Efforts of Sustaining Cebu as the Unesco Creative City of Design
by Chrissy Grey Resaba
Cebu City has etched an indelible mark in the country and of the world for a lot of reasons. For more than five centuries, Cebu has been a center of culture and a model of resiliency. "Sinibuayng Hingpit" was the former name of the city during the pre-colonial times which means "to trade"; already inherent to the name that Cebu was a center of commerce. Also, Cebu had a very big role in Magellan-Elcano circumnavigation of the world which still has been argued that had not been Ferdinand Magellan got killed on the island of Mactan, the victorious fleet would not have happened that will push back the age of discovery for a couple of hundred years. Metro Cebu on the other hand, is the second-largest population in the country.
"Celebrate Cebu" is a tourism brand launched by the Cebu City Government as a declaration of pride, expression of delight, or even a sign of exasperation. One of the most celebrated and largest festivals in the world Sinulog attracts about two million people – enough reason why there are 101 ways to celebrate Cebu. The Mactan Cebu International Airport is already one of the most internationally awarded travel hubs in the region surpassing Changi Airport of Singapore. A lot of infrastructure projects are about to be realized as well that there will even have the first Skidmore Owings and Merill (SOM) in the Visayas. With nearly 20 sister cities' agreement in place, Cebu has the most twin towns of any Philippine city and five of which are already within the UNESCO Creative Cities Network.
Cebu will further expand its reputation as the city is bidding itself to be enlisted in the UNESCO Creative City. UNESCO Creative City's bid is a natural progression from the momentum sparked by Cebu Design Week and has already jumpstarted many new projects and collaborations even before the designation was attained. In recent years, the Cebu design community has been eclipsed by the boom in tourism, construction, and BPO-IT when in fact, the design is heavily embedded in these sectors. In 2018, CDW was launched to connect, create, and cultivate the numerous creative disciplines. To accelerate the action planning for the UNESCO bid, CDW talked to a lot of key stakeholders. The Creative Cebu bid team comprises a variety of individuals from the LGU, the Regional and the National government agencies, business support organizations, professionals, associations, academe, creative hubs, and design practitioners.
United Nations defines the creative industries along the lines of heritage, arts, media, and functional creations. The main bid components are divided into three parts: (1) inventory mapping because there is no such design-related maps in Cebu, (2) statistics, and (3) atlas. Due to the definition is so wide, it is very difficult to quantify hence, facing the biggest challenge: how to quantify the effect of creative economies in Cebu?

Four months is all it took to come up with the numbers. CDW theorized that seven percent of the total Cebuano economy is based on the creative industries and is even undervalued and a very conservative number. By October 31 of last year, a surprise shocked everyone from the team as Cebu has gotten the distinction of being a UNESCO Creative City. There are seven categories in the Creative Cities Network: crafts and folklore, film, gastronomy, literature, media arts, music, and design. The design category is considered as the hardest to achieve because it is most challenging to quantify. The short term benefits of becoming a creative city are: (1) it is the great rallying point for the community to just get around, (2) it inspires the next generation designers, (3) it drives incremental tourism investments, and (4) it reasserts Cebu's branding as the leading design destination. The longer terms are: (1) it ignites unprecedented collaborations with local, regional, national, and international partners, (2) it relies big-ticket items that force multipliers for the economy and the community, (3) it cements Cebu's global reputation, and (4) it solidifies the importance of design in Cebu's inclusive and sustainable development that is inlined with the Sustainable Development Goals (SDGs) for 2030.
It is also imperative to change the common mindset of design as being purely aesthetic. Design is a creative solution to solve everyday problems hence, answering why design is important. Furthermore, it is important because the advancements of technology right now are changing so much, demographics are shifting, and consumer preferences are changing at a very fast pace. The competition is crazy for cities must level up to be able to compete with this global economy. There is a need to engage design practitioners at any level for an inclusive and sustainable city.
UNESCO has very strict guidelines when it comes to co-branding with its temple. Therefore, the team tweaks the Cebu's branding that will be symmetrical with the temple and used the Pantone's color of the year, Classic Blue, to signify when the bid has been done. The logo is based on the shape of Cebu City which is not very familiar with because people are more familiar with the island.
These are some several highlights that CDW is working on:
1. Museum of Design (MuDe)
Coming this September MuDe is not just any typical museum people know about. Aside from being a converging point or a showcase repository, it is an enabling point for creatives. There will also be a physical and virtual showcase, learning and working hub, and an inspiring venue and collaborative market space. MuDe will be at the Skypark of SM Seaside because of its big outdoor component.
2. Urban Acupuncture
Urban Acupuncture is an initiative that develops small projects or small pockets of beauty and scaling them all around the city to be able to achieve critical mass. Its first target will in Downtown Cebu and hopes to collaborate with Cebu City Tourism Commission while the Department of Tourism has expressed interest. TIEZA will be funding the project of revitalizing the Downtown with place markers starting from Fort San Pedro, Basilica Minore del Sto. Niño de Cebu, Cebu Metropolitan Cathedral, Parian, and Colon. Moreover, Malacañang sa Sugbo will be launched as a national museum by the year 2021.
3. Community-based initiative
Bringing all of the creative initiatives to the grassroots so it will not be perceived as elitist but rather a community-based. This is to transform the core of the city into something relevant and exciting by piloting to three communities along with three universities of Cebu: the University of San Carlos for Talamban, University of the Philippines – Cebu for Lahug, and Southwestern University PHINMA for Urgello. The reason why these universities are chosen because they are also in the process of completely changing their campuses by breaking the walls after they patterned it to the campus of Georgetown University in DC.
There will also be the utilization of community centers because they are very underutilized and placing the first design studio for kids that is hopefully be implemented by September.
People of Cebu are in high hopes of having Creative Cebu's bid to UNESCO as the Creative City of Design come into fruition and none of these creative initiatives are made possible had it not been because of the private sector head for the Creative Cebu Grid, Butch Carungay.
Waterfront Cebu City Hotel & Casino Celebrates 25 Years of Commitment to Service
Waterfront Hotels & Casinos' flagship property in Cebu is proud to announce its 25th-year anniversary on July 25, 2023. Over the past quarter-century, the hotel has been home to local and international tourists traveling to Cebu City for business or leisure.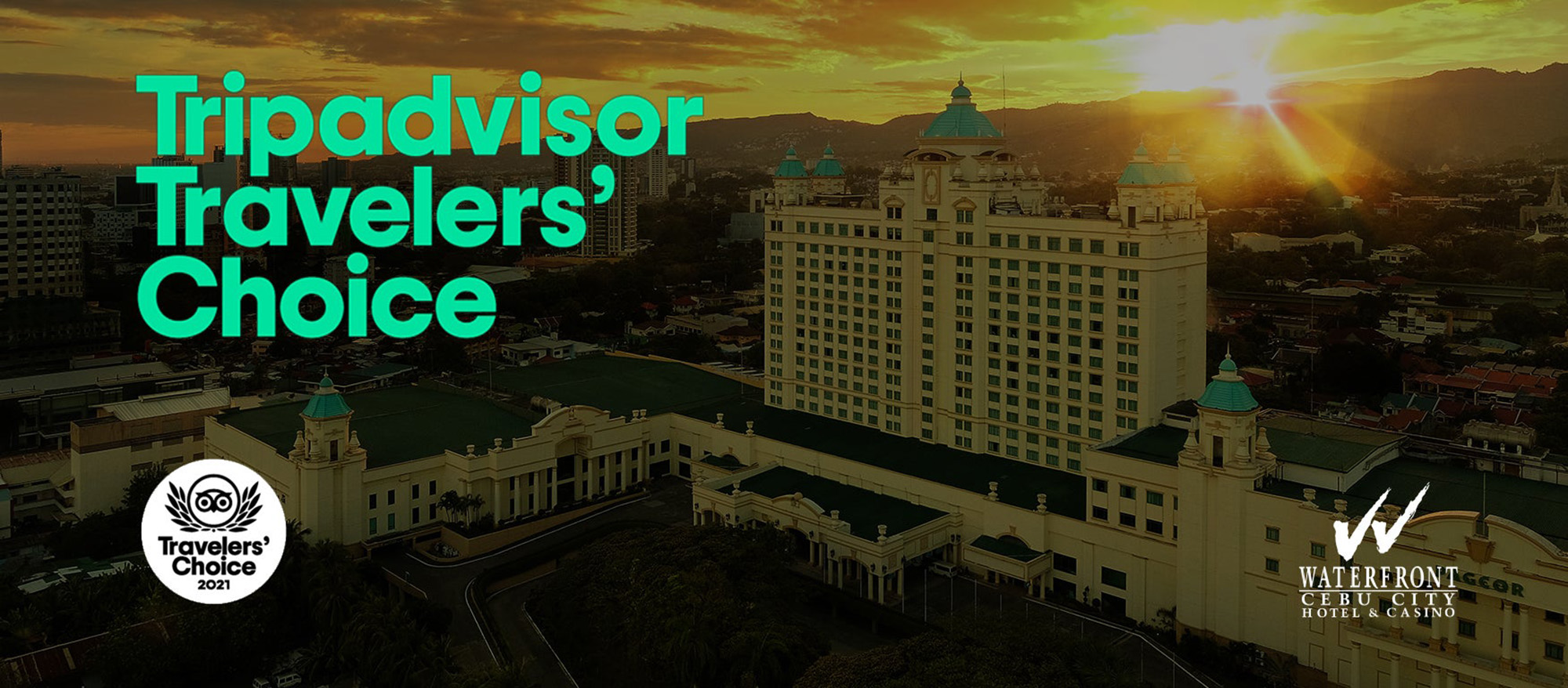 Since 1998, Waterfront Cebu City Hotel & Casino has been recognized for maintaining its commitment to providing both patrons and guests with remarkable and notable services to create memorable experiences. From the hotel's world-class amenities, luxurious accommodations, to exceptional dining experiences, and exciting offers, Waterfront Cebu City Hotel & Casino continues to be the venue of choice for special events, large conventions, concerts for local and international artists, trade exhibits, a relaxing staycation, and much more.
Exemplary for its ability to provide for large groups and conventions, Waterfront Cebu City Hotel & Casino has warmly welcomed nationwide governing positions and well acknowledged communities for events throughout the years such as the Governors' Workshop on Social Welfare and Development: Partnership for Devolution in 1999, the 25th Annual Convention of the Philippine Neurological Association in 2003, the United Architects of the Philippine's 16th National Conference in 2004, the Annual General Assembly of the League of Municipalities of the Philippines in 2007, the Sangguniang Kabataan National Congress in 2008, and Liga ng mga Barangay events are set to take place in the property this year .
Being one of the city's well visited venues for getaways, special occasions, grand events, and an appreciative dining experience, Waterfront Cebu City Hotel & Casino to name a few has been recognized for major and key awards on the following years:
–  2012: Gold Circle Award from Agoda
–  2013: Top Producing Hotel by Room Nights from Expedia
–  2014: Most Engaged Hotel Partner from Expedia
–  2015: Powering Global Travel Award from the Global Tourism Awards
–  2016: Tin Gow as the Grand Slam Winner for Best Chinese Restaurant from

SunStar's Best of Cebu

–  2017: Chinese Preferred Hotel from Ctrip
–  2018: Venue Standard Award from MICE
–  2019: Top Taxpayers Award from the Cebu City Government
–  2020: Grand Slam Winner for Best Events Venue from SunStar's Best of Cebu
–  2021: Traveler's Choice from Tripadvisor
From Cebu's humble beginnings, it's safe to say that Waterfront Cebu City Hotel & Casino was there in the midst of the city's development into one of the Philippines' most progressive areas. Since the beginning, the property and its peers have always prioritized the citizens' convenience by strategically placing themselves at the center of it all. Right across the hotel, what used to be Cebu's very first airport is now a well-known destination for business development and commercial establishments, commonly referred to as the I.T. Park. Although the area has drastically changed over the years, Waterfront Cebu City Hotel & Casino managed to adapt and develop just as the Queen City of the South developed.
Waterfront Cebu does not only provide a place to stay but is an avenue that evokes feelings and creates significant memories to be cherished for a lifetime. One memory that's worth remembering was when Regine & Martin Nieverra had their concert at the Pacific Grand Ballroom in 2003. Not to mention, 2005 SEA Games held their Dancesport event at Waterfront Cebu City Hotel & Casino followed by the prestigious Mr. and Miss Cebu in 2008.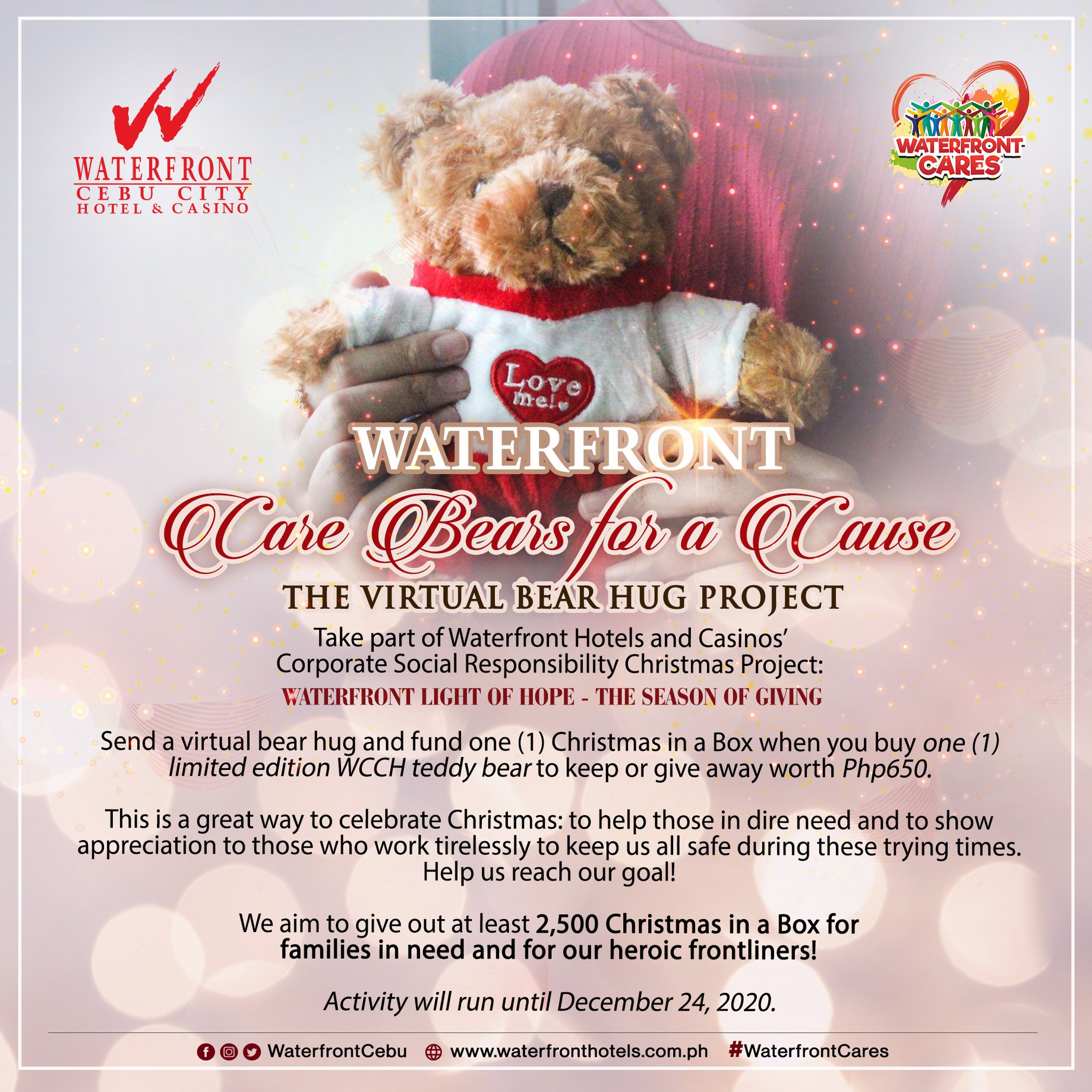 Waterfront Cebu City Hotel & Casino is not only an essential part of the hospitality industry. The property continues to play its role as a vital force when it comes to giving back and uplifting the community. The premier hotel has contributed significant developments to the city's growth, economy, and even tourism, but the property did not stop there. Corporate Social Responsibility (CSR) activities were also organized for Cebu's social welfare as well as for the preservation of the environment with the aid of local NGOs and barangays.
Through the years here are some sustainable and transformative activities that the peers at Waterfront Cebu City Hotel & Casino have participated in:
–  2013: Lapu-Lapu Tourism Council Coastal Clean-Up
–  2019: Refurbishment Initiatives at Barangay Kang-atis Elementary School
–  2020: Waterfront Cares for Brgy. Suba (Part II)
–  2020: Weekly Round-Up – Frontliners of Brgy. Lahug
–  2021: Waterfront Bakuna Center
–  2021: Waterfront Care Packages
–  2022: Packages of Love to Barangay Looc
–  2022: Christmas Party for the Children at Barangay Pardo
–  2023: Tree Planting at Barangay Pung-ol
–  2023: Tree Planting at the Nug-as Forest Reserve
As Waterfront continues to blossom in the hospitality industry, its service with a warm smile is a Filipino value that guests would always come back to. In the effort to embody and maintain excellent guest satisfaction, the property's department heads boast high training to its peers that remain visible in every guest interaction.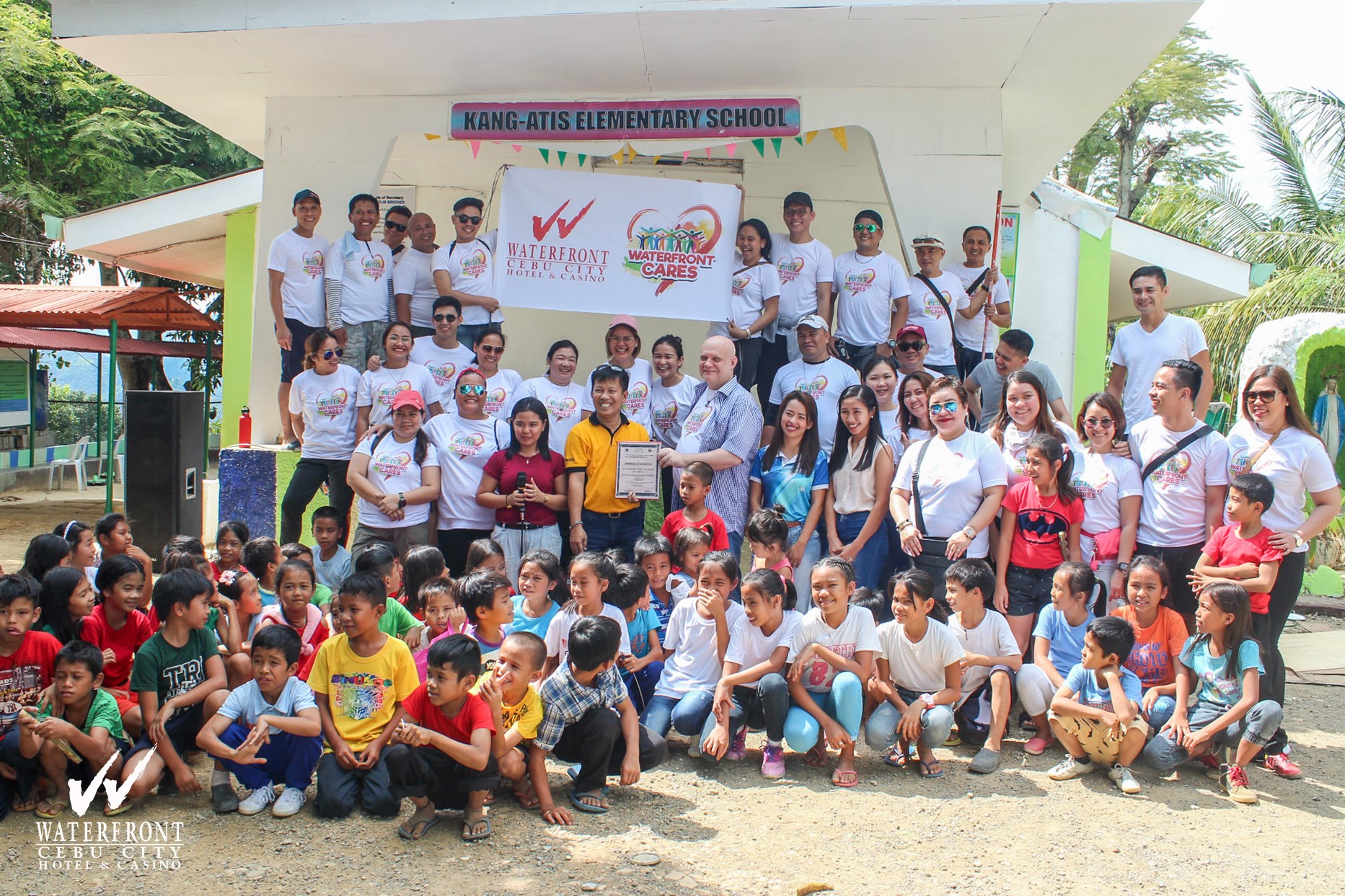 Keeping its grounds strong, Waterfront Cebu City Hotel & Casino would like to acknowledge the 25 years of support from the local government of the city as well as from the province in Cebu. Celebrating 25 years of Commitment to Service will only continue and progress for the years to come as the property and its management is looking forward to 25 years and beyond of excellent service wearing the 'Waterfront' smile.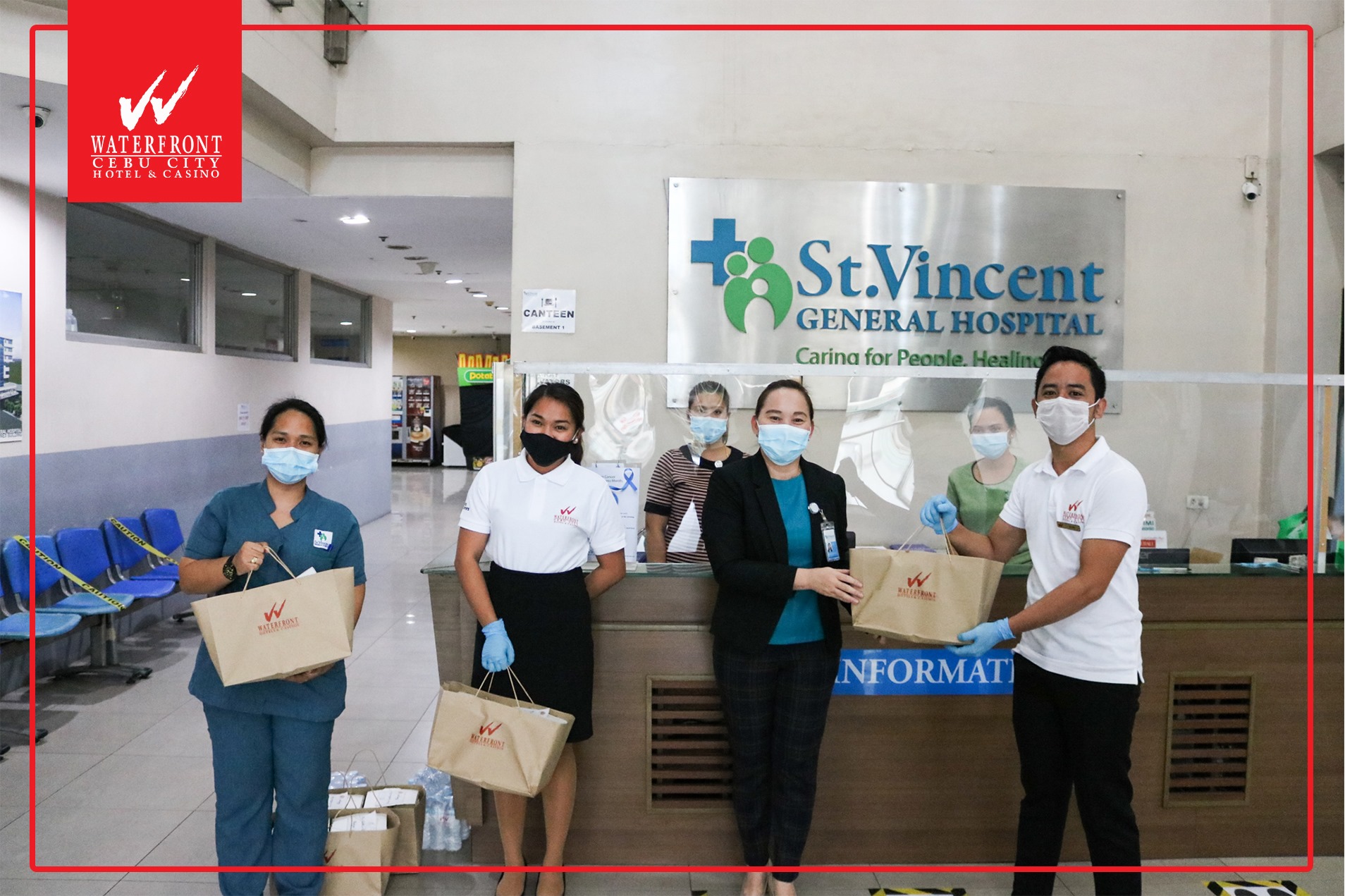 Waterfront Cebu City Hotel & Casino would also like to thank their sponsors for this year's 25th Anniversary celebration: Global Star Motors Corp., Cebu New Life Press, Premium Sole, Metro Retail Stores Group Inc., DC Fresh Flower Shop & Supply, Kettle & Shaker, and The Philippine Amusement and Gaming Corporation (PAGCOR).
An Exclusive Treat Awaits You at Seda Ayala Center Cebu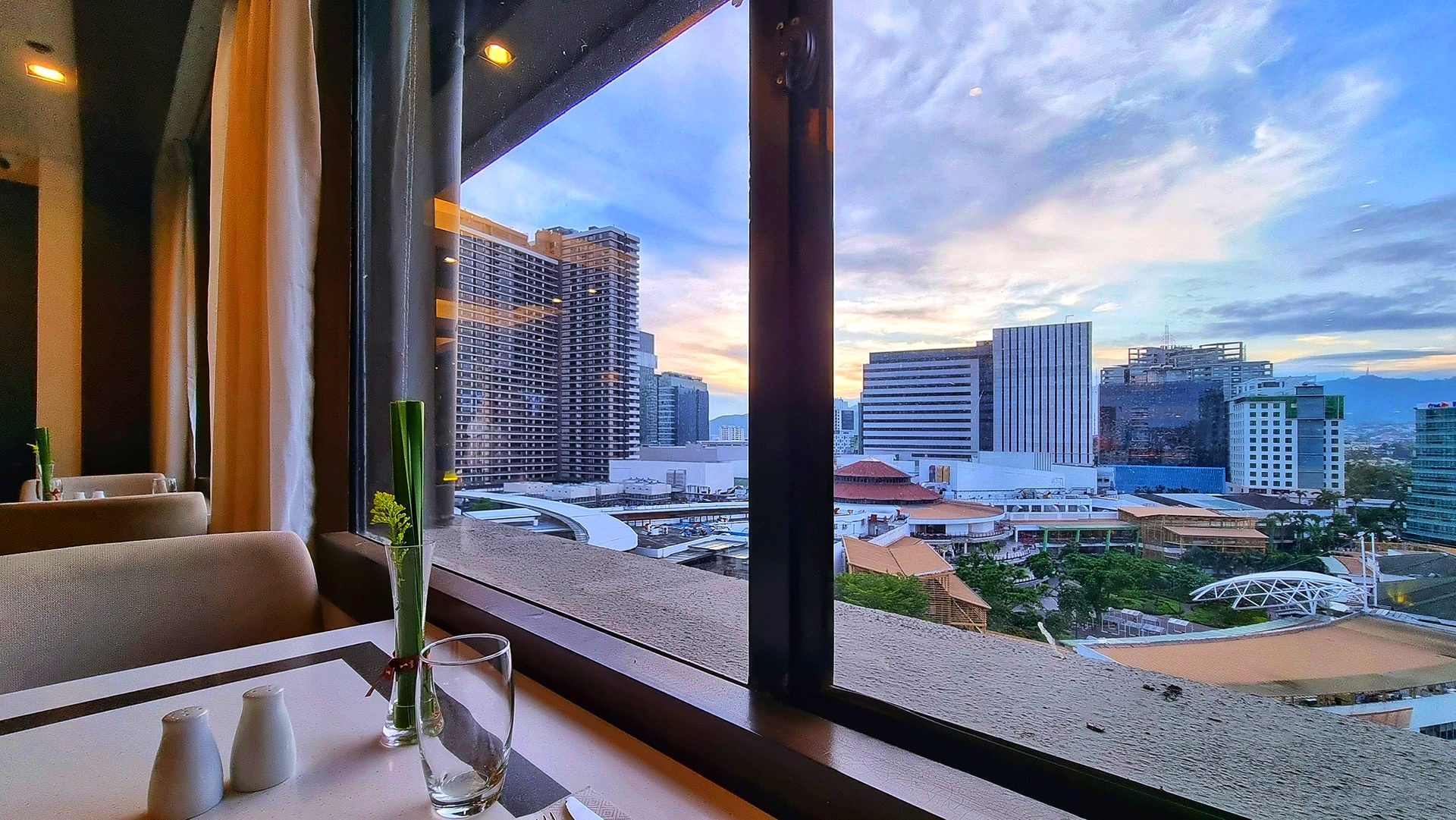 On Top of the World at Seda Ayala Center Cebu
by Ryan Daniel R. Dablo 
You breathe a sigh of contentment as you sip frozen margarita, looking out onto the city skyline and a sprawling vista of the Ayala Center Cebu terraces and Cebu Business Park. This is the life, you say. You take your pick from charcuterie and a smattering of dishes, savoring your meal just as the sunset casts a halo over the buildings beyond. Moments like these are what await you at the Seda Ayala Center Cebu. Why not treat yourself to such a prize?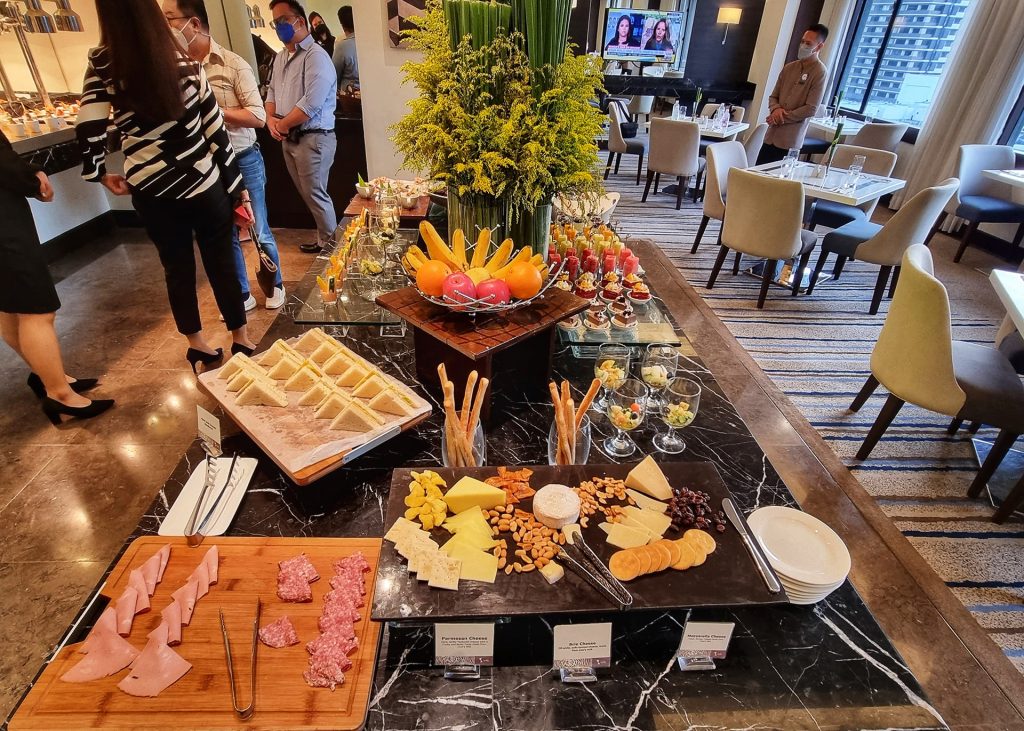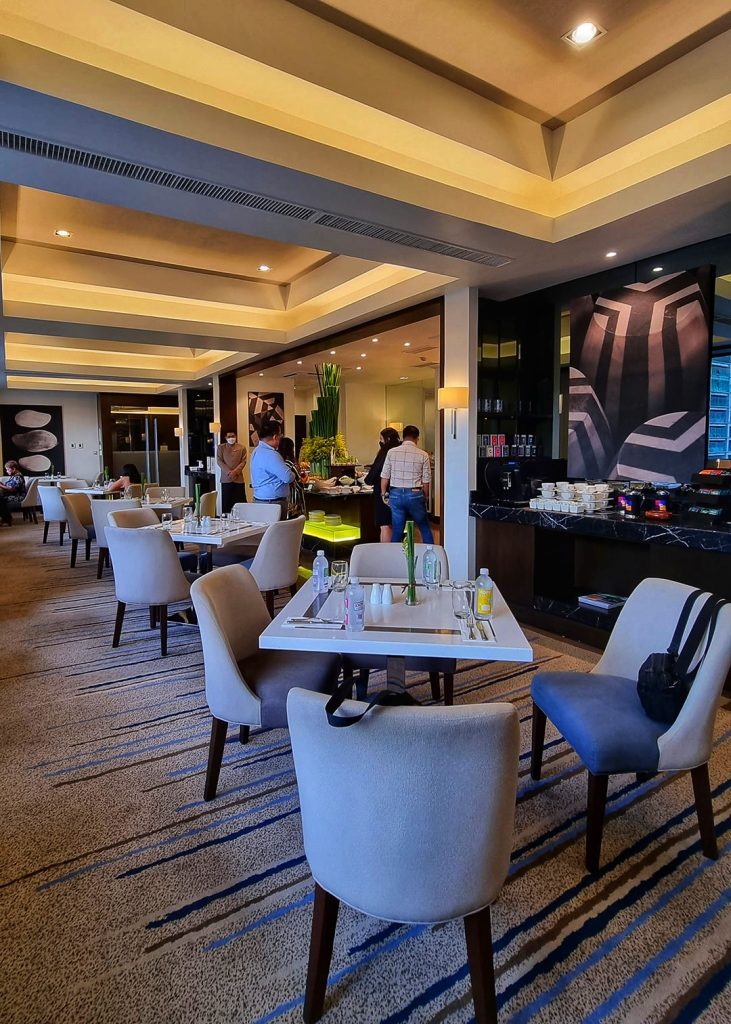 Fresh and reinvigorated, Seda Ayala Center Cebu opens its doors after the hiatus of recent years and, as ever, it is hellbent to impress. One of its main draws is the exclusive Club Lounge at the penthouse floor. This lofty perch is open to all who avail of Seda Ayala Center Cebu's VIP/Club Rooms and Suites, welcoming them to a chic dining place serving breakfast, afternoon tea, and cocktails. The buffet caters to varied tastes with its continental cuisine and keeps patrons on their toes with a rotating menu. Add your choice of beverage to the ensemble and you're set for a day and evening of satisfaction. As a clincher, you can gaze down on a bustling cityscape rendered silent by the height. The view is pretty relaxing, to say nothing of the equally entrancing food on offer.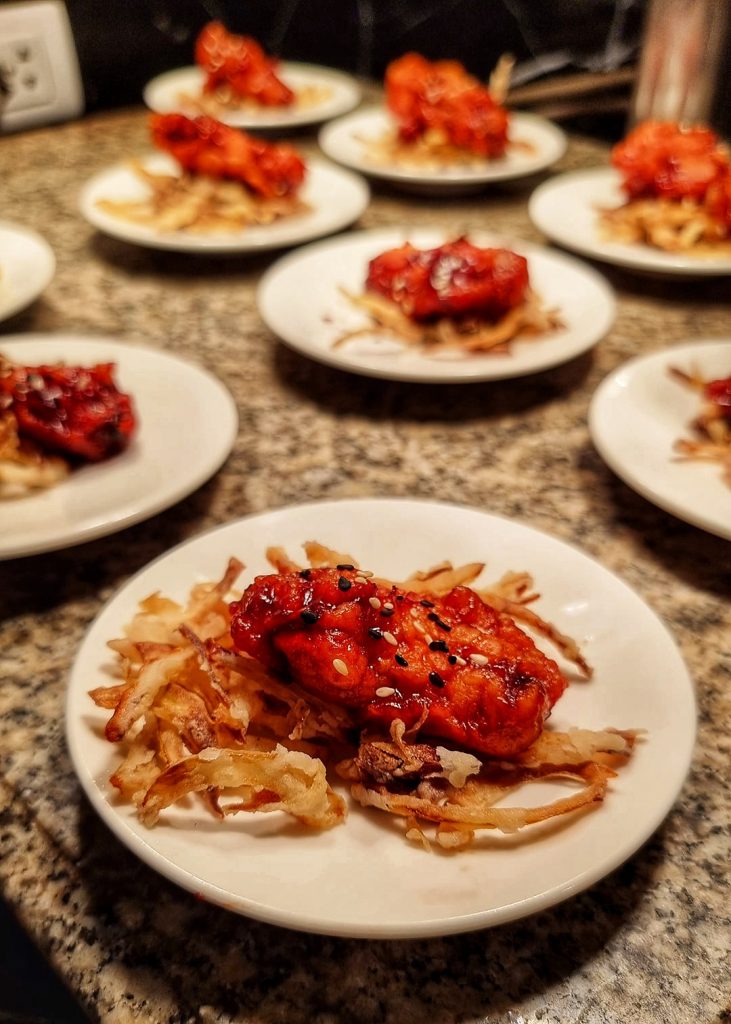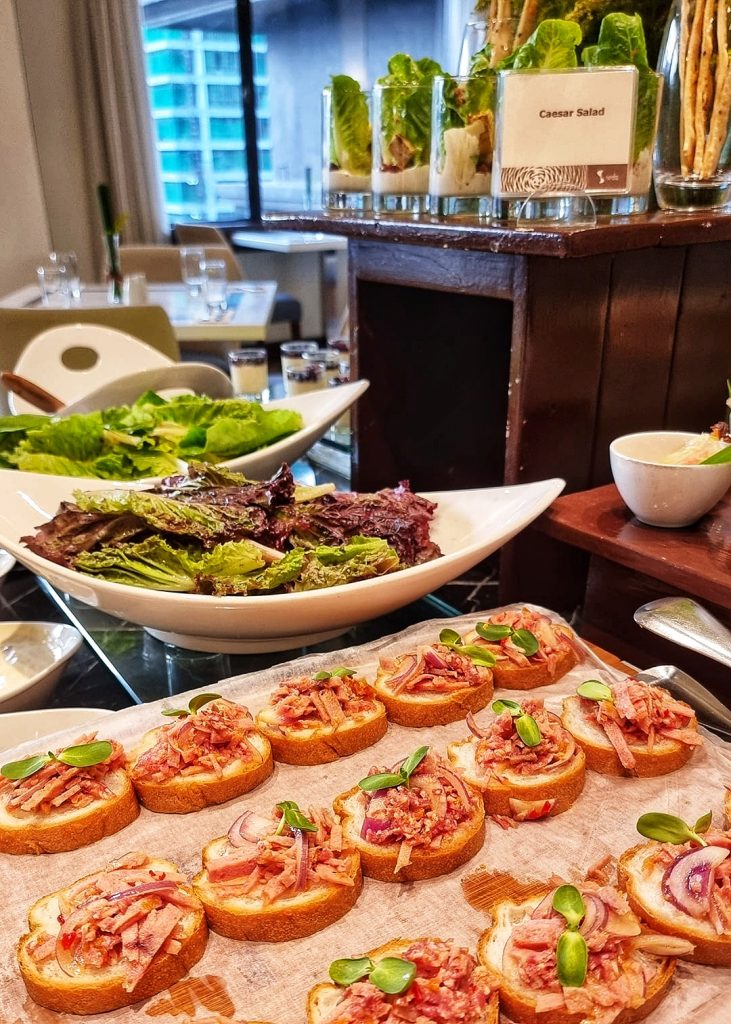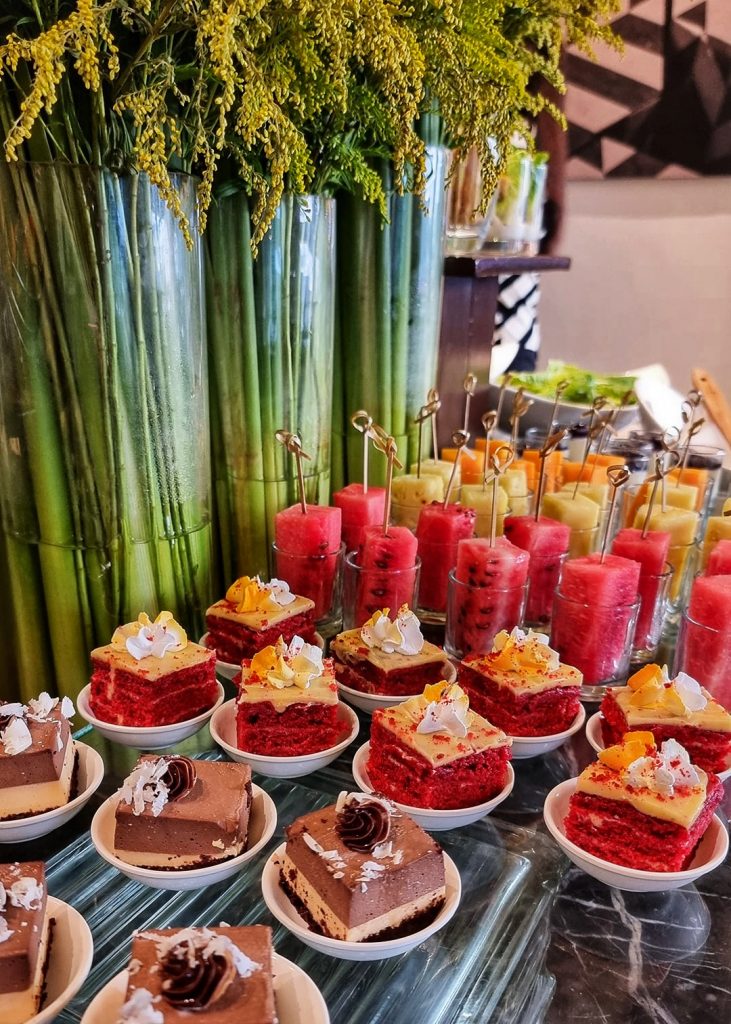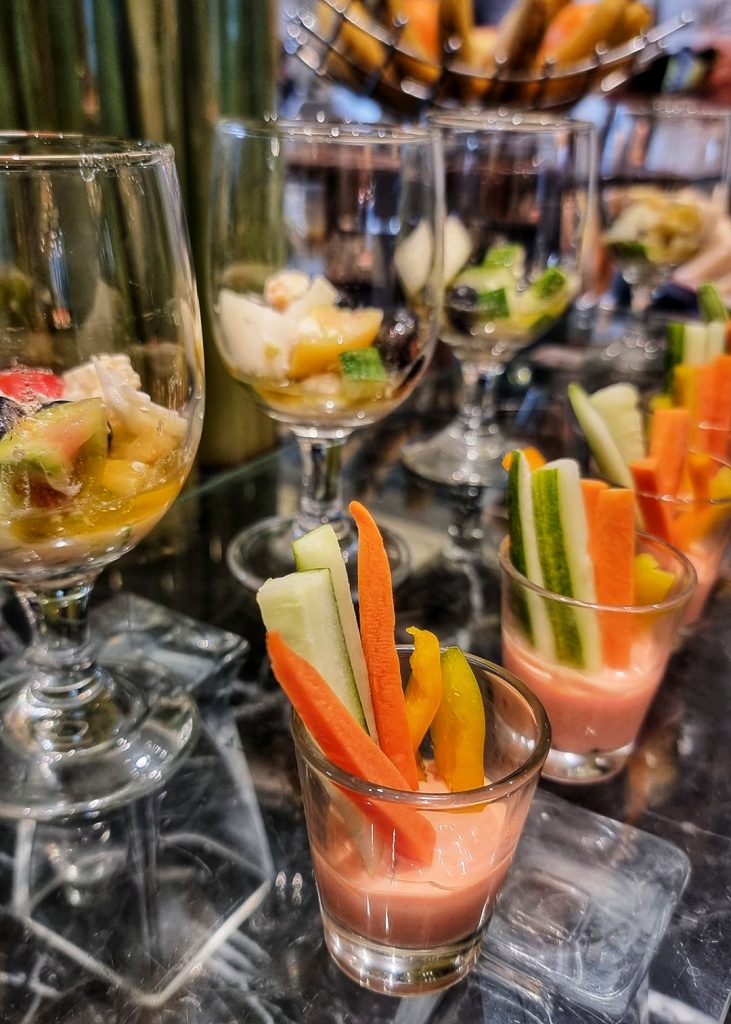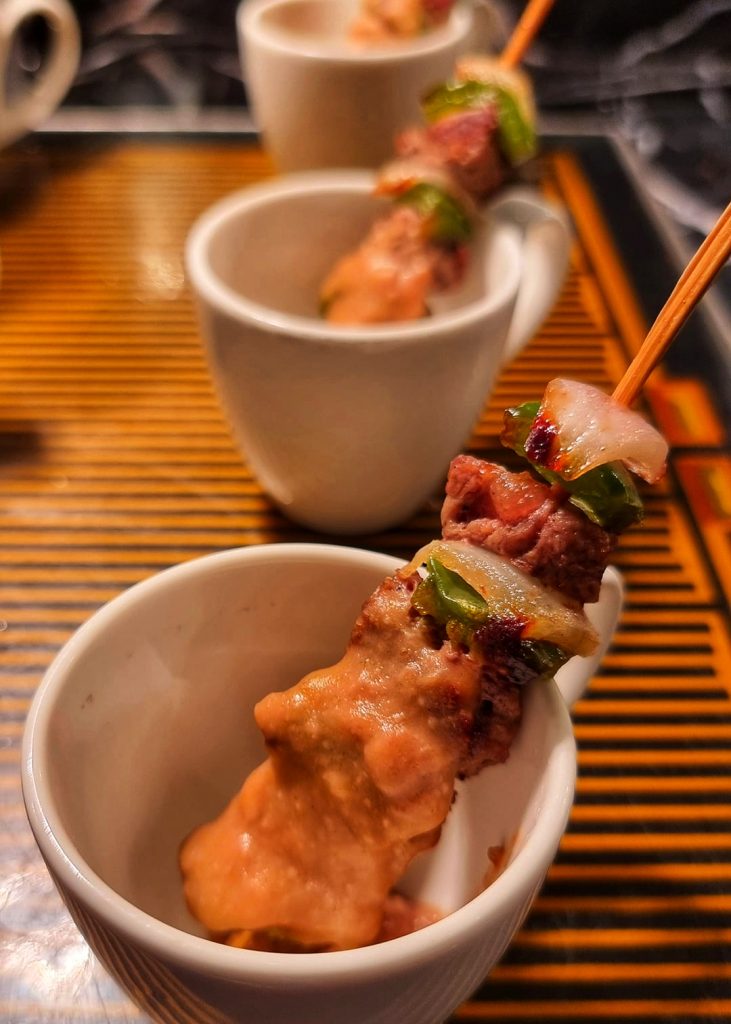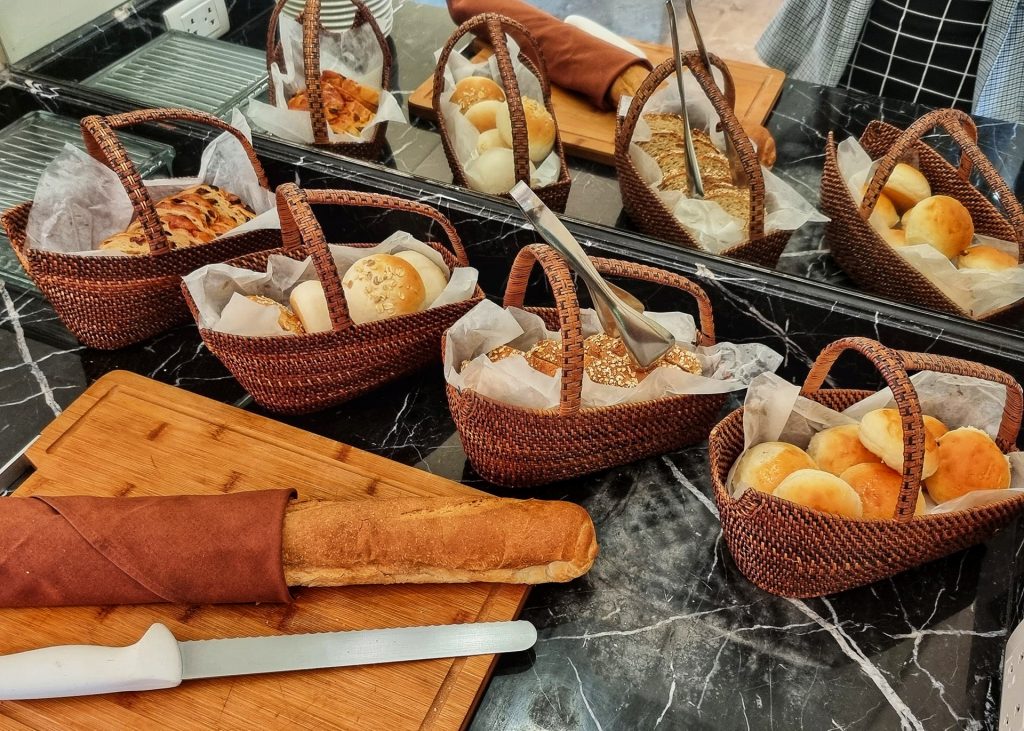 With a prime uptown location, you're never far from adventure and other exploits. Sally forth into Cebu's urban jungle and come home rested and refreshed. With Seda Ayala Center Cebu on top of things and their Club Lounge that offers comfort and enjoyment, you'll be free to savor every bit of the moment.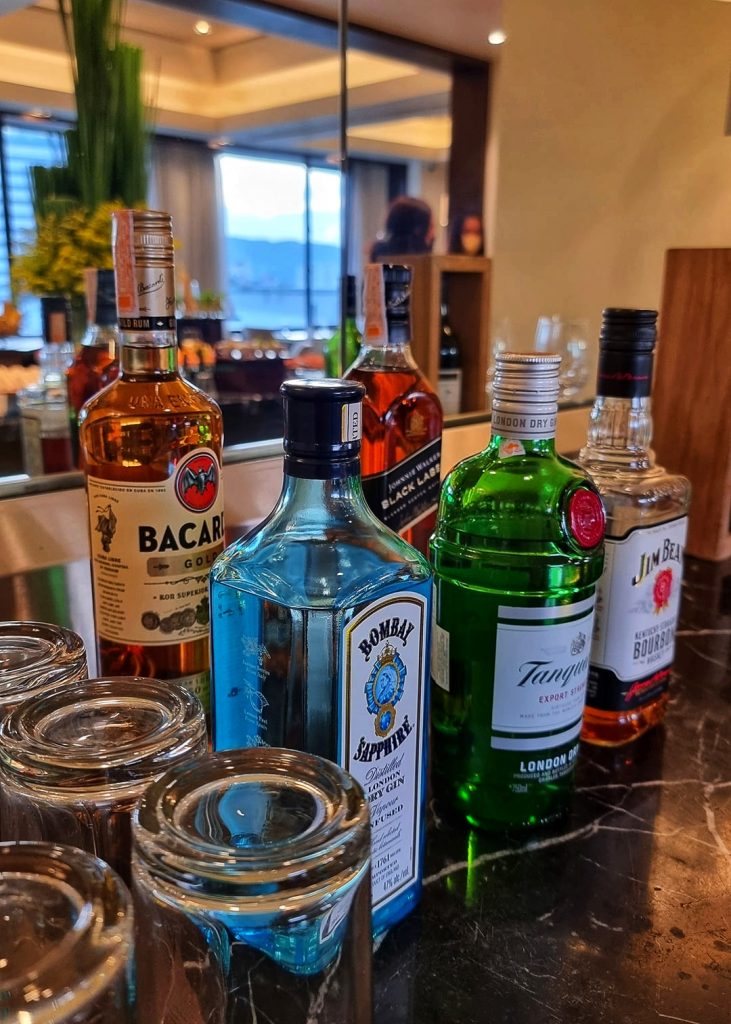 Avail of their Buy One, Get One promo on cocktails and wines! Available from 5:00 P.M. to 8:00 P.M daily. For more information, please call  (032) 411 5800. Follow their Facebook page or visit their website at www.sedahotels.com.
The Most-Used Mobile Business Apps According to 50 Entrepreneurs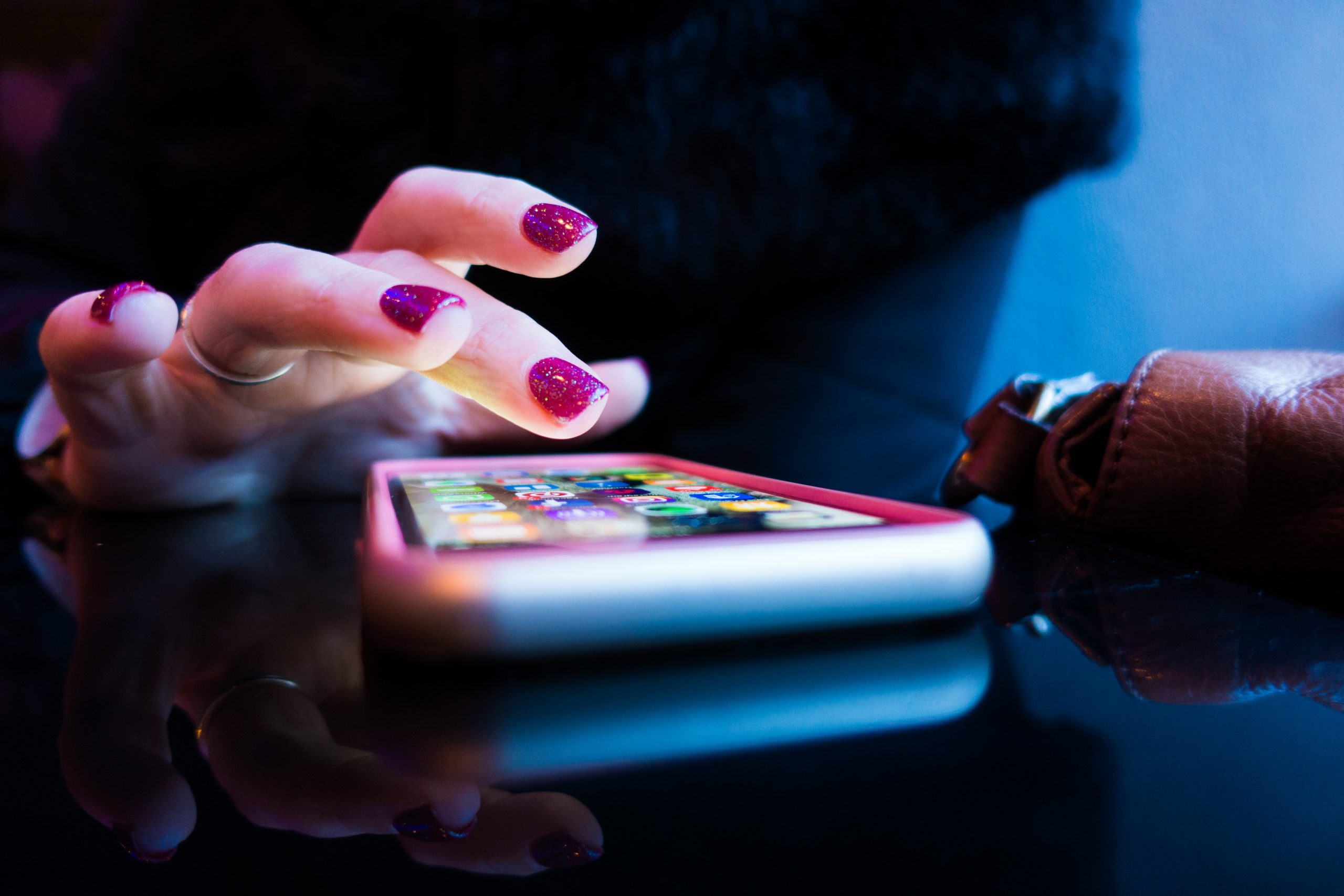 Mobile Apps: The Future of Business
by Allain Dumon Fonte
The history of trade dates back to the oldest civilization. People had to cross seas or travel far and wide to get their needs in exchange for anything valuable. The ancient ways of conducting business led to the development of new cultures and new societies, as merchants settled in foreign lands and discovered new places to expand their enterprises.  However, in the now, businessmen neither need to travel far and wide, nor cross seas; with just a scroll and click, a business transaction is signed, sealed, and delivered. Doing business at the comfort of one's home, office, bedroom, or even on the favorite couch, is brought about by the advancement of mobile apps.  
So, how do mobile apps shape the way businesses perform? First, on the list is the improved, more accurate, and faster means of communication. Before, we needed to send mails or electronic mails to communicate agreements and to pass back and forth contracts. This means that communication takes time, and for the message to get crossed. Moreover, there are high risks of losing the message along the way. However, with mobile apps, it is easier and faster to communicate with your clients and business partners. Best Business apps have got special features where sellers and buyers can chat or call each other. Some apps even allow business owners to meet with their office staff online and discuss or plan strategies to market and enhance operations. Hence, the comfort of working remotely.
Entrepreneur and stylographer, Dexter Alazas, works as a fashion designer, manages a modelling and talent agency,  and curates events for Cebu's major brands. Alazas is very grateful to modern technologies. With a mobile app that is especially programmed for his business, he can easily communicate with clients and remotely meet with staff. At any time, clients can leave her a message, and these messages are sent to his mobile phone and email address. With this, no messages can be left unread; even if he is in Boracay for a holiday. 
The second benefit is the agile mobile technology. Mobile apps are easy to update, and programmers are working constantly to find ways that their mobile apps become as user-friendly as possible. Mobile apps are also consistently reviewed with  their functionality,  speed,  and comfort. The consistent reviews allow programmers to continuously improve their apps.  For example,  with the Gcash app, Alazas is able to compensate his staff or talents  directly to their banks or gcash accounts.  Alazas' clients also find it faster to pay him through the Gcash app. Plus, the Lalamove app is a big help to Alazas and his clients because it saves them the time to travel to and from the shop. With the Lalamove app,  Alazas can have his clients' orders delivered straight to their homes.  
Third benefit is mobile sales and mobile marketing. Mobile apps can include features like emails, calendars, campaign  management solutions, and they are even linked  to social media platforms. This allows the business owners to have a wider reach of customers as their businesses can be advertised online. These apps also allow businesses to reach out and maintain a pool of interested clients by taking advantage of online search engines. When someone searches on the Pinterest app about bridal dresses, photos of Alazas' bridal collection appear. This helps Alazas connect with potential clients.  
After interviewing 50 entrepreneurs in Cebu, these are their most loved and most used mobile apps that help them make their business operations much smoother, especially during the pandemic.
1. Gcash –  this mobile app even supersedes the comfort of online banking. Anyone can easily transfer and receive cash at any time of the day. Transactions are fast and instant. Unlike banks, anyone can cash in  and cash out from 24 hours Gcash service centers like 7/11 and mini stop shops.  The only thing that our entrepreneurs do not like about this app are the transaction fees.  Rating this app with 4.5 stars out of  5
2. Grab – is a delivery app that ties up mostly with restaurants. Many of our food entrepreneurs confessed that their sales have increased significantly with the help of the Grab app. During the strict lockdowns where most establishments are closed, it was the Grab app that keep their businesses running because people ordered food through the app. The only hiccup is on  the delay of the delivery of goods. Many of our food entrepreneurs receive complaints of delayed services.  Our entrepreneurs rate this app 4 out of stars.
3. Lalamove – is another delivery mobile app which is mostly used by businessmen to have their items delivered to their customers because it has fast services and accurate maps. Because of the strict quarantine protocols during the pandemic, many businesses have gone online and used the Lalamove app to help deliver the orders of their clients. Entrepreneurs gave this app a perfect rating of 5 stars.  
Although, mobile apps can have a few glitches like weak internet connection or when mobile apps run slow. Yet, when you weigh the benefits over the possible troubles, mobile apps surely make doing business a pleasure.