Eats in Cebu: Ilaputi Asian Soul Food
Ilaputi opened in April 20, 2002 as the first urban-contemporary, air-conditioned karenderya serving home cooked food. It was strategically located right in front of the University of San Carlos-Talamban Campus, and offered 12 short-order items on its menu board.
The pioneering menu, which consisted of ten viands and two pasta dishes, boasts of the same quality and quantity from 13 years ago, as Ilaputi eventually evolved into a full-service restaurant at the Cebu I.T. Park. With the addition of appetizers, great plates, tapas, and signature blends and cocktails, Ilaputi has become one of the most popular homegrown restaurants, serving Asian soul food.
Ilaputi's menu is familiar yet entirely new, simple but full of surprises, with huge portions and unique flavors. Each dish is made from scratch using only the best ingredients in the market, with local sauces and spices creatively combined to make a perfect meal.
Patrons of Ilaputi love going back for The Stroganov and Dragon Chops. Recent additions to the menu include the Southside Ribs (fall-off-the-bone baby back ribs in homemade guava barbecue sauce), Gōng Bǎo Chicken/Shrimp (Szechuan pepper chicken/shrimp stir fry) and Angus Goes Dimsum (Angus beef and shrimps in Angus fat gravy).
Ilaputi is not just good eats, but a culinary adventure that's definitely unforgettable. But don't take our word for it. Experience Ilaputi for yourself.
G/F i1 Building, Cebu I.T. Park
(6332.) 415 8800
www.ilaputi.com
Facebook: www.facebook.com/ilaputi
Twitter: @ilaputi
Instagram: @iloveilaputi
photos by Patty Taboada
LONDON IN FULL BLOOM: An Exclusive Look at the recent Chelsea Flower Show
The Chelsea Flower Show in London, one of the most prestigious horticultural events in the world, returned in full glory in May 2023, captivating visitors with its stunning displays and landscape designs. Held annually on the grounds of the Royal Hospital Chelsea in London, this year's show proved to be a true feast for the senses, showcasing an array of breathtaking gardens, vibrant floral arrangements, and innovative landscaping. The 3-day event showcased 36 outdoor gardens, including four balcony gardens for small spaces. Inside the giant pavilion, blooms compete with each other, exotic flowers, roses, and many more.
The 2023 Chelsea Flower Show embraced a Nature's Harmony theme, with a strong focus on sustainability and mental health. The show's organizers emphasized the importance of sustainable gardening practices and biodiversity conservation, inspiring attendees to create beautiful outdoor spaces while preserving and protecting the environment.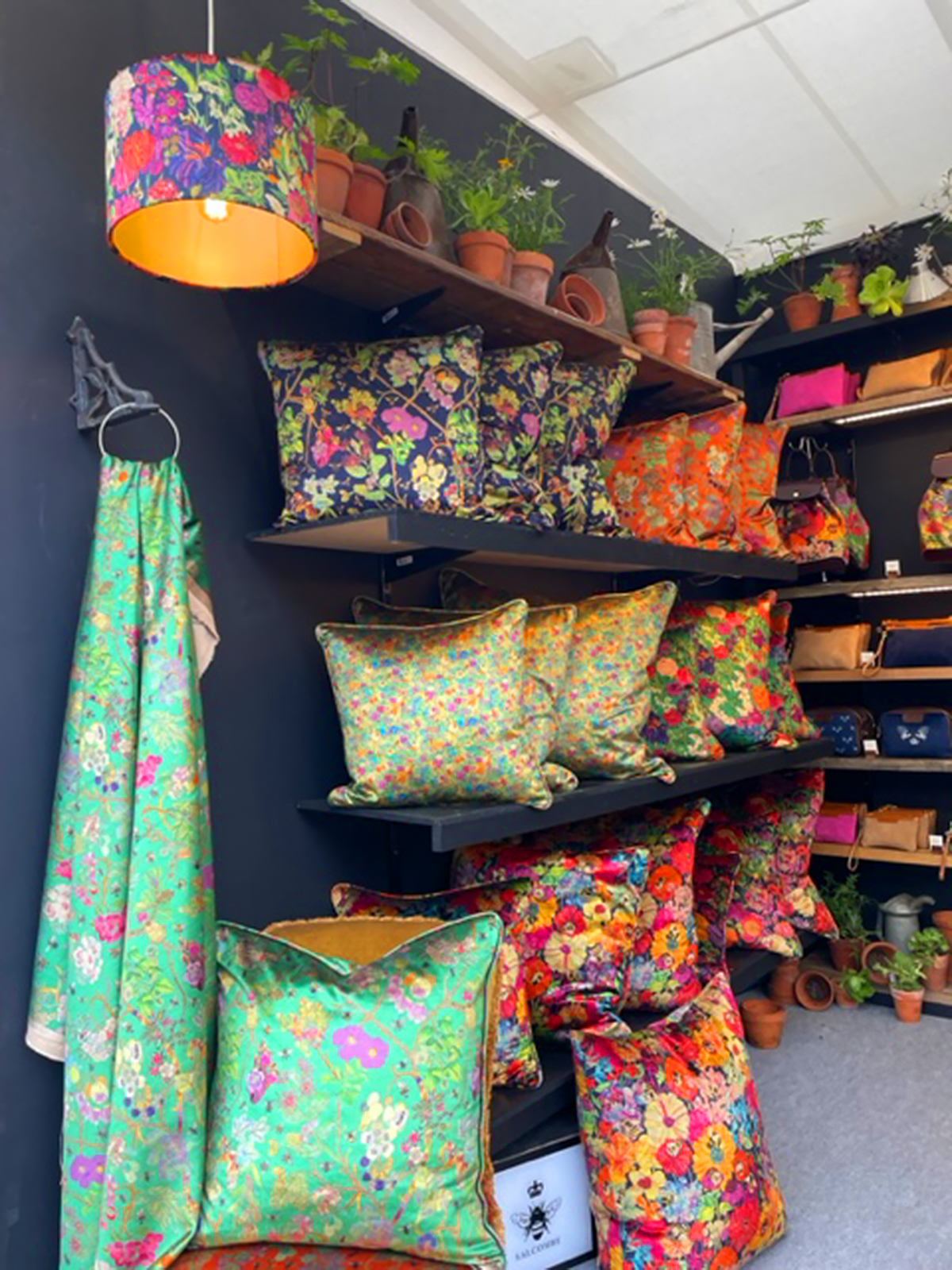 What's Cebu got to do with the Chelsea Flower Show in London? One person. James Doran Webb (https://www.jamesdoranwebb.co.uk), an Englishman working with driftwood, has been displaying his artworks for several years. James collects cast-off driftwood and shapes them into beautiful animal shapes that find places in some of the most iconic gardens. Leaping horses, owls, reindeer, and the occasional dragon, James Webb's creations are avidly collected by landscapers to add accent to gardens in all sizes, using cast-off wood, fitting perfectly with the sustainable element—something Mr. Webb has done quite well for the last decade.
***
The Philippine International Flower Festival will be held at the PICC in Manila from January 14 to 18, 2024. Watch out for more info from our website!