Creative Fulfillment with Behance Portfolio Reviews
Behance is a globally-known online portfolio site widely used by artists and designers. It conducts bi-annual portfolio reviews in hosting cities for emerging young artists and designers. The Behance Portfolio Review encourages interaction between artists and designers, allowing them the opportunity to showcase their work and receive creative input from professionals in the field.
Behance is hosting the first ever Visayas event of the Global Portfolio Week from May 11-18, 2015, with the Cebu leg happening on May 16-17 at The Monastery. Together with Streetkonect, ZeroThreeTwo, Alliance Française de Cebu and Bomba Press, Behance is inviting young and emerging artists in the fields of graphic design, illustration and photography to submit their best works and be part of this milestone.
There are three categories for the review: Graphic Design, Illustration, and Photography. The open call for submissions is ongoing. The panelists will comprise of well-experienced professionals in their designated categories.
The event will also feature short talks from various professionals, including Anjo Bolarda, and Mark Joseph and Johanna Velasco-Deutch of Happy Garaje.
See the posters below for more details:
Featured Image: Art by Happy Garaje
Hilarious Series ramps up with Season 2
These two comedy series are now airing their season 2 programs.  Highly acclaimed and are must-watch rib ticklers in our opinion.
Resident Alien 2: starring Allan Tudyk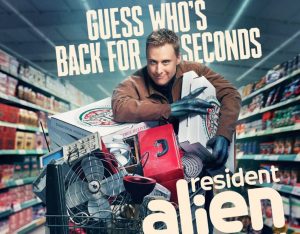 Space Force 2: starring Steve Carell
The Batman… now showing in theaters.
The Batman starring Robert Pattinson and Zoe Kravitz is now showing in selected local cinemas.  Critics' reviews have been good and it's a fresh intense take on the Batman story. They says it's a thinking man's version and I can't  disagree.  Catch The Batman now showing at Ayala Center Cebu and  SM City Cebu cinemas.
Imagene Bar Opens, Overlooking the City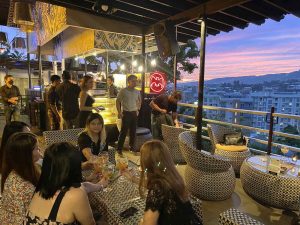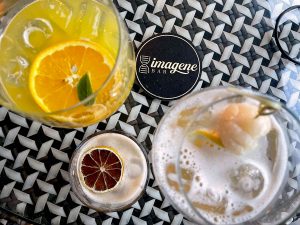 Enjoying some down time with a cocktail drink in hand among friends and a great view of the cityscape doesn't get any better at the newly opened Imagene Bar. If you've been meaning to find the right after-hours place, then head no further than Imagene Bar – a cozy enclave tucked along the hill-side of Nivel Hills on Cebu Veterans Drive.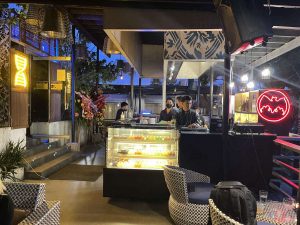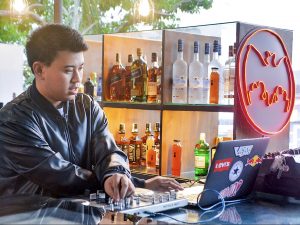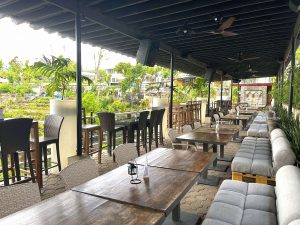 On the menu you'll find over 60 drinks and cocktails as well as some delectable Bar Chow put together by Imagene Bar founder Eugene Dy who's been serving up bottled cocktails online with a mobile event bar after a stint at the Spago in Marina Bay Sands Singapore.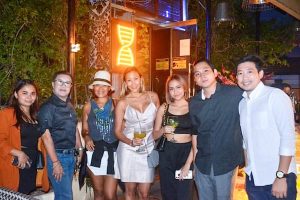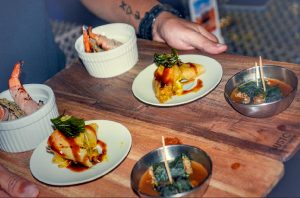 Imagene Bar accommodates up to 80 guests and is open Tuesdays to Sundays. Bar hours are from 5pm to 2am but it's best to make reservations on weekends.