Confluence of Characters
Bernadette Aboitiz, Rochelle del Rosario and June Alegrado are accomplished ladies whose worlds revolve around family, work and civic responsibilities to a younger generation to which Andrea, Kristy and Krystle belong. Their commonality? Comfortable elegance that transcends the age gap…
Bernadette Aboitiz, Rochelle del Rosario and June Alegrado are accomplished ladies whose worlds revolve around family, work and civic responsibilities to a younger generation to which Andrea, Kristy and Krystle belong. Their commonality? Comfortable elegance that transcends the age gap…
Dinner is to be hosted by Kathy Tesoro, the exclusive distributor of Brazilian brand, Grendha. It is the eve before the cover shoot and in an effort to, as she puts it, "break the ice," we await the six ladies handpicked to be the faces, or rather feet, of the footwear line known for its chic designs sculpted ingeniously from PVC (Polyvinyl Chloride) – that soft rubber that's surpassed trends for many years for its comfort and water-repelling magic.
The first to arrive at Maya Mexican restaurant happens to be the youngest of the pack, fifteen-year- old Andrea Aldeguer, the eldest daughter of entrepreneur Jay Aldeguer, and the former Camille Villarreal. She brings two endearing accessories – a close friend and the timidity that comes with youth. Of course, later that evening, she would also be the earliest to leave, as our cheery teen, who is a junior at Sacred Heart School – Hijas de Jesus, has a nine pm curfew. "I own five Grendhas," she admits, sporting a pair of cute flats that evening. She wears the boho chic style of High School Musical star, Vanessa Hudgens. For someone who hasn't reached sweet sixteen yet, she has no qualms about wanting to someday be part of the fashion world. After all, she was only seven when she designed her first dress for their specialty retail boutique, Loalde. "I used to spend every weekend at the office." She would also travel with her grandmother to Hongkong to select merchandise that would best suit the brand's image. The self-confessed shopaholic and blogger has her sights on being a stylist ala Rachel Zoe.
Next to arrive was Zee Lifestyle's very own budding stylist, a girl you probably will never catch without a little eyeshadow to offset her almond-shaped eyes or sans her hair in perfect, soft curls. A fresh graduate from the Ateneo de Manila University, Krystle Uy is already making a name for herself in the industry through her styling and directing stints for dailies and glossies, recently adding Zee Lifestyle to her growing resume. "Don't ever think you can't do it, because anything you put your mind to, you can achieve" is the mantra she lives by. Having spent a semester in Paris to take a fashion course at Mod'art International, Krystle has had a taste of living in a foreign country where she ultimately developed her street smarts as well as fashion savvy. She belongs after all to a family that owns the retail chain of Rosita's, and surrounded with two equally fashionable sisters, Jacklyn (who also photographs for Zee Lifestyle) and Diane. Au courant with the latest fads, she is currently co-manning the new campaign for her sister's rapidly expanding clothes shop, What A Girl Wants (WAGW). And when she's not running in heels to see to WAGW's fashion shows and the like, Krystle laces up her ballet shoes and pirouettes. "I've been a performing artist for eight years now. Dance, like fashion, helps me express myself in a liberating way."
The mood in the restaurant begins to liven up as one by one the guests arrive. The svelte Bernie Aboitiz comes with Zee Lifestyle's Eva Gullas, her next-door neighbor. She is shortly followed by Rochelle del Rosario, who planed in earlier from her Davao home. By now, everyone is aware that Grendha's two other chosen endorsers can't make it – Kristy Tesoro who was taking the last flight from Davao to Cebu that night, and June Alegrado who was feeling under the weather. Still the table is abuzz on June's bagging the most coveted prize of a brand new car raffled at Radisson Blu's grand opening two nights ago, and where the photo shoot was to set for the following day.
To eat or not to eat before the big day? This was a question that got mixed responses from the women. Who could ignore the occasional ooh's and aah's over the melt-in-your-mouth signature vientre de tuerco dish. By the end of the night, whether it was a margarita or a glass of Chardonnay in one's hand, a single dynamic rang true: there was no way the merriment wouldn't spill over to the next day.
The morning of the cover shoot. While the vanity cases are disassembled on the tables to create makeshift make-up counters, a dose of "yuppie-ness" greets us in the form of Kristy Tesoro, Kathy's younger sister. She seems well-rested from her late-night arrival and is ready to get down to business in a sensible pair of black wide leg trousers with a sleeveless fuschia blouse. She is classic with a twist personified. "I think it's all about detail. You will most likely find me in an outfit in basic colors. However, there will surely be a piece of accessory like a necklace, cocktail ring or bib that will complete the outfit." Also a graduate from Ateneo de Manila, Kristy is currently a marketing manager for a multinational firm. "I have been independent for so long. Living alone has really helped me be more confident to take on the things that life throws my way." After a long day of hard work, she likes to have a short run and meet with friends after. "Aside from my day job, I'm also into business so that takes up most of my time." She helps sister Kathy manage their Grendha outlets and given her love of shoes, she helps choose the styles that will be available for the next collection.
As the morning progresses, the women enter the room as if by an unspoken roll call. Each waits patiently for her turn on the make-up stool. Some choose to browse the net on their laptops, others prefer to chat with their friends over a cup of coffee or tea while occasionally admiring FTV's coverage of São Paulo fashion week flashing on the room's flat screen telly.
When June Alegrado breezes in, there is an immediate exchange of hellos. June is one whom you instinctively sense is very comfortable in her own skin – and perfectly bronzed at that. Her sheer animal print caftan and long ebony mane emphasize this vixen's raw sensuality. "I like clothes that have clean uncluttered lines. I like elongated silhouettes that follow the form, and accessories that are unobtrusive," June declares. The Alegrados hail from Butuan City, where the family ran a lumber business before relocating to Cebu City. Her dad has since expanded the business to include beach properties, notably the luxe resort of Maribago Bluewater in Mactan, the Almont chain of hotels and resorts in Mindanao, Sumilon Bluewater Beach Resort – an island paradise at the southern tip of Cebu and an upcoming resort project in Bohol. The resorts are ably managed by June's sister, Julie Alegrado Vergara, but June was given the responsibility of running the spas (for this, she goes to Thailand for continuous training), as well as the gift shops.
She stops to say hi to Andrea, who is batchmates with her daughter. "My children keep me busy. Whenever possible, spending quality time with them is a priority. Being a single mother is very challenging and demanding," she confesses. To prove that point, June was juggling a tight schedule that day, trying to catch an afternoon flight to Manila to be with the two younger kids, Izarra, fourteen and Iñigo, thirteen, who were competing in a soccer tournament. In between sips of tea, she also had to sign a footlong pile of checks for the company's payroll. Just a few months ago, June was spotted at a local builder warehouse choosing tiles—she had to refurbish two bathrooms for her second son, Basi, who goes to school in the US and was bringing in four friends for a vacation. June planned out an itinerary to keep the kids get a wonderful holiday—checking on the bathroom, the breakfast menu and everything in between. "My oldest son, Domiku, is my rock, he's been there for me and his younger siblings," June proudly credits her 22-year-old son who is currently a student at Enderun College in Manila.
On the side, she's been quietly working quietly with the resort's employees for their adopted advocacy. "Through our family's foundation, we've been sponsoring deserving students for more than ten years. We started with children of our employees. By 2011, we will complete our training center for basic hospitality skills and expand our educational advocacy." A mother who has had her share of life's ups and downs, June radiates optimism when she reveals that her strength, just like any other woman's, is a product of a lifetime's worth of hits and misses. "The more misses you recover from, the better person you become."
As the six women find their best angles and balance out the cricks in their necks from holding their poses, they are proof that practice really does make for perfection. After an hour or so, they ease into their element, finding the technique of feigned dialogue a welcome icebreaker for those candid shots. Eventually, this evolves into a genuine exchange of ideas between the women.
Rochelle Rabat del Rosario, for one, has an effervescent personality that makes you want to talk to her for hours. Although her wardrobe consists mostly of her favorite shade – white—her playful side pops out in the pleats and fringes of her feminine garments. Her clothing choices have an easygoing resort vibe but are also appropriately fit for the occasion. "I wear whatever I'm in the mood for, as long as when I look at myself in the mirror, I like what I see and I'm comfortable in it. When my thirteen-year-old daughter, Ariana, approves of my outfit, then it has passed the test." This mother of two (her son Robertino is attending Ateneo de Manila at the moment), Rochelle was raised in Mati, Davao Oriental and belongs to a political family, from both hers and her husband's side. Her father-in-law, Rodolfo del Rosario, is the governor of Davao del Norte while her husband, Rodney, who is the oldest son, runs Century Rural Bank. But instead of following tradition, Rochelle would rather make the world a better place through her cooking. A self-confessed foodie, she takes pleasure in preparing Filipino and Mediterranean dishes for friends at their cozy home setting. Food also takes her outside her home. "We have around sixty children in our feeding program, which was started by a good friend. Every month, they are weighed to gauge its effectiveness. One challenge is finding a kitchen-type place that meets our hygienic standards, and for this we usually used each other's kitchens, which can be both fun and frustrating," she admits. Her volunteer work is now part of her weekly routine, which includes managing her Coffee Dream franchise and stretching out her lithe limbs in Pilates class. How does this busy mother of two unwind? "I usually have a glass of wine with my husband. It doesn't matter where."
"Those are really nice," Bernie gushes as she admires the metal detail on Rochelle's Grendha flip-flops. She is quite a vision herself in a minimalistic ivory body-hugging gown. Her practical sensibility is echoed in the way she dresses – sophistication wrapped up in comfort, accented with a watch to, yes, tell the time. This active individual likes to take on tasks from start to finish without wasting a single minute, especially when it's something she's passionate about. Nowadays, Bernadette Montinola Aboitiz is on a mission to decongest our public schools and give out-of-school youth a good education similar to what her children are privileged to have. Her membership in The Lord Who Cares Foundation is a lot more than a mere pastime; it's a calling to, as she puts it, "seize those divine moments."
Bernie's relationship with the foundation stems from somewhere deep. "When I was recovering from cancer, I volunteered to help out in the first year of running a school for mostly dumpsite children. I began to pursue a second degree in education to become a teacher in this school." It was an arduous feat for Bernie to go back to reviewing for the licensing exam at her age, but it has paid off immensely. "Now, I teach a job reinforcement course prepared by an international justice mission to help disenfranchised youths either pursue college or prepare themselves for the workforce. We point them in the right direction." In fact, one of the companies that support this program is Visayan Electric Company, where husband Jimmy Aboitiz is the SVP and COO. "Their world is small. This program exposes them to income opportunities they can aspire for. We need to reach out and help our youth!"
That is not to say that Bernie, who comes from Manila—she and Jimmy met in Los Angeles during their school days—doesn't enjoy life. The couple often sneak out to little trips together especially now that their three children – Liane, Rafa and Gabby – have left them with an empty nest to go to school in the US.
Such vivacity exuded by these six females from diverse backgrounds. Yet somehow, they are now intertwined by the common thread of literally the sandals on their feet that day.
by PIA ECHEVARRIA
sittings editor KATSY BORROMEO
photography CANDICE RUIZ
fashion stylist MIKEY SANCHEZ
make-up artist EMI AYAG and JESSIE GLOVA
hair stylist JAIME MONDIGO
hair and make-up stylist RHEY ABELLA
locale RADISSON BLU
EXCLUSIVE: Never Been Released Behind-the-Scenes photos of Zee Lifestyle's Emerald Issue Cover Shoot
We celebrate the strength and resilience of womanhood in this year's Mother's Day by looking back at these never been seen before behind-the-scenes shots of  Zee Lifestyle Magazine's Emerald (20th Anniversary) Issue cover shoot featuring the "Leading Women" of Cebu.
***
LEADING WOMEN
To celebrate the 20 beautiful years of Zee Lifestyle as the ultimate source of lifestyle news in Cebu, we handpicked 12 strong and stylish women of Cebu from every age group. These women show us that independently building one's strength of character and living one's passion knows no age. From the beginning, Zee has always been empowering women, providing the Cebuanas a platform to express their beauty and confidence, share their passions, engage in economic and political participation which yields to viewing women with equality and respect that we deserve.
photography Jan Gonzales
creative director Melo Esguerra
art director Doro Barandino
sittings editor Shari Quimbo
beauty director Romero Vergara
makeup Arnauld, Janice Barillo and Nicko dela Peña
hair Jessie Egos and Jake Arias
fashion styling Clint Potestas
production assistants Patty Taboada and Katrina Labra
locale Marco Polo Plaza Hotel Cebu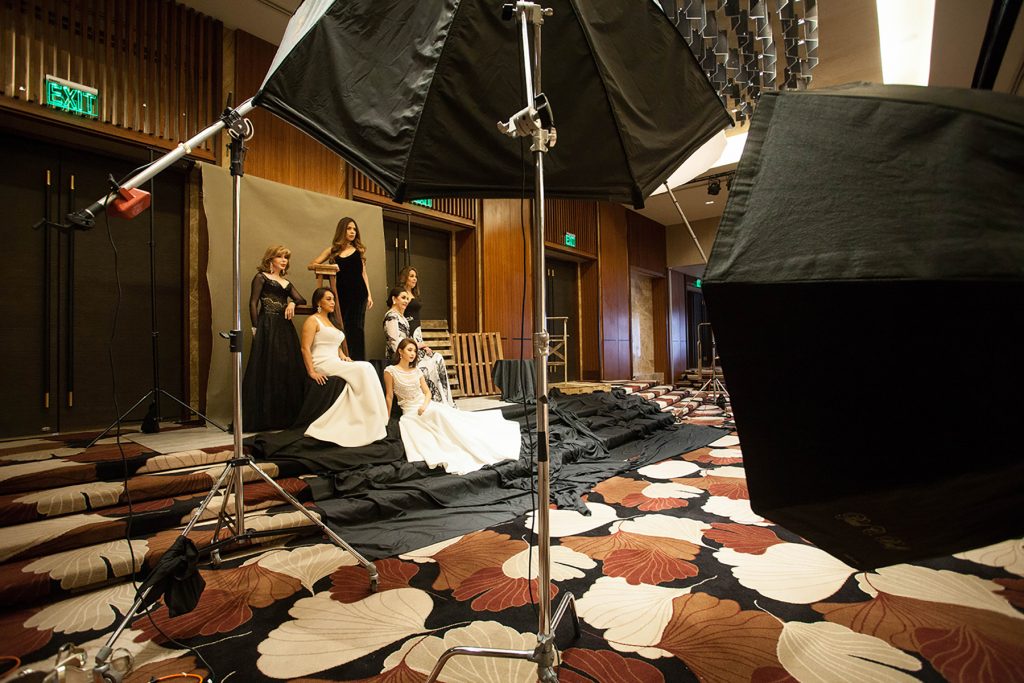 Twelve women, two sets and one afternoon. That is how the Zee Lifestyle team decided to celebrate the title's 20th anniversary issue—with a challenge that, in some ways, is one of our biggest productions yet.
The idea came along when publisher Eva Gullas and editor-at-large Melo Esguerra were discussing a cover story that would best represent the magazine's history. From commissioning artistic depictions on Cebu to playing with the anniversary's emerald theme, no idea had stuck until Melo suggested putting a series of women who had already been on the cover of Zee, again on the cover all together.
Coming up with the list of names, of course, was no small feat. Our covers from the last 20 years have included several strong personalities—from philanthropists and politicians, to actors, and names to soon watch out for, our pages have seen them all. The challenge, then, was to come up with a list of women who had been driving forces in their respective fields when they had first appeared on the cover, and remain as powerful players even today.
With input from editors, both past and present, we rounded up 12 women from different age groups, fields and industries, who are all strong and passionate at whatever it is they do—Amparito Lhuillier, who remains the doyenne of Cebu society as a picture of elegance and class with her continuing efforts in business and social causes; the always-stylish Marguerite Lhuillier, herself an example of sophistication in all her efforts, whether business or otherwise; Margot Osmeña, who as a Cebu City Councilor has spearheaded many urban projects directed for the betterment of living in the city; hospitality mavens June Alegrado and Alice Woolbright, who are deeply involved in the rise of their brands, Bluewater properties and Beverly Hotel, respectively; Christina Garcia Frasco, the current Lilo-an Mayor advocating impressively progressive efforts in the area; former model Fiona King, now a major player in homegrown real estate with projects like Bloq Residences; the fitness enthusiast Danessa Onglatco who has espoused wellness with the opening of Yogahub; restaurateur Carla Yeung-McKowen who is behind the city's hottest dining outlet, The Pig & Palm; designer Mia Arcenas, whose signature resort wear and accessories are representative of Cebu's laid back lifestyle; Kym Maitland-Smith, who juggles efforts in swimsuit design through SOLTI Activewear and is building awareness for the vegan lifestyle; and Kryz Uy, whose online presence was a strong one even before fashion blogs were on anyone's radar.
An impressive bunch, for sure. These women properly embody the characteristics that Zee Lifestyle looks for in one who makes the cover—beauty, yes, but also elegance coupled with individuality, and always a strong drive to succeed in whatever efforts they are directed.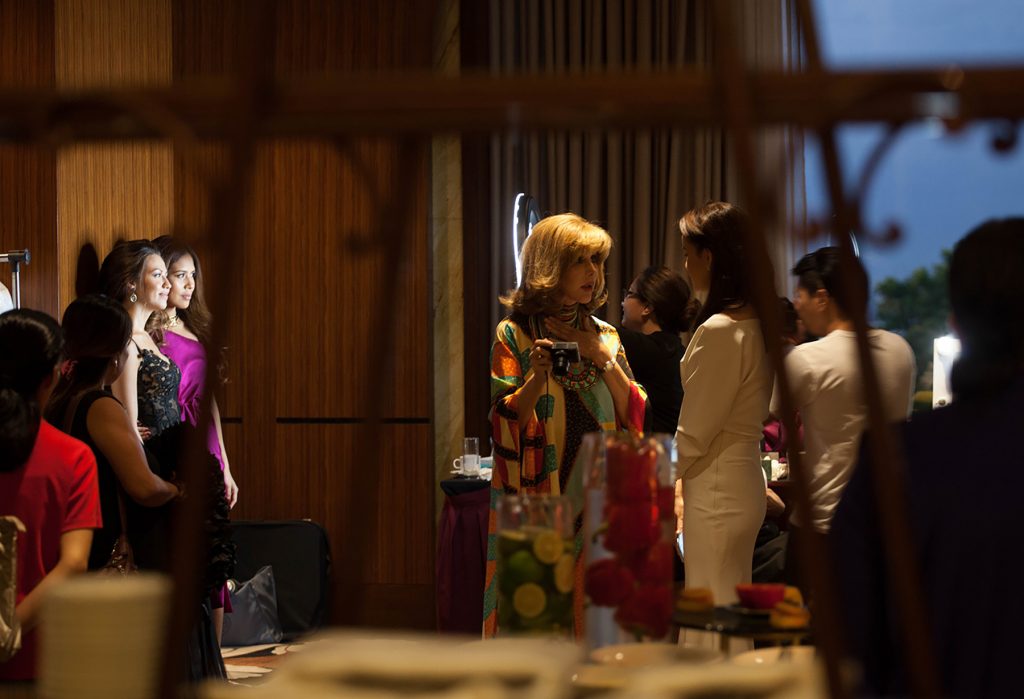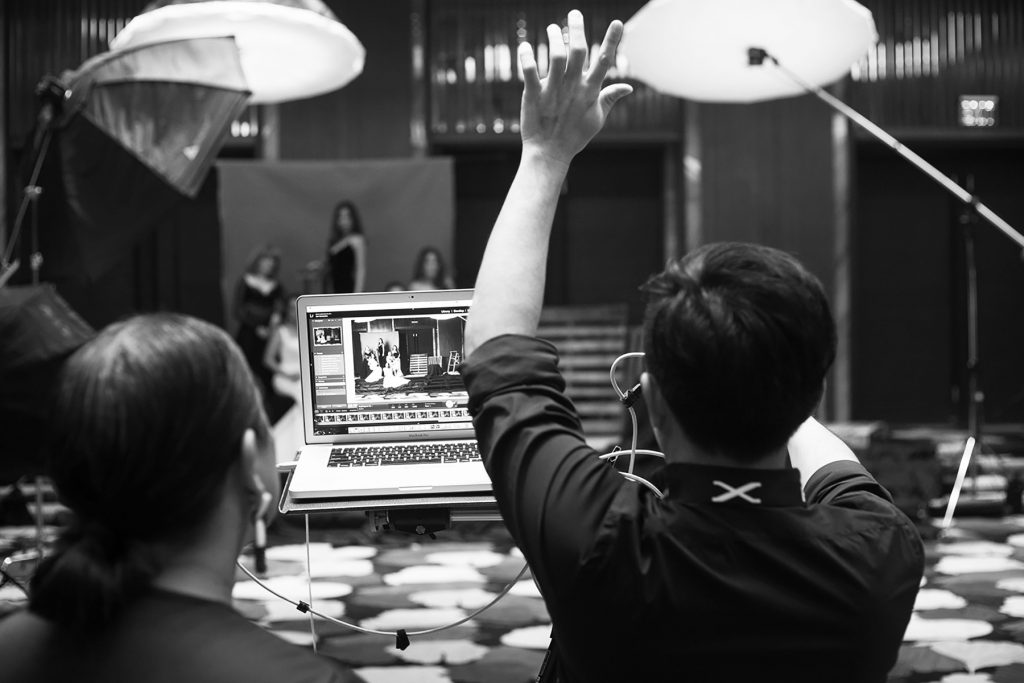 This, it turns out, was the fitting tribute to the years Zee has been Cebu's premier lifestyle bible, as well as a sign of the things forthcoming. Our 12 cover stars may have been on our pages before, but if their current efforts are any indication, our pages will continue to see more of them in the future. And as continuing purveyors of what Cebu has to offer, Zee Lifestyle will happily be seeing them in the years to come.
(This article had already been published in Zee Lifestyle's December 2016 Emerald Issue, "Leading Women" on pages 140-155.)
La Liga Henerales: Shaping History Awareness Back Again in Cebu
La Liga Henerales is a community of young talents passionately promotes historical awareness through periodic costumes carefully researched for its authenticity and accuracy and promoted as well in events and schools.
Only few individuals before were into pursuit in this historical awareness project until the age of communication where internet is convenient in the palm of our hands through our gadgets. New information travel fast and data is retrievable, yet also possess a disadvantage with the plethora of different social media platforms carried by various makers as well. In a daily basis, historical backgrounds are unearthed making its trend until now as new discoveries are released, but the idea of these information being shown and shared is as close as not valuing or commemorating to its sources leaving this information just a trend.
There is a certain community of Cebuanos that are taking a quest to rewrite and restructure what was in the past, filling the gaps in facts with further research of variable sources that are made debatable but sticks to it true cause, to unveil the truths of our heritage and our origins, as Cebuanos and as Filipinos as well.


La Liga Henerales is a Cebu-based, non-profit organization composed of a group of talented, committed and respectable individuals from different walks of life, schools and profession whose primary aim is to promote both, Cebuano and filipino culture and heritage that was depicted before in pre-colonial and colonial eras via re-enactment with costumes vested in proper research and investigation to achieve authenticity. They also push their cause on schools and other social gatherings promoting and spreading awareness about our local, and national heroes that we look up to. With these said, they also portray a closer look of the lifestyle of the past to where they perform stories, perform forgotten dances and rituals and portray their individual roles, vital in the fight of our country's future during those challenging times, and in honor to spread awareness of the lost practices we had in those times.
The Founder
Louis Kenneth Villaflor, an entrepreneur and an avid history enthusiast and costumer, founded the group on the purpose of re-educating the youth about real local and national history, he saw the opportunity to combine his favourite hobbies which is costuming and story role-playing and the process to instill the historical awareness and value among the youth and in schools, along with a group of fellow enthusiasts who shares his passion about research and history, they took it among themselves to be purposeful in the advocacy in spreading historical awareness in schools or events by wearing periodically correct costumes and sharing the stories and its value to the youth.
Behind the Garments
Meet Rodney "Pee-Wee" Senining, who has been in the fashion industry since the late 90's, strives  in concepts of avant-garde, innovation and cutting edge-fashion forward design. And also a teacher of Architecture, Fine Arts and Design of University of San Carlos, he had grown into research of books like the holy grail in the Library Resource Center and is always fascinated of the periodical times and how to preserve it; Hence, his interest had grown for the affinity of Periodical Costumes and Sustainable Fashion.
 Being part of the group La Liga Henerales, he was tasked to instantly be their mentor for the young talents and as the organization is still new and developing with limited funds, resourcefulness and research were done to come up with a good output of photo shoot and was quite proud of it and still promise on the next editions of pieces to be more historically accurate. Even as teacher for Fashion Design in SAFAD, his expertise comes hand in hand with the members as he helps them do research as well. His passion and interest somehow led him with enough knowledge to key the insights of the significant periods and historical backgrounds of it.
Historical Awareness in Cebu
The strength and progress of a country is anchored on how well they know and honor its history. The means of historical awareness in Cebu is almost non-existent among the Cebuanos, although we push forward in tourism and promote beauty through sceneries and other aspects of culture yet never commemorate deeply on historical icons such as our other local heroes, and ancient cultures as well that is almost been forgotten in an urban Cebu. Nevertheless, as long as communities' like La Liga Henerales are now evolving in a learning state by real discovery by multiple resources, this will always reflect of how we appreciate love, patriotism and honor to our country and would look forward to progress.
After the Razzmatazz and Razzle-dazzle: Post-Sinulog Thoughts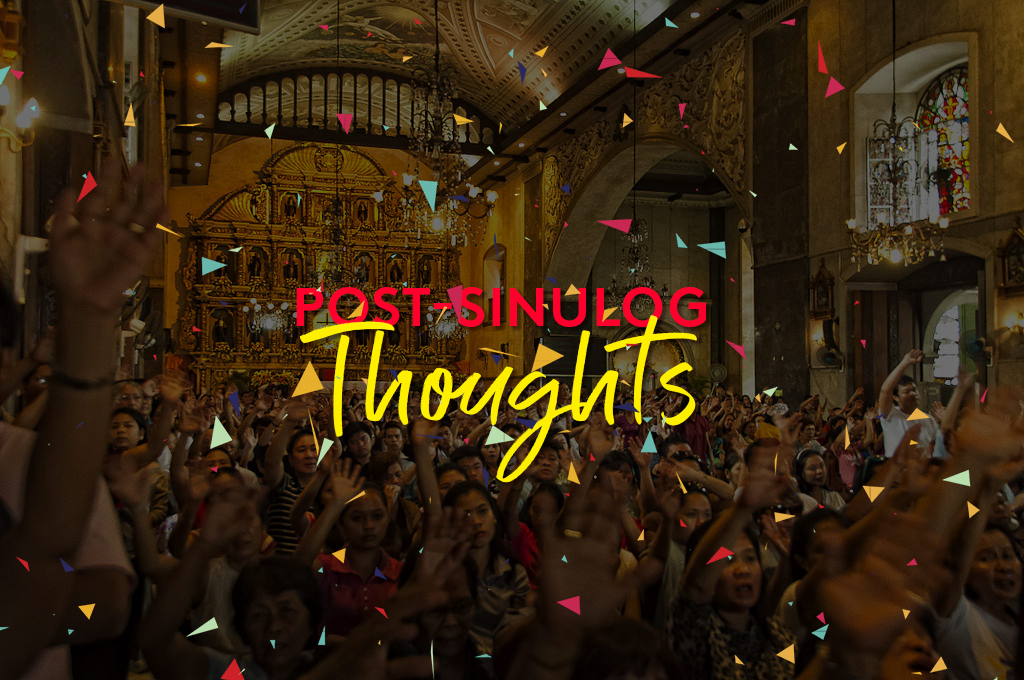 by Chrissy Grey Resaba
Buntings of red and yellow were removed from post to post. Streets were cleared and cleaned. Fireworks displays were faded in the sky. Beats of #prititit and tunes of tourism-booster Cebu tracks were being put to archive once again.
Contingents from different parts of Cebu and Central Visayas had gone back home. Party people had gone sober while some are still recovering. Traffic has gone back to normal. Businesses, as well, has gone back to normal.
However, all the fun and loud chants, smooth grooves, and frenzied choreographies are still replaying from the memory banks of the people who celebrated Sinulog 2020. The queen of all festivals in the Philippines has left again another mark of cultural and festive nostalgia to the people from all parts of the world and Cebuanos alike.
After all the razzmatazz and razzle-dazzle, let's get to know what are these IG and FB personalities' #PostSinulogThoughts about celebrating the newly-culminated Sinulog 2020 and how did they differentiate it to last year's.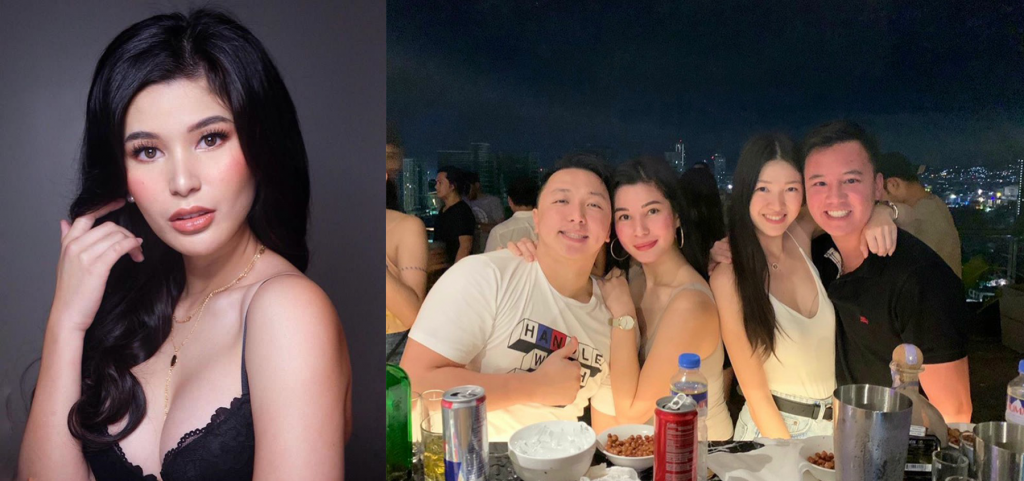 Eva Psychee Patalinjug, Binibining Pilipinas Grand International 2018 @evapatalinjug
I celebrated my Sinulog with my boyfriend and some of my close friends, we decided to choose a place where it's not very crowded where we can see the whole Cebu, talk, and chill the night away. We went to Verified Lounge – Cebu's newest premier sky lounge – located at the rooftop of the Avenir Building. It was something new for me as the night was calm as I was away from the busy streets of Cebu. It's definitely one way of enjoying such festivities.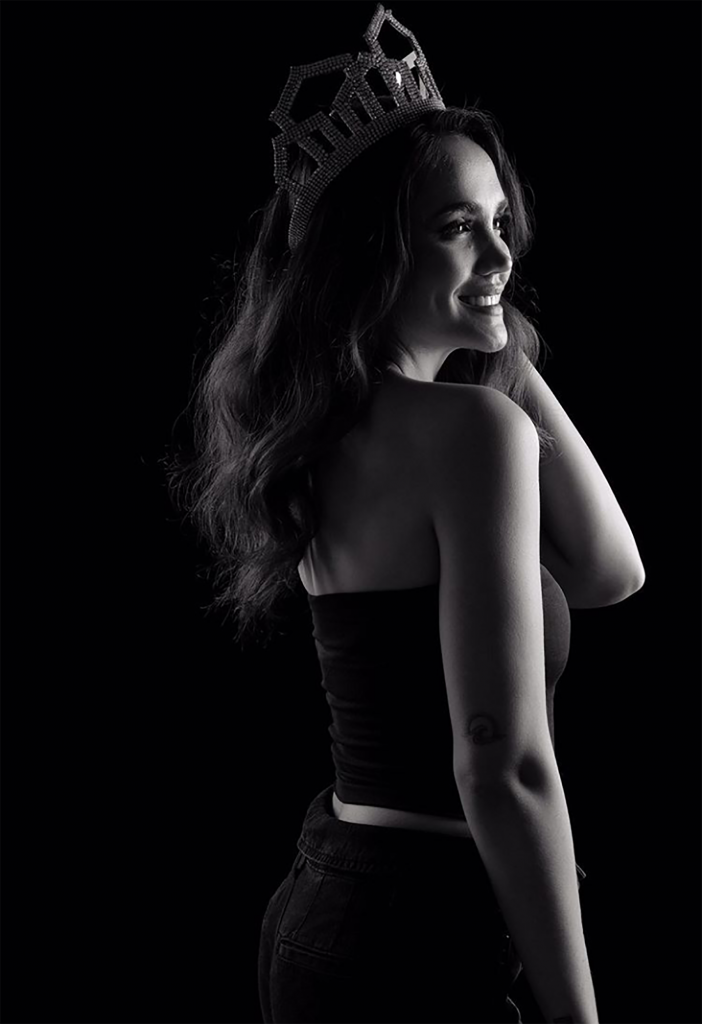 Kim Covert @kimcovert
The Sinulog celebration this year has been one of the most memorable events in my life. Not only was I invited to perform a few of my own songs during the weekend's festivities but I also turned over my Binibining Cebu Tourism crown to my successor. Last year, I was busy with work and was not able to completely grasp the events. This year's festival was more organized which is a great success for Cebu. Many have flown in and had spent time with their families in the "Pit Senyor" spirit, others have enjoyed spending time off with friends and colleagues. It was a great way for me to start my New Year and close my Cebu chapter before I leave to the US in a week.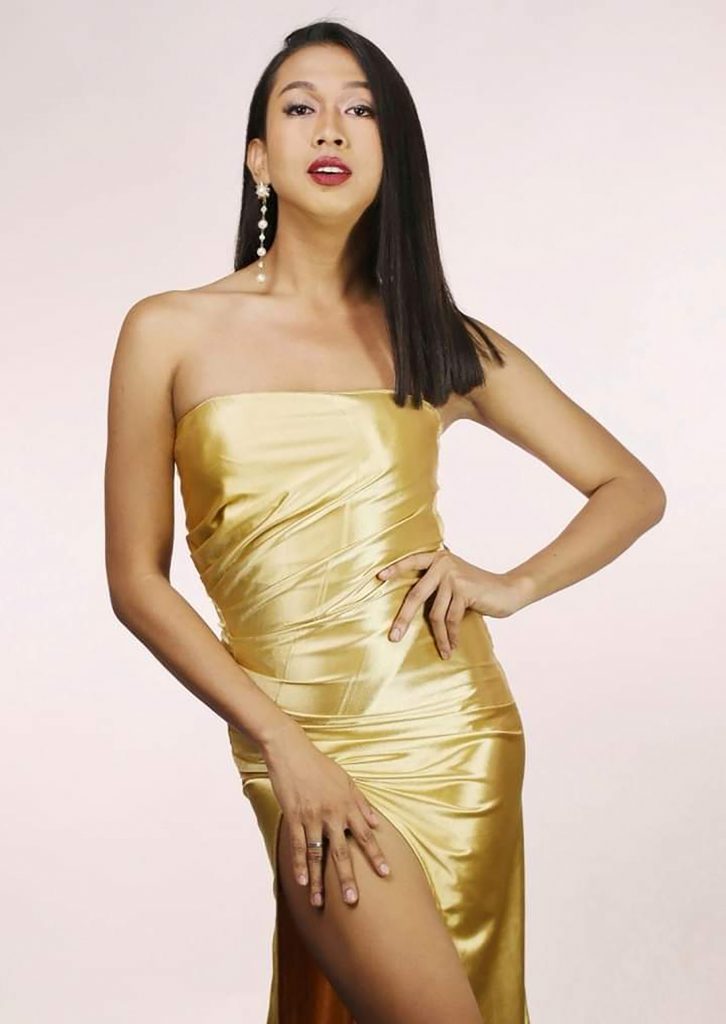 Alem Garcia @thealemgarcia
Well pretty much, I was still busy doing shows and events for Sinulog. But what made it different this year was the religious celebration made me believe even more that Sto. Niño is indeed miraculous and that He is meant to be celebrated. Even though you are successful in your chosen field, furthermore, everything will be meaningless if you do not have the faith.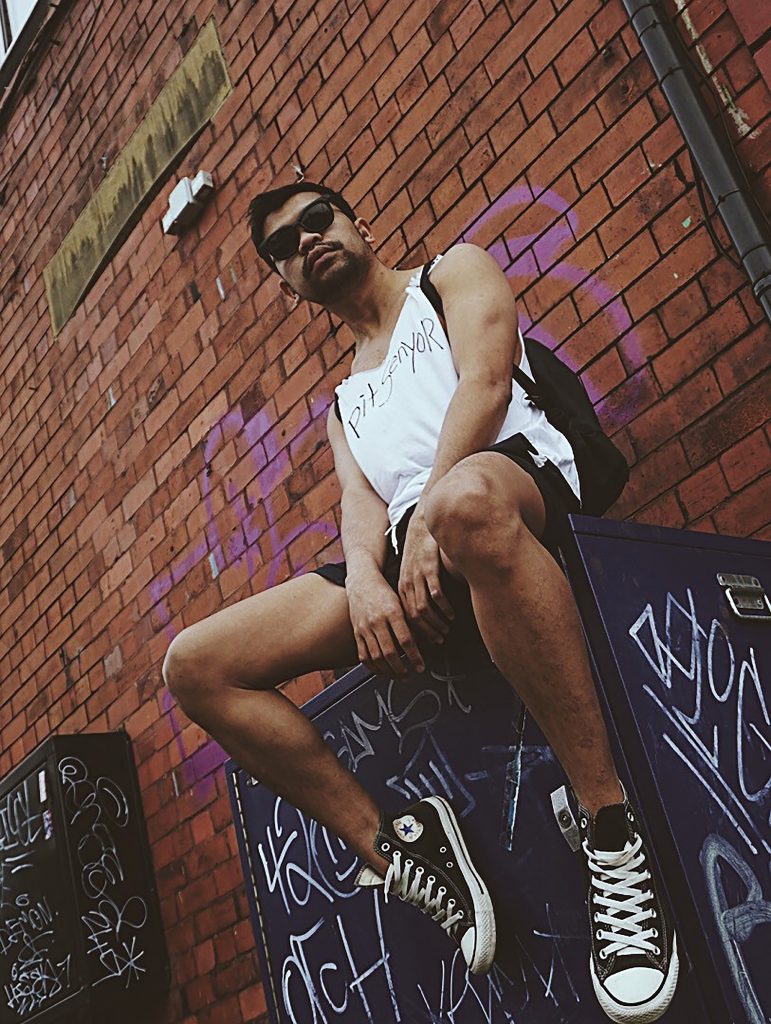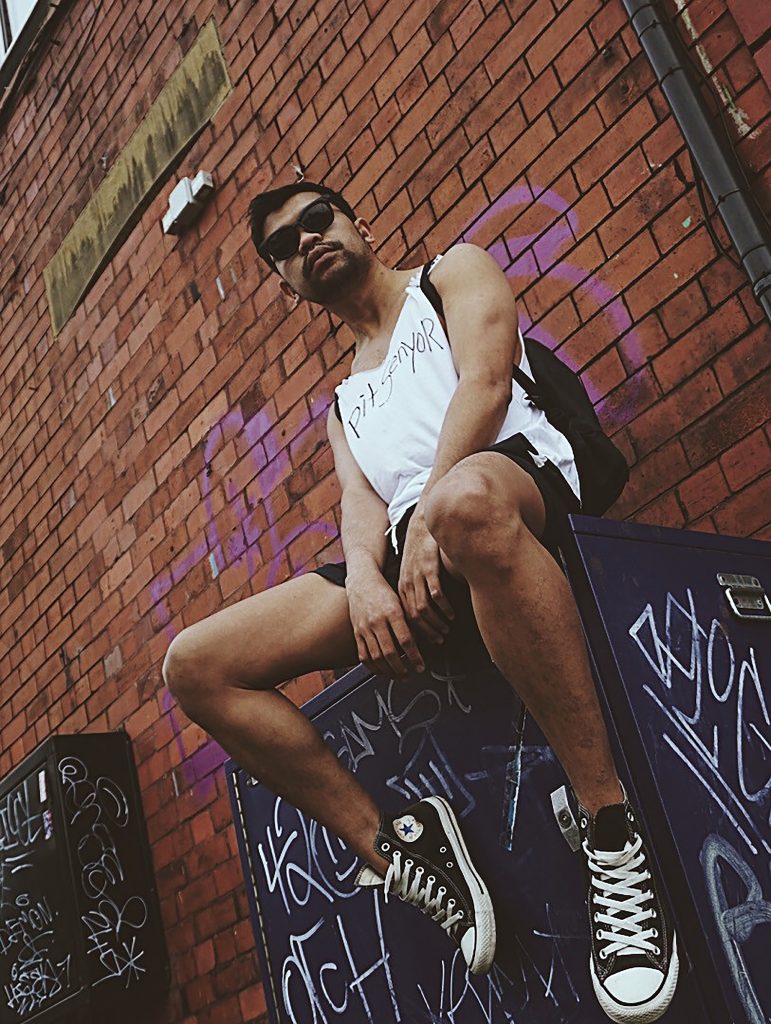 Philip Pingoy @almostablogger
We all have a Sinulog story to tell. It may be a story of losing faith and finding hope. But what is important is our devotion to the Holy Child Jesus (Señor. Sto. Niño). This year, my Sinulog experience was very different since I am already based in the United Kingdom. Thanks to the internet I was still able to watch the mass and all the festivities in Cebu. I am in UK because I prayed to Sto. Niño. So, let us not forget the reason we celebrate Sinulog and let us continue to share to the rest of the world why Sinulog is the grandest festival in the Philippines. Pit Senyor everyone! I hope you had a good one!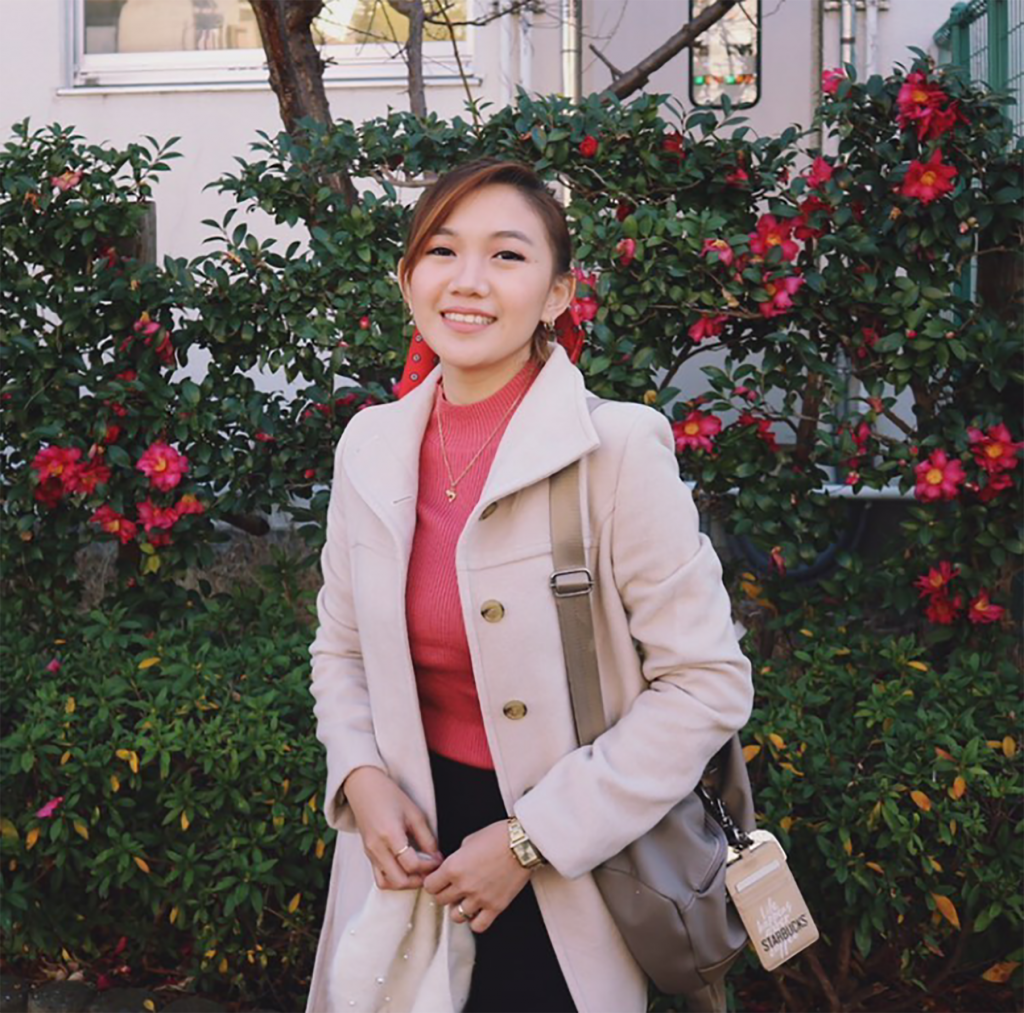 Lyssa Amor @lyssaamor
Sinulog celebrates Filipinos' acceptance of Christianity. This year, I celebrated Sinulog by hearing the word of God. I went to church which I do every Sinulog but the difference now is that I am not in Cebu. It's my first time to celebrate Sinulog away from home because I'm currently in Japan. Although I didn't dance the traditional Sinulog dance this year, I wasn't able to watch the fireworks in Ayala, and didn't spend time with my friends in Mango and IT Park. Snr. Sto. Niño will always be in my heart and I am forever grateful that our ancestors accepted Christianity and we continue to embrace it up until today.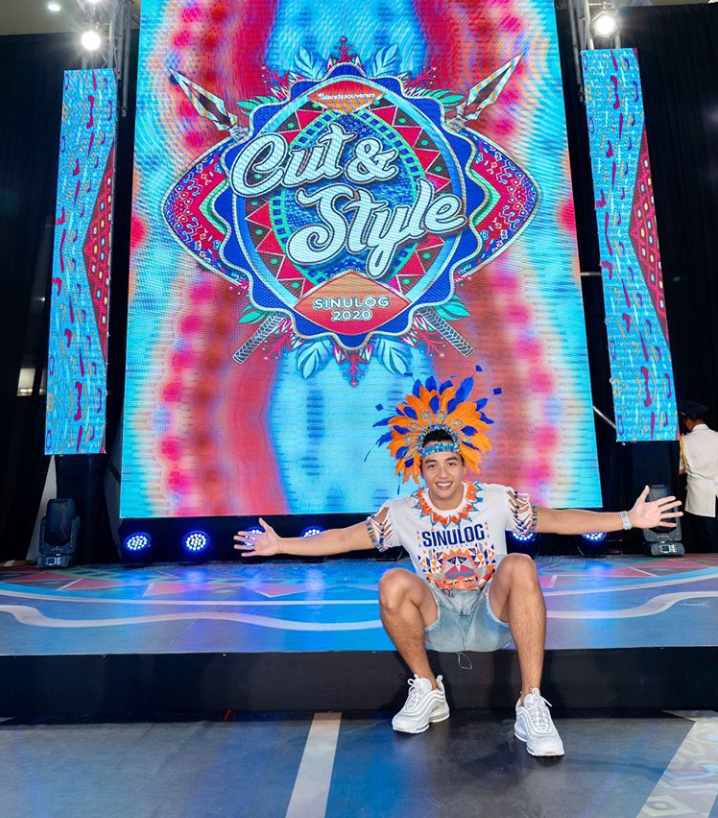 Kevin Geniston @kgeniston
Sinulog will always be a highlight for me as a Cebuano. This year has been fulfilling as I was able to brave the crowd in the Basilica Minore del Santo Niño de Cebu three times to attend the novena mass which had also become like bonding time with my family, daughter, friends and loved ones. I ended the celebration of the Sinulog festivities with a bit of the usual partying and/or clubbing.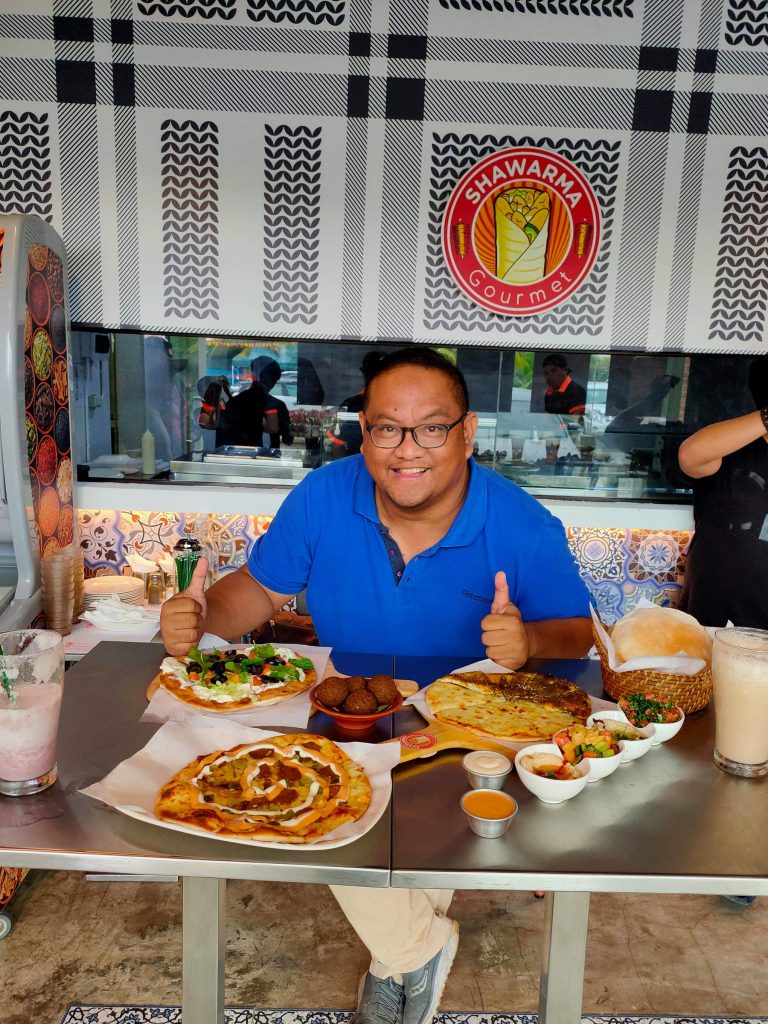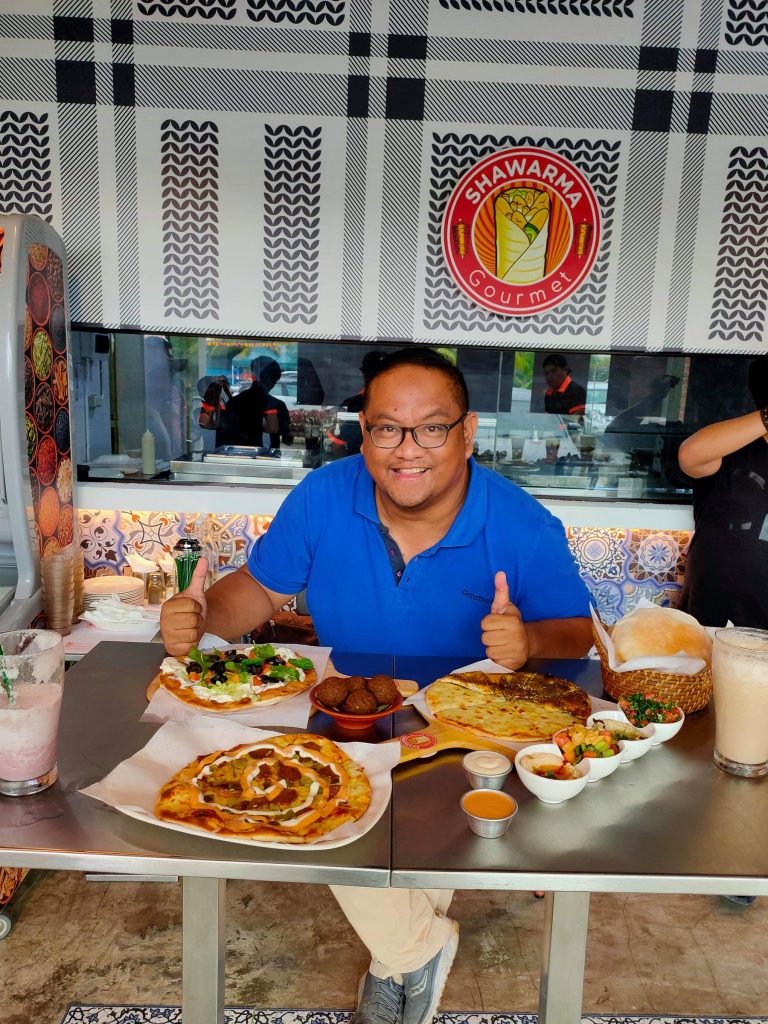 Carlo Andrew Olano @kalamicebu
My Sinulog this year was a great mix of religious and secular activities. I was able to go to the church and somehow witnessed the Traslacion and the fluvial procession. I also went to many side events like parties, mall events, and fireworks exhibitions. Sinulog 2020 had a fantastic balance of fun, faith, and festivities.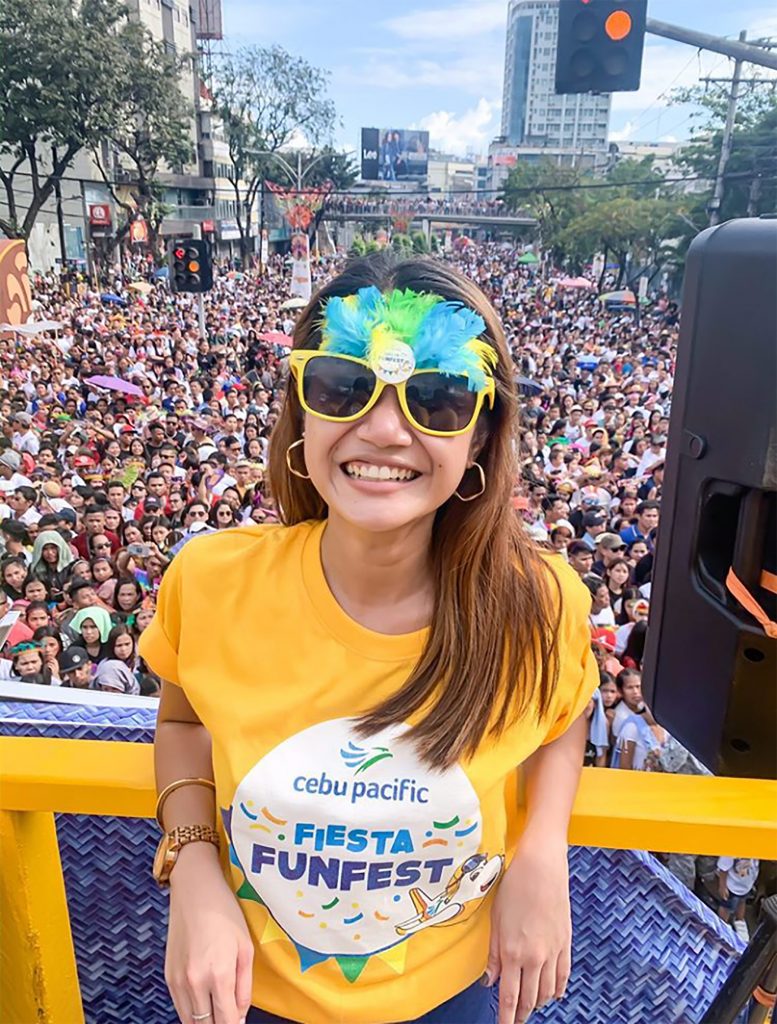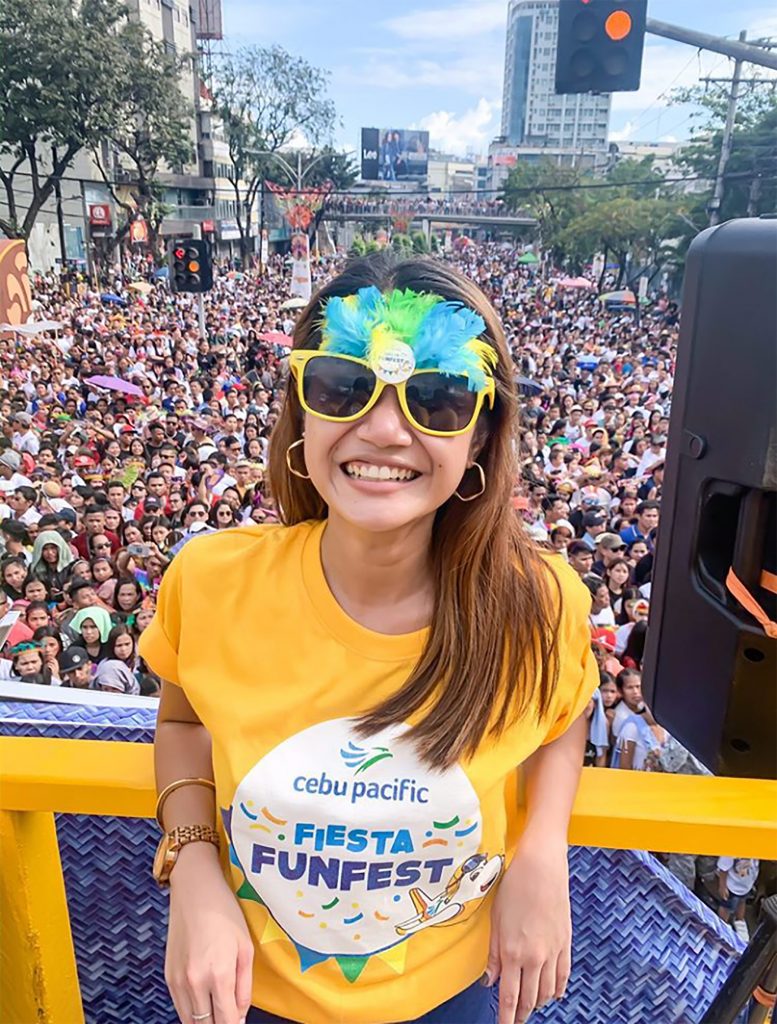 Danna Bacolod @dannabacolod
This is the second time I spent Sinulog with Cebu Pacific. We had series of events prepared during its entire week and participated the grand parade by having a float last Sunday. I always feel excited to join Sinulog Grand Parade and see a lot of people celebrating their own way of Sinulog along the streets of Cebu. Guess it's safe to say that I had so much fun. Even if this was work-related, I didn't feel like I'm actually working as it was always joyful doing events like these.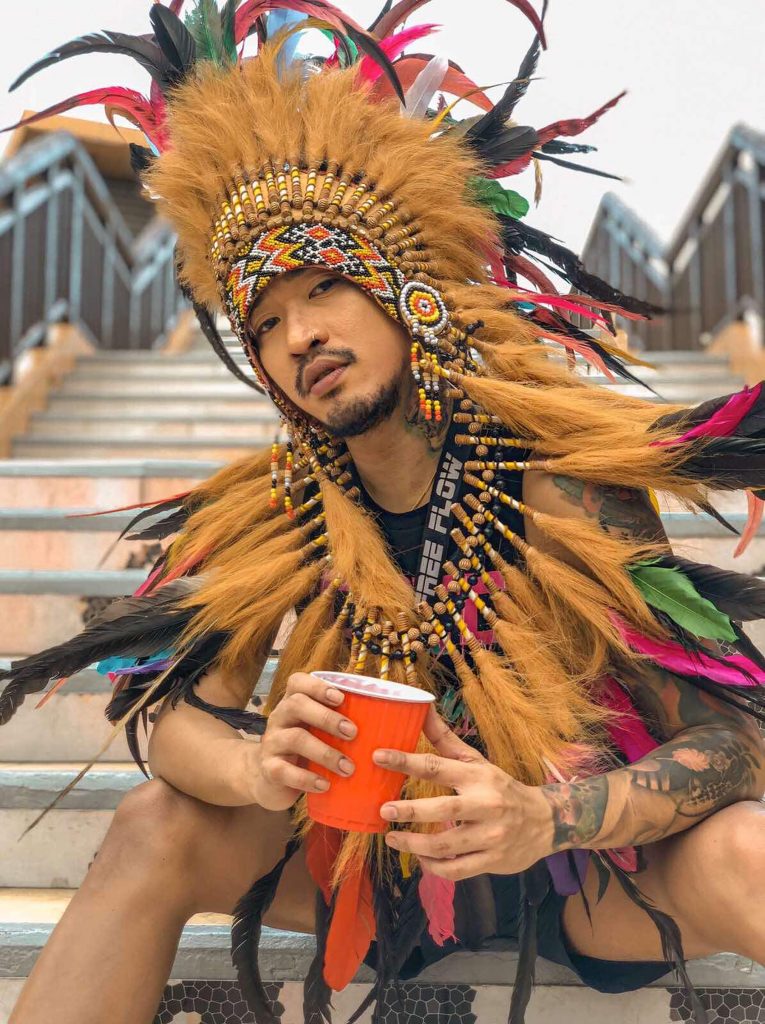 Nimo Hideki @nimo_scheming
You prolly knew this already but, Sinulog 2020 was by far the most phenomenal Sinulog experience: more laidback than the previous years'. The music in every corner of the streets were still there to help you let loose and enjoy the experience. The surge of people had tested you both mentally and physically. But it was an experience you cannot miss like mingling with people from different walks of life and shouting out "Pit Senyor" to everyone. Summing up my Sinulog experience, I was able to get crazy and enjoy all aspects of the fest.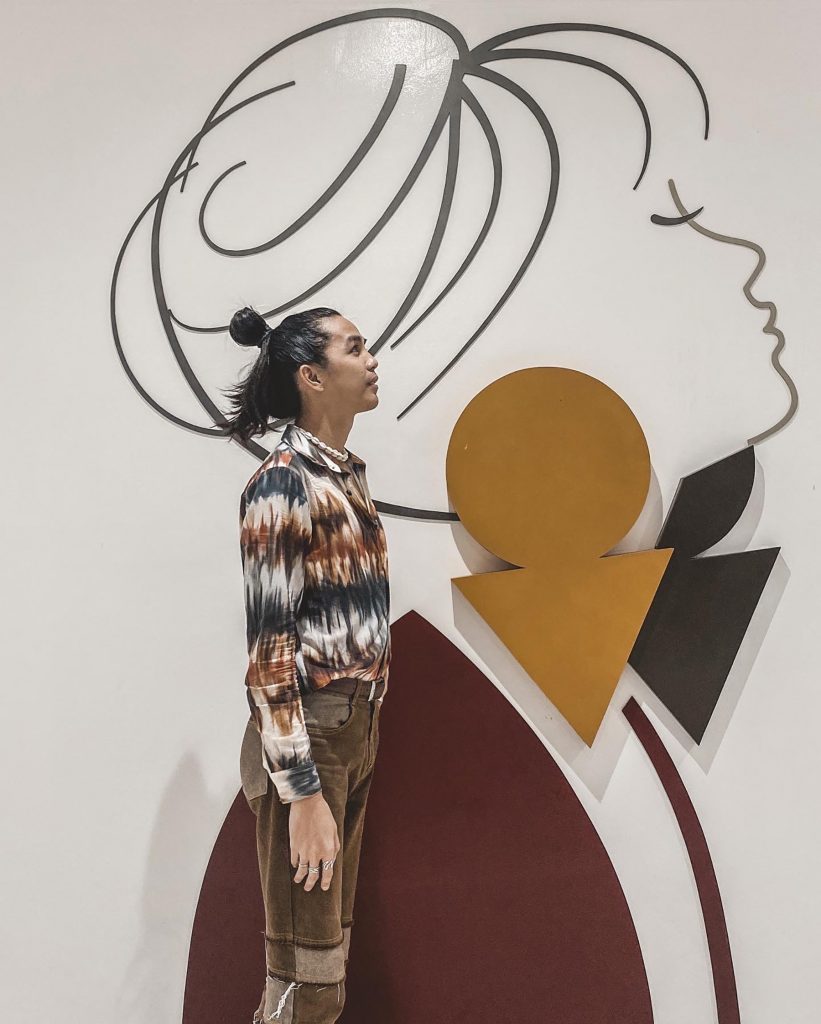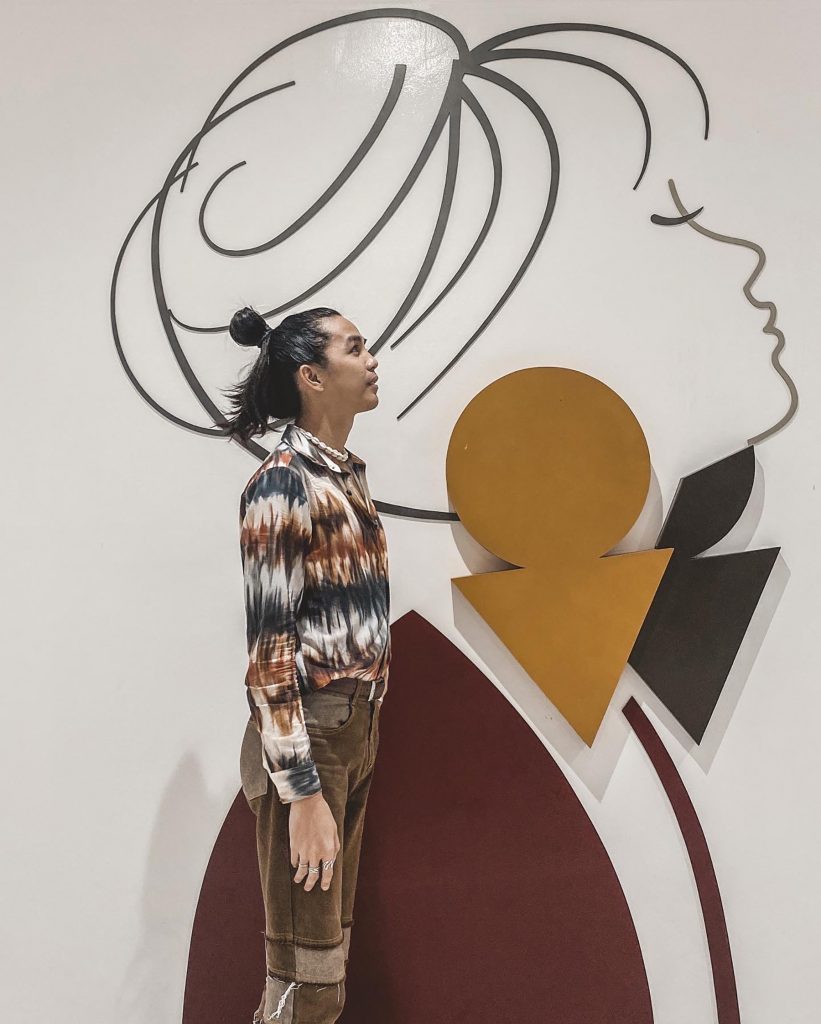 Michael Rey @michaelsomewhere
I had the most relaxed Sinulog experience this year. I did not party and preferred to witness the grand parade instead. I do think that this year's celebration was more colorful and much safer as establishments strictly abided the rules imposed by the Cebu City Government. I was also amazed at how the festival of fashion here in Cebu has evolved throughout the years.
Now, how about you? What are your #PostSinulogThoughts this Prititit 2020? Viva Pit Senyor!