Clinique Introduces New Anti-Blemish Solutions Liquid Makeup
FACE THE FACTS
Throughout the world, millions of people experience facial blemishes. Adopting a proper skin care regimen is key to mitigating the issue, and just as important is using the right makeup, including the correct shade match to ensure a perfected look. As a pioneer in dermatological concerns and a leader in the foundation category, Clinique introduces new Anti-Blemish Solutions Liquid Makeup, a powerful anti-blemish foundation solution designed specifically for Asian skins.
COOL AND COMFORTABLE
Anti-Blemish Solutions Liquid Makeup's secret is in its foundation formula that minimizes excess sebum without depleting skin's moisture. The moderate coverage formula camouflages blemishes, neutralizes visible skin redness and helps to conceal the appearance of pores. Anti-Blemish Solutions Liquid Makeup provides a refreshing cooling sensation upon application that blends easily and gently to not irritate already sensitive skin, while also working to actively treat blemishes. And, even when blemish-prone skin is at its best, continued use of Anti-Blemish Solutions Liquid Makeup maintains moisture balance and controls oil to safeguard against future breakouts. What's left is a skin perfecting, natural-matte finish that lasts all day without sacrificing on comfort. The long-wearing, water-resistant formula is perfect for humid Asian climates.
DERMATOLOGIST RECOMMENDED APPROACH
Anti-Blemish Solutions Liquid Makeup includes the multi-functional Clinique dermatologist-recommended approach by using the following targeted actives in the foundation:
Anti-blemish: Chlorphenesin controls the spread of blemishes across the skin's surface.
Control-oil: Laminaria Saccharina helps minimize excess production of oil.
Non-irritating: Caffeine calms and soothes skin whilst reducing surface redness.
Exfoliate: Salicylic Acid promotes healthy cell turnover to clear away dead surface cells that clog pores.
The lightweight, oil-free texture lasts through both sweat and high humidity to deliver a more polished, natural appearance while anti-bacterial ingredients help control the spread of bacteria.
THE DETAILS
Anti-Blemish Solutions Liquid Makeup is available in five shades to accommodate a wide variety of Asian skin tones: Ivory, Fresh Beige, Cream Beige, Neutral, and True Beige. It is packaged in an ophthalmic-tipped bottle to dispense the exact amount of product needed to achieve perfectly blended coverage.
Allergy Tested. 100% Fragrance Free.
Claudia Bezza-Yeung's Santorini Cruise Collection Seaside Debut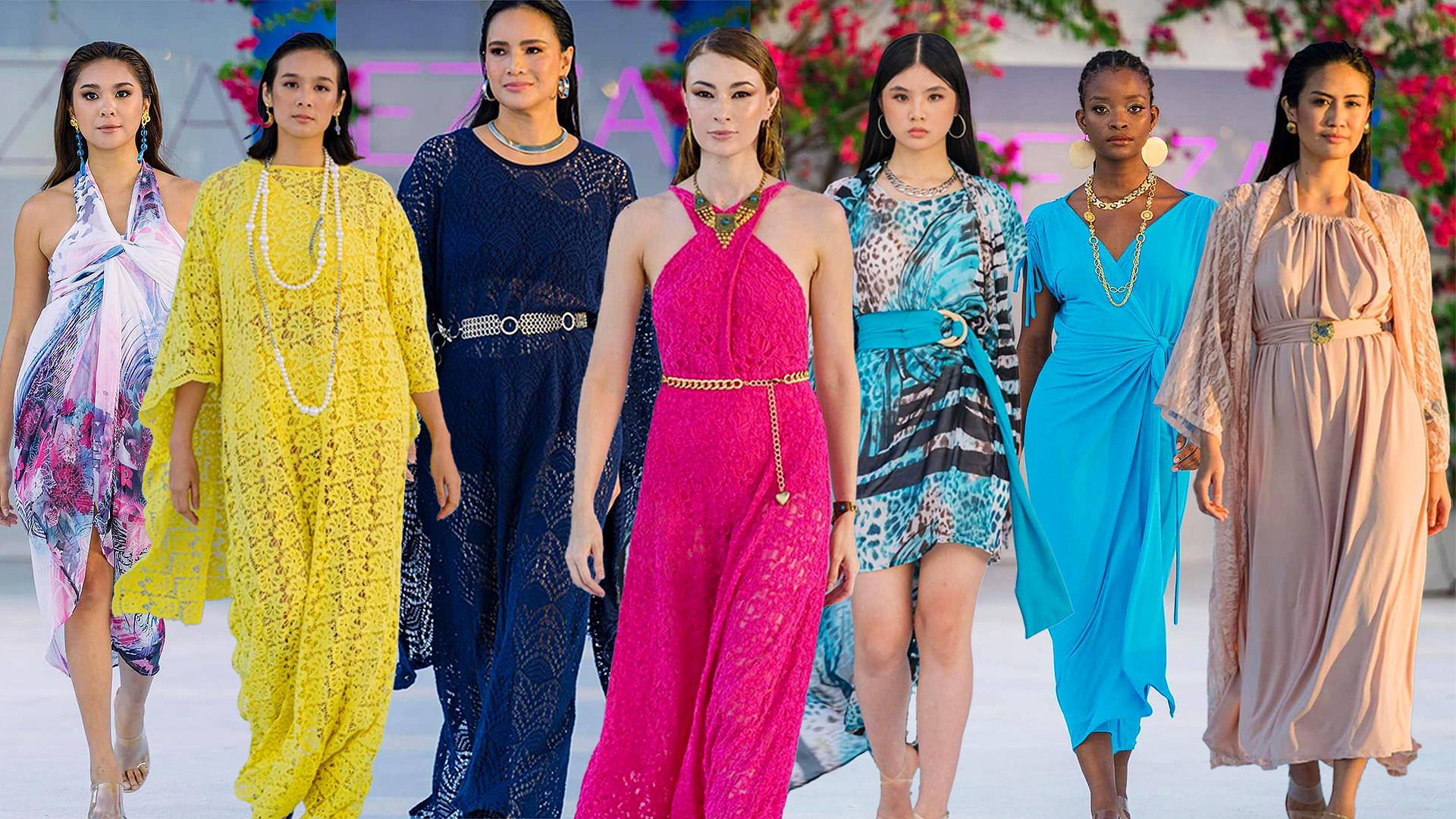 By Kingsley Medalla
The Santorini Cruise Collection launch, Claudia Bezza-Yeung's fifth, held last May in Kandaya Resort in Daanbantayan, was inspired by the Greek island of Santorini. Claudia's designs exude sophistication, and a touch of Mediterranean charm. The collection features flowing maxi dresses in vibrant colors that mirror the azure waters of the Aegean Sea, lightweight fabrics that effortlessly sway with the ocean breeze, and intricate design that adds a touch of opulence to each piece.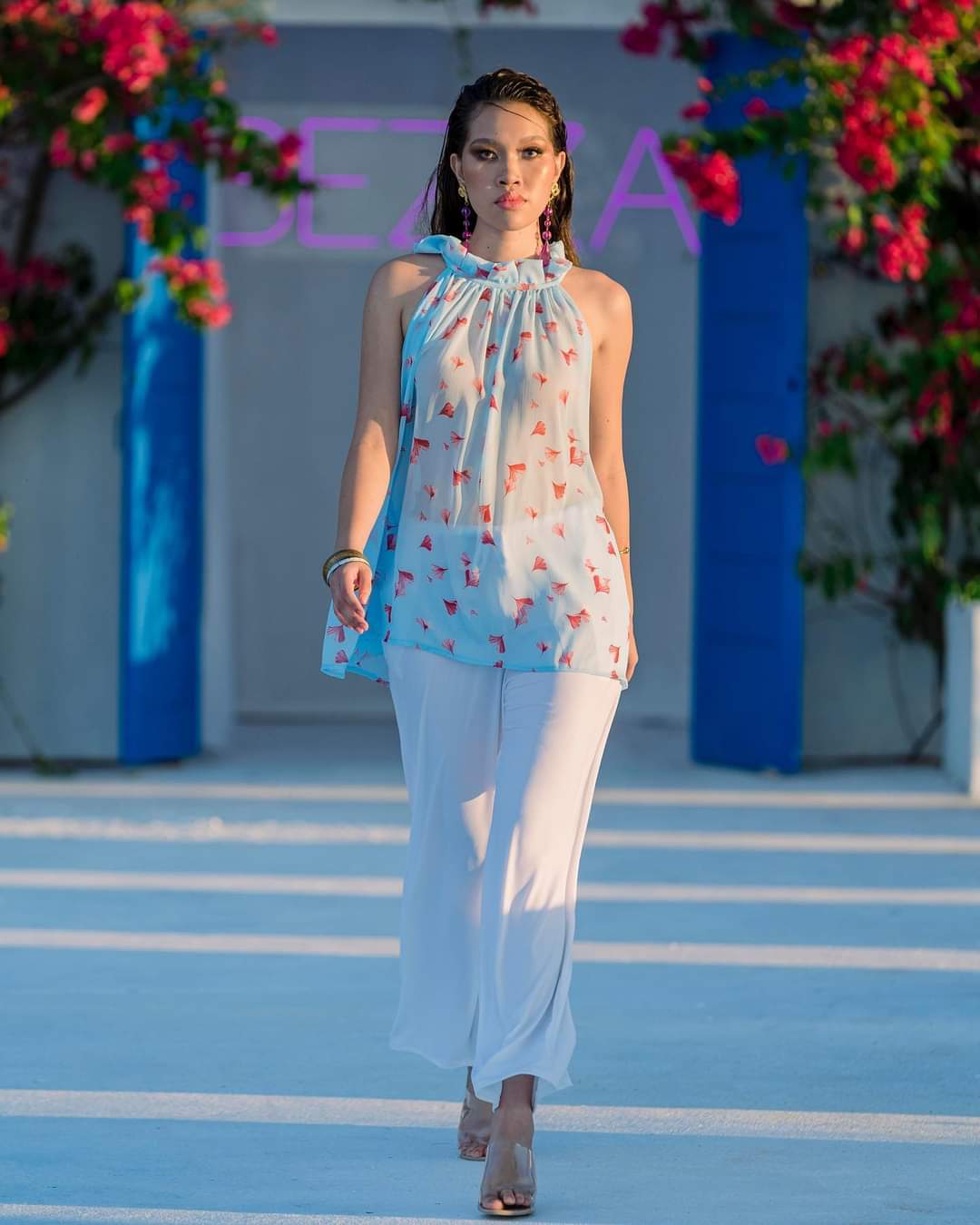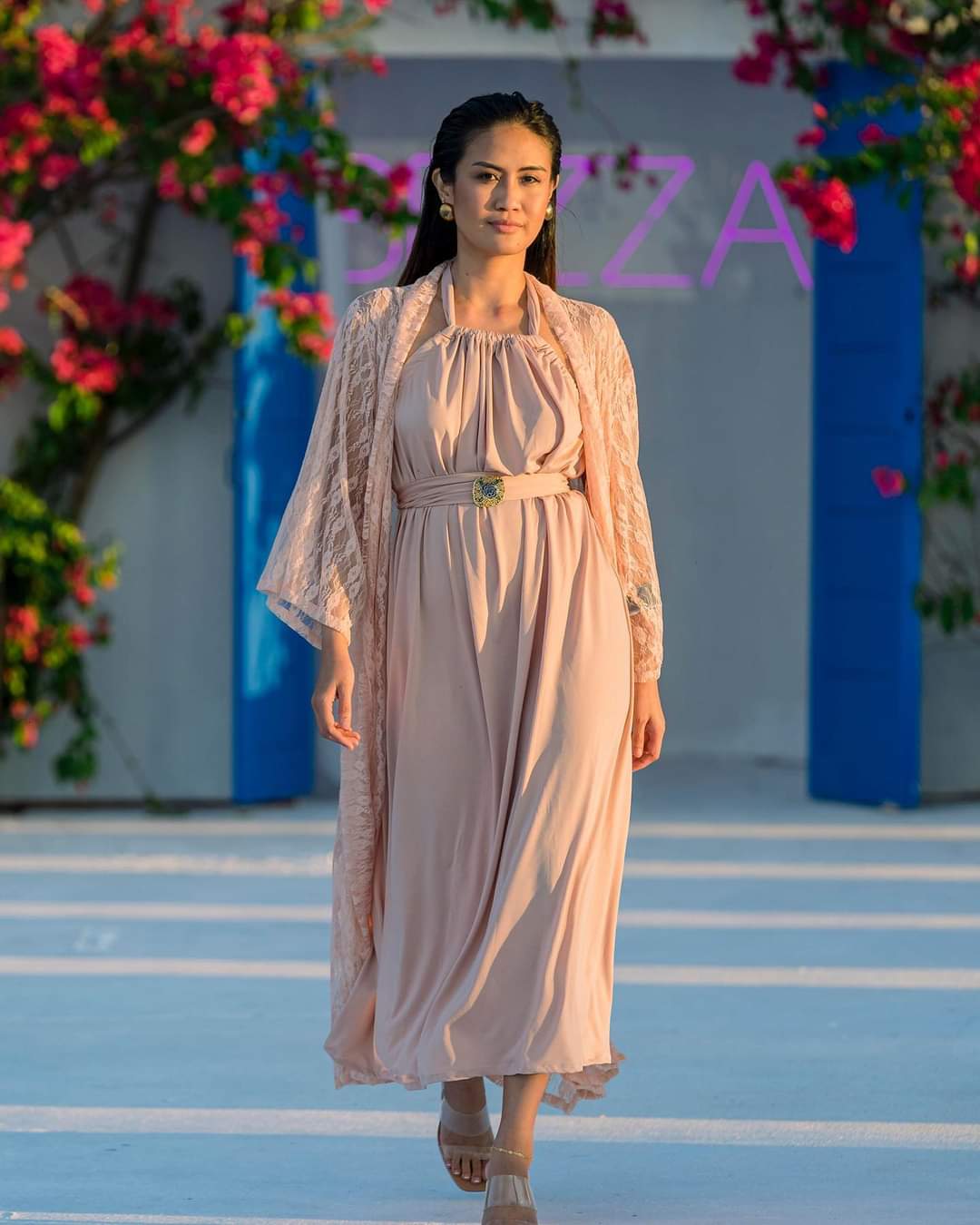 The collection itself is a celebration of summer: mini dresses with headbands and tote bags evoke images of strolls along whitewashed streets. Each piece is carefully crafted to capture the essence of Santorini's charm.
The color palette of soft pastels like pale blues and pinks, are juxtaposed with bold pops of color, like romantic pinks and vibrant yellows. This combination creates a visually striking contrast that adds depth and interest to each look.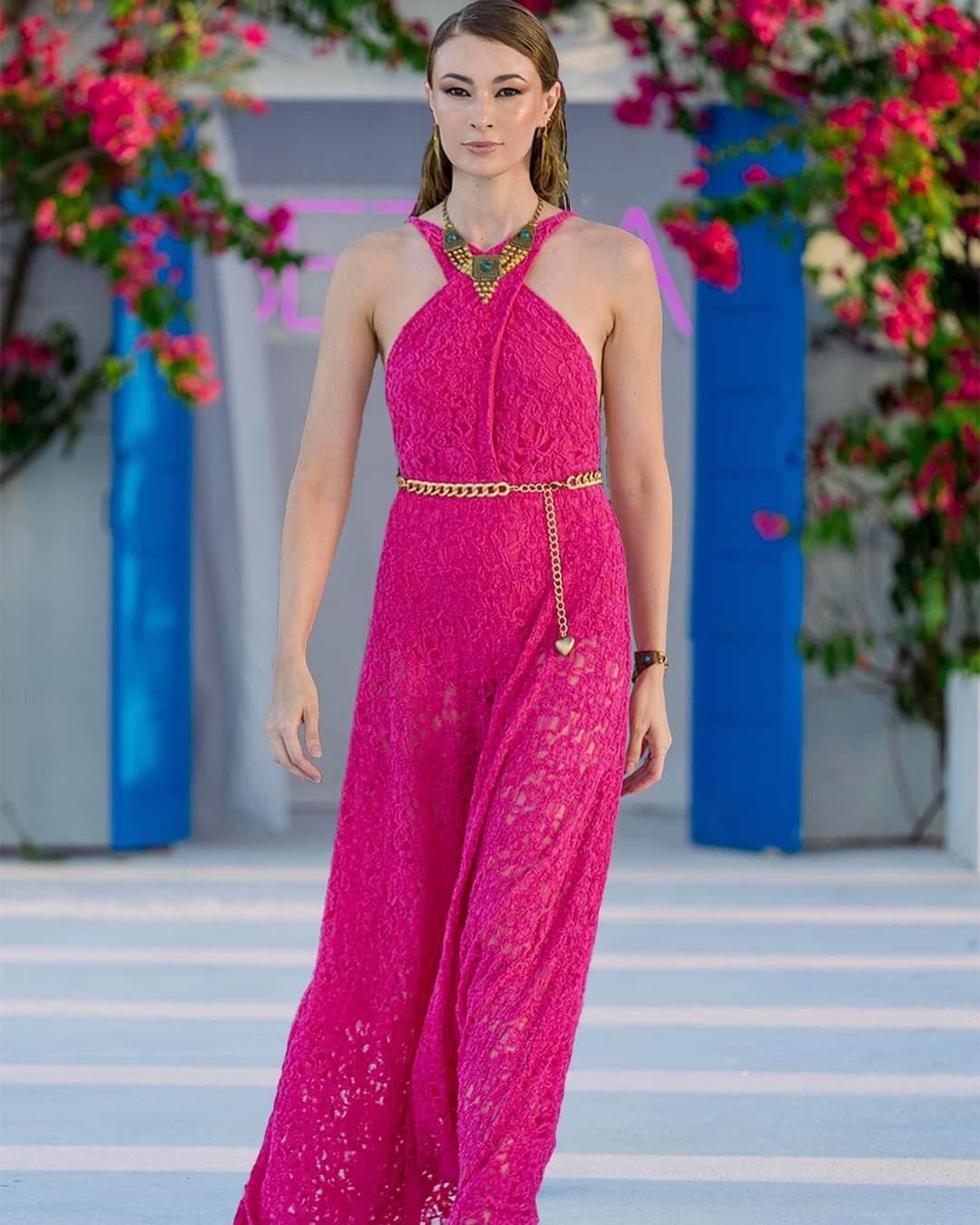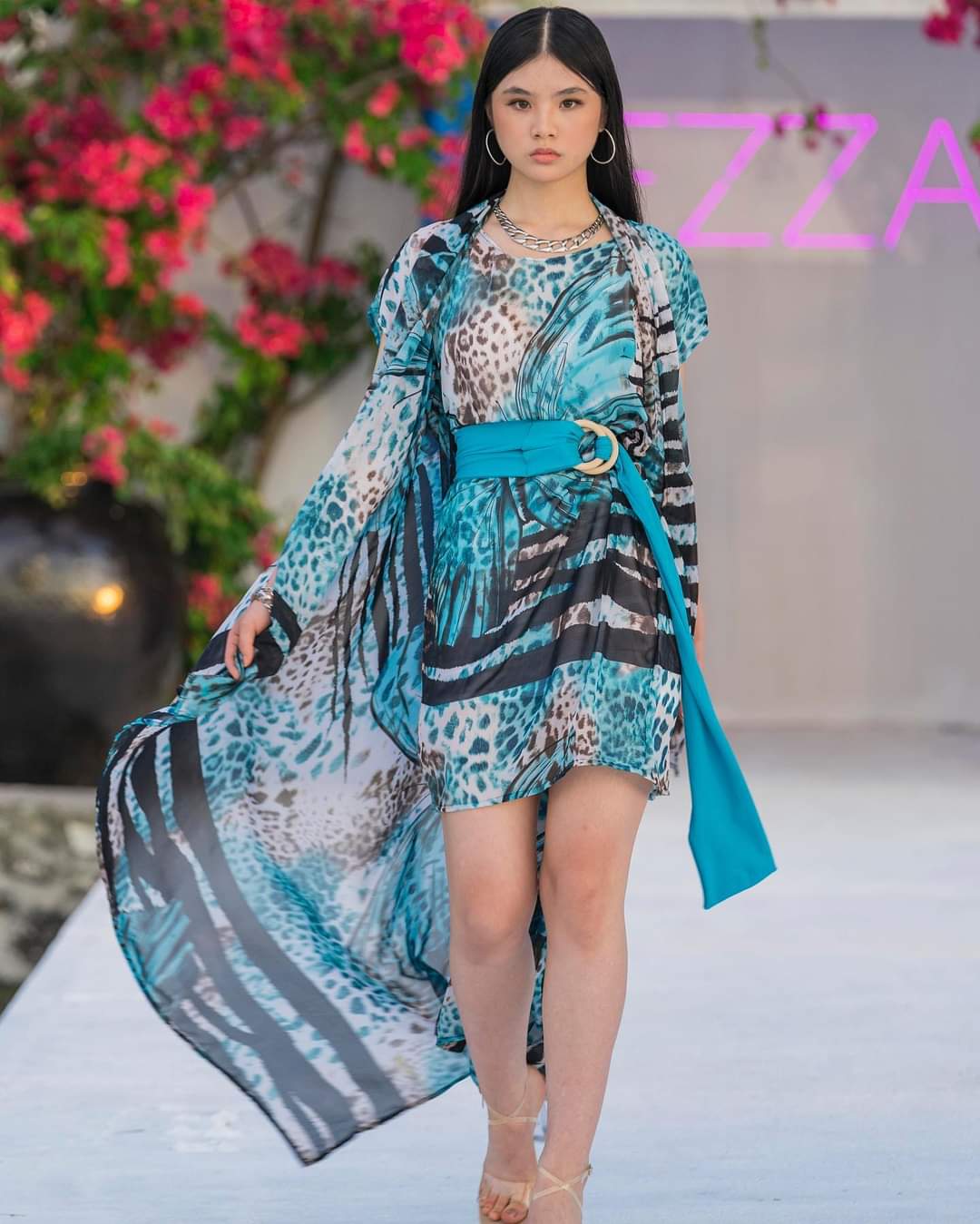 Kandaya Resort, with its breathtaking sunsets and white sand beaches, provides the perfect backdrop for the 55-pieces of beach wear.
"The collection, as with all our pieces, is made from discarded fabric that we source from China and Dubai," shares designer Claudia Bezza Yeung. "The fabrics for this collection were acquired at different times and were kept in storage since the pandemic, and it was only recently that they all came together with this vision: Santorini! "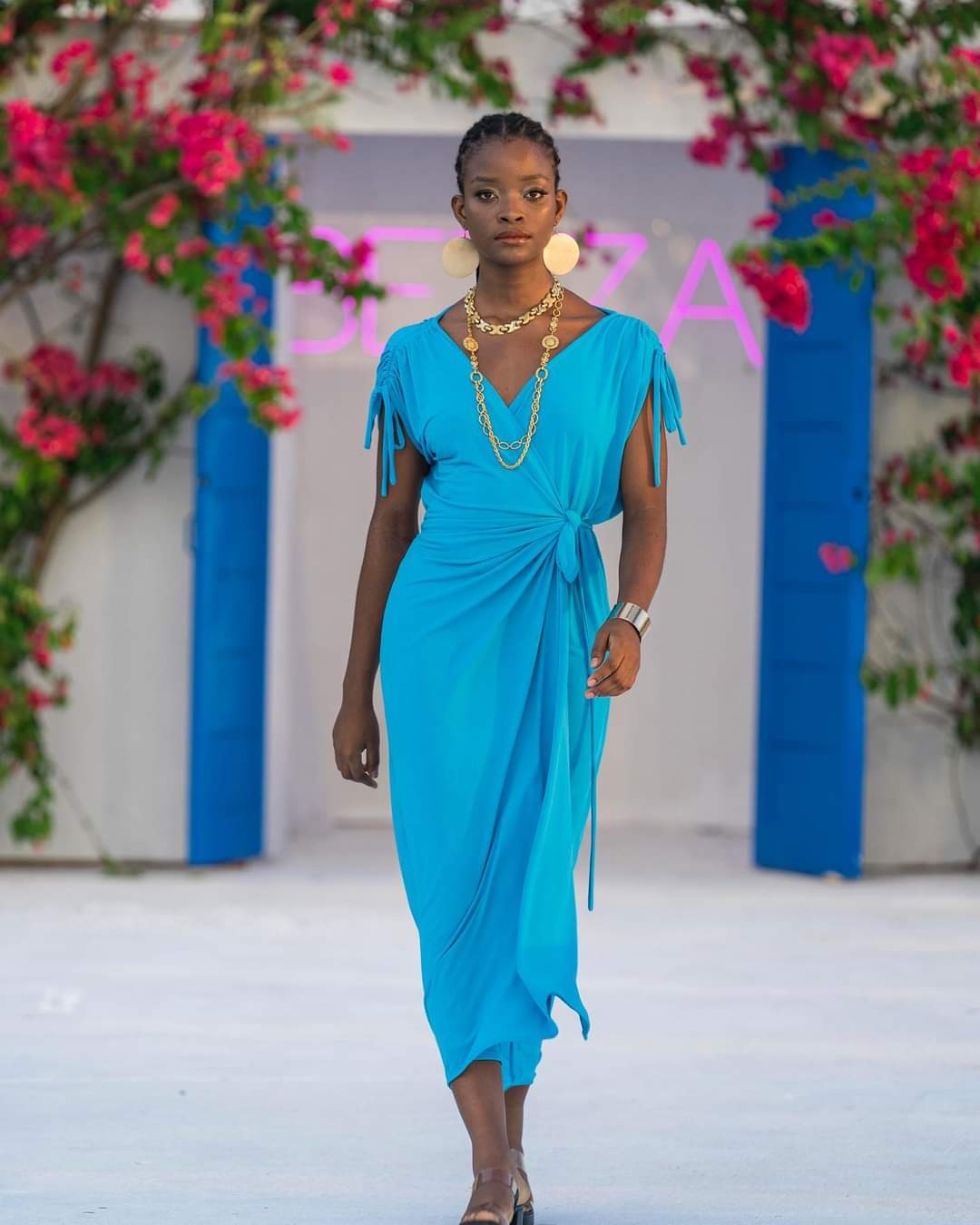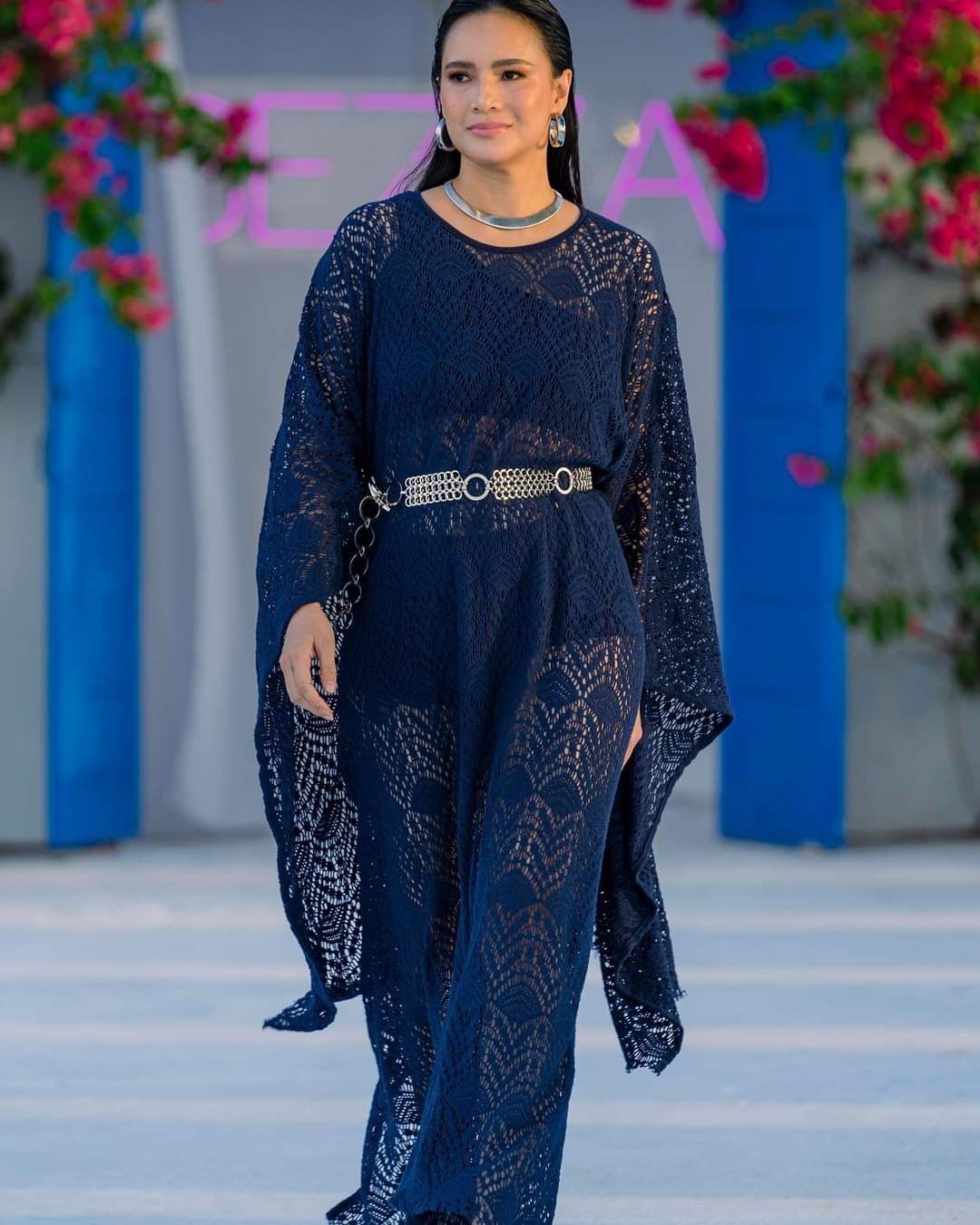 Beyond its aesthetic appeal, this fashion show also serves as an opportunity to showcase Bezza's talent on an international stage. By collaborating with local artisans and incorporating traditional techniques into her designs, this former model-turned-designer pays homage to Santorini's rich cultural heritage.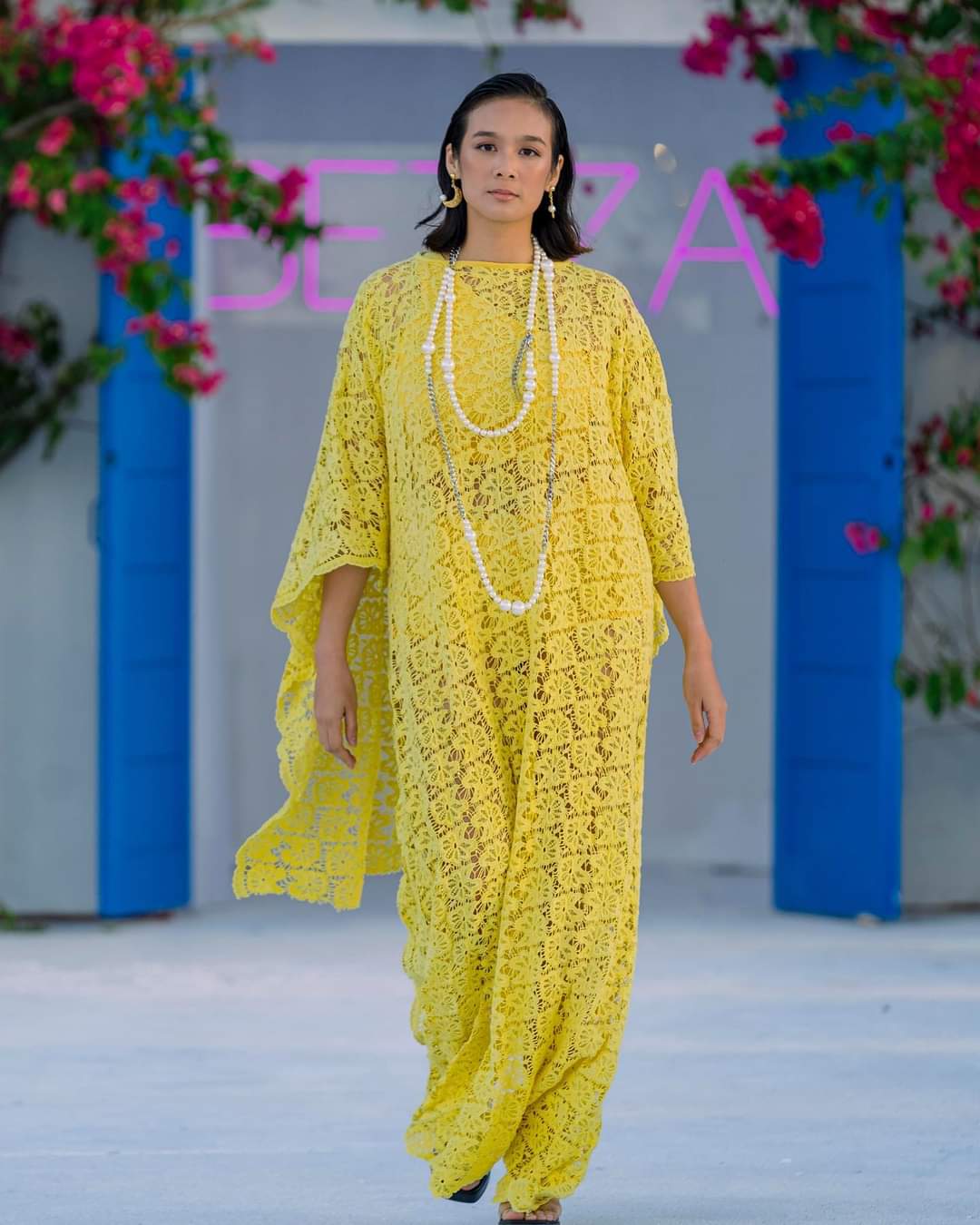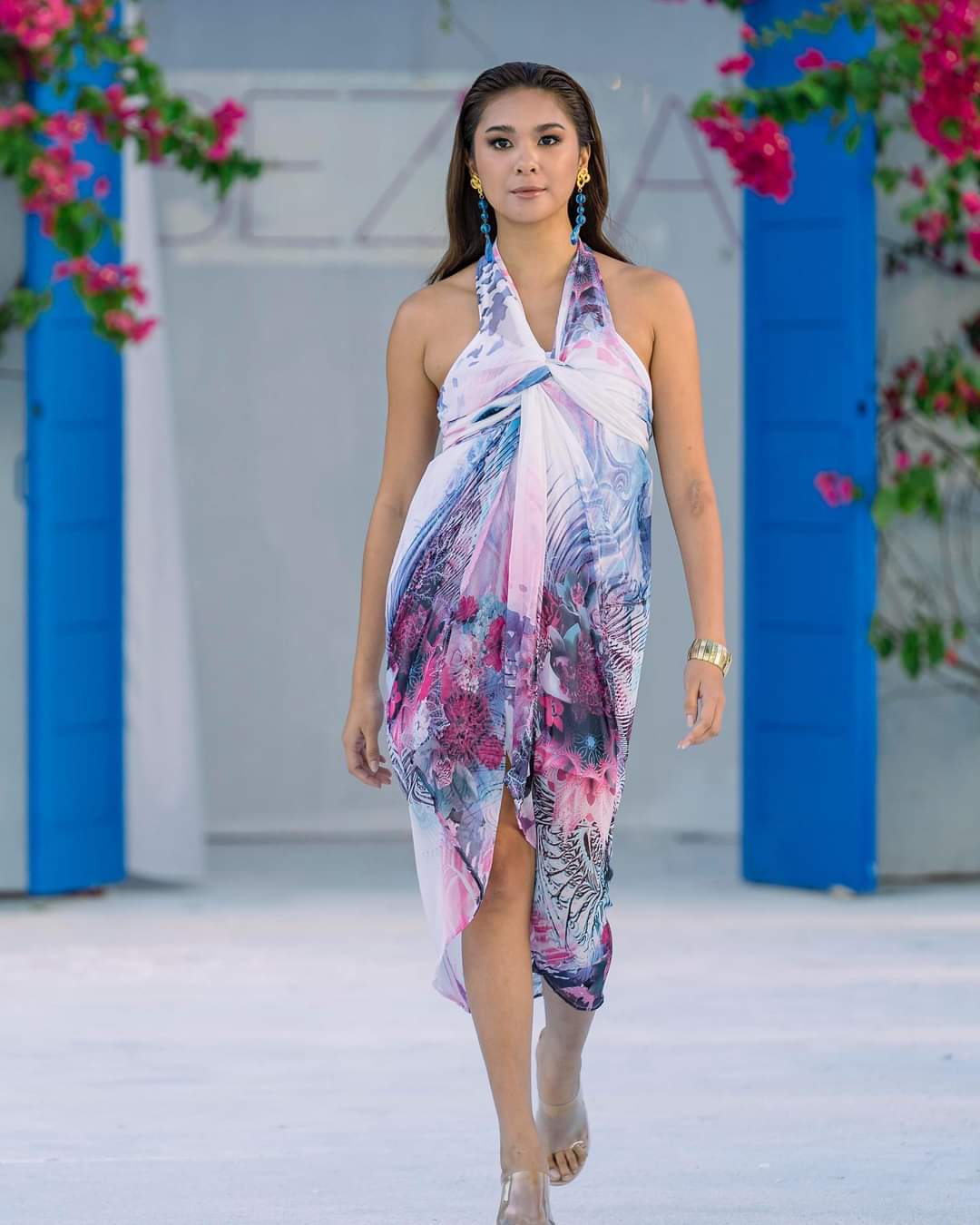 Claudia learned sewing skills from her mother, starting early by dressing up her dolls with fabric scraps. "When I was working and traveling all over the world, I had to decide to carry fewer clothes in my luggage, so I would recycle clothes and customize the ones I already had so they would look different every time." Soon, she began selling her creations to fellow models.
"I do not sketch. I find it better to manipulate fabrics directly on the body," Claudia shares. "I sew and drape directly on my body most of the time, and that's when I get ideas on transforming the dress.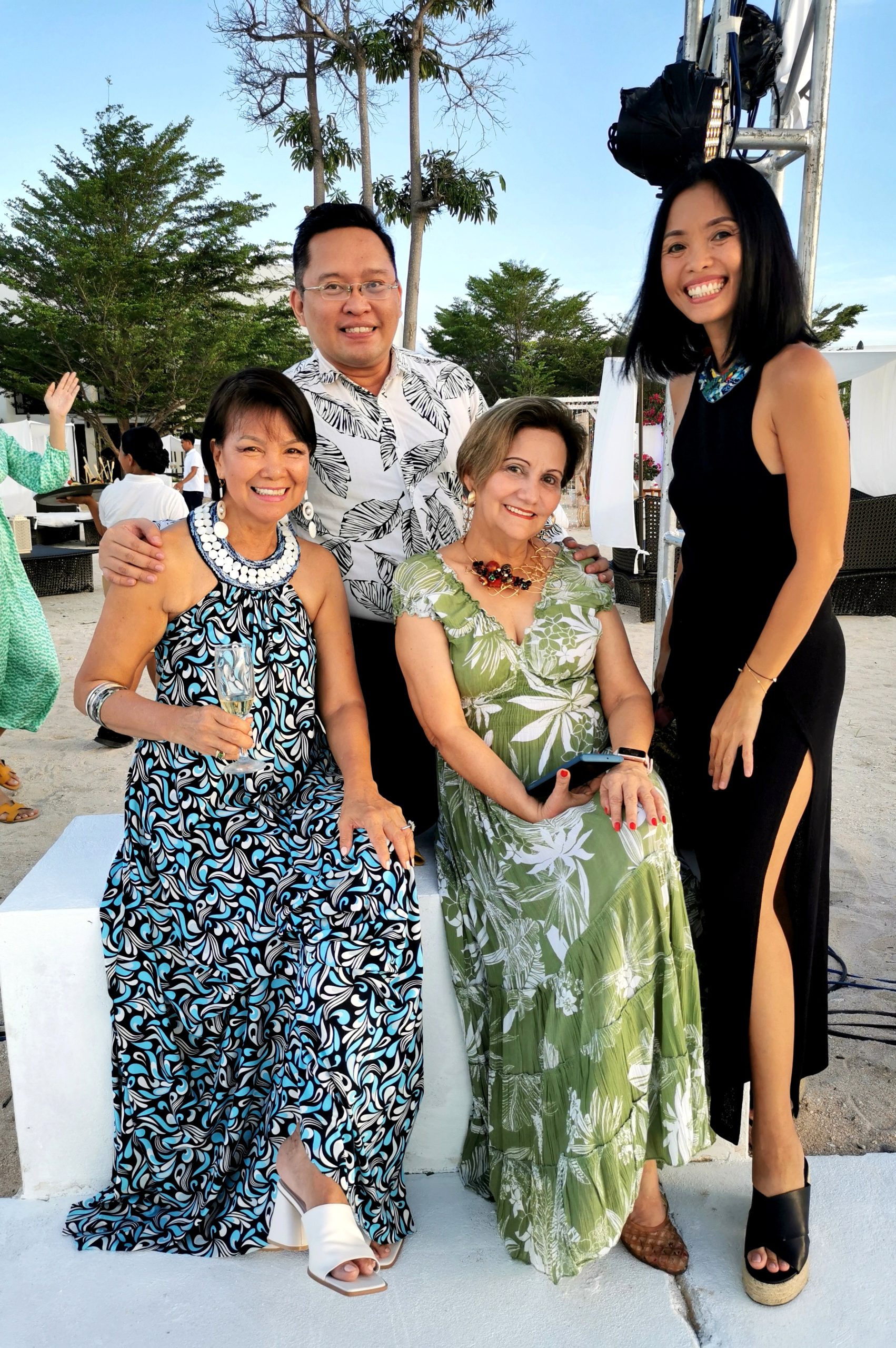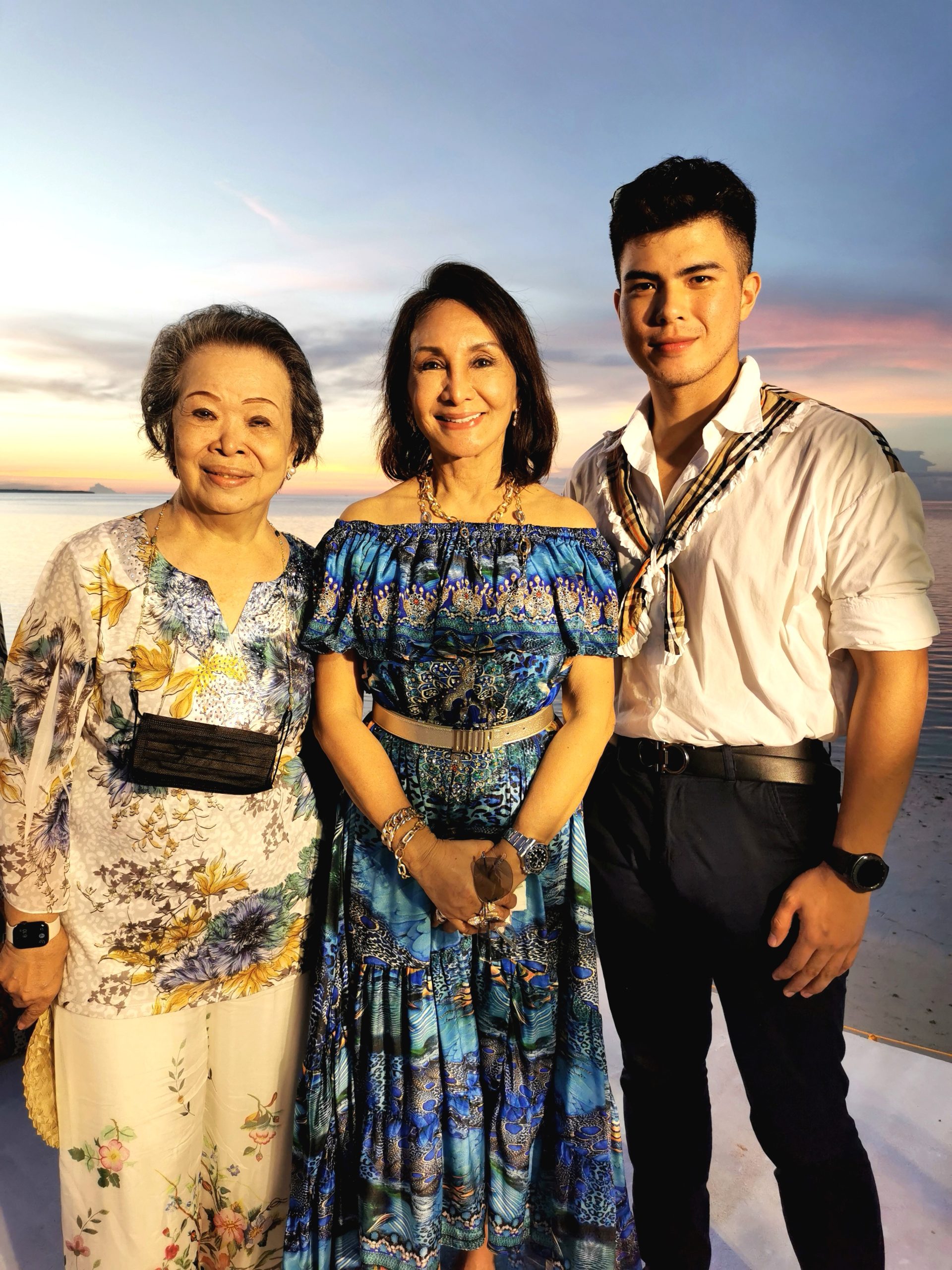 The Santorini Cruise Collection Launch, a Fashion Show on the Beach is not just another runway event but an immersive experience that celebrates both style and culture. Its idyllic setting and stunning designs leave an indelible mark on all fortunate enough to witness it firsthand.
The First Philippine Terno Gala at the Waterfront
On March 10, 2023, important guests and personalities entered the halls of Waterfront Cebu City Hotel & Casino to attend the first Philippine Terno Gala in Cebu brought to you by Cary Santiago.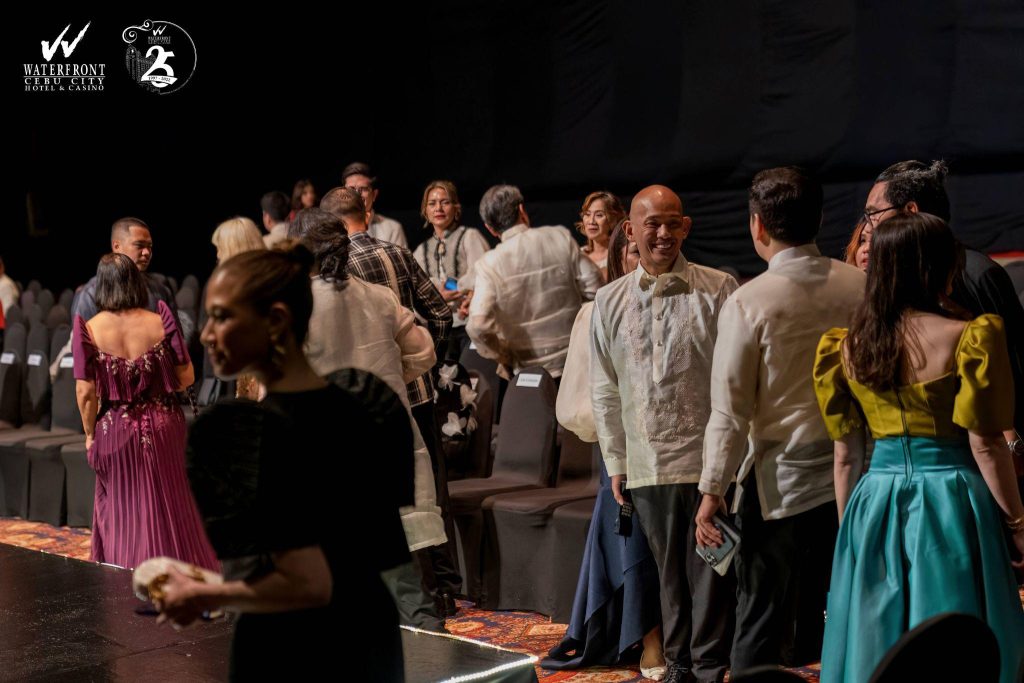 The Philippine Terno Gala's fashion show showcased couture pieces by world class Filipino designers: Rajo Laurel, Mark Bumgarner, Philip Rodriguez, and Cary Santiago.
The event started with Philip Rodriguez' daring designs that left the crowd with the need to see more.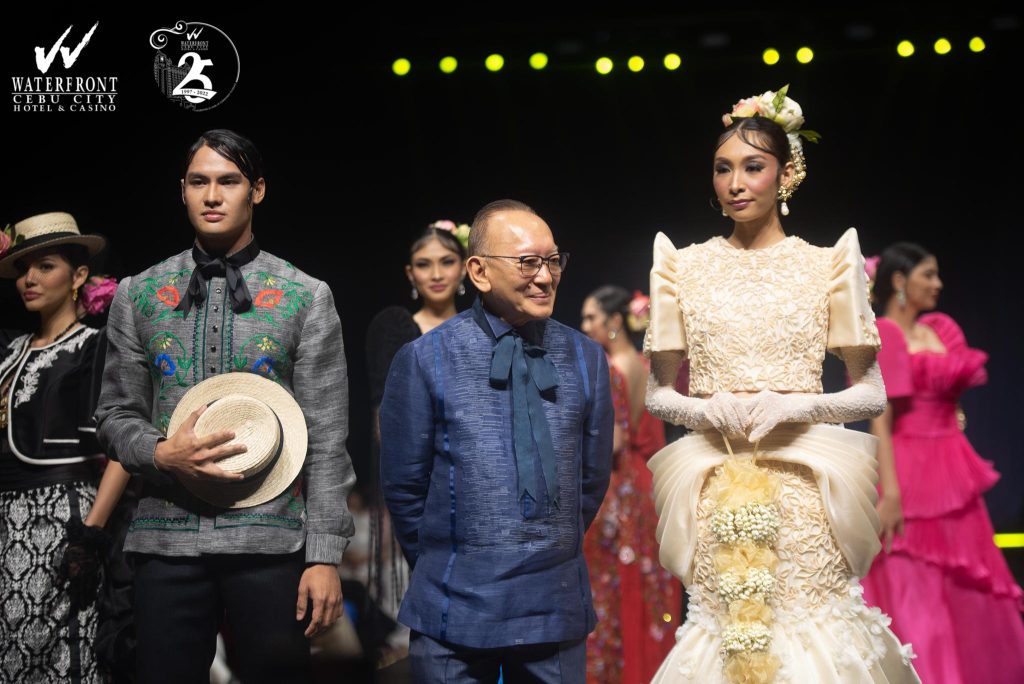 Followed by Rajo Laurel's contemporary pieces, keeping the ongoing gasps and cheers by the crowd alive to fill the ballroom's ambiance.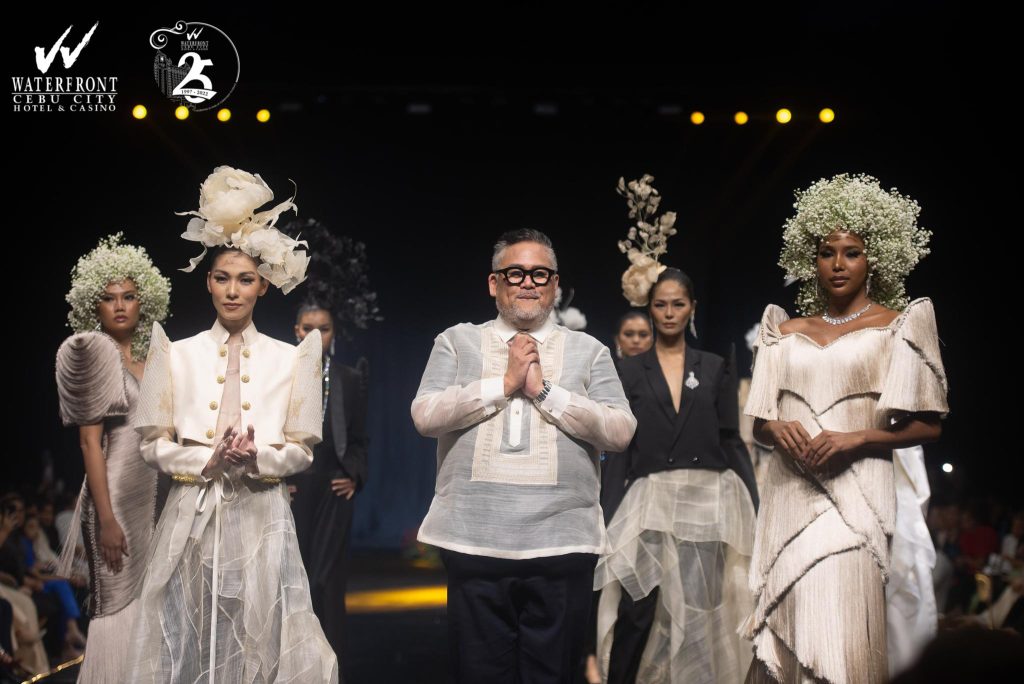 Next to grace the crowd is Mark Bumgarner's elegant designs had everyone raising their cameras to capture the admirable pieces.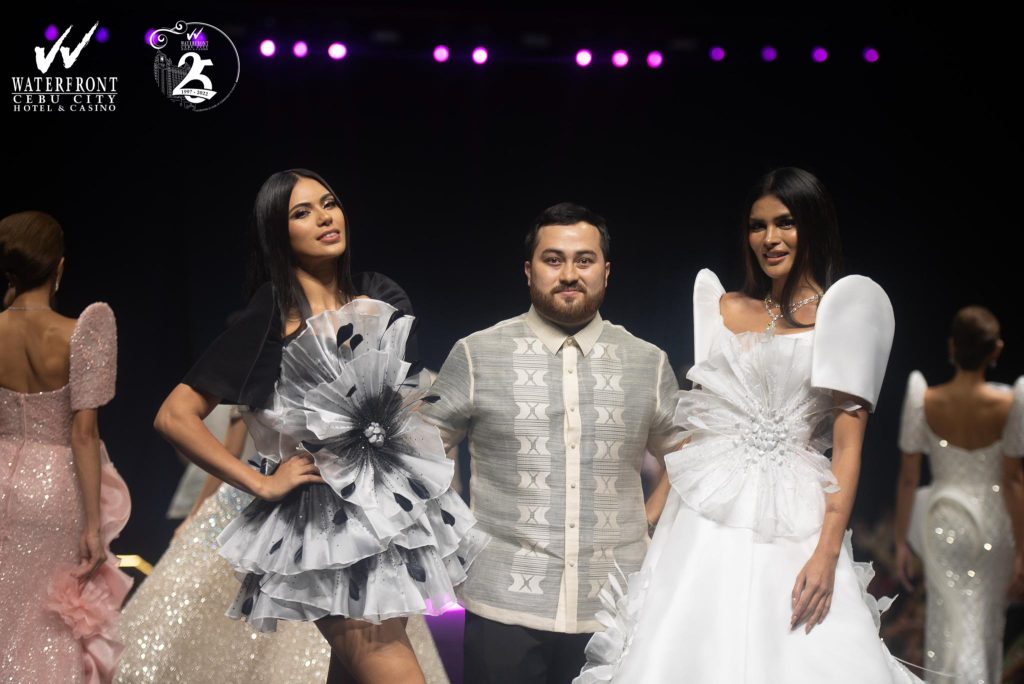 To end the fashion show, Cary Santiago left a statement as the runway welcomed stunning designs leaving the crowd in awe.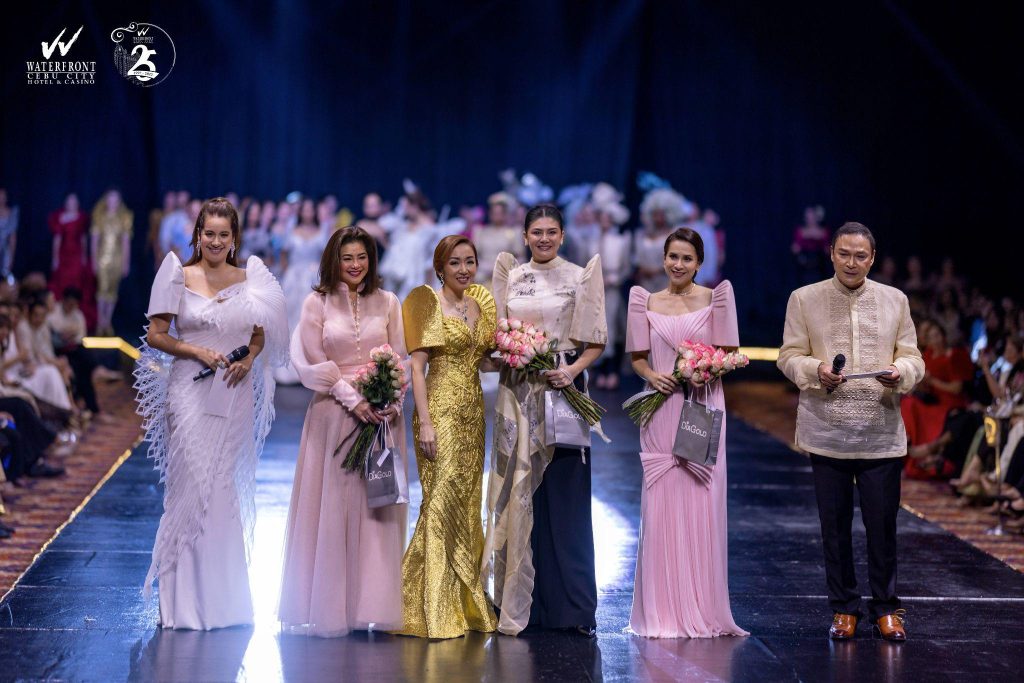 As a surprise to the guests, special rewards were given to the crowd stoppers of the night with special thanks to Dia Gold and Jun Villanel.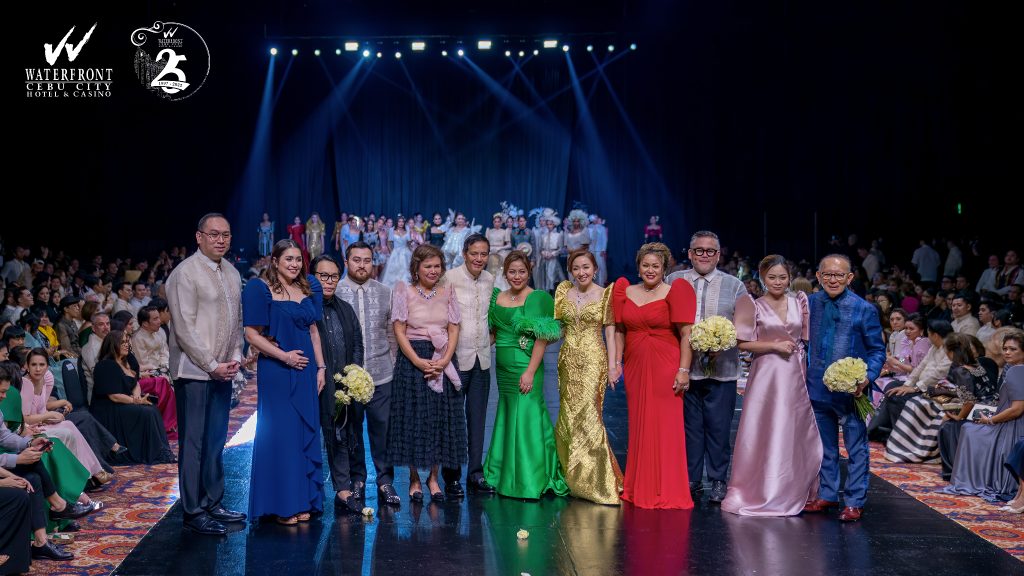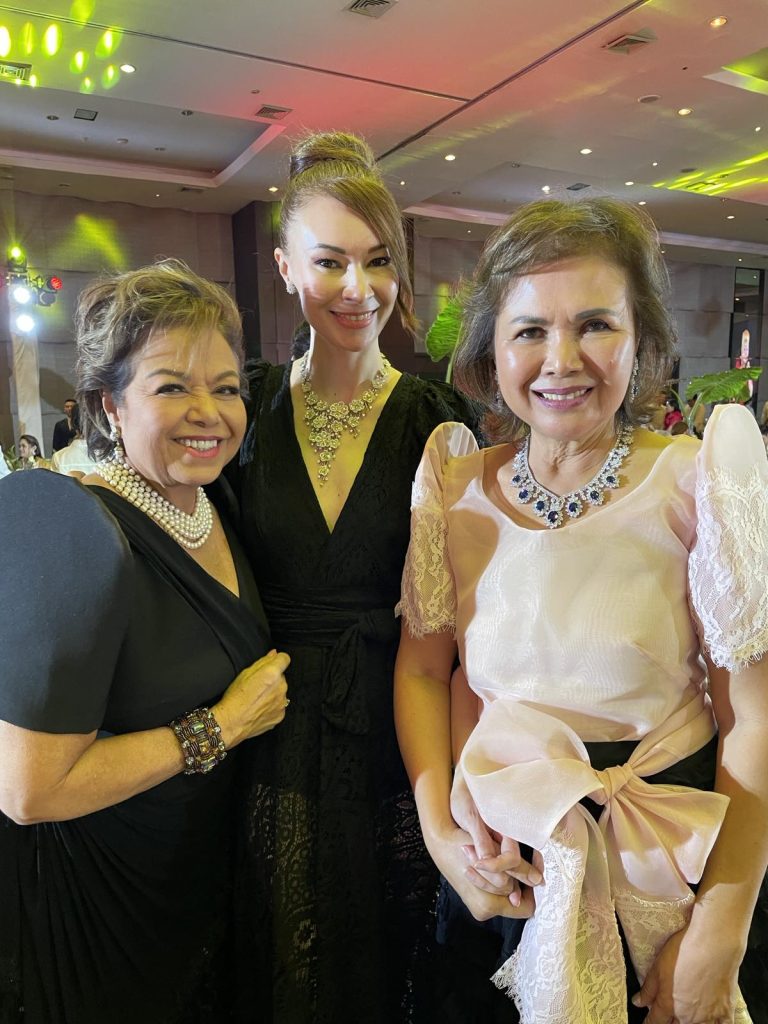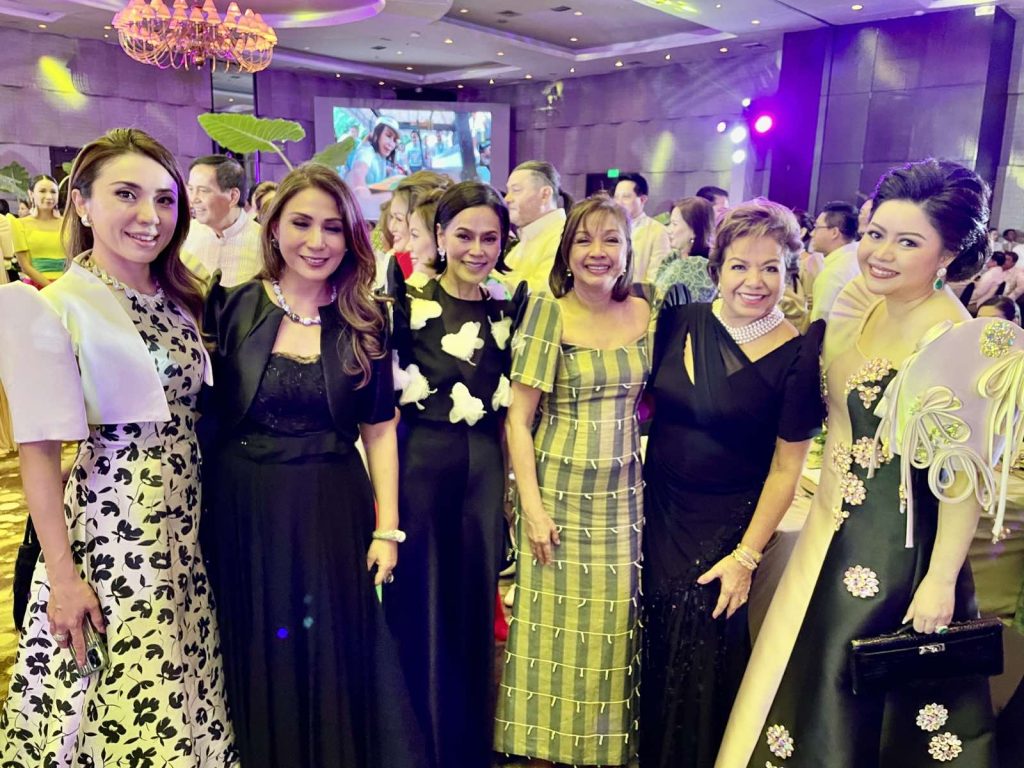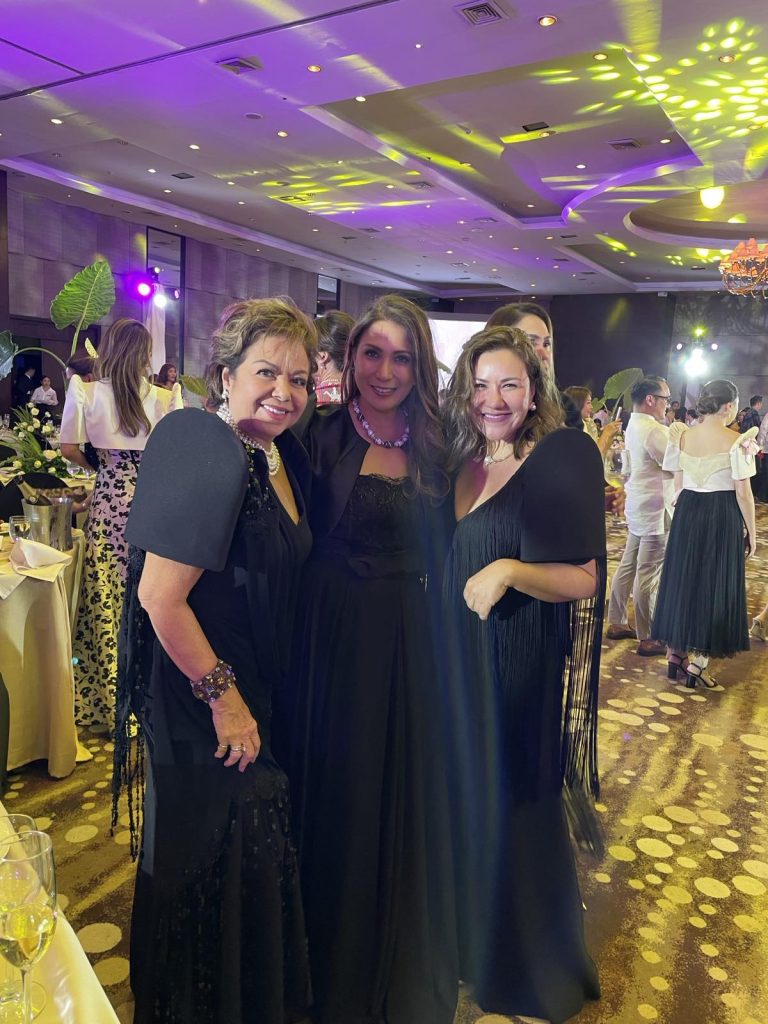 Waterfront Cebu City Hotel & Casino proved once more that they are the premier venue choice for grand events. Waterfront Cebu City Hotel & Casino will see you all in their upcoming events as a part of their year-long celebration of its 25th anniversary.
CEBU KALEIDO: A Night of Fashion and Celebration at Crimson Mactan Resort and Spa
Miranda Konstatinidou's beautiful beach wear and jewellery worn by her guests at an intimate beach party at Crimson Resort in Mactan. Konplott is Miranda's luxury fashion accessory brand sold in Europe, worn by fashion icons and celebrities (no, it's not sold locally) while her exclusive beach wear in silk are fabric designed by her, are also sold in high end resorts around the world. Meanwhile, Crimson Resort in Mactan will officially close temporarily for a makeover as most of their beachfront villas were damaged heavily by last December.s super typhoon Odette. Here's to a great reopening of Crimson in a few months. (photography by Steffen Billhardt)