Surigao Sur is Your Next Favorite Travel Destination
Surigao Sur is a province that's not often mentioned in the list of popular Philippine tourist destinations, but editor Shari Quimbo finds out why it should be.
The mesmerizing video clips of Laswitan have been making the rounds in social media in the last few months. You know what I'm talking about—it's these thunderous waves of water crashing against the craggy rocks filling up tidal pools with foamy seawater and soaking the tourists bathing in it. It's a powerful epitome for the forces of nature, if you ask me.
It's incredible to think that this magnificent scene was happening right in our backyard, and even more incredible to realize that I (and probably a good chunk of the local population) didn't really know much about Surigao Sur. I was familiar with its northern namesake, of course — discovering Siargao two years ago had made it my new favorite local destination. But even the Enchanted River, arguably the province's most famous landmark, is more associate with Surigao del Norte, a funny fact considering Surigao City was more than a five-hour drive away.
We live in an archipelago of 7,107 islands, so yes, it's inevitable that some destinations don't enter the common tourism spectrum of Boracay, Palawan, Bohol or even Cebu. But it bugged me that I had previously never heard much about this province that was just a short plane ride away from my hometown, and a quick Google search revealed that it had much to offer.
Off the bat, though, I realized that Surigao Sur was a place that you need to visit with a sense of adventure. Here, the tourism industry is just stretching its legs — flights to the capital city of Tandag were only three times a week, there isn't much choice for accommodations, and moving from place to place involved drives that could be as quick as 30 minutes or as long as four hours (something that the oft-motion sick me didn't much appreciate).
It didn't come easy, to be sure. A lot of the places we'd visited in Surigao Sur presented naturally beautiful sights, but also a challenge that we had to surpass to really get there.
Tinuy-an Falls, for example, had gotten its name from the Bisaya word tuyo meaning with an intention — the only reason you'd be on the road to Tinuy-an is that you were on your way there. The rough road went up and down hills, before finally dipping into a valley where, even from the parking lot, you could hear the cacophany of falling water.
We were lucky enough to have been visiting in the middle of an incredibly rainy week, which meant the river was practically overflowing. The current was so strong that the volunteers at the site had to remove the wooden bridge that connected the entrance to the other side of the river—but because the overgrown playgrounds and picnic benches over there were more picturesque, we agreed to crossing. A wooden canoe looked like it would topple over quickly, so instead we go through the knee-deep water and the most forceful current ever.
A person slipping on the wet stones and one lost action cam later, we found ourselves on the other side, enjoying the refreshing mist created by the crashing water and the mostly untouched trees surrounding us.
This sort of delayed gratification was something that Surigao Sur had in spades. An early morning call time for island hopping in the Britania Group of Islands promised us a beautiful view of the sunrise over the open ocean, but being on the edge of the Philippine Sea made it feel like the waves would throw us overboard any minute. Even trying to dock was a challenge — the boat bobbed up and down against the sloping terrain of our first stop Hagonoy Island, and we eventually had to just leap down onto the sand.
Not that we were planning on complaining. The sun was slowly rising into the cloudy sky, casting the island's three coconut trees into a dramatic light. After all the necessary photo ops, we retreated to Hiyor-Hiyoran Island for breakfast on seafood that had been caught just hours before.
The sea plays a very big role in Surigao Sur's tourist offerings. In Lanuza, the beach scene is one of action — locals are constantly paddling out to meet the waves, learning to ride them at an early age. The vibe was a lot more laidback than that of Siargao, although a lot of foreigners are now frequenting the spot. In fact, the town is now host to the different international competitions, and the local Surf Camp offers packages that allow you to spend weeks at a time mastering the sport.
Although I had originally wanted to surf, it wasn't exactly the best season to ride the waves — you had to ride a good distance out to get good swells, and I was much too content settling into the cottage on stilts we had rented out, listening to music and digging into the bag of cooked shellfish I'd bought at the local market. The afternoon was spent watching the more skilled surfers cruise the choppy seas — Debbie, our unofficial guide for the few days we were there, was the amazing surfer I hope to be one day.
A spot that I had tried to lower expectations for was the Enchanted River — it had garnered massive popularity for its beautifully colored, crystal-clear waters, and for the mystery of its seemingly bottomless caverns. I was honestly a little worried that the actual place wouldn't live up to the hype.
Thankfully, I was wrong. We were lucky enough to have visited when swimming wasn't allowed (and I'd recently read that swimming in the mouth of the river is now permanently prohibited), so there were no crowds to distract from the scenery. It looked like someone had turned the saturation up in the area, the lush greenery of the canyon framing the vivid blue hues that got darker as the water got deeper.
It's unsurprising that people attach supernatural meaning to the place — even the fish were peculiar, traveling alone or in pairs while peering up at you intently from beneath the surface. No wonder they decided to call it enchanted.
Quite fittingly, our last stop for the trip was Laswitan, the very spot that had gotten me interested in Surigao Sur in the first place. Much like a lot of the places we visited, getting there took some time — from the highway, you had to take a narrow dirt road that snakes through farms and wooded areas before leading to a clearing that dropped into the water. From there, a steep staircase led to sea level, where helpful volunteers told us to sit in a cottage and wait.The waves hadn't been as strong lately, they said, so maybe we'll get luckier as the afternoon got later.
And wait, we did. February was the tail end of the stronger squalls and cold fronts, so the waves we saw only produced a light spray as it crashed onto the rock formations.
It's interesting to note the sheer number of people who were there — social media had truly done its job. We're told that people from other provinces drive for as much as five hours just to see the sight they'd seen online for themselves.
As the day got later, we had begun to resign ourselves to the fact that we might not be able to see a wave big enough to cause a massive splash. We were just talking about packing up when the sound of a steadily growing roar was building up from beyond the rocks, and a gust of water slammed into it, bringing an enormous gush into the tidal pools. Pretty soon, they come in regular intervals, making me think that somewhere, Mother Nature was thanking me for deciding to come.
Photography by Arnauld and Chester Baldicantos
Find Your Summer Spirit in Shangri-La Mactan, Cebu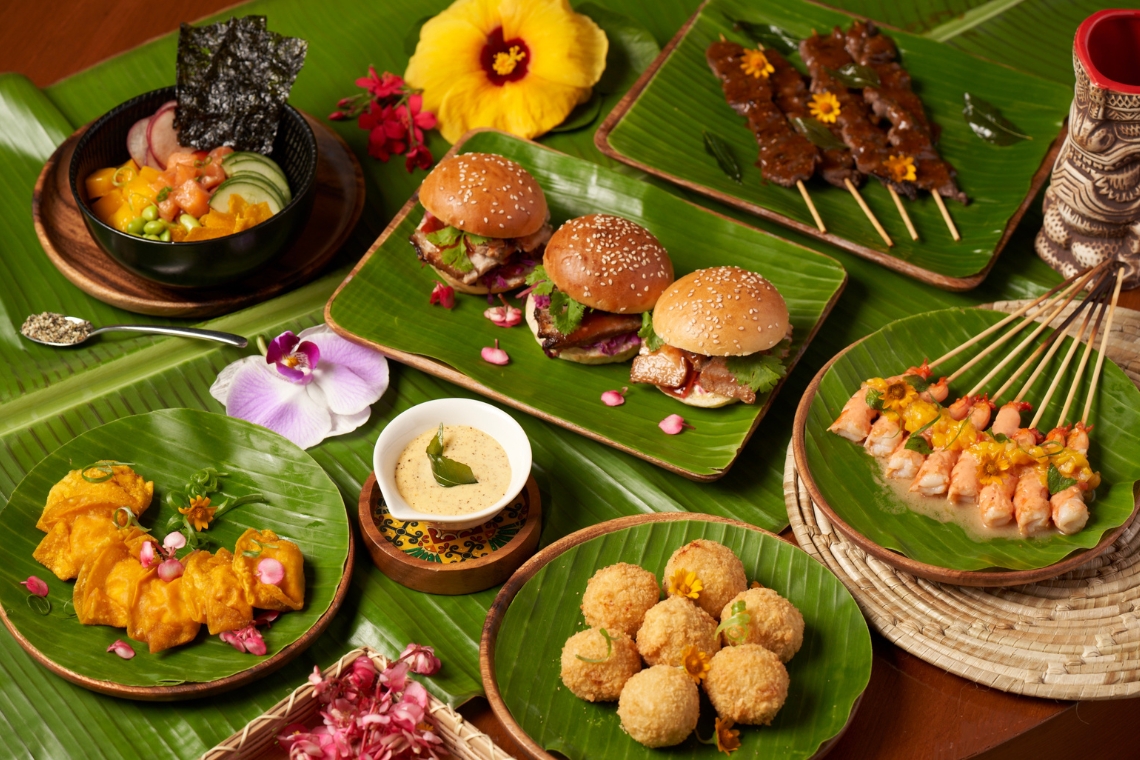 Breathe in the tropical atmosphere, as you find summer joys through sight, sound and taste at Shangri-La Mactan, Cebu. Poolside fun during the day, spent serenely and luxuriantly—a refreshment in hand. While the evenings are for outdoor family movie nights, with the ocean waves rippling in the background.
Summer is all of that, and more! Plan an extraordinary weekend with an array of exciting activities that await your arrival. Discover your #ShangriLaSummerSpirit from 15 July to 30 August.
Epicurean Delights by the Pool
Keep yourself fueled up as you splish and splash with the whole crew. Take a quick break from all that summer jazz with Mediterranean and Polynesian-inspired bites exquisitely crafted for your palate. From rice balls and pastas, ice creams to sliders—indulge in tastes and aromas that transport you to a world of endless, golden summers.
A Whimsical Touch
Make it a colourful summer for the kids! Let them explore their own version of paradise with whimsical floaties, sure to keep them happily afloat. Your little ones can now freely kick and play in the water with fun and fascinating, animal-shaped inflatables.
Pleasant Sundowner Tunes
Bid the sun adieu and embrace the sunset hues with live acoustics at the Main Pool from 4pm to 6:30pm.
A Toast to an Endless Summer!
Unwind and savour the tropical vibe as our expert mixologists craft refreshing Tiki cocktails and serve chilled bottles of exquisite champagne by the pool! With a backdrop of swaying palm trees and stunning ocean views, sip on delightful beverages and toast to unforgettable summer moments in paradise.
Family Outdoor Movie Night
Gather your nearest and dearest for an enchanting evening as we set up a large outdoor screen by the pool under the starry night sky. Cozy up as you enjoy a family-friendly movie that will delight both those who are young and young-at-heart at Treasure Island from 7pm to 9pm.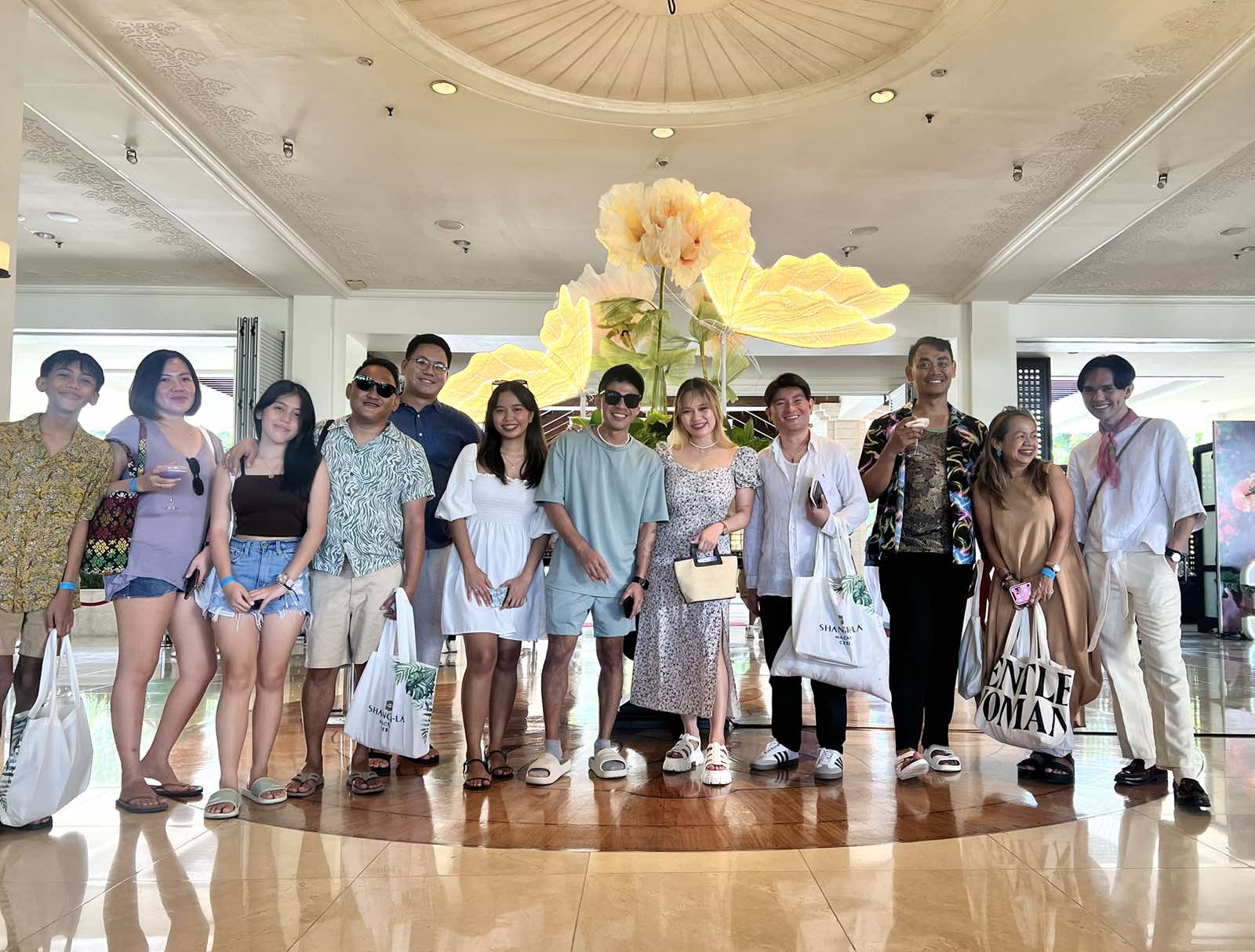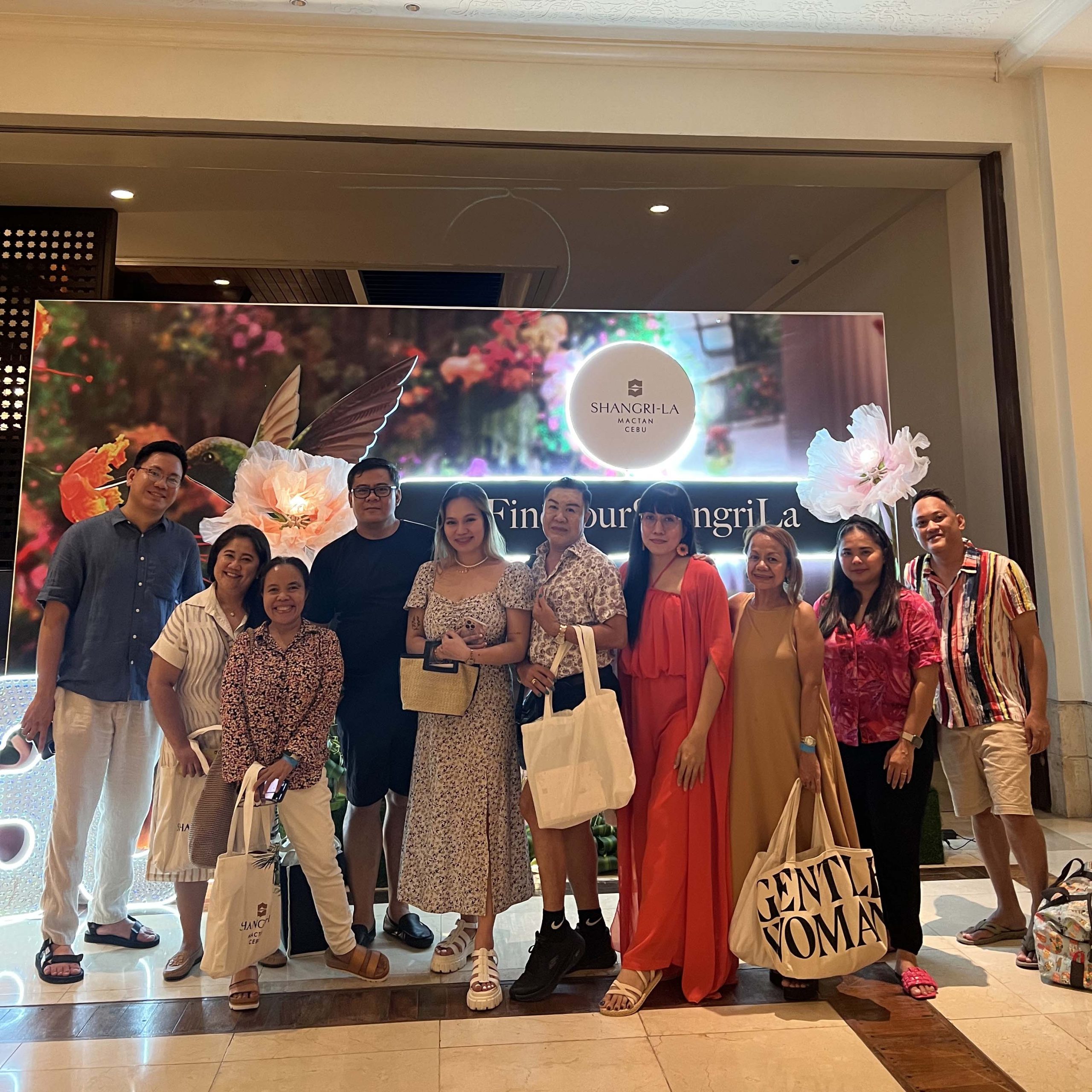 Surrounded by lush greens, let the experience bring you to a world of joy and laughter, creating cherished memories for you and the family. For more information on Shangri-La Mactan, Cebu, you may contact (032) 2310288. You may also follow them on Facebook and Instagram or visit https://www.shangri-la.com/cebu/mactanresort/ #FindYourSummerSpirit #FindYourShangriLa
LONDON IN FULL BLOOM: An Exclusive Look at the recent Chelsea Flower Show
The Chelsea Flower Show in London, one of the most prestigious horticultural events in the world, returned in full glory in May 2023, captivating visitors with its stunning displays and landscape designs. Held annually on the grounds of the Royal Hospital Chelsea in London, this year's show proved to be a true feast for the senses, showcasing an array of breathtaking gardens, vibrant floral arrangements, and innovative landscaping. The 3-day event showcased 36 outdoor gardens, including four balcony gardens for small spaces. Inside the giant pavilion, blooms compete with each other, exotic flowers, roses, and many more.
The 2023 Chelsea Flower Show embraced a Nature's Harmony theme, with a strong focus on sustainability and mental health. The show's organizers emphasized the importance of sustainable gardening practices and biodiversity conservation, inspiring attendees to create beautiful outdoor spaces while preserving and protecting the environment.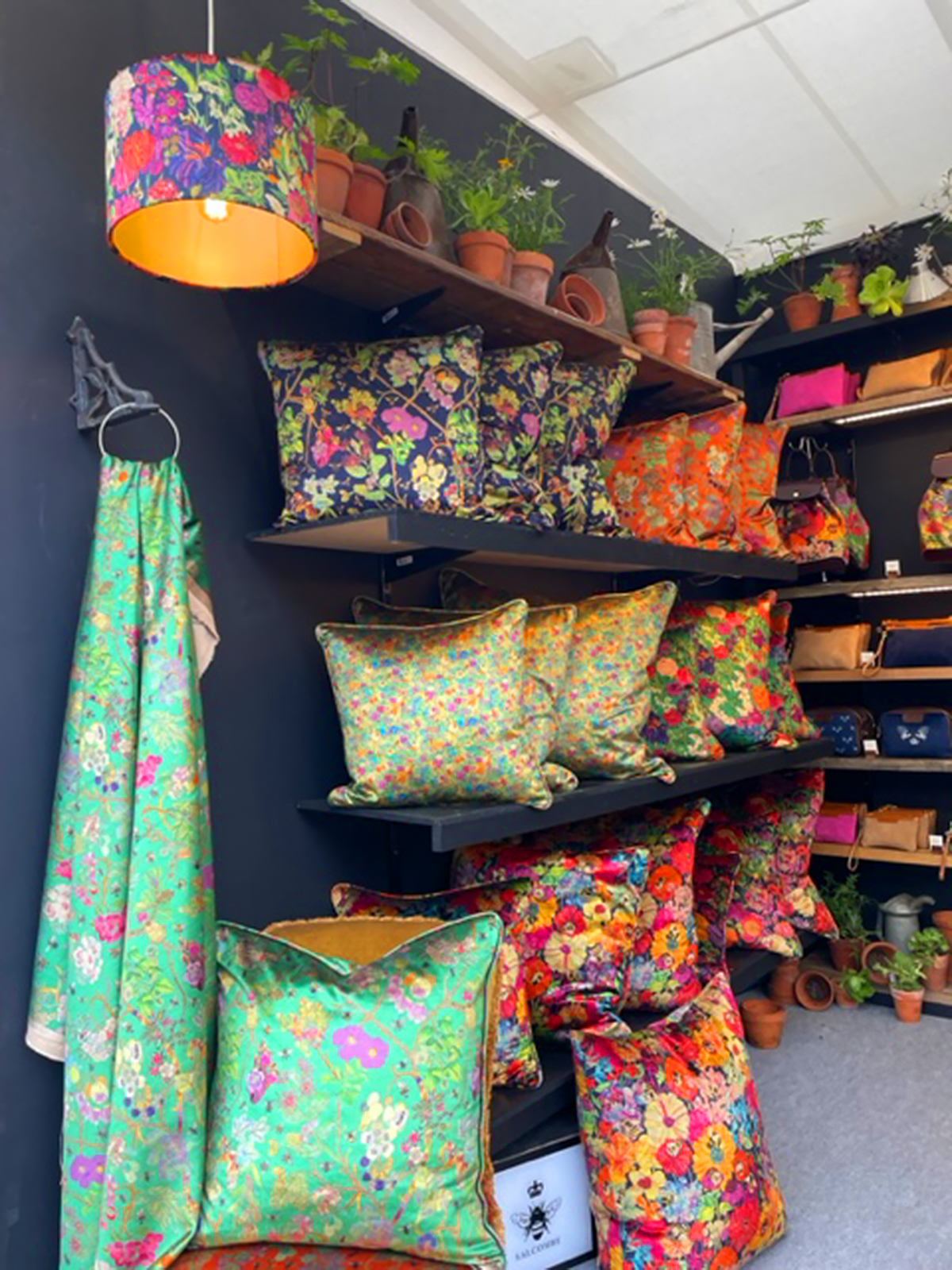 What's Cebu got to do with the Chelsea Flower Show in London? One person. James Doran Webb (https://www.jamesdoranwebb.co.uk), an Englishman working with driftwood, has been displaying his artworks for several years. James collects cast-off driftwood and shapes them into beautiful animal shapes that find places in some of the most iconic gardens. Leaping horses, owls, reindeer, and the occasional dragon, James Webb's creations are avidly collected by landscapers to add accent to gardens in all sizes, using cast-off wood, fitting perfectly with the sustainable element—something Mr. Webb has done quite well for the last decade.
***
The Philippine International Flower Festival will be held at the PICC in Manila from January 14 to 18, 2024. Watch out for more info from our website!
Club Serena: A 'Serene Luxury' Experience in the Heart of Cebu's Diving Mecca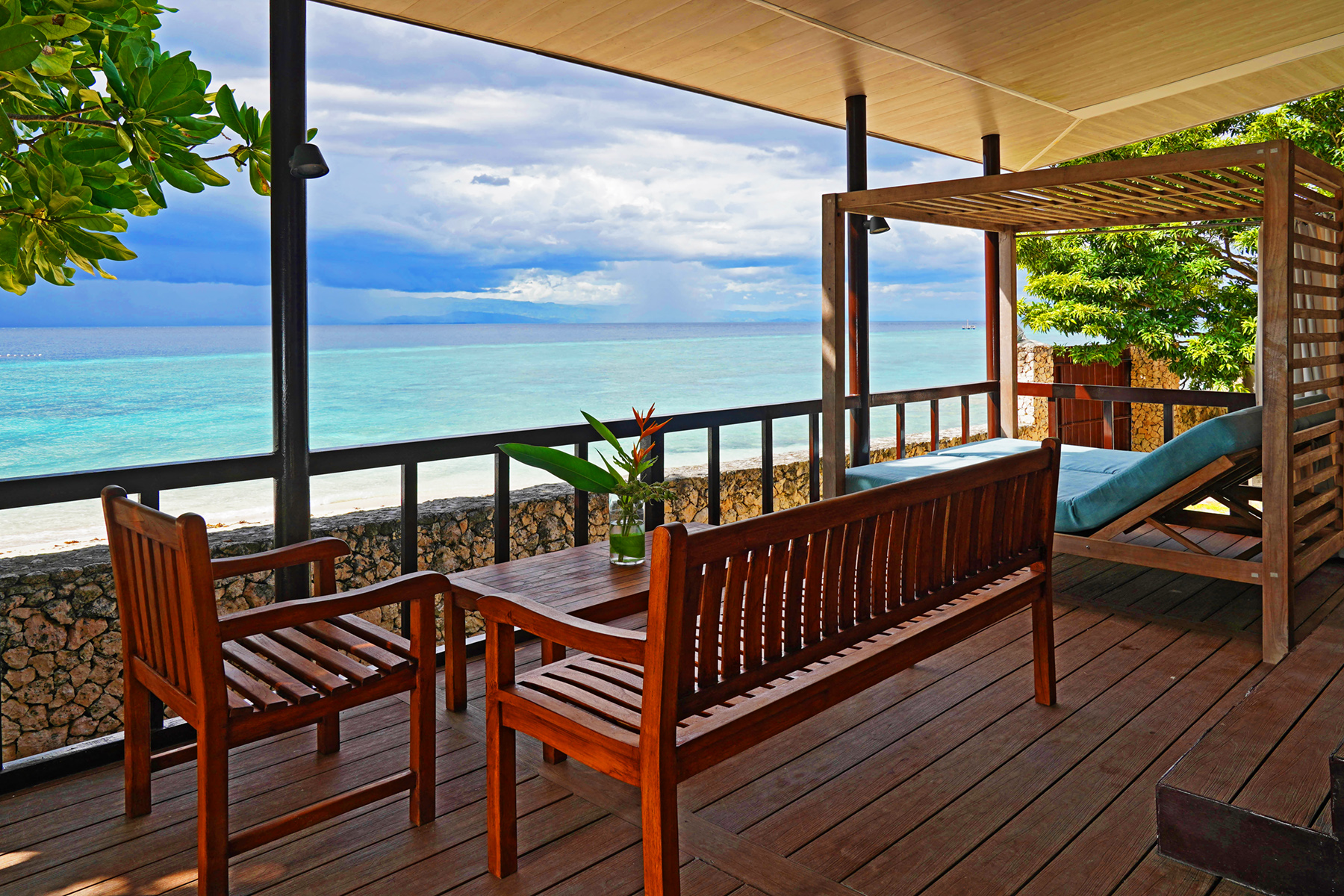 photography by GPA Art and Photography
A three-hour drive, or more, depending on traffic, the fishing town of Moalboal in the southwest of Cebu Island is an extremely popular destination for divers and weekenders who love the white sand and pink sunsets. It is also a favorite place to stay for expats looking for a laid-back life of endless coffees or cocktails.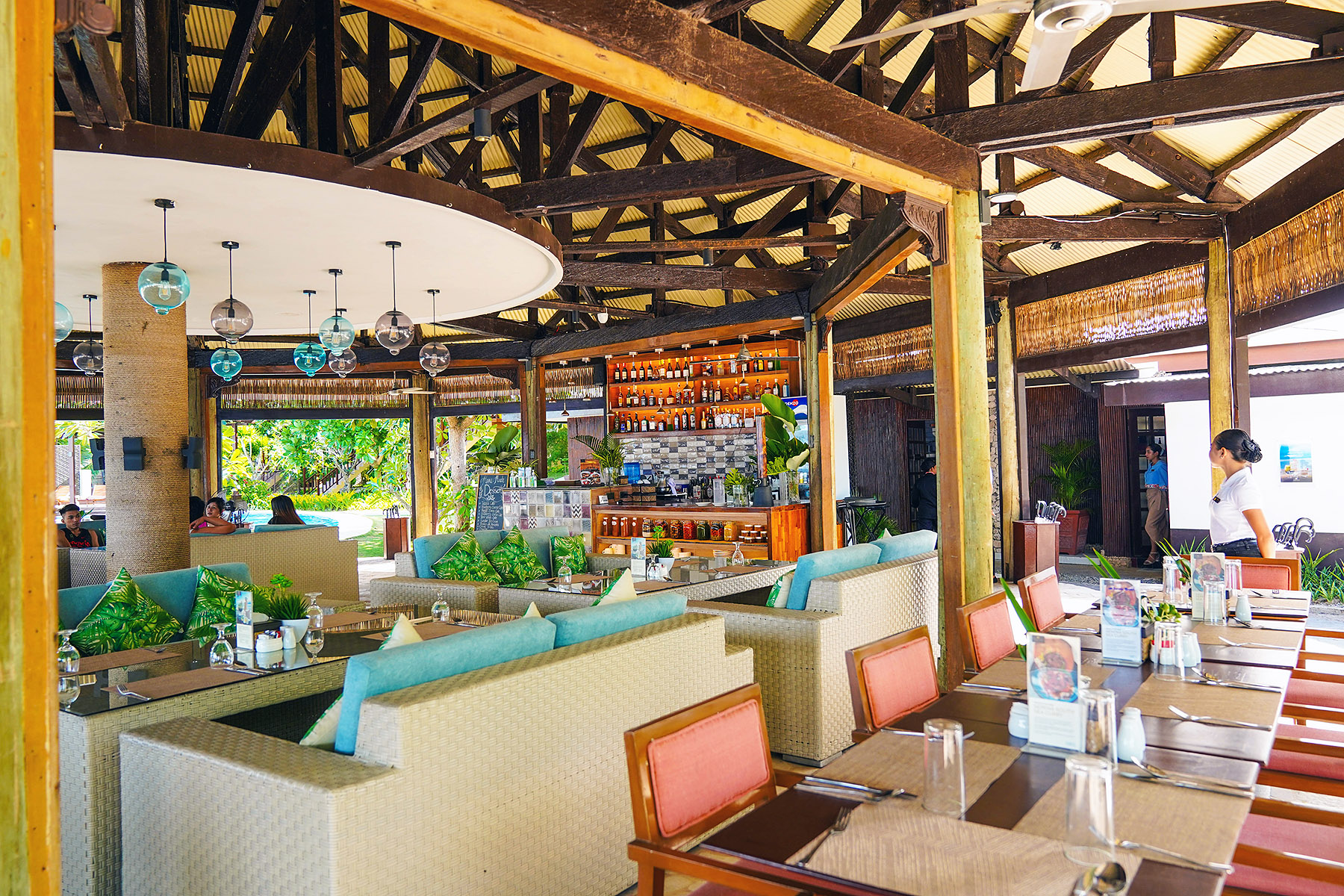 Thankfully, the big chain resorts haven't discovered it and places to stay are mostly small family-run resorts. But if pampering is what you are looking for, there is only one hotel to book in Moalboal. Club Serena Resort is a 1.7-hectare beachfront property perched above coral rocks, presenting a unique union of luxurious accommodations and a host of activities to be enjoyed. This hidden gem is reached through a dirt road away from the main highway. Fronting a wide swath of white sand beach, it is an easy walk past several smaller resorts to reach the main town.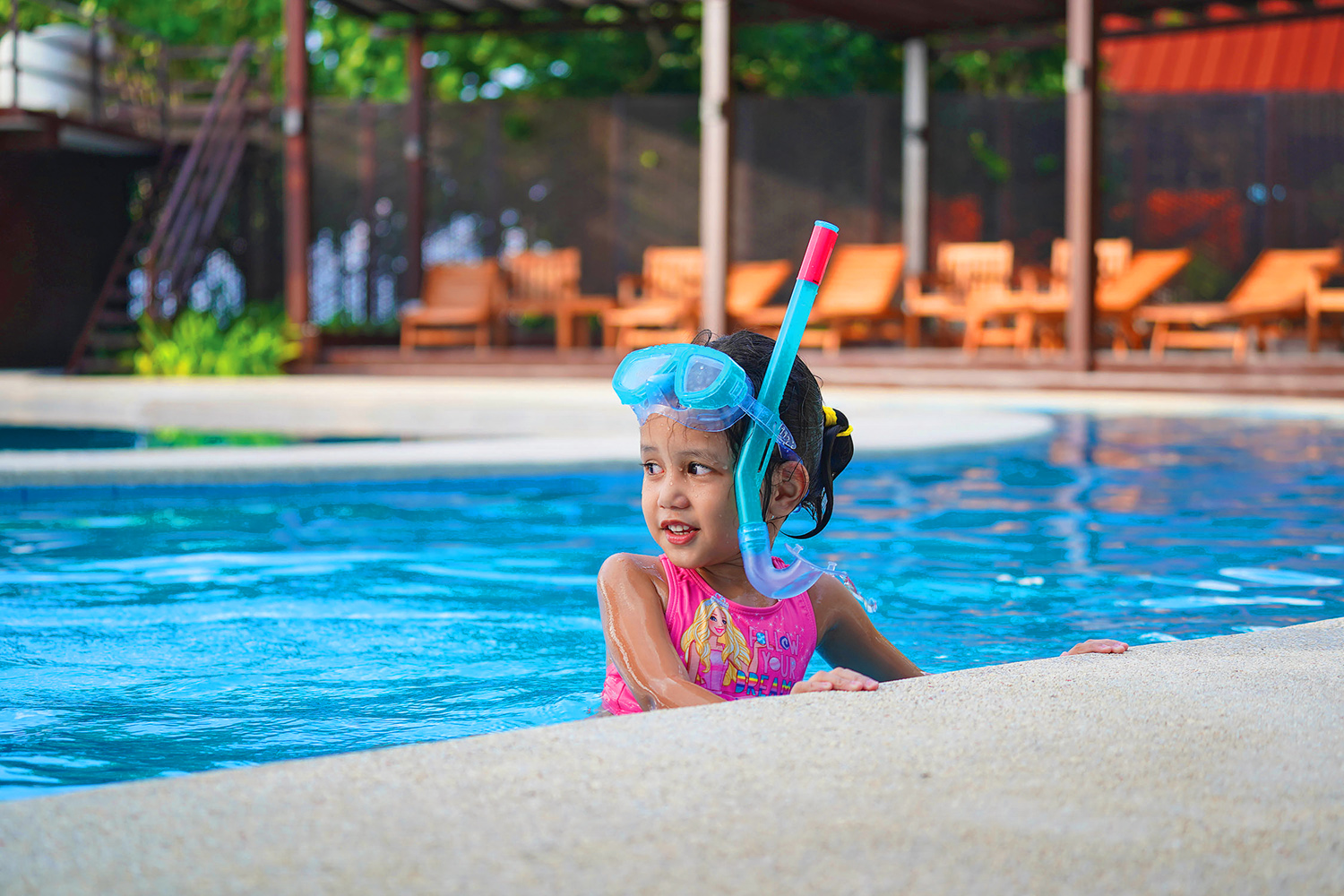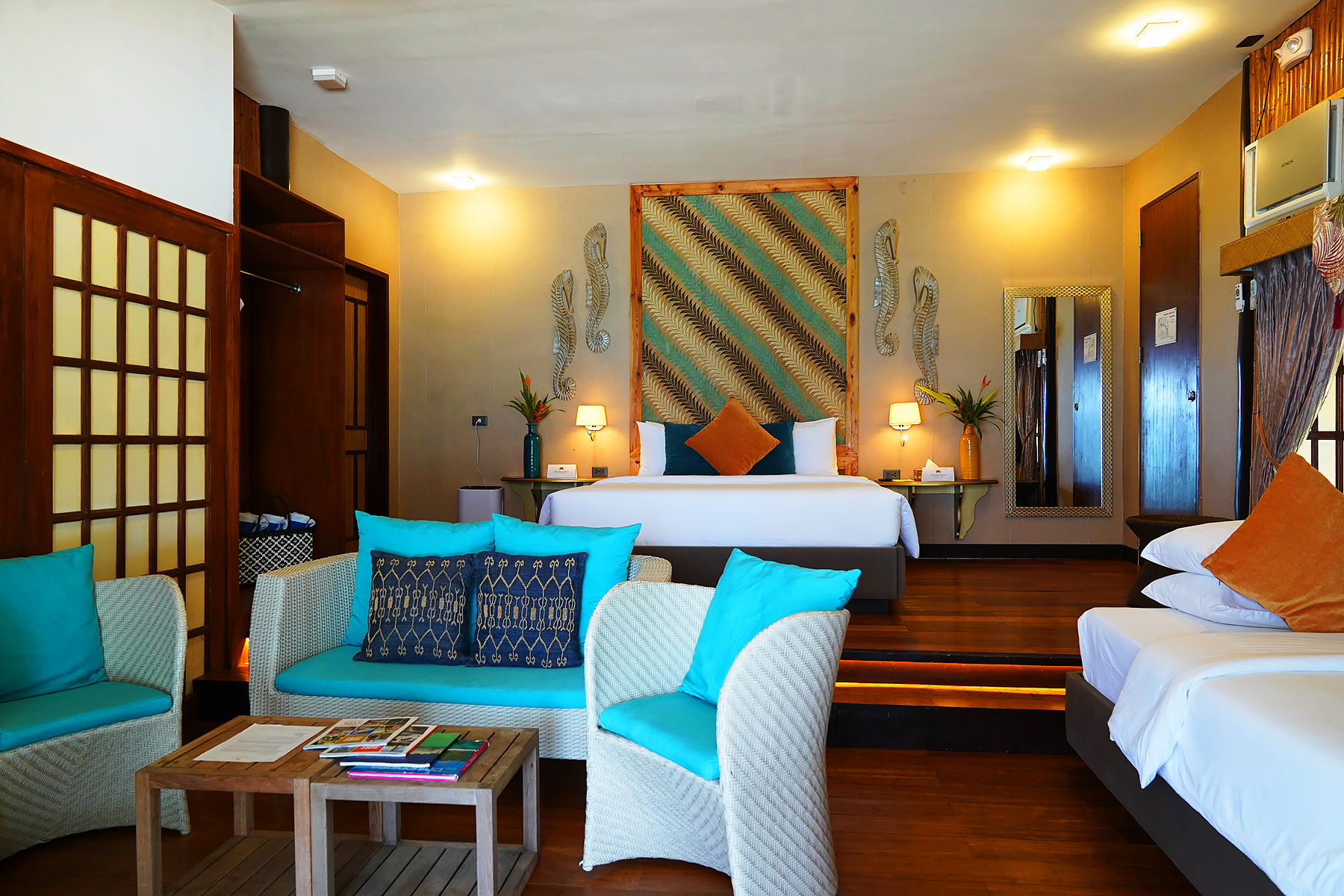 Recently renovated by noted architect James Jao, the new Club Serena has 17 rooms, three swimming pools, a restaurant, and a beachfront event space, all designed with modern Filipino aesthetic. On the drawing board are more rooms to be added, an expansion of their modern dive shop, and their popular Kids' Club program. Their food outlet, Mira, offers all-day dining, favorite among visitors and locals, as well as the growing expat community that has settled in Moalboal.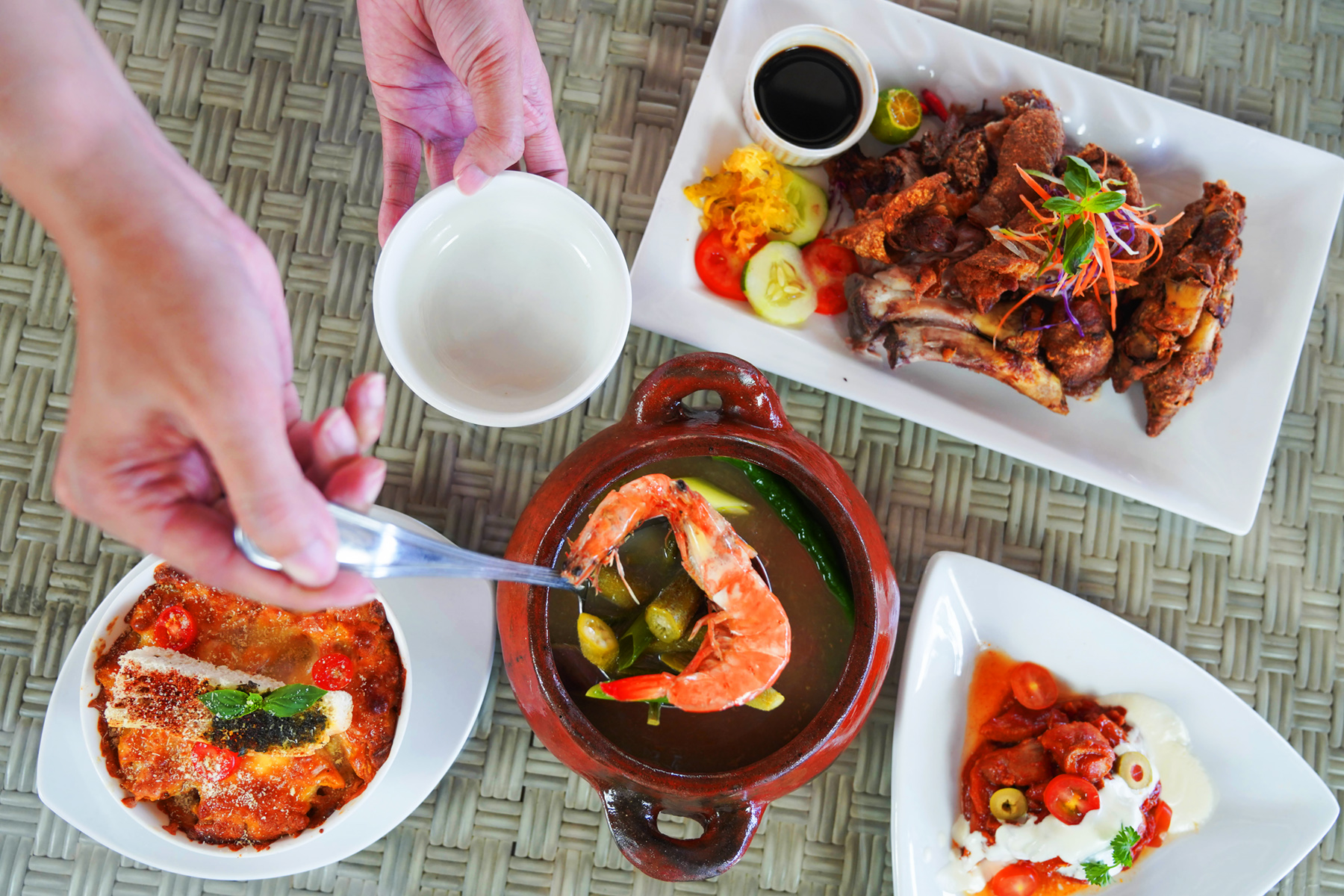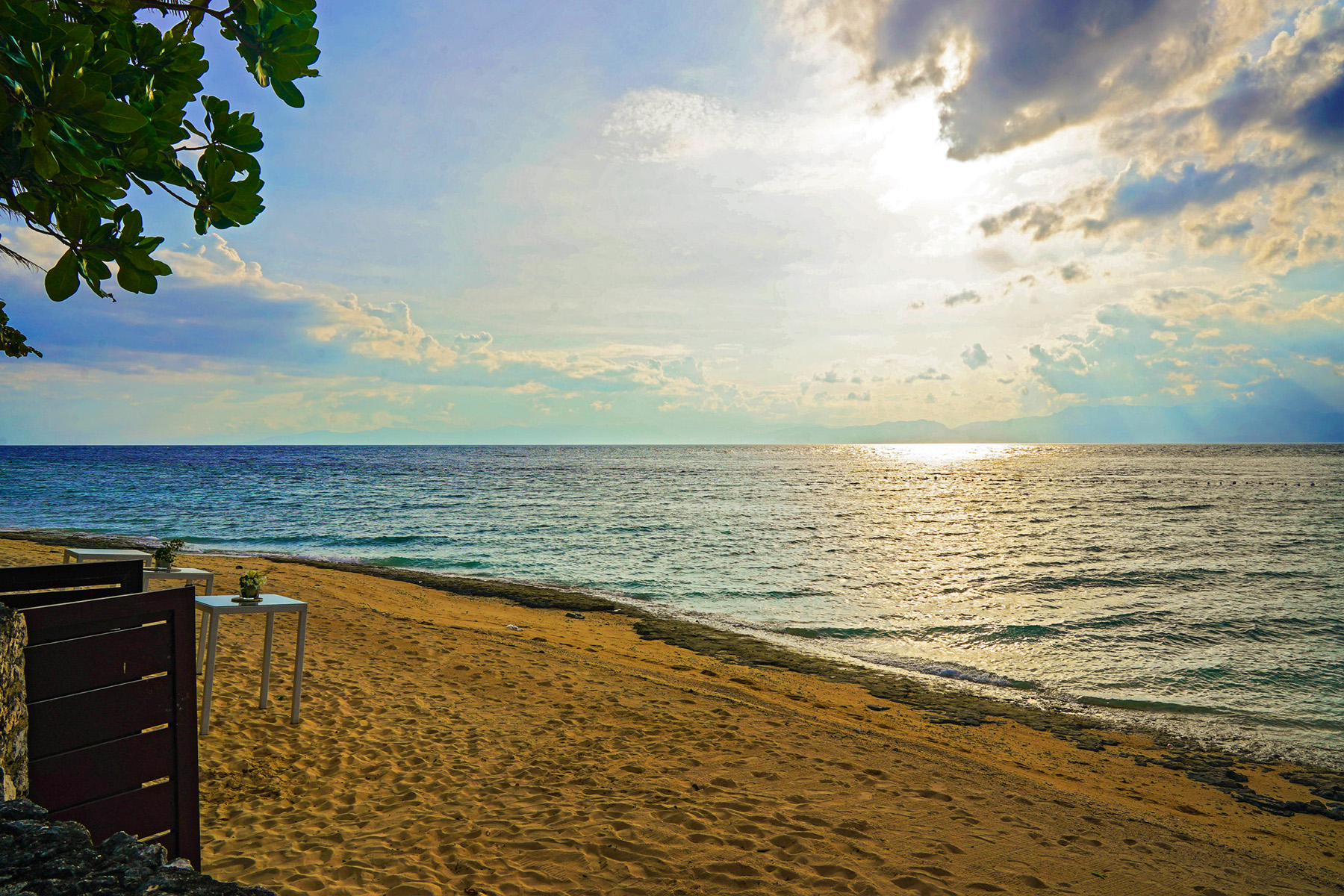 Club Serena offers diving courses for adults and kids by their resident operator, Seven Seas Aquanauts Phil. Corp, a PADI 5 accredited diving facility operating since 1988. For a complete list of the courses and their rates, please call (+63) 917.872.6367 or (+63) 905.459.5307.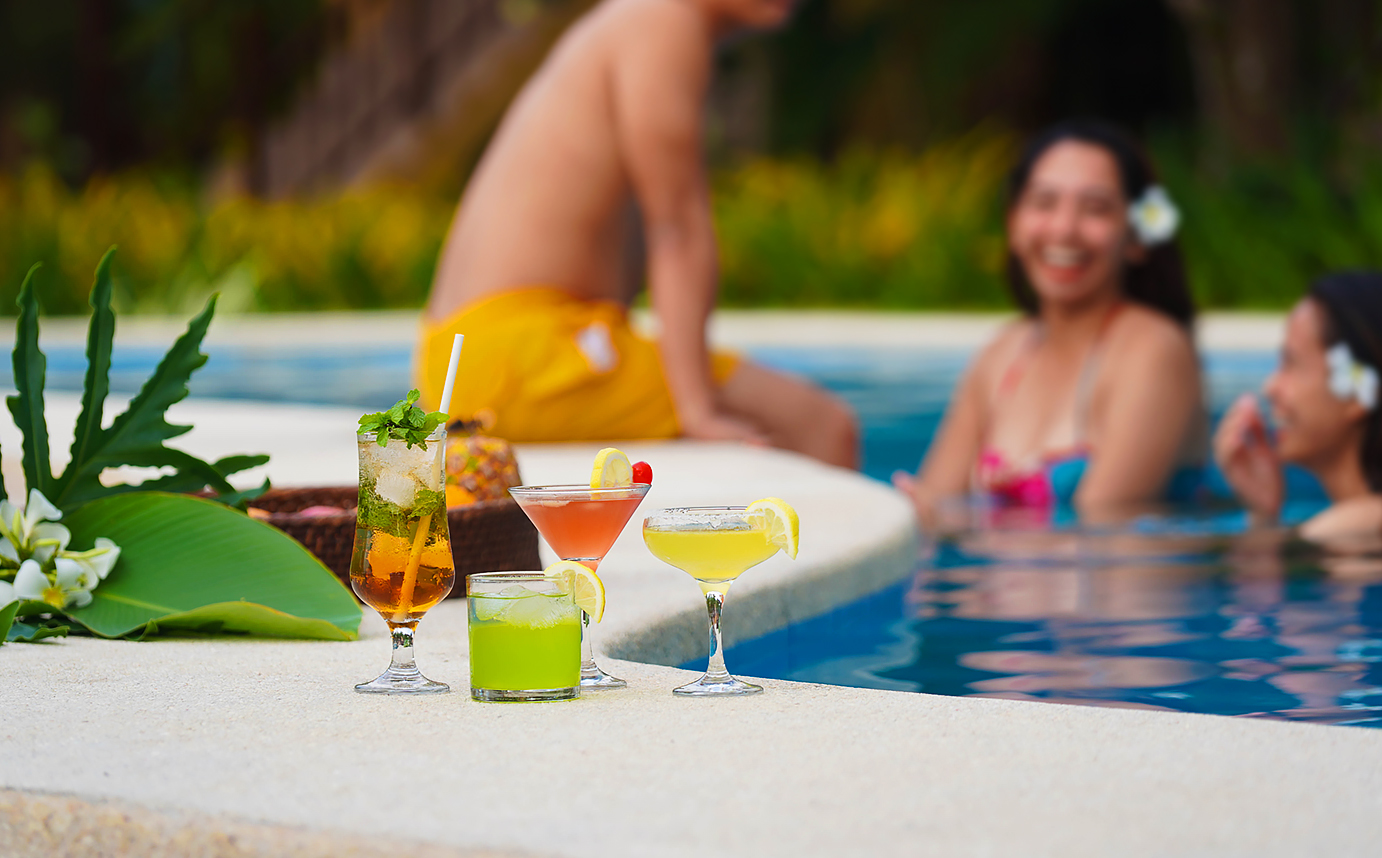 The resort encourages above-water activities as well, and they have several paddle boards and kayaks available for guests to use.
For rates and more information, visit www.clubserenaresort.com or email sayhello@clubserenaresort.com or (+63) 917.872.6367 or (+63) 905.459.5307. You can also visit their Facebook page for updates.