5 Best Board Games to Play During the Holidays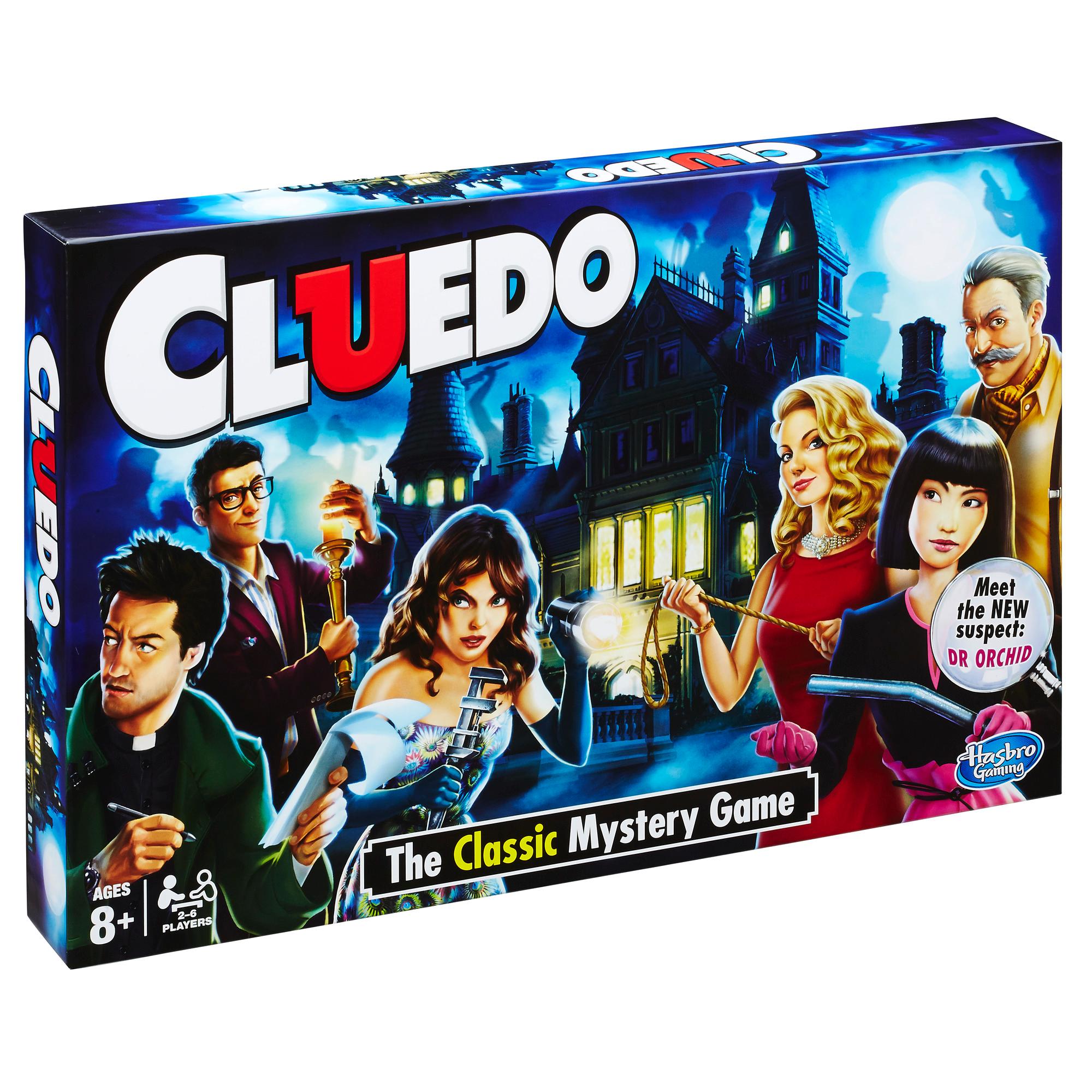 The holidays are fast approaching and you know what that means — your calendar's about to be filled with Christmas parties and family gatherings! What better way to liven up a gathering than with a game? Board games are so much more than just Scrabble, Chess, and Monopoly — there are tons of great games to play that are funny, exciting, and sure to put everyone playing in a great mood. Here are our top 5 picks for the best board games to play with your family or friends during the holidays:
1. Codenames
In this game, players separate into two teams. Each team has a spymaster and the spymaster's responsibility is to get the rest of the team to guess correctly which words on the chosen cards belong to their team. However, they need to be careful because if their teammates guess the words of the other team, the points go to the other team instead! Codenames is an absolute blast of a word game. The entire party is sure to have a great time as the spymaster struggles to come up with the perfect clues and the other team members struggle to figure out what words the clues refer to!
2. Dixit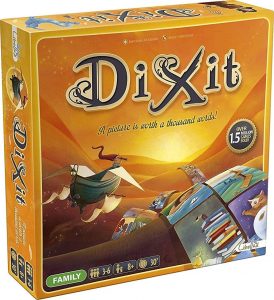 Dixit is the most beautiful game you'll own, with 84 cards of nothing but gorgeous illustrations. The game is great as well — on an active player's turn, they pick a card from their hand and come up with a clue to describe it. The possibilities here are endless — your clue can be a word, a phrase, a sentence, a poem, or even a song! Once you've given your clue, everyone gives a card from their hand they think matches your card. The cards are all revealed and now all other players need to guess which card is yours. It's a fantastic game that'll really challenge the creativity of everyone playing it!
3. Cluedo
A classic for a reason, Cluedo is the murder mystery board game where someone is murdered and everyone needs to figure out who did it, what weapon they used, and where the murder took place. The first person to figure out all three wins the game. Was it Colonel Mustard with a knife in the library? Or was it Miss Scarlet with a pistol in the lounge? Everyone playing will have tons of fun as their deduction skills are put to the test! (There's a great film based on this game as well which we highly recommend watching after playing!)
4. Cranium
Another team-based game, Cranium will test how well your team works together. In this game, everyone gets to shine!With four different categories, Cranium has got something for everyone — really into performing? Star Performer is for you! More into reading and writing? Test your word skills out with Word Worm! Consider yourself something of a trivia lover? Data Head's your category! Love drawing and sculpting? Creative Cat's got the challenges for you! Cranium is a game everyone will love and enjoy, especially because you'll all find yourself laughing like crazy when playing it!
5. Telestrations
Terrible at drawing? Then you're perfect for this game! Telestrations takes the game Telephone and turns it into a drawing game. Each player gets a drawing notebook and a word they need to draw. Once everyone's done drawing, each player passes their notebook to the side and now has to guess the word of the drawing they currently have in their hands. Guess what they drew, then draw what they guessed, and see how funny the changes get. Everyone playing will be in tears laughing at the end of each round, wondering how someone started by drawing a bagel and ended up with the final guess Rapunzel!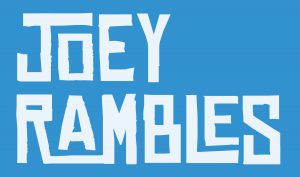 Hilarious Series ramps up with Season 2
These two comedy series are now airing their season 2 programs.  Highly acclaimed and are must-watch rib ticklers in our opinion.
Resident Alien 2: starring Allan Tudyk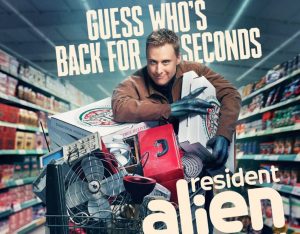 Space Force 2: starring Steve Carell
The Batman… now showing in theaters.
The Batman starring Robert Pattinson and Zoe Kravitz is now showing in selected local cinemas.  Critics' reviews have been good and it's a fresh intense take on the Batman story. They says it's a thinking man's version and I can't  disagree.  Catch The Batman now showing at Ayala Center Cebu and  SM City Cebu cinemas.
Scams are everywhere these days and here are 2 trending Netflix shows based on true events that have viewers obsessed about scammers and con artists.
Inventing Anna
February 2022 | 18+  | 1 Season |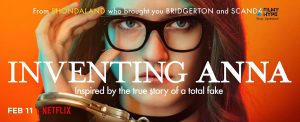 This February Inventing Anna began airing on Netflix. The drama series has a journalist chasing down the story of 25 year old Anna Delvey, who convinced New York's elite she was a German heiress and came close to swindling New York banks and high society out of millions of dollars.
Between 2013 and 2017, Anna Delvey (Anna Sorokin in real life) scammed her way across New York as a fake German heiress. She wore designer clothing, stayed at boutique hotels, and had dinners at expensive restaurants. She managed to swindle tens of thousands of dollars from friends to banks.  And she came so close to conning financial institutions into giving her $40million to fund her exclusive social club project, the Anna Delvey Foundation.  But soon after things began to unravel for Anna.
The Tinder Swindler
February 2022 | 18+  | 1 Season
This British true crime documentary follows the story of Simon Leviev, an Israeli con-artist who posed as the son of the "king of diamonds" Lev Leviev, a famed Russian-Israeli diamond oligarch in order to woo young women on the dating app Tinder and seduce them with travel by private jet, luxury hotels and expensive dinners.
Thereafter he manages to swindle them for millions and pay for his luxurious lifestyle.  This is the true story of  Cecilie Fjellhøy, Pernilla Sjöholm and Ayleen Charlotte, their heartbreak and financial ruin thereafter—just three of Simon Leviev's many victims across Europe.