This Could Help You Keep Your New Year's Resolutions
Made your New Year's resolutions, but don't know where to start? Here's a little guide to help push you in the right direction.
New year, new me. The concept is probably as old as the one of New Year's itself–we make resolutions, stick to it for a week, and somehow fall back into the bad habits we'd promised to leave behind in the last year.
Apparently it actually takes two months to build a habit (and not 21 days, which is a popular misconception). This means you need to power through until at least February before your resolutions start to feel like second nature.
It seems daunting to think about those two months, half of which is probably going to be spent forcing yourself to head to the gym in the morning. A lot of willpower will probably be involved in saying no to another slice of lechon. But really, the hardest part is to just start. Once you know where you're heading, it's easier to stay the course.
So, here's a little nudge to help you get started. We've thought up some common resolutions, and given some ideas and contacts on how to kickstart your change. We get it–it's hard to make resolutions last beyond New Year's, but the idea is really to take it one day at a time.
Start Exercising.
As probably the most common resolution out there, getting into a real fitness habit is actually a real challenge. There are so many options in the city now that you're bound to find something you'll enjoy enough to do on a regular basis.
If you're looking to find some peace amidst a frenzied routine, try yoga. YogaHub is a favorite spot for their wide range of class offerings, and the helpful teachers they have onboard. Love Yoga World helmed by the bubbly Mary Deen is also a great option.
Those who want great legs and a stunning derriere can try out spinning. Zink is a great spot to try out the sport, with their state-of-the-art bikes, almost psychedelic lighting system, and the exuberant Zalde Berdon. Even if you don't feel like getting on the bike, there's HIIT and dance classes to keep you on the move.
Back when I was working out practically everyday, I found myself drawn to the more intense, always changing cycles of Crossfit. At Crossfit Pintados (now Southside Fitness), I reveled in the high intensity workouts, even the movements could only be described as painful. And being a little short on the attention span, I liked that the workouts were different every day. Other options to really give yourself a hard push are FITCAMP, StayFit and EPIC.
Go On A Diet.
We're all guilty of this–vowing to go on a diet, and then buckling as soon as a slice of cake is put in front of us. Healthy eating is just one those resolutions that are so hard to keep–especially when you have all these delicious, indulgent dishes in front of you.
Thankfully, a lot of people in Cebu have spearheaded a movement–healthy food can taste just as good, and at times even better, than the junk we so guiltily indulge in.
Meal delivery services take the hassle out of having to prepare meals for yourself (we list down some of our favorites in this post). Even the of-the-moment Keto Diet can be delivered straight to your doorstep through Diet in a Box's Keto Go option.
For it to be truly sustainable though, you need to learn how to make these dishes yourself. The Lazy Chef's Chip Lopez offers cooking classes for plant-based eating through the Kairos Loft. Trust us, if anyone knows how to make vegetables taste amazing, it'd be Chip.
Be More Creative.
The New Year often brings with it the sudden desire to make a change in your life, or at least start on something you're more passionate about. If you're looking to break into the creative field, or even to just get a flash of inspiration, Create Cebu's Criss-Crossings is the right place to start.
Scheduled on January 12-14 at Crossroads, Criss-Crossings is all about creative convergence, with programs and talks on everything ranging from animation and photography, to music and crafts. The event is all about building on Cebu's creative talent–young businesses are given a chance to learn from more seasoned personalities, and to share their ideas.
Trendy Renovation Ideas for the Home or Condo. Part 4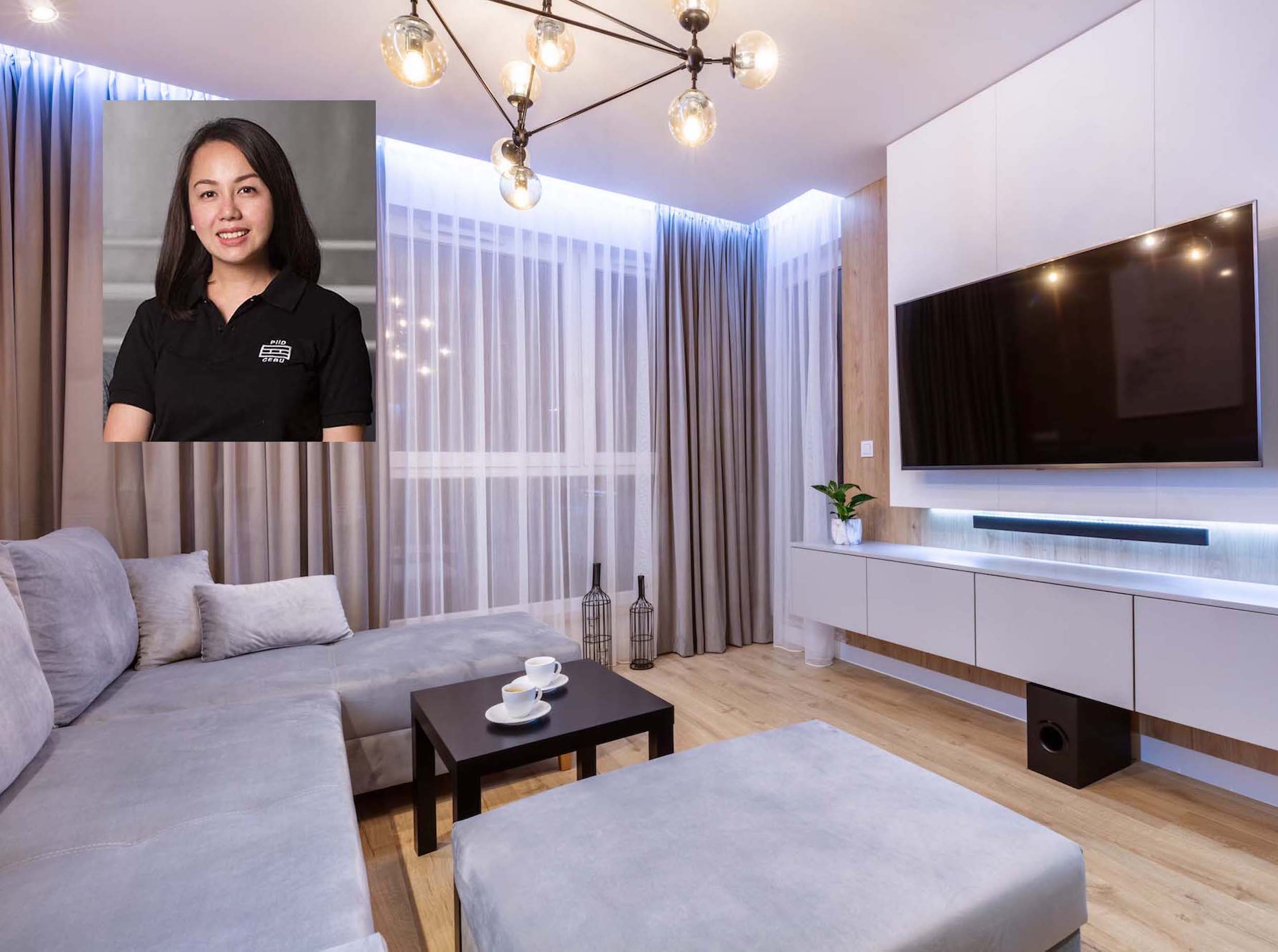 by Christa M. Cañizares IDr.
Part 4:  Upgrade your Choices
A.  Create different moods with lighting. The use of warm colored indirect lighting such as lamps, colored LED back lights, or even string lights can create a cozy and relaxing vibe after a day's work.
B.)  Convert to smart home systems. From door locks, CCTV cameras, you'll also be able to control and turn on lights, appliances even if you're away from home. All you need is a wifi connection and the applications on your mobile phone.
C.) Hire a professional interior designer. We always get an impression that hiring a professional would be expensive, but they actually help you make the best choices and save you from making bad purchases.
Trendy Renovation Ideas for the Home or Condo. Part 3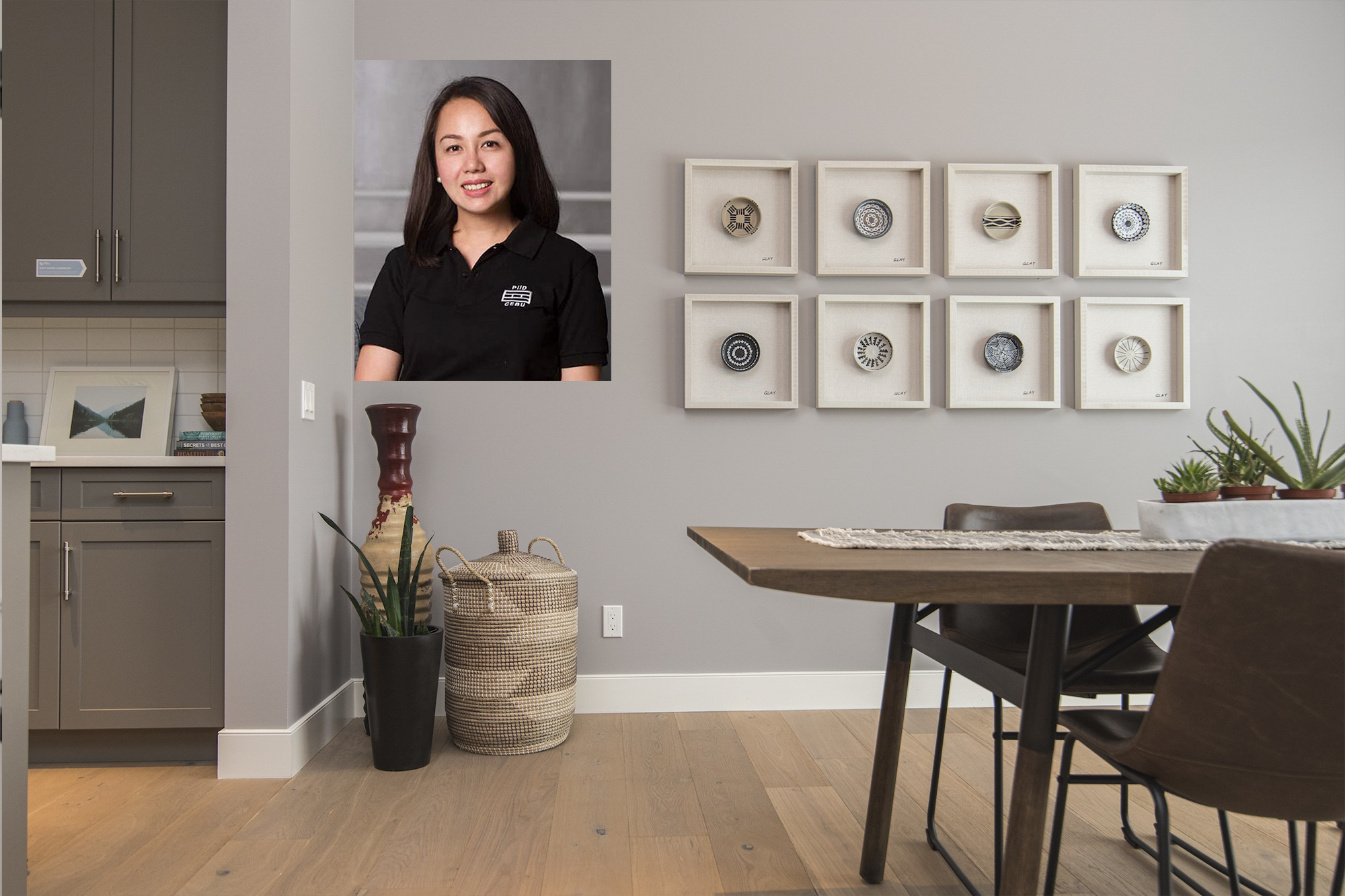 by Christa M. Cañizares IDr.
Part 3: Maximize Impact of Small Spaces
A.)  Storage spaces. You can go with concealed storage systems such as built-in cabinets on walls, under the bed or seating. Keep the items that you use often more reachable than the occasional ones. Choose what works best for your space and for your convenience.
B.)  Showcase your collection of interesting conversation pieces, like items you acquire from past travels, an artwork, an heirloom, coffee table books or a collector's item. Make sure to save a special place for them in your home.
C.)  Move things around to attract renewed energy into your space. May it be moving a sofa to the adjacent wall, creating a dining nook near a window, shuffling your accessories on to a different shelf? Little efforts go a long way.
Trendy Renovation Ideas for the Home or Condo. Part 2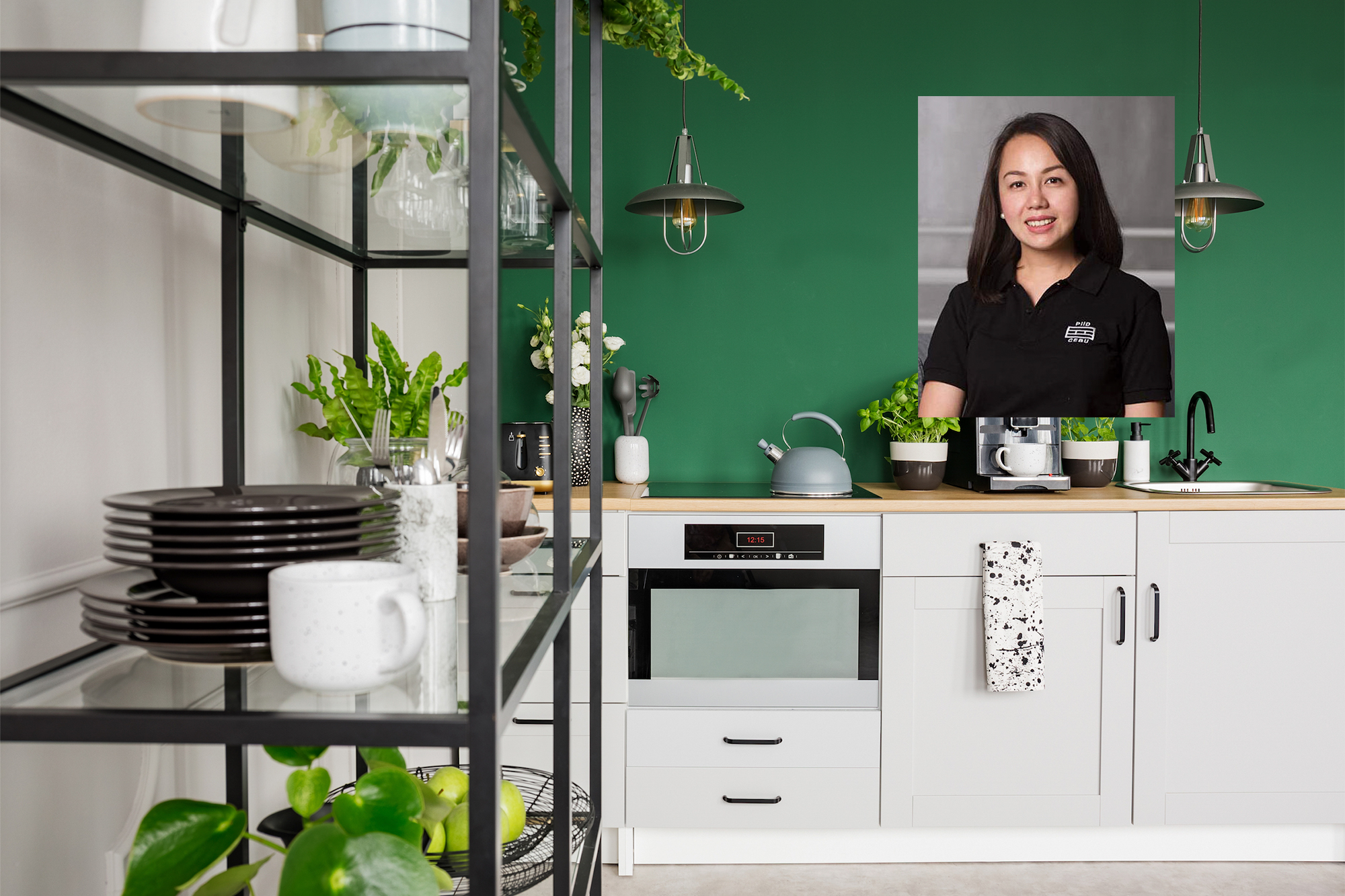 by Christa M. Cañizares IDr.
Part 2:  Create Visual Interest
A.)  Update your space with a fresh coat of paint. Some would love the white / minimalist theme, but one must also not be afraid to make a bold statement and have an accent wall, or even a wall mural.
B.)  Mix materials and textures to create depth and contrast. Wallpaper is an amazing decorative material that you can use for an instant upgrade. Another inexpensive approach is to use patterns and texture on soft furnishings such as curtains, pillows and sheets.
C.)  Setting up a coffee station, bar carts, vinyl corner, or workstation seems to be a trend to the young professionals nowadays.  Add functional pieces that serve as décor at the same time.