Toast of the Town
Their diligence at their craft, and undying passion to improve it, has earned them the name fashion designer. Banded together, they are the Fashion Council of Cebu.
They traverse the globe seeking inspiration and bring epiphanies back home to Cebu. They are increasingly in-demand with a growing number of celebrity and society clients from all parts of the world. Their diligence at their craft, and undying passion to improve it, has earned them the name fashion designer. Banded together, they are the Fashion Council of Cebu.
For some time now, Cebu has been producing world-class designers. Los Angeles-based Monique Lhuillier leads the pack and serves as inspiration. There are more Cebuano designers wowing the crowds at fashion shows like Philippine Fashion Week, Metro Wear, and Fashion Watch and getting standing ovations; more fashion editorials from magazines and national papers, and a vibrant clientele from all over the globe. As Oj Hofer, who also happens to be this magazine's fashion editor for the last 15 years says, "Cebu is a hub. We can fly up to Manila or down to Davao for clients easily. We can also source out fabrics and seek out inspiration in Hong Kong or Shanghai through direct international flights". Add to that is the background of the local furniture industry's active involvement in international markets like Milan, Paris and New York, and one can easily get a glimpse of a truly global perspective in the design scene.
Of course, it is not all parties and champagne, or celebrity clients and jet-setting, there is a lot of hard work involved, and an extremely meticulous eye, an unyielding talent and an ability to be constantly inspired because being in a cut-throat industry such as fashion can only make or break you. That is why this group of Cebuano fashion designers got together, to be there for one another as a support system, to have each other's back, and to prosper together. They call each other regularly to compare notes, share shows, and discuss projects.
The Fashion Council of Cebu, or FCC, first got together in 2007, initially calling themselves the Cebu Designers Guild–now, with ten members: Cary Santiago, Arcy Gayatin, Oj Hofer, Yvonne Quisumbing, Jun Escario, Philipp Tampus, Jojo Romoff, Vania Romoff, Albert Arriba, and council president Philip Rodriguez. Just because one can sketch and sew does not guarantee admission. It is by invitation only, through standards that may include talent and dedication to craft, coupled with a growing clientele.
The Fashion Council of Cebu has come up with a foundation that supports women who want to work in the fashion industry as cutters or embroiderers with general dressmaking skills. Unlike robotized factory workers, the designers want to produce a new breed of artisans, and the FCC are eager and willing to share their time, resources, and expertise to help support the industry this way.
It is also a pleasure to be in a room with these designers when they band together. Each one has their own character that is reflected in their creations from time to time, no matter what their current inspiration. Arcy Gayatin, for instance, injects her ironic wit into conversation and keeps it going; Cary Santiago's flamboyant candor magnifies his forthright nature; and Oj Hofer and Jun Escario are catty with a cheeky sense of humor that never fails to get people into bawls of laughter.
But there are more facets to being a designer aside from character. For one, there's the designer's muse. Cary Santiago's muses are women who are strong, confident, successful in their field, and well-respected in society for her contributions. "And she must have the body," he quips, referring to Charo Santos, Christina Ponce-Enrile and perennial favorite Mariquita Yeung. Cary's sparse atelier is a contrast to his passionate nature which he spreads to a group of acolytes that count a number of make-up artists and models seen lounging around at any given afternoon at his shop while well-heeled ladies in their chauffeur-driven cars come in for their fittings.
"My muses are the ladies who inspire me to create clothes, paintings, or floral arrangements," says Oj Hofer, rattling off a bevy of society ladies such as Dorla Villalon, Jojo Ongsiako, Gretchen Baretto, Joy Onglatco, Bernie Aboitiz, Rosebud Sala, Amparito Lhuillier, Carla Yeung-McKowen, Jackee Gullas-Weckman and Ball Dominguez, to name a few. But it wasn't always so, for Oj. "When I was eight, I went to painting lessons regularly on Saturdays. I always wanted to become a painter who would be internationally recognized," he said. But on his way back home to Davao after finishing a degree in Fine Arts from UP Diliman, Oj was invited by his Cebu-based cousin Ann Hofer, to be the designer for her small atelier, Chiaroscuro. "I decided to stay for a couple of years to get into fashion design," but he has never left Cebu since.
If seniority was a crown, then this can only be worn by council president Philip Rodriguez, who counts Rey Santos and Felix Jacinto as associates and whose shop at Ramos Street has seen a large number of people since the late 70's. Every fashionable lady in this city, and a number from out of town, has visited that shop filled with exotic fabric, at one time or another. Appropriately, Philip envisions Audrey Hepburn as his muse. He is a master when it comes to making clothes that are timeless, clothes that can be handed down through generations. Just ask his multitude of clients.
In contrast, there's the playful nature of Jun Escario whose creations can go from flimsy chiffon to solid tweeds. Always au courant, Jun spots trends like no one else and before it hits the runways of Milan, it is already at his shop in Greenbelt 5. Asked for inspiration, his quick reply is the blushing bride, and this about sums up the excitement he conjures—that of a lady about to enter a new chapter of her life: the idea of fresh and endless possibilities.
Anthony Romoff, or more fondly known as Jojo, as a young boy, was always around his grandmother Viring Romoff's shop. The legendary dressmaker Viring was the go-to designer for weddings and big parties in the 70's, and her busy shop was a hub of activity that was Jojo's classroom. On his most prolific days, Jojo's sketches evoke Valentino's lines, clothes that make women feel sexy, and just like the late Gianni Versace, his muse is his sister, Vania, now a budding fashion designer as well. She is the youngest member of FCC and has made a name for herself in Manila very early on in her career. Proof positive that in this family's case, lightning can strike twice.
Arcy Gayatin admits she is a big fan of Lanvin's creative director, Alber Elbaz, for his artistic genius and humility. She says, "he understands that fashion is not only about the clothes, but it's about giving the wearer the power to feel like they own the clothes, rather than the clothes owning them." Perhaps it is also this philosophy that has gained Arcy a loyal following of women who appreciate her ability to create easy pieces that flatter one's assets while concealing the undesirable, effortlessly. Arcy credits her predisposition to fashion to her mother, Remy Ancajas, who taught her an appreciation for tailored and custom-made clothes at a very young age, often taking her to the atelier of Jutie Borromeo, a local designer back in the day. With this exposure, it was only a matter of time before she started designing clothes herself. What started out as a small business in her own home has since grown into an atelier with a highly skilled workforce. Without her knowing it, twenty-five years in the industry had already passed, a seeming acceleration of time, which is actually "very typical of fashion," she laughs. Arcy's atelier today along A.S. Fortuna Street is a true reflection of her: elegant, put together, no fuss, but with a stylish bang.
Taking inspiration from the movement of water against the wind, "soft, feminine, effortless and light," is how Yvonne Quisumbing's silhouettes can be described. Yvonne took Interior Design in La Salle Benilde and took fashion design classes as electives. But with Inno Sotto as mentor, she enjoyed it and decided to shift to Fashion Design and Merchandising. After consistently winning shows with her intricate art pieces-cum-dresses and fashion accessories, Yvonne's name was soon on the Manila it-crowd's lips. She is also currently working on a new space in her Prince Plaza 1 atelier, in Legazpi Village in Makati City. As the newest member of the group, Yvonne feels fortunate to be nurtured by her more senior peers.
Albert Arriba pursued a make-up artistry and hairdressing career after a business course in college, but eventually fell in love with fashion. His desire to create beauty went beyond making faces and it has been so for 30 years, and counting. Albert adores Paco Rabanne, who he says has influenced the way he designs. It led him to then put up shop, first along Archbishop Bishop Reyes Avenue, then along Acacia Street, but today Albert has moved his house of beauty: a salon and atelier to the busy Mango Avenue. He says the "endless possibilities of the future" inspire his creations, which is why his dresses are more avant garde, but with a touch of nostalgia.
Philipp Tampus taught himself how to sketch while in college studying computer science. His father originally disapproved of his interest in fashion, especially after finding out he was secretly working in a local boutique along Fuente Osmeña on the side. This led Philipp to be exiled to Ilocos, to focus on his studies. There, he decided to set up shop with his sister and when it became successful, his family finally saw it was more than a passing phase, and that it was his calling. Philipp moved to the Middle East to design for big fashion houses, where he also sharpened his craft and after almost 12 years, came back home to Cebu and in 2007 joined Project Runway Philippines, which served as his introduction to the national fashion industry.
A STYLISH PARTNERSHIP
Through its fifteen years of existence, this magazine has always worked closely with the local fashion industry. A lifestyle magazine cannot exist without this component, and so for this milestone year, Zee publisher Eva Gullas called up Philip Rodriguez to partner for a grand event on December 15 with a fashion gala to benefit the advocacy program of FCC.
That's what's great about being in a club. Aside from having each other's backs, when a member believes in something, the whole group can seek out the resources they need to help materialize their cause. Zee Lifestyle is proud to have grown and flourished with many of them, also while providing an additional outlet for this overwhelming creativity. Let's drink to that.
Ladies Who Support Ladies
Women's Circle is an organization composed of Cebuano ladies who are successful entrepreneurs and top executives.  They recently held a fellowship event at the Sheraton Mactan Resort, with special guests from the Women's Business Council Philippines. Chairperson, Rosemarie Rafael and Council Secretary Cynthia Mamon both flew in from Manila to discuss alliances between the Cebu and Manila groups.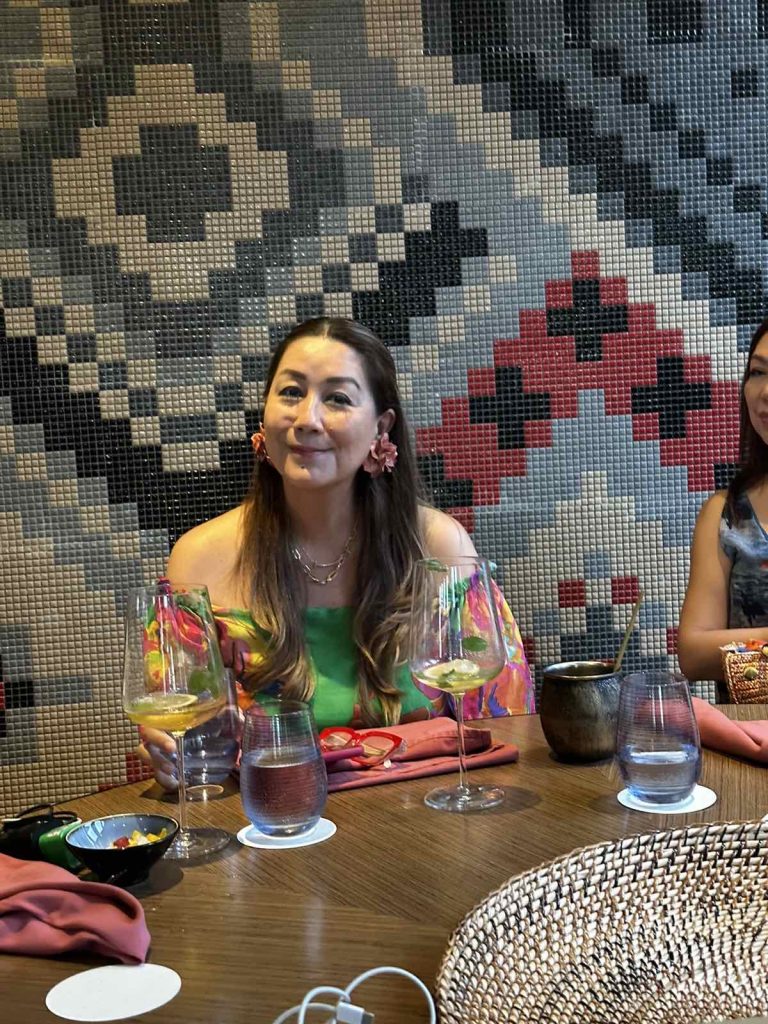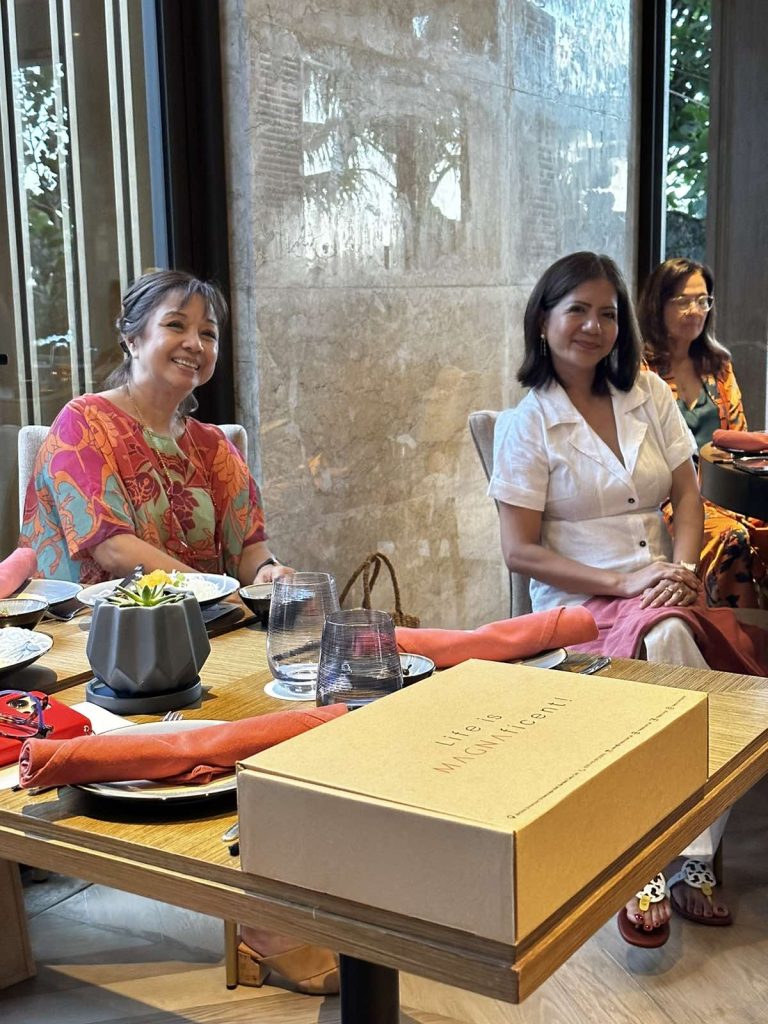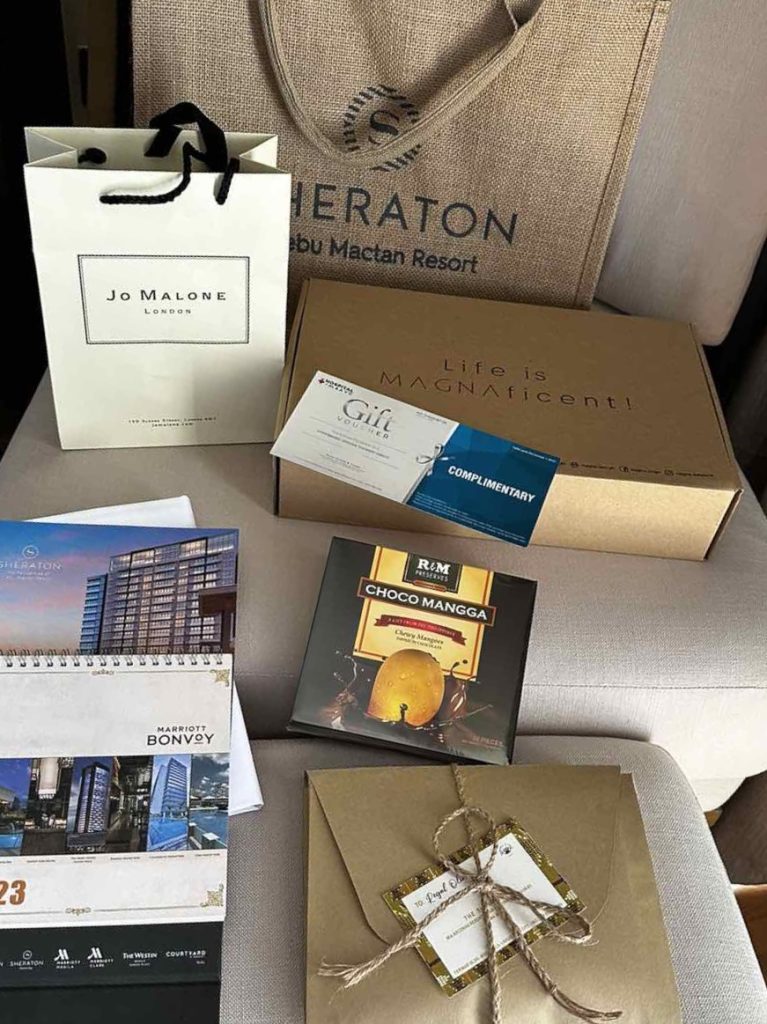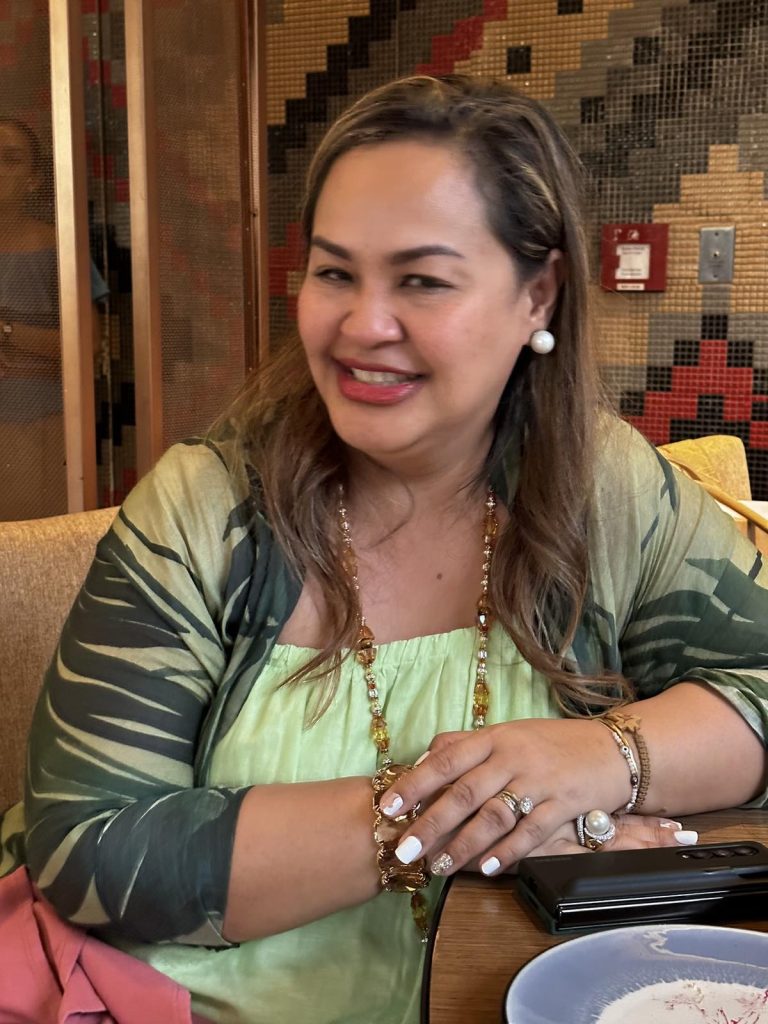 The half day event was organized by Perl Jacalan, Gina Atienza and Eva Gullas. Sheraton Resort through its GM Dottie Wugler Cronin supported the event as it is aligned with the hotel's women initiatives.  The successful event was made more fun with generous give-aways, notably Jo Malone perfumes, Sheraton bags, R&M Chocomanga and sarongs from Ferimar.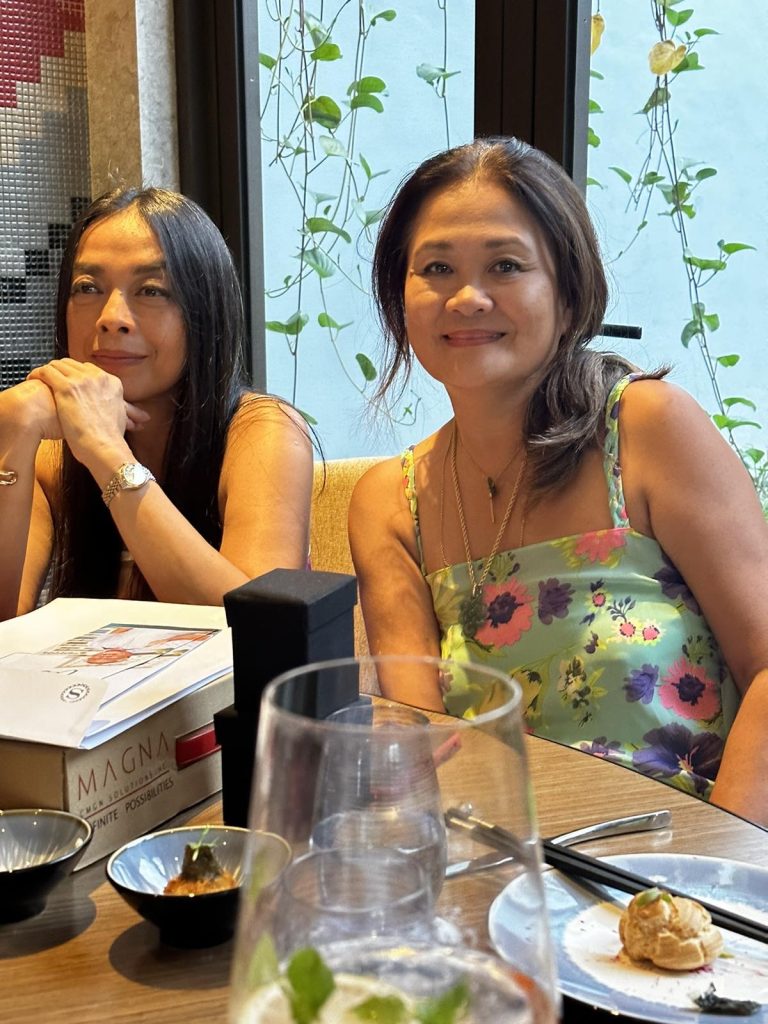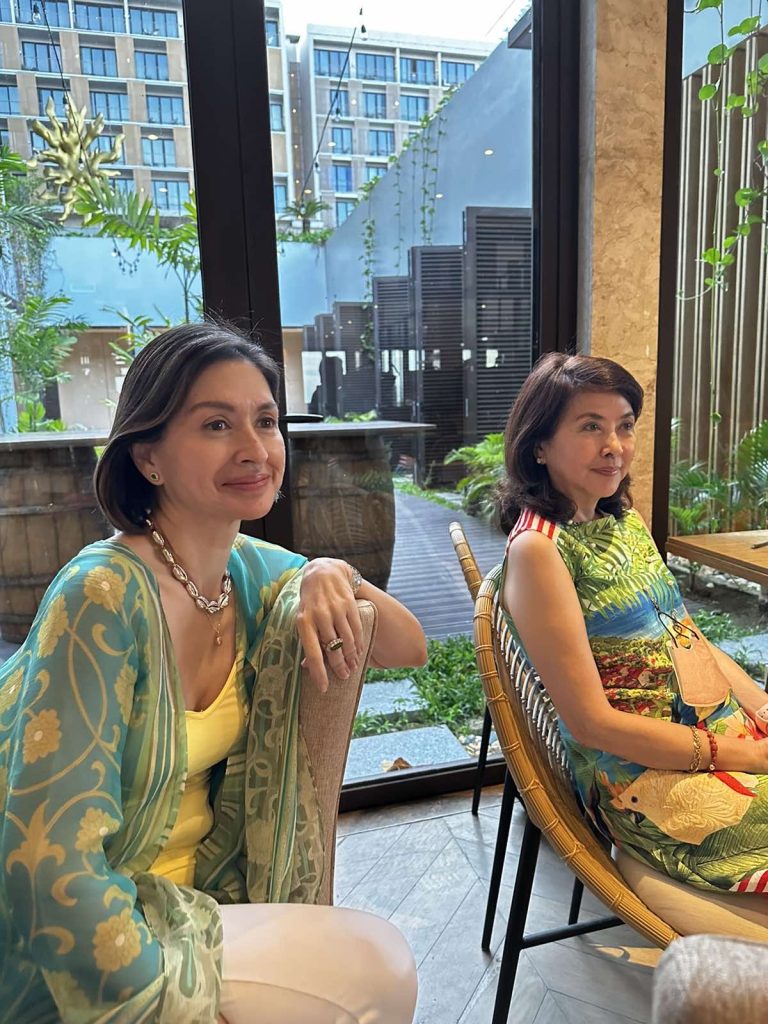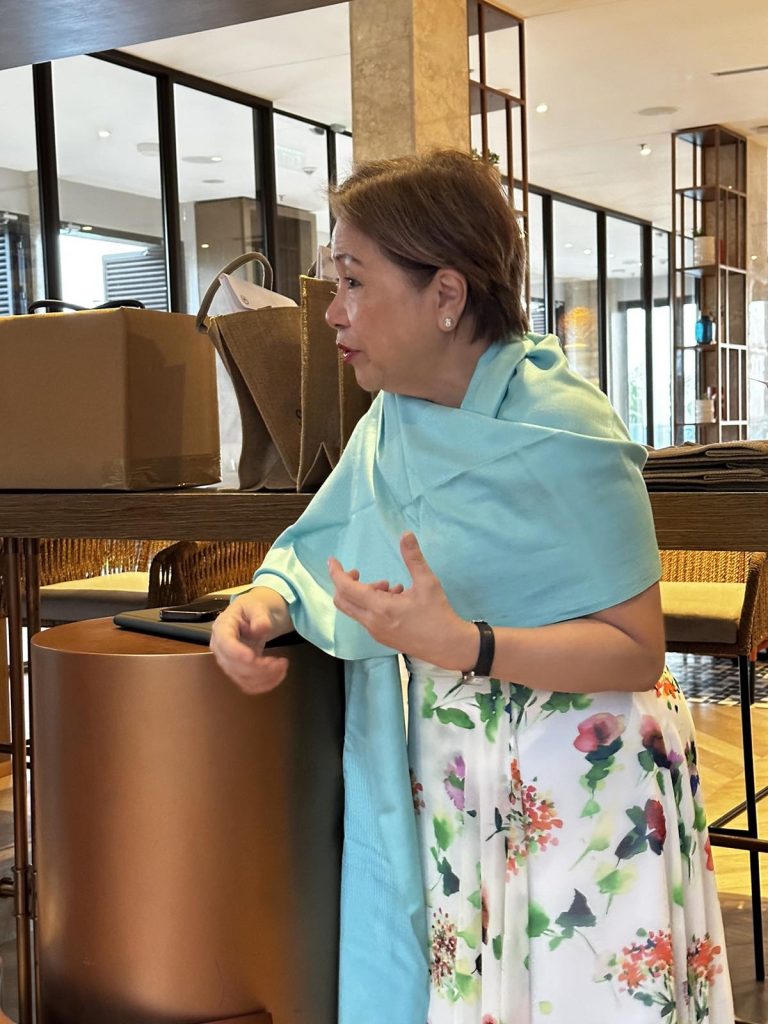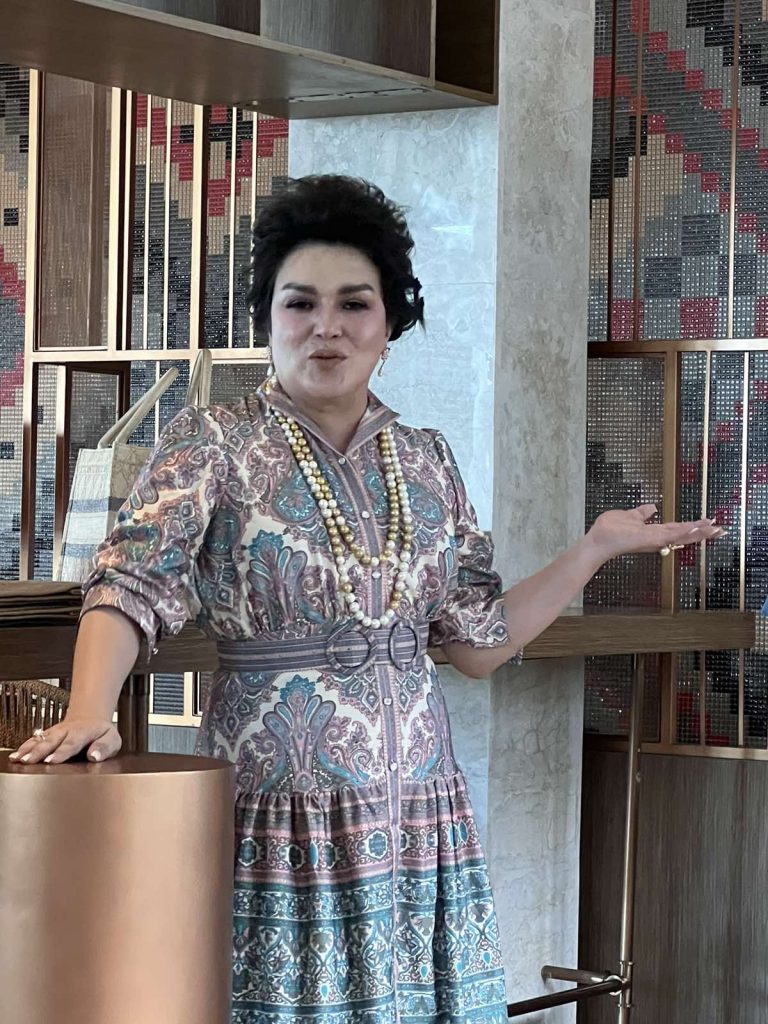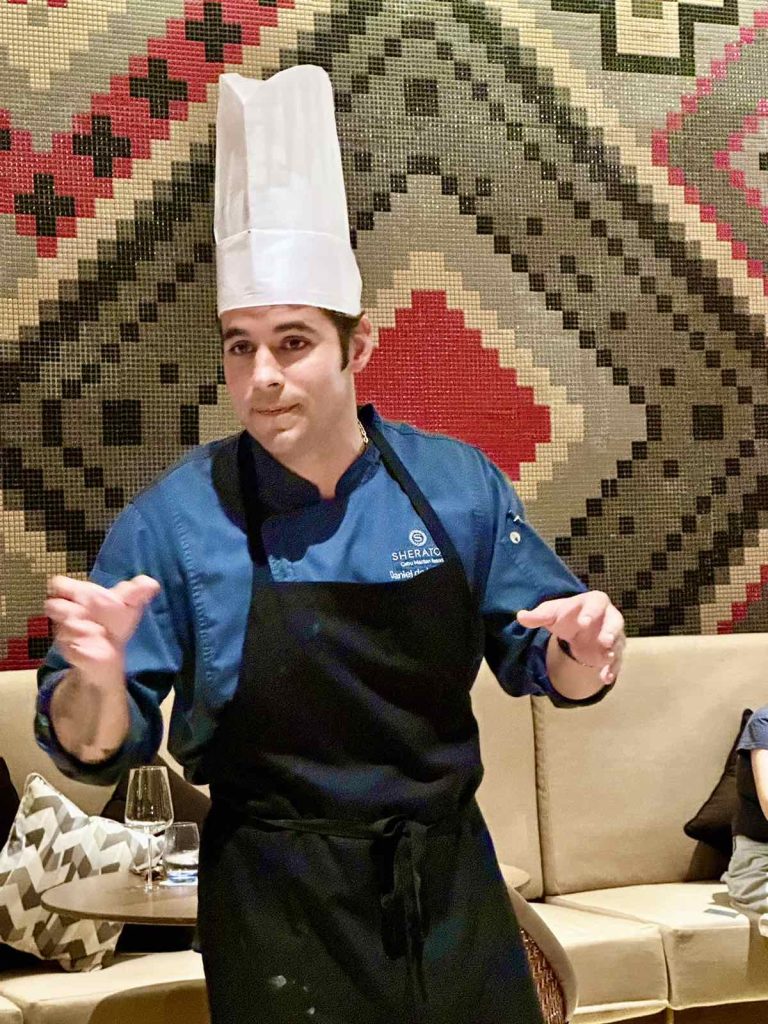 Eight Years of Redefining Hospitality Service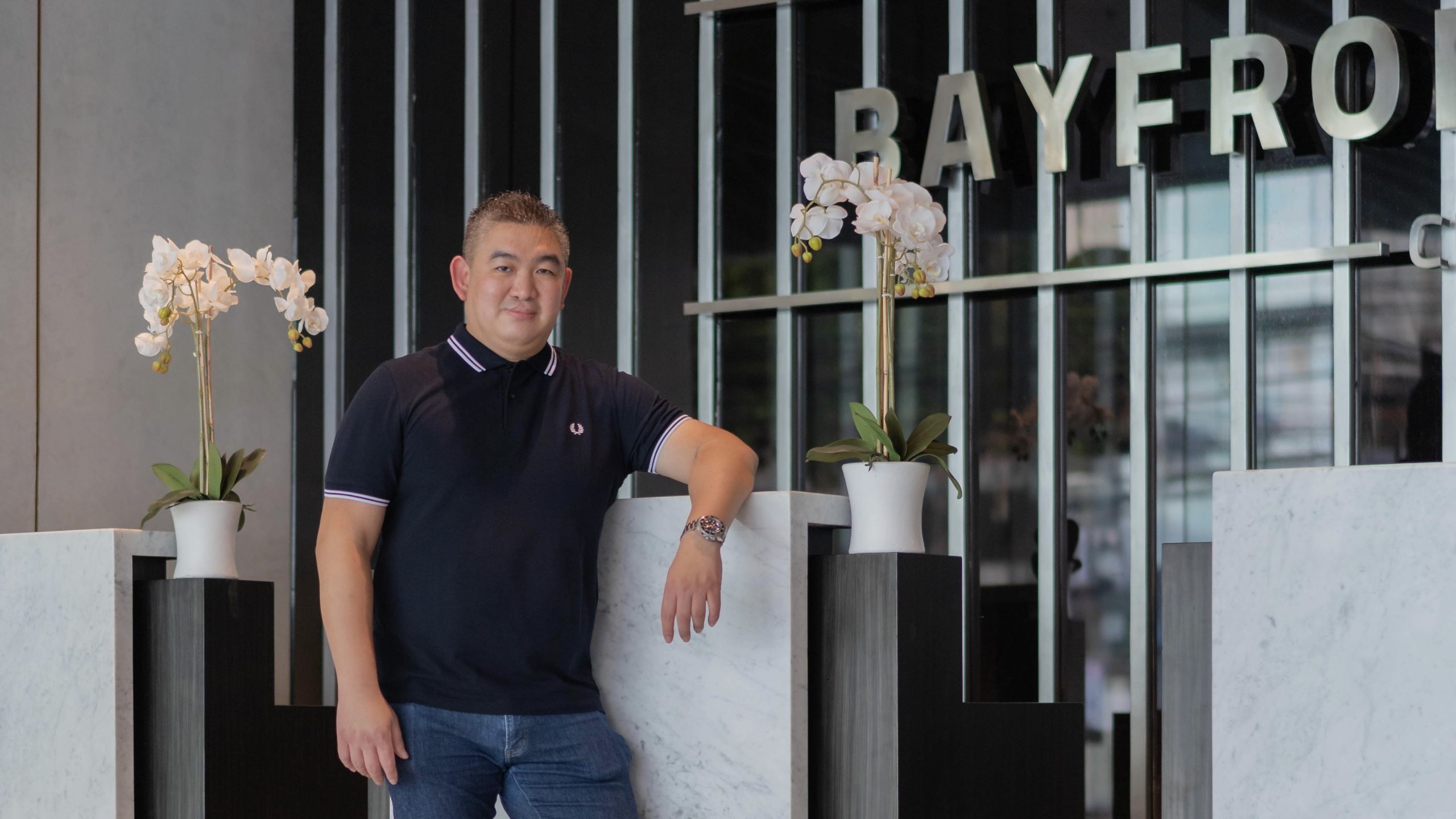 by Allain Dumon Fonte
The person behind the very successful chain of Bayfront Hotel  Cebu is the youngest son of entrepreneur couple, Edgar and Gregoria Cokaliong.  I first met Charlton as a young and dashing gentleman busily working in their textile business.  I am impressed with how he excellently juggled taking care of orders, organizing shipments, arranging deliveries, accounting, and even managing the staff of their textile company.  Charlton is an alumnus of Cebu Eastern College where he finished his primary and secondary education.  He then went to the University of San Carlos and studied accountancy.  He successfully passed the accounting licensure examinations, and worked as a certified public accountant while helping in the family's textile business; who would have thought that he would venture into hospitality.  
In 2014, he first opened Bayfront Hotel Cebu at the North Reclamation Area.  I even wondered why of all the places that he can start a hotel, he had to choose the North Reclamation Area.  I find the location appalling for a hotel.  What view will the guests see?  I would not want to stay in a room where the views are cranes, machines, and container vans from the sea port.  Yet, Charlton foresaw the future of hospitality service.  He knew that with the recent developments of Cebu City, people will prefer to stay in hotels that are near to the city, and have access to almost everything they need.  The hotel is right across SM City Cebu, 10 minutes from the sea ports, 30 minutes from the airport, and 15 minutes to almost all the tourist destinations in the city and in the hills of Cebu.  Then, he made the hotel packages and event packages reasonably priced; yet, with a 5-star quality of service.  I even questioned, are you not losing for the prices that you have set?  However, since the hotel opened and up to the present, Bayfront Hotel Cebu has always been fully booked and is becoming the primary choice of venue for events and celebrations.  Charlton explained that he foresaw that with the rising economy and the rising population of the metropolitan, people will always prefer to celebrate special occasions; yet, considering the inflation every year, people will also choose to become more practical by spending less  without compromising quality.  And this is what Bayfront Hotel Cebu delivers, an experience of excellent hospitality service at a price that no other can match.
Because of the continuous demand for their hotel rooms and venues, Charlton opened another Bayfront Hotel Cebu in September 2021.  This time the location is at the heart of the uptown of Cebu in the Capitol Site.  Again, Charlton banked on the great location of the second Bayfront hotel.  I once again questioned him on this; considering the competition in the area because of the many up and coming business hotels that offer the same rates and packages.  Charlton smiled and confidently said that apart from the great location, he also banks on the quality of service that his staff can deliver.  "If you take care of your staff very well, your staff will take good care of your customers".  I have seen first hand how Charlton handles and manages his staff at their textile store, so I know how he also handles and takes good care of his staff in the hotel.  And I realized that this is his biggest selling point, the hotel's incomparable service and friendliness.  Even though the hotel opened in the middle of pandemic restrictions, the new hotel is getting countless reservations; most especially that the Capitol Site Bayfront Hotel offers an amazing view of the city skyline at its roofdeck bar and pool area.  The gym , pool , and bar amenities at the hotel's roof deck with its view are a must to be experienced.
Early of 2022, Charlton also opened the hotel's in-house dining feature.  For seven years, Bayfront Hotel Cebu was catered by a third party food concessionaire.  But, again, Charlton foresees that the Filipino market will be more critical to food and taste.  I asked, why is this?  Charlton explained that with travel becoming more affordable and accessible, people will get to experience different kinds of food and dine in different restaurants.  Hence, people will now learn to benchmark, not only from local restaurants, but also from their dining experiences around the Philippines and overseas.  Therefore, Bayfront Hotel Cebu needs to step up its game in dining.  With the opening of Caja Kitchen, Bayfront Hotel offers more selections of Asian and Filipino comfort food fusion with international cuisines.  With Caja Kitchen, Charlton turned a Filipino menu into an international dining experience. I asked him how he came up with all these.  Charlton  explained that dedication to make his guests happy and satisfied is the key motivation why he does not stop thinking about innovating and reinventing everyone's hospitality and dining experience. 
In September of this year, the Bayfront Hotel Cebu in North Reclamation Area is officially celebrating its 8th year of wonderful and excellent hospitality service; while the Bayfront Hotel Cebu in Capitol turns 1!  Great and exciting anniversary promotions and packages await its patrons and guests!  Please visit the social media pages of Bayfront Hotel Cebu to know the amazing anniversary deals!
With my last question, what does he have in mind now.  Charlton just smiled and said, "Well, who knows?  Another Bayfront Hotel Cebu shall rise soon!".  After this interesting conversation, I can say that Charlton is truly a man who can foresee the future; may it be in business, in the market, with the trends, and with new experiences.  
Congratulations to Our New DOT Secretary! The Story of Cebu's Power Couple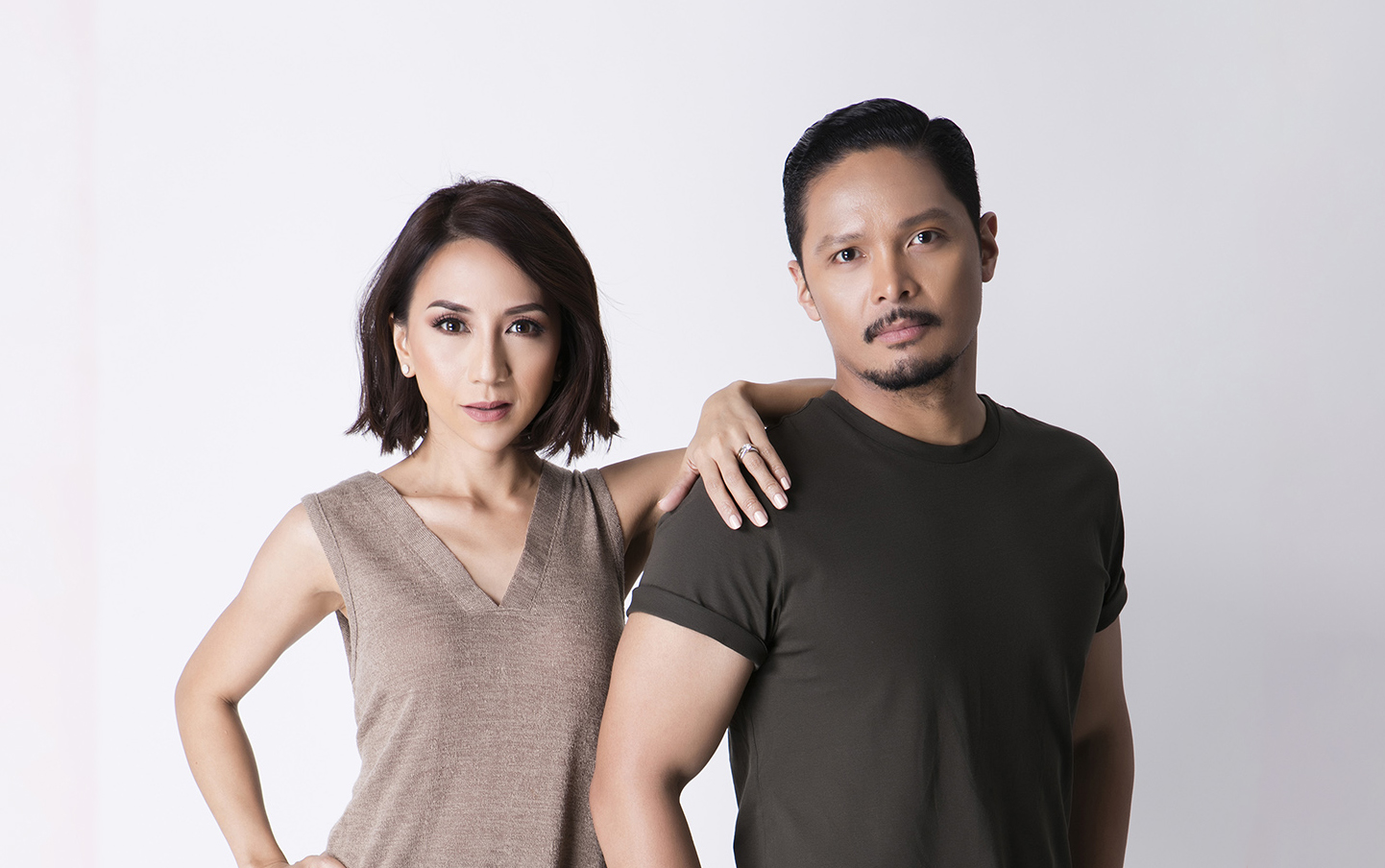 Congratulations to Our New DOT Secretary!
The Story of Cebu's New Power Couple
Whether it's spearheading progressive efforts in Liloan or spending weekends with their kids, Christina and Duke Frasco do things as a team. On their ninth year as a wedded couple, they share a side of themselves we haven't seen before.
Republished  from Zee's Digital Issue dated January 2018
by Gia Mayola photography Dan Douglas Ong sittings editor Shari Quimbo hair and makeup Arnauld stylist Vanessa East
Despite it being a day for family, Christina and Duke Frasco gamely accepted our Sunday-scheduled photo shoot. Not that they had any choice, considering that most days found their schedules fully packed.
The dynamic couple is hard to pin down for a reason. Christina is the mayor of Liloan, a first-class municipality in Cebu. On the other hand, Duke was appointed Cebu Port Authority Commissioner by President Rodrigo Duterte just last year, willingly giving up his position as Liloan's vice-mayor alongside his wife. While they have a lot on their plate because of work, having three young children is an added responsibility.
PUBLIC SERVANTS
Driven by her administration's goals for sustainable and inclusive development, Christina has introduced various innovations to public leadership, focusing on stakeholder participation in community governance and equitable access to government service.
She established the Liloan Community Action for Reforestation and Environmental Sustainability (LILOAN CARES), which brings community stakeholders together to periodically engage in environment programs. She also put up a Green Points System, which grants incentives to businesses that implement environment-friendly measures. Additionally, she has introduced an engaging approach to recycling in schools, and prohibits the use of plastics on certain days of the week. She has also founded Operation Second Chance providing rehabilitation and livelihood to drug surrenderees, and the Liloan Leading Empowered Action Against Drugs Summit (LILOAN LEADS), among many others.
On his end, Duke is a dynamic and engaging leader who thrives under pressure and focuses on realizing long-term goals and sustainable development. His governance has garnered him multiple awards—The Outstanding Young Men (TOYM) of the Philippines Award 2014 for Public Administration, from the Junior Chamber International (JCI), Inc. and the Gerry Roxas Foundation.
With his first two terms as mayor, Liloan elevated from a third-class municipality to a first-class one. He boldly spearheaded a comprehensive overhaul of the municipal tax code, and the modernization of local business processes.
THE LOVE OF LILOAN
Goal-driven and full of ideals, the couple has helped develop Liloan into what it is today. The municipality is one of the most progressive in Cebu, even establishing the Liloan Lesbian Gay Bisexual Transgender (LGBT) Federation during Christina's term, the first in the country spearheaded by a local government unit. Liloan prides itself in having the first LGU-established gender-neutral public restroom in the country.
"Our dream is to become a city," Christina divulges. She envisions Liloan as an ideal place to live, study, work and invest. "In preparation for that, we are focusing on improving public infrastructure, opening up and improving road networks, and ensuring strict compliance with our Zoning Ordinance and Comprehensive Land Use Plans to ensure that development is regulated, deliberate and sustainable."
This year, Liloan is launching tour packages that will feature its cottage industries and various tourist sites. Health services are being professionalized, scholarship programs expanded, and more investments channeled into its law enforcement and disaster response programs.
"We are also enhancing our community governance programs focused on protecting the environment, providing economic opportunities through livelihood, and reaching out to all sectors and stakeholders by incentivizing participation and compliance with our laws and regulations," Christina adds.
Duke shares that every now and then, he offers input to his wife. "I advice Christina on various matters, especially regarding the projects started during my term, such as our scholarship program and purok system," he says. "Being the party chairman of our local political party, I am also in continued contact with our local leaders."
THE PORT AUTHORITY
Beyond Liloan, Duke is enjoying his new position. "Since the thrust of the Cebu Port Authority spans the entire Province of Cebu, I am grateful to have the opportunity to contribute to improving the transport of people and goods throughout Cebu, through the continued improvement of existing ports and establishment of new ports."
New ports, such as the plans of moving the Cebu International Port north, off the coasts of Consolacion and Liloan to decongest the city. 
"A port is always a welcome development considering it will further boost the economy of Liloan and Consolacion, and the entire Northern Cebu," Duke says. "It provides livelihood opportunities for our people, which are relevant factors for cityhood. Moreover, the more ports, international or domestic, that we develop here, the better it will be for the people of Cebu."
The addition of more ports will complement the project he has been working on the past year, the ferry boat system. He laments the terrible traffic that Cebuanos experience each day, comparing the travel time it takes from Liloan to Cebu City ten years ago and now. The ferry boat system includes developing ports in strategic locations in the Province of Cebu, connecting ferries or boats that can accommodate 80 to 200 people per boat. That includes room for motorcycles and possibly vehicles.
Duke expects this to be a game changer for the Cebuano. "Hopefully, it will relieve us of the stress and frustration we experience each day going through Cebu traffic," he says. "I can just imagine our fellow Cebuanos feeling relaxed on a boat, feeling the sun and sea breeze on their faces, as opposed to the honking of horns and uneasiness of sitting in a PUJ or in your vehicles, not knowing whether they will arrive on time at their destination."
Aside from his work with the Cebu Port Authority, Duke is also involved with his family's business Titay's as the Chief Financial Officer, and as a member of the Board of Directors. 
A GREAT PAIR
It's evident that the two make a great pair. They met back in June 2007 at Gwendolyn Garcia's—Christina's mother—inauguration as the re-elected Governor of Cebu. Duke was among the officials invited to attend, having just been elected into his first term as the Mayor of Liloan. Christina had just recently passed the bar exams and became a lawyer.
"I suppose you could say that we met at a time when both of us were at a turning point in our lives," Christina recalls. "It is a blessing that our paths crossed at a time that it did. I was taken by Duke's charisma. To me, he exuded kindness and humility. Of course, bonus sad gyud na guapo kaayo siya (it's a bonus that he's so handsome)!"
"I thought she was beautiful, elegant and well-spoken," Duke adds. "When we were introduced, I was speechless!"
They're naturals in front of the camera, effortlessly settling into the poses the photographer asks them to do. At one point, they're locked in an intimate embrace and looking into each others' eyes. Duke sweeps in for a kiss that makes everyone in the studio coo.
"I couldn't help it," Duke defends himself with a laugh, holding Christina closer as she giggles.
"He can't resist me," she tells us with raised eyebrows.
FAMILY TIES
The couple comes from political families, and it's interesting to note that neither of the two had initial plans of running 
for office. Duke was in the audit and finance industry in the US, working for global consulting firm Protiviti right after finishing his double degree in Business Administration (Finance and Business Law) and Accounting at the Loyola Marymount University in Los Angeles.
"I had no plans at all," Duke admits. "My father, who had been Mayor then Vice-Mayor, died unexpectedly. The barangay captains of Liloan contacted me because the wanted to have me run for the position. It took me a couple of years before I finally decided to come home and run for Mayor in 2006."
On Christina's end, she had spent nearly ten years focused on building her career as a lawyer. After graduating from Ateneo Law, she practiced litigation, international arbitration and corporate law with one of the top-tier law firms in the Philippines, Romulo Mabanta Buenaventura Sayoc & Delos Angeles, being the head of its Cebu office.
"I knew that I wanted to make something of myself out of my own achievements, outside of and away from politics," Christina shares. "I must say though that being exposed to public service at a young age led me to an inclination to help others. I always felt a sense of duty to my country, because that's what I saw in my family as I was growing up."
Despite initially having no plans to follow in their family's political path, they both express a deep appreciation and admiration for their respective families' contributions to Cebu. "He was Mayor of Liloan for close to a decade, but served Liloan all his life," Duke says about his father, the late Panphil B. Frasco or Dodong Daku. "He was a man of the people, and Liloanons still speak of his kindness and humility to this day. I also greatly admire my uncle Gerardo 'Dodong Gamay' Frasco, for his pragmatism and wisdom, which has guided our family to carrying on the Titay's legacy spanning 111 years."
"For me, they have set the bar to which I would like to contribute to Cebu as a Cebuano," Christina says of her own family. "For his statesmanship and brilliant legal mind, my grandfather, former Governor and Deputy Speaker Pablo P. Garcia. For her passion towards community development and social justice, my grandmother, the late Judge and Cebu CFI Community Cooperative founder Esperanza F. Garcia. For her great love for Cebu and legendary work ethic, my mom, former Governor Gwen F. Garcia."
NEW LEADERSHIP
As two young personalities in government, they hope to be able to empower people through education. For ten years now since Duke's first term and continuing though Christina's current term, they have a scholarship program that has benefitted over 6,000 students.
They believe that an educated population is an empowered population, capable of becoming financially independent and discerning in their choices. "For us, this is key to breaking out of the bonds of poverty and patronage," Christina affirms.
The Frascos hope to introduce innovations to governance, like reducing redundancies and bureaucracy through the use of technology, and being more connected and transparent through the use of social media. They also support the call for Federalism, believing that it will give local governments more leeway and funding in improving local infrastructure and creating more locally-relevant projects for the people.
Considering that standpoint, it's no surprise how vocal the couple has been in their support for the controversial President Rodrigo Duterte. "President Duterte has political will, and he is a law and order President," they say. "We believe that his extensive executive experience sets him apart as a leader because he knows the value of enforcing the law in order to have a stable society. At the same time, he recognizes the necessity of governing in a manner that is compassionate and responsive to the needs of the people."
In the face of many conflicting views toward the President's brand of leadership, both Duke and Christina acknowledge that opposition is necessary for a working democracy, but hope that Filipinos can come together and support his national agenda of building a stable and peaceful society. "We owe it to our country to set aside what divides us, and to unite behind our common goal of attaining a better life for our countrymen and for our children."
Aside from their daily responsibilities, the couple also fosters their own advocacies. With education being high on Duke's list of priorities, Christina also extends efforts for the empowerment of women and children. "The promotion of inclusive development as well—giving equitable opportunities to vulnerable sectors such as the LGBT and the youth," she adds.
EVERYDAY LIFE
Being in the government means a lot of responsibility for the couple, and a typical day for them is being up 6:00 in the morning to have breakfast with their children before school, then going to their respective offices for work.
For Duke, work is either at the Cebu Port Authority to attend board meetings, or at their Frasco Group Office to attend to business matters. He also attends to pressing concerns in Liloan if need be, which shows how he is still dedicated to it even if he is no longer its Vice-Mayor.
Christina is either at the Municipal Hall to sign papers, attend meetings and meet constituents at the office, or scheduling visits to Liloan's barangays and puroks.
To keep from getting too stressed or burnt out, Duke says, "I go to the gym and I run. I also like to Netflix and chill."
Christina, on the other hand, makes time to paint and experiment with new dishes for Duke and their kids. She mentions that, if their schedules permit, they try to devote their weekends to their kids—watching movies, eating out, and traveling. "When Duke and I get home, we also make a conscious decision not to talk about work," she finishes.
A COUPLE AT WORK
While some people might find the idea of a married couple working together as a possible hindrance to getting things done, the Frascos think otherwise. To them, it is an advantage because their vision and values are aligned. "We are able to enjoy our victories together, and we're able to lift each other up in tough times, knowing that we will have each other's back," they share.
Duke and Christina are celebrating their ninth wedding anniversary this year, and it's no question that the romance is still very much alive between them. They share that their marriage is anchored on their love for each other, their love for their family, and their shared goals for the future.
At the same time, they emphasize that retaining a sense of individuality is also important, along with having a healthy respect for each other's differences. Compromise is key, and they constantly make sure to keep their values and goals in check, adjusting each other's expectations as necessary and working out their differences.
Considering all that Duke and Christina have accomplished at a young age, we had to ask if they had plans of running for higher office. "We have great plans for the future, not just for ourselves, but also for our family and for Liloan," they said. "As Cebuanos, we would like to continue to contribute to the development of Cebu. However, we also realize that ultimately, it is for the people to decide whether they would want us to continue to serve. As for the rest, it is in God's hands. So we are focused on doing as much as we can in the here and now, with the opportunities that we have been given, for which we feel very blessed."