Three Things You Absolutely Have To Do In Cebu
Three things you absolutely have to do in Cebu.
click on red icons to be directed to their website
1.  Light a candle at the 300-year-old Basilica de Santo Niño as a sign of devotion and prayer. Interesting to note is that someone may be hired to offer a candle and even dance your intentions. Visit the nearby colonial Fort San Pedro (best time to get there is early in the morning, at 6:00am, or late in the afternoon, at 6:00pm).
2.  Eat Lechon, Cebu's famous roasted pig! One of our favorites is Zubuchon (made famous worldwide by Anthony Bourdain's recommendation) which is not only available by the kilo at the Mactan International Airport, Banilad Town Center and Capitol Site, but also just opened two dining outlets along Mango Avenue and Escario Street.
3.  Go shopping!  Cebu boasts several shopping malls, but the two biggest are SM and Ayala, where you can find almost anything.  For clothes, the Cebu-based Loalde clothing line is a good buy, competing well withinternational brands like Mango and Lacoste.
Check out the Zee directory to know where to go/who to go to/what to do while in Cebu:
LONDON IN FULL BLOOM: An Exclusive Look at the recent Chelsea Flower Show
The Chelsea Flower Show in London, one of the most prestigious horticultural events in the world, returned in full glory in May 2023, captivating visitors with its stunning displays and landscape designs. Held annually on the grounds of the Royal Hospital Chelsea in London, this year's show proved to be a true feast for the senses, showcasing an array of breathtaking gardens, vibrant floral arrangements, and innovative landscaping. The 3-day event showcased 36 outdoor gardens, including four balcony gardens for small spaces. Inside the giant pavilion, blooms compete with each other, exotic flowers, roses, and many more.
The 2023 Chelsea Flower Show embraced a Nature's Harmony theme, with a strong focus on sustainability and mental health. The show's organizers emphasized the importance of sustainable gardening practices and biodiversity conservation, inspiring attendees to create beautiful outdoor spaces while preserving and protecting the environment.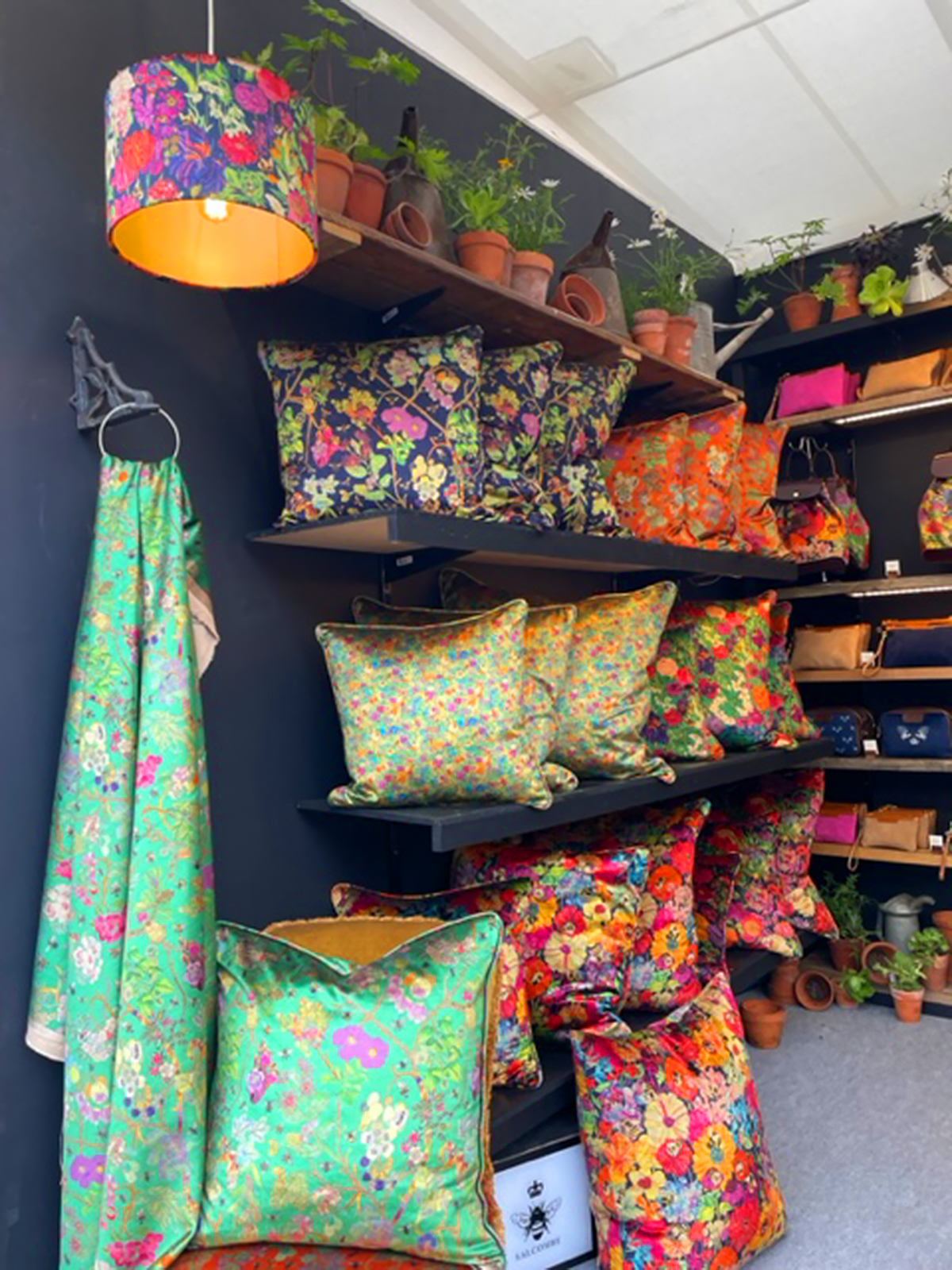 What's Cebu got to do with the Chelsea Flower Show in London? One person. James Doran Webb (https://www.jamesdoranwebb.co.uk), an Englishman working with driftwood, has been displaying his artworks for several years. James collects cast-off driftwood and shapes them into beautiful animal shapes that find places in some of the most iconic gardens. Leaping horses, owls, reindeer, and the occasional dragon, James Webb's creations are avidly collected by landscapers to add accent to gardens in all sizes, using cast-off wood, fitting perfectly with the sustainable element—something Mr. Webb has done quite well for the last decade.
***
The Philippine International Flower Festival will be held at the PICC in Manila from January 14 to 18, 2024. Watch out for more info from our website!