The Third Dimension
A multi-dimensional look into the top fashion brands through the eyes of unique subjects.
A multi-dimensional look into the top fashion brands through the eyes of unique subjects.
on Irx: Leather cropped biker jacket with sheer sleeves, body-con glitter dress, fauz-leather leggings, piled on: cascading, layered necklaces and jewel-chan bracelet; on Bee: Leather jacket with hoodie, lace top on sheer shirt, hot pants, piled on: layered necklaces, garterized jewel-bracelets. All from FOREVER 21
Gold strappy sandals by SHANDAR; Cardigan, chiffon max-dress, floppy hat, piled on: layered necklaces and brass cuffs from FOREVER 21
Lace dress, leather garterized belt, floral blazer, piled on: layered necklaces and brass cuffs. All from FOREVER 21
on Bee: Slide shirt, garterized polka skirt layered with secretary skirt, with black band and peep-toe pumps, circle cuffs; on Irx: Cotton twilll trench coat, striped nautical shirt, cotton cropped jeans, duo-strap heels. All from MANGO
Stripe tiered top, stretch cotton pants, multiple scarves, thin belt, brass cuff. All from MANGO
Deconstructed vest, layered chiffon, hanky-top dress and bead-necklaces all from OXYGEN. Red satin pumps with bow by SHANDAR.
Cropped oversized shirt, short mullet over maxi chiffon skirt and circles interlinked necklace. All from OXYGEN.
BEE URGELLO
Proclaimed Queen of Cebu Universe 2011, Bee Urgello fights for acceptance with exceptional grace and beauty.
When Bee was given recognition as Best Dressed Glamour Girl in 2010 while attending the second Queen of Cebu pageant for alternatives, it occurred to her that she might actually have a chance at the crown herself. At this point, where her family had finally accepted her gender identity, she thought it was time to take the next great step.
Fashion designers Cary Santiago and Wendel Quisido spearheaded Queen of Cebu in 2009 to get the community to embrace the gay movement and their invaluable contributions to society. From the get-go, Bee had wanted to join the pageant, and also since a lot of people were encouraging her to join. However, she was concerned that her family would not approve. The Urgello family has always taken a conscious effort in maintaining a low profile even as they expanded their business ventures to Davao and General Santos.
"Before, I was really scared to screen for Queen because of my family," Bee says. "But when my parents found out that I was awarded as one its best dressed guests, they asked me why I didn't just join the pageant. I was pleasantly surprised that they were okay with it. Besides, it is also for a greater cause with the support it shows to the Clothes for Life Foundation."
Preparing for the pageant, Bee was mentored by Cebuana beauty queens Anna Igpit and Karla Henry. Bee then bagged the crown for Queen Universe 2011, in November, besting all other 19 candidates. She admitted the victory surprised her because of all the other many special awards, she was only awarded one, Miss Olive-C Skin. First time's a charm and Bee certainly came out lucky.
BEHIND THE CROWN
A 25-year-old graduate from the University of Cebu, Bee always felt she had a unique calling in life. Though registered as a professional nurse, she has no immediate plans to further her nursing career. Her penchant for fashion has her preparing for a course in the Fashion Institute of the Philippines (FIP) in Cebu this year. "Since childhood, I always loved sketching and dreamed about making my own dresses," she recalls.
Growing up, all her inclinations were towards the more feminine. As the only son, it was hard for her parents and sister to come to terms with Bee's sexuality. There was quite a great disparity between who she felt 'she' was and who her family thought 'he' should be.
"I had even come to a point when I ran away from home because of the life they wanted me to lead. So, I left and forced myself to live independently. I found a job at a call-center to gain financial independence. I paid my dues and squeezed into the jeepney on my way to work. Sometimes, I was left with only two pesos in my pocket which was enough for a piece of bread to last me the whole day." She endured it because the thought of having to go home, chop off her hair, and dress as a boy was a more painful alternative.
All the discrimination she faced in the past served as her motivation. "It just makes you want to strive more and work harder to be a stronger person. You have to prove that even though some people look at you with contempt, you can still make the people who care about you proud, and influence and inspire those who face similar situations, with the dreams you accomplish and the goals you slowly achieve," she said.
FIGHT FOR LIBERATION
Being a member of COLORS (Coalition for the Liberation of the Reassigned Sex), a Cebu-based LGBT organization pioneered by Magdalena Robinson (Queen of Cebu 2011's Ms. Brazil), Bee is fighting for equality and non-discrimination. Whenever there are seminars or hearings concerning trans-women in Cebu, Bee is present, showing her unwavering support. She is currently active with the Anti-Discrimination Ordinance of Cebu, being lobbied in the Cebu City Council. Her fellow advocates like journalist Jude Bacalso, among others want to emphasize that they are not asking for 'special rights' but, basically, the recognition of the rights given to any citizen of the state.
With her sharp wit, flair for fashion, and undeniable beauty, Queen Bee is sure to exceed even her own expectations. But for now, the fight for eventual liberation and acceptance that she shares with so many like her remains paramount.
"I really hope that ten years from now, we can walk the streets without people calling us names, and that we get hired through merit and qualification and not get discriminated against when applying for a job. We pray, not for special treatment, but for an even playing field—that my chances at success are just as much as the next person's."
Irx Canseco
A budding artist and freelance fashion model, she resembles Australian model Andrej Pejic and Isis King of America's Next Top Model. Irx Canseco's androgynous beauty is the spice to Bee Urgello's sugar in Zee Lifestyle's first ever fashion editorial in 3D.
Currently working in one of the biggest publishing BPO companies here in Cebu, Irx discovered her potential in fashion modeling by coincidence. She said she was walking around in the mall when a budding Cebuano designer, preparing for a fashion show, spotted her. Her androgyny caught the designer's interest and he scouted her to model for him.
Irx originally wanted to take up Fine Arts but practicality pushed her to take up Nursing at the Cebu Doctor's University. She graduated in 2007 and is now a registered nurse. With her carefree nature, she admits that she is still playing it by ear on whether to pursue medicine or not. Before she ventured into BPOs and landed her marketing job, she helped in her dad's small construction company.
At the moment, she is pouring herself into her career that reaps enough financial gain, and she is proud of her financial independence. She works hard but still finds scant amount of extra time doing shoots for friends who are in the design community. These spurts of creative release balance out the highly corporate work environment she is faced with everyday. "I like painting and sketching. I love doing acrylic on canvas. Whenever I feel down, painting eases my worries and cheers me up" she says of her first love, art. Sadly though, she mentioned a vast amount of paintings were consumed in a fire a few years ago. She misses her art and hopes to find ample time to relive the hobby.
But Irx has learned to overcome life's shortcomings, with a determined love of life. Her positive demeanor helps her push further when others would feel discouraged. She laughs retelling an anecdote about an accident, falling into a deep ditch of a road repair site that left her injured. Though most scars from this mishap remain prominent, it hasn't caused her to shy away from modelling.
As with most individuals who are different, discrimination and bullying is common and, unfortunately, expected. But she shrugs this off as something that she has to deal with on a daily basis, "I know myself better and I know what I am capable of. Why would I let myself be affected by ill-meaning or toxic people who don't even know me?" Luckily for her, she never had to experience such hostility at home. "When I'm with my family I hardly feel that I'm 'different.' My dad's primary goal is to understand us, his children, and not burden us with society's expectations of how we should act, that we should be able to support ourselves even when we grow older and that we're taking the right decisions in life. I may be different but I feel that my achievements still make him proud. My mom is also very protective of us to this day," she says of her parents.
Family life shields her from the harsh realities of the world and so she prefers to stay at home at times. Not a fan of the party scene either, Irx spends her free time at friends' houses or takes sporadic trips to nearby beaches especially in Boracay, whenever she can. Growing up in a home that's only meters away from the local beach, she loves island living and likes to unwind, beachside, and meet people from all walks of life.
"I have my beads haphazzardly tied on my wrist with a string. They're made out of corals from the sea. I was given these beads on my 15th birthday. Some of them have cracks now but I love how they remind me of the beach."
writer EDWIN JAVIER JR.
creative director DAVID JONES CUA
photographer HANNAH BACALLA
models BEE URGELLO and IRX CANSECO
fashion stylist GILLIAN UANG
fashion assistant RONI YU
make-up artist ROMERO VERGARA, JOMER ARANCES and JOE BRANZUELA
locale CLUB AMNEZA
The First Philippine Terno Gala at the Waterfront
On March 10, 2023, important guests and personalities entered the halls of Waterfront Cebu City Hotel & Casino to attend the first Philippine Terno Gala in Cebu brought to you by Cary Santiago.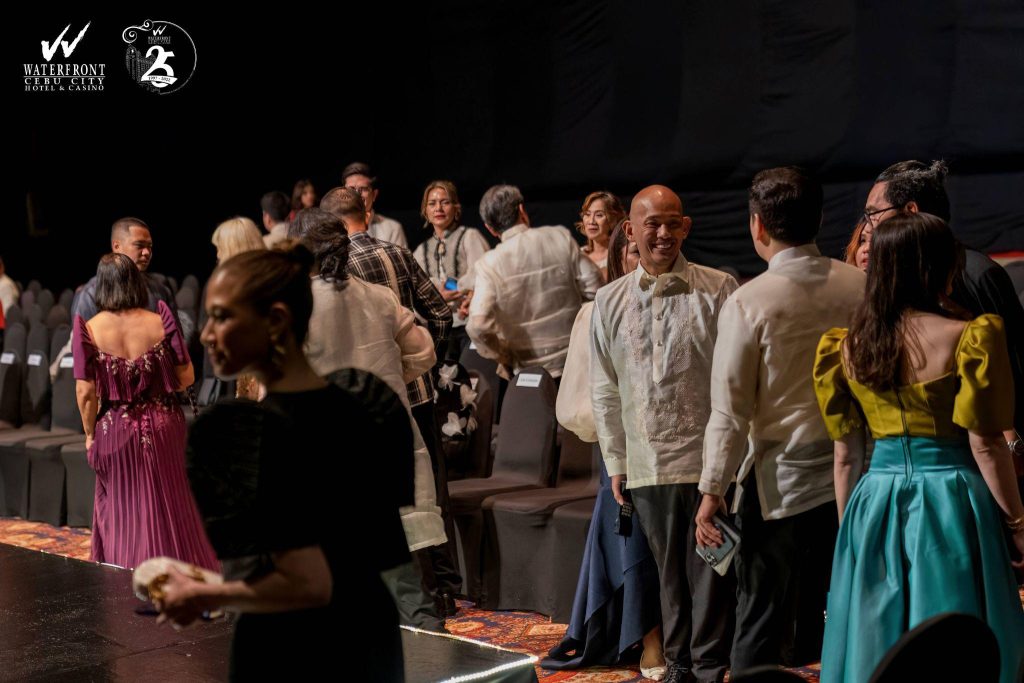 The Philippine Terno Gala's fashion show showcased couture pieces by world class Filipino designers: Rajo Laurel, Mark Bumgarner, Philip Rodriguez, and Cary Santiago.
The event started with Philip Rodriguez' daring designs that left the crowd with the need to see more.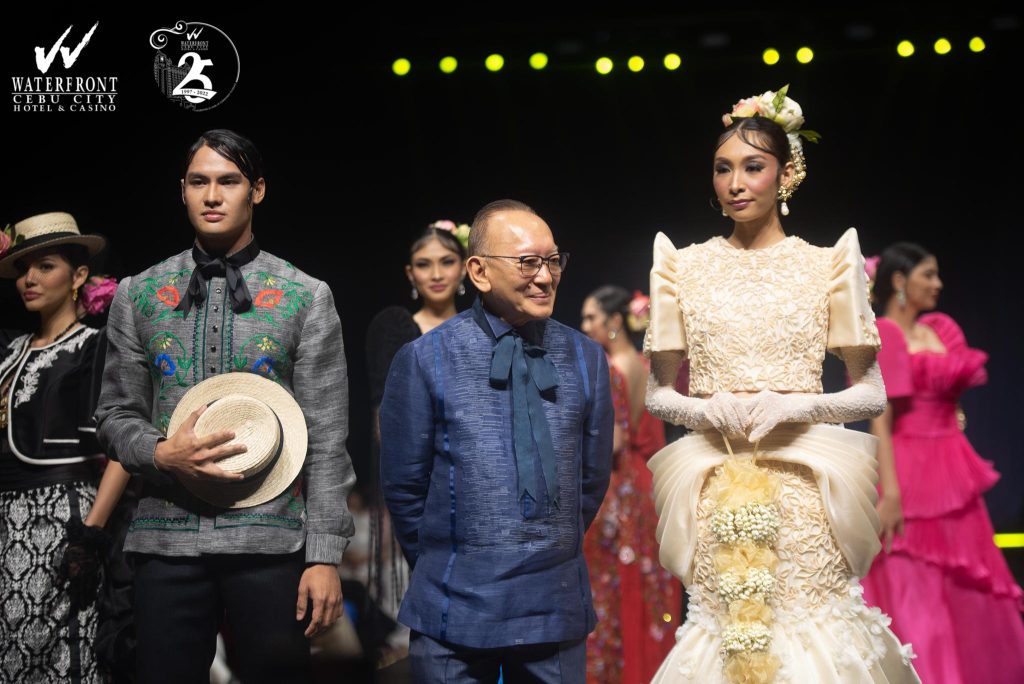 Followed by Rajo Laurel's contemporary pieces, keeping the ongoing gasps and cheers by the crowd alive to fill the ballroom's ambiance.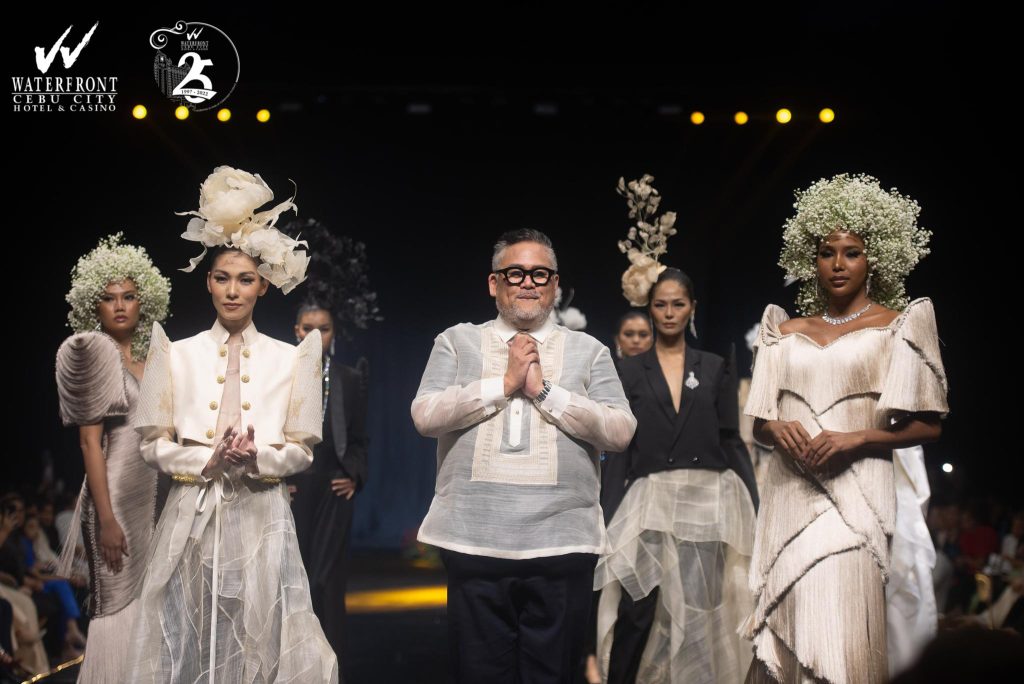 Next to grace the crowd is Mark Bumgarner's elegant designs had everyone raising their cameras to capture the admirable pieces.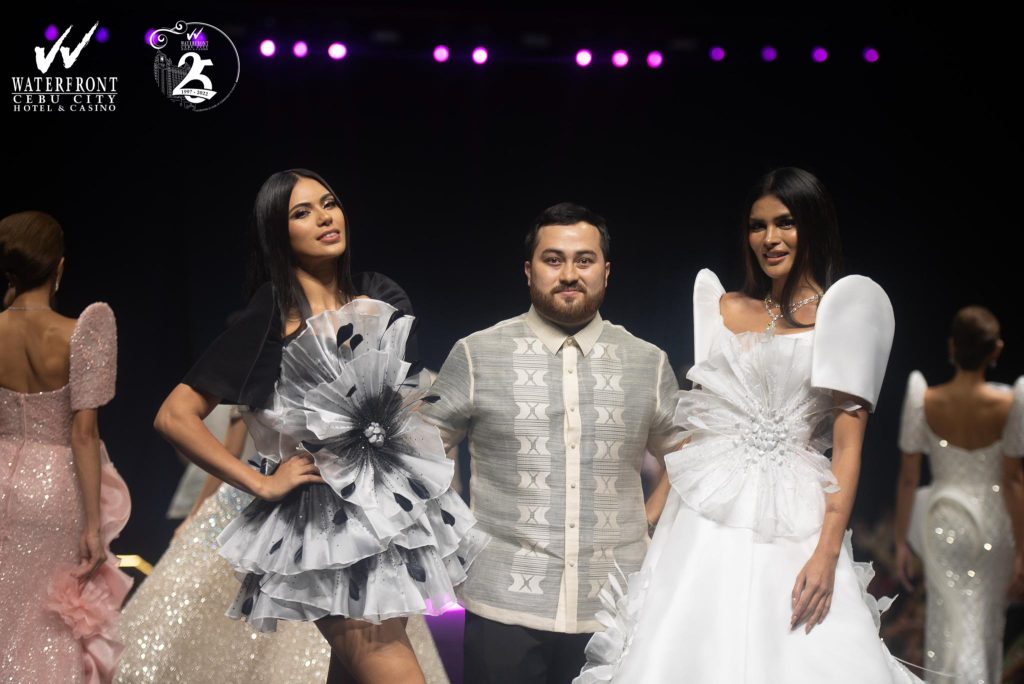 To end the fashion show, Cary Santiago left a statement as the runway welcomed stunning designs leaving the crowd in awe.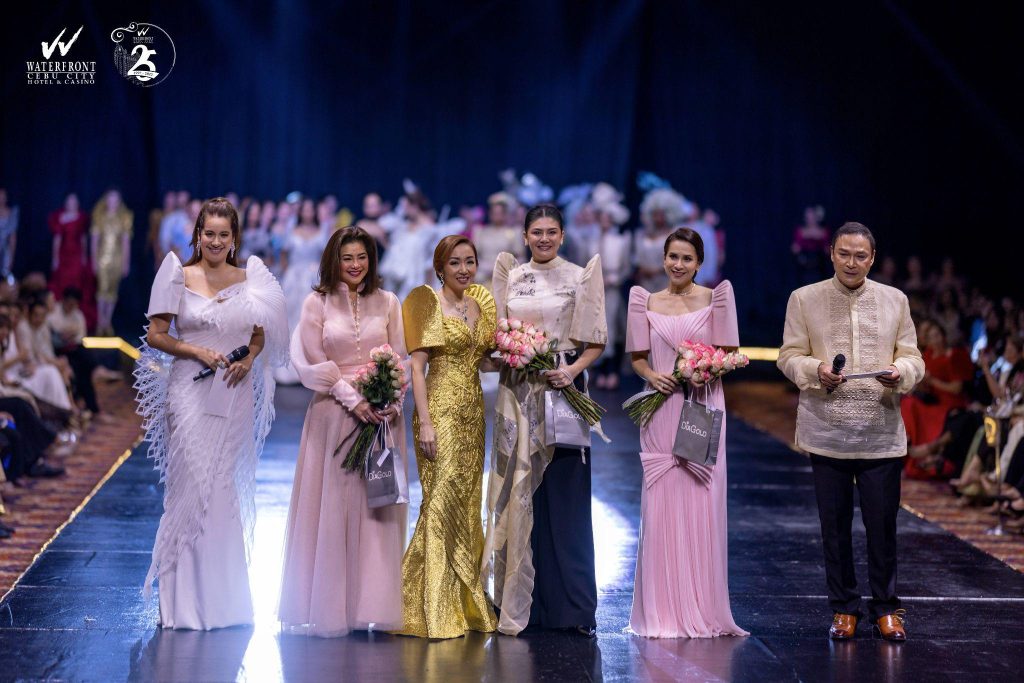 As a surprise to the guests, special rewards were given to the crowd stoppers of the night with special thanks to Dia Gold and Jun Villanel.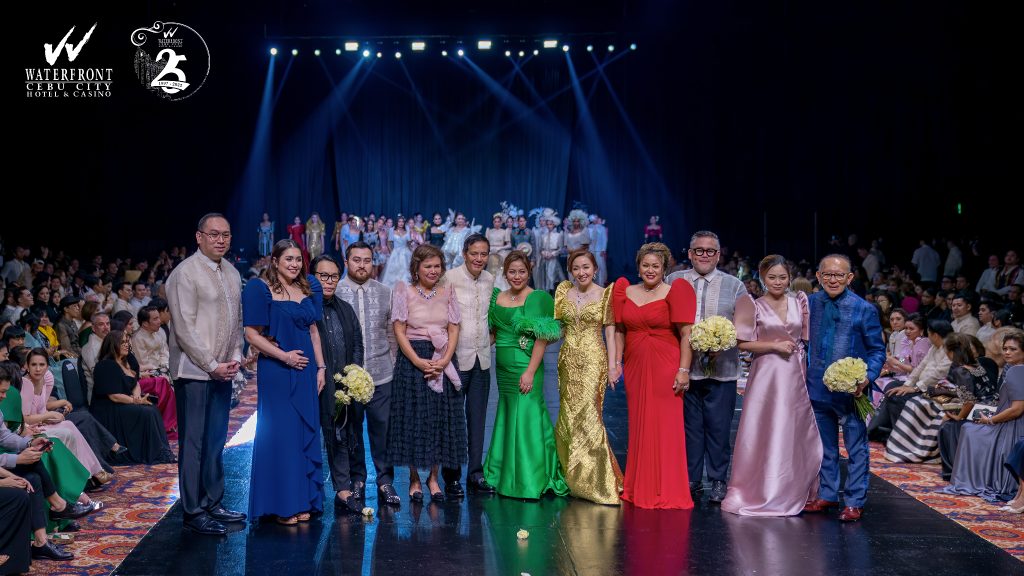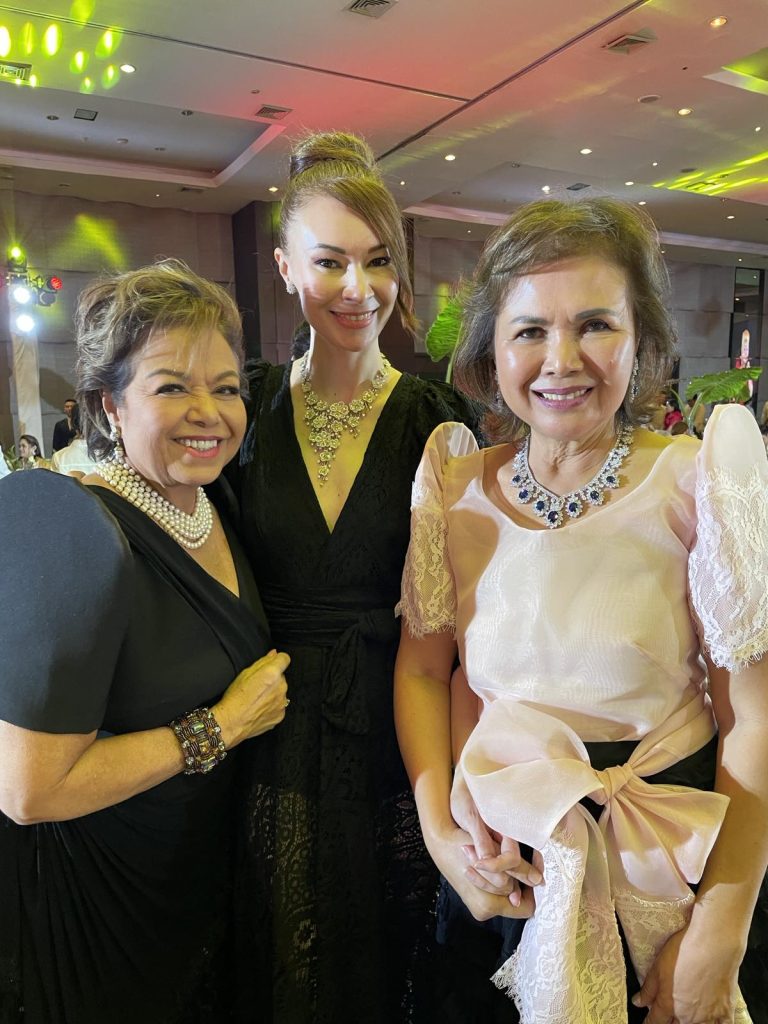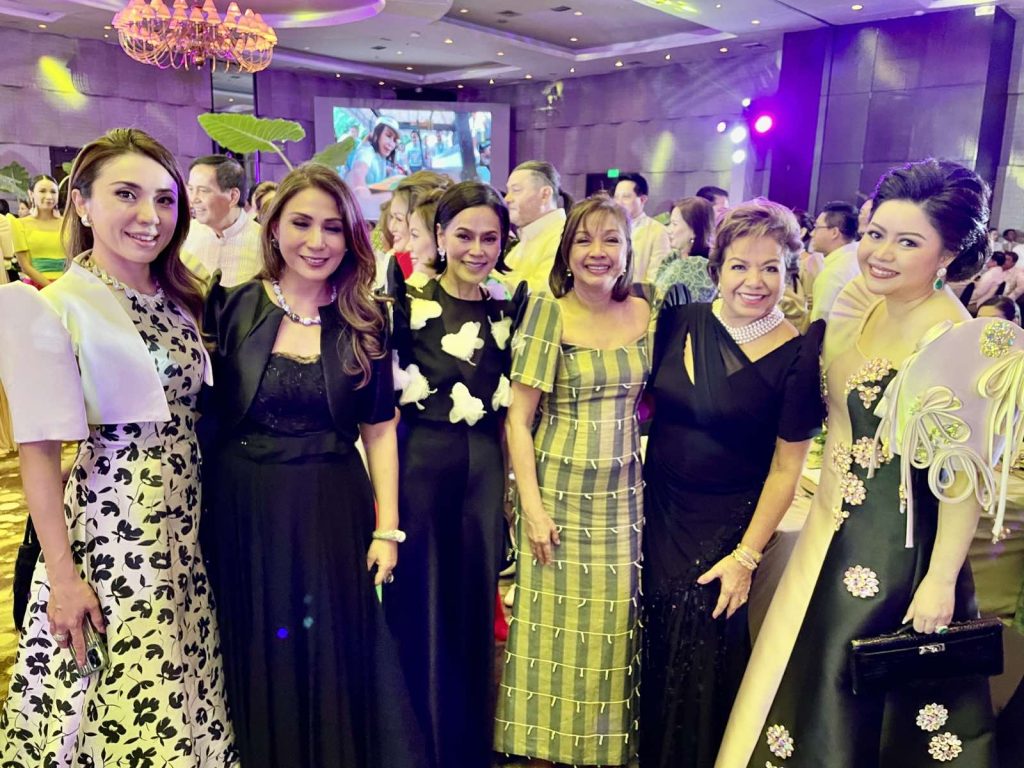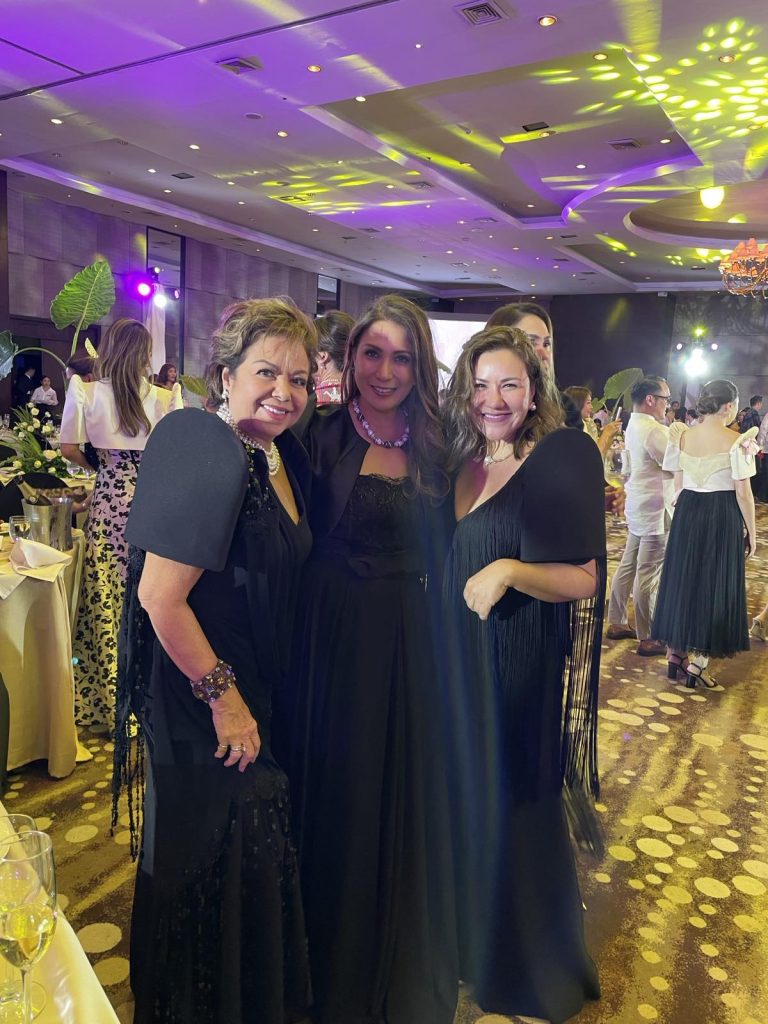 Waterfront Cebu City Hotel & Casino proved once more that they are the premier venue choice for grand events. Waterfront Cebu City Hotel & Casino will see you all in their upcoming events as a part of their year-long celebration of its 25th anniversary.
CEBU KALEIDO: A Night of Fashion and Celebration at Crimson Mactan Resort and Spa
Miranda Konstatinidou's beautiful beach wear and jewellery worn by her guests at an intimate beach party at Crimson Resort in Mactan. Konplott is Miranda's luxury fashion accessory brand sold in Europe, worn by fashion icons and celebrities (no, it's not sold locally) while her exclusive beach wear in silk are fabric designed by her, are also sold in high end resorts around the world. Meanwhile, Crimson Resort in Mactan will officially close temporarily for a makeover as most of their beachfront villas were damaged heavily by last December.s super typhoon Odette. Here's to a great reopening of Crimson in a few months. (photography by Steffen Billhardt)
Take a Closer Look at the Stunning Couture Wedding Dresses of The Brides At Triton Fashion Show
photography by Ephraim Basbas
The wedding industry, together with twenty of Cebu's leading as well as emerging fashion designers just made a glorious comeback in one magnificent fashion show, The Brides at Triton last March 12, 2022 at the Triton Grand Ballroom of the only 5-star premier resort & water park in the Philippines, Jpark Island Resort & Waterpark Cebu, in partnership with Danny Villarante, Emi Ayag and Cary Santiago.
Let's take a closer look at the exquisite bridal couture dresses showcased at the fashion show: