The Sinulog Experience
"The thing about Sinulog is that it's a symbolic form of the Cebuano cultural identity. It's a multi sensory experience that communicates to people on so many different levels." -Mikel Rama
MIKEL RAMA, Attorney
The thing about Sinulog is that it's a symbolic form of the Cebuano cultural identity. It's a multi sensory experience that communicates to people on so many different levels. For me what's special about it is the unique sense of collectiveness and community that it represents in that for a time every year we cease to be separate individuals, we instead become part and parcel of something larger than ourselves and dance to only one beat.
There is a moment during the Grand Fiesta Mass at the Basilica Del Santo Niño at the dawn of Sinulog day when the crowd sings the chorus to the song, "Batobalani sa gugma"—translated as lodestone of love and a celebratory expression of the Christian faith. Balloons fly to the heavens carrying each individual's petition prayers tied on their strings. The crowd sings as one voice with one hope and in one faith. That is Sinulog.
SIAN MAYNARD, Miss Cebu 2008 and Host
For the past three years, I've had to get up at 5 AM to get to the Grand Stand in order to cover the Sinulog contingents — and I can easily say that walking at 5:30 in the morning from the Fuente roundabout to the colliseum and seeing whole families already setting up for the day is easily one of the most moving things for me during Sinulog. To know that these families are willing to endure extreme heat or heavy rain not to mention the usual crush of people is something pretty humbling for me.
Sinulog is practically one of the biggest highlights of the year for me and something I can never stop being proud of. Not only does it bring everyone from all over the world to come and witness our Senor Santo Nino but one of my favorite parts of it is watching fellow Cebuanos come together to come up with such a production—and to do so with pride.
LONDON IN FULL BLOOM: An Exclusive Look at the recent Chelsea Flower Show
The Chelsea Flower Show in London, one of the most prestigious horticultural events in the world, returned in full glory in May 2023, captivating visitors with its stunning displays and landscape designs. Held annually on the grounds of the Royal Hospital Chelsea in London, this year's show proved to be a true feast for the senses, showcasing an array of breathtaking gardens, vibrant floral arrangements, and innovative landscaping. The 3-day event showcased 36 outdoor gardens, including four balcony gardens for small spaces. Inside the giant pavilion, blooms compete with each other, exotic flowers, roses, and many more.
The 2023 Chelsea Flower Show embraced a Nature's Harmony theme, with a strong focus on sustainability and mental health. The show's organizers emphasized the importance of sustainable gardening practices and biodiversity conservation, inspiring attendees to create beautiful outdoor spaces while preserving and protecting the environment.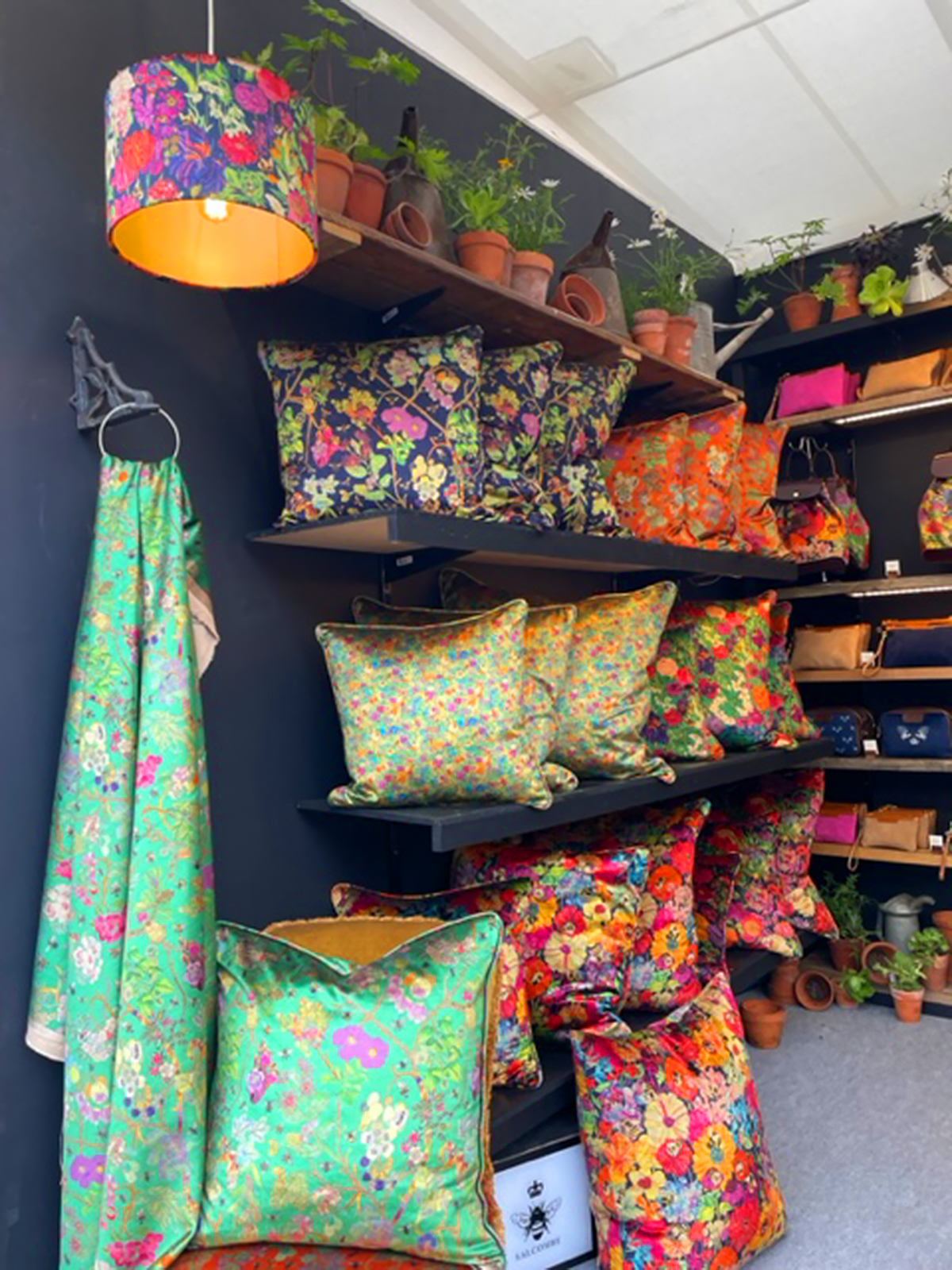 What's Cebu got to do with the Chelsea Flower Show in London? One person. James Doran Webb (https://www.jamesdoranwebb.co.uk), an Englishman working with driftwood, has been displaying his artworks for several years. James collects cast-off driftwood and shapes them into beautiful animal shapes that find places in some of the most iconic gardens. Leaping horses, owls, reindeer, and the occasional dragon, James Webb's creations are avidly collected by landscapers to add accent to gardens in all sizes, using cast-off wood, fitting perfectly with the sustainable element—something Mr. Webb has done quite well for the last decade.
***
The Philippine International Flower Festival will be held at the PICC in Manila from January 14 to 18, 2024. Watch out for more info from our website!