The Coffee Bean and Tea Leaf's Single Serve Beverage System
To call it a 'coffee maker' would be an affront to what the machine can actually do—especially since it's a machine that has been fated to set off a coffee and tea revolution.
To call it a 'coffee maker' would be an affront to what the machine can actually do—especially since it's a machine that has been fated to set off a coffee and tea revolution.
Meet the CBTL—the iconic, single-serve beverage platform du jour that is taking the world by storm. This is where Italian design and espresso-making expertise meets The Coffee Bean & Tea Leaf's distinct specialty coffee experience in one sleek and reassuringly simple package.
The question is, which CBTL is the right one for you?
The Contata
The draw of all things simple and sleek is hard to ignore. This makes the classic CBTL Contata's contours a premium choice. Its inherent sleekness mirrors the kind of ease that the confident and well-travelled set carries. The Contata comes in classic colors (black and gray) typifying the machine's elegant appeal, where the accomplished jet-setter's eye for aesthetics, global ideals and effortless class is reflected. In the simplest terms—it's globally sleek—two words that completely sum up the Contata owner.
The Kaldi
A more vibrant incarnation of the classic style, the Kaldi stands out with its dynamic colors and design that bears its own distinct personality.
Kaldi Blue
Still rooted in the ease and simplicity that is essential to the CBTL, Kaldi in blue celebrates the sporty and masculine appeal of its vibrant hue. It's a seamless fusion of sport and luxury—the compact look of the machine mirroring the active effortlessness that everyone from young dads to sports enthusiasts exhibit.
Kaldi Red
The deceptively simple yet distinctly individual look of the Kaldi in red is laced with an inherent sexiness that defines a feminine and bohemian vibe. While most machines will succumb to abstract references of art to convey its artistic sensibilities, this one makes an impression through sheer looks—much like a siren—whose energy is heightened by a certain je ne sais quoi.
Kaldi Gold
It's a machine that is as eye-catching as it is unassuming—displaying an innate sense of earthiness that allows it to tread the fine line between prominence and subtlety for anyone making room for the Kaldi in gold in their homes. The auspicious hue makes it an ideal choice for anyone who values the unpretentious vibe of a must-have item that celebrates its practicality as much as it does its exceptional design.
Kaldi Silver
It's a fusion of European design with edgy aesthetics that break convention that appeals to urban denizens who are constantly on-the-go. Kaldi in silver promises quick and effortless interaction with those who value efficiency in a modern and compact design. The machine reflects an inbuilt functionality highly valued by those whose schedules permit mere minutes of downtime, best spent with a gourmet cup of coffee or tea, served fast, fresh and piping-hot.
"Quite simply, CBTL is redefining the idea of instant coffee and tea, as we know it. No longer do we have to settle for watered down cups of morning brews; because now, a single push of a button can create a cup of café-quality coffee or tea—one that will not disappoint even the most discerning connoisseurs", explains Walden Chu, President of The Coffee Bean & Tea Leaf Philippines.
LONDON IN FULL BLOOM: An Exclusive Look at the recent Chelsea Flower Show
The Chelsea Flower Show in London, one of the most prestigious horticultural events in the world, returned in full glory in May 2023, captivating visitors with its stunning displays and landscape designs. Held annually on the grounds of the Royal Hospital Chelsea in London, this year's show proved to be a true feast for the senses, showcasing an array of breathtaking gardens, vibrant floral arrangements, and innovative landscaping. The 3-day event showcased 36 outdoor gardens, including four balcony gardens for small spaces. Inside the giant pavilion, blooms compete with each other, exotic flowers, roses, and many more.
The 2023 Chelsea Flower Show embraced a Nature's Harmony theme, with a strong focus on sustainability and mental health. The show's organizers emphasized the importance of sustainable gardening practices and biodiversity conservation, inspiring attendees to create beautiful outdoor spaces while preserving and protecting the environment.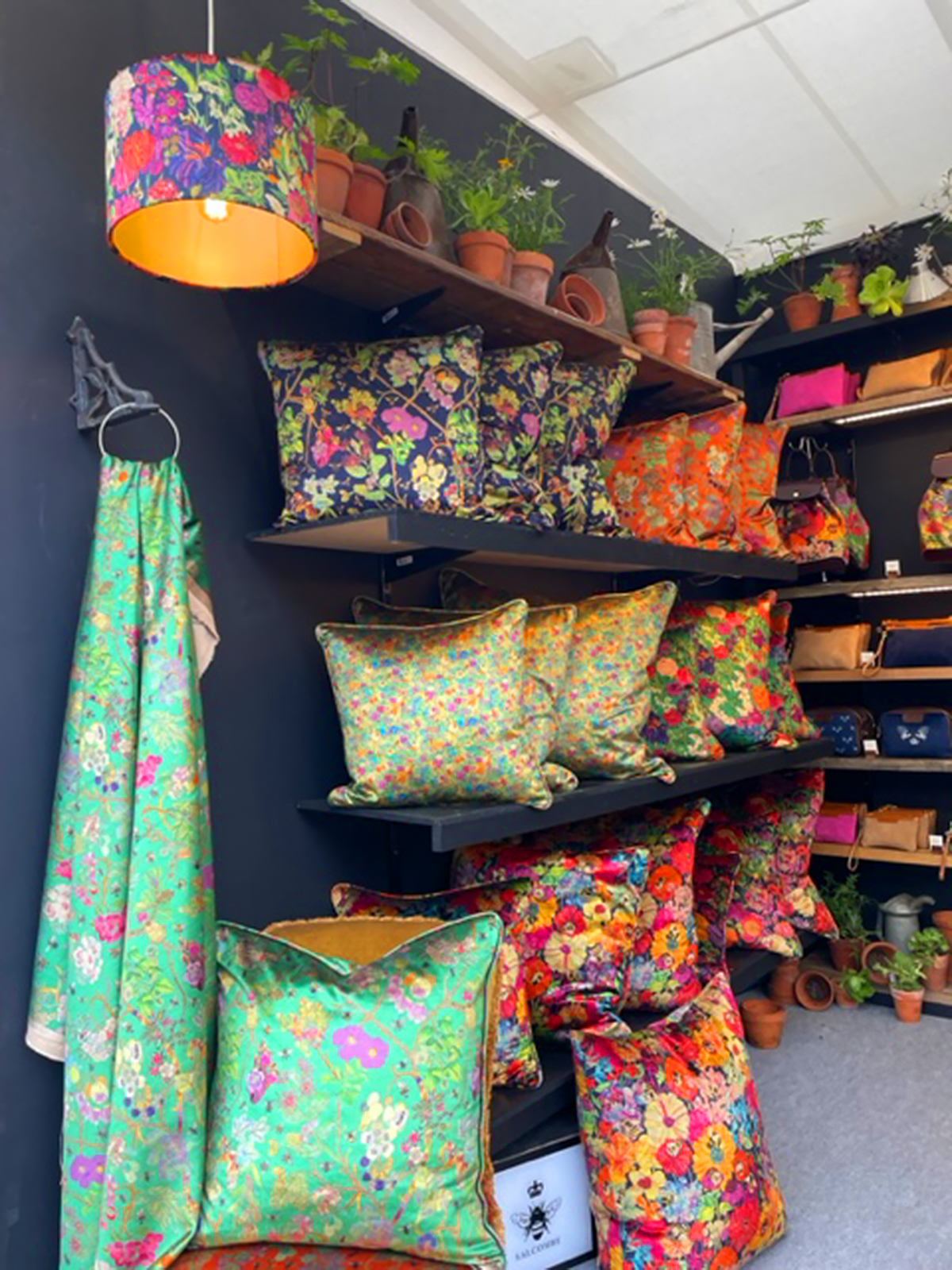 What's Cebu got to do with the Chelsea Flower Show in London? One person. James Doran Webb (https://www.jamesdoranwebb.co.uk), an Englishman working with driftwood, has been displaying his artworks for several years. James collects cast-off driftwood and shapes them into beautiful animal shapes that find places in some of the most iconic gardens. Leaping horses, owls, reindeer, and the occasional dragon, James Webb's creations are avidly collected by landscapers to add accent to gardens in all sizes, using cast-off wood, fitting perfectly with the sustainable element—something Mr. Webb has done quite well for the last decade.
***
The Philippine International Flower Festival will be held at the PICC in Manila from January 14 to 18, 2024. Watch out for more info from our website!