The Breakfast Club
How to Start Your Day
Breakfast or brunch? In Cebu, there's always time and room for both.
Breakfast is defined as breaking the fast of last night's slumber, whereas most take brunch to combine a late breakfast and an early lunch. Either way, as first meal of the day, Cebuanos like to have their fill. Think double servings of danggit (dried fish), sunny side up eggs, garlic rice, with a mug of sikwate (native hot chocolate).
But be it traditional or unconventional, take your pick from our list of tongue tickling choices guaranteed to perk your day.
How to Start Your Day: Breakfast or brunch? In Cebu, there's always time and room for both.
Breakfast is defined as breaking the fast of last night's slumber, whereas most take brunch to combine a late breakfast and an early lunch. Either way, as first meal of the day, Cebuanos like to have their fill. Think double servings of danggit (dried fish), sunny side up eggs, garlic rice, with a mug of sikwate (native hot chocolate).
But be it traditional or unconventional, take your pick from our list of tongue tickling choices guaranteed to perk your day.
UCC
In Japan, breakfast is said to be the most valued meal of the day; so it's no shocker they go gaga for their coffee. One of the best imports from the land of the rising sun, UCC Café stands out from other coffee shops for its fine dining aesthetic and Japanese-meets-Western menu. The coffee is somewhat pricier than other cafes', but only due to the tedious measures undertaken to siphon-brew the Japan-cultivated beans to produce a cup that coffeeholics would swear by. Even their lemon iced tea is prepared similarly and poured over ice. Pair this with a shitake mushroom omelette, anchovy fried rice or a waffle with frankfurter. UCC even adds a twist to Filipino classics like the healthy oats caldo in place of the traditional arroz caldo (rice porridge). Another rendezvous that executives prefer, this mall cafe has a flat screen TV forever tuned to CNN and a closed second-storey loft that offers privacy for business meetings. After you've selected an equally delectable confection as a topper to your breakfast meal, just press the button on your table for the waiter to bring you your bill.
UCC Café, The Terraces, Ayala Center, Cebu Business Park, Cebu City
Business hours: 7:00am to 11:00am on weekdays, 7:00am to 12:00mn on weekends
Tel. 6332. 417 1344
A CAFE
Unassumingly nestled behind a thin curtain of bamboo and jessamine shrubs, A Café serves a fine breakfast anytime of the day. The restaurant welcomes you to a spacious enclave whose mix of lime veneer, wood and leather furnishings mimic having your morning meal in an unpredictable setting. The all-day breakfast menu is for the breakfast lover who enjoys a perfectly poached pair of eggs benedict with a rich hollandaise sauce, smoked ham, and potato hash, or a stack of hot and fluffy blueberry pancakes topped with butter. There are of course the lighter options of fresh salads with portions good for two, soups, and sandwiches. But do take your time with the heartier dishes like the eight-ounce angus beef burger, or the hefty skillet breakfast of two fresh farm eggs, bacon, grilled sausage, potato hash, and beans. A Café is one way of enjoying the Abaca Group's top-caliber food and service in the heart of the city.
A Café, Crossroads, Banilad, Cebu City
Business hours: 8:00am to 10:00pm on weekdays, 7:00am to 10:00pm on weekends
Tel. 6332. 505 5692
www.theabacagroup.com
FERIA
In the Roman Rite liturgy, they call the days after Easter, "Feria"—signifying a day of celebration and feasting in all of Rome. Indulge in a hefty feast fit for a Caesar in the luxurious hotel, Radisson Blu. From the moment you walk into the swanky dining room that seats 300, you are greeted by a sweet aroma of freshly baked bread, not to mention a very courteous and interactive staff. Featuring an assortment of local and international cuisine, Feria is well known for its Super Breakfast Buffet. Jumpstart your morning by making your way to the multi-cultural stations: Asian, International, Mediterranean, and Continental. There are also separate stations for egg omelettes and dessert. Have their Chinese dimsum and roast pork drizzled with a saccharine pineapple sauce, or concoct your own soup with your mix of ingredients. It's never too early in the day for a bowl of their special ice cream. Guests checked in at Blu's business suites have the option of "breaking their fast" at the Radisson Club Lounge, the executive lounge on the 20th floor with a panoramic view of the neighboring Mactan Island and Channel. Nothing like starting your day with a gastronomic tour around the world in your choice setting.
Feria, G/F Radisson Blu Hotel Cebu, Sergio Osmeña Boulevard cor. Juan Luna Avenue, Cebu City
Business hours: 6:30am to 10:30am daily (breakfast buffet)
Tel. 6332. 402 9900
www.radissonblu.com/hotel-cebu
THE MARRIOTT GARDEN CAFE
Parking at the Marriott Hotel has never been more convenient with the new, shaded walkway from Ayala Center that cuts straight into the hotel. When it comes to hotel breakfast buffets in the city, it is common knowledge that the Marriott's is among the best. Their buffet is a combination of Filipino, Japanese, American, European, and now, overseen by Korean culinary students, Korean—breakfast elements with general favorites being their chicken tocino, steamed garlic fish, omelettes, a variety of fresh breads (including luscious ensaymada), and a mean bulgogi. Be brave to order something that's not on the regular buffet menu like a refreshing smoothie made with fruit of the season. The restaurant blends with the garden and al fresco deck area where you may enjoy your meal, and feel as though you are dining in an oasis tucked in the heart of the city. There are also sumptuous options for vegetarians and picky eaters so just notify the very attentive staff of your preferences. The Marriott's latest promo to BPOs in the area also lets one avail of a 50% discount off of brunch, but that in itself is a whole other story.
Cebu City Marriott Hotel Garden Café, Cardinal Rosales Avenue, Cebu City
Business hours: 6:00am to 11:00am daily (breakfast buffet)
Tel. 6332. 411 5800
www.marriottcebu.com
THE BEVERLY CAFE
Beverly Café is an all-time favorite breakfast haunt in Cebu. Formerly known as Eddie's Hotel, this restaurant is the closest we can ever hope to having an American diner. The no-nonsense coffee shop décor is agreeable with a breakfast menu that brings in a totally authentic Cebuano clientele. The service is reasonable, and before you can sink your teeth in the homemade goodies, coffee pours endlessly in an atmosphere that is best described as mild breakfast chatter. High on the list is the smoked milkfish with fried eggs and your fruit of choice. Not to miss are the corned beef and the homemade country sausage topped with southern style milk gravy.
Beverly Café, Beverly Boutique Business Hotel, F. Manalo St., Cebu City
Business hours: 6:00am to 11:00pm daily
Tel. 6332. 254 857
www.beverlyboutiquehotel.com
THE PANTRY
Entering The Pantry is like stepping into Grandma's kitchen and getting a whiff of whatever she whips up best. Not surprisingly, this was exactly what the couple who opened the deli-dessert café last year had in mind. The Pantry is designed where you're free to roam and point to what you'd like for breakfast from their wide selection of savories and sweets, making it oh-so-enjoyable for families and friends. Heavy morning eaters will get a kick out of their Dmitri sandwich, which is packed with a beer sausage, maple smoked ham and pepper lyoner, with veggies and a honey mustard dressing. Their Spanish chorizo, which you can have with rice or bread, is sautéed in extra virgin olive oil (EVOO) from Spain. You can have it with native eggs that are delivered regularly from an organic farm. Those with a sweet tooth can choose from among twenty flavors of cupcakes to go with their coffee; the rich peanut butter cupcake is a must-try. With just a transparent glass separating the dining area and the kitchen, diners can watch how their orders are prepared, then purchase the ingredients from the shop.
The Pantry, The Gallery, J. Luna Ave., Mabolo, Cebu City
Business hours: 8:30am to 10:00pm on Sundays, 9:00am to 10:00pm from Mondays thru Thursdays, 9:00am to 11:00pm on Fridays and Saturdays
Tel. 6332.268 9300
www.thepantrycebu.com
PANCAKE HOUSE
"Flat as a pancake" is the last thing you'd say to describe the new Pancake House at Oakridge Business Park. They're fast becoming another favorite breakfast spot in the city evident through their regular market base—corporate groups for early morning meetings, parents after driving their kids to school, BPO employees straight from work, and even the after-church crowd. And though they serve great pancakes from opening to closing, that's not all they're about. Their menu is so diverse that you can swap a traditional breakfast meal for steak. While it's comforting to know that sumptuous steaks can be had that early, their breakfast bestsellers are still their beef tapa, which most Filipinos enjoy, served with a choice of rice, fried egg, and atchara (pickled papaya), as well as their crispy golden brown waffles topped with whipped butter, and hot syrup on the side. The orange interiors also add flavor to the experience with diner-like booths that give a sense of privacy for meetings or special dates.
Pancake House, Oakridge Business Park, A.S. Fortuna St., Mandaue City
Business hours: 7:00am to 10:00pm daily
Tel. 6332. 411 1188
Vienna KAFFEEHAUS
In Cebu, the closest you'll get to the famed Austrian capital is in Vienna Kaffeehaus. Apart from the obvious reference, it has been the go-to place for a steaming plate of Austro-Hungarian goodness for over 25 years. Businessmen and professionals on the go frequent Vienna Kaffeehaus for it opens as early as 6:00 am (in selected branches) and serves hearty breakfast meals any time of the day. Their Banilad branch has the ambience of a Viennese café-cum-diner and the warm-colored upholstery can lull you to relax or wake you up for a busy day ahead. The server ladies approach your table in hip kitsch Bavarian-inspired uniforms, and you are likely to order their new breakfast set which comes with two menus (their sausages are a classic), an egg done your way, rice or bread, and your choice of coffee or juice. If you like your coffee black, you will relish taking sips of their caffeinated drink brewed from Austrian coffee beans. Their succulent corned beef flakes that take a laborious two days to prepare are also a favorite.
Vienna Kaffeehaus, A.S. Fortuna St. cor. Banilad Rd., Cebu City
Business hours: 6:30am to 12:00mn daily
Tel. 6332. 505 3565
www.viennakaffeehaus.com
Other branch addresses:
Pedro Calomarde St. cor. Gorordo Ave., Cebu City
G/F Orchard Hotel and Suites, A.S. Fortuna St., Mandaue City
Goldberry Suites, Quezon National Highway, Pusok, Lapu-Lapu City
The Gallery, J. Luna Ave., Mabolo, Cebu City
DON MERTOS
If you can't make it to Hawaii by morning, you can head down to Don Merto's Restaurant located at Casa Escaño Bed & Breakfast and treat yourself for some Loco Moco. This is a great tasting Hawaiian breakfast dish that consists of rice, a very filling hamburger patty with brown gravy crowned with two fried eggs, and your choice of brewed coffee or juice. Don Merto's is probably the only establishment in Cebu City with this high-protein dish on their breakfast menu, and their morning crowd, many among them early runners, find it perfect for storing up energy before they continue the rest of their day. The eclectic mix of dishes being served at Don Merto's is inspired by old family recipes and Hawaiian cuisine.
Don Merto's Restaurant, Casa Escano Bed & Breakfast
94 Juana Osmena St., Cebu City
Business hours: 6:00am to 10:00pm daily
Tel. 6332. 253 5563
Other branch address:
G/F SM Northwing, SM, North Reclamation Area, Cebu City
ILAPUTI
There's one place in Cebu where you can find clubbers concluding an epic night out and business professionals getting started with their day, all having breakfast at the same time—ilaputi. From the modern, cozy interiors to the tastefully compiled music playlist, everything about this 24-hour restaurant appeals to the senses. But of course, the primary reason people flood to ilaputi is their gourmet comfort food. Have The Stroganov or Nonihm Thai and you will notice a distinct twist to these international hits. Get a great bargain by ordering the Big Breakfast and taste a sampler of nearly everything on their breakfast menu, with garlic rice and two fried eggs. And what is breakfast without a cup of joe? They serve unique blends of high quality coffee by Italian brand Illy. With these morning choices only a fraction of ilaputi's eclectic cuisine, it doesn't matter what you're in the mood for; a culinary adventure awaits you.
THE TINDER BOX
Ask anyone in the city and they'll tell you where The Tinder Box is. The ever reliable deli in Cebu for the past two decades, The Tinder Box is the ideal brunch venue for friendly and business meetings for its chic setting—glass walls that let sunlight settle on steel tables with punchy colored placemats, and chillout music that sounds from their speakers every morning. Take your pick from The Tinder Box's extensive menu of sausages and pair this with their panini bread, omelette, and freshly squeezed orange juice for a European breakfast. The French Toast is sinful in its portions and comes with sliced fruit and crème brulee; the pleasant surprise of tart mango tucked in between the fluffy bread will make you smile. Watch out for new products in their deli next month, including 30 new cheeses to choose from for a mid-morning cheese platter.
PANDEMIC DIARIES: Twelve Months Later
Photos taken by Pablo Quiza around Cebu City during the months of March, April and May 202
AS WE APPROACH ONE YEAR under pandemic times, we look back at March 2020 with fascination. And awe. We had 12 months of lockdown and survived the so called new normal. We lived with masks and alcohol even today. Carless roads and dark malls. Those were the early days of March, April and May.
It stretched to October and past Christmas. No Sinulog. Virtual parties on Zoom and virtual mass on You Tube and FB Live. We debated on the best meds to take if we get sick and whether to wear masks (please do!). We scampered for face shields and anti-viral sprays. Vitamins C and D and zinc. Later, we survived being swabbed and we learned the difference between a PCR and an anti-gene test. The latter cost less.
We dreaded the declarations of IATF mandated from Manila. And we got mad at the police chief who had a birthday party while his people were busy locking up everyone violating the lockdown. Most horrifying of all, we needed to produce IDs! Are you a resident of Barangay Lahug or Banilad? Are you employed and why are you still working? Everyone suffered thru endless checkpoints. Most sad of all are those using motorbikes, they seem to get the raw end of the deal since those with cars are not as scrutinized. We managed to trick the system by putting a big handwritten note in front of the car: COMPANY CAR, and zipped tru the police desks in the middle of the road. Don't even think of travelling, by plane, boat or bus. The collection of the required documents is enough for one to get exposed to Covid.
We learned to shop online, order groceries and necessities thru delivery. We slowly moved towards cashless payments. Gcash and banks like Union Bank and China Bank with friendly apps are heroes for making life easy for most of us to spend what little cash we have to spend on Lazada or pay the VECO bill. Oh and we binged on K dramas on Netflix and You Tube, kamsaminada.
As 2021 enters, there are some good news. For those obsessed with news, you already know that 7,000 vaccines arrived last March 2 in Cebu, with more expected in the next few weeks. The death rate is not as high among those who caught this pesky virus, which tells us that doctors in the hospitals have some proven expertise in dealing with Covid. More cures should be in the horizon.
Meanwhile, lets continue dreaming of the day when we can cross borders again, even if its just Bohol or Boracay, Bangkok or Hong Kong. Ready those luggages and bags bought during the 3/3 sale in Shopee in preparation for the day when we can take the ferry or the plane for new adventures.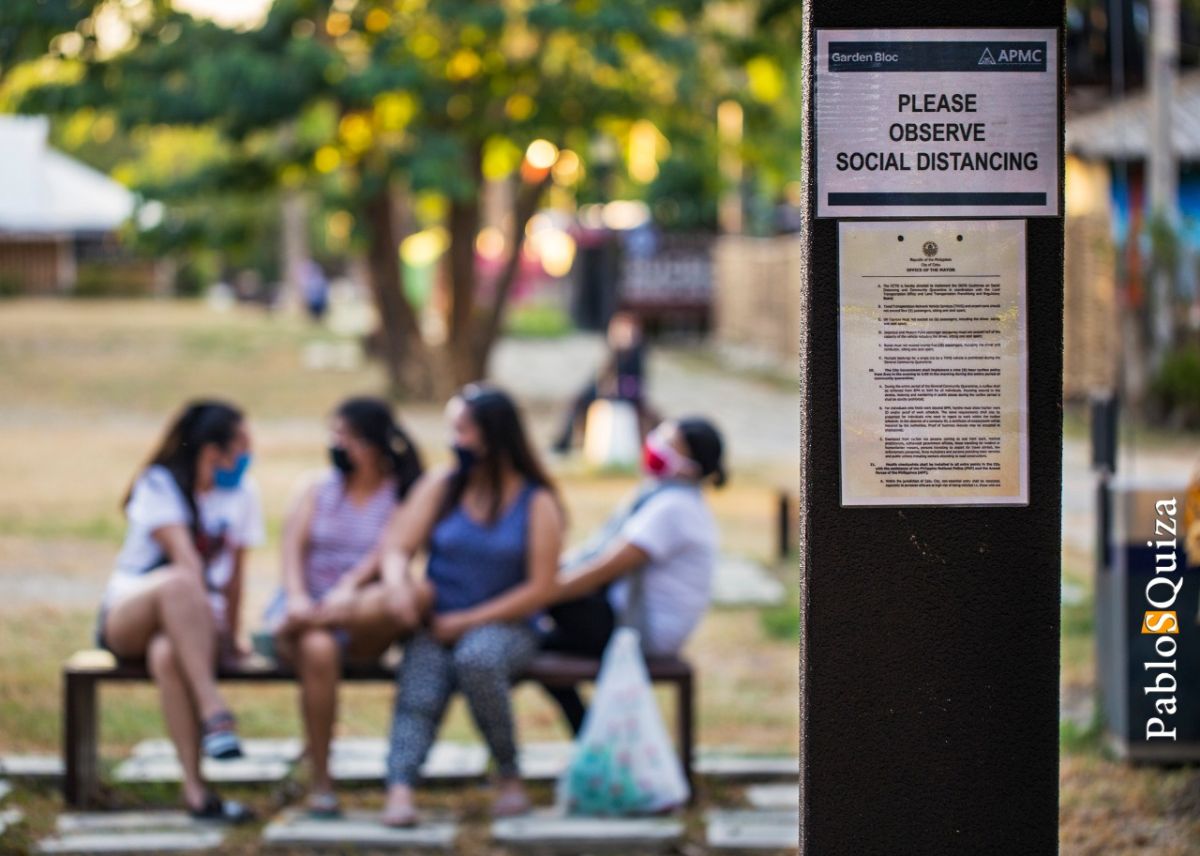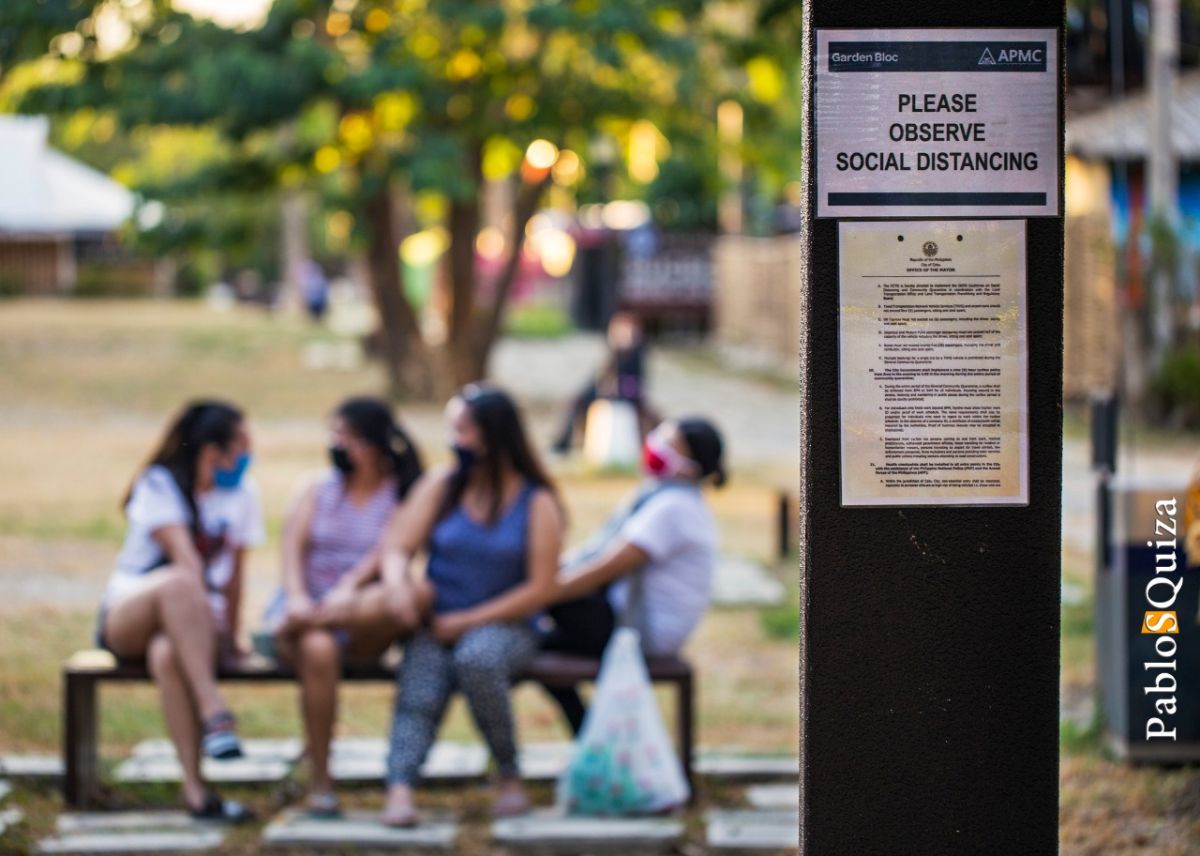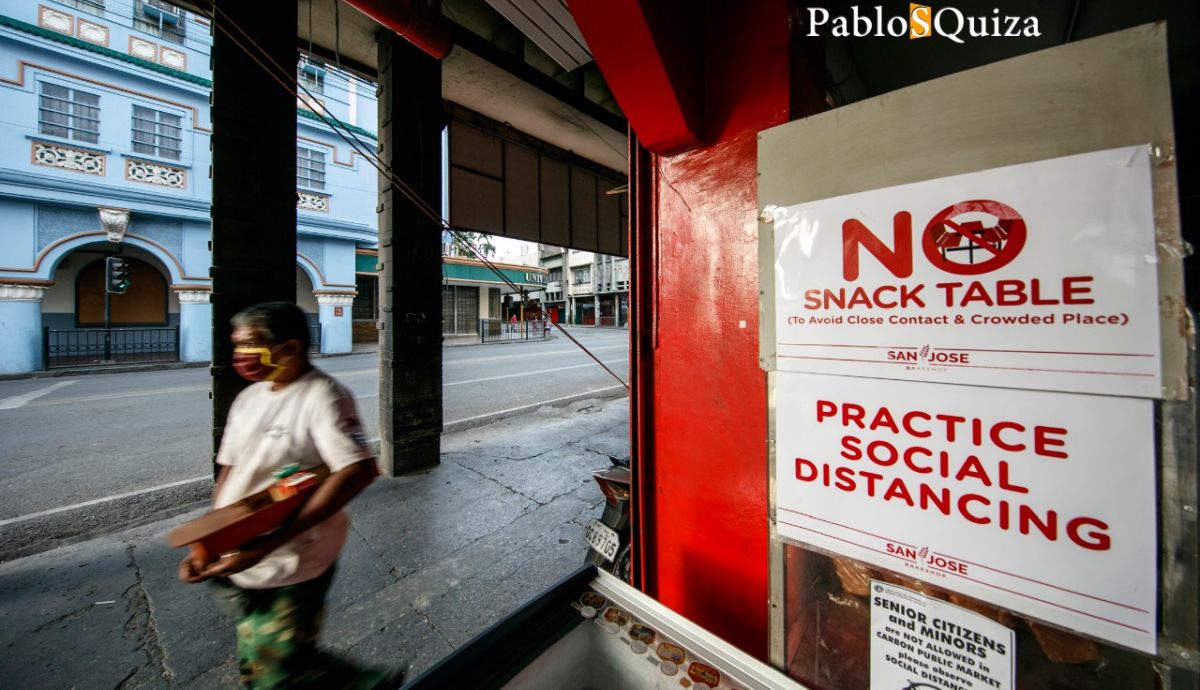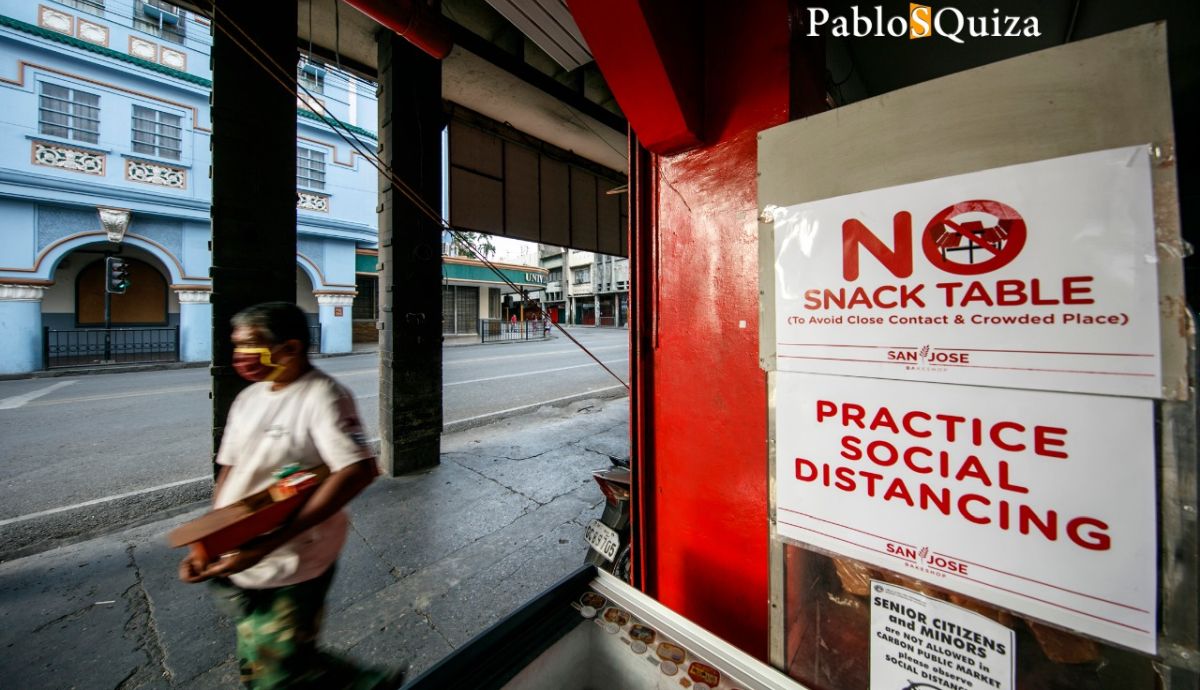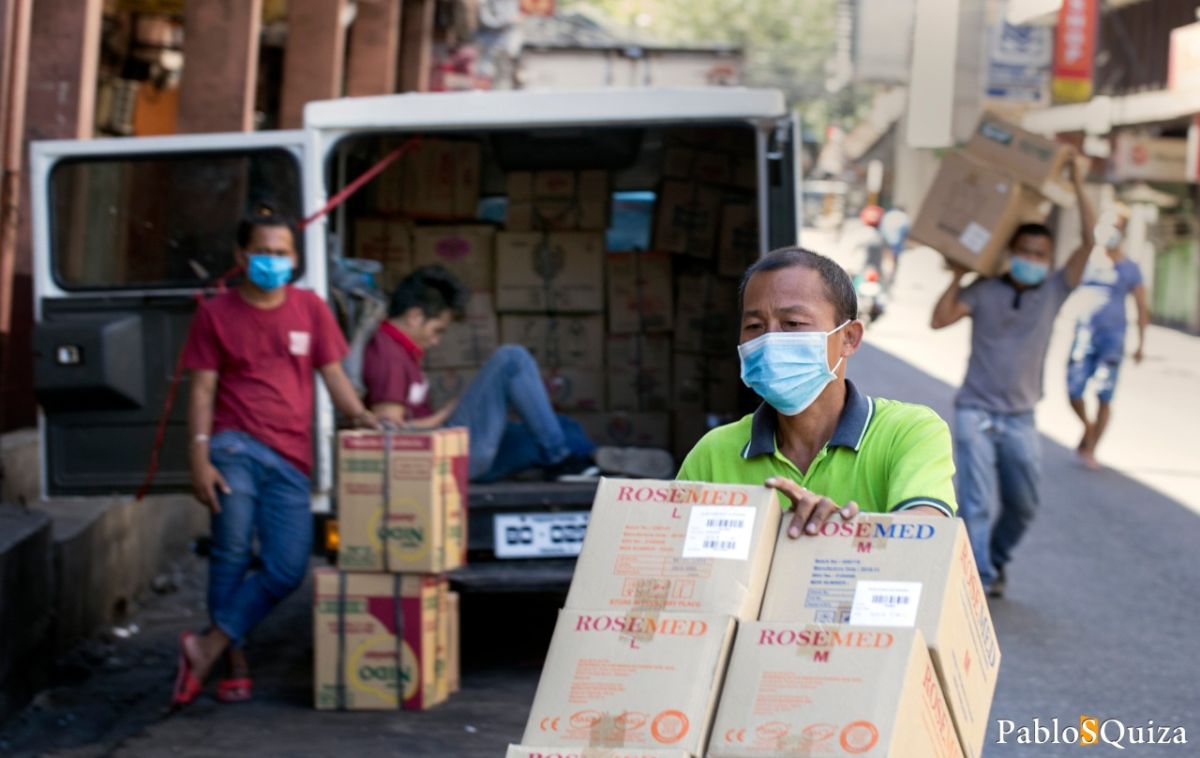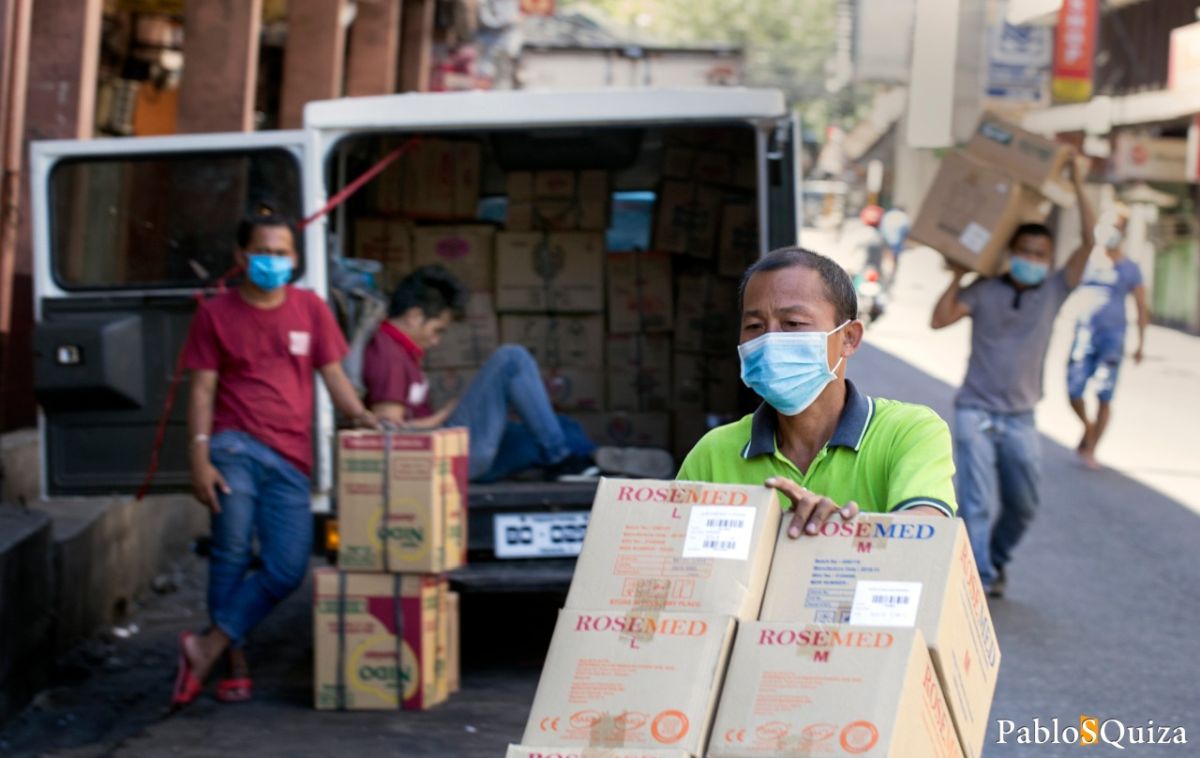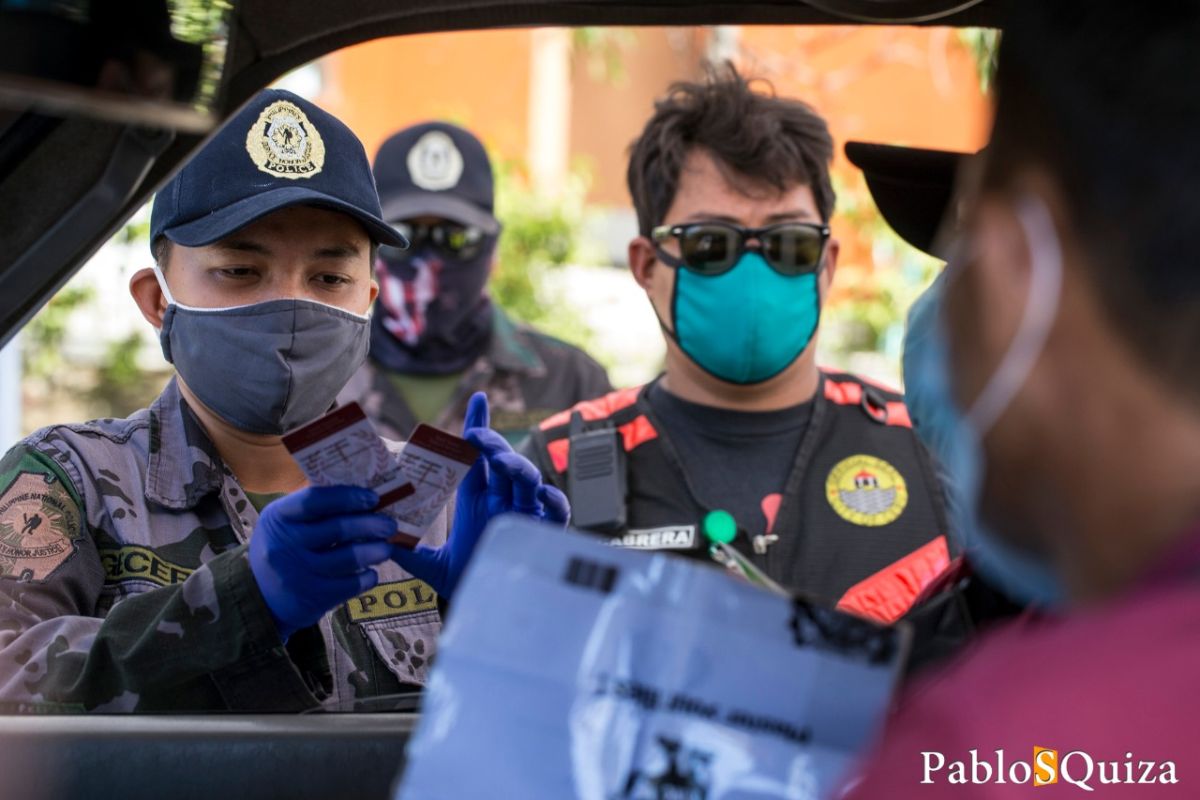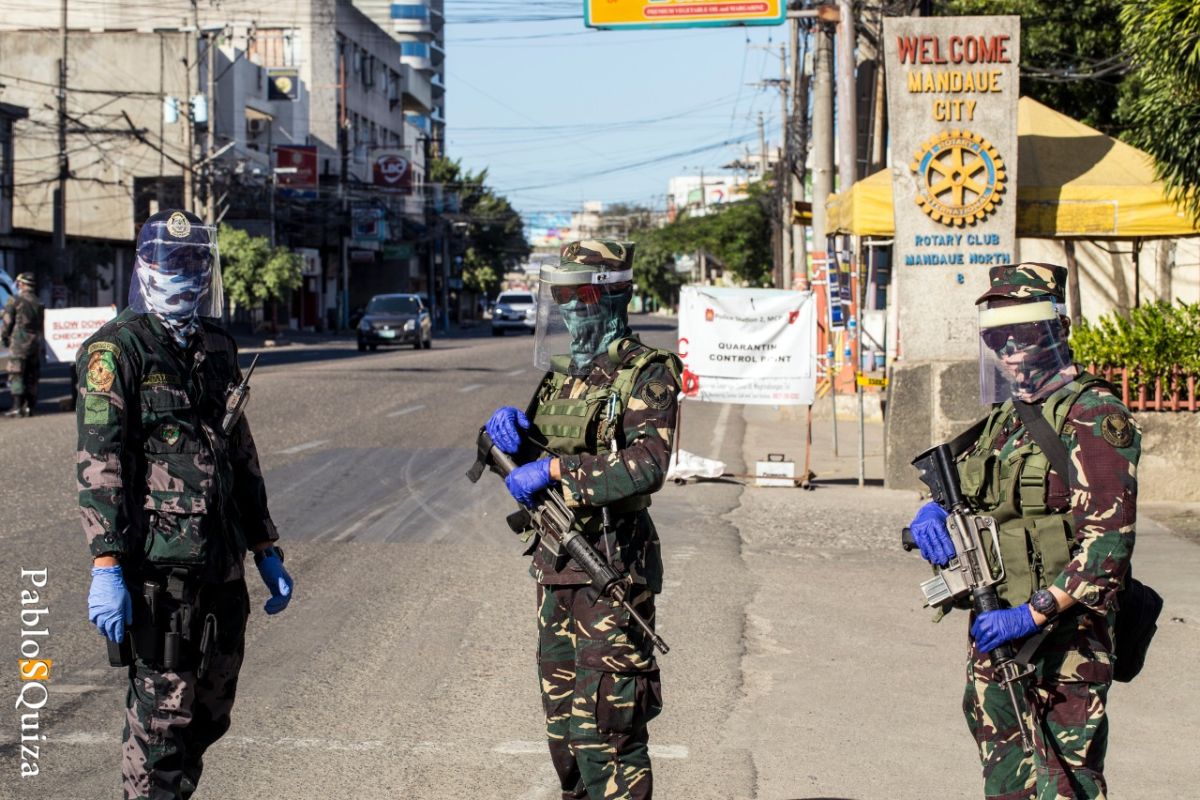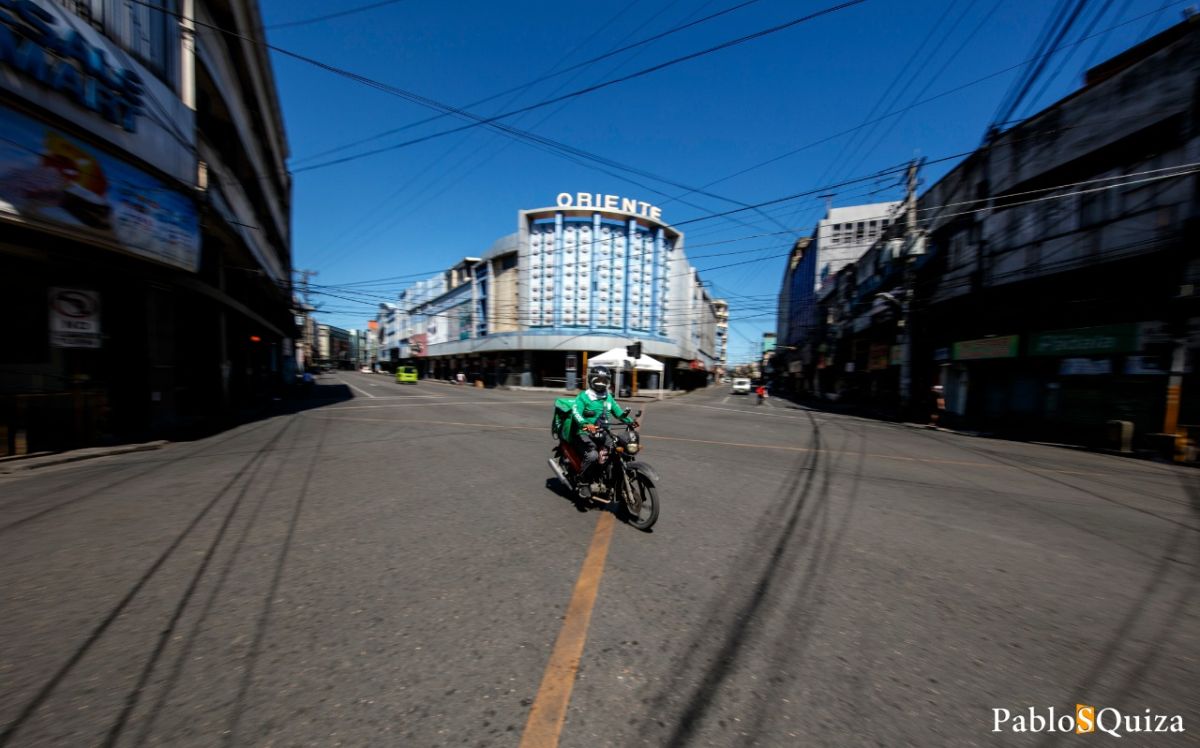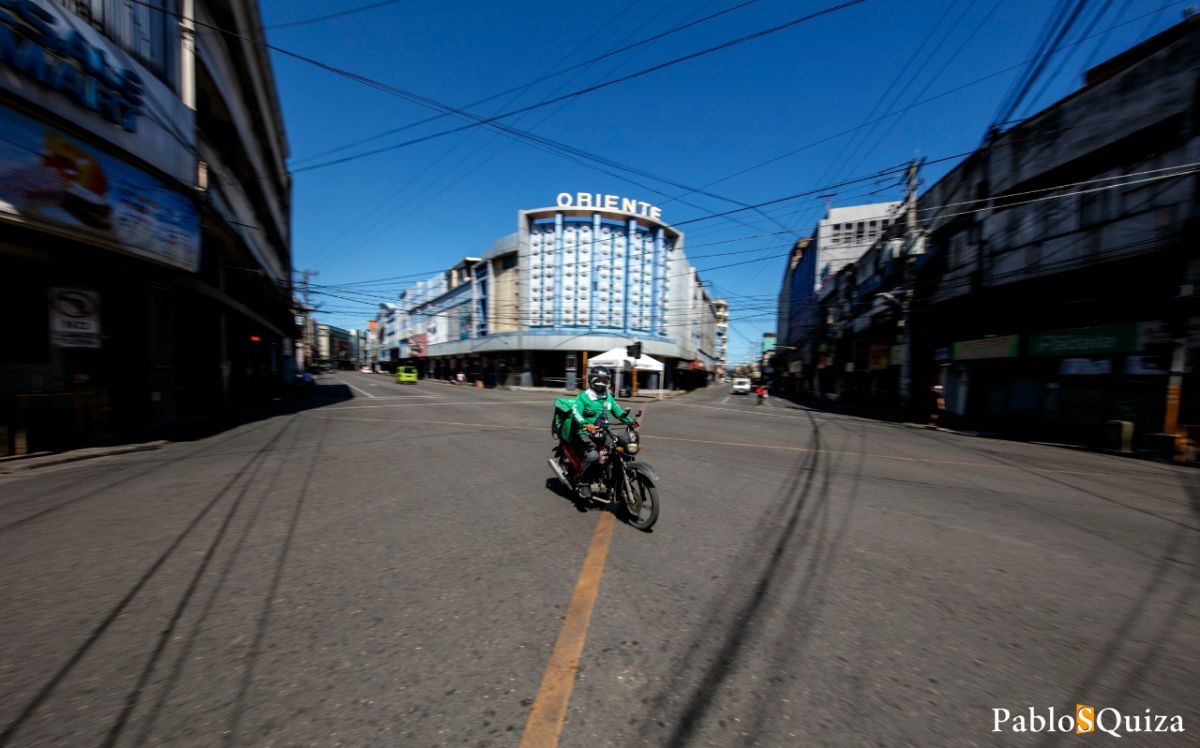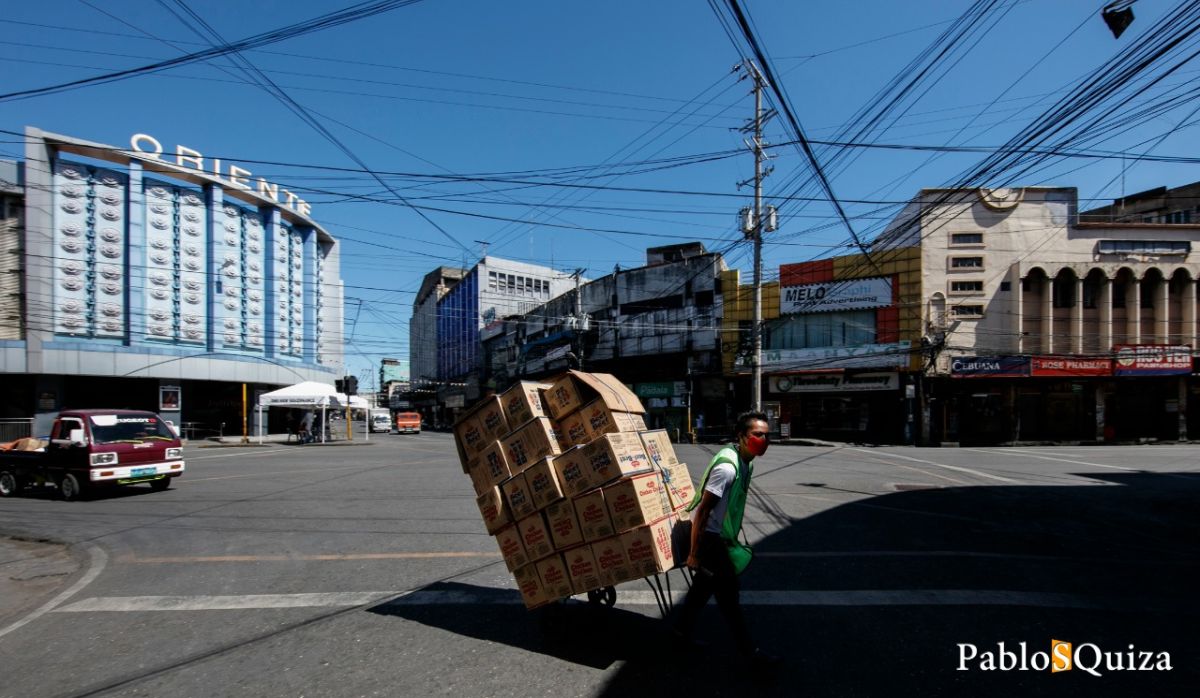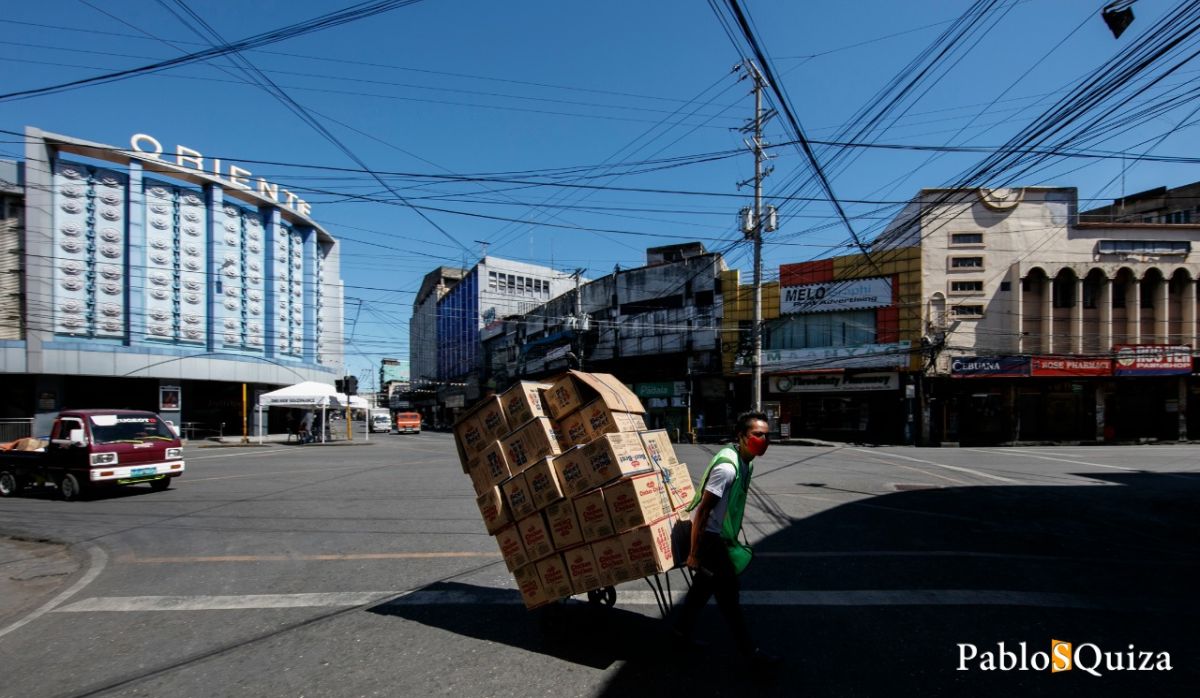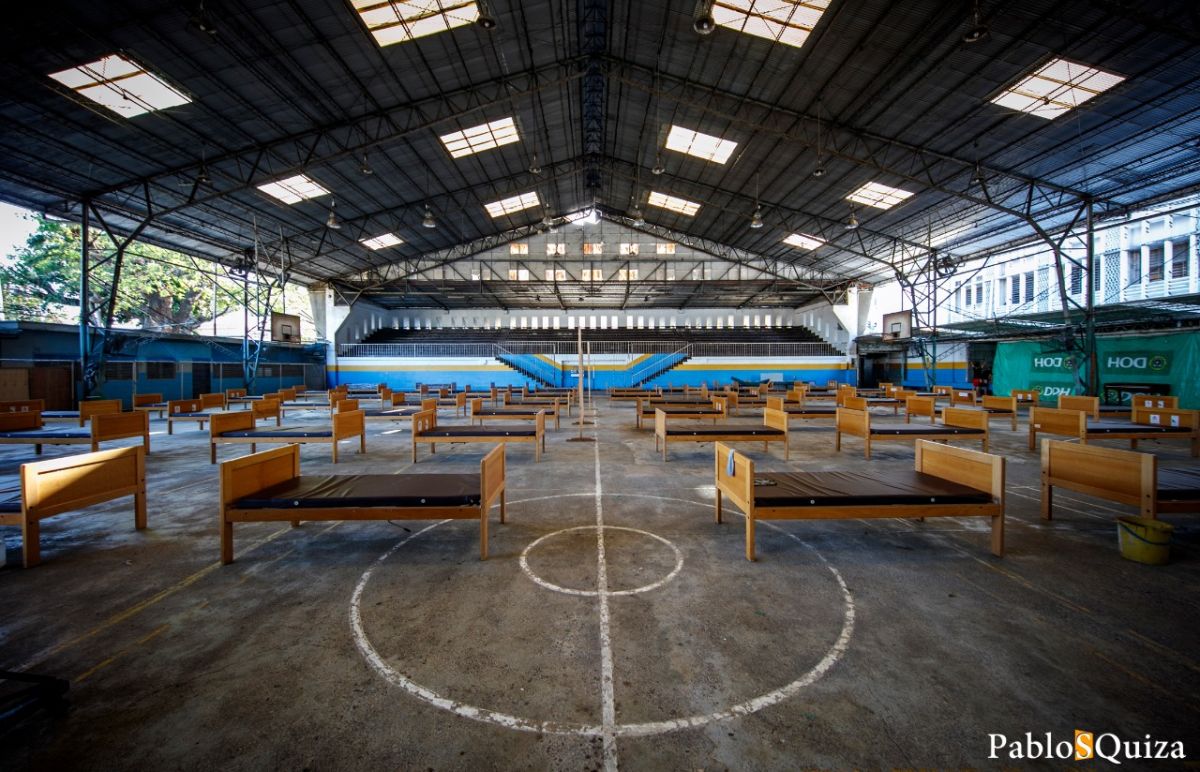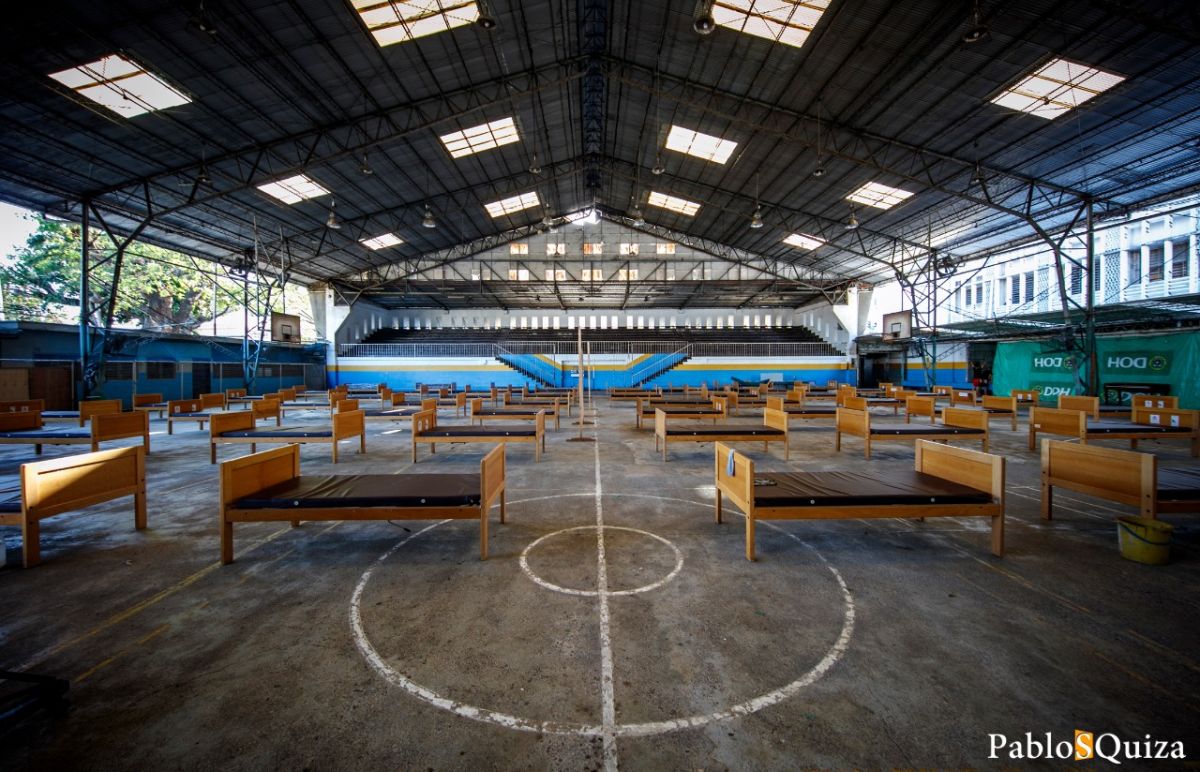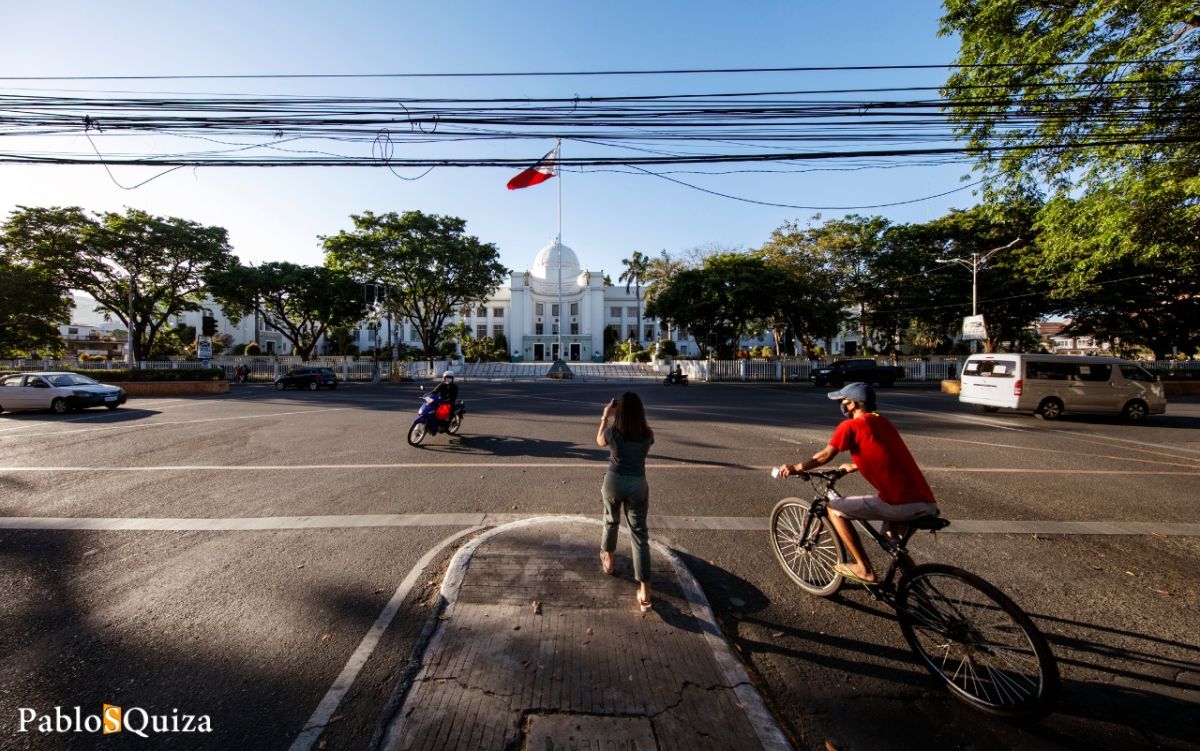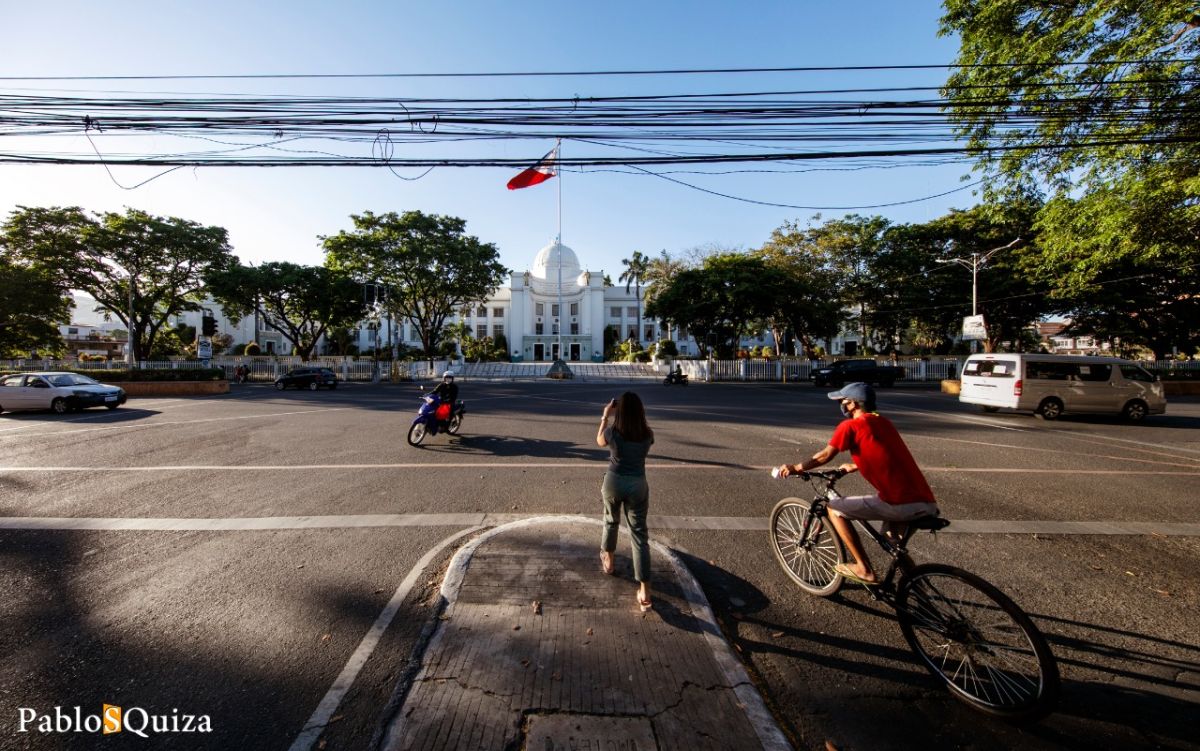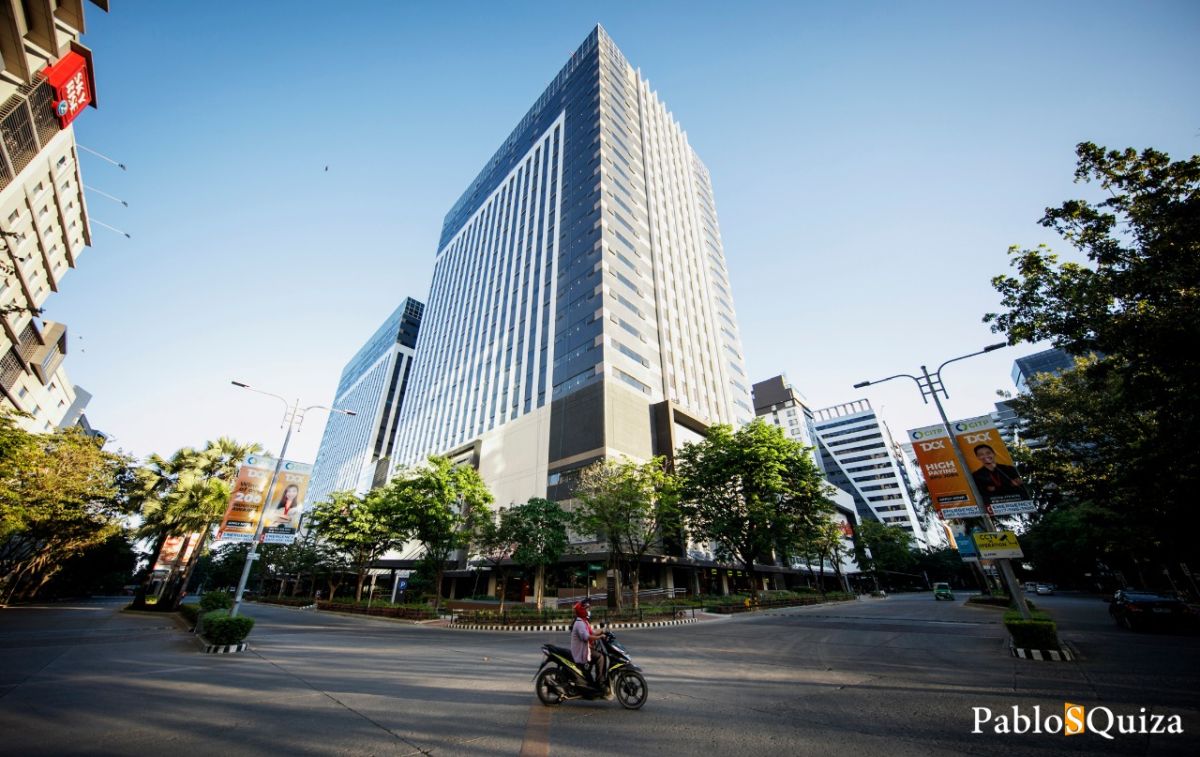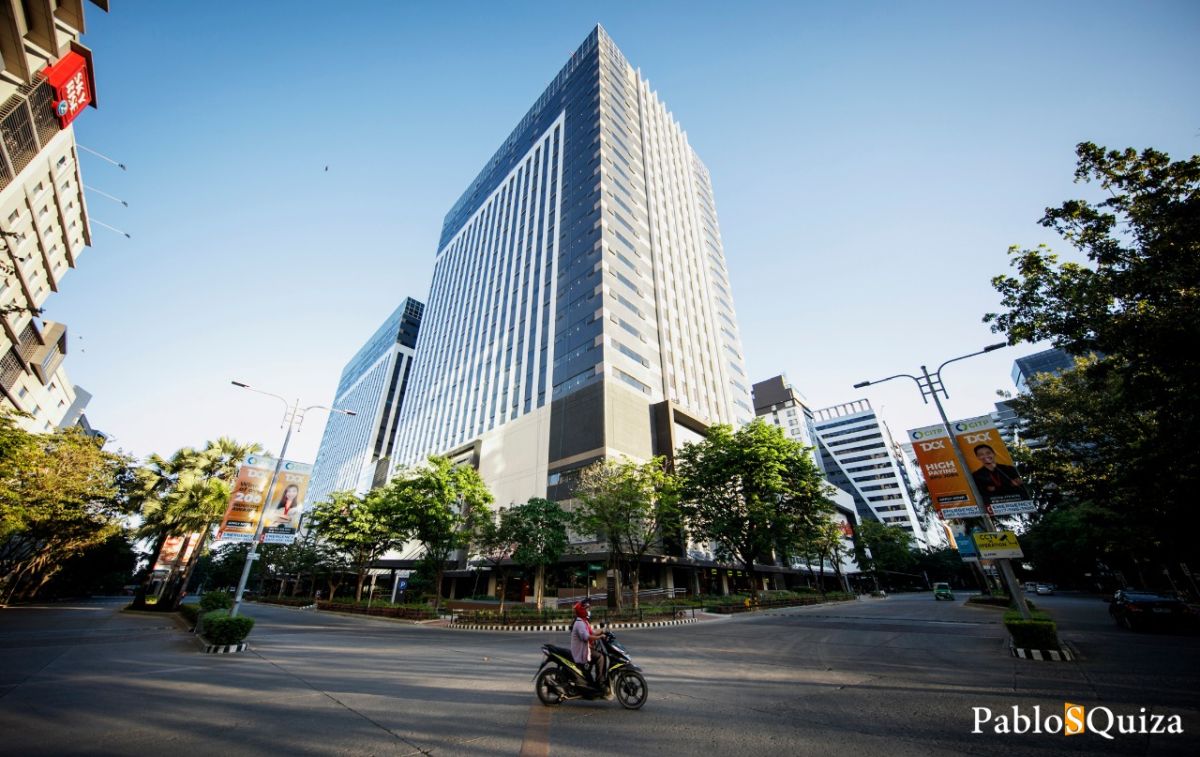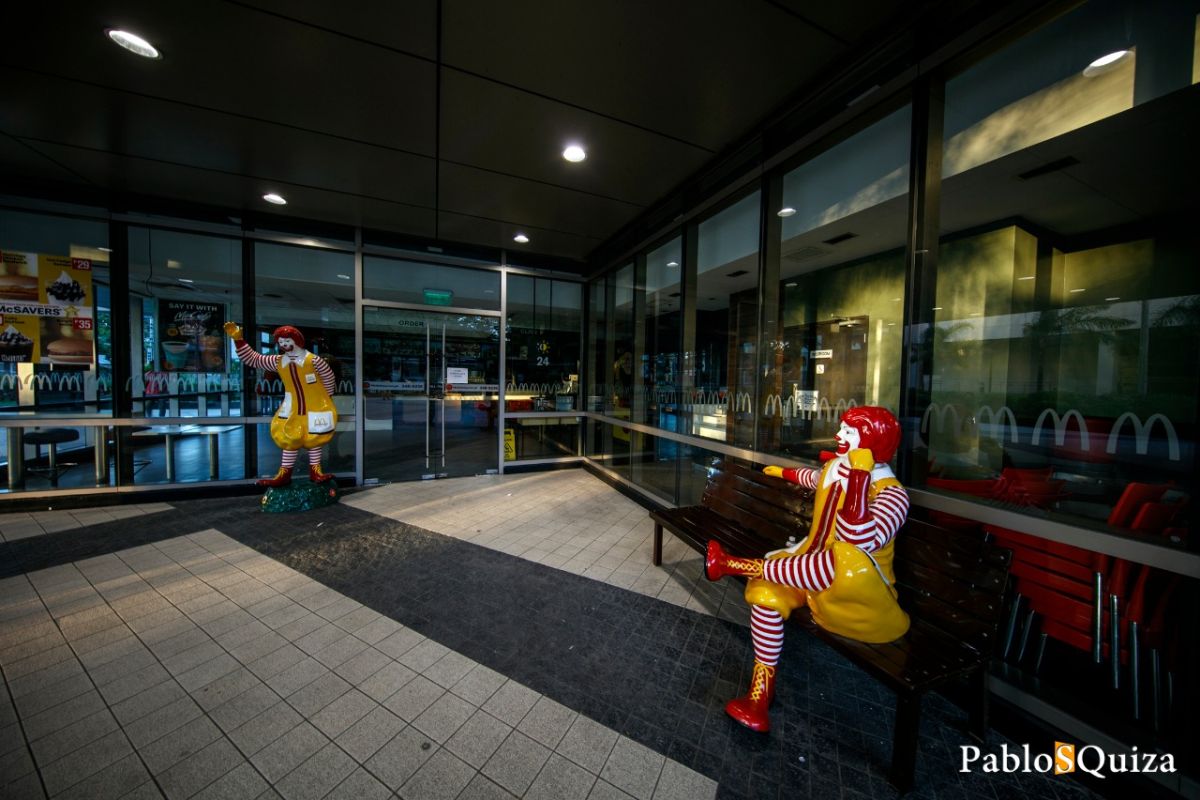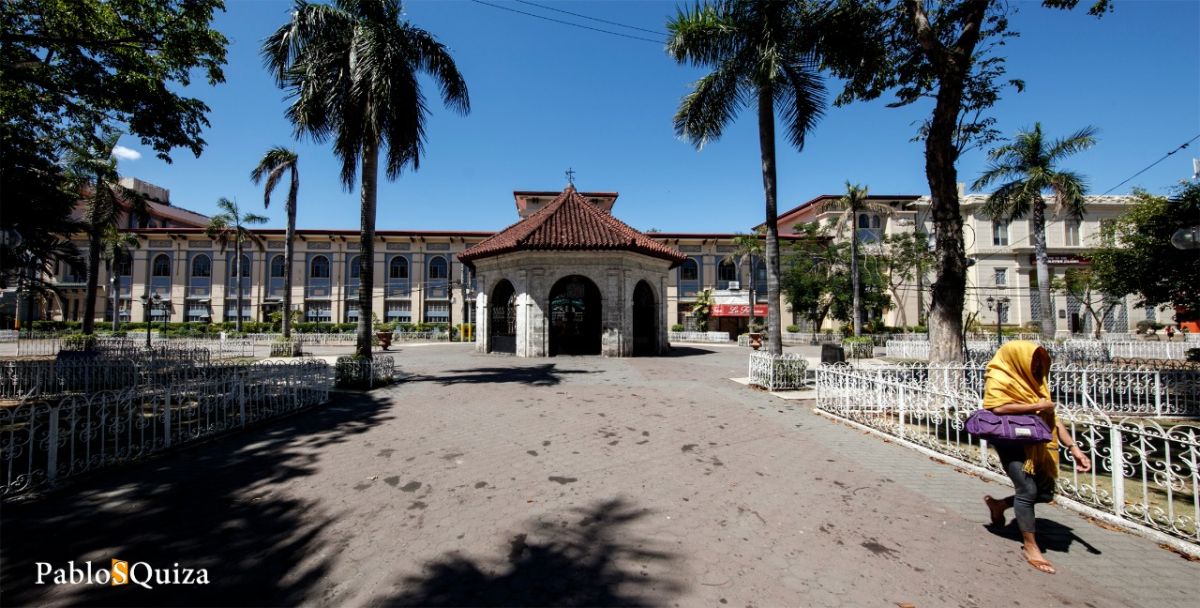 Keep Calm by Knowing These Myths About COVID-19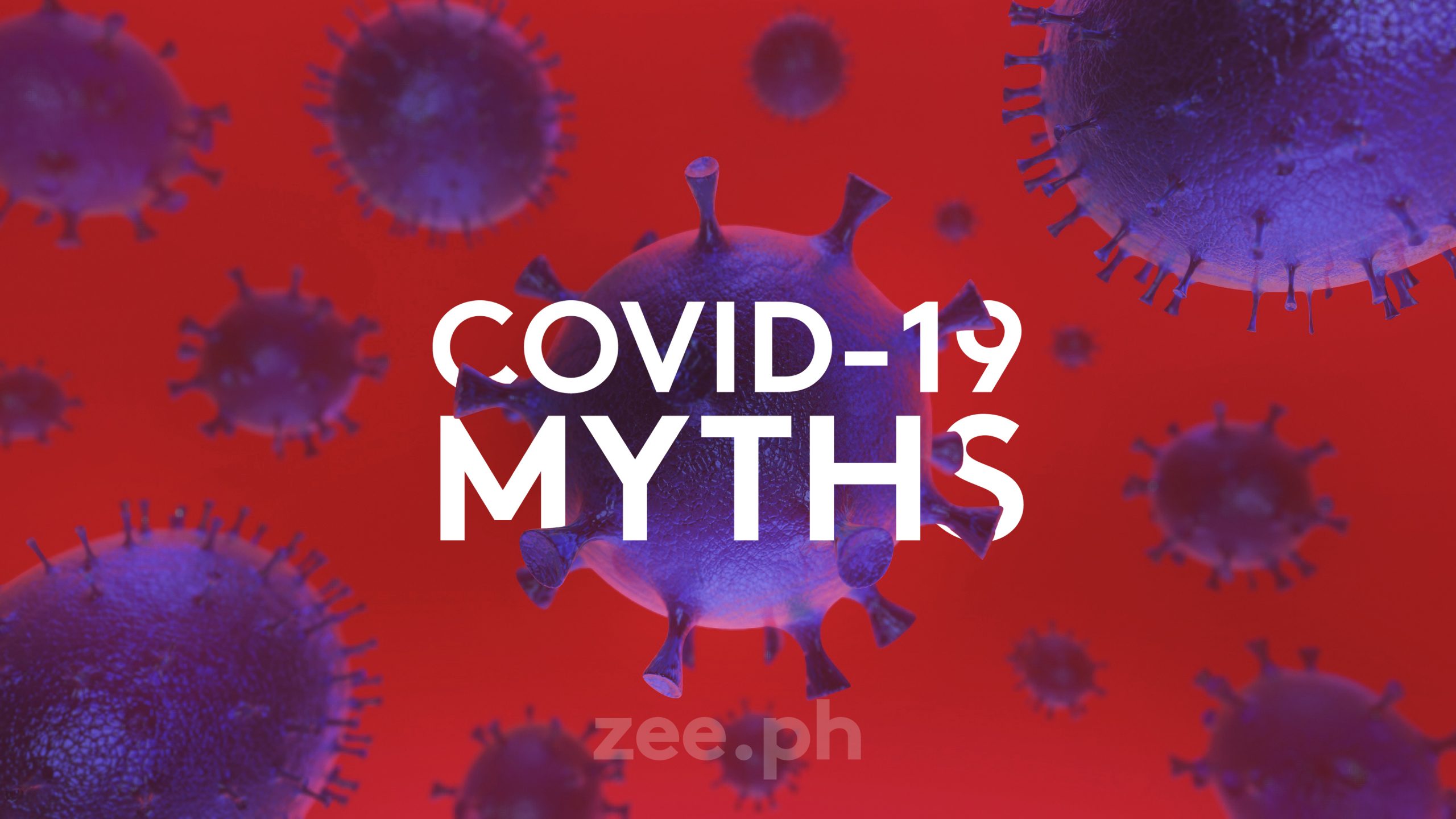 by Chrissy Grey Resaba
In these times of pandemic, hysteria and panic have taken over the world and nonchalance is a word not to be manifested for today. Worry and fear are enveloping around Cebu with enough evidence of the actions taken by the public – the hoarding of necessities and goods.
Cebu – both the city and the province – is working towards making the island a safe haven from the pandemic caused by the Novel Coronavirus. Entry points of both ports – aerial and naval – are now closed. Curfew hours are being implemented to secure that no one is outside during the hours indicated. Business and academic sectors shifted their modes to work-from-home and online classes. Medical professionals have been on the frontlines battling against the proliferation of COVID-19.
It is quite eerie to look at the main streets of the Queen City of the South having few crowds to none. The hustle and bustle of the metropolis has gone into an empty space. The actions taken by the government and the Republic of the Philippines are for better or for worse; it is only for the good of the public.
Cebu has been under the state of community quarantine and certain measures were implemented to ensure the public's safety and well-being. However, there are still myths making rounds in social media and the public in general about the ways to avoid COVID-19. These myths are not supported by scientific evidence. The scattering of fake news worsens the situation instead.
Here are some myths about the Novel Coronavirus: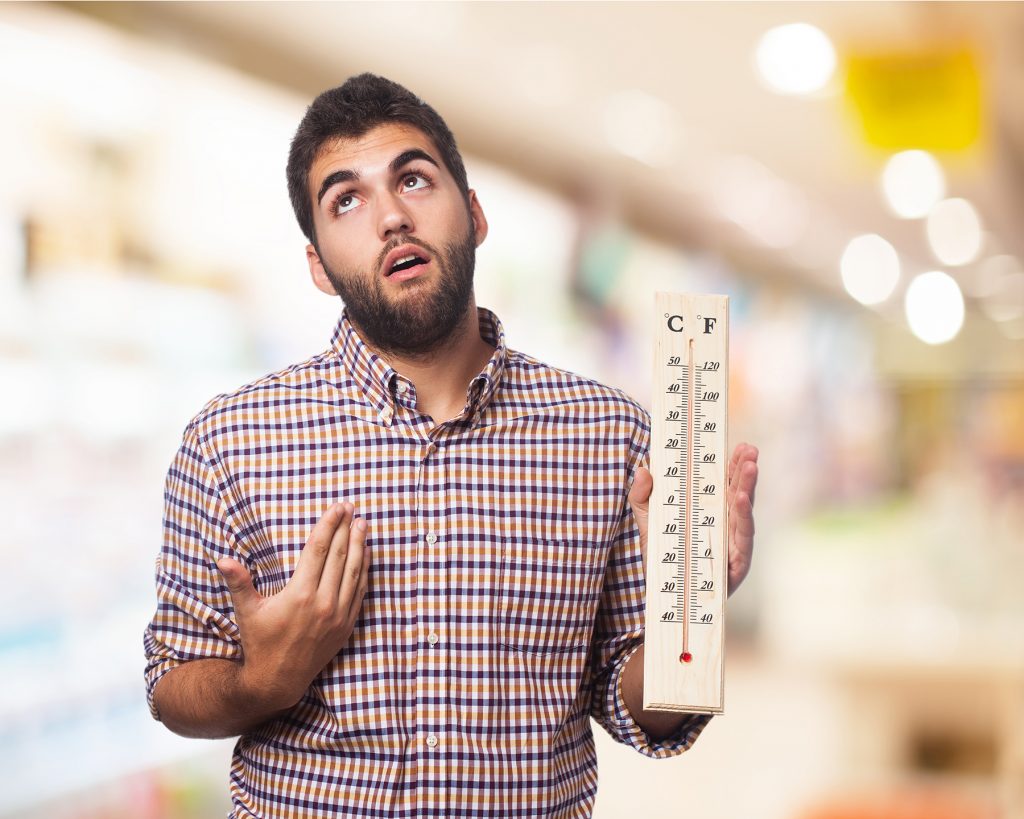 1. Hot and cold weather
Contrary to popular belief, the COVID-19 virus will never die when exposed to hot or cold weather. This type of coronavirus can be transmitted in all areas regardless of the weather.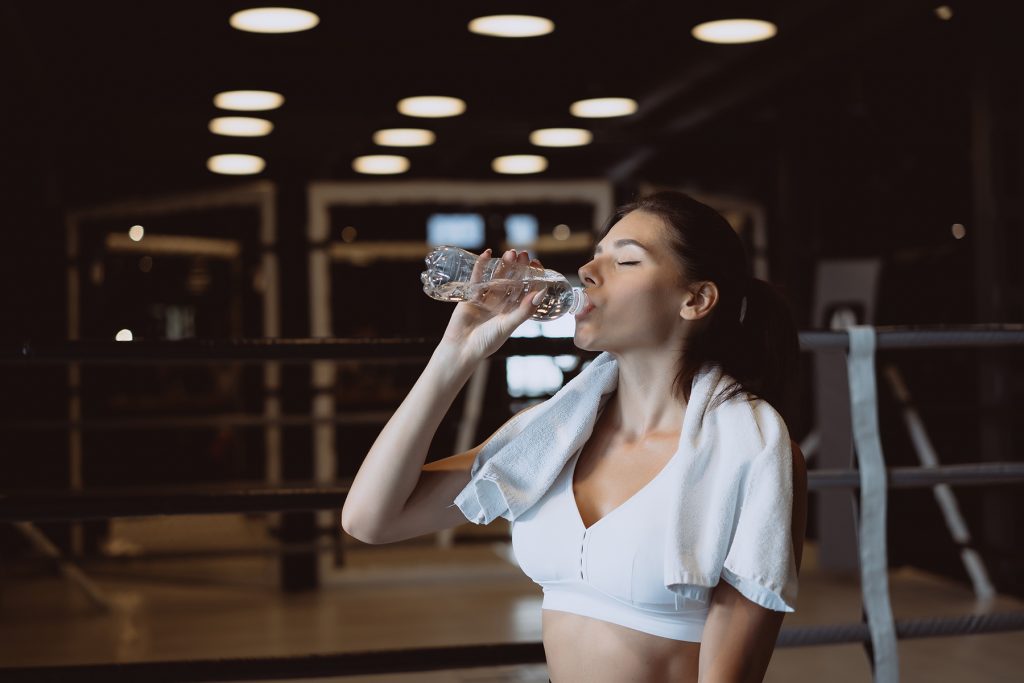 2. Drinking water
It is necessary to hydrate ourselves and to moisturize the throats but there is no scientific evidence that consuming volumes of water can flush out the virus.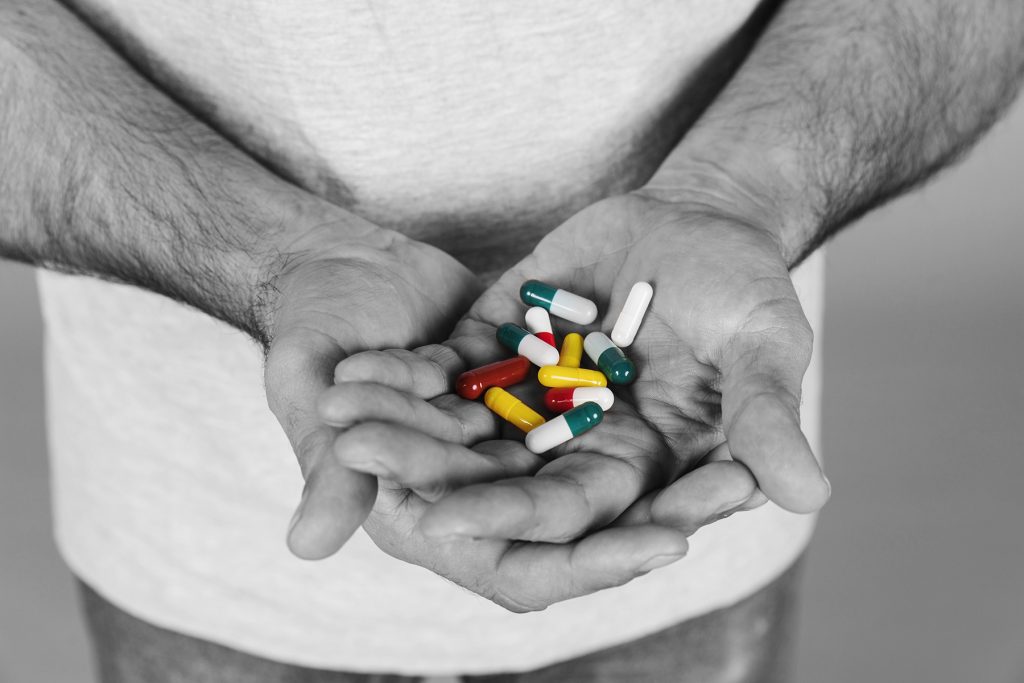 3. Antibiotics
Clear enough from the name of the medicine, antibiotic never kills the virus but bacteria instead. It is not advisable to take antibiotics to prevent COVID-19.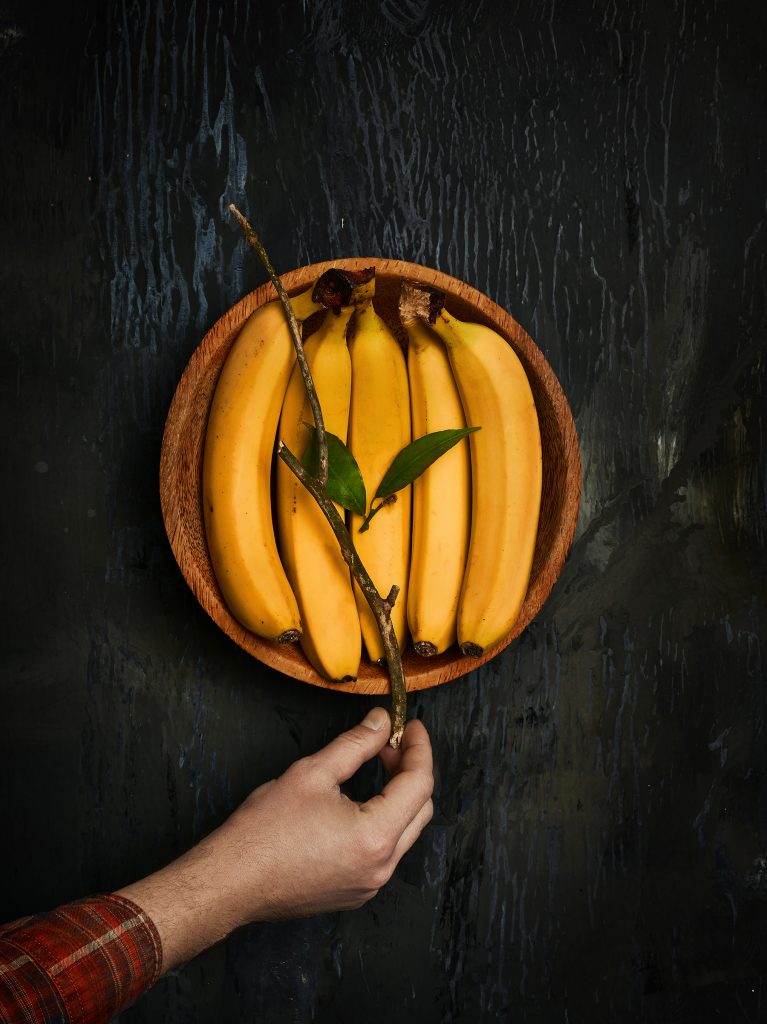 4. Eating banana
There is a video circulating in social media about the banana fruit that miraculously kills the COVID-19 virus. However, if one should be keen enough to examine the video, it is a hoax. To date, there are no approved treatments for the virus. Eating a banana and other fruits can boost the immune system instead but not kill the COVID-19 virus.
Practicing proper hygiene such as regular hand washing with soap and water remains to be an effective way of preventing infection since soap dissolves the structure of the virus. The public should not be very complacent enough to rely on hand washing alone. Maintaining social distance, staying at home, having proper coughing or sneezing etiquette, and putting oneself in self-quarantine if one traveled from outside Cebu or the country are some of the best ways to avoid the spread of the COVID-19 virus.
La Liga Henerales: Shaping History Awareness Back Again in Cebu
La Liga Henerales is a community of young talents passionately promotes historical awareness through periodic costumes carefully researched for its authenticity and accuracy and promoted as well in events and schools.
Only few individuals before were into pursuit in this historical awareness project until the age of communication where internet is convenient in the palm of our hands through our gadgets. New information travel fast and data is retrievable, yet also possess a disadvantage with the plethora of different social media platforms carried by various makers as well. In a daily basis, historical backgrounds are unearthed making its trend until now as new discoveries are released, but the idea of these information being shown and shared is as close as not valuing or commemorating to its sources leaving this information just a trend.
There is a certain community of Cebuanos that are taking a quest to rewrite and restructure what was in the past, filling the gaps in facts with further research of variable sources that are made debatable but sticks to it true cause, to unveil the truths of our heritage and our origins, as Cebuanos and as Filipinos as well.


La Liga Henerales is a Cebu-based, non-profit organization composed of a group of talented, committed and respectable individuals from different walks of life, schools and profession whose primary aim is to promote both, Cebuano and filipino culture and heritage that was depicted before in pre-colonial and colonial eras via re-enactment with costumes vested in proper research and investigation to achieve authenticity. They also push their cause on schools and other social gatherings promoting and spreading awareness about our local, and national heroes that we look up to. With these said, they also portray a closer look of the lifestyle of the past to where they perform stories, perform forgotten dances and rituals and portray their individual roles, vital in the fight of our country's future during those challenging times, and in honor to spread awareness of the lost practices we had in those times.
The Founder
Louis Kenneth Villaflor, an entrepreneur and an avid history enthusiast and costumer, founded the group on the purpose of re-educating the youth about real local and national history, he saw the opportunity to combine his favourite hobbies which is costuming and story role-playing and the process to instill the historical awareness and value among the youth and in schools, along with a group of fellow enthusiasts who shares his passion about research and history, they took it among themselves to be purposeful in the advocacy in spreading historical awareness in schools or events by wearing periodically correct costumes and sharing the stories and its value to the youth.
Behind the Garments
Meet Rodney "Pee-Wee" Senining, who has been in the fashion industry since the late 90's, strives  in concepts of avant-garde, innovation and cutting edge-fashion forward design. And also a teacher of Architecture, Fine Arts and Design of University of San Carlos, he had grown into research of books like the holy grail in the Library Resource Center and is always fascinated of the periodical times and how to preserve it; Hence, his interest had grown for the affinity of Periodical Costumes and Sustainable Fashion.
 Being part of the group La Liga Henerales, he was tasked to instantly be their mentor for the young talents and as the organization is still new and developing with limited funds, resourcefulness and research were done to come up with a good output of photo shoot and was quite proud of it and still promise on the next editions of pieces to be more historically accurate. Even as teacher for Fashion Design in SAFAD, his expertise comes hand in hand with the members as he helps them do research as well. His passion and interest somehow led him with enough knowledge to key the insights of the significant periods and historical backgrounds of it.
Historical Awareness in Cebu
The strength and progress of a country is anchored on how well they know and honor its history. The means of historical awareness in Cebu is almost non-existent among the Cebuanos, although we push forward in tourism and promote beauty through sceneries and other aspects of culture yet never commemorate deeply on historical icons such as our other local heroes, and ancient cultures as well that is almost been forgotten in an urban Cebu. Nevertheless, as long as communities' like La Liga Henerales are now evolving in a learning state by real discovery by multiple resources, this will always reflect of how we appreciate love, patriotism and honor to our country and would look forward to progress.