"Be careful. Once you've been to Siargao, you're going to keep going back." That was the warning from most friends when they learned about the imminent Zee Lifestyle trip. There are a variety of reasons behind the declaration: the relatively untouched beaches on the island and the others dotting the waters around it, the choice waves that are friendly to both beginners and advanced surfers, the rustic charm of the small island community. Whatever the reasons are, it always comes to the same conclusion—Siargao is captivating, and you'll be hard-pressed to keep from falling in love with the place.
That collective opinion was enough to get us excited to find out for ourselves. Our verdict? One of us said it best while lounging on a daybed by the pool on our last morning on the island: "So when are we coming back?"
WHAT TO DO
by Shari Quimbo
Surfing
No visit to Siargao Island is complete without hitting the waves. Turtle Surf Camp offers surfing packages for beginners to intermediate surfers. The 1:1 student to instructor ratio makes for optimized training, and guarantees safety especially for beginners. The camp also offers guided surf trips—advanced surfers can take a motorbike to more isolated locations or take the boat out to waves in between the islands.
With its three standard rooms with double occupancy and one family room that can take in four people, Turtle Surf Camp's accommodations are simple yet comfortable. Cozy and intimate, the surf house invites you to treat it much like your own—spend time in the communal open-air kitchen or take a dip in the pool while mingling with fellow guests. The jumbo hammock is a great spot to relax in the afternoon, and you can even organize barbecue nights on the lawn.
Purok 
V, 
General 
Luna, Surigao del Norte
+63 
939 
569 
2498 | website
Island Hopping
"It looks like the saturation is turned up high here," one of us says in awe of the sight of Naked Island, the first of the three islands we were visiting that day. The view was definitely the kind that seemed too perfect to be an actual place—the sky had barely a cloud in it, its blue dipping down to the darker gradients of the ocean, while the white island stood out in the horizon. Despite the already beautiful weather and water we witnessed while boarding the banca at Jade Star Lodge, we didn't quite expect the island to be this picturesque.
Naked Island is the furthest of the three frequented destinations that dot the water across General Luna, and is so named for its complete lack of vegetation, save for some dried seaweed that washed up on the sand. Apparently, we had come at the right time—the early morning sun wasn't too harsh, which was a good thing since there was absolutely no place to find shade.
After the obligatory photo ops, we head back onto the boat to Daku Island, the largest of the three. With many fishermen living on the island, it's the perfect spot for lunch—as we dock and head to one of the cottages, someone comes up to us and offers fresh seafood. There are few things more satisfying than enjoying an ocean breeze and lunching al fresco on something that had just been swimming out in the water that morning. We spend a few more moments seeking refuge from the heat, and then explore the island's long shoreline.
Back on the boat after lunch, we head off to Guyam. Just as the boat approaches it, our iphones go on overdrive as we capture its breathtaking sight—if you tried to imagine the perfect tropical island, your fantasies would most likely look like Guyam. The tiny atoll had a group of vividly green trees in the middle, while a ring of white sand runs along one side and an outcropping of rock formations on the other. Come low tide, the rocks turn into little tidal pools that are incredibly photogenic.
With cheeks sunburnt and skin two shades darker than it had been the night before, we head back to General Luna, where the long stretch of white beach during low tide greeted us. As our boat hits the sandy bottom and we jump off into the shallow water, someone says, "we just left, and I miss the islands already." I didn't have to look at anyone to know everyone totally agreed.
Jade Star Lodge
c/o Anita Quintas | +63 919 234 4367
WHERE TO EAT
by Bea Prospero
Aventino's
 Pizza, 
Pasta 
and
 Vino
If your pizza cravings get out of hand during your island escape, the pizza gods have given Siargao Aventino's Pizza, Pasta and Vino. The restaurant offers great thin-crust pizza that goes well with their selection of beer and reasonably priced wines. The well-lit nooks and vibrant interiors welcome guests in their three branches on the island—there's one at Cloud 9, another in General Luna and the latest outlet in Dapa. Try the best-selling Tricia—three layers of pizza with vegetables, meat and cheese—or order the lasagna that's rich in flavor and made with freshly rolled thin dough, perfect for a pasta fan.
General Luna, Surigao del Norte | +63 918 338 8961
Patrick's
 on 
the 
Beach
Siargao's first beach resort has the perfect beach location and an inviting rustic vibe, but it goes even further with an extensive selection of local and international dishes. Situated in General Luna, the resort's owners Andreas and Elizabeth Mikoleiczik are dedicated to keeping the casual island feel of the resort while making sure they give their guests a memorable experience. With recipes created and perfected by Andreas himself, the restaurant features a menu that explores various international flavors—from India to England, Germany to the Philippines. The Carribean Mango Curry, in chicken or fish, is a must-try, as well as a serving of their sizable burritos. Whatever your choice, try it with a bottle of their own Yo Ho Ho Mango Rum, which they make themselves—the rum will soon be available in a number of flavors, including durian. Enjoy the meal at their large communal dining tables, or head outside to the beachside huts for a relaxing view. And with the Tree House Bar currently in the works, we're already looking forward to visiting Patrick's the next time we're on the island.
General Luna, Surigao del Norte | +63 918 481 6483
La 
Luna 
Café 
and 
Restaurant
Just minutes away from Cloud 9 is La Luna Resort's Café and Restaurant, a cozy al fresco-dining establishment with various cuisine selections on its menu. Owned and managed by Filipino-German couple Lino and Susi Agudo, La Luna is all about a laid-back ambiance— guests, in fact, are required to take off their shoes and slippers while inside the restaurant; a pair of hammocks hangs on one end to relax in while waiting for your food. The restaurant ranks third of 21 restaurants on TripAdvisor, and rightfully so, with their delicious offering of local and authentic international dishes. Try the delectably spicy curry, a generous serving of pork schnitzel or their spicy pork chop.
General Luna, Surigao del Norte | +63 910 752 1262
The Pleasure Point Cafe
Good coffee is a hard find in Siargao Island. Thankfully, The Pleasure Point Cafe offers one of the best tasting coffees, with beans made and roasted in the Philippines, which are then freshly milled before each serving. Besides great coffee, Pleasure Point also serves healthy food, drinks, and desserts. The caramel cheesecake is a must try. Enjoy a cup of coffee and a taste of heavenly cheesecake in a laid back cafe only here at Pleasure Point. (by Mayan Benedicto)
Purok V, General Luna, Surigao del Norte
+63 917 760 3837 | Facebook
WHERE TO STAY
by Patty Taboada
Kalinaw Resort
A passionate duo of French designers pays a fitting tribute to the beauty of Siargao through Kalinaw Resort, which sets the bar high for luxury accommodations in this island paradise.
Stretched out on more than a hectare of land, Kalinaw Resort has five villas, a restaurant and a swimming pool. It's also the only resort in the island that has a beachfront, with the iconic Siargao waves visible from a distance. It's a charming yet intimate getaway for people who, according to owners Fred De Backer and Pierre Zappavigna, enjoy beauty and good food with a little touch of adventure. "When we arrived in Siargao ten years ago, the existing resorts catered mostly to backpackers," explains Fred. "The concept of Kalinaw Resort is to offer the experience of privacy and comfort in a nice and polished environment."
The villas, lined up in a row and all nestled within greenery, looked like luxurious beach cottages. Each one had a trail of sand leading to a wooden boardwalk, which takes you to the roomy al fresco area decorated with a couch, a chaise and a coffee table. Glass doors open up to a spacious bedroom, with an invitingly large bed flanked by two equally enticing couches on each side of the room. It looked every inch the honeymoon paradise.
While four of the villas look more or less the same with the exception of a few little decorative details, the fifth villa stands out from the rest. A recent addition to Kalinaw Resort, the last villa is twice the size of the deluxe villa, and boasts of an indoor living room, a mezzanine area with a massage bed in the bathroom, and a lap pool in its al fresco area.
A private pool may have its appeal, but the resort's main pool is tempting in itself. The infinity lagoon gives off a stunning effect, reflecting the nearby palm trees and seamlessly merging with the Pacific Ocean over the horizon. It's also the perfect venue for cocktails after a long day of soaking up the Siargao sun.
The other dining establishment in the resort is the main restaurant, known for it's authentic thin crust pizzas, cooked in an Italian-made wood-fire oven. It also serves its homemade French baguette for breakfast—a perfect mix with fresh fruits, crepes, and eggs served in various styles.
Since it opened in 2007, Fred believes that after all this time, Kalinaw Resort has become an example of a well-made resort in terms of design, quality food, and service. "We have increased the standard of Siargao providing luxury accommodations," he says. The resort has seen continuous improvements over the years, with the latest addition being six Dedon Dala couches along the beachfront, perfect for curling up on a lazy afternoon with a book.
With the numerous things you can do on Siargao Island, you'd be hard-pressed to find a place that will never make you want to go out and explore. As it is, Kalinaw Resort tempted us to do just that.
General Luna, Surigao del Norte | website
HOW TO GET THERE
Cebu Pacific Air flies to Siargao Island once a day. Visit www.cebupacificair.com for flight schedules.
photography John Ong
Read more about Siargao on Zee Lifestyle's March 2015 Travel issue.
Find Your Summer Spirit in Shangri-La Mactan, Cebu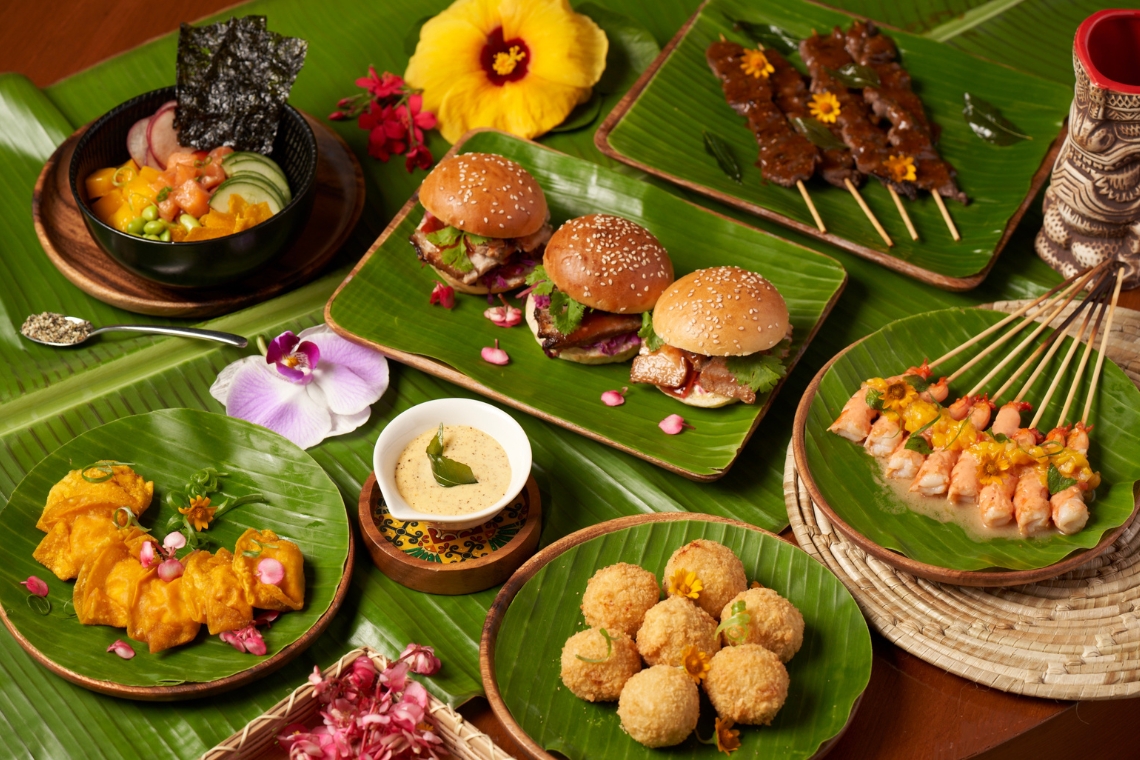 Breathe in the tropical atmosphere, as you find summer joys through sight, sound and taste at Shangri-La Mactan, Cebu. Poolside fun during the day, spent serenely and luxuriantly—a refreshment in hand. While the evenings are for outdoor family movie nights, with the ocean waves rippling in the background.
Summer is all of that, and more! Plan an extraordinary weekend with an array of exciting activities that await your arrival. Discover your #ShangriLaSummerSpirit from 15 July to 30 August.
Epicurean Delights by the Pool
Keep yourself fueled up as you splish and splash with the whole crew. Take a quick break from all that summer jazz with Mediterranean and Polynesian-inspired bites exquisitely crafted for your palate. From rice balls and pastas, ice creams to sliders—indulge in tastes and aromas that transport you to a world of endless, golden summers.
A Whimsical Touch
Make it a colourful summer for the kids! Let them explore their own version of paradise with whimsical floaties, sure to keep them happily afloat. Your little ones can now freely kick and play in the water with fun and fascinating, animal-shaped inflatables.
Pleasant Sundowner Tunes
Bid the sun adieu and embrace the sunset hues with live acoustics at the Main Pool from 4pm to 6:30pm.
A Toast to an Endless Summer!
Unwind and savour the tropical vibe as our expert mixologists craft refreshing Tiki cocktails and serve chilled bottles of exquisite champagne by the pool! With a backdrop of swaying palm trees and stunning ocean views, sip on delightful beverages and toast to unforgettable summer moments in paradise.
Family Outdoor Movie Night
Gather your nearest and dearest for an enchanting evening as we set up a large outdoor screen by the pool under the starry night sky. Cozy up as you enjoy a family-friendly movie that will delight both those who are young and young-at-heart at Treasure Island from 7pm to 9pm.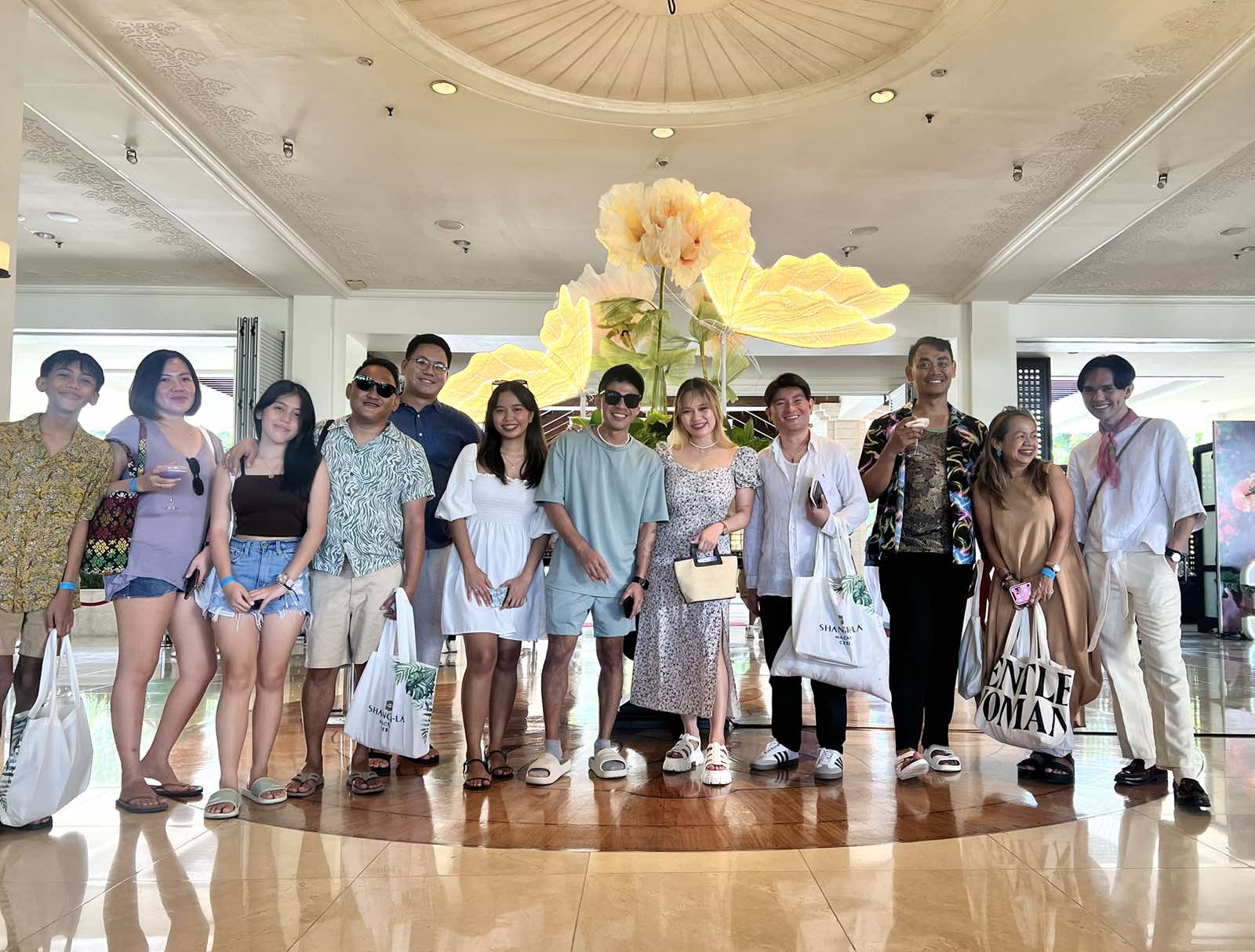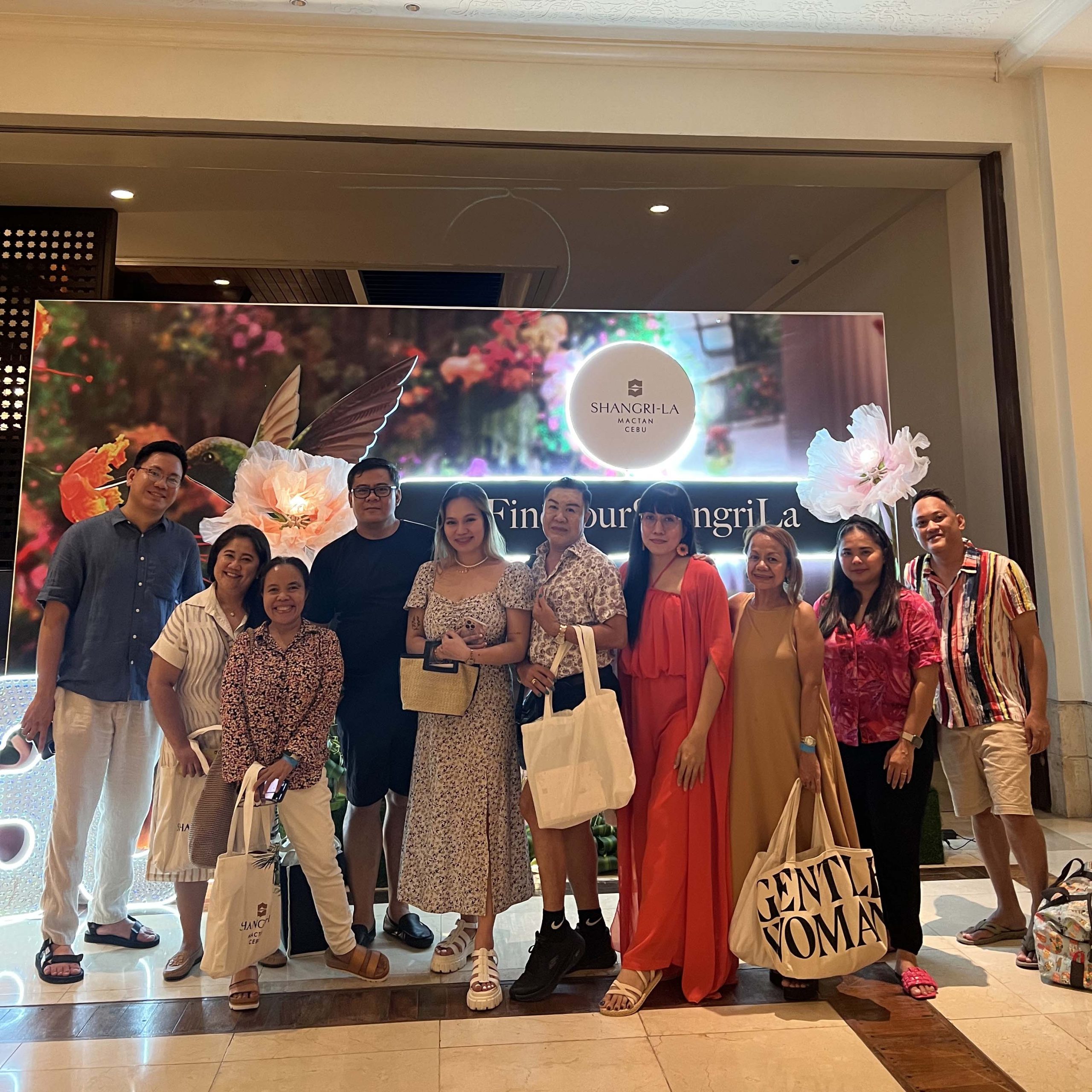 Surrounded by lush greens, let the experience bring you to a world of joy and laughter, creating cherished memories for you and the family. For more information on Shangri-La Mactan, Cebu, you may contact (032) 2310288. You may also follow them on Facebook and Instagram or visit https://www.shangri-la.com/cebu/mactanresort/ #FindYourSummerSpirit #FindYourShangriLa
LONDON IN FULL BLOOM: An Exclusive Look at the recent Chelsea Flower Show
The Chelsea Flower Show in London, one of the most prestigious horticultural events in the world, returned in full glory in May 2023, captivating visitors with its stunning displays and landscape designs. Held annually on the grounds of the Royal Hospital Chelsea in London, this year's show proved to be a true feast for the senses, showcasing an array of breathtaking gardens, vibrant floral arrangements, and innovative landscaping. The 3-day event showcased 36 outdoor gardens, including four balcony gardens for small spaces. Inside the giant pavilion, blooms compete with each other, exotic flowers, roses, and many more.
The 2023 Chelsea Flower Show embraced a Nature's Harmony theme, with a strong focus on sustainability and mental health. The show's organizers emphasized the importance of sustainable gardening practices and biodiversity conservation, inspiring attendees to create beautiful outdoor spaces while preserving and protecting the environment.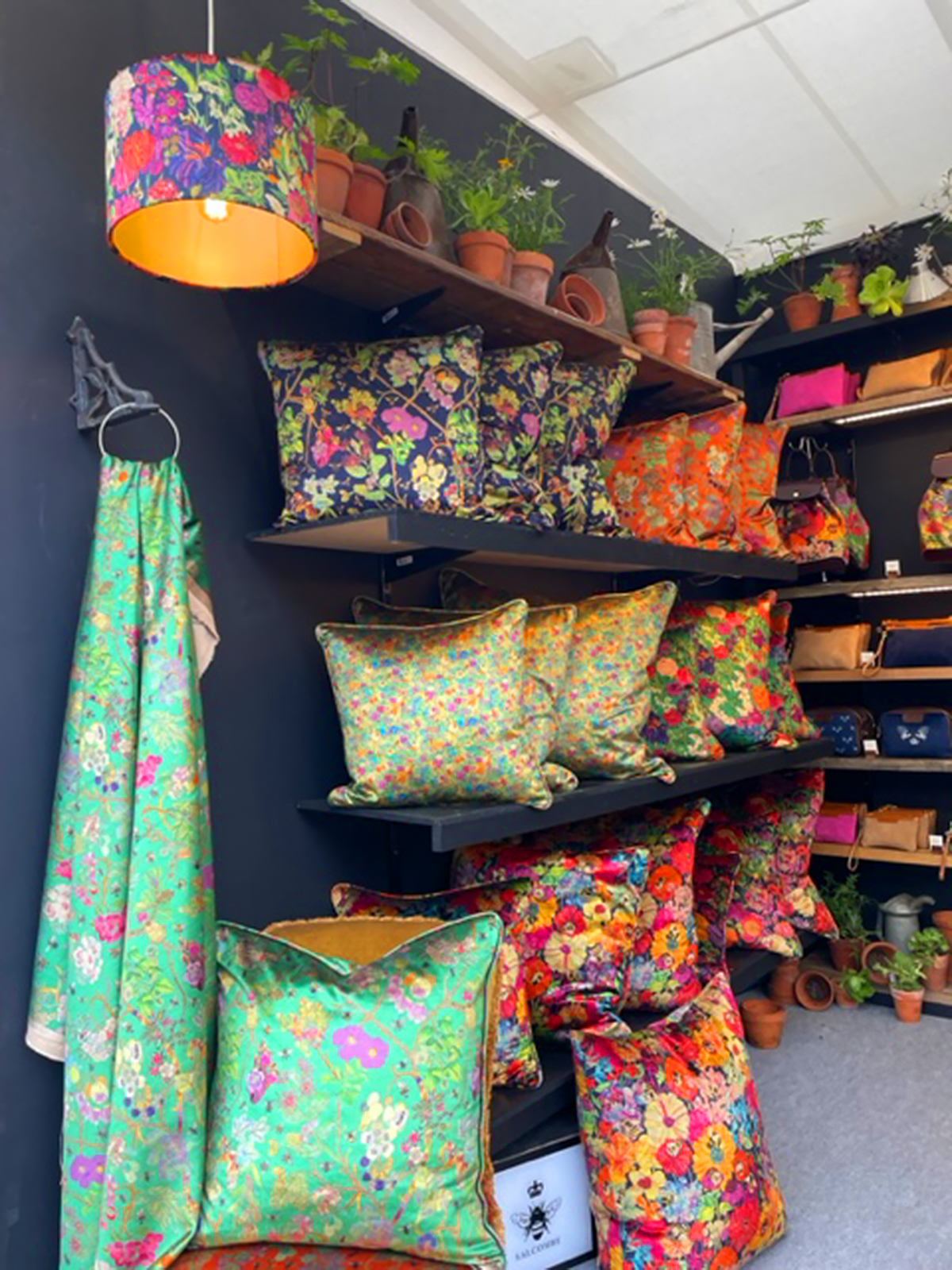 What's Cebu got to do with the Chelsea Flower Show in London? One person. James Doran Webb (https://www.jamesdoranwebb.co.uk), an Englishman working with driftwood, has been displaying his artworks for several years. James collects cast-off driftwood and shapes them into beautiful animal shapes that find places in some of the most iconic gardens. Leaping horses, owls, reindeer, and the occasional dragon, James Webb's creations are avidly collected by landscapers to add accent to gardens in all sizes, using cast-off wood, fitting perfectly with the sustainable element—something Mr. Webb has done quite well for the last decade.
***
The Philippine International Flower Festival will be held at the PICC in Manila from January 14 to 18, 2024. Watch out for more info from our website!
Club Serena: A 'Serene Luxury' Experience in the Heart of Cebu's Diving Mecca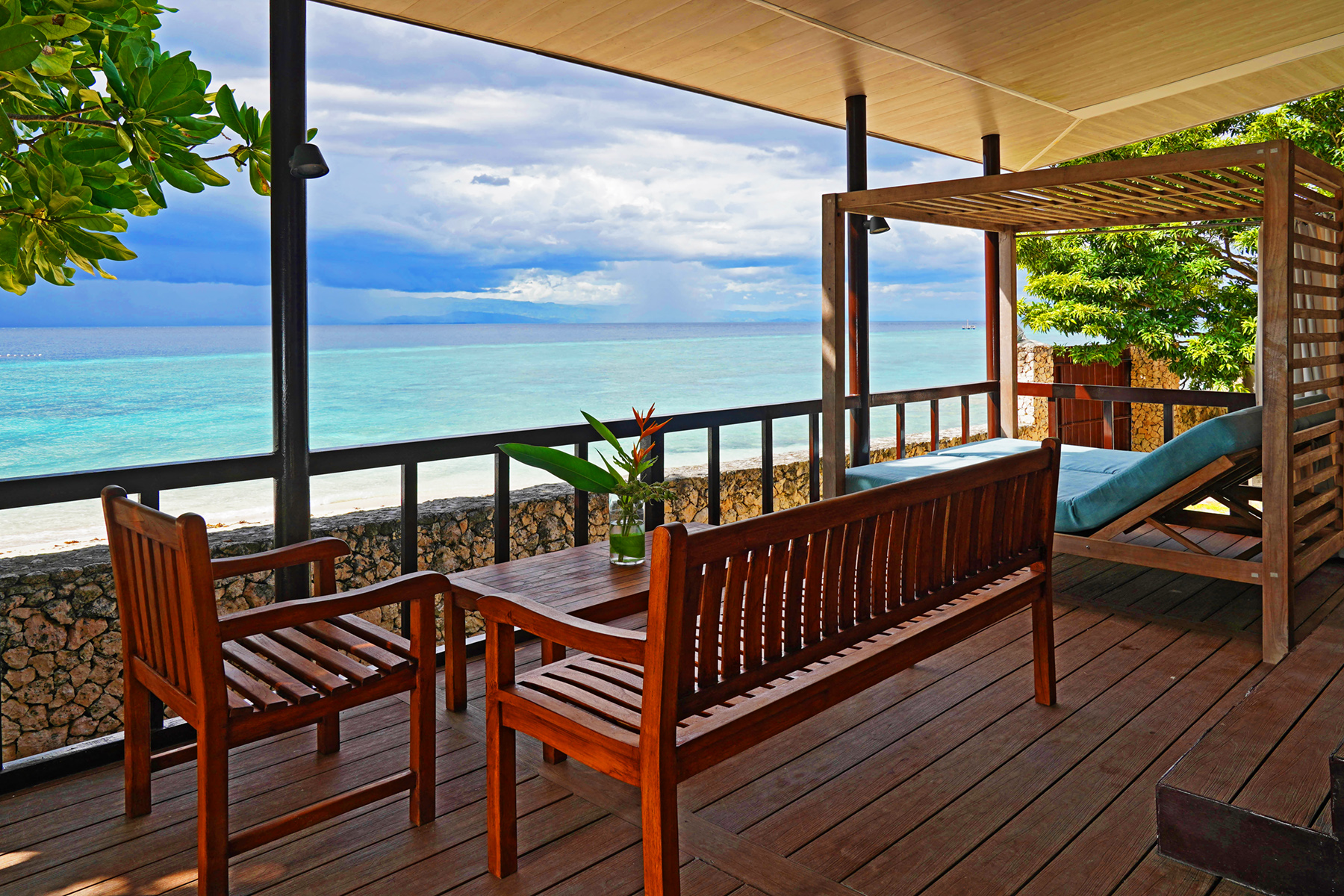 photography by GPA Art and Photography
A three-hour drive, or more, depending on traffic, the fishing town of Moalboal in the southwest of Cebu Island is an extremely popular destination for divers and weekenders who love the white sand and pink sunsets. It is also a favorite place to stay for expats looking for a laid-back life of endless coffees or cocktails.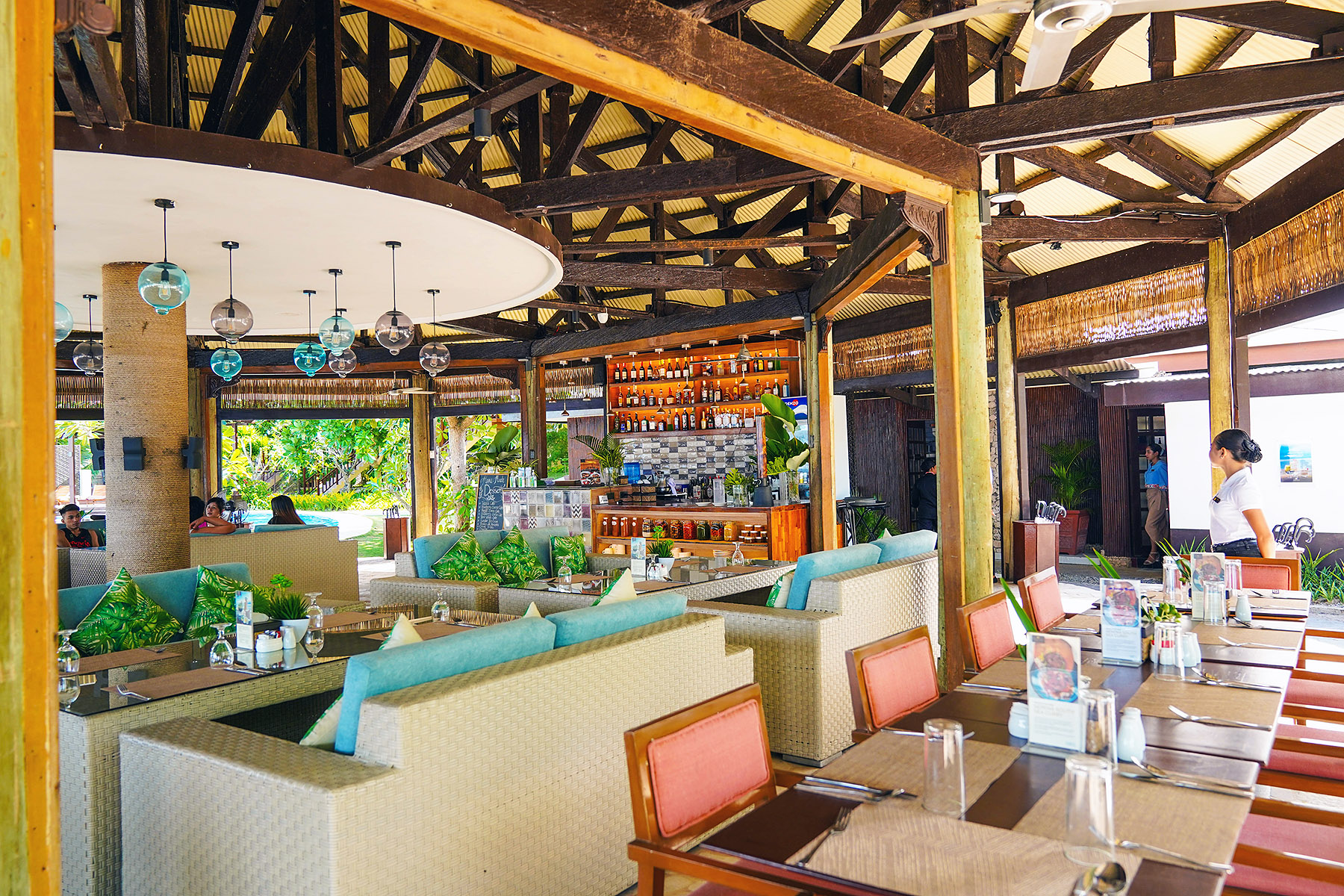 Thankfully, the big chain resorts haven't discovered it and places to stay are mostly small family-run resorts. But if pampering is what you are looking for, there is only one hotel to book in Moalboal. Club Serena Resort is a 1.7-hectare beachfront property perched above coral rocks, presenting a unique union of luxurious accommodations and a host of activities to be enjoyed. This hidden gem is reached through a dirt road away from the main highway. Fronting a wide swath of white sand beach, it is an easy walk past several smaller resorts to reach the main town.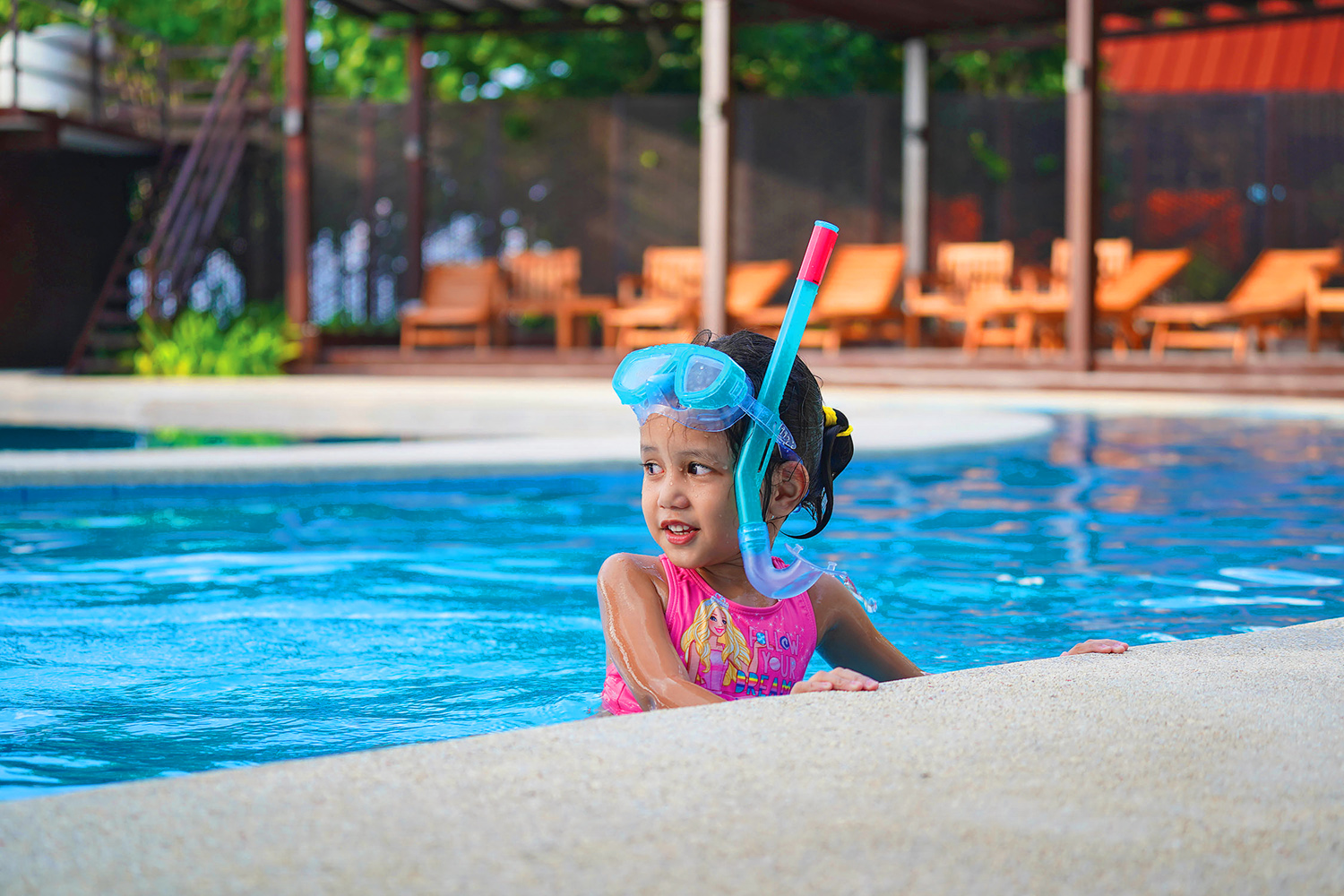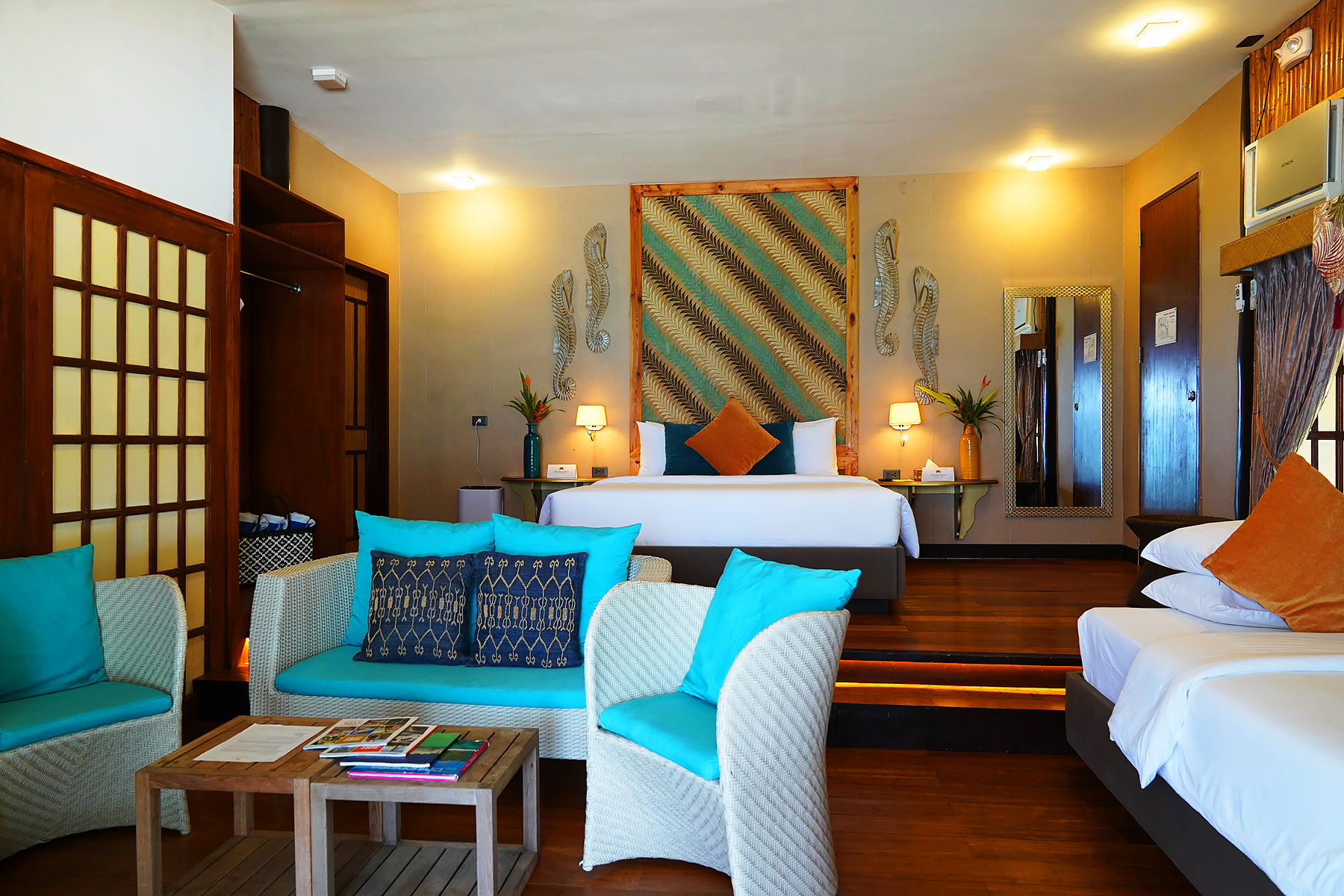 Recently renovated by noted architect James Jao, the new Club Serena has 17 rooms, three swimming pools, a restaurant, and a beachfront event space, all designed with modern Filipino aesthetic. On the drawing board are more rooms to be added, an expansion of their modern dive shop, and their popular Kids' Club program. Their food outlet, Mira, offers all-day dining, favorite among visitors and locals, as well as the growing expat community that has settled in Moalboal.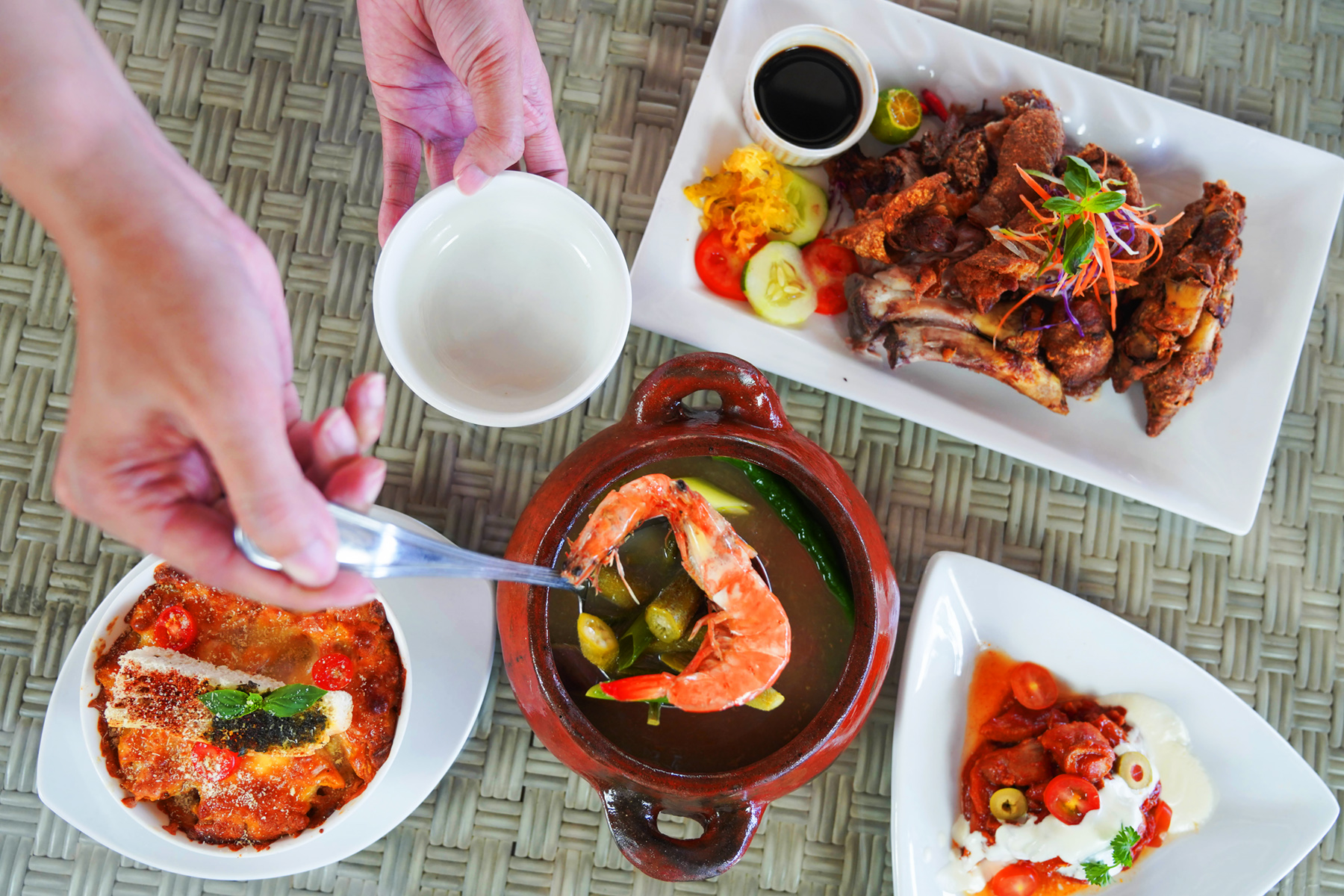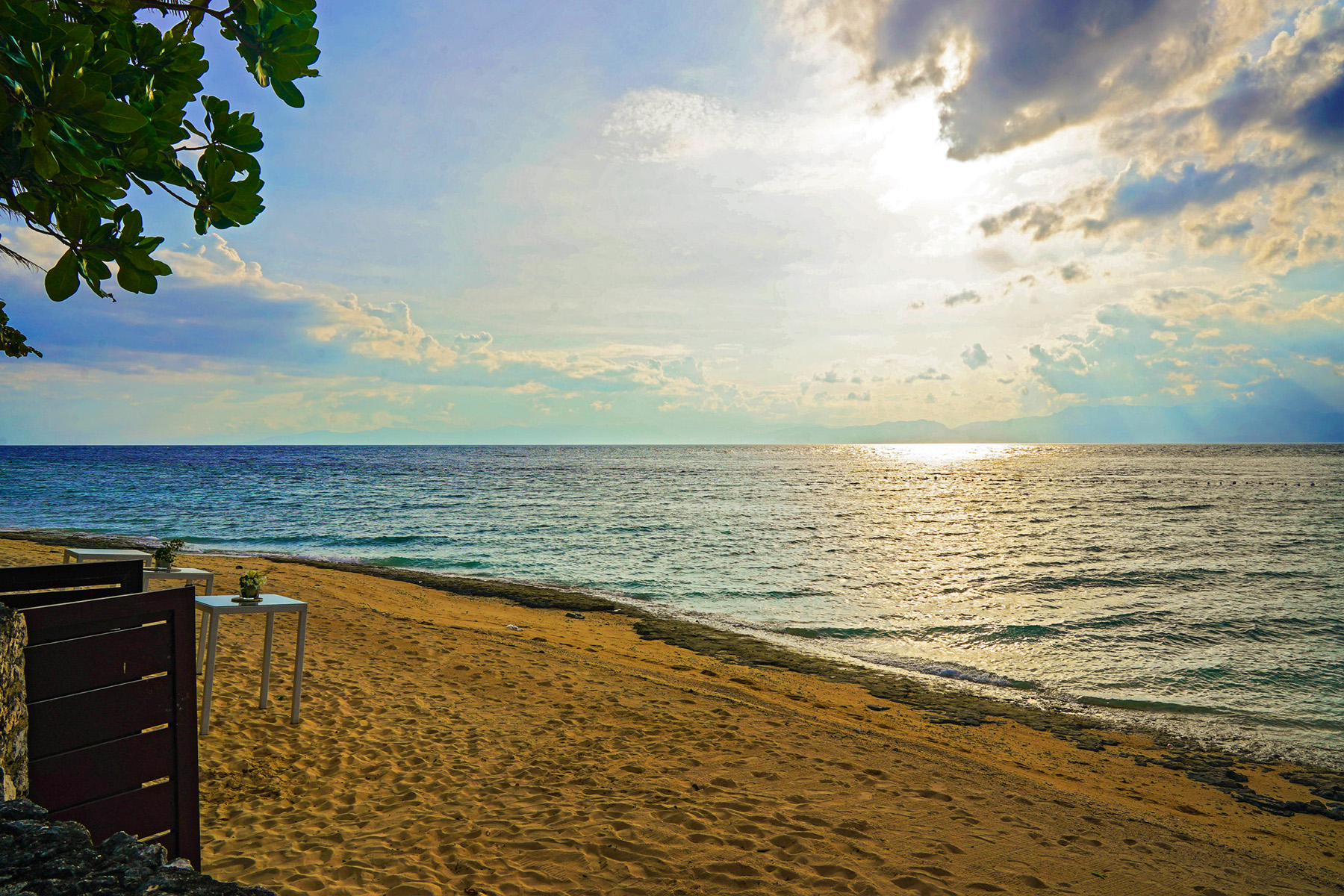 Club Serena offers diving courses for adults and kids by their resident operator, Seven Seas Aquanauts Phil. Corp, a PADI 5 accredited diving facility operating since 1988. For a complete list of the courses and their rates, please call (+63) 917.872.6367 or (+63) 905.459.5307.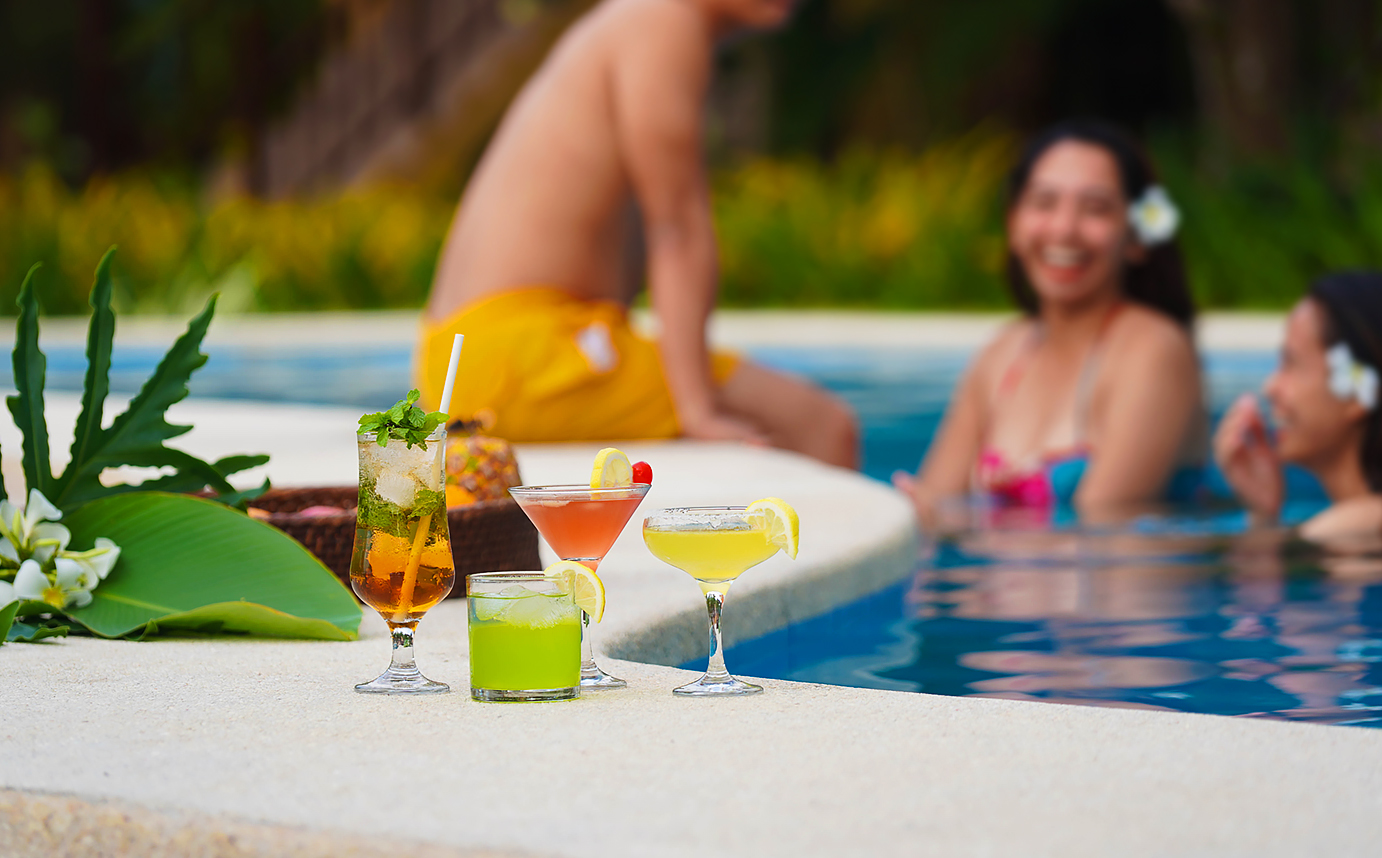 The resort encourages above-water activities as well, and they have several paddle boards and kayaks available for guests to use.
For rates and more information, visit www.clubserenaresort.com or email sayhello@clubserenaresort.com or (+63) 917.872.6367 or (+63) 905.459.5307. You can also visit their Facebook page for updates.