Reasons Why We're Excited About Ayala Cebu's Reopening
We've been missing Ayala Cebu lately and when we found out that they'll finally reopen tomorrow, our excitement is just too much to contain. In fact, we can't wait to go back and go the places where we usually hang out, eat or shop. The Zee Lifestyle Team put up a list of places we might go to tomorrow:
BANAPPLE
"I certainly miss the delicious Banoffee Pie of Banapple and I can't wait to have a bite!" – Carlo, Assistant Editor
JAFAR'S SHAWARMA
"My boyfriend and I would sometimes have moments where we feel so stressed about work and everything in between. Every time that happens, we usually treat ourselves with Jafar's Shawarma and we certainly can't wait to eat there 'cause this past few days have been so hectic!" – Kyla, Editorial Assistant
THE TERRACES
"What I'm probably excited about is The Terraces' Garden. I go there to have a picnic and sometimes just to have time with myself. In fact, I'll chill there tomorrow after work." – TJ, Graphic Artist
STARBUCKS NEW WING
"When the fire broke out, it was a Friday night and it was supposed to be one of our Ayala Fridays where me and my friends get our usual caffeine boost at the Starbucks New Wing of Ayala. I just can't wait to go back there with my friends and do our usual routine of coffee breaks and chill." – Ansylle, Intern
RUSTAN'S SUPERMARKET
"I like cooking and when I look for ingredients to recipes I love, I always turn to Rustan's supermarket. They have what I need and more and I don't regret buying there at all." – Gia, Editorial Assistant
Honestly, we're just thankful Ayala Cebu is back because we empathize on the workers who have temporarily lost their jobs since the incident happened– and this reopening is good news for them too. So we think that's something people should be grateful for.
LONDON IN FULL BLOOM: An Exclusive Look at the recent Chelsea Flower Show
The Chelsea Flower Show in London, one of the most prestigious horticultural events in the world, returned in full glory in May 2023, captivating visitors with its stunning displays and landscape designs. Held annually on the grounds of the Royal Hospital Chelsea in London, this year's show proved to be a true feast for the senses, showcasing an array of breathtaking gardens, vibrant floral arrangements, and innovative landscaping. The 3-day event showcased 36 outdoor gardens, including four balcony gardens for small spaces. Inside the giant pavilion, blooms compete with each other, exotic flowers, roses, and many more.
The 2023 Chelsea Flower Show embraced a Nature's Harmony theme, with a strong focus on sustainability and mental health. The show's organizers emphasized the importance of sustainable gardening practices and biodiversity conservation, inspiring attendees to create beautiful outdoor spaces while preserving and protecting the environment.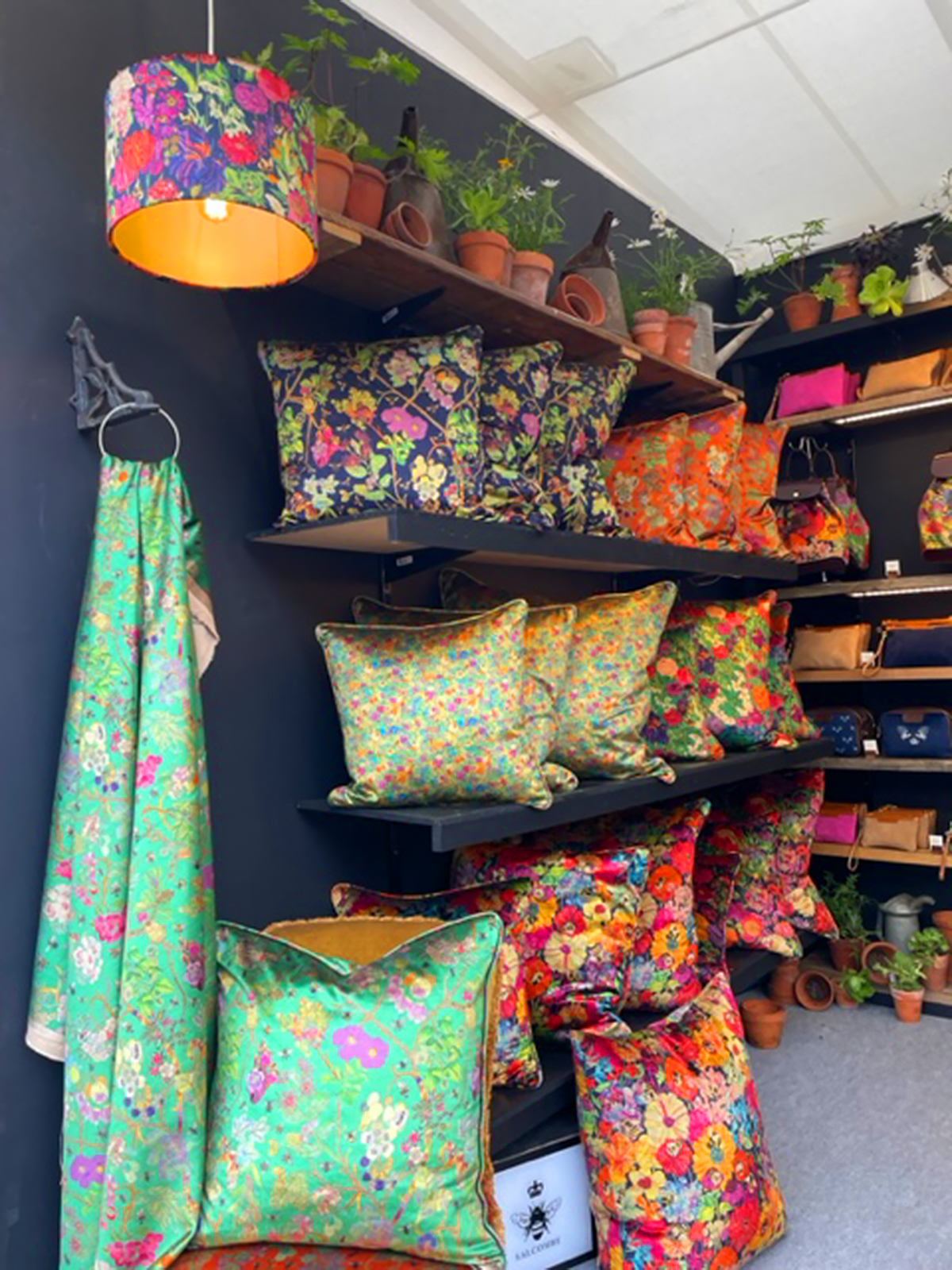 What's Cebu got to do with the Chelsea Flower Show in London? One person. James Doran Webb (https://www.jamesdoranwebb.co.uk), an Englishman working with driftwood, has been displaying his artworks for several years. James collects cast-off driftwood and shapes them into beautiful animal shapes that find places in some of the most iconic gardens. Leaping horses, owls, reindeer, and the occasional dragon, James Webb's creations are avidly collected by landscapers to add accent to gardens in all sizes, using cast-off wood, fitting perfectly with the sustainable element—something Mr. Webb has done quite well for the last decade.
***
The Philippine International Flower Festival will be held at the PICC in Manila from January 14 to 18, 2024. Watch out for more info from our website!