Paparazzi
The bane of all of us party loving people are the camera totting mortals. The wanna be paparazzi. Minus the large pay check for selling your photos to a glossy.
The bane of all of us party loving people are the camera totting mortals. The wanna be paparazzi. Minus the large pay check for selling your photos to a glossy.
Now these wanna bees are cam whores themselves clicking away incessantly at everyone and everything with no concern for angles, light and poses. Not only are they down right annoying but they ought to follow a few simple rules and basic etiquette.
1. If you are gate crashing a party and thinking you may fit in by taking a few shots, the answer honey really is a big N.O. The least you can do since you crashed is to remain in the background or to hang with the few friends you know. Subtlety is the key.
2. The 200 or so photos you took of the party should be edited before uploading on Facebook. That would be the decent thing to do, however if decency is not in your vocabulary then stop tagging everyone in sight.
3. Don't call out to people and then stun them with your flash; you will catch them off guard. The deer in the headlights look is not a candid shot.
4. If your subject seems to be under the influence then please do not take their pic. No one wants to be reminded of what they did the night before. Especially if its plastered all over the internet.
So unless we have to call in Sean Penn suggest you tone down the paparazzi antics. Stick to taking your own shots or decent photos of everyone else. Because it really should be a picture perfect moment.
LONDON IN FULL BLOOM: An Exclusive Look at the recent Chelsea Flower Show
The Chelsea Flower Show in London, one of the most prestigious horticultural events in the world, returned in full glory in May 2023, captivating visitors with its stunning displays and landscape designs. Held annually on the grounds of the Royal Hospital Chelsea in London, this year's show proved to be a true feast for the senses, showcasing an array of breathtaking gardens, vibrant floral arrangements, and innovative landscaping. The 3-day event showcased 36 outdoor gardens, including four balcony gardens for small spaces. Inside the giant pavilion, blooms compete with each other, exotic flowers, roses, and many more.
The 2023 Chelsea Flower Show embraced a Nature's Harmony theme, with a strong focus on sustainability and mental health. The show's organizers emphasized the importance of sustainable gardening practices and biodiversity conservation, inspiring attendees to create beautiful outdoor spaces while preserving and protecting the environment.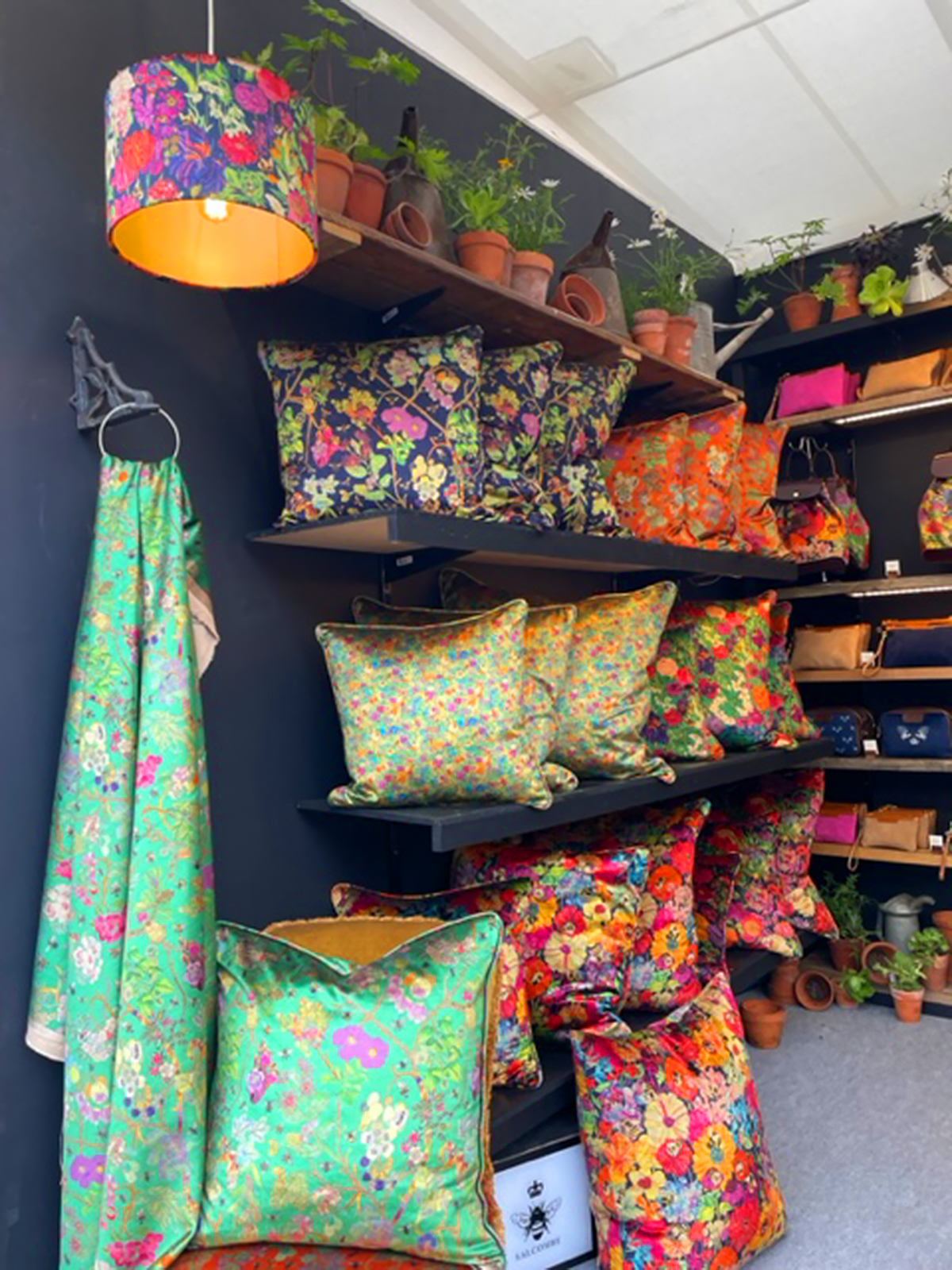 What's Cebu got to do with the Chelsea Flower Show in London? One person. James Doran Webb (https://www.jamesdoranwebb.co.uk), an Englishman working with driftwood, has been displaying his artworks for several years. James collects cast-off driftwood and shapes them into beautiful animal shapes that find places in some of the most iconic gardens. Leaping horses, owls, reindeer, and the occasional dragon, James Webb's creations are avidly collected by landscapers to add accent to gardens in all sizes, using cast-off wood, fitting perfectly with the sustainable element—something Mr. Webb has done quite well for the last decade.
***
The Philippine International Flower Festival will be held at the PICC in Manila from January 14 to 18, 2024. Watch out for more info from our website!