Namaste
I have met the Yoga Nazi. I am barely alive today because of him. There is no doubt in my mind he was part of the holocaust in a past life.
I have met the Yoga Nazi. I am barely alive today because of him. There is no doubt in my mind he was part of the holocaust in a past life.
I actually love yoga, do not get me wrong. I try to squeeze in a class if my schedule allows. It's all happiness, light, peace and your core. Love the world , Buddha and get a great body; a total win-win situation. That is till I met Josef Mengele's brother aka the Yoga Nazi.
As I walked into the class I knew something was wrong, no teacher up front just everyone breathing loudly and contorting. I felt I was in an Ashram where they had taken the vow of silence. He handed me a piece of paper with the positions on it and I attempted to follow. Of course am a beginner and do not remember all the positions" names. But I tried. And he told me what to do in sign language and stage whispers. I did things I was not aware I was capable of.
After an hour of sweating buckets, feeling completely inept I wondered if I could sneak out and bail, but decided to be the trooper and stick it out. An hour and a half later barely recognizing my former cheerful self, I walked out of there a broken creature, mat in hand seeking the sanctuary of my bed.
Waking the next day and feeling like death warmed over, I dragged my sorry self to work, popping a painkiller. Feeling a sense of camaraderie with those who suffered a similar fate in his class. I will never return to his class; am not a masochist.
I still love yoga, it's the best, but am not ready to be a swami just yet. I want to be in my regular class with the other happy people, work out and live to tell the tale. . . Namaste!
–JT
Hilarious Series ramps up with Season 2
These two comedy series are now airing their season 2 programs.  Highly acclaimed and are must-watch rib ticklers in our opinion.
Resident Alien 2: starring Allan Tudyk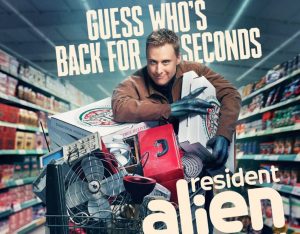 Space Force 2: starring Steve Carell
The Batman… now showing in theaters.
The Batman starring Robert Pattinson and Zoe Kravitz is now showing in selected local cinemas.  Critics' reviews have been good and it's a fresh intense take on the Batman story. They says it's a thinking man's version and I can't  disagree.  Catch The Batman now showing at Ayala Center Cebu and  SM City Cebu cinemas.
Imagene Bar Opens, Overlooking the City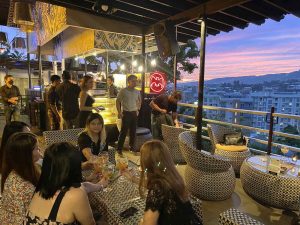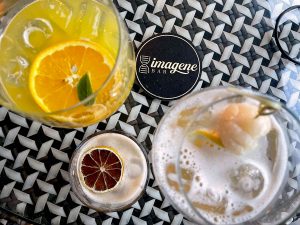 Enjoying some down time with a cocktail drink in hand among friends and a great view of the cityscape doesn't get any better at the newly opened Imagene Bar. If you've been meaning to find the right after-hours place, then head no further than Imagene Bar – a cozy enclave tucked along the hill-side of Nivel Hills on Cebu Veterans Drive.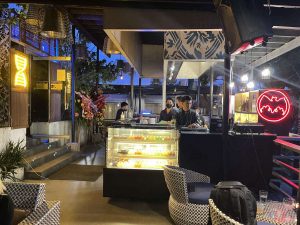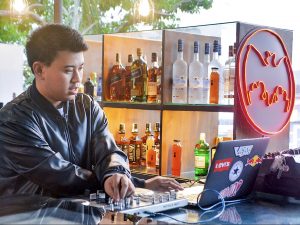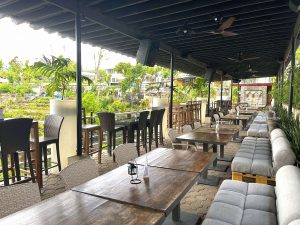 On the menu you'll find over 60 drinks and cocktails as well as some delectable Bar Chow put together by Imagene Bar founder Eugene Dy who's been serving up bottled cocktails online with a mobile event bar after a stint at the Spago in Marina Bay Sands Singapore.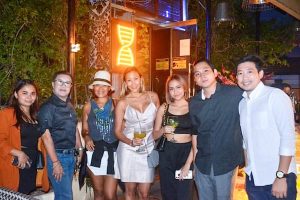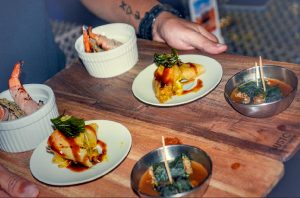 Imagene Bar accommodates up to 80 guests and is open Tuesdays to Sundays. Bar hours are from 5pm to 2am but it's best to make reservations on weekends.