Modernbrands Inc. Brings Novacucina to Cebu for You to Pursue Tasteful Living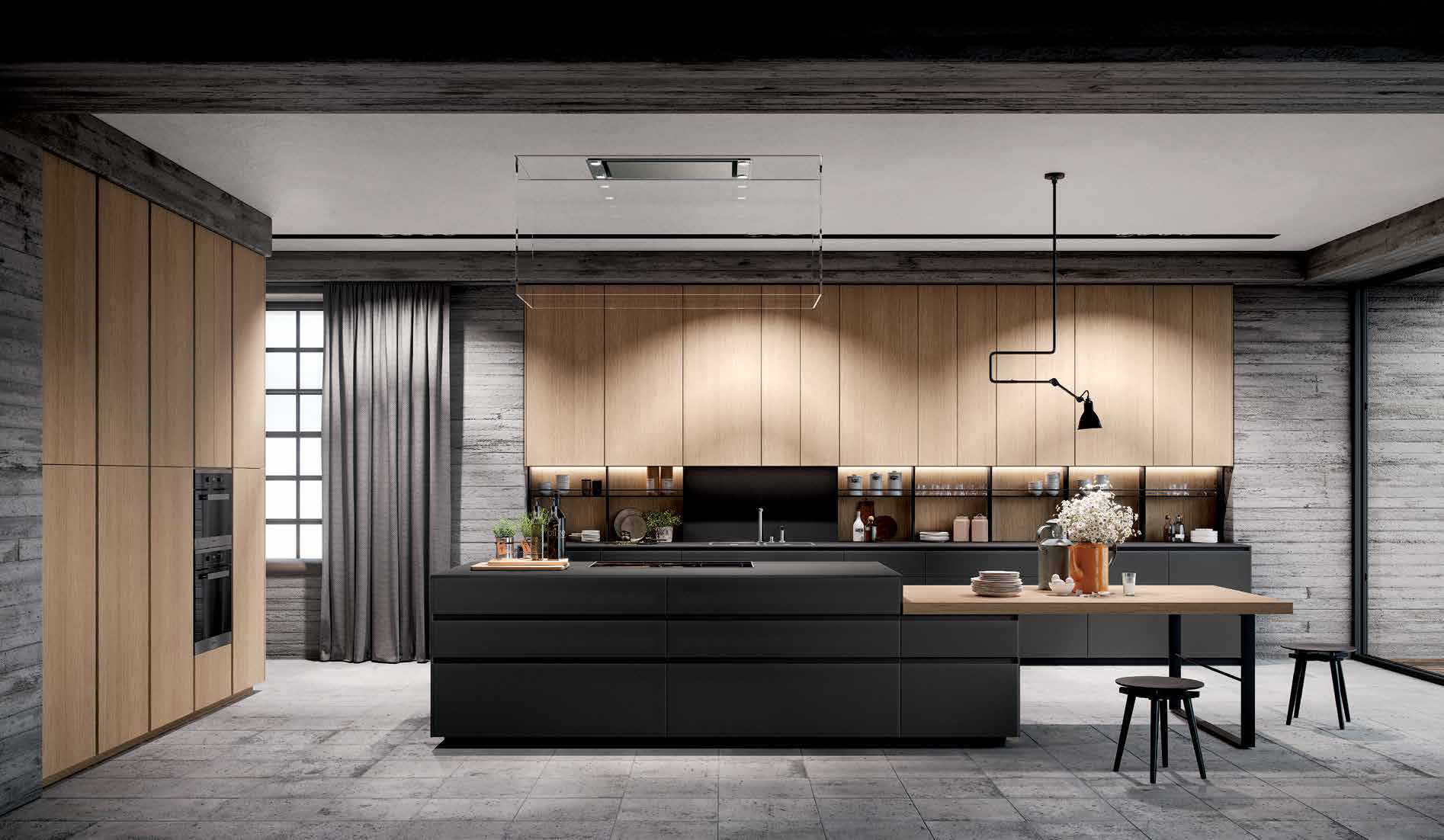 We talked about being one step closer to your dream home before. Now that Modernbrands Inc.
has a home in the Queen City of the South, the lifestyle furniture company is set to make your
dream home a reality. It provides you with tastefully-curated brands from Europe, Asia, North
America, Australia, and Asia.
Modernbrands Inc. showcases different ranges of collections and design frameworks of home
items; to mention a few, these include: furniture, kitchen solutions, wardrobes and all other
accessions and accessories to achieve your highest satisfaction of comfortable and aesthetic
living. Only months after their opening, Modernbrands brings to Cebu more home solutions that
help Cebuanos pursue everyday tasteful living.
Modernbrands brings Italian Kitchen Brand Novacucina to Cebu!
Novacucina has been creating designer cutting-edge kitchens since the year 1990. In the
Philippines, it is officially and exclusively distributed and advertised through showrooms by
Modernbrands. Its elegant showrooms are located across key cities of Makati, Mandaluyong
and Cebu.
Its brand philosophy centers around flexibility and modularity. Novacucina speaks of flexibility,
evident in their designs, which cater to the varying needs of the target clientele. At the same
time, Novacucina adopts modularity, as the different classes of framework designs in their given
space functions as a self-contained component and works independently from the other.
As you go over to the brochures, you will be drawn into the aesthetic themes of the different
sets of kitchen and its kitchenwares together set up to make it pleasing to the eyes and to get
that feeling of suitable beautiful living inside your home.
What is your Ideal Kitchen?
We are one in gesture when speaking of an ideal kitchen. For sure, we want it to be spacious,
clean, and inviting to the senses.
Novacucina shows that she is sophisticated and chic when it comes to her choice of designs
and functionality of each and every component of the kitchen. Whether you choose to be a
discrete cook or opt to portray your inner chef, Novacucina has something to offer to the table.
Novacucina is all about how you see yourself in the kind of kitchen you choose for your home.
As to the materials, colours and finishes, it offers a wide range of options to choose from to suit
one's style: from cement resin, to painted oak to cutting edge marble designs. All varieties are
prepared through showrooms for the interested market. Customization is also possible as one
desire some sort of distinct feature in their homes.
Modernbrands has an in-house team of professional, licensed interior designers to create style
and fashion to your space and put innovation in the dimensions of your dwelling. Modernbrands
offers a 3-year warranty to all projects. So do not hesitate to visit or contact Modernbrands for
further concerns or inquiry.
The ideal kitchen would be that impression you will get from family or guest when they enter
your kitchen: "Just so you know, I'm so much privileged to be one of your invites!"
The Big Reveal
Everyone had a smile on their faces as they entered the main door and greeted each other 'hi,
hello how are you, how have you been?' The official recognition of Modernbrands as the
provider of Novacucina in Cebu was announced by host Jiggy Junior of Y101 FM.
In a short segment, Jiggy invited Architect Buck Sia and Interior Designer Holly Dychango to
join him for a couch talk. Between now and the past five to ten years in Cebu, design has
changed drastically.
"It is something that is very important to me, so I have been proud of lineage of Cebu
modernism from the 70's all the way to the present," Buck replied. "We have a lot of identified
arts and architecture creativity. We have a very bright force in field modernism and that is how I
traded my path in terms of my practice. We are working towards a very progressive architecture
and I know it has influenced a lot in terms of how these all help a lot in developing architecture
here in Cebu in general."
Further to this question, Jiggy had to ask Buck: "Do you impose on your design sensibility or do
you get most of your designs from influence from your potential customers?"
To that, Buck chuckled and replied, "I really have a specific direction in terms of what we do and
because of that I have gathered a nice clientele who understand and support my vision, so there
is a lot of trust between me and my clients. A lot of the times when they approach me, they
know who I am and when I start to do the design process, it is as if a discovery for me of who I
was before."
Jiggy moved the coin to Interior Designer Holly Dychangco and asked, "If a client were building
you a new home, what would be the areas you focus on?"
"Coming from an interior designer's point of view," Holly began, "I'm very big on user
experience. So I actually did my masters in Design Management in User Experience—I really
have to understand what the client needs."
"For me, depending on your client, say he's a chef or a cook, the kitchen has an important
aspect however, or if your client likes to entertain guests, the living space and the communal
areas are very important. " She continued. "And of course, the bedroom. This is your sacred
serene place. It is something that I take as an important place for your home. It is like a heart of
your home as well."
Holly shared that some clients have astounding requests, which border on crazy ideas, but she
does her best to fulfill the client's needs in the way she sees best.
"I have this client who asked me to turn his urban house into a "jungle" with a dancing pole," she
recalled, laughing. "And that's pretty crazy."
Cebu's top personalities in the design industry were all in attendance, which enriched the whole
experience. Guests of Honor include Asia Sales Head, Andrea Reicherl, of Novacucina and
Asia Pacific Sales Manager, Peter Bach, of Innovation Living.
In an exclusive interview with Zee.PH, Andrea talked about Novacucina's edge over its
competitors. "There are some few points to take in, one is—this is crucial—prices," He began,
"Which are competitive in the market and which is what the end users are monitoring. The other
one will be on materials, also the end users can be on them, and the last one will be flexibility.
Novacucina caters to the market's needs."
When it comes to design, Andrea shares that the brand's creative process differs every time.
"Designing kitchen for me is preparing a dish, but not Carbonara, which you already know the
ingredients of. Every design is a new dish. The question is how will I combine together?" He
said, and divulged three things: always listen to the client, design the layout, and finally, select
the finishes. "Together, I always trust teamwork; together we experience the process, and we
deliver the right product to the client.
With Peter Bach, we had to ask what he thought was the ultimate goal in interior design.
"The ultimate goal is to make the client happy," Peter said simply. As a Danish brand,
Innovation Living embodies Danish values—most of which center around minimalism.
"Danish people do not go out too much," Peter divulges, "so Danish people invite their friends at
home and when they look at your home—specially your kitchen—you are being judged with that
to some degree. If you have a beautiful home, a smart home, an innovative home, all will think
that you are doing well. So, to be able to display a home to which there is a sense of beautiful
design, one must be smart and being smart does not necessarily mean being expensive. "
With the wide range of offerings to choose form, there's no doubt that Cebu's homes will have a
piece from Modernbrands Inc. from now on.
Modernbrands Inc. is located at 2/F Design Center AS Fortuna St., Mandaue City. Or, for more
details, click here. Start your innovative living with Modernbrands today!
Trendy Renovation Ideas for the Home or Condo. Part 4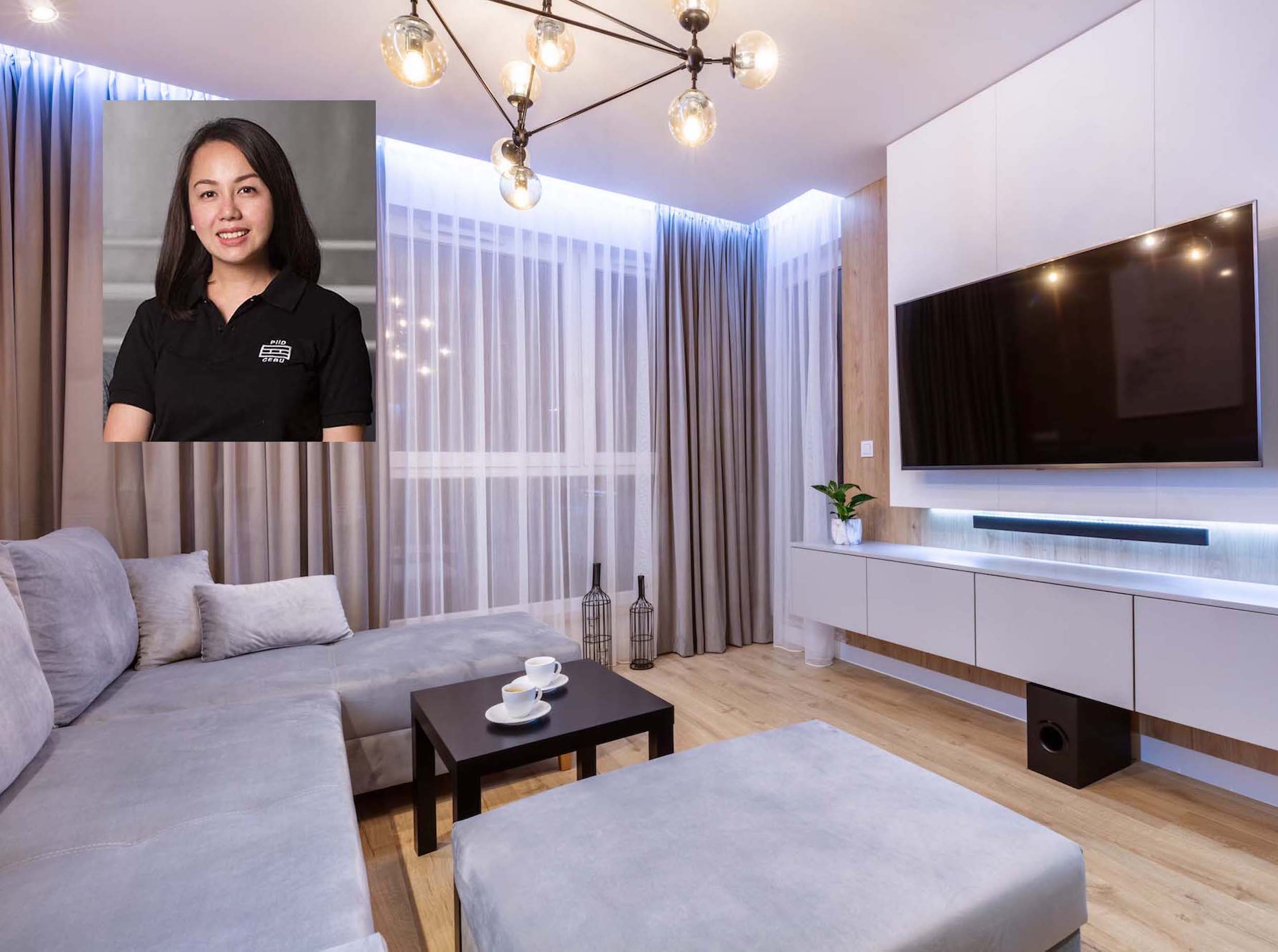 by Christa M. Cañizares IDr.
Part 4:  Upgrade your Choices
A.  Create different moods with lighting. The use of warm colored indirect lighting such as lamps, colored LED back lights, or even string lights can create a cozy and relaxing vibe after a day's work.
B.)  Convert to smart home systems. From door locks, CCTV cameras, you'll also be able to control and turn on lights, appliances even if you're away from home. All you need is a wifi connection and the applications on your mobile phone.
C.) Hire a professional interior designer. We always get an impression that hiring a professional would be expensive, but they actually help you make the best choices and save you from making bad purchases.
Trendy Renovation Ideas for the Home or Condo. Part 3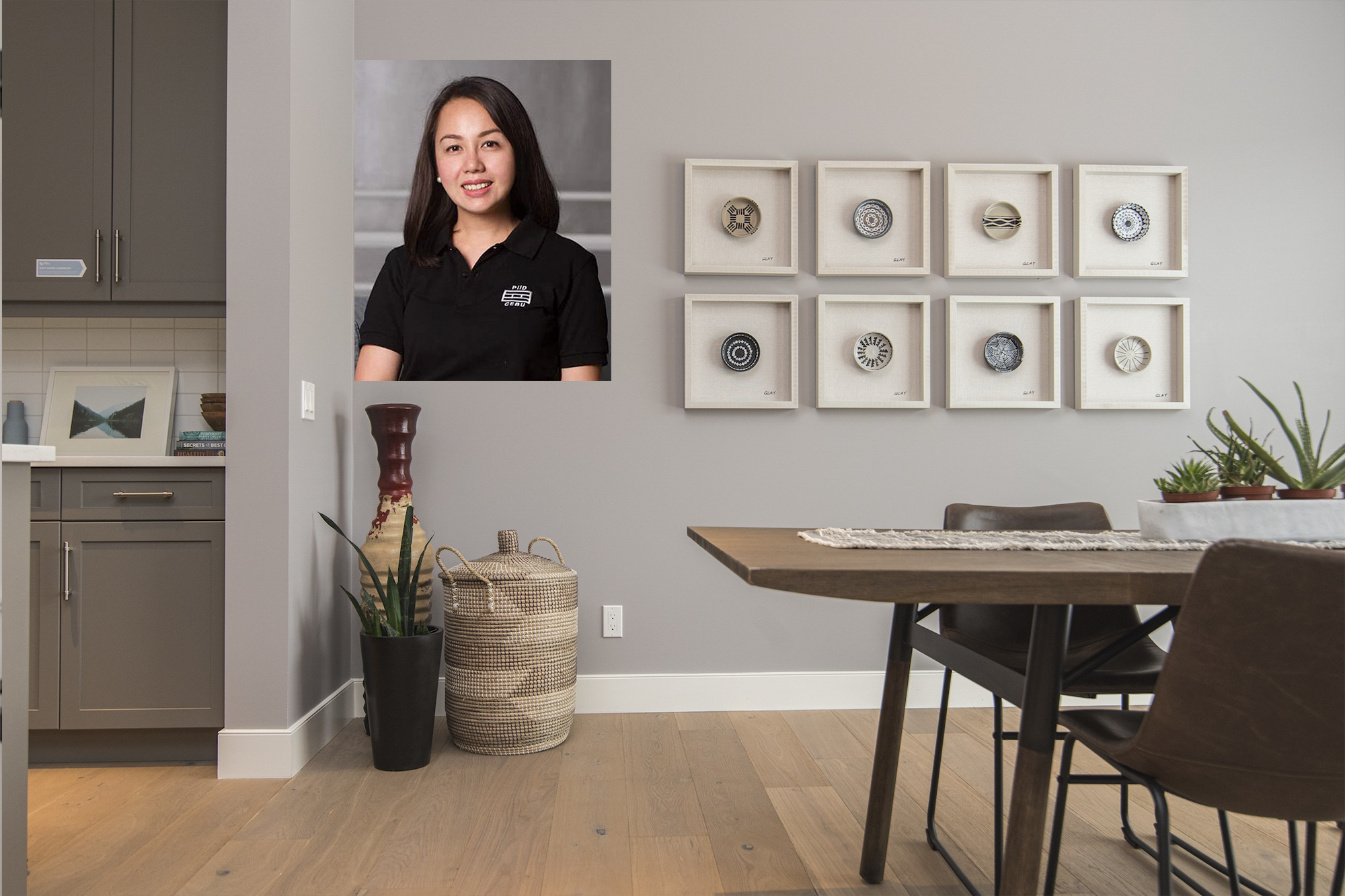 by Christa M. Cañizares IDr.
Part 3: Maximize Impact of Small Spaces
A.)  Storage spaces. You can go with concealed storage systems such as built-in cabinets on walls, under the bed or seating. Keep the items that you use often more reachable than the occasional ones. Choose what works best for your space and for your convenience.
B.)  Showcase your collection of interesting conversation pieces, like items you acquire from past travels, an artwork, an heirloom, coffee table books or a collector's item. Make sure to save a special place for them in your home.
C.)  Move things around to attract renewed energy into your space. May it be moving a sofa to the adjacent wall, creating a dining nook near a window, shuffling your accessories on to a different shelf? Little efforts go a long way.
Trendy Renovation Ideas for the Home or Condo. Part 2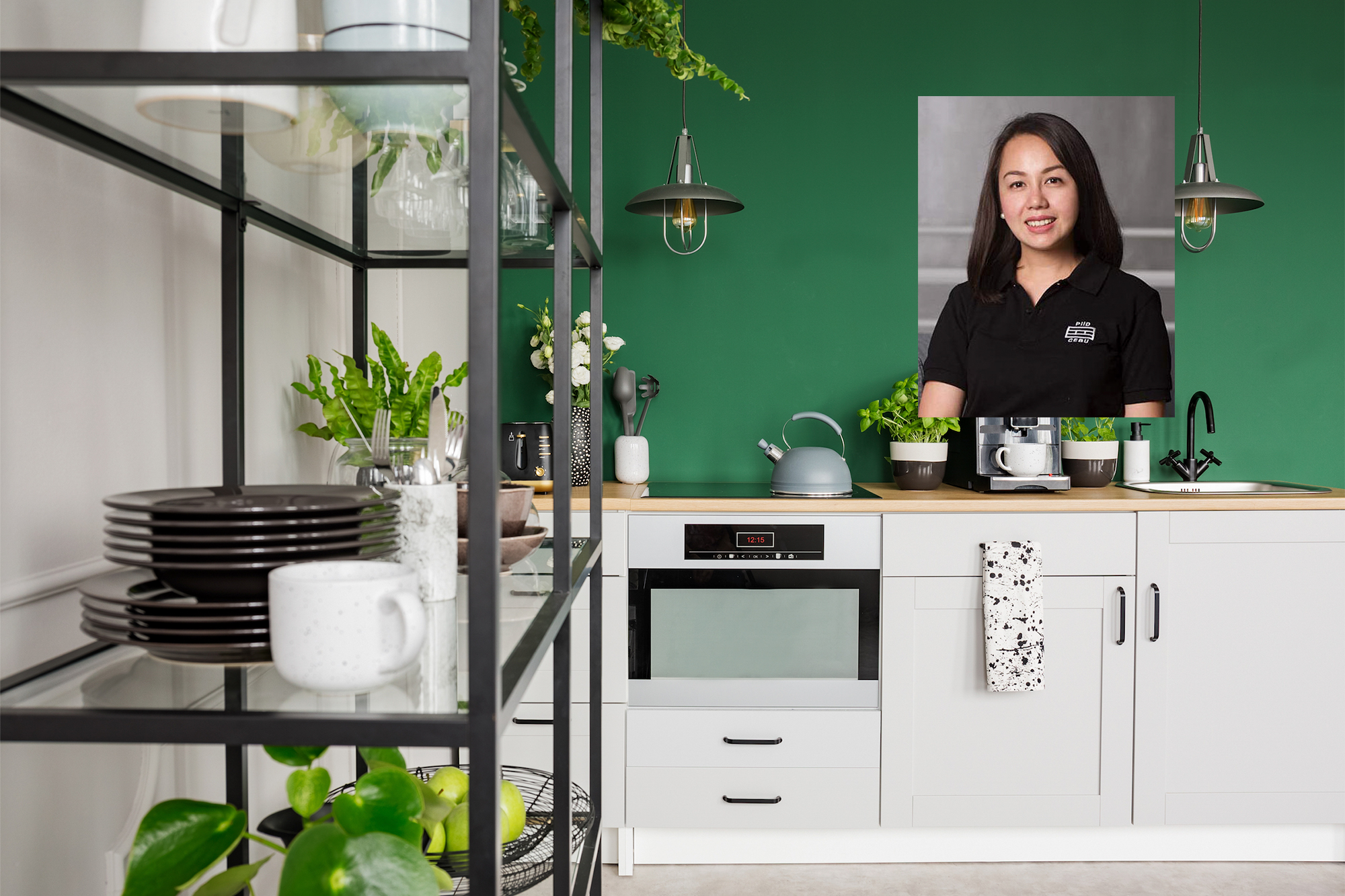 by Christa M. Cañizares IDr.
Part 2:  Create Visual Interest
A.)  Update your space with a fresh coat of paint. Some would love the white / minimalist theme, but one must also not be afraid to make a bold statement and have an accent wall, or even a wall mural.
B.)  Mix materials and textures to create depth and contrast. Wallpaper is an amazing decorative material that you can use for an instant upgrade. Another inexpensive approach is to use patterns and texture on soft furnishings such as curtains, pillows and sheets.
C.)  Setting up a coffee station, bar carts, vinyl corner, or workstation seems to be a trend to the young professionals nowadays.  Add functional pieces that serve as décor at the same time.