How Self-Empowerment can Change the World
SELF EMPOWERMENT, TOWARDS GLOBAL HARMONY
By OJ Hofer
Why do Buddhists prostrate to the Buddha, read and chant sutras and listen to dharma talks? The obvious answer would be because we have taken refuge in the Triple Gem or that we are upholding the Five Precepts. However, I found a more subtle answer to this question through my volunteer work as costume consultant for Siddhartha, The Musical.
You see, I come from a colorful spiritual background, my mother is catholic, (I was educated in a Jesuit school) while father and paternal grandmother practiced Islam. In college, I chanced upon Buddhism through "The Art of Happiness," a book by the Dalai Lama. However, It was only through the invitation of Venerable Youlin to be part of the Siddhartha creative team in 2013, that I experienced life-changing transformations and realizations.  The practical life-lessons provided by Buddhist Teachings and Cultivation enriched me.
A pivotal point in my volunteer work, was when I heard Venerable Master Hsīng Yún talk, just before one of the performances at the Fo Guang Shan main temple in Kaoshioung, Taiwan. The gist of his short discourse was "Wherever you go, bring the Buddha with you."
His words were quite simple; yet, everyone who carefully listened experienced spiritual invigoration. There was inspiring energy that awakened something intrinsic in our hearts and minds.
His words, compassion and loving-kindness empowered us, and although tired from doing the n'th number of shows, a few minutes with Venerable Master Hsīng Yún strengthened our faith and boosted our energy.
On that light, every Buddhist practice empowers us:
Paying homage to the Buddhas and Bodhisattvas calms the body and mind, and alleviates our fears. Listening to the wise words of our masters and learned dharma brothers and sisters reassures and encourages us, develops our wisdom and enables us to resolve difficulties.
Venerable Master Hsīng Yún empowers his disciples and Buddhist devotees. Most importantly, he encourages us to transform empowerment bestowed upon us by the Buddhas and Bodhisattvas into Self-reliance and Self-mastery. He points out that faith, loving-kindness, compassion, wisdom and cultivation are skillful ways of Self-empowerment. Furthermore, he instructs us that after listening to the teachings of the Buddha, we should Believe, Accept and Practice them in our daily lives.
Our most recent Siddhartha performances at Brazil, Paraguay, and Argentina in early 2020 (at the advent of the current pandemic) put into practice the lessons we learned from Hsing Yun Dàshī.
The shows were a resounding success; we created ripples of hope in South America. Despite fear and uncertainty, the audience was captivated and moved by the message of The Buddha.
Because of Venerable Master Hsīng Yún's empowering words we relied on our talents and gave our best efforts to present the Buddha's story of hope, love and peace to a mostly-catholic audience abroad.
Because of the Buddhist practice of Empowerment, Self -Reliance, and Sharing of the Dharma the Siddhartha Musical team took one optimistic step closer towards World Peace and Global Harmony.

Lady Cyclists' Gear and Outfit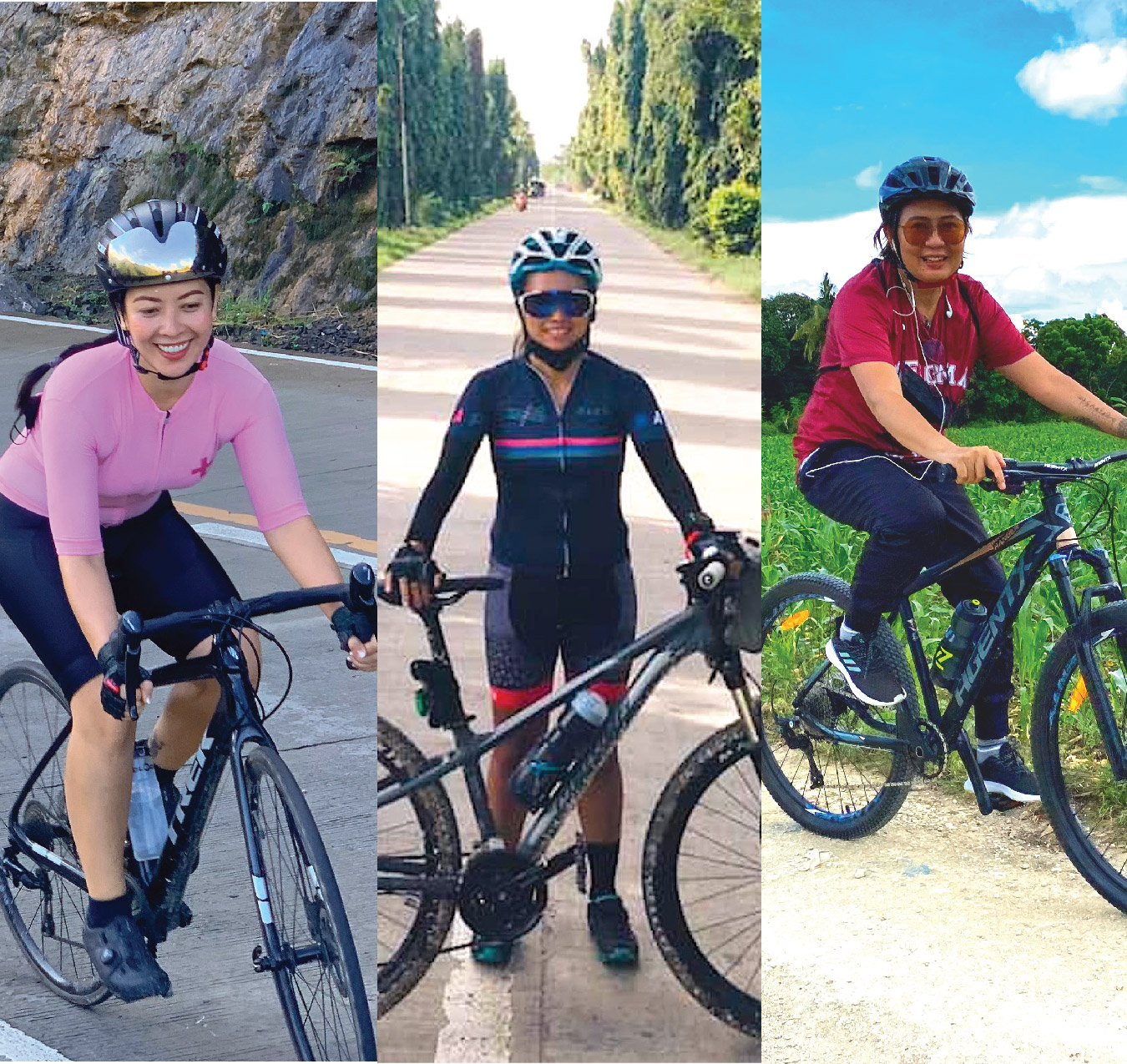 In this third part, we continue our conversation with some of Cebu's lady cyclists…
Tell us about your gear and outfit? How do these help with your performance or look?
Blinky de Leon.  Event Host, Product Endorser & Influencer
"It's a must to wear protective gear like a helmet, outdoor sunglasses to protect your eyes from the dust. Your direction relies on your vision, so make sure nothing distracts it. A face mask from pollution, especially if you're into road biking. Also install bike lights for dark or night rides. And my favorite gear/accessory is a headset for some good music to accompany you all the way. Never leave without a good sunscreen to protect your skin."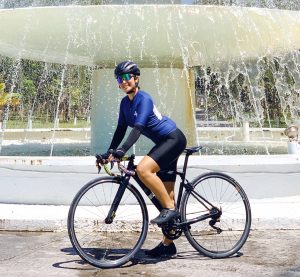 "For the outfit, cycling shorts (the one with foam) which really gives a lot of comfort throughout the ride. bike jersey that should have some pockets at the back to keep your valuables. You're supposed to travel light by the way. I also prefer wearing gloves to grip more when you need to break. And for better performance, I wear cleats (footwear) which are attached to the pedal of the bike."
Yumz Mariot. Branding and Marketing Consultant
"As a "Restarter", I am not too keen on what brands I wear as long as I am comfortable with it. My first priority is my MTB, an Agentx full alloy with a little additional redefinition and necessary accessories such as water bottle & holder and helmet. The next thing I will probably buy is an Adidas Belt/ Waist Bag, which can seriously secure my mobile devices. That is probably the only accessory that is "branded" about this cycling business I am into."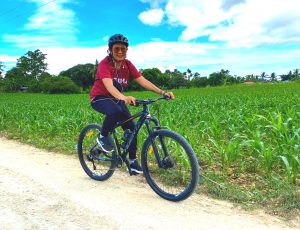 Prime Sarino. Digital Media Creative
"I own a Merida Big 7 XC Mountain bike size XS – which is suitable for my build. I chose to get MTB among the other type of bikes since most the routes we do were long and definitely versatile and comfortable to use. Primarily, it has the basic gears but I had it upgraded into 1×12-speed SRAM NX groupset, which really helped me more on navigating on long rides and climbs. I also use MTB cleats shoes which help me in pedaling. It made difference from just using rubber shoes. A durable well fitted helmet. It's non-negotiable and the most important life-saving protection on the road.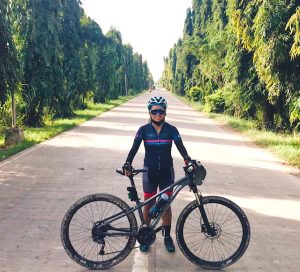 As for bike wear, the key is to wear something comfortable which also provides the function in certain conditions during your travel. Invest in a good fitted cycling shorts or cycling bib that has good gel pads. I usually pair mine with a dri-fit shirts or quick dry and lightweight jerseys. On casual days or errands, I wear button down shirts and running shorts."
Next time we ask the ladies about some valuable cycling tips…
Lady Cyclists Hit the Road and Slopes of Cebu. P.2
We continue our conversation with some of Cebu's lady cyclists…
Please describe one of your memorable bike rides? Who joined you? Where did you reach?
Blinky de Leon.  Event Host, Product Endorser & Influencer
"One of the most memorable bike rides I ever had was when my friend Jessicah and I joined the Active woman virtual challenge. We both decided to do it together and take the 100km ride from Ayala to Moalboal in just one day. It was a really fun and thrilling journey. The fulfillment we had as soon as we finished it prevailed over the physical exhaustion. Our training prior to the race really came in handy. It's one thing to finish the race, but really proving to yourself that you can do it is very empowering, especially for us women. "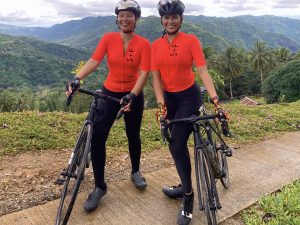 Yumz Mariot. Branding and Marketing Consultant
"My most memorable ride to date was my second which I decided to take after realizing there is more scenery than what the main highway brings. I took an off road route at the nearest Barangay and just kept pedaling. There I saw a farm which I thought was planted with corn. I took a stop to look closely and found my first encounter with Batad [Sorghum]. The farm owner was just in the vicinity and was friendly enough to tell me what it is. I immediately checked on Google and found this information: "Some of these species are grown as cereals for human consumption and some in pastures for animals." I shared photos of that ride on Facebook and asked for more information about the plant and learned it is called "Dawa" in the dialect and is used to cook "Budbud Kabog", a local delicacy. "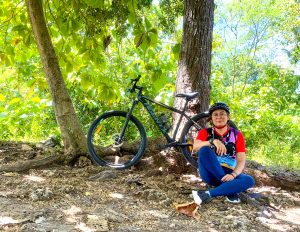 Prime Sarino. Digital Media Creative
"There were plenty of memorable bike rides I did last year. Most of it were long group rides. The most remarkable would be the Pangamihan climb in Toledo and my Round north ride. The Pangamihan route consists of uphills (around 2k elevation) off road trails, river crossings and heat. The view at the top was definitely the treat. It was one for the books. They say it's one of top bike routes to try for mountain bikers  here in Cebu.  And then, I definitely enjoyed the Round north backpacking ride with a few of my friends. We covered around 302 km, and navigated the coastal route. Trip to the beach was refreshing."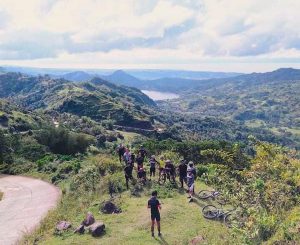 More to come with these ladies in part 3…. Zen
LADY CYCLISTS HIT THE ROADS AND SLOPES OF CEBU.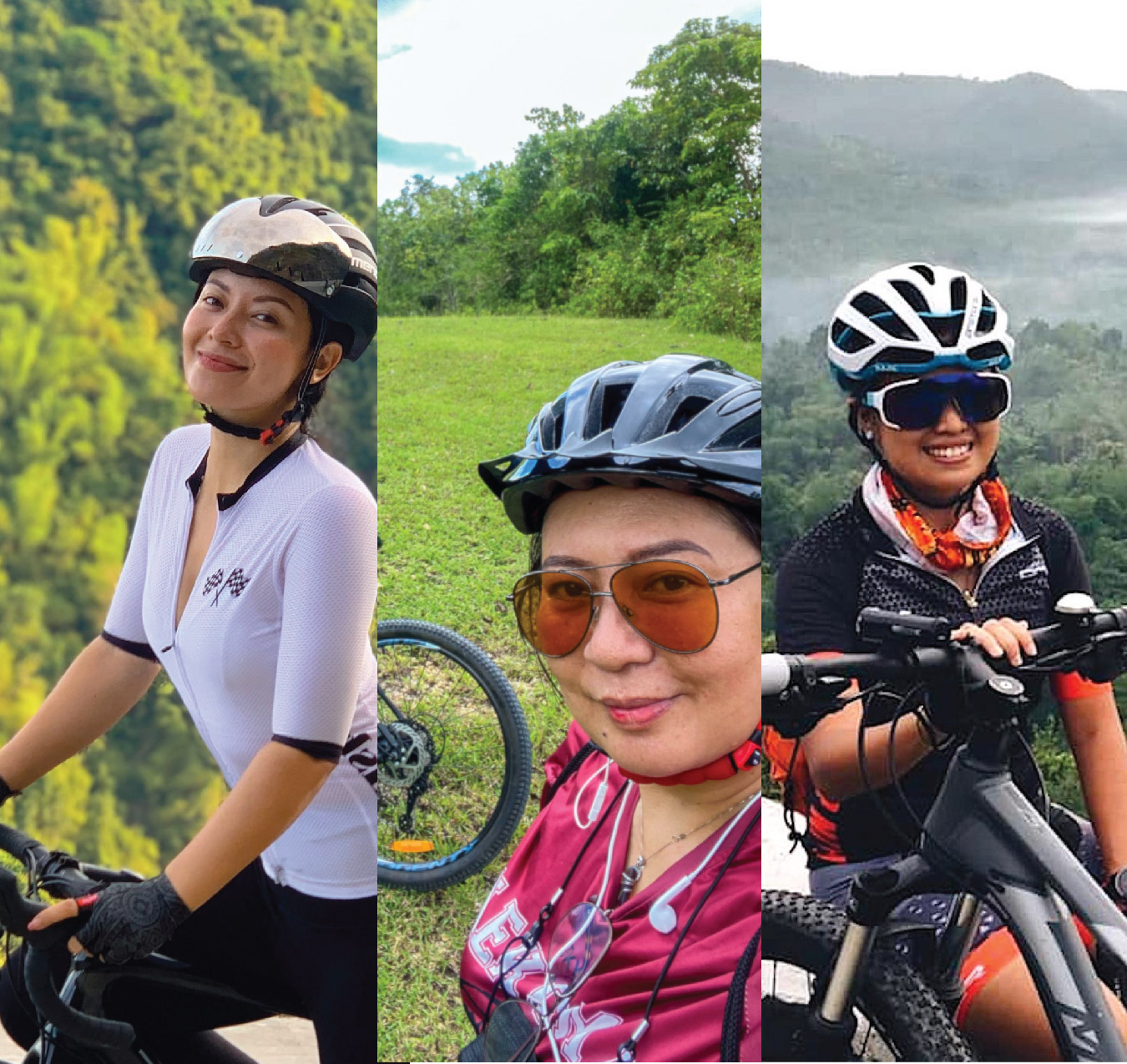 Cycling has been a growing sport and hobby for many years but it's popularity has erupted since the Covid pandemic.  People biking to work and for recreation is an everyday sight in Cebu.  More and more are joining the ride.  Many are quite serious about cycling.  I know three ladies who are among those who've gone long distances across Cebu.
How did you get into serious cycling?  What was your motivation?
Blinky de Leon.  Event Host, Product Endorser & Influencer
" I've been into cycling since I was a kid. A little backstory, I was around 10 years old when my dad surprised me with my first custom-made mountain bike. I still keep it until now, in fact I had it refurbished. It's the most sentimental thing I ever received since it was his way/gesture to catch up with me after not seeing each other for almost 6 yrs. My dad is based in Germany and he also loves cycling and makes his own bamboo bike."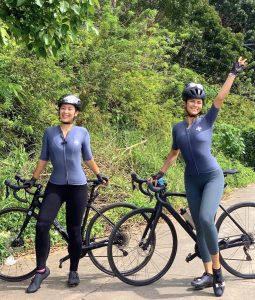 "Just a year ago though, my friend Gazini randomly, out of nowhere, picked me up from home to bike with her to the South of Cebu. I felt really excited and motivated to get back on track because it's very nostalgic and brings back so many great memories. And since then, the rest was history. We've been joining different groups, tried different routes and conquered different heights. I've met so many cyclists with very inspiring stories in the bike community who kept me feeling motivated too. I also look forward to the sights and the adventure that comes along with it."
Yumz Mariot. Branding & Marketing Consultant
"I used to bike along with rock and wall climbing. I am lousy with ballgames which is why. Our usual route were Talamban and Mactan but one time, managed to ship gears all the way to Dumaguete for a quick ride to Valencia, the next town located at a higher elevation. Those were days when I did it for fun and what bike I was using did not matter."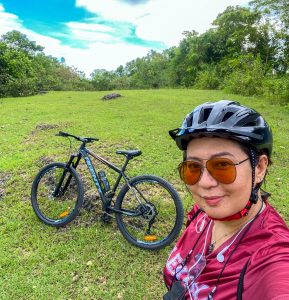 "Fast forward to 2021, a year after the pandemic lockdown began, I realized I have been lazy to do any fitness routine. Too caught up on juggling between house chores and Work from Home deliverables (I work as a Branding and Marketing Consultant), I started to feel my body needs to move as much as my brain does. A hysical fitness routine is as important as what I eat, or what I read or watch. So I decided to invest on a decent MTB, just very recently and got myself a much necessary restart. What motivates me even more is the area where I currently reside at. It is vast, fresh, green and safe for solo bikers like me."
Prime Sarino. Digital Media Creative
"I started biking as a young teenager and I got the idea to start it as an adult hobby 3 years ago. I was already into running and I thought it would be great to venture into another outdoor activity to keep me occupied after work hours and weekends. I was set to travel for a year so I had to put aside the idea first but came pandemic. We were all forced to stay put and everything was put on hold. Cycling became my diversion. My cyclists friends invited me to quick and short rides. I enjoyed my first 50km ride and the sceneries and routes most of all. It also helped channel a positive mindset during the hard hit season of the pandemic. Not to mention it's also another way to stay fit when we were forced into inactivity during the quarantine."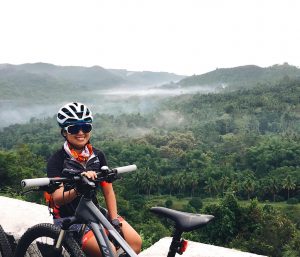 Next in Part 2, we ask the ladies about their cycling experiences and memorable moments…
by: Zen