How Meditation Kept Me from Going Insane
Windy Gancayco shares how you can begin practicing meditation, little by little.
At age eighteen, I moved back to the Philippines after twelve years of living abroad (in Paris, New York and Hong Kong, to be precise). The circumstances surrounding this home-coming were pretty extreme, all things considered, and without going into detail, let's just say that if it hadn't been for Chogyam Trungpa and Thich Nhat Hanh, I would have had much rougher a ride.
It was armed with my little orange book, Meditation in Action, that I set out to enroll at the University of the Philippines, Diliman, Quezon City. Having attended private schools all my life, I was little prepared for the hot mess that was registration at UP in 1992. I vaguely remember standing in line for endless hours in the heat, to be finally told that such and such class was full or that I was in the wrong line.
The exoticism of the experience quickly wore off and gave way to extreme bouts of impatience, agitation and self-pity. This is where Chogyam Trungpa's humble masterpiece came into play. All I did was basically read it, then apply it precepts while standing in line. This, I believe, is what kept me from going insane. That book, together with Thich Nhat Han's Peace is Every Step, helped me get my meditation practice started.
This differed from the coping mechanism I had previously used, which was to disassociate from the event because it was so unbearable (a technique I had used prior to reading these books, with poor results – see previous article entitle "Two Hungry Wolves").
On the contrary, mindfulness, which was Thich Nhat Han's practice, and meditation, brought you back to the inexorability of the present moment: at any given time, that is really all there is, and what happens before or after no longer carries a hold on you.
Now it would be a lie to tell you that ever since that time long, long ago, I have been practicing meditation daily, or even regularly. This is far from the case. To be fair, I did spend some time meditating sporadically throughout college, but more in a community setting such as Sokka Gakkai or at the Taoist temple, or at some wealthy Buddhist woman's living room (God knows how I would end up there, but I did, over and over again. I can't even recall the name of these people who hosted us). No, when I really dove back into my practice it was years later, when I was back in New York City, and my heart had been broken. That's when Pema Chodron came to the rescue. My real, solid practice was anchored only three years ago, when I started to practice Reiki. Meditation plays an important role in energy healing.
I won't be listing here the numerous benefits of meditation, since you can pretty much read that anywhere as it has gotten pretty mainstream. What I can suggest, is to start small, with as little as one minute per day. Yes, just one minute of simply sitting with your back straight and your body relaxed, where you focus on your breath and let your thoughts come and go, without getting attached or forming judgements. From there you can grow your baby practice to two minutes, then three. See how that goes and let me know.
Suggested readings to get started with meditation:
Chogyam Trungpa, 1969: Meditation in Action
Thich Nhat Hanh, 1990: Peace is Every Step
Pema Chodron, 1996: When Things Fall Apart
Drop me a line about your experience at reickicebu@gmail.com
Bringing businesses together: Lalamove paves way for SMEs across the globe to "Make a Winning Move"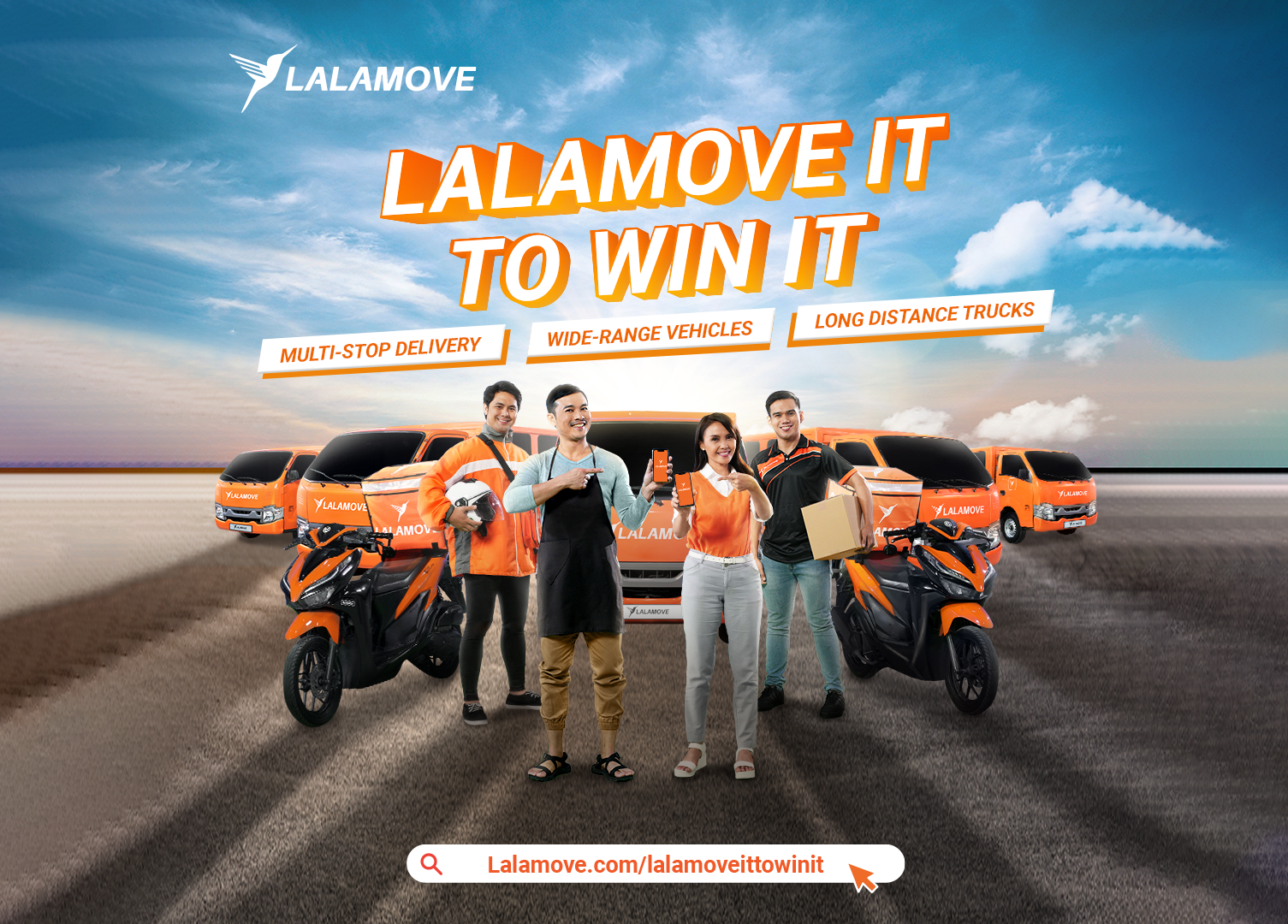 The local episode #LalamoveItToWinIt to support MSMEs across PH
To inspire businesses around Asia and Latin America, Lalamove has launched a regional branding campaign "Make a Winning Move" to showcase its various B2B services, strong driver-partner network, and wide-ranging fleet for fast and reliable delivery solutions. Locally, the on-demand delivery platform has kicked off the campaign by inviting its patrons, old and new, to #LalamoveItToWinIt.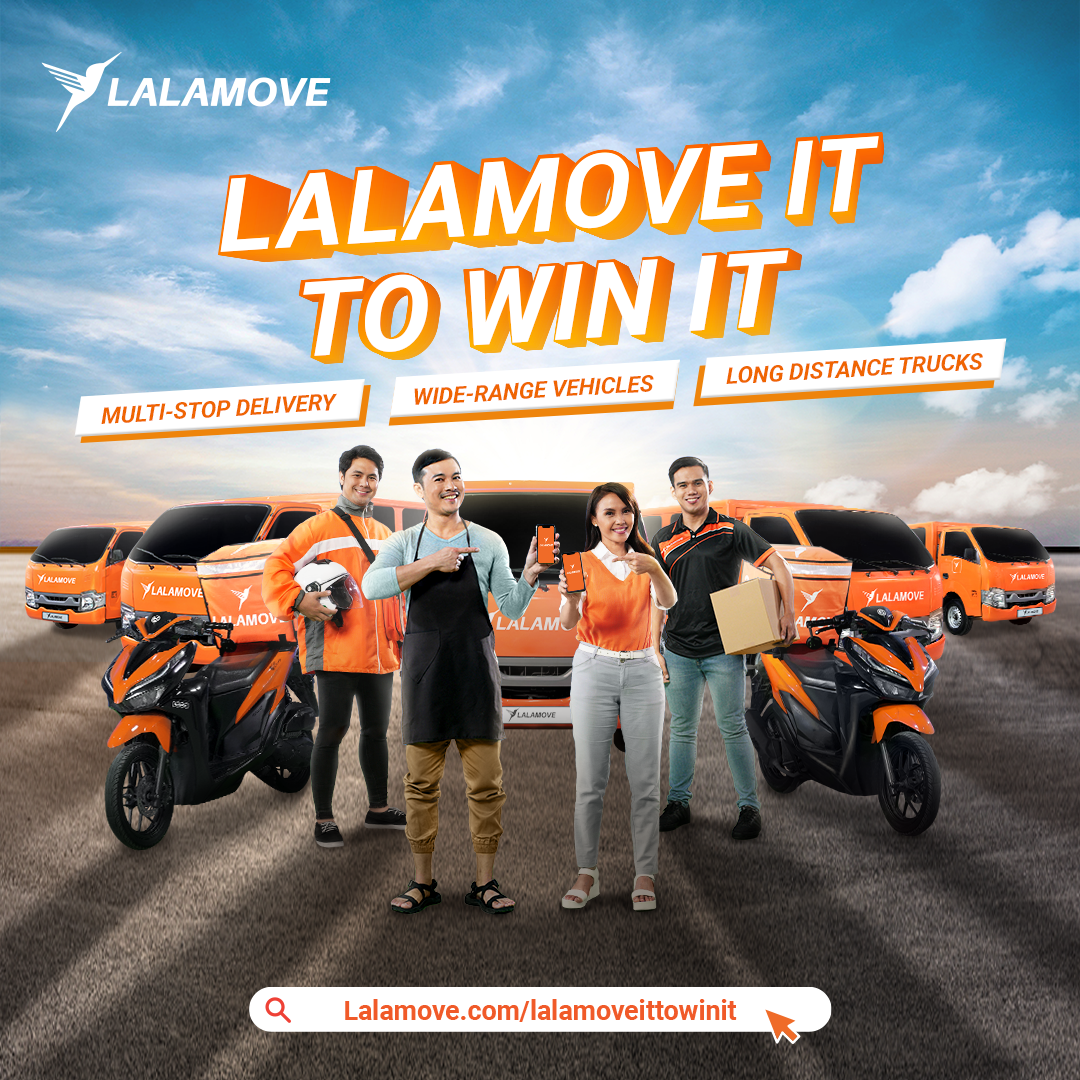 Now more than ever, businesses are focusing their efforts on an experience-led customer journey. With deliveries as undeniably crucial for businesses to fulfill their services and win over customers, the central creative idea behind the regional campaign revolves around such scenarios where Lalamove's services and B2B features help entrepreneurs stay ahead of the intense competition.
Lalamove, as the trusted delivery partner, has been servicing businesses of all sizes in the Philippines. Lalamove's corporate clients can enjoy the on-demand delivery platform's variety of business solutions, such as multi-stop delivery, API integration, real-time GPS tracking, a wide variety of fleet for on-demand, same-day, long distance, and last-mile delivery, and a dedicated account manager.
"The Philippines has more than 900,000 businesses, over 99% of which are MSMEs. What Lalamove offers businesses of all sizes is faster, easier, and a more seamless delivery experience to help them save time and costs. Our dedicated partner drivers, the economic frontliners of today, are here to deliver to an even wider reach across Luzon and in Cebu. This campaign is the visualization of what we can do to help businesses jump over hurdles – simply put, just 'Lalamove It to Win It!'" remarked Dannah Majarocon, Lalamove Philippines Managing Director.
First-time users of the Lalamove mobile delivery app can get up to Php 150 off when they sign up and use the code LALAWINIT. New corporate clients, on the other hand, can also receive a welcome bonus of up to Php 1,200 when they sign up and top-up their Lalamove corporate wallet. Moreover, with Lalamove Rewards recently launched, each delivery for every user is now made even more rewarding.
Find out more about what Lalamove offers by visiting www.lalamove.com/lalamoveittowinit, or follow the official Lalamove Facebook page, Instagram account, and TikTok account for more information.
***
ABOUT LALAMOVE
Launched in the Philippines in late 2016, Lalamove is an on-demand logistics company that matches drivers with customers and SME businesses to fulfill same-day deliveries. Lalamove's mission of making local deliveries faster and simpler across North, Central, and South Luzon, and in Cebu is achieved through innovations such as instant order matching, real-time GPS vehicle tracking, 24/7 services, and a driver rating system. Lalamove also allows businesses to scale their deliveries and operations at an accelerated rate. Lalamove now operates in over 30 markets across Asia and Latin America. Visit Lalamove's website: http://lalamove.com
King-size Treats Await Dad this Father's Day at Seda Central Bloc
King-size Treats for the King!
by Ryan Daniel R. Dablo
Seda Central Bloc celebrates the hardworking hero and steadfast lynchpin of the home with its offerings for Father's Day weekend. 
At the Misto, Seda's restaurant, Dad gets to sample the delicious international cuisine for free when dining with five full-paying adults. If an evening dine-out is more the family's speed, the Straight Up bar offers a dinner buffet with a continental menu and mocktails, all enjoyed amid a backdrop of excellent cityscape views from the rooftop. Staycation at the hotel comes packed with perks for the weekend as well, such as complimentary lunch at the Misto, drinks at the Straight Up bar, and breakfast for two.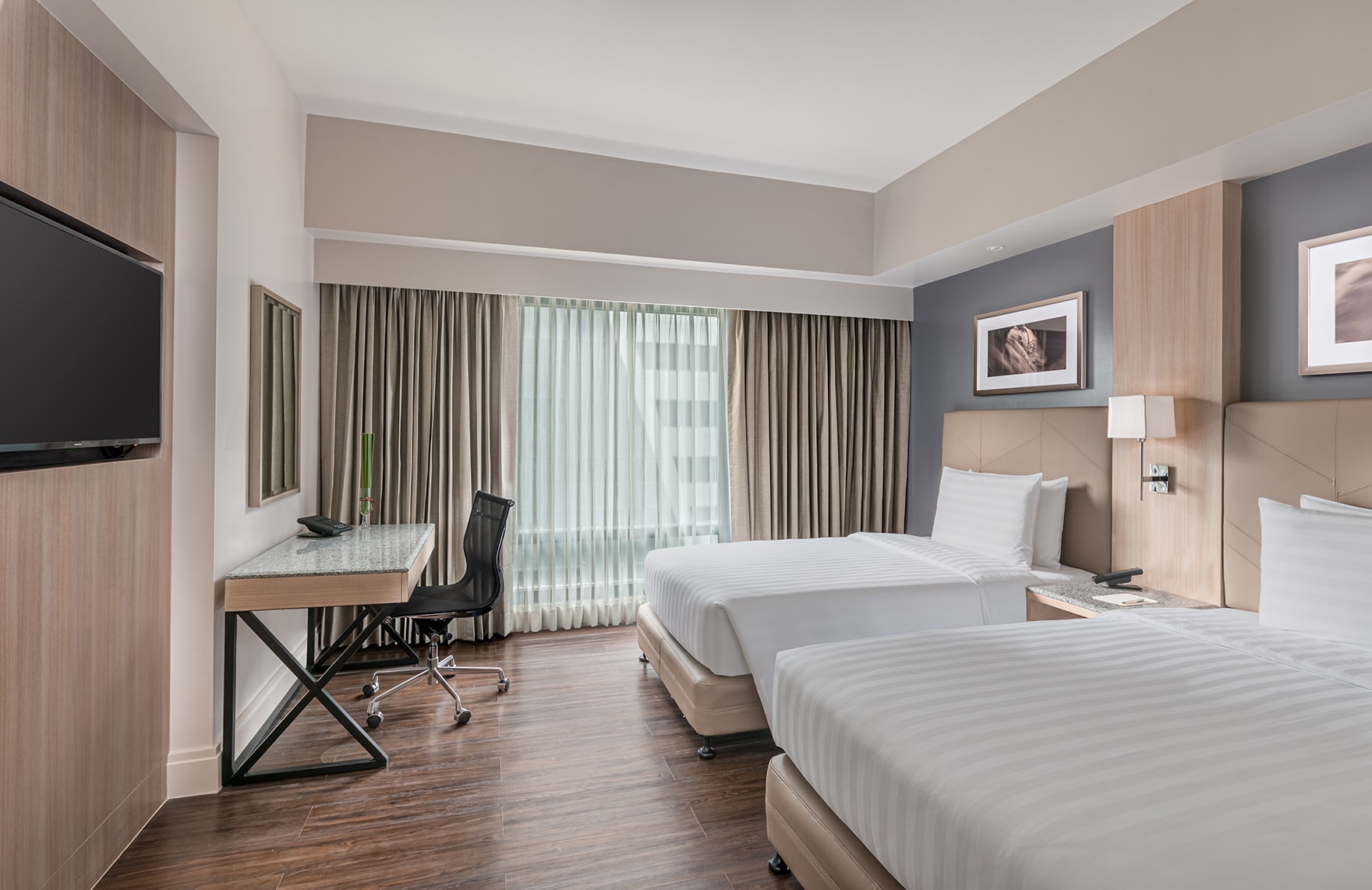 Honor your number one hero and highlight the love you have for him this Father's Day weekend. Celebrate at Seda Central Bloc!
For more information, please call  (032) 411 5800. Follow their Facebook page or visit their website at www.sedahotels.com.
37 Years of High Fashion; Arcy Gayatin leaves a Legacy of Edginess and Elegance
Arcy Gayatin: A Legacy of Luxury in Fabrication
By:  Allain Dumon Fonte 
The brand Arcy Gayatin gave the Queen City of the South a distinct reputation in the fashion industry.  The fashion line of Arcy Gayatin sets the bar higher each year for clothing luxury and fabrication techniques.
Araceli "Arcy" Ancajas Gayatin is the daughter Galileo Ancajas and Remedios Zanoria Ancajas who founded Cebu's home brand, Gal's Bakery.  Arcy went to the University of San Carlos and studied Political Science.  And just like Dr. Muccia Prada, who completed her Ph.D. in Political Science and established the luxury line of Prada, Arcy also got in touch with her artistic side and started her own fashion line.  However, it was not Prada that influenced Arcy.  Arcy was introduced to fashion and tailoring at a very young age by her mother, Madame Remedios Anacajas whom they dearly call Mama Eme.  Mama Eme was running a tailoring business back then.  It was called Arabel; named after Arcy and her sister Belma.  Ara from Araceli and Bel from Belma.  In those years, Arcy was fascinated by fabrics and was intrigued by how to manipulate the fabrics to come up with fashion-forward designs without compromising comfort and taste.
After 37 years of creating haute couture pieces for the most fashionable personalities in the Philippines, Arcy Gayatin is now laying down her sketchpads and pens to rest.  As she enjoys her retirement, may be on a cruise to the Bahamas or a holiday to the Swiss Alps, Arcy Gayatin has left the fashion industry a legacy of elegant and edgy clothing ensembles that understand and define the shape of women; without compromising comfort and good taste.
To salute the lady who brought Cebu fashion to the world, a retrospective exhibition of Arcy's incomparable masterpieces can be seen today at Ayala Center Cebu's The Gallery; curated by fashion editor and writer, Clint Holton Potestas, and interior and fashion designer, Jul Oliva.
BALANCE.  Arcy Gayatin is known for her perfect symmetrical lines when fabricating.  She knows how to balance edginess and class; understanding well the strength and the finesse of a woman.
RHYTHM.  Arcy's expertise in draping and fabric manipulation can be seen in how she achieves rhythm between architectural lines and soft fabrics like silk and cashmere.
TEXTURE.  With her thorough knowledge on fabrics, Arcy Gayatin has achieved the perfection of fabrication by working on different types of fabrics and creating a single piece of art out of them. 
HARMONY.  The simplicity of the silhouette plus the intricacy of the details create a wonderful harmony, making Arcy Gayatin's design a one-of-a-kind masterpiece.
The photos below show an up-close look at the intricacy and the exquisite craftsmanship of Arcy Gayatin's fabrication techniques:
THE SPIDER WEB:  one of Arcy's genius fabrication techniques.
MATCH and PATCH:  Arcy's unique fabrication craft by patching layers of different types of lace and lace patterns
PLEATS: The perfection of symmetry in pleats on silk.
LA ROSE BLEUE:  U.P. student, Danielle Alessandra Deutsch, inspired by the artistry of Arcy Gayatin, designed this midnight blue dress.   The cabbage rose made from layers of silk organdy gave this evening ensemble a romantic appeal.