Hottest Summer Destinations to Visit in Cebu This 2020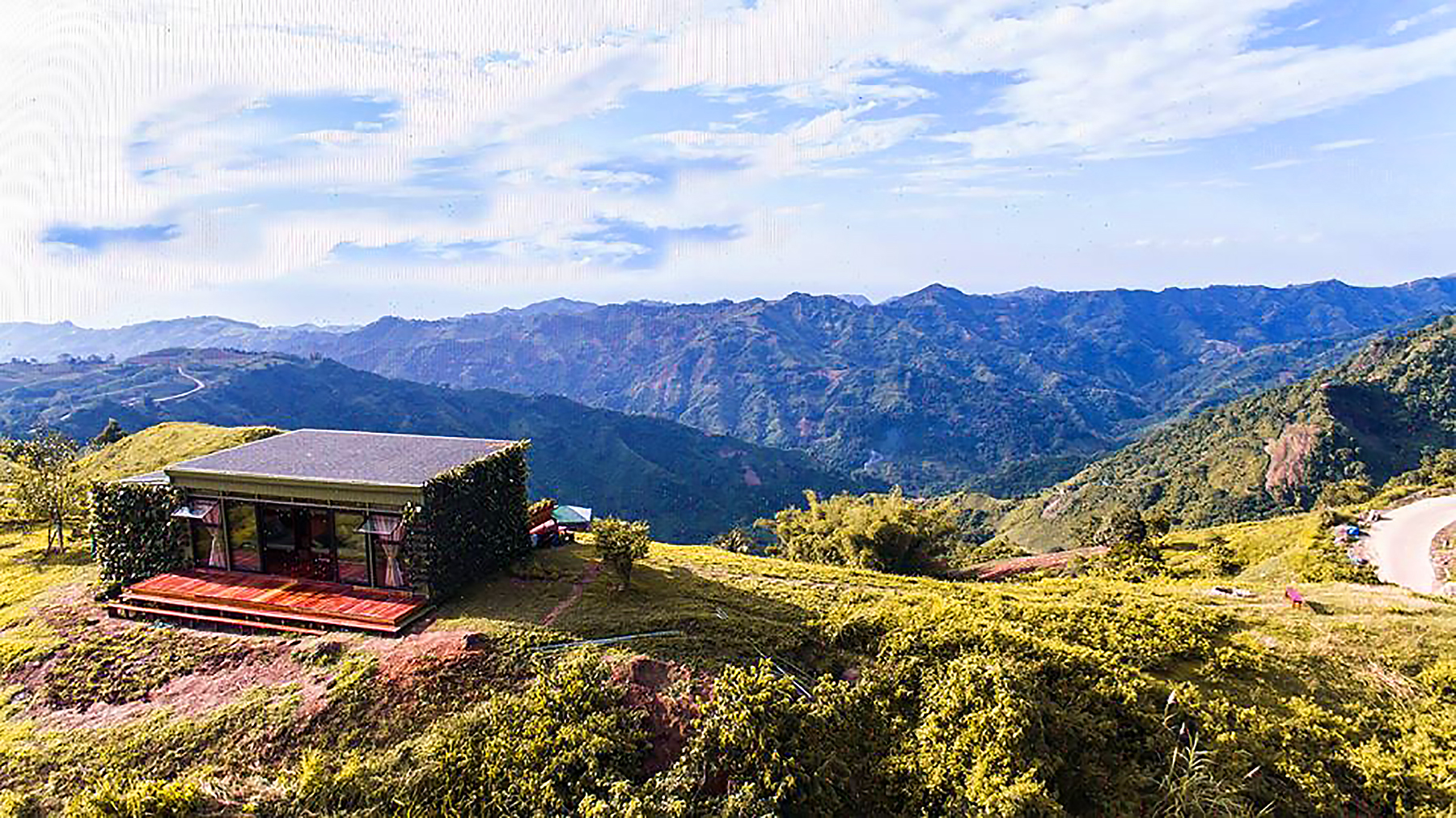 by Chrissy Grey Resaba
Discovering unique travel destinations is getting more challenging every year. Modern-day travelers are seeking new experiences far from the hackneyed summer destinations we always see like the usual snapshots of beaches and bikinis that flood our social media feeds. However, living in Cebu as a local has always been a privilege as we have easy access to these newly-explored places. For our foreign friends though, the city offers countless adventures to experience, new hip activities to enjoy and places to bask or meditate. After all, travel should always be a therapeutic experience.
A few months closer and we can finally say, "It's officially summer!". Of course, as early as now, some are already tapping and scrolling their mobile phones for new and one-of-a-kind destinations and getaways. Sometimes, choosing where to go is quite a dilemma. To make it easier for you, here's our list of the hottest travel destinations in Cebu this summer of 2020 that deserve to be explored by adventurers and thrill-seekers: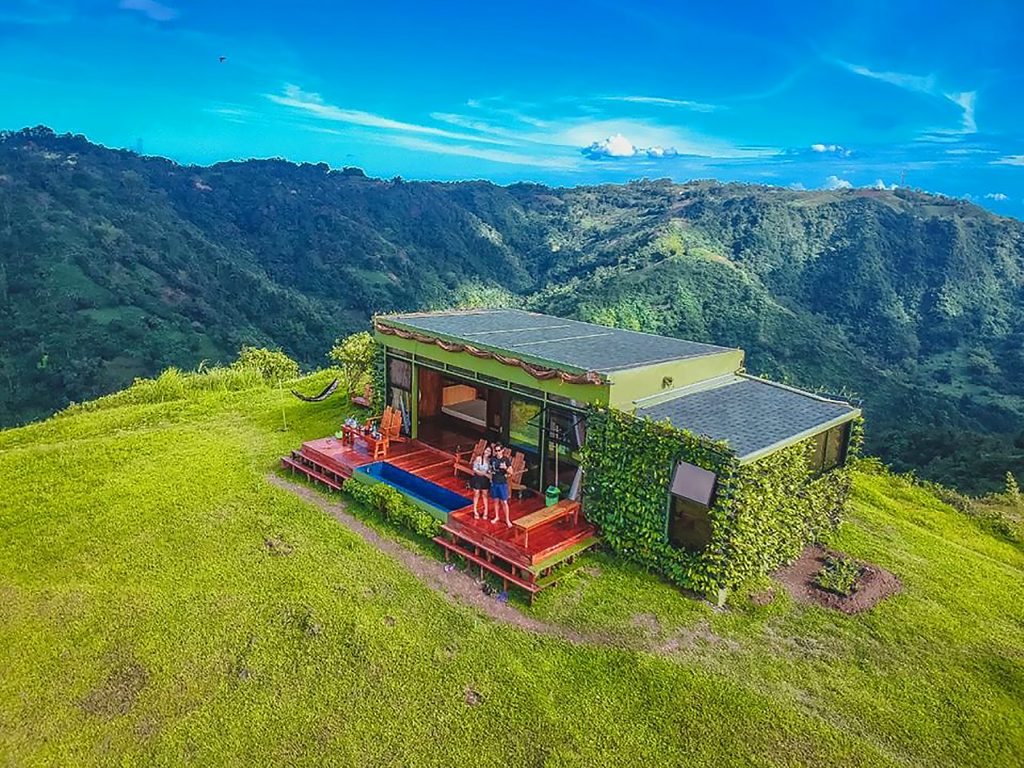 La Vue Cabine – Toledo City, Cebu
Experience luxury in nature. This cabin is atop the mountains of Toledo, overlooking the cerulean Tañon Strait. At the far horizon, in clear and sunny weather is the view of the majestic Mt. Kanlaon. One can truly feel paradise in this haven of relaxation and comfort. Aside from the scenic landscape, the fresh air will surely rejuvenate your senses!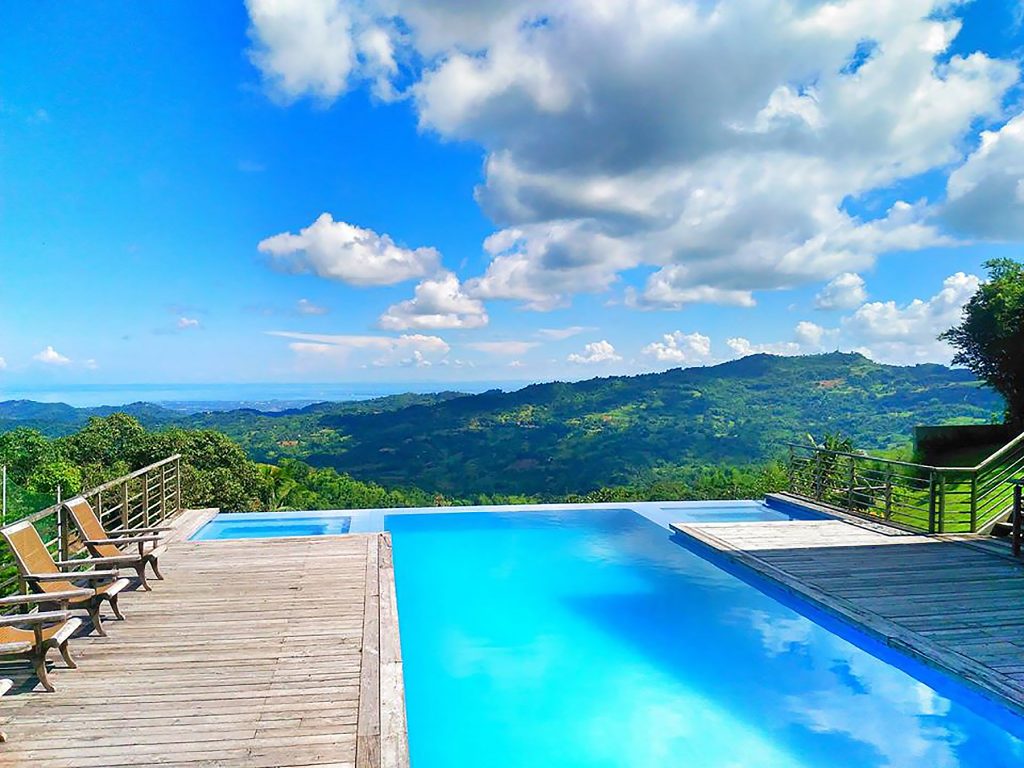 Rancho Cancio – Brgy. Adlaon, Cebu City
For a while now, this place is making rounds on social media. This rest house is located at Brgy. Adlaon in Cebu City, a few kilometers away from Brgy. Busay. Be ready to get mesmerized with what's in store for you at this picturesque destination.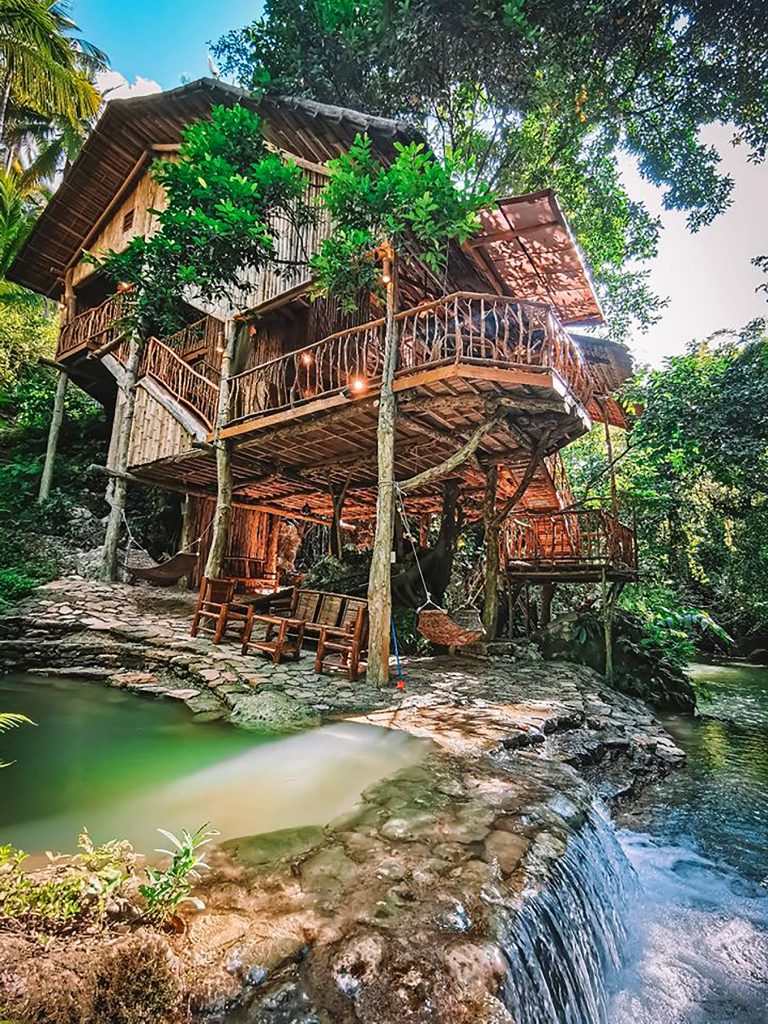 Treehouse De Valentine – Balamban, Cebu
Treehouse De Valentine is best described as nature and rustic luxury in one self-contained space. Unconventional for the right reasons, this dream house is the perfect nest away from the hustle and bustle of the city. What could be an excuse not to list this perfect nook as your next stop for this year's summer adventure?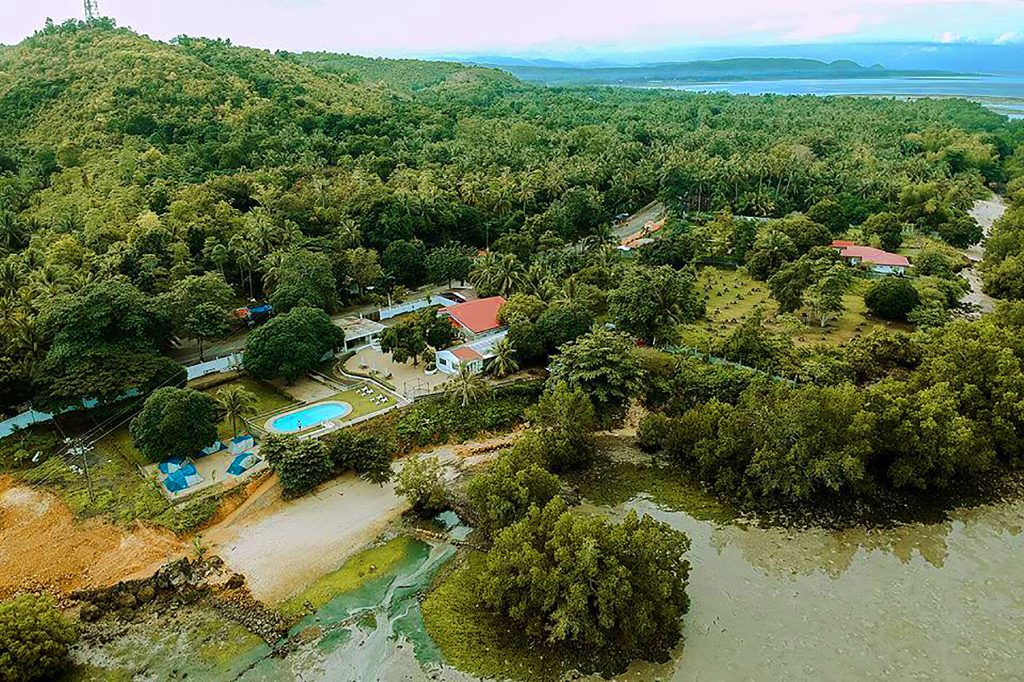 Formosa Camp Resort – Bagasawe, Tuburan, Cebu
Glamping has been the name of the game this season. A term that resulted from combining the words"glamorous" and "camping", glamping  includes outdoor overnight stays in glamorized tents with hotel-like amenities. The experience will surely be a different kind of bliss.
Lady Cyclists Hit the Road and Slopes of Cebu. P.4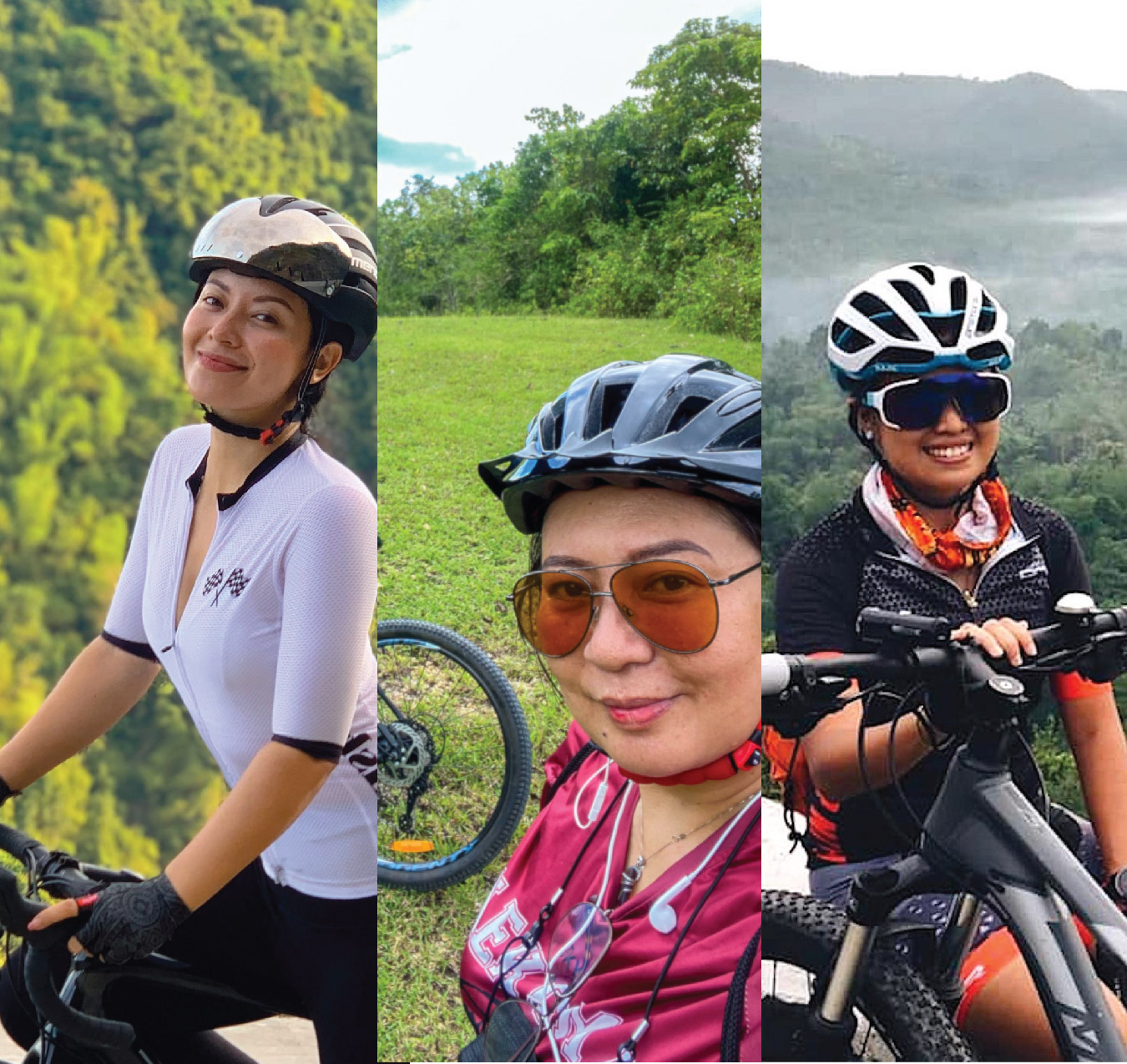 We complete our conversation with some of Cebu's lady cyclists and ask them for useful tips for us beginners.
Kindly share your tips or suggestions for someone who wants to get into cycling?
Blinky de Leon.  Event Host, Product Endorser & Influencer
"If you are a beginner, you have to first get the right bike that suits you. Once you have the right bike fit, take time to learn and get to know your bike. Observe how others do it and couple that with the right experience by practicing in a safer environment before heading out on the streets. Do learn that outdoor cycling may not be for everybody and it can get dangerous, so you have to assess beforehand. I highly recommend you do it with a companion or a coach.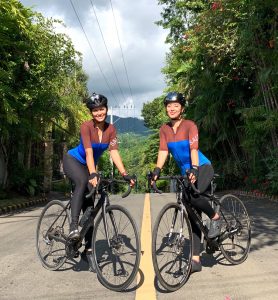 Once you've reached the right amount of courage and confidence, try to level up your game. There is definitely no rush in cycling, you just have to simply enjoy the process of self-discovery and pedal your way through each and every obstacle. Be fierce with your fears. It's all about the balance. 😉 "
Yumz Mariot. Branding and Marketing Consultant
"Getting into cycling starts from ones interest. Probably stems from what we remember when we were kids on BMX. Or the sheer need to create a fitness routine if not into running or jogging. The rest is listening to what one's body can handle. As I always tell myself when I begin to catch breaths while pedaling, "This is my ride, hence my pace". I do this for fitness and of course for leisure. For now, what matters to me is not the number of kilometers per hour I hit. It is the process of cycling what my body allows, shedding off calories while enjoying the scenery along the way.  Taking photos on necessary stops and chatting with people along the way about farms and life in general. "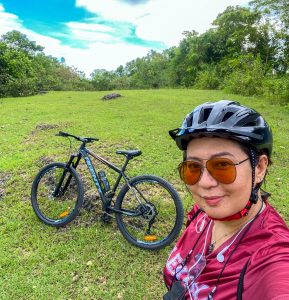 Prime Sarino. Digital Media Creative
"The first thing is to know the right kind of bike you would want to ride on. Find the right size according to your build. A bike fitting might be necessary but you can ask the help of your cyclists friends or consult with the bike experts to know which is suitable for you. Invest in a quality helmet and dress in comfort and conditions. Cherish camaraderie. Most cyclists in Cebu are friendly people. Also, always keep in mind to ride defensively and mindfully rather than aggressively to avoid encounters and incidents. Be responsible and follow the rules on the road. Most of all, always keep hydrated, and don't forget to enjoy the view."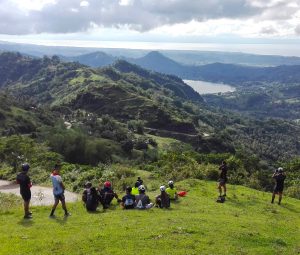 A big thank you to Blinky, Yumz and Prime for sharing with us your experiences, insights and wonderful photos of your cycling lives… zen  
Lady Cyclists' Gear and Outfit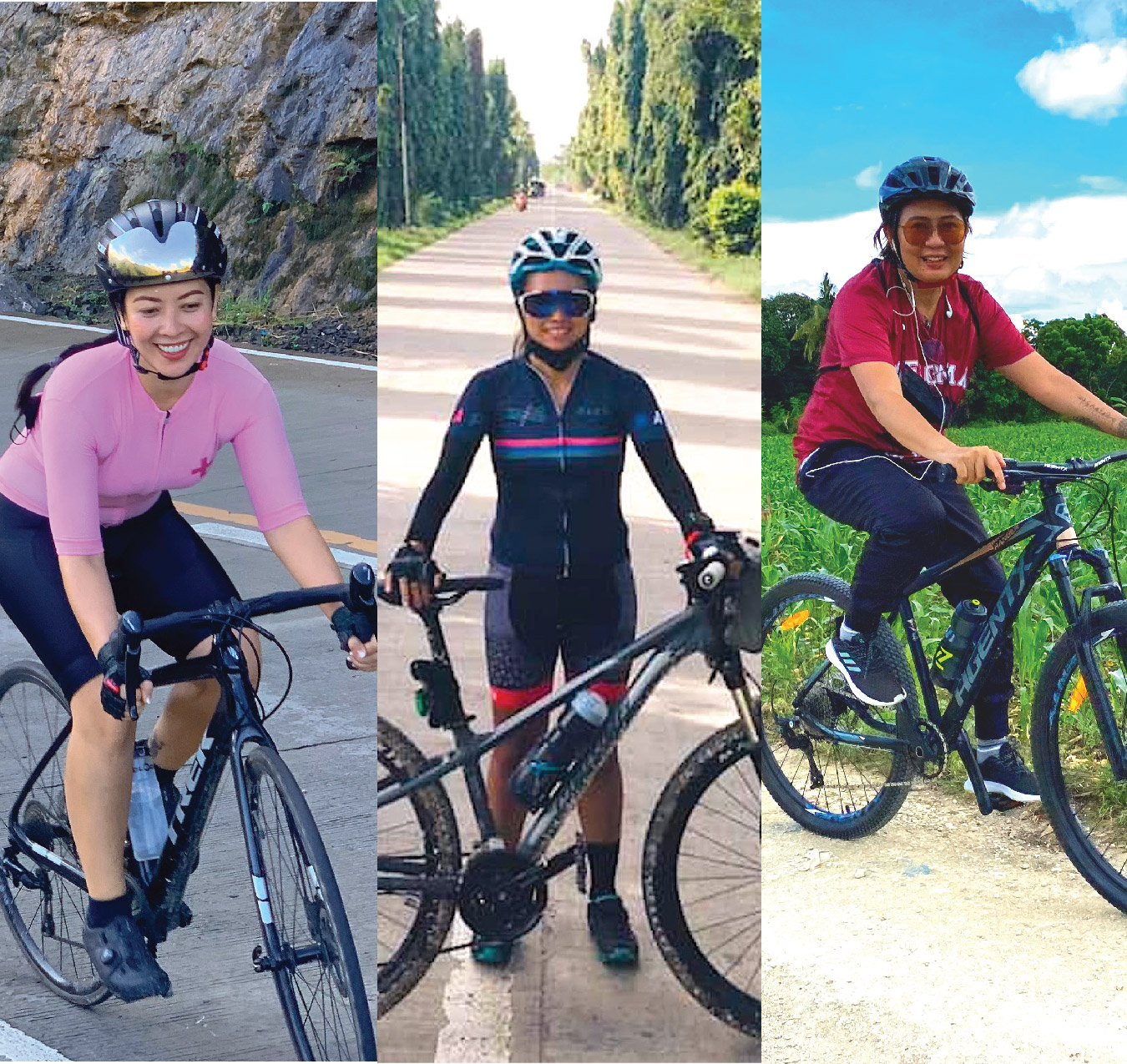 In this third part, we continue our conversation with some of Cebu's lady cyclists…
Tell us about your gear and outfit? How do these help with your performance or look?
Blinky de Leon.  Event Host, Product Endorser & Influencer
"It's a must to wear protective gear like a helmet, outdoor sunglasses to protect your eyes from the dust. Your direction relies on your vision, so make sure nothing distracts it. A face mask from pollution, especially if you're into road biking. Also install bike lights for dark or night rides. And my favorite gear/accessory is a headset for some good music to accompany you all the way. Never leave without a good sunscreen to protect your skin."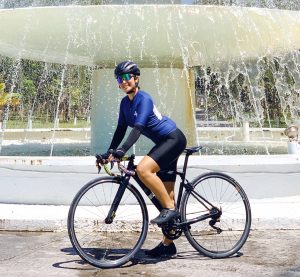 "For the outfit, cycling shorts (the one with foam) which really gives a lot of comfort throughout the ride. bike jersey that should have some pockets at the back to keep your valuables. You're supposed to travel light by the way. I also prefer wearing gloves to grip more when you need to break. And for better performance, I wear cleats (footwear) which are attached to the pedal of the bike."
Yumz Mariot. Branding and Marketing Consultant
"As a "Restarter", I am not too keen on what brands I wear as long as I am comfortable with it. My first priority is my MTB, an Agentx full alloy with a little additional redefinition and necessary accessories such as water bottle & holder and helmet. The next thing I will probably buy is an Adidas Belt/ Waist Bag, which can seriously secure my mobile devices. That is probably the only accessory that is "branded" about this cycling business I am into."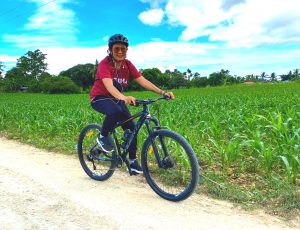 Prime Sarino. Digital Media Creative
"I own a Merida Big 7 XC Mountain bike size XS – which is suitable for my build. I chose to get MTB among the other type of bikes since most the routes we do were long and definitely versatile and comfortable to use. Primarily, it has the basic gears but I had it upgraded into 1×12-speed SRAM NX groupset, which really helped me more on navigating on long rides and climbs. I also use MTB cleats shoes which help me in pedaling. It made difference from just using rubber shoes. A durable well fitted helmet. It's non-negotiable and the most important life-saving protection on the road.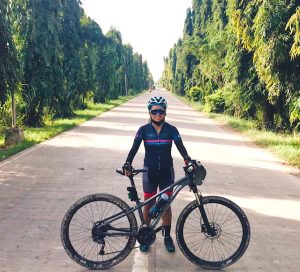 As for bike wear, the key is to wear something comfortable which also provides the function in certain conditions during your travel. Invest in a good fitted cycling shorts or cycling bib that has good gel pads. I usually pair mine with a dri-fit shirts or quick dry and lightweight jerseys. On casual days or errands, I wear button down shirts and running shorts."
Next time we ask the ladies about some valuable cycling tips…
Lady Cyclists Hit the Road and Slopes of Cebu. P.2
We continue our conversation with some of Cebu's lady cyclists…
Please describe one of your memorable bike rides? Who joined you? Where did you reach?
Blinky de Leon.  Event Host, Product Endorser & Influencer
"One of the most memorable bike rides I ever had was when my friend Jessicah and I joined the Active woman virtual challenge. We both decided to do it together and take the 100km ride from Ayala to Moalboal in just one day. It was a really fun and thrilling journey. The fulfillment we had as soon as we finished it prevailed over the physical exhaustion. Our training prior to the race really came in handy. It's one thing to finish the race, but really proving to yourself that you can do it is very empowering, especially for us women. "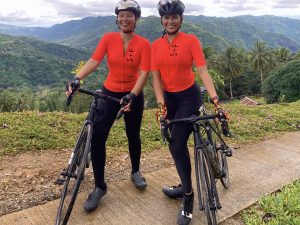 Yumz Mariot. Branding and Marketing Consultant
"My most memorable ride to date was my second which I decided to take after realizing there is more scenery than what the main highway brings. I took an off road route at the nearest Barangay and just kept pedaling. There I saw a farm which I thought was planted with corn. I took a stop to look closely and found my first encounter with Batad [Sorghum]. The farm owner was just in the vicinity and was friendly enough to tell me what it is. I immediately checked on Google and found this information: "Some of these species are grown as cereals for human consumption and some in pastures for animals." I shared photos of that ride on Facebook and asked for more information about the plant and learned it is called "Dawa" in the dialect and is used to cook "Budbud Kabog", a local delicacy. "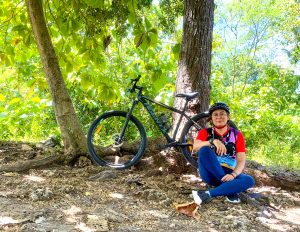 Prime Sarino. Digital Media Creative
"There were plenty of memorable bike rides I did last year. Most of it were long group rides. The most remarkable would be the Pangamihan climb in Toledo and my Round north ride. The Pangamihan route consists of uphills (around 2k elevation) off road trails, river crossings and heat. The view at the top was definitely the treat. It was one for the books. They say it's one of top bike routes to try for mountain bikers  here in Cebu.  And then, I definitely enjoyed the Round north backpacking ride with a few of my friends. We covered around 302 km, and navigated the coastal route. Trip to the beach was refreshing."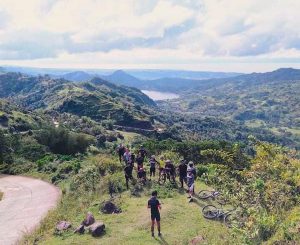 More to come with these ladies in part 3…. Zen