Hottest Summer Destinations to Visit in Cebu This 2020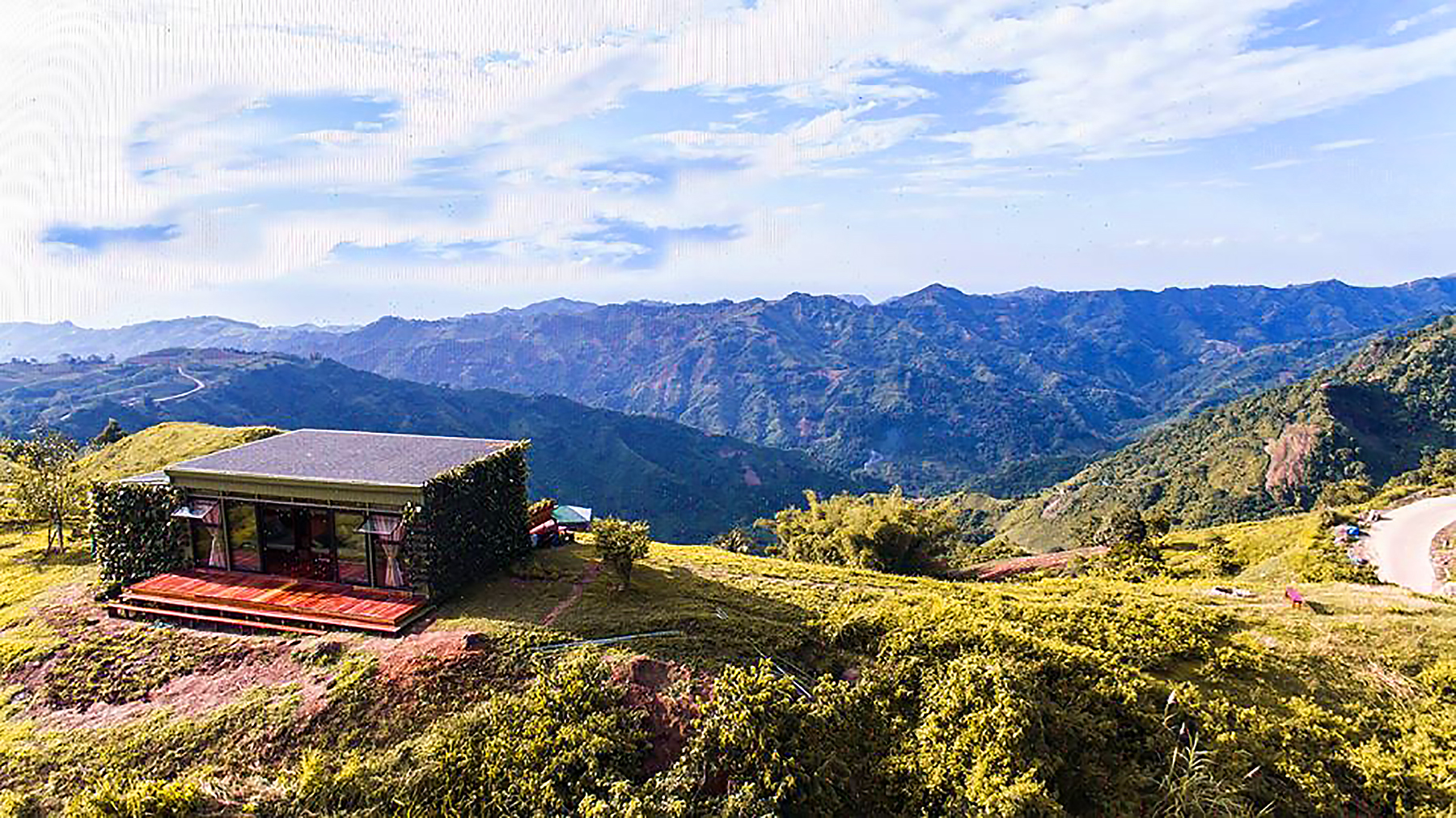 by Chrissy Grey Resaba
Discovering unique travel destinations is getting more challenging every year. Modern-day travelers are seeking new experiences far from the hackneyed summer destinations we always see like the usual snapshots of beaches and bikinis that flood our social media feeds. However, living in Cebu as a local has always been a privilege as we have easy access to these newly-explored places. For our foreign friends though, the city offers countless adventures to experience, new hip activities to enjoy and places to bask or meditate. After all, travel should always be a therapeutic experience.
A few months closer and we can finally say, "It's officially summer!". Of course, as early as now, some are already tapping and scrolling their mobile phones for new and one-of-a-kind destinations and getaways. Sometimes, choosing where to go is quite a dilemma. To make it easier for you, here's our list of the hottest travel destinations in Cebu this summer of 2020 that deserve to be explored by adventurers and thrill-seekers: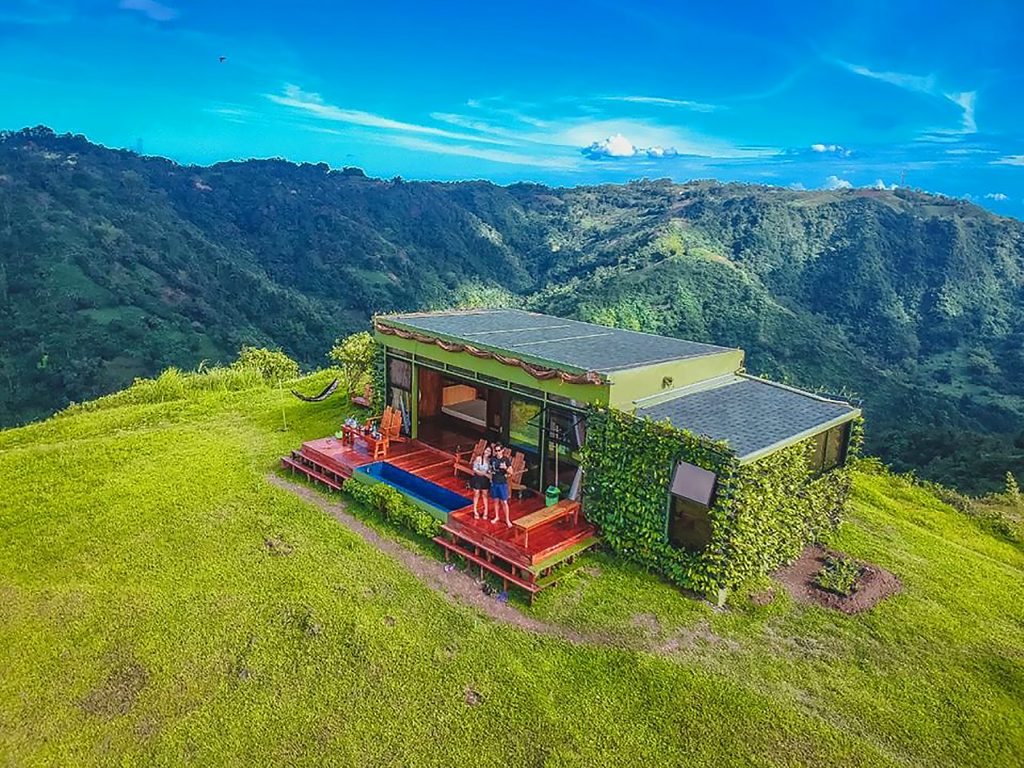 La Vue Cabine – Toledo City, Cebu
Experience luxury in nature. This cabin is atop the mountains of Toledo, overlooking the cerulean Tañon Strait. At the far horizon, in clear and sunny weather is the view of the majestic Mt. Kanlaon. One can truly feel paradise in this haven of relaxation and comfort. Aside from the scenic landscape, the fresh air will surely rejuvenate your senses!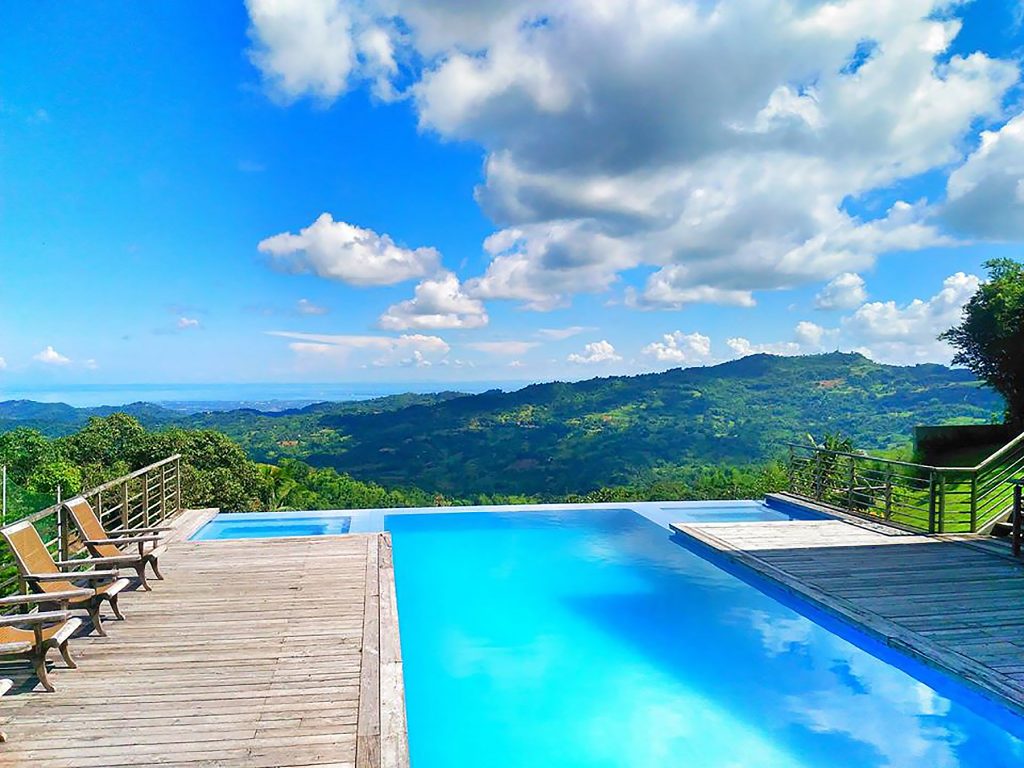 Rancho Cancio – Brgy. Adlaon, Cebu City
For a while now, this place is making rounds on social media. This rest house is located at Brgy. Adlaon in Cebu City, a few kilometers away from Brgy. Busay. Be ready to get mesmerized with what's in store for you at this picturesque destination.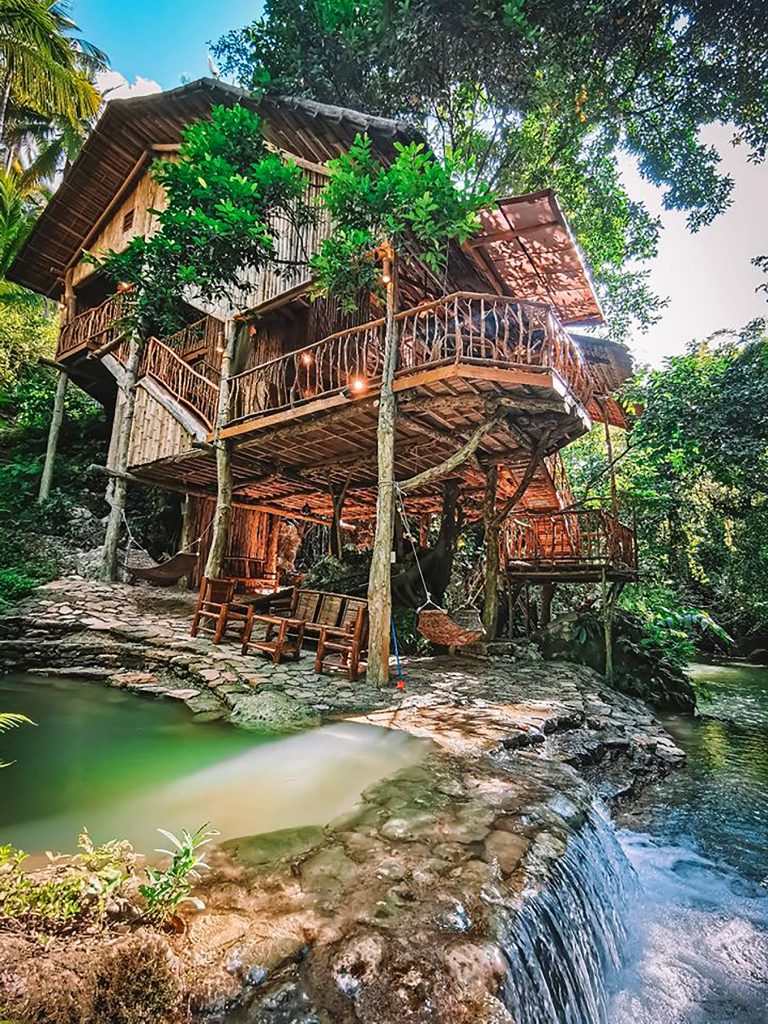 Treehouse De Valentine – Balamban, Cebu
Treehouse De Valentine is best described as nature and rustic luxury in one self-contained space. Unconventional for the right reasons, this dream house is the perfect nest away from the hustle and bustle of the city. What could be an excuse not to list this perfect nook as your next stop for this year's summer adventure?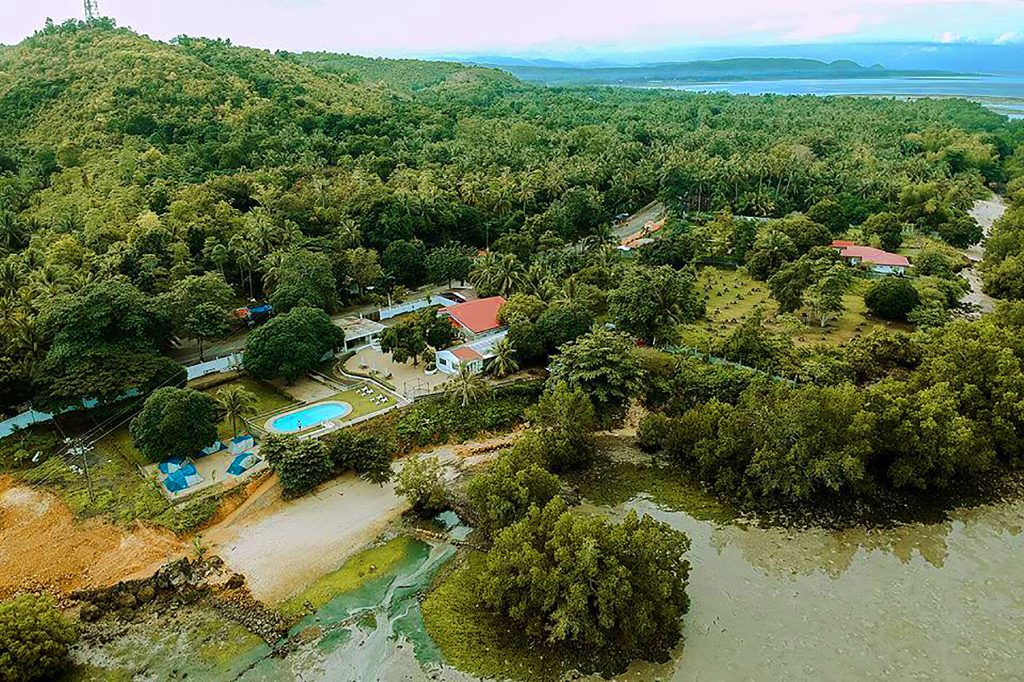 Formosa Camp Resort – Bagasawe, Tuburan, Cebu
Glamping has been the name of the game this season. A term that resulted from combining the words"glamorous" and "camping", glamping  includes outdoor overnight stays in glamorized tents with hotel-like amenities. The experience will surely be a different kind of bliss.
Four Books To Read When Bored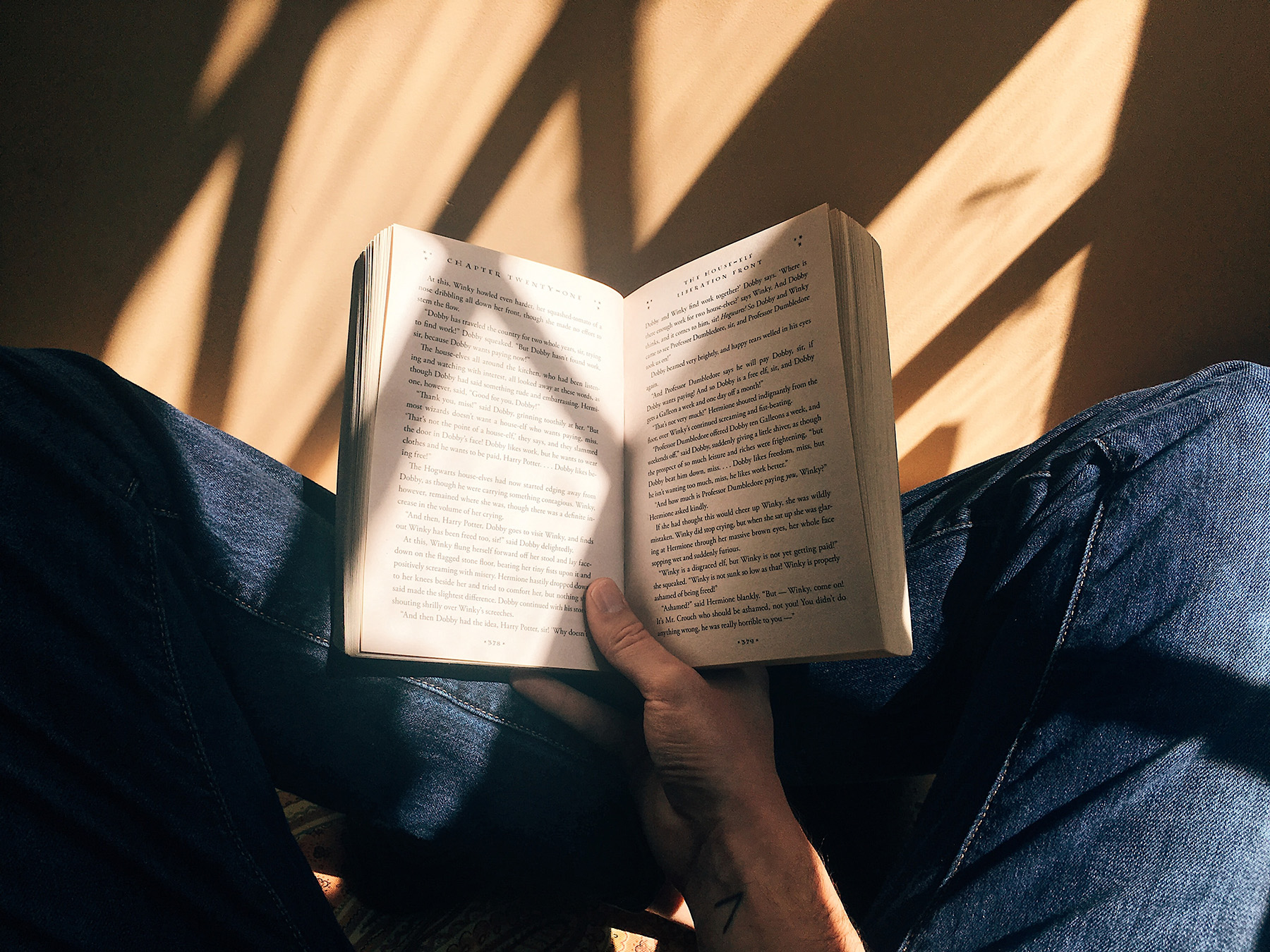 By Chrissy Grey Resaba
Boredom is always a struggle for people when they ran out of things to do. Thankfully, books are there to help save the day. It is always fascinating to embark on a journey to the unknown just by comfortably sitting on a couch. There is no frigate like a book. Indeed, treat yourself with an unparalleled kind of travelling by reading a book. Books are a testament that it could take you lands away. Pages unraveled the most marvelous stories one could have ever read. 
Therefore, now is the right time to take a book or two from your shelves and start reading again. Better yet, start reading some new books that can be found on the web? Below are some recommendations which are rated multiple stars by Goodreads.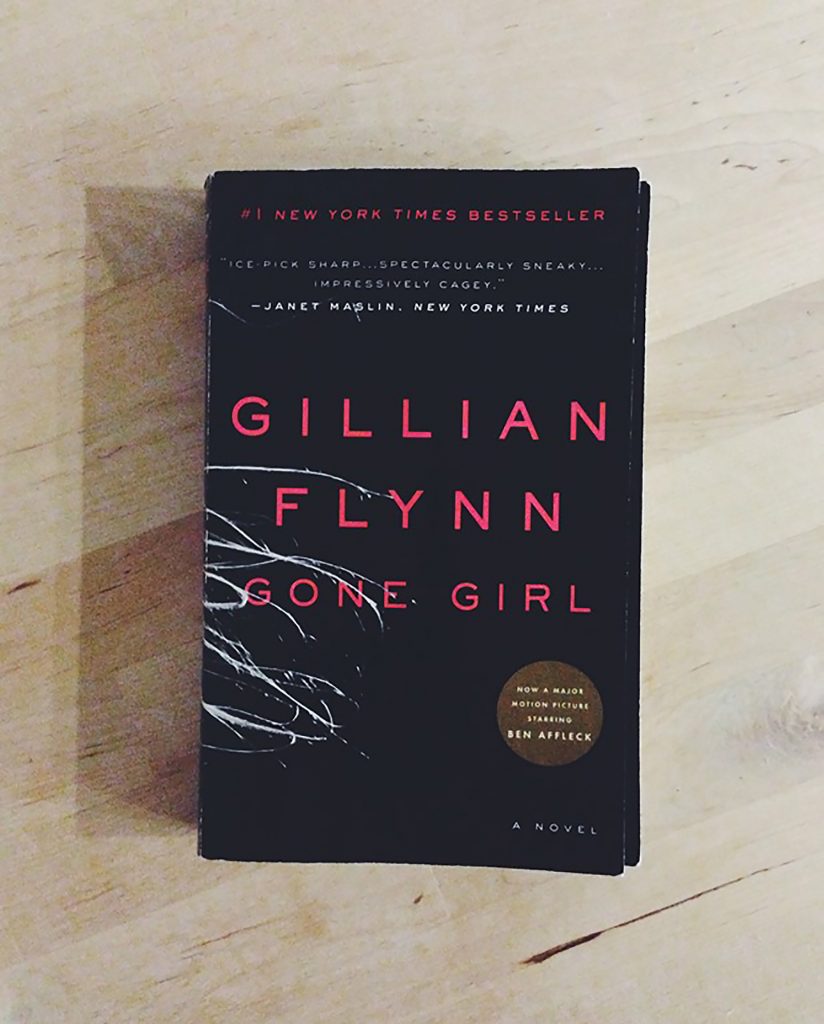 Gone Girl by Gillian Flynn
This reading material is dubbed as one of the most addictive books of all time. Give yourself a whirlwind experience from its complex plot.
Book's blurb:
"Marriage can be a real killer.
On a warm summer morning in North Carthage, Missouri, it is Nick and Amy Dunne's fifth wedding anniversary. Presents are being wrapped and reservations are being made when Nick's clever and beautiful wife disappears from their rented McMansion on the Mississippi River. Husband-of-the-year Nick isn't doing himself any favors with cringe-worthy daydreams about the slope and shape of his wife's head, but passages from Amy's diary reveal the alpha-girl perfectionist could have put anyone dangerously on edge.
Under mounting pressure from the police and the media – as well as Amy's fiercely doting parents – the town golden boy parades an endless series of lies, deceits, and inappropriate behavior. Nick is oddly evasive, and he's definitely bitter – but is he really a killer?
As the cops close in, every couple in town is soon wondering how well they know the one that they love. With his twin sister, Margo, at his side, Nick stands by his innocence. Trouble is, if Nick didn't do it, where is that beautiful wife? And what was in that silvery gift box hidden in the back of her bedroom closet?"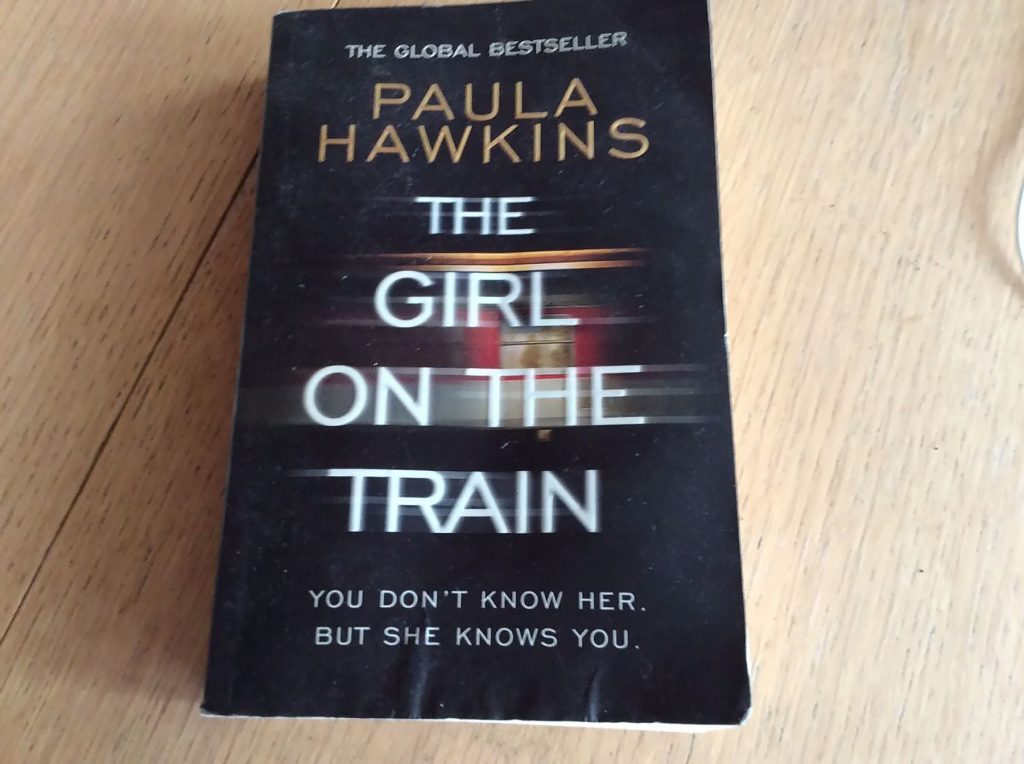 The Girl on the Train by Paula Hawkins
If one is a stan of thriller or crime genre, this British novel read is definitely the one for you.
Book's blurb:
"Rachel catches the same commuter train every morning. She knows it will wait at the same each time, overlooking a row of back gardens. She's even started to feel like she knows the people who live in one of the houses. "Jess and Jason," she calls them. Their life – as she sees it – is perfect. If only Rachel could be that happy. And then she sees something shocking. It's only a minute until the train moves on, but it's enough. Now everything's change. Now Rachel has a chance to become part of the lives she's only watched from afar. Now they'll see; she's much more than just the girl on the train …"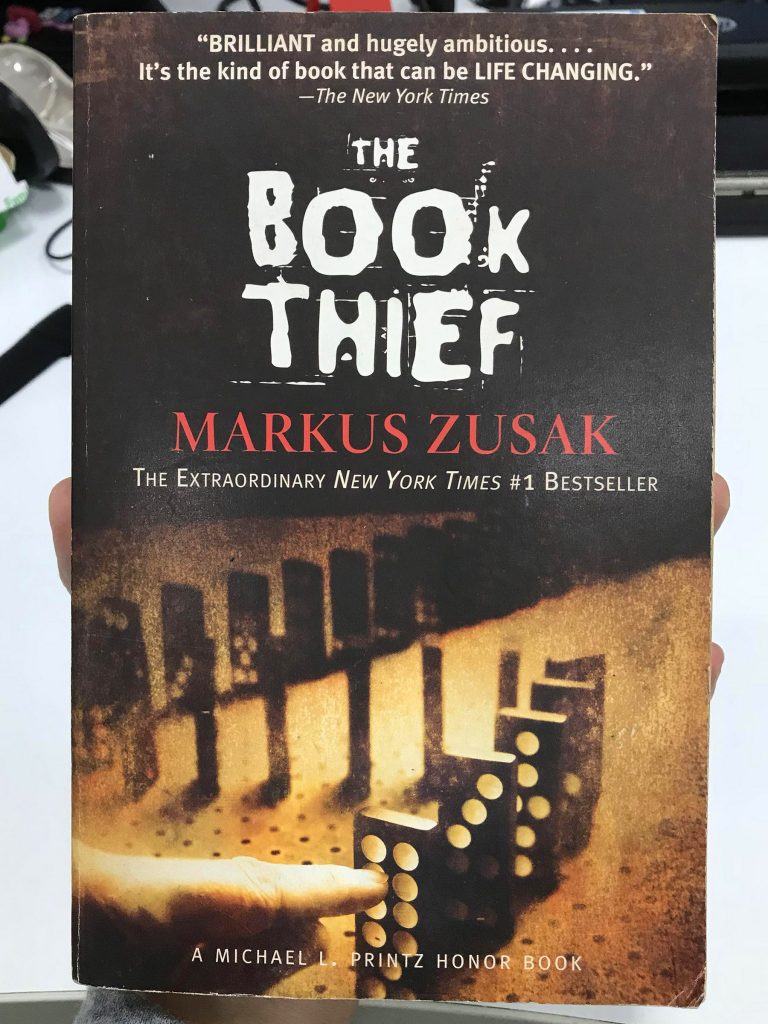 The Book Thief by Markus Zusak
One of the most compelling books of all time and a gem too. A page-turner that keeps you emotionally absorbed.
Book's blurb:
"It is 1939. Nazi Germany. The country is holding its breath. Death has never been busier, and will be busier still.
By her brother's graveside, Liesel's life is changed when she picks up a single object, partially hidden in the snow. It is The Gravedigger's Handbook, left behind there by accident, and it is her first act of book thievery. So begins a love affair with books and words, as Liesel, with the help of her accordion-playing foster father, learns to read. Soon she is stealing books from Nazi book-burnings, the mayor's wife's library, wherever there are books to be found. 
But these dangerous times. When Liesel's foster family hides a Jew in their basement, Liesel's world is both opened up, and closed down."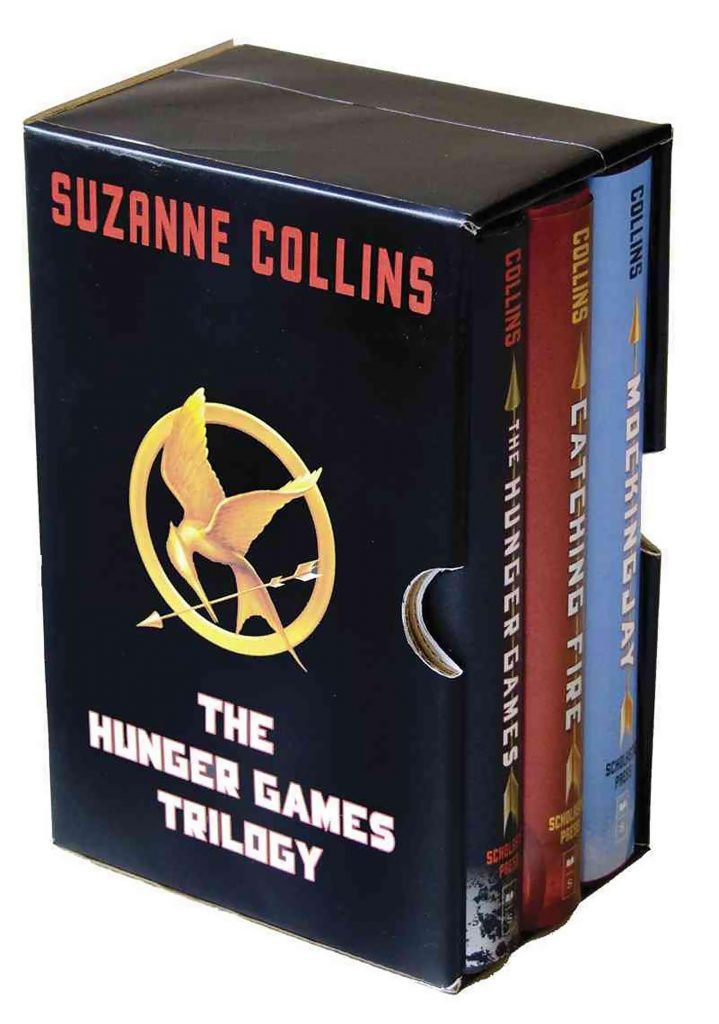 The Hunger Games by Suzanne Collins
This dystopian fiction has gone to the main screen. Before indulging yourself of some binge-watching of this trilogy, it's better to drown yourself with words and get hooked by it.
Book's blurb:
"Could you survive your own, in the wild, with everyone out to make sure you don't live to see the morning?"
In the ruins of a place once known as North America lies the nation of Panem, a shining Capitol surrounded by twelve outlying districts. The Capitol is harsh and cruel and keeps the districts in line by forcing them all to send one boy and one girl between ages of twelve and eighteen to participate in the annual Hunger Games, a fight to death on live TV. Sixteen-year-old Katniss Everdeen, who lives alone with her mother and younger sister, regards it as a death sentence when she is forced to represent her district in the Games. But Katniss has been close to dead before – and survival, for her, is second nature. Without really meaning to, she becomes a contender. But if she is to win, she will have to start making choices that weigh survival against humanity and life against love."
6 Shows on Netflix to Binge-Watch While on Quarantine
By Chrissy Grey Resaba
Staying at home feels so foreign to people who always like to go out. But for some, it is an uplifting feeling to stay in all day. Staying at home is the paramount step in stopping the proliferation of the COVID-19 virus. It will not take a week or two but a month. Meanwhile, it is quite tempting to just curl up in bed with the most comfortable blanket and sleep all day. There are still a plethora of things to try or do more than just remaining in bed.
Netflix is now a name of the game when it comes to movie watching. Movies are streamed online which is easily accessible other than the ordinary movie watching from DVDs. Enough said, have a list of your favorite TV series and shows, movies, or documentaries you haven't been updated to watch for quite some time. May it be re-watching your all-time favorite Game of Thrones, Friends or How to Get Away with Murder or watch something new from the offering of the online streaming app, Netflix, pretty sure, kills the time with entertainment.
Whatever you're searching for, Netflix is there to deliver. Here are six Netflix shows that might pique your interest.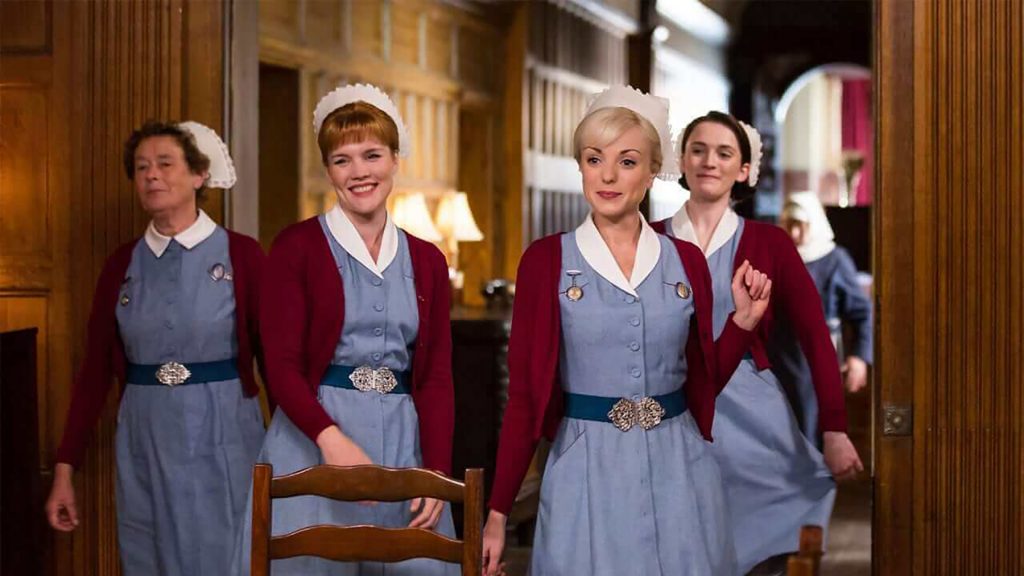 Call The Midwife
This might be your next favorite thing.
This BBC show follows nurses, midwives, and nuns who visit expectant mothers in Poplar, London providing the neighborhood's poorest women with the best possible care. You'll be hooked on the heartwarming storylines.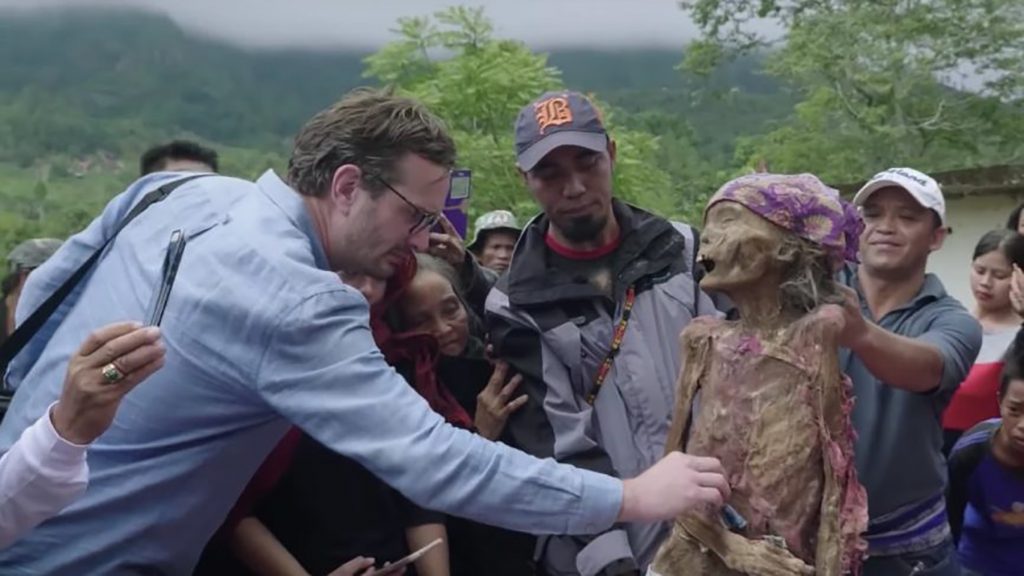 Dark Tourist
Take things on the morbid side because Netflix's Dark Tourist might be the next show you should be watching.
It follows journalist David Farrier as he visits unusual and macabre tourist sites around the world. The viewers will surely get travel show fix while indulging flair for the strange and unusual.
Alias Grace
Whether you are a huge Handmaid's Tale fan or an enthusiast of Margaret Atwood, this could be added to your favorite things.
Set in the 19th-century Canada, famed murderess Grace Marks gets studied by a psychiatrist to see if she's really lost her memory. The showrunner Sarah Polley spent 20 years adapting Atwood's book, and the series really does the justice.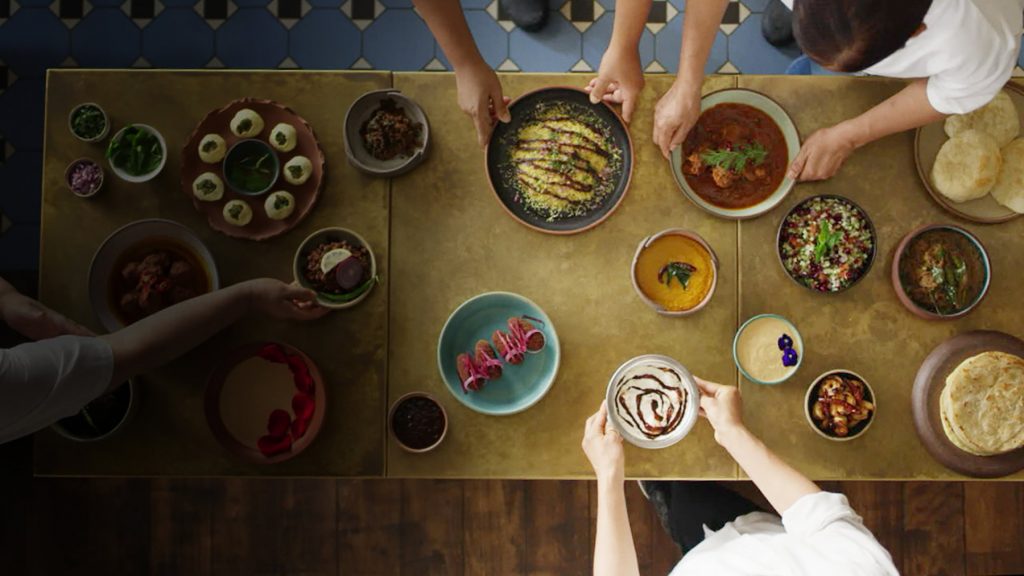 Chef's Table
Food buff? Documentary addict? Chef's Table is another treat!
From the director of Jiro Dreams Of Sushi, each episode of this series travels to the farthest reaches of the world to find ambitious chefs and amazing stories. There's something soothing and inspiring about the message and tone of this show, which you won't be able to stop watching.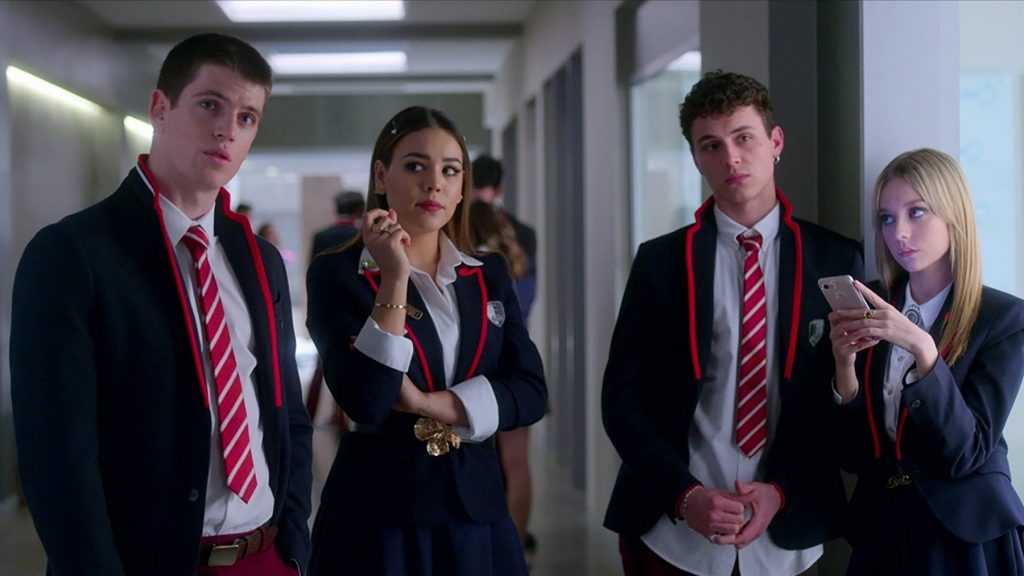 Elite
Elite follows three working-class teens enrolled in a posh private school in Spain, with a clash between the outcasts and in-crowd eventually leading to murder. There's only one season so far, and you can easily watch it over a weekend.
Elite is another Netflix teen drama that everyone is talking about.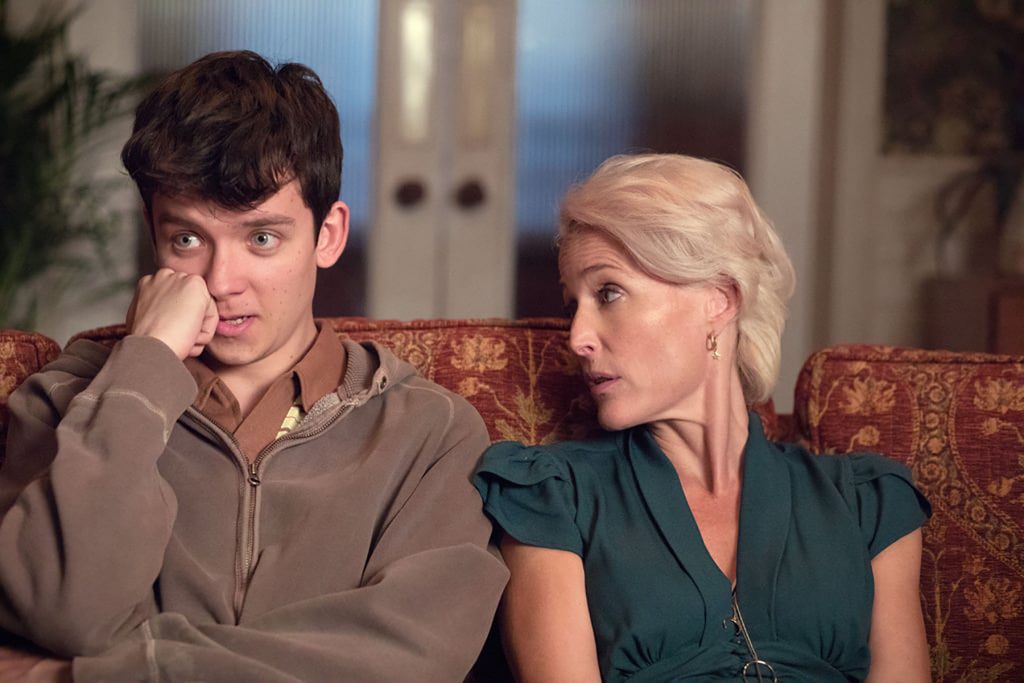 Sex Education
What if your parent had been a sex guru while you were at your most insecure in high school?
For Otis, this is his everyday reality. And the stakes are heightened when his classmate proposes a sex therapy clinic. Find out what all the fuss is about from this new show, get hooked instantly.
There is an array of shows to watch for on Netflix. It is up to you on what you will watch but these six mentioned above are musts.
Best Holiday Feelings at Seda Ayala Center Cebu
Seda Ayala Center Cebu showcases the BEST FEELINGS IN THE WORLD this time of year! Spoil yourselves with an abundant feast of all your favorite recipes and indulge in sweet treats for a jolly celebration.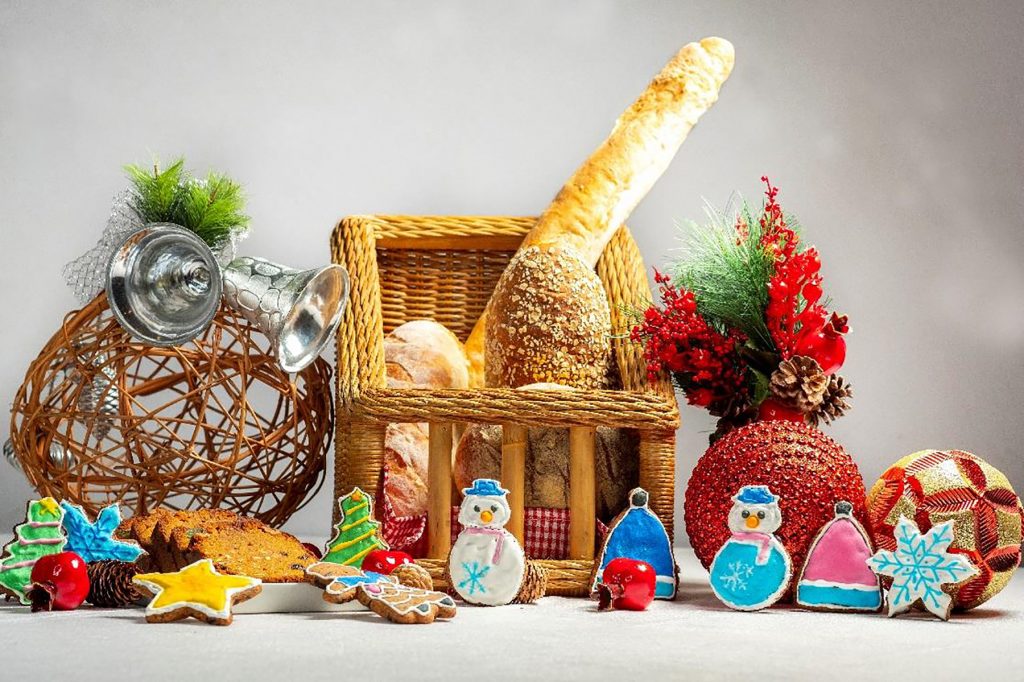 Christmas Eve Dinner and Christmas Day Lunch 
Seda Ayala Center Cebu officially ushers in the festive season by bringing culture and tradition to everyone's tables. Misto introduces a wide array of festive dishes presenting holiday classics like Puto Maya and Sikwate, Mushroom Soup, Whole Turkey, Ham, Prime Rib and a Christmas-inspired Lava Cake. Priced at Php2,000 nett per person, Seda's Christmas Eve Dinner Buffet is available this December 24, from 05:30pm – 10:30pm. Dinner is inclusive of one (1) glass of wine or one (1) bottle of beer.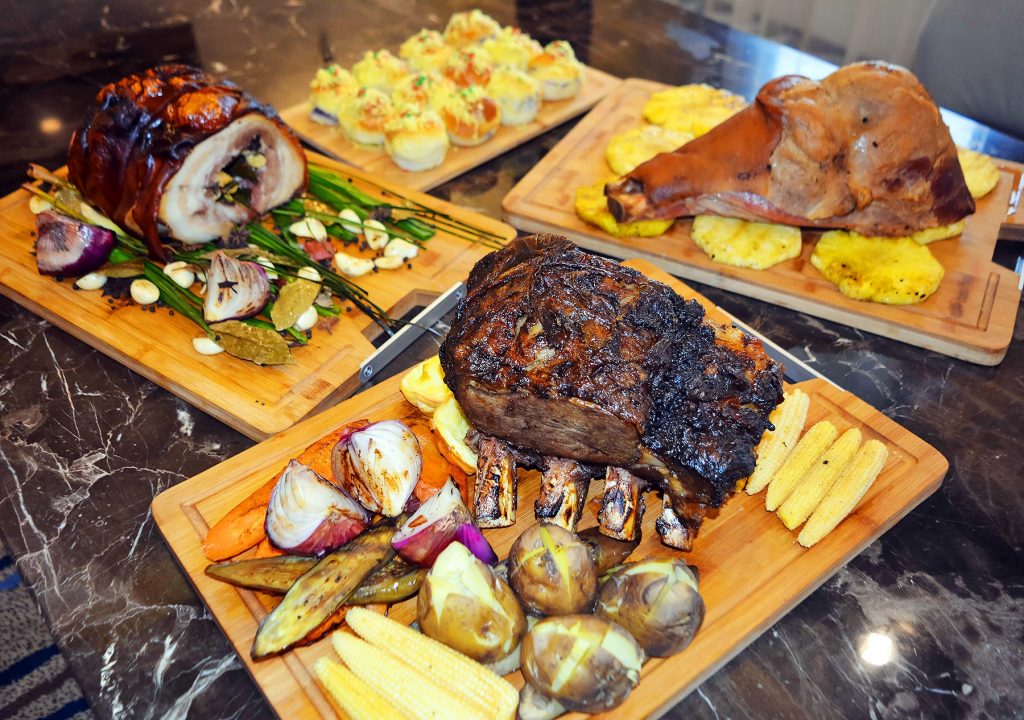 On Christmas Day, families and friends are invited to dine at Misto for a a sumptuous feast of everyone's well-loved Filipino holiday specials as Seda Ayala Center Cebu prepares a lavish Christmas Day buffet priced at P1,250 nett per person. Guests who wish to dine may visit Misto from 12:00noon– 02:30pm. 
The Arcade: A Retro 2020 NYE Countdown Party 
Seda welcomes 2020 with a modern take on retro culture! Have a glimpse of the yesteryears with Seda's New Year's Eve Countdown Party and say hello to 2020 for only Php2,020 inclusive of unlimited wine, beer and selected cocktails. Our live band and DJ's are sure to set those retro spirits soaring! 
Misto also invites families and friends for a sumptuous New Year's Eve dinner buffet, from 05:30pm– 10:30pm, for only Php2,500 nett per person. Spread includes whole turkey, holiday ham, holiday desserts and a whole lot more of your yuletide favorites! 
For inquiries and reservations, please contact (032) 411 5800. You may also check Seda's Facebook account @SedaAyalaCenterCebu to keep posted on further holiday updates.