Here's Why You Should Schedule a Trip to the Holy Land
Editor Shari Quimbo talks about her trip to the Holy Land, and why she feels it's an experience everyone should have.
Choosing a single highlight from my recent trip to the Holy Land is not an easy feat, with the many experiences that could truly be considered once in a lifetime. If I had to name one, though, it would have to be looking at the Old City of Jerusalem from across the valley at the Mount of Olives. More than the stunning canyons at Petra or the stillness of the Sea of Galilee, the Old City is a sight to behold—the high stone walls, the sloping terrain filled to the brim with buildings, the setting sun gleaming off the golden Dome of the Rock. It becomes especially impressive when you ponder on the history that comes with it.
Traveling to Israel (and other notable historical cities in Jordan, as well) was full of poignant moments like this. When visiting places that have been around for hundreds, some even thousands, of years, it makes us take a moment of introspection—of all the generations and faces that these places have seen, we are but a speck in the grand scheme of things.
Realizing this, of course, isn't the main reason people travel to the Holy Land. Its tumultuous history and still somewhat fragile present has not been enough to deter the hordes of pilgrims who make their way to Jerusalem every year. As a Holy City to three of the world's biggest monotheistic religions—Christianity, Judaism and Islam—Jerusalem itself sees more than three million tourists every year.
I was lucky enough to be one of those three million this year, and had the chance to visit coming on Korean Airlines' flight from Cebu to Tel Aviv, conveniently connecting via Seoul three times a week. After our midnight flight to Seoul (Korean Airlines operates daily flights out of Cebu) and a comfortable layover ensconced in the SkyTeam Lounge at the Incheon International Airport, we were on the 12-hour trip to Tel Aviv.
Tel Aviv is Israel's more modern city, with a reputation of being a favorite gay resort destination. Towering skyscrapers, manicured pocket parks in the middle of residential districts, and a vibrant nightlife make it completely different from the rest of the country. It does, however, pay homage to history in the ancient port city of Jaffa on the Mediterranean Sea. Brick paths, old churches and a site where replicas of the city's ancient gates add to its old world charm, as do the town squares in the midst of the city where tourists and locals gather to enjoy afternoon coffee and other refreshments.
However, Tel Aviv was meant as just a short stop on the trip, as following in Jesus' footsteps took up a bigger part of the weeklong schedule. Meteor Philippines Inc. organized the itinerary, which managing director Ligaya Tabirao has been doing for 20 years. The agency has organized several group tours to the Holy Land, with support from the Council of Bishops of the Philippines.
On this particular tour, Meteor Philippines was represented by team leader Mai Hasan, who explained that their local partner Eternity Travel had taken care of the local arrangements. Our tour guide Rami Munayer, who we later found out was highly sought after for both his historical and Biblical knowledge, ran us through the schedule on our first night.
Our first stop was in Tiberias and the area surrounding the Sea of Galilee, which includes Nazareth, the town where Jesus lived, and later on Jerusalem and Bethlehem. We were set to cross the border to Jordan towards the end of the trip. Throughout the journey, we visited places that seemed to have popped up from the colorful pages of my children's Bible—and Rami excellently provided some historical background to each one to add more depth to the stories that we had grown up with.
For example, the wine jars at Cana where Jesus first performed a miracle by turning water into wine at a wedding, were actually large, hollow stone containers, quite different from the clay jars I'd imagined. The Mount of Beatitudes, too, featured a topography that made it a natural amphitheater, which means that Jesus may have, in fact, been preaching from the lowest point but was clearly heard by everyone.
There's always a sense of wonder to finally visit a place that you've read about for years, and here it really all comes alive—the Church of the Multiplication of Loaves and Fishes in Tabgha, where Jesus turned five loaves of bread and two fish into enough to feed 5,000 men (and that's not counting women and children); the old olive trees in the Garden of Gethsemane, and the bedrock enshrined in the nearby Church of All Nations that was said to be the rock Jesus had prayed on before being arrested; or the serene shores of the Jordan River, where tour chaplain Father Joseph Yntig performed a ceremony so we could renew our baptismal vows.
All of these places spoke of such history, and it was amazing that they remained standing there to this day. Of course, as Rami told us, many of the sites had been destroyed and rebuilt throughout the years—but that somehow makes it even more astounding. Whether or not you believe in religion, there's no denying its awesome power to inspire people to build and preserve ancient structures.
I would have to admit to not being very much of a religious person myself—I am a Roman Catholic who, for the most part, goes through the motions for the sake of ritual—but many of the places we visited that week came with an almost overwhelming sense of sanctity. Goosebumps ran all over my arm while venerating on the 14-point silver star that marked the spot where Jesus was born in the Church of the Nativity; and in the Church of the Holy Sepulchre, kneeling in front of the marble slab where Jesus' body was laid to rest before His resurrection was enough for me to burst into tears.
Even the experiences that weren't exactly religious still somehow bordered on the spiritual. One of the last places we visited before flying back to Cebu was Petra. The sight of the beautiful canyons glowing red in the sun, and later on the intricately carved façade of the Treasury, was a humbling experience—here was a city and a site that has stood for thousands of years, long before we got here, and will probably remain standing long after we're gone.
The feeling that comes over you throughout the trip is like you're walking into a fascinating part of history as a minute spectator. While Petra is magnificent in its own right, nothing makes you feel more like a spectator than Jerusalem. As a city that has been destroyed time and again throughout history, there's something absolutely beautiful about how it perseveres to withstand the test of time—much like religion (whether ours, or that of the Jews and Muslims we share such a close history with) and the places that pay homage to it.
Club Serena: A 'Serene Luxury' Experience in the Heart of Cebu's Diving Mecca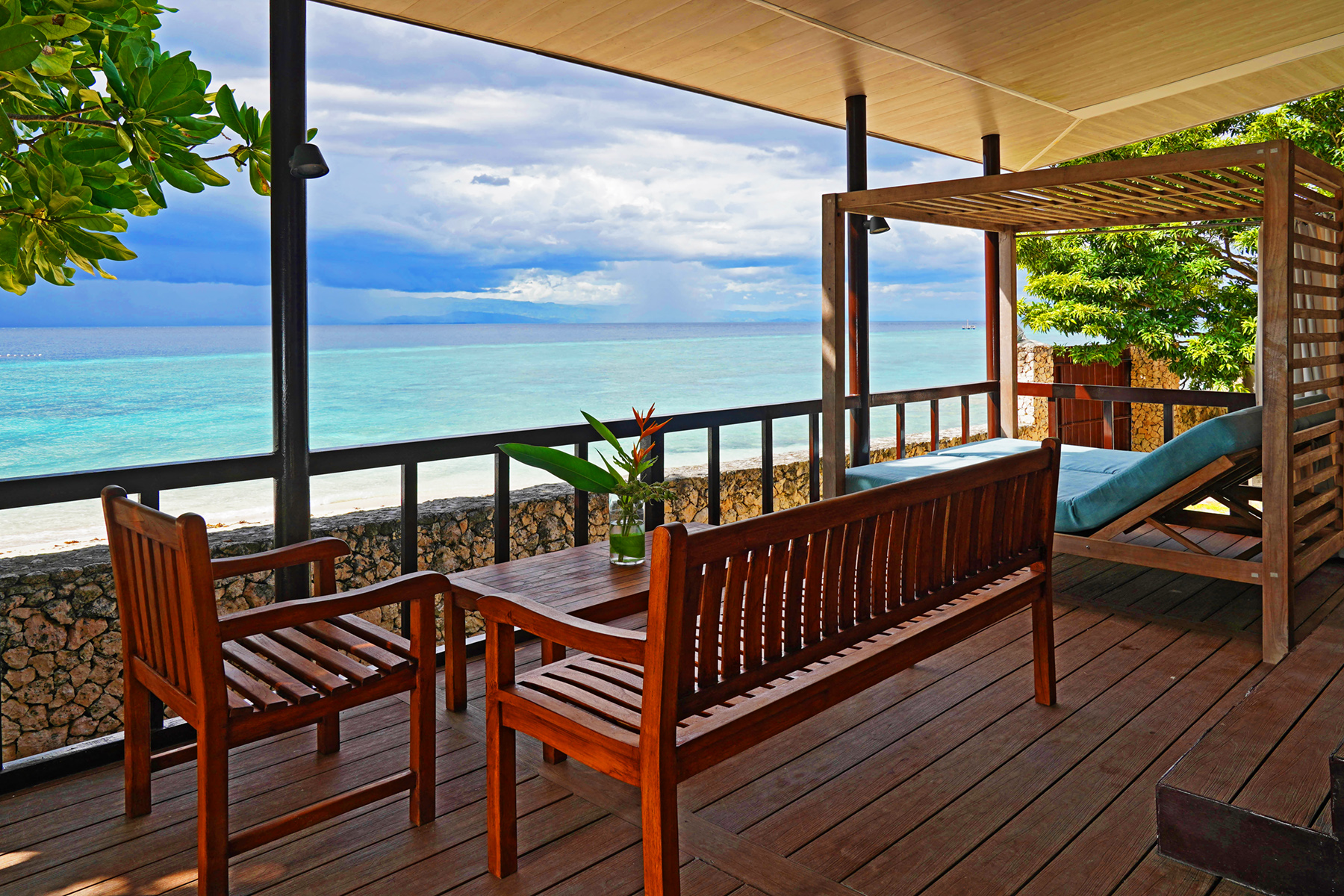 photography by GPA Art and Photography
A three-hour drive, or more, depending on traffic, the fishing town of Moalboal in the southwest of Cebu Island is an extremely popular destination for divers and weekenders who love the white sand and pink sunsets. It is also a favorite place to stay for expats looking for a laid-back life of endless coffees or cocktails.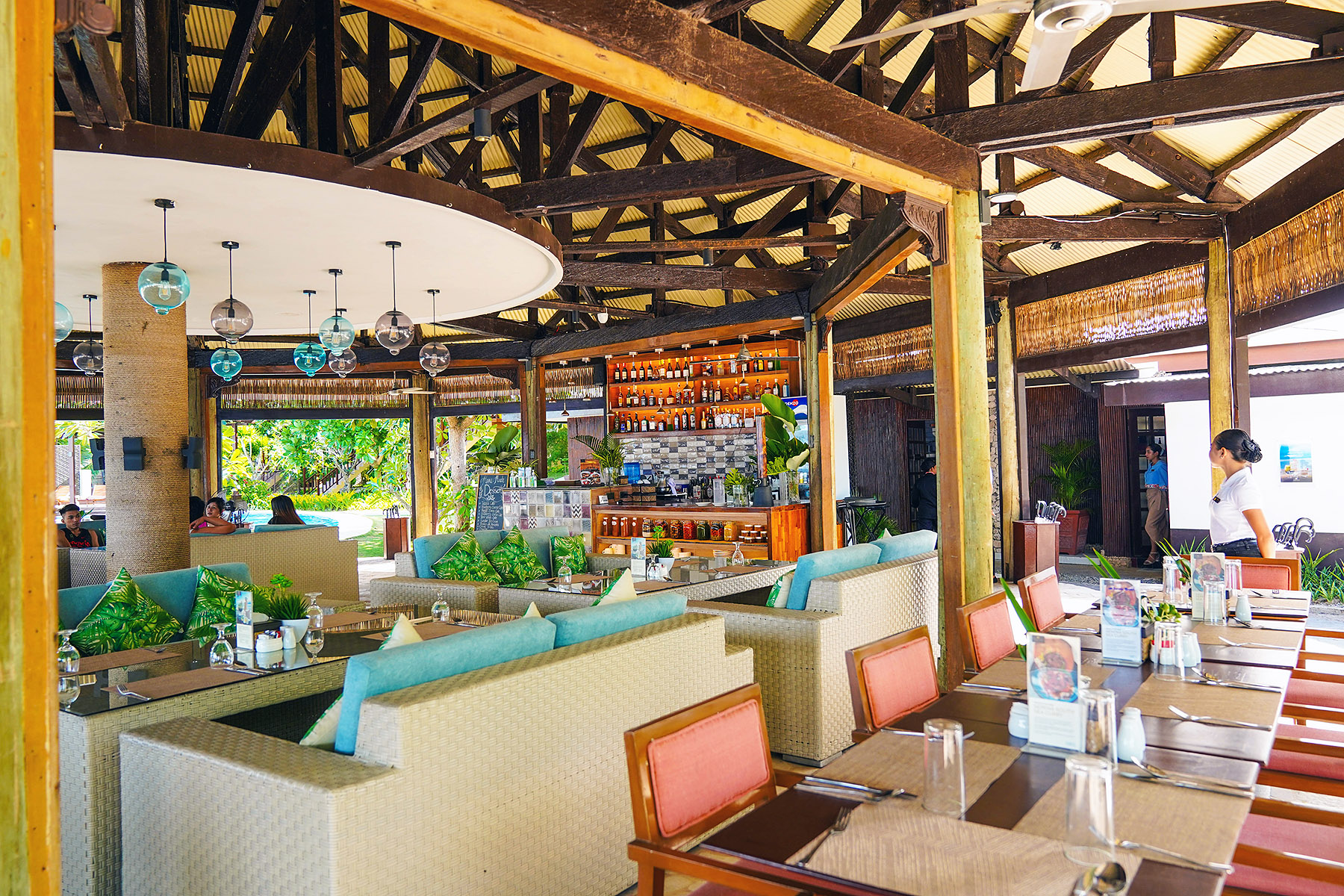 Thankfully, the big chain resorts haven't discovered it and places to stay are mostly small family-run resorts. But if pampering is what you are looking for, there is only one hotel to book in Moalboal. Club Serena Resort is a 1.7-hectare beachfront property perched above coral rocks, presenting a unique union of luxurious accommodations and a host of activities to be enjoyed. This hidden gem is reached through a dirt road away from the main highway. Fronting a wide swath of white sand beach, it is an easy walk past several smaller resorts to reach the main town.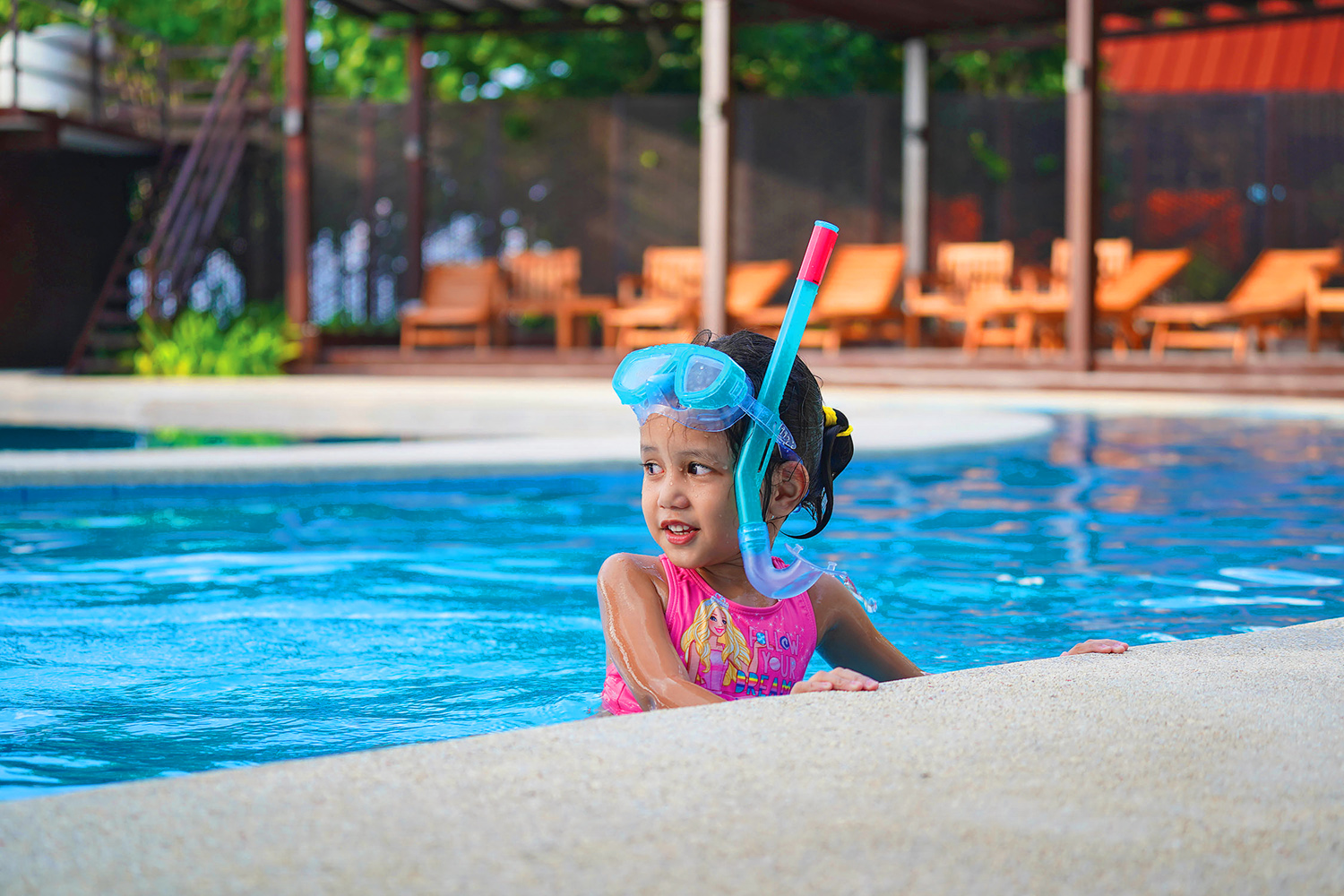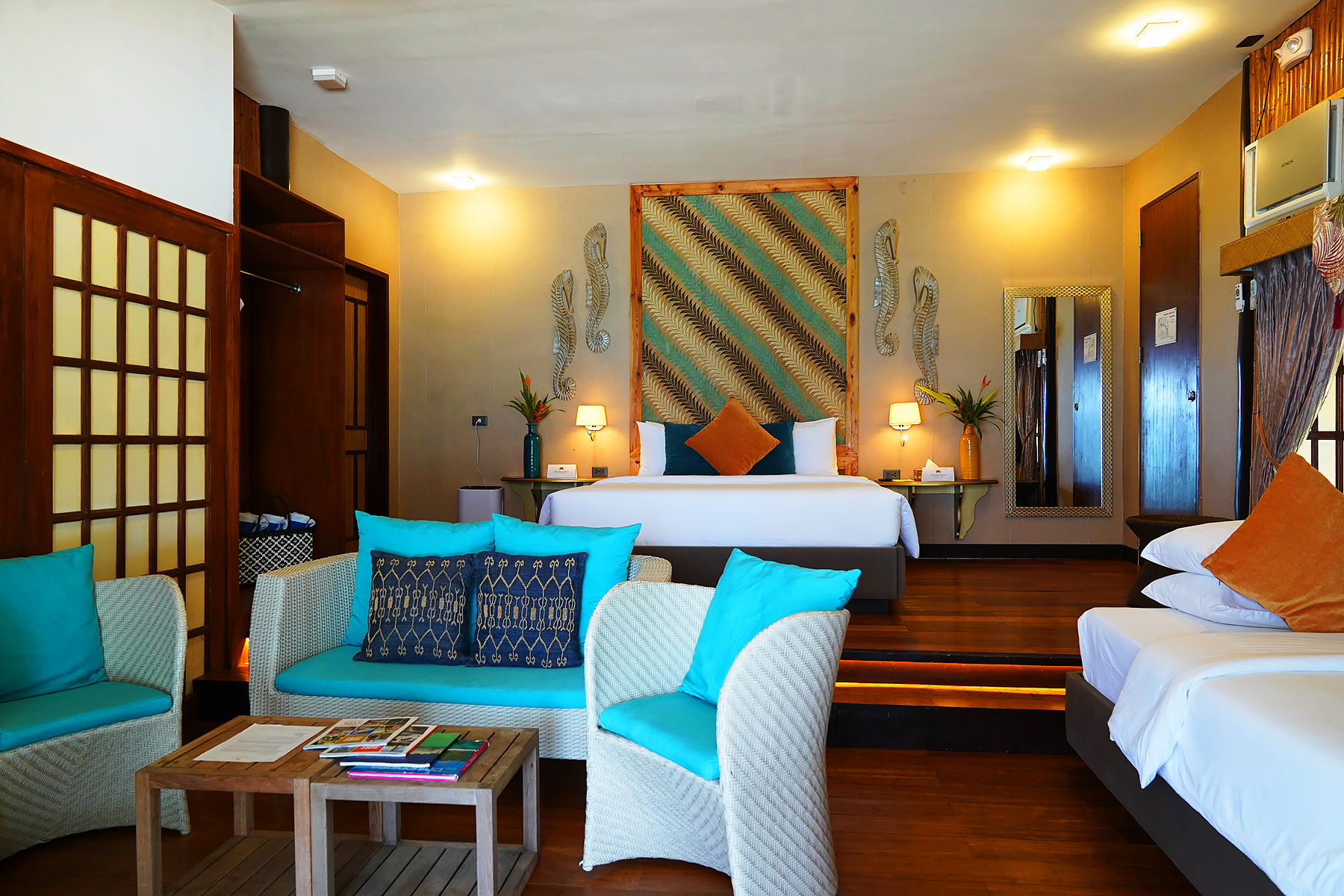 Recently renovated by noted architect James Jao, the new Club Serena has 17 rooms, three swimming pools, a restaurant, and a beachfront event space, all designed with modern Filipino aesthetic. On the drawing board are more rooms to be added, an expansion of their modern dive shop, and their popular Kids' Club program. Their food outlet, Mira, offers all-day dining, favorite among visitors and locals, as well as the growing expat community that has settled in Moalboal.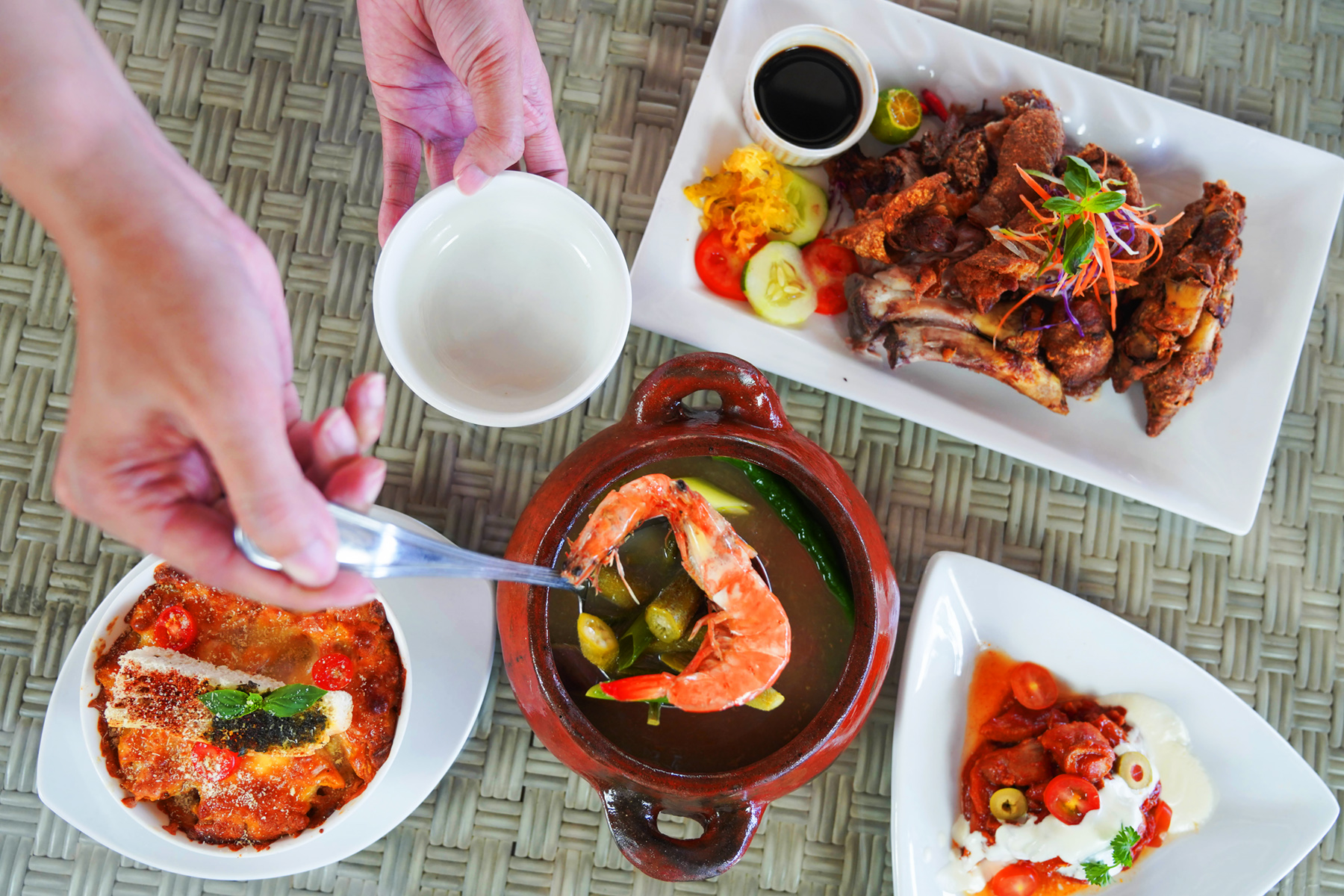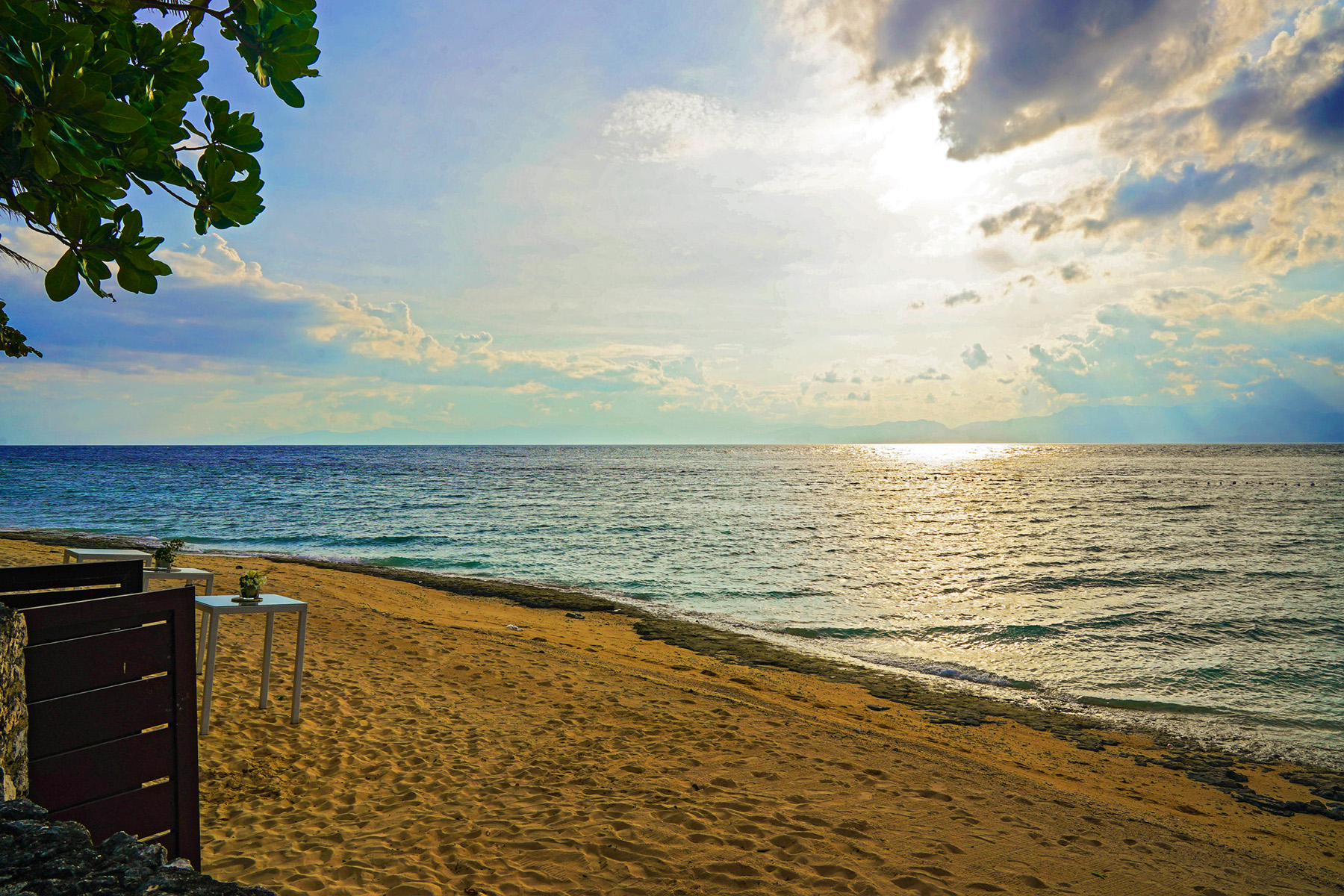 Club Serena offers diving courses for adults and kids by their resident operator, Seven Seas Aquanauts Phil. Corp, a PADI 5 accredited diving facility operating since 1988. For a complete list of the courses and their rates, please call (+63) 917.872.6367 or (+63) 905.459.5307.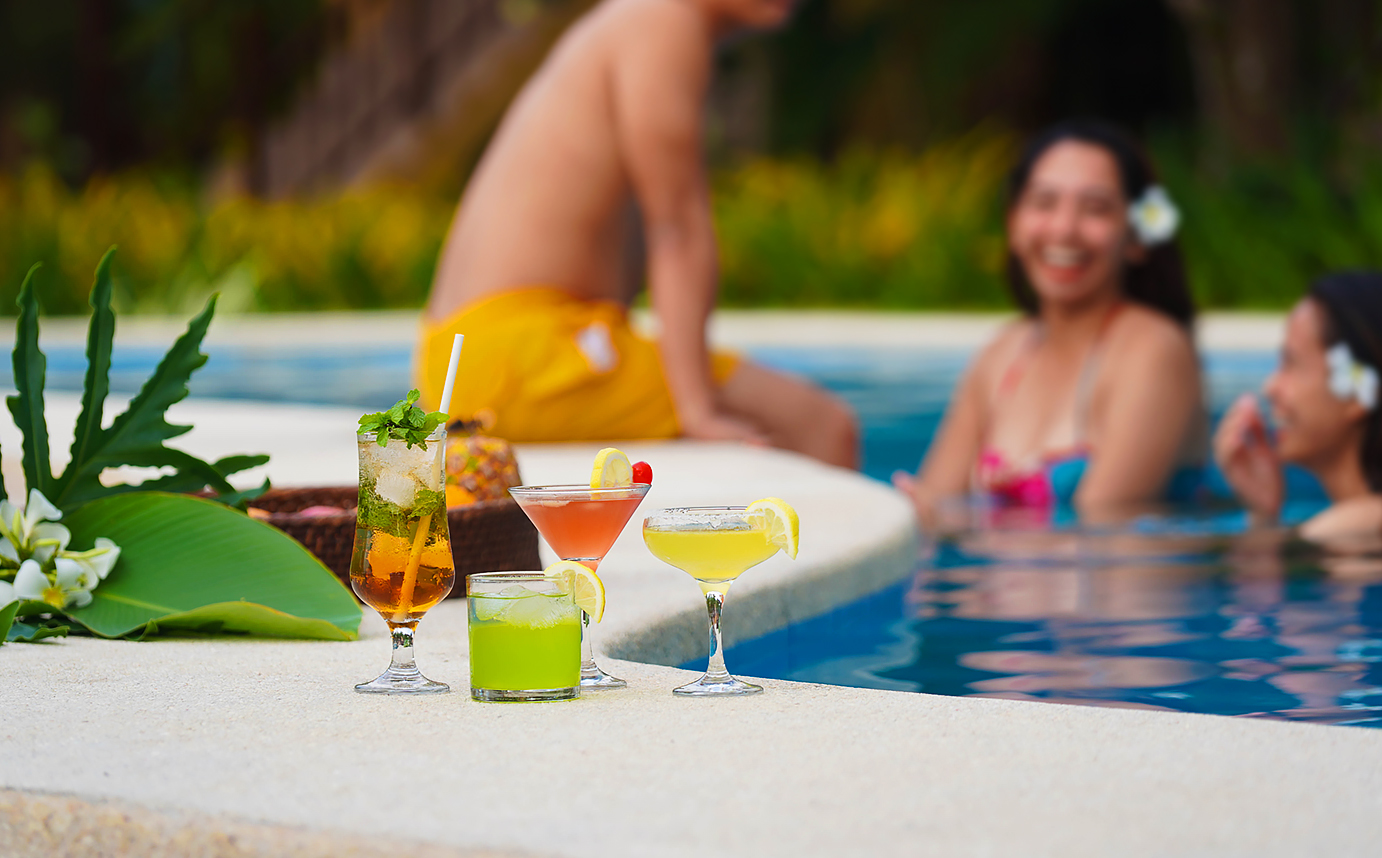 The resort encourages above-water activities as well, and they have several paddle boards and kayaks available for guests to use.
For rates and more information, visit www.clubserenaresort.com or email sayhello@clubserenaresort.com or (+63) 917.872.6367 or (+63) 905.459.5307. You can also visit their Facebook page for updates.
This is How the M.I.C.E. Alliance Initiative will Lift Boracay to New Heights
Leveling up Boracay in more ways than one
by Ryan Daniel R. Dablo
Saying the name "Boracay" instantly casts a spell, taking the listener to a daydream of immaculate, pale beaches, swaying palm trees, the music of breaking waves, and the vacation of a lifetime. The tropical island Eden is storied and renowned – a difficult enchantment to lift from any wayward tourist's mind. But what if we were to tell you that Boracay is so much more? Can you build upon perfection? Yes, and this, ladies and gentlemen, is how. 
After the difficulties of the past few years, the stage is finally set for a massive Boracay reboot. The creative gears turn once more, and this time they will catapult our favorite beach capital to new heights. The cornerstone of this renaissance is the M.I.C.E. Alliance initiative, short for meetings, incentives, conferences and conventions, and events and exhibitions. The establishment of the Boracay M.I.C.E. Alliance will allow focused efforts in creating sustainable and eco-sensitive tourism development projects while synergizing with stakeholders to create long-term solutions and opportunities for all partners. The alliance is set to drive awareness, readiness, and expansion of product offerings that will be crucial in making the island competitive with other M.I.C.E. destinations. Working closely with the Department of Tourism Region VI and the Tourism Promotions Board, the alliance is primed to provide support to the areas that are involved in this major undertaking.
No one is more emphatic than M.I.C.E. Alliance chairperson Cleofe Albiso in describing how the different sectors of Boracay are pivoting from tourism to tourism plus. In brief, Boracay is challenging its own boundaries to become not just the pre-eminent tourist destination but also a corporate and business mecca. Turns out, if a venue is grand enough to host a wedding, wouldn't it be just as grand to host a white-collar conference? Sky's the limit for possibilities like this. At this moment, the island is abuzz with networking and making connections, training and empowering the hospitality services, polishing the infrastructure, revving up the transportation facilities, and all-around gearing up to go toe-to-toe with other M.I.C.E. hubs and be worthy of the tagline, "the best place for M.I.C.E. in a tropical paradise." All hands are on deck and – after the extended global hiatus thanks to the pandemic – everyone is ready, nay, eager to meet and greet the guests. And, of course, we would be remiss not to point out that Boracay is more than halfway through completing such a tall order. The island is as well-oiled a machine as it could be, boasting 294 DOT-accredited hotels and resort, a staggering 4,500 seating capacity for meetings and conventions, and 12,400 room keys available in the island. Talk about volume! Plus, Boracay is already postcard-perfect, the very stuff that vacation dreams are made of. Why not turn the dial up to eleven and let it become a compass point for more than a summer getaway? This is the logical next step in realizing its vision of being not just a place to be, but the place to be.
So, yes, by all means think of the idyllic strolls on the beach, the luxurious caress of the ocean as you free-dive, the sheer delight of sand and surf while island-hopping, the adrenaline rush of aquasports, parasailing, cycling, or driving an ATV up Boracay's foothills, the psychedelic glow of fire-dancing and party lights at night, the breathtaking sunsets, the larger-than-life adventures, or the hundred other ways it can lavish or reinvigorate your soul. Think of all of that, and then some. Because Boracay has its eyes on something greater: it is poised to become the premier starting point and last stop for tourism, entertainment, corporate gatherings, exhibits, and any other event the imagination can dream of. 
Think of your company meeting. Now, think of your company meeting and the fun that'll ensue right after. Picture that in the most scenic of vacation spots. Tempted already? Who wouldn't be? You're already in paradise. With business here and leisure literally just a stone's throw away – heaven on earth, wouldn't you say? 
For Our Next Travel Destination, We Dream About Koh Samui in Thailand
Silent Sanctuaries
Mayenne Carmona discovers the Four Seasons Resort in Koh Samui is a quiet oasis to recharge and rejuvenate…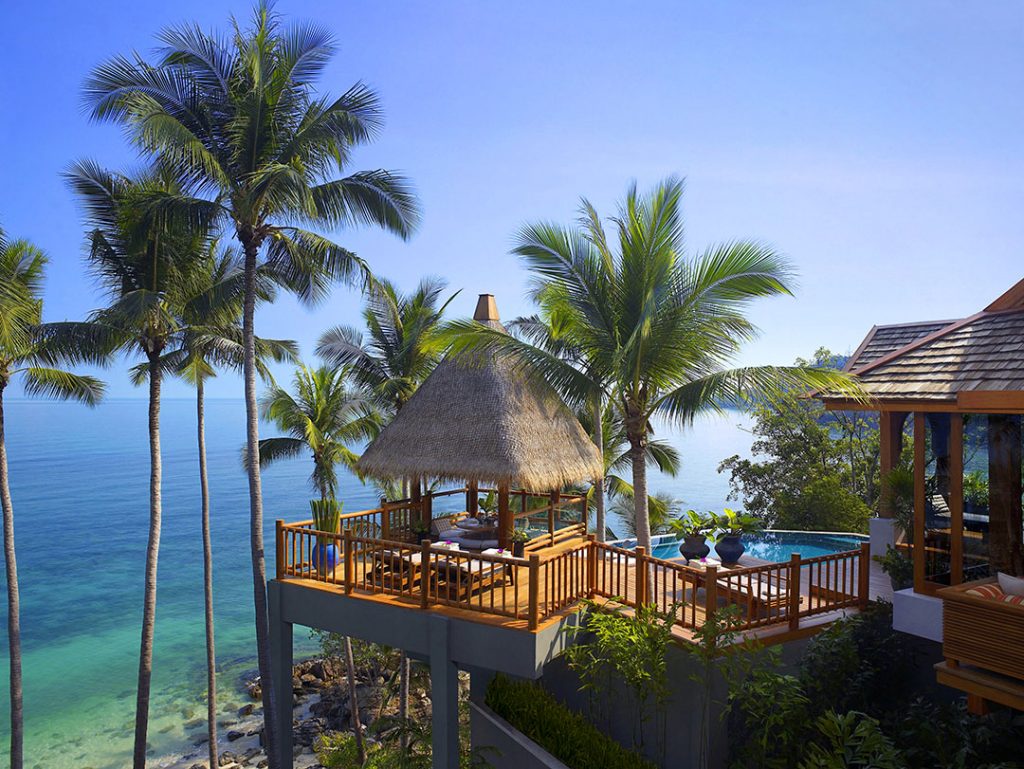 What does one expect from a Four Seasons Resort? Everything! Firstly, it will definitely be ranked no less than a five-star hotel or resort. Most importantly, it would not fall short of all your expectations: excellent cuisine, topnotch comfort at your fingertips in a well-appointed villa, courteous staff who offer impeccable service, and every other detail you could possibly need—down to the last cotton bud. After all, a Four Seasons Resort is always designed by a top-rated architectural team and interior designers.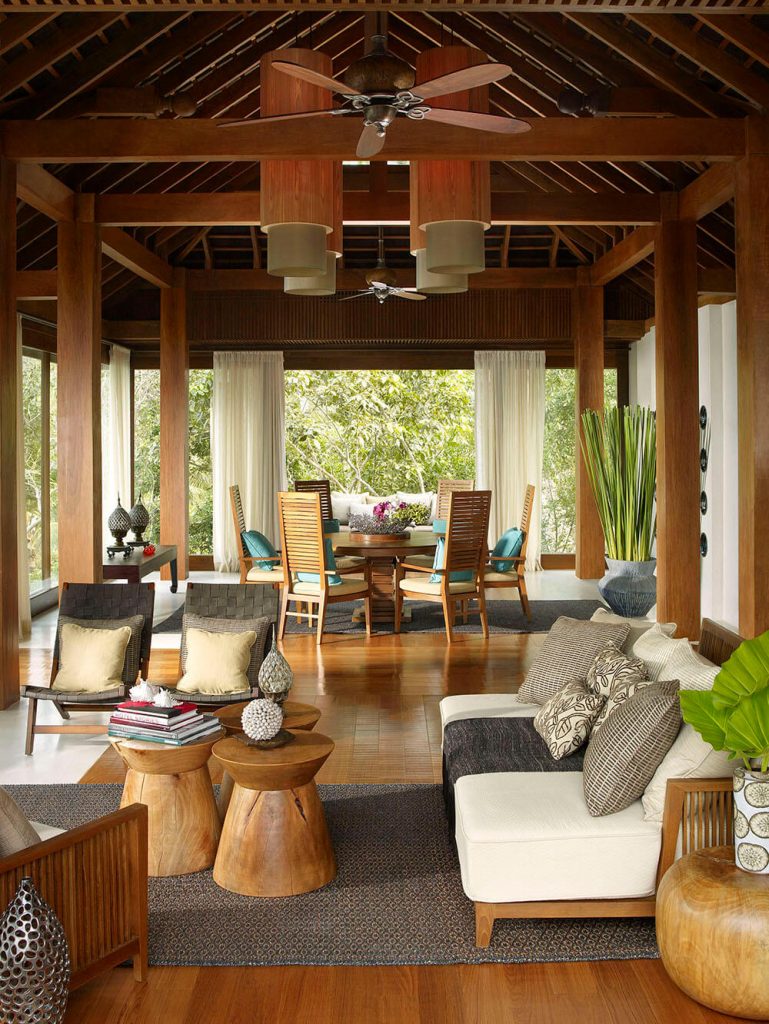 The moment I stepped into the Four Seasons Resort at Koh Samui, I felt all my cares washed away by the soft waves of the bluest sea. The fresh air cleared my sinuses in no time, and the gentle breeze was a much needed caress to a tired mind and body. It was truly paradise regained for me and my friends. We were a motley group of career-oriented people who needed a much-awaited break from work, and this was the perfect choice for us.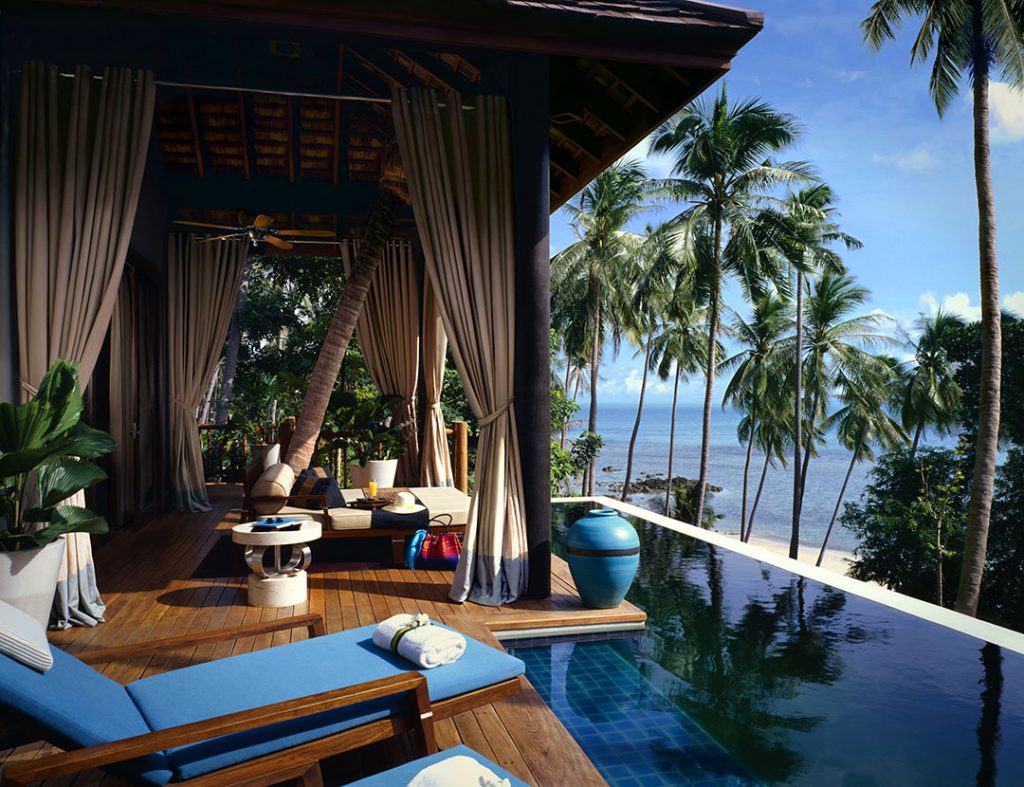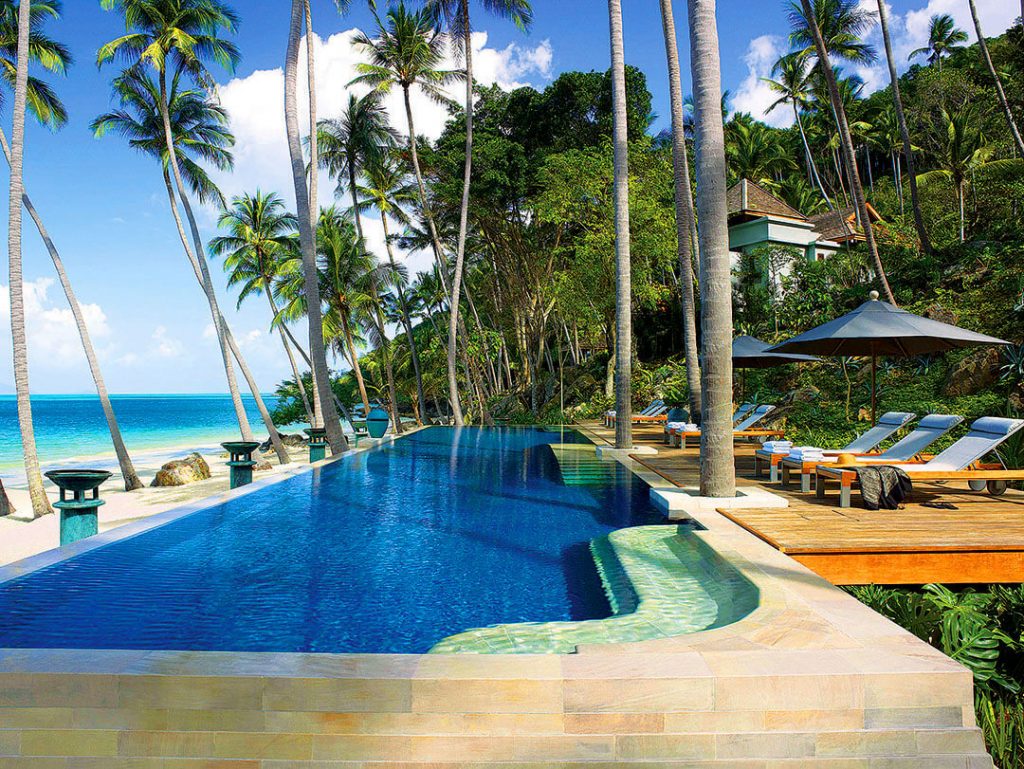 Each Villa has a butler to cater to the guests' every whim. The afternoon we arrived, we requested a sunset dinner by the beach, and much like a genie, our butler whipped up a romantically set candlelit dinner for six. A five-course delicious Thai dinner was prepared by their well-trained chef.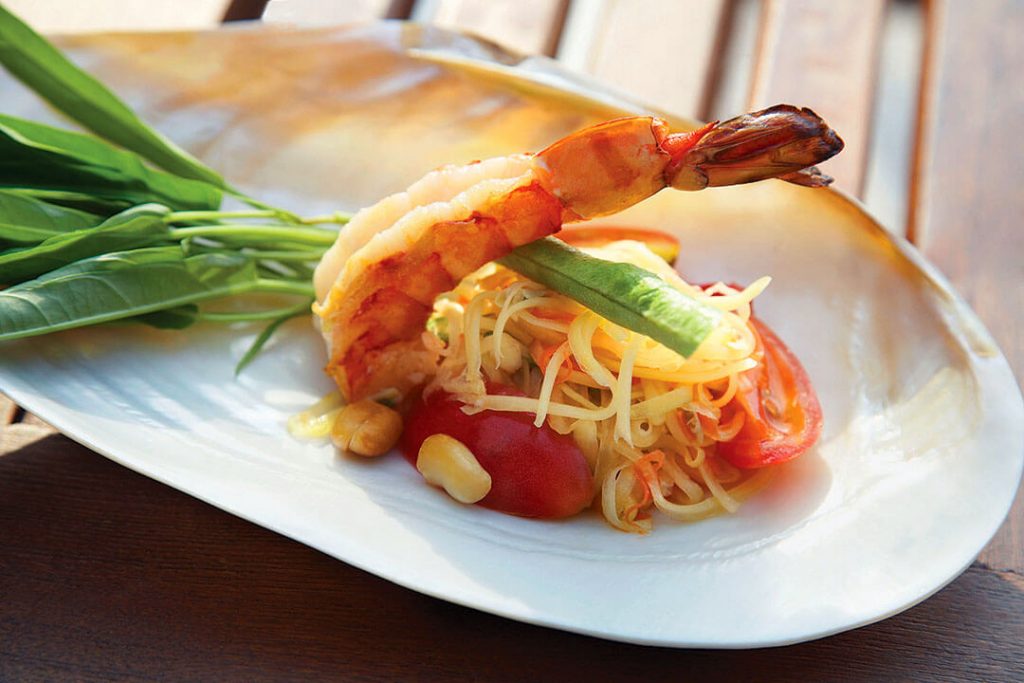 Our days were spent languishing by the beach, having daily massages, attending yoga classes, doing water sports and enjoying every bite of Thai cuisine. Golf carts transported us wherever we wanted to go within the resort. This vacation brought all my senses to another realm, and restored a weary soul to perfection. 
Four Seasons Koh Samui, I look forward to seeing you again!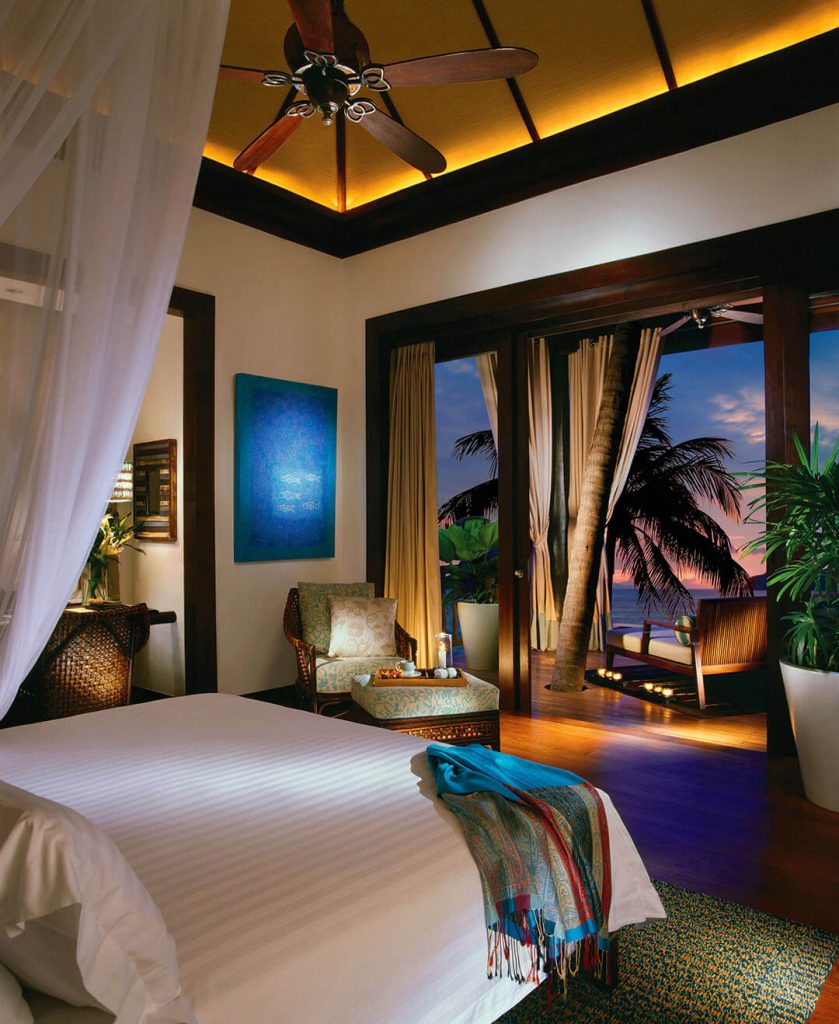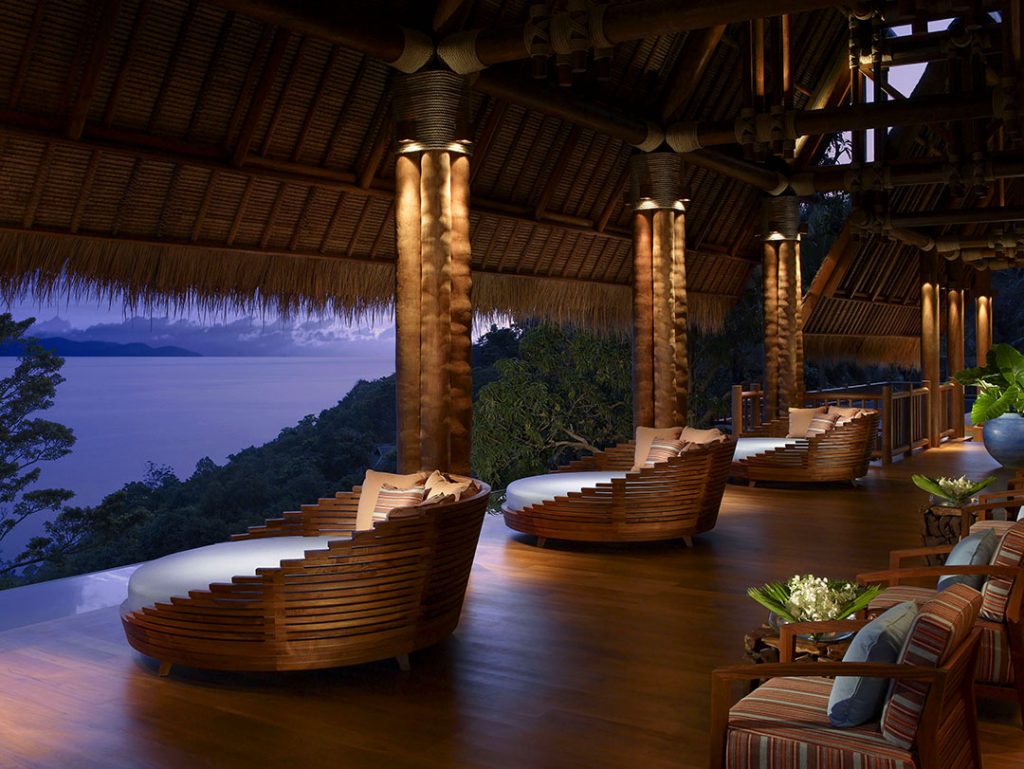 Koh Samui is the third largest island of Thailand in the scenic Gulf of Siam. It is a 45 minute flight from Bangkok. Sandy beaches, coral reefs, coconut trees and abundant tourist resources make it a popular holiday destination.
For more information on Four Seasons Resort, visit their website at https://www.fourseasons.com/kohsamui/
(This article has already been published in Zee Lifestyle's March 2016 Travel Issue, "Silent Sanctuaries" written by our columnist Mayenne Carmona for La Vie En Rose on pages 32-33.)