Here's Another Round of Exciting Weekend Deals and Offers!
From buying your dream car and your favorite pair of shoes, to planning your mini summer vacations for the holidays, here are some exciting deals for you!
Happy Graduates Eat at Puso Bistro & Bar
Quest Hotel presents Gift to the Graduates of Class 2018! Starting March 1 to April 30, graduates can dine for free when accompanied by four paying adults, at either the lunch or dinner buffet at the hotel's all-day dining restaurant. For dinner, graduates can choose from the exciting new dinner themes available. There's Barrio Fiesta on Sunday, Tuesdays and Thursdays; World's Recipes on Saturdays, Mondays and Wednesdays; and Asian Classics on Fridays.
For inquiries and reservations, call +63 32 402 5999.
Early Bird Promo for Easter at South Palms Resort Bohol
Summer is upon us, and we've got a long holiday coming. Get ready for easter by booking a day trip at the South Palms Resort Bohol as early as now. The rate is at PHP 750, which includes the lunch buffet and activities like the Easter Egg Hunt, arts and crafts sessions, and exciting prizes and giveaways. The special rate is available for those who book between March 9 to 18 only.
For inquiries and reservations, call +63 38 502 8288.
Book Your Summer Escapade at Crimson Mactan Now
Avail of exciting overnight stay deals for your next getaway at Crimson Resort and Spa Mactan through the Soak Up the Sun Summer Sale. At Ayala Center Cebu from March 17-18, special rates and discounts are available for rooms and services.

Ready to Finally Get Your Dream Car?
Make your automobile dreams happen with BPI Family Auto Madness 2018. Not only does it bring 23 of the best car brands under one roof, there are also special deals and packages that can be availed through BPI. The event will be at Ayala Center Cebu on March 15-18.
Here Are the Exciting Things You Can Do This Weekend
March 15-18: Nike Hot Summer Sale
Get ready to just do it, with your favorite Nike kicks at up to 70% off!
Mall hours are 10:00 AM to 9:00 PM at Robinsons Galleria Cebu, Sergio Osmeña Blvd, Cebu City
March 17: Watercolor Class with Award-Winning Painter Mai Secuban
Learn how to paint using one of art's most mesmerizing mediums–watercolor. The class will be taught by Cebu-based Mai Secuban, whose are pieces have garnered her various awards and are collected by the country's prominent collectors.
9:00-11:00 AM at Artissimo Art House, Maria Luisa Road, Banilad, Cebu City
For inquiries and reservations, call +63 917 678 2278, or +63 32 350 5747.
March 17: Dog Care on Wheels in Cebu
Pet One Dog Care on Wheels arrives in Cebu! This is a great time to bond with your furry friends, and give them the pampering treatment they deserve.
Mall hours are 10:00 AM to 9:00 PM at Robinsons Galleria Cebu Atrium, Sergio Osmeña Blvd, Cebu City
March 8-31: Nomar Miano's ENCARNE Exhibit
Normar Bayog Mano is having another exhibit, with a collection called Encarne. See his interesting creations, which revolve around humans' faith mystery, and his own interpretations of human connections and virtuality.
The gallery is open 10:00 AM to 7:00 PM at Qube Gallery, Crossroads Mall, Gov. Cuenco Ave., Cebu City
LONDON IN FULL BLOOM: An Exclusive Look at the recent Chelsea Flower Show
The Chelsea Flower Show in London, one of the most prestigious horticultural events in the world, returned in full glory in May 2023, captivating visitors with its stunning displays and landscape designs. Held annually on the grounds of the Royal Hospital Chelsea in London, this year's show proved to be a true feast for the senses, showcasing an array of breathtaking gardens, vibrant floral arrangements, and innovative landscaping. The 3-day event showcased 36 outdoor gardens, including four balcony gardens for small spaces. Inside the giant pavilion, blooms compete with each other, exotic flowers, roses, and many more.
The 2023 Chelsea Flower Show embraced a Nature's Harmony theme, with a strong focus on sustainability and mental health. The show's organizers emphasized the importance of sustainable gardening practices and biodiversity conservation, inspiring attendees to create beautiful outdoor spaces while preserving and protecting the environment.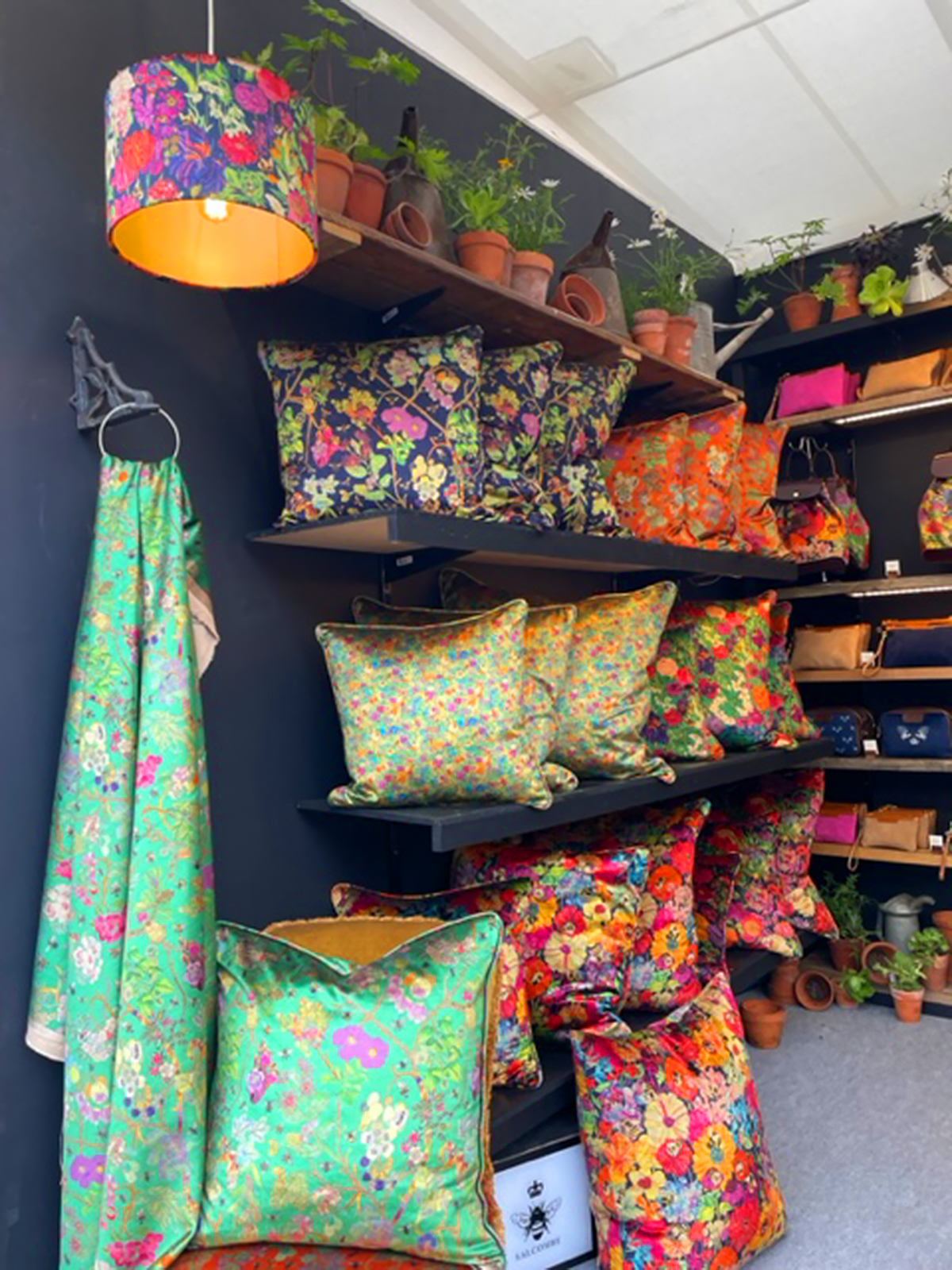 What's Cebu got to do with the Chelsea Flower Show in London? One person. James Doran Webb (https://www.jamesdoranwebb.co.uk), an Englishman working with driftwood, has been displaying his artworks for several years. James collects cast-off driftwood and shapes them into beautiful animal shapes that find places in some of the most iconic gardens. Leaping horses, owls, reindeer, and the occasional dragon, James Webb's creations are avidly collected by landscapers to add accent to gardens in all sizes, using cast-off wood, fitting perfectly with the sustainable element—something Mr. Webb has done quite well for the last decade.
***
The Philippine International Flower Festival will be held at the PICC in Manila from January 14 to 18, 2024. Watch out for more info from our website!