Escape The Stress: Travel South to Dumaguete City
Stress is sometimes, if not always, people's greatest enemy. And living in the city, things can be pretty stressful especially if you're dealing with what you want to call "too much" already. We try to cover it up with ice cream, friends and maybe a little bit of alcohol but to some extent, stress just don't go away that fast and the only solution is to probably be away for a while.
And that's where traveling out of town comes in– the excitement of having no work and to not worry about things that usually drains us seems perfect. It could be your own hometown or somewhere you've never been before.
To me, traveling out of town is about the adventure that I feel whenever I'm not in a familiar neighborhood yet not scared to walk around anyway because I know I'll always end up being safe– and that's exactly how I felt when I arrived in Dumaguete City.
From Oslob, we took a bus to Liloan Port, Santander. Most of the buses going to Santander usually stops in the port and from there you can buy your tickets for a Fast Craft for Sibulan Port, Negros Oriental. The ferry schedule's their trip every hour and the duration from one port to the other is 15mins. I suggest you travel just around twilight 'cause the color of sky reflecting in the ocean is just majestic.
When we arrived in Sibulan Port, we took a jeepney ride to Dumaguete City. Now, usually if you're not sure where you should be dropped off, you can ride motorbikes with passenger seats and they can take you to wherever you want to go. I'm not sure how much they might charge you but it could range between 20PHP-50PHP. But if you're resourceful like us (with the power of Google Map), we already know where to drop off, so we only get to pay 10PHP each to get to the heart of the city.
We checked-in in Worldview Pension Plaza— it's not a fancy place to stay but they have everything I need: a cozy bed and WiFi. Their rates range from 650PHP for a Single Room Deluxe to 1200PHP for a Superior Deluxe. After settling our things at the hotel, we went out for a snack in Rizal Boulevard, which was a walking distance from where we were staying.
After being satisfied with my balot and squid balls, we took a walk around the boulevard and back to the hotel. It was almost midnight that we decided to go to Café Racer Diner to get drinks which was on the other side of the city. We walked back to the hotel again through Rizal Boulevard and believe me, during that hour, despite the quiet ambiance of the city, I didn't feel scared at all.
The next morning, we visited the famous St.Catherine of Alexandria Cathedral and enjoyed the site of the Belfry tower's details. We took a hike around the downtown area and stumbled upon an ukay-ukay store. Note: this is also one of the best things to do anywhere out of town 'cause the thrift shops in provinces are cheap compared to the ones in the city.
Exhausted from all the walking, we went back to Perdices St (where all the restaurants are, across Rizal Boulevard) and decided to have breakfast in a place called Casablanca Restaurant. After the coffee was served, my travel partner and I immediately concluded that this was by far the best restaurant we've ever been to– the food was heavenly and appetizing, the staff was accommodating and the price was very reasonable that every peso was worth it. It was so good, really, that we needed to go back there the next day for lunch.
Since this was second time in Dumaguete City, there were some places I didn't go to but would highly recommend it to you if you're planning to go there:
Pulang Bato Falls in Valencia Negros Oriental, which is 30mins away from the city. You can take a van there or simple hire a motorcycle driver to take you there. The rocks are reddish thus where the name of the place comes from.
Siliman University Campus is not just for students who study there, it's open for tourists and to the public. Their campus is filled with trees which would be perfect for morning or afternoon walks.
Your trip to Dumaguete won't be complete if you haven't tasted Sans Rival Cakes and Pastries. They have an array of cakes that are enticing and you'll never regret every bite.
The evening before we left, we spent our dinner in C&L Bayview Suites, where the bar and restaurant is on the roof deck. The view from up above is priceless and you can see the whole city from there. In fact, I do admit that it was simultaneously a sad scene since it would mean that I'll be leaving Dumaguete soon.
Although, I do think that the entire trip there was all worth it. The things that I did– both the ones I shared and the personal ones , took all the burden away from me. Dumaguete City is The City of Gentle People and it will probably one of the cities I'll keep coming back to get away from the city stress.
What Makes Your Coffee Truly 'Guilt-Free'? Let's Delve Into the Details.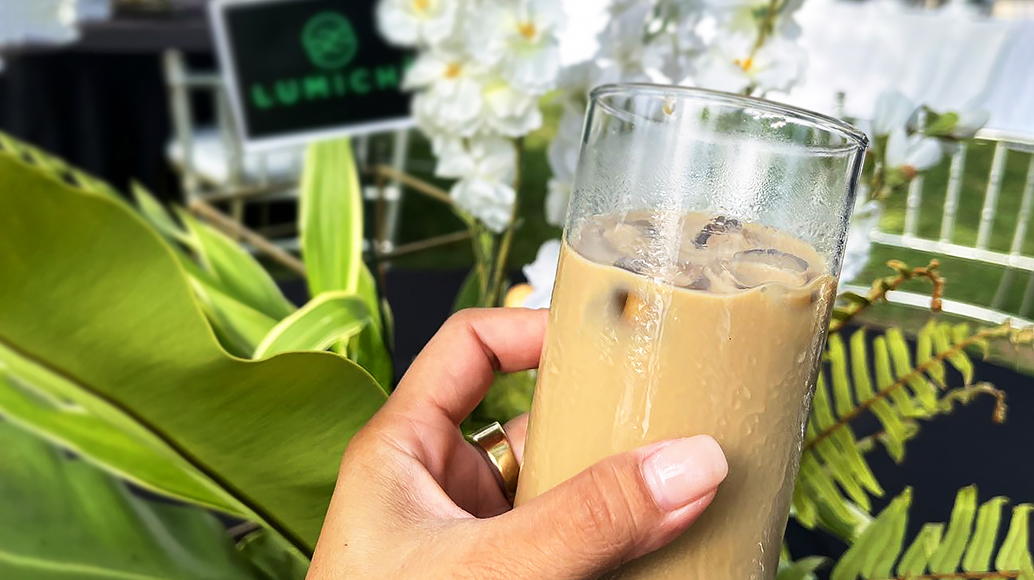 Coffee, for most people, is an essential drink to kickstart or fuel up their day. There are probably more coffee lovers around the world compared to those who can't tolerate this popular beverage. According to webmd.com, coffee is a drink made from coffee beans, which are the roasted fruit of the Coffea Arabica bush. People most commonly drink coffee to relieve mental and physical fatigue and to increase mental alertness.
Although coffee has gotten some bad raps due to the side effects of its main active ingredient 'caffeine', which is a stimulant, it is believed the good side of it weighs more than the bad. Of course, everything boils down into not having too much of this beloved drink. 'Drink moderately', as the popular tagline goes.
According to Aaron Carroll, a professor at the Indiana University School of Medicine and health research blogger at The Incidental Economist, is taking a stand in a recent New York Times article: "It's way past time that we stopped viewing coffee as something we all need to cut back on," he writes. "It's a completely reasonable addition to a healthy diet, with more potential benefits seen in research than almost any other beverage we're consuming. It's time we started treating it as such."
Well, not all coffee are created equal. Some are carefully formulated so that you will be able to enjoy without the worry. So, what makes your coffee truly 'guilt-free'? Aside from great taste, we are eyeing two important factors:
It must be sugar-free. We're all quite familiar on how too much sugar intake wreaks havoc not only to our inner health but also to our outside appearance. It can lead to some serious health problems like obesity and diabetes, not to mention how it destroys the natural collagen in our skin that is responsible in making us look young and wrinkle-free. Certain drinks opt for natural sweeteners like stevia, which is a healthier option.
It must have benefits for both beauty and wellness. A lot of brands around the world has concocted unique formulations to amp up the benefits of coffee in terms of beauty and health. Natural and organic ingredients were used to provide benefits to the skin hair and nails and to the overall physical fitness of the human body. Most of these added natural ingredients contains vitamins, minerals and antioxidants to fight oxidative stress and provide boosted energy levels. Some of these claim to have therapeutic benefits and may help alleviate some health conditions.
EDITOR'S PICK. Good news for all local coffee drinkers! You can now indulge in your favorite morning brew without the guilty feeling! A local brand from Cebu, Philippines, Lumiché, has recently launched their inaugural product–'guilt-free coffee', a carefully considered and researched beverage that promises all-day energy, with added benefits that will help you glow and flourish.
These benefits are as follows:
Sugar-free
Helps maintain energy levels
Strengthens hair and nails
Acts as an appetite suppressant
Has anti-inflammatory properties
Helps improve skin texture
Aids in fat-burning and weight loss
Aids in better bowel movement
Lumiché guilt-free coffee is able to provide the above-mentioned benefits due to the natural ingredients it contains:
Collagen
Spirulina
Ginseng
L-Carnitine
Mangosteen
Garcinia Cambogia
Moringa
Stevia
Non-dairy creamer
Lumiché guilt-free coffee is indeed a must-try!
Lumiché  is available for online buyers on their official website www.lumiche.ph, as well as on Lazada and Shopee. Starting April 6, 2022, lovers of coffee may also purchase in either take-home packs or ready-to-drink hot or cold cups in SugboMercado IT Park.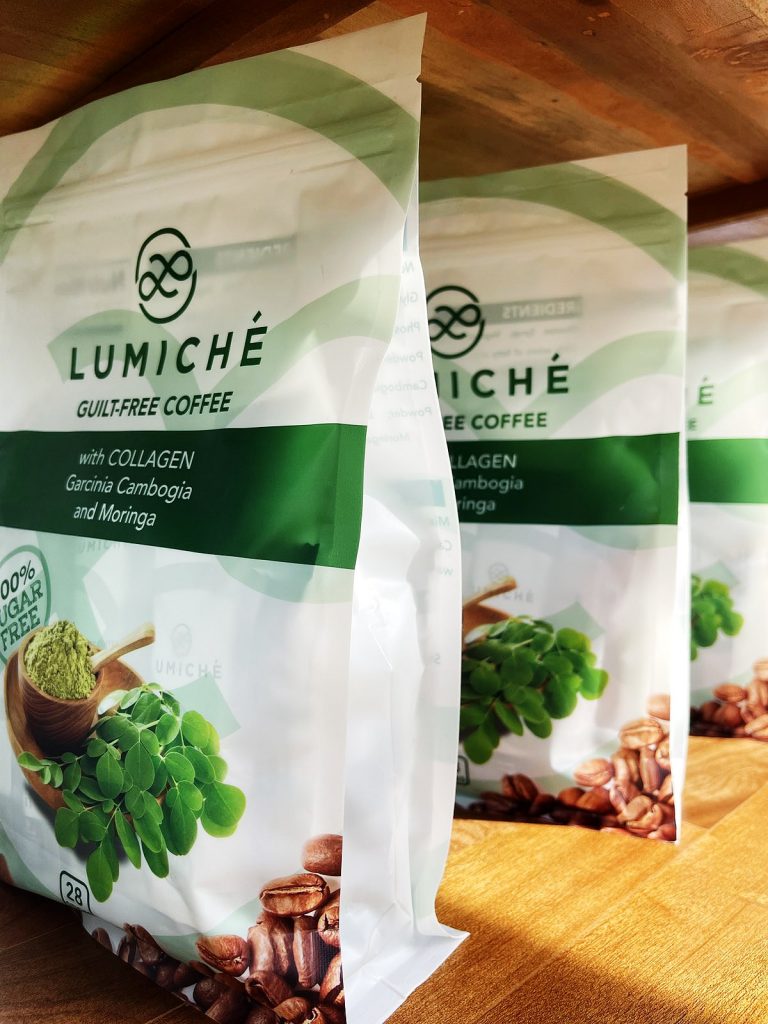 For more information and updates, like and follow their Facebook Page.
Lumiché is also looking to partner with resellers within Cebu Province, and distributors in major cities in the Philippines. For inquiries, call (+63.917.707.5279 or email them at hello@lumiche.ph.
Bask in Tranquility & Relaxation in this New Hotel within the City
"A" for ASMARA
by Allain Dumon Fonte
In this very fast-paced world that we live in, we find ourselves in a never-ending race of deadlines, submissions, and to-do-lists.  However, when things become too much to take, we need to pull out the plug and reboot ourselves.  It's fine to pat your own shoulder and tell yourself that you have done enough; and so, you should stop, take a deep breath, and drop everything.  I usually take myself to a quiet and remote place, and with a whole new scenery.  I want to be lost somewhere where nothing can remind me of work. Yet, the challenge for many of us is time. Some of us only have one off-day from work in a week; while others are lucky to have two days.  Hence, travelling to the Bahamas or to the Caribbean is no longer viable. Even travelling to the world-class resorts in Mactan, to the mystic islands up north, and to the serene beaches down south of Cebu takes so much time because of the traffic situation.  Time is of essence and spending it wisely will be our best investment.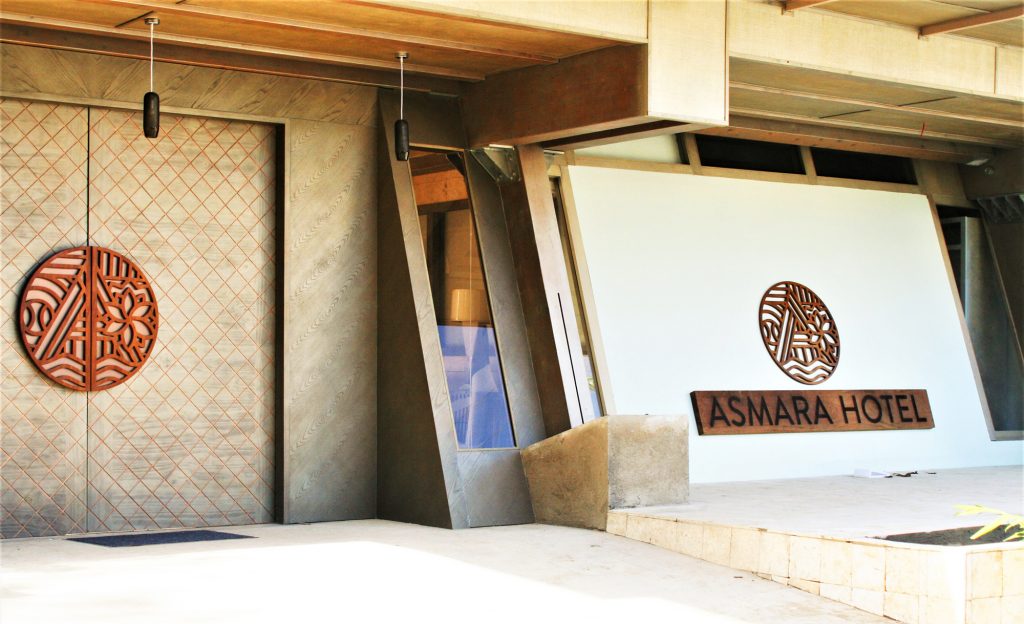 Then, I discovered a new haven just a few minutes' drive from Cebu's central business district. The ASMARA Urban Resort and Lifestyle Village is a hidden gem.  Even driving up to the main doors of the resort, you can already feel the exclusivity of this place. Stepping out from the car and walking to the main lobby with a view of the pool to the left, I feel being transported to a whole new world.  The architecture, the interior, the furniture, and the total design concept of this hideaway has created an ambiance comparable to that of the Leadwood Lodge Safari Resort in South Africa or to the Escondido Villas in Acapulco.  I sat in the lobby as I waited to be served.  I listened and listened very well; surprisingly, I can only hear the birds chirping, the wind gushing down the valley, and a few guests having fun at the pool.  Imagine having this tranquil experience in the heart of the metropolis is extremely amazing with a capital A.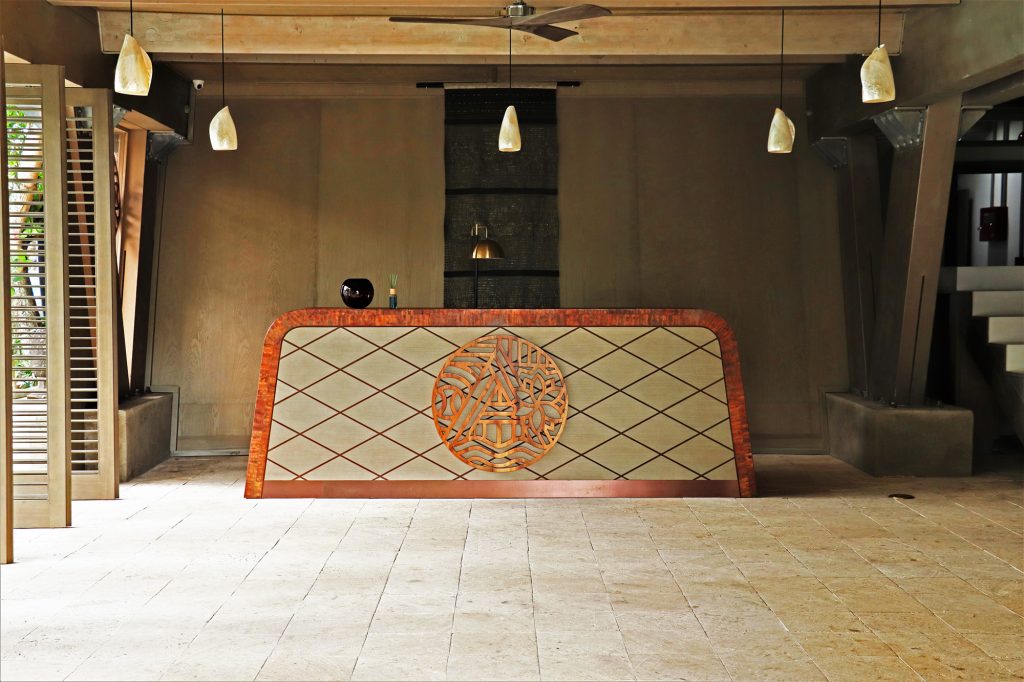 Because I got intrigued with the interior, I asked the hotel staff who the architect and the interior designer are; and she gladly introduced me to the owner, the architect, the interior designer, the design concept master, and even the furniture artist of this fine establishment, Mr. Carlo Cordaro.  This is how casual and relaxed the environment is; you will get to meet the owner and converse with him.  I am struck to meet someone with multi-talents but with such humility.  Mr.  Cordaro indulged my inquisitive mind by showing me how he conceptualized and then started building this former racetrack into a perfect haven.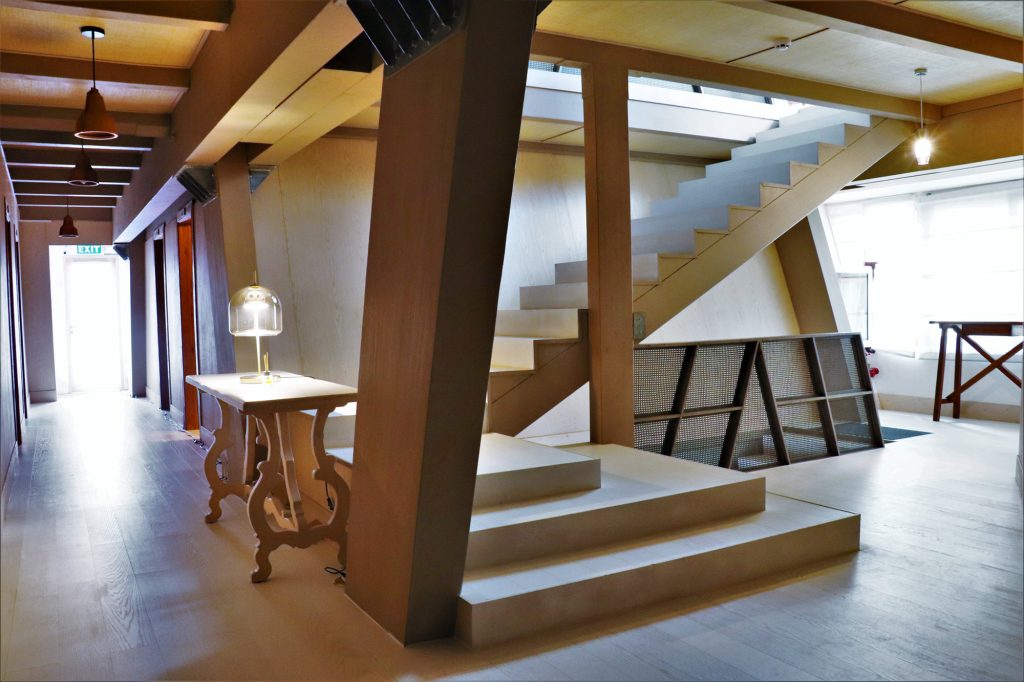 Mr. Cordaro explained that as an artist he keeps four important things in mind.  First, the location and the environment.  ASMARA sits in the valley with the hills of Maria Luisa Estate to its east. Thus, the location is gifted with the cool breeze from the hills, and Mr. Cordaro took advantage of this by creating an open-space restaurant and recreation area.  The restaurant is also part of the village's recreation space where guests enjoy yoga sessions, or a dip in the pool, or even a tennis match.
Second, Mr.  Cordaro wants to make use of the local raw materials and create a venue that is distinctively Cebuano; and this is what makes Asmara remarkable and unique.  The quirky hotel doors are diagonal and lined with banana skin fibers, the modern-designed furniture are all made from high-quality wood, the walls are lined with abaca fibers, and the tall coconut trees entwine with the rooms' viewing decks.  Guests have an exquisite panorama of the sunset and the recreation space in the village.  I told Mr.  Cordaro that the rooms have already soothed my stressed thoughts.  This brought us to the third concept that Mr.  Cordaro considers in designing, "the emotion".  He wants his design pieces, from furniture to spaces, to convey emotions to the guests.  He said that before finishing a masterpiece, he always puts himself in the shoes of other people and asks himself if the art pieces exude emotions or connect with him.  He believes that any work of art must connect with the people to be appreciated.  ASMARA Urban Resort and Lifestyle Village is very well thought of because every space and every corner can deliver emotions of relaxation and ease.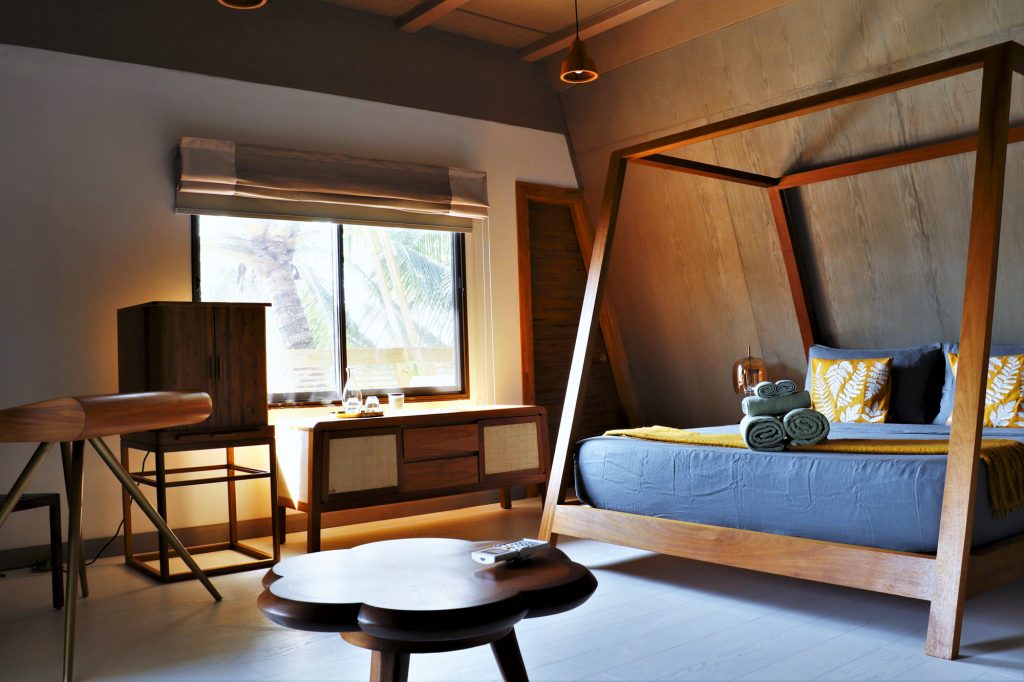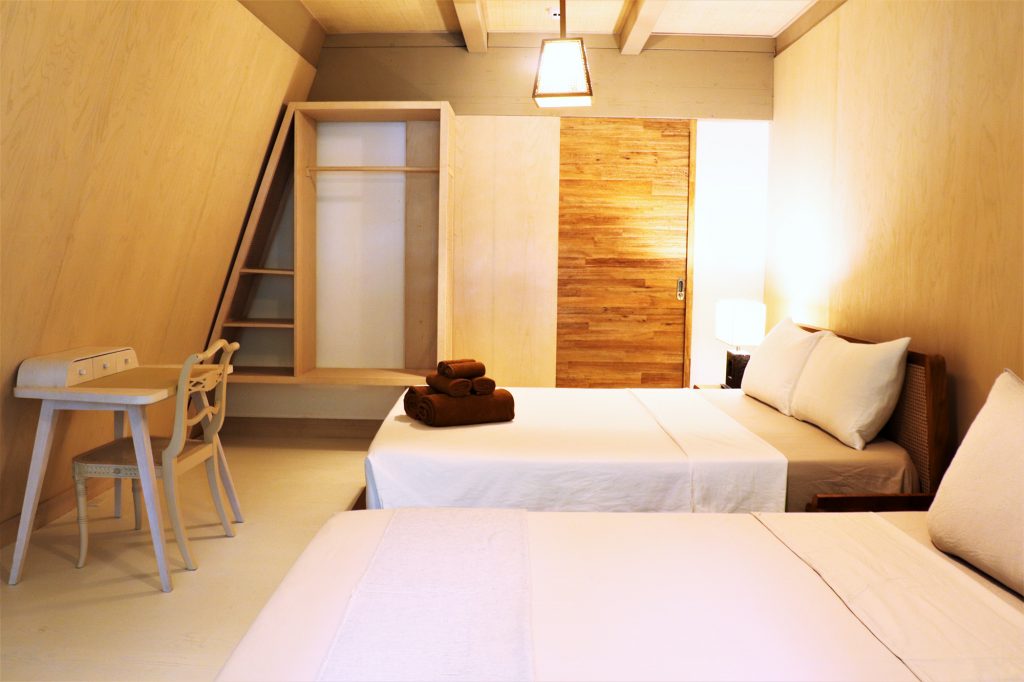 When I asked him for the fourth element, Mr. Cordaro smiled and answered, "sustainability".  He wants ASMARA to be as green as it could be.  The open-space restaurant uses less electricity because it maximizes the natural light and the cool breez. The glass pyramid in the middle of the dining area does not only manipulate the natural light but it is also a gigantic rainwater collecting facility. The use of indigenous local materials for the interior of the hotel and the pillars of wood that support the three-story hotel building make ASMARA one of the most sustainable establishments in Southeast Asia.  Mr.  Cordaro has not only made ASMARA an asset to the economy and tourism, but also an asset to the environment.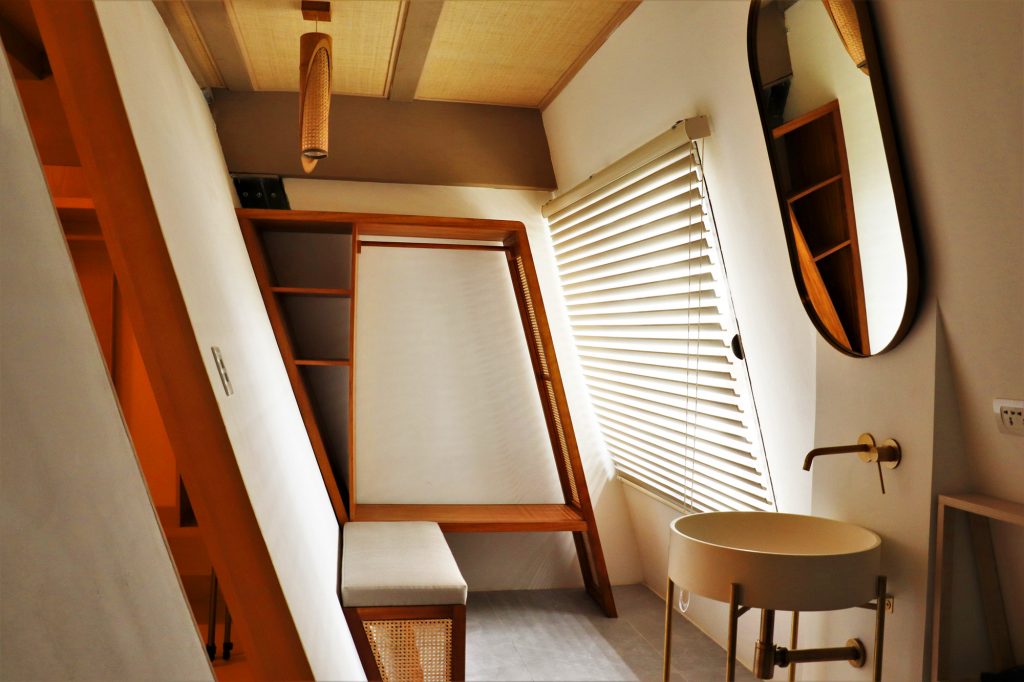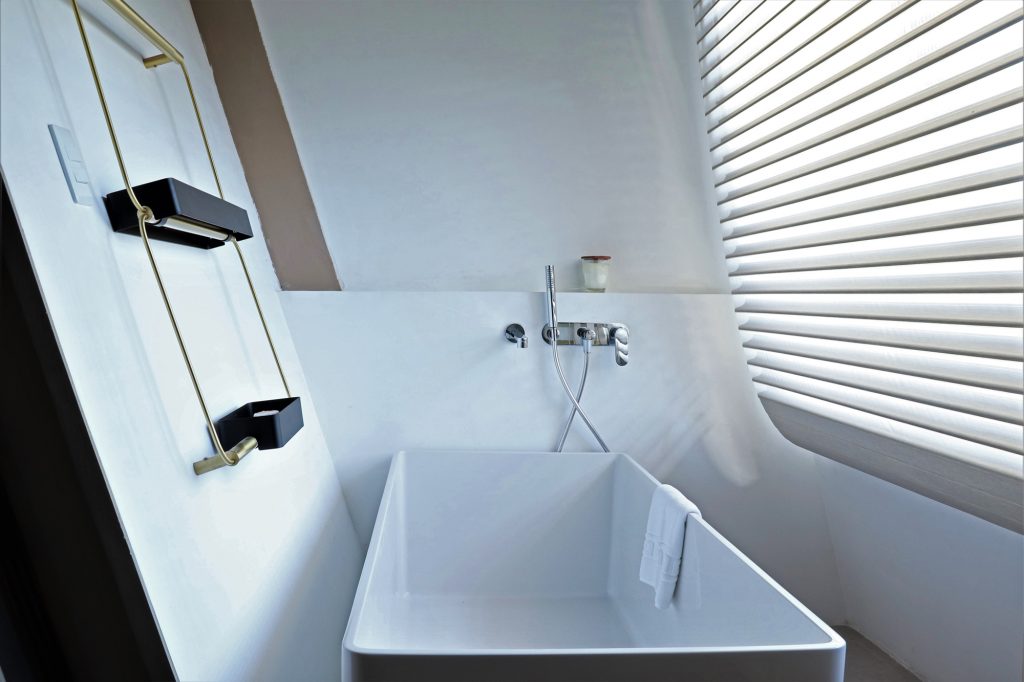 Since we were already in the dining area, Mr. Cordaro offered that I should try their authentic Italian dishes.  I took the liberty of ordering the pizza rolls, and it refreshed my memories of Palermo at Frida Pizzeria.  I shall not disclose how many pieces I ate that afternoon because it was just divine.  The chicken skewers became special with the restaurant's secret sauce.  They were heaven to my taste buds.  Please do not let me start with the healthy options for their beverages.  Every fruit juice is freshly squeezed and very well-concocted.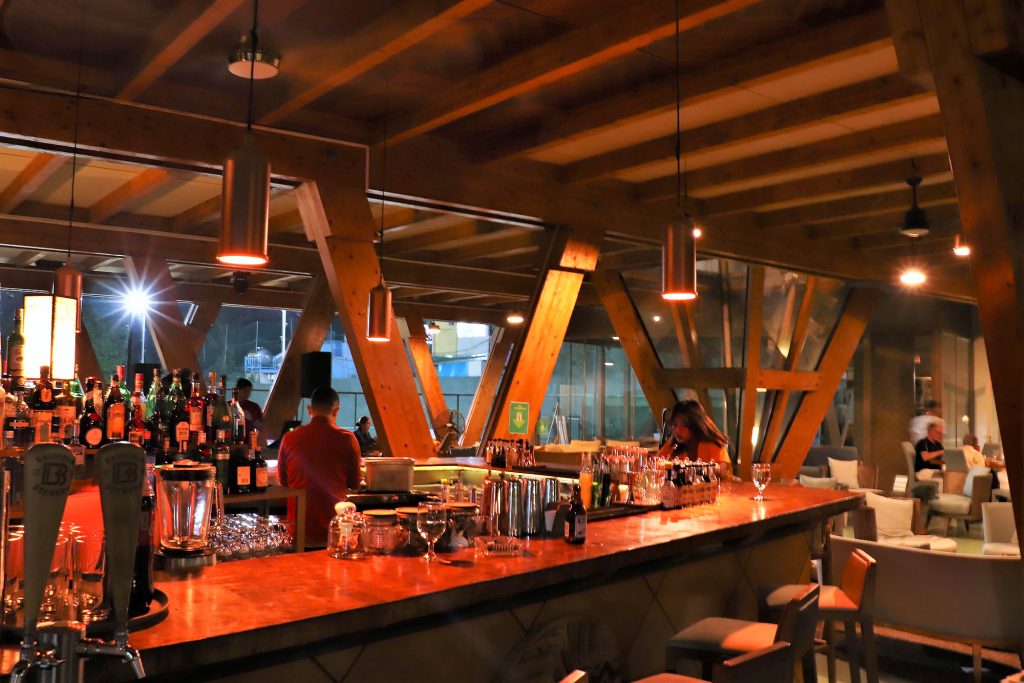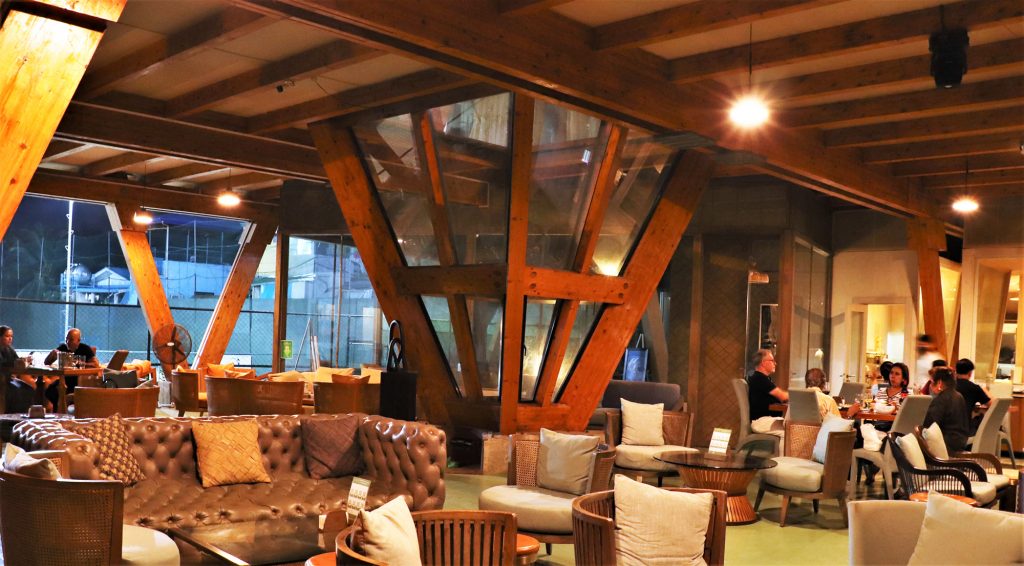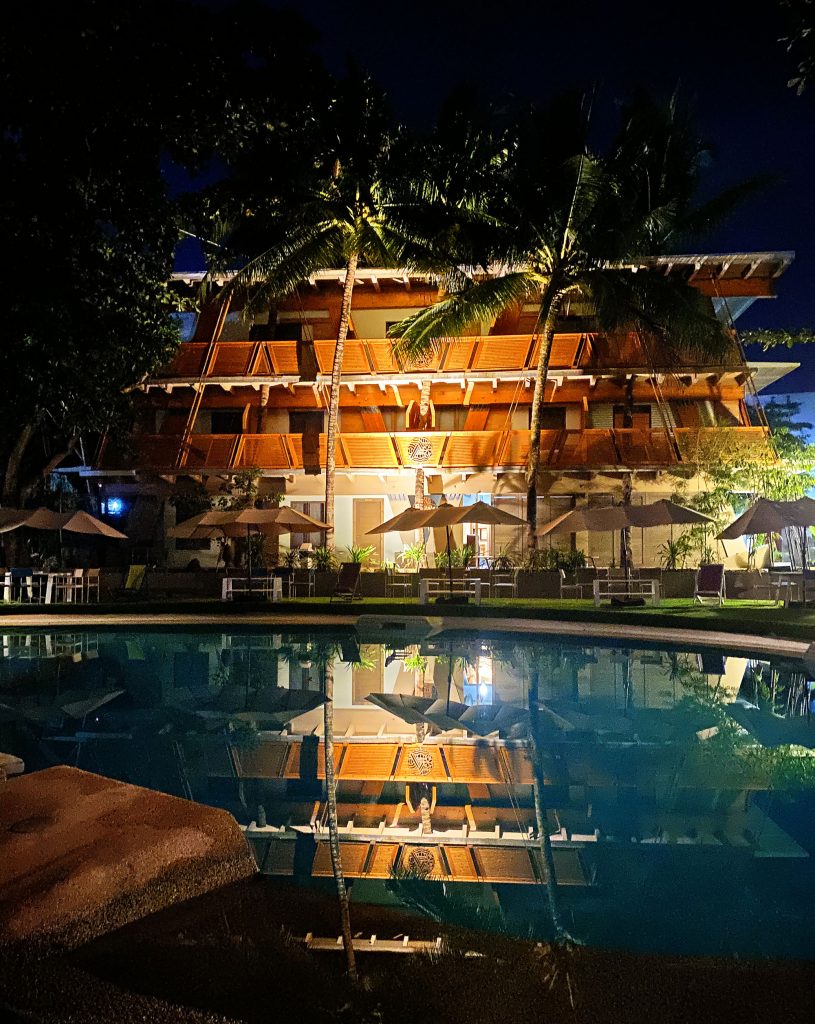 After the very delightful conversation with Mr. Cordaro, I finally settled in my room and enjoyed my four seasons drink on my room's balcony with the scene of the orange sky, the breeze brushing my face and the sounds of water from the pool. With Gabriel Garcia Marquez's book "One Hundred Years of Solitude" in my hand, I felt great that very moment.  Asmara Urban Resort and Lifestyle Village is a gift to mankind.  
A for amazed…A for astonished…A for awed…A for ASMARA.
A GREEN CHRISTMAS: Eco-friendly Holiday Gift Ideas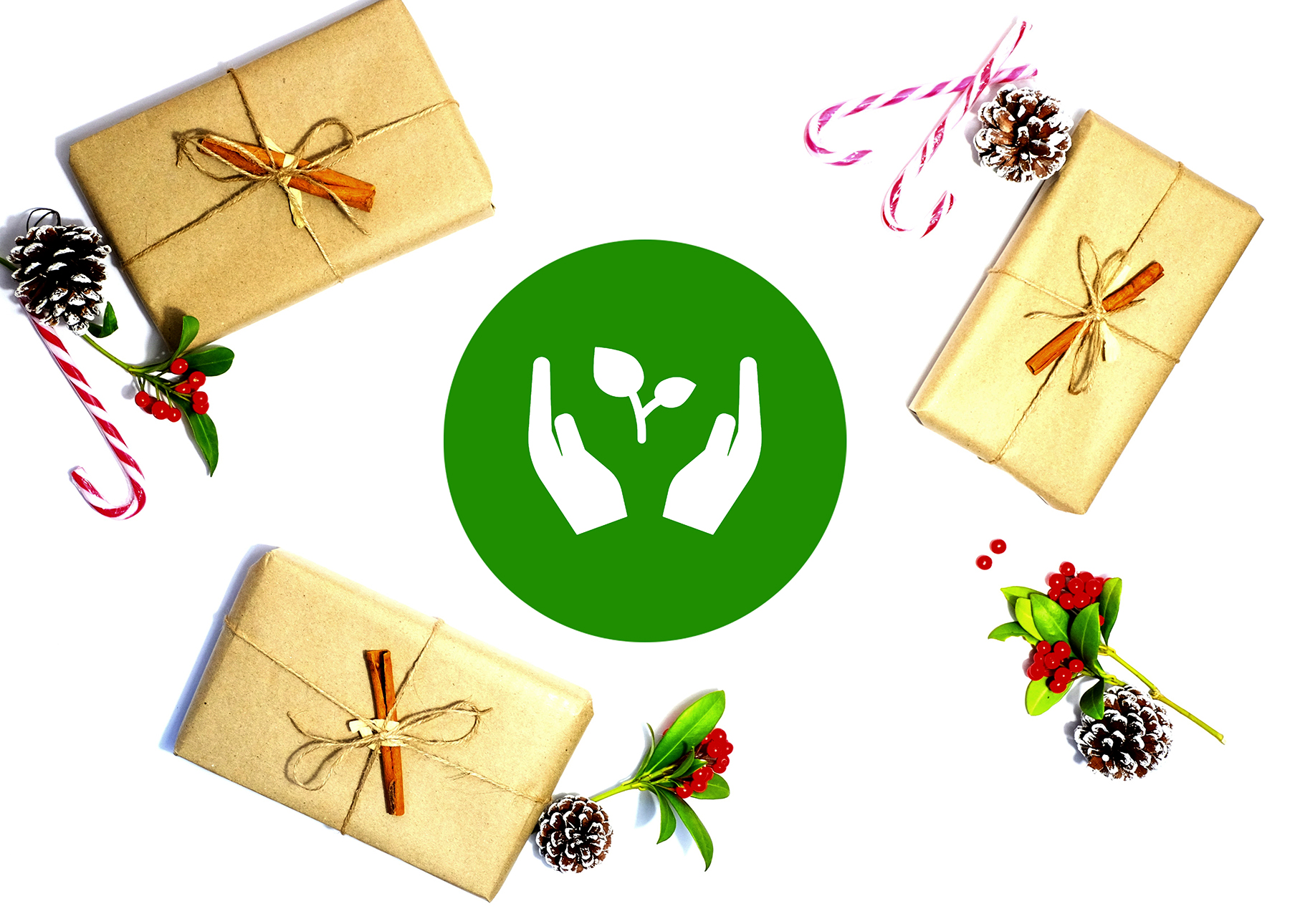 Seriously, who wants a blue Christmas? Go green when gift-giving with our curated list of sustainable gift items that are perfect for your loved-ones AND the environment as well.

It's Christmas Deer Knot Wrap from LUSH (Php 495)
For the practical yet fashionable mom, this reusable organic cotton Knot Wrap from Lush Fresh Handmade Cosmetics is ideal. With an endeeringly bright and nostalgic design, this can be used to wrap gifts or add a touch of festive charm to any outfit.
Lush has introduced Knot Wraps 10 years ago, in 2009, as an alternative reusable packaging. This Christmas, Knot-Swap, a new scheme will launch in all Lush shops. Freshen up your Knot Wrap game without wasting a stitch. Swap in your pre-loved wrap and get 50% off a Lush design of the same size. The Knot Wraps for Christmas 2019 are made from either Organic Cotton or Recycled waste bottles. Waste not, want knot! For more information, please visit www.lush.com.ph
Abaca Pillowcase in Green from ANTHILL (Php 849)
This Abaca Pillow Case from Anthill Fabric Gallery is fabulous for the meticulous aunt and can enliven any room. It is made of Abaca pinanggabol (handloomed natural textile) from the Daraghuyan Tribe in Dalwangan, Bukidnon. The handloom process creates a slightly looser weave that leaves a comfortable texture and softness that deepens over time. The Abaca pillowcase is available in 5 colors.
www.anthillfabricgallery.com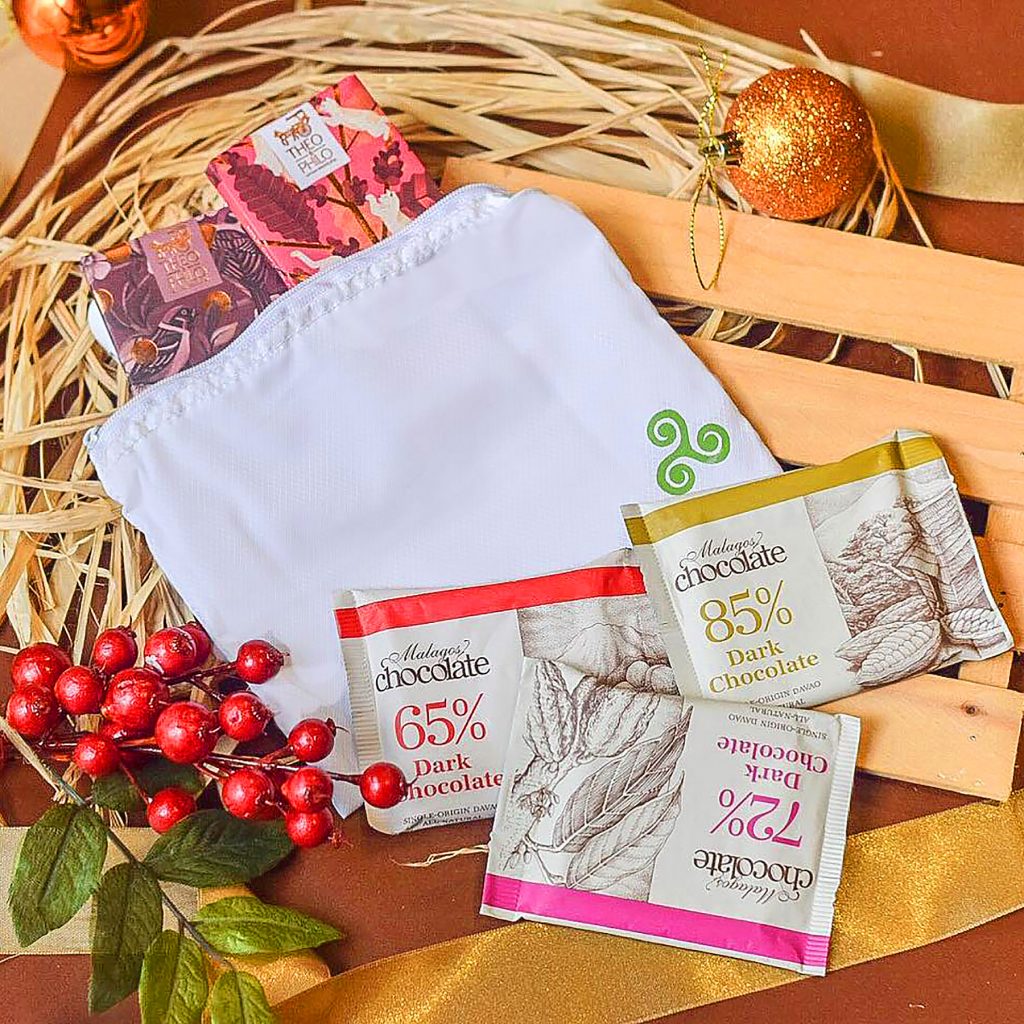 Bag of Treats from ECHOSTORE (Php 629)
Filled with Theo & Philo Artisan Chocolates and variations of Malagos Dark Chocolate, this "bag of treats" from ECHOstore Sustainable Lifestyle is the ultimate present for the kids and the kids-at-heart!
www.echostore.ph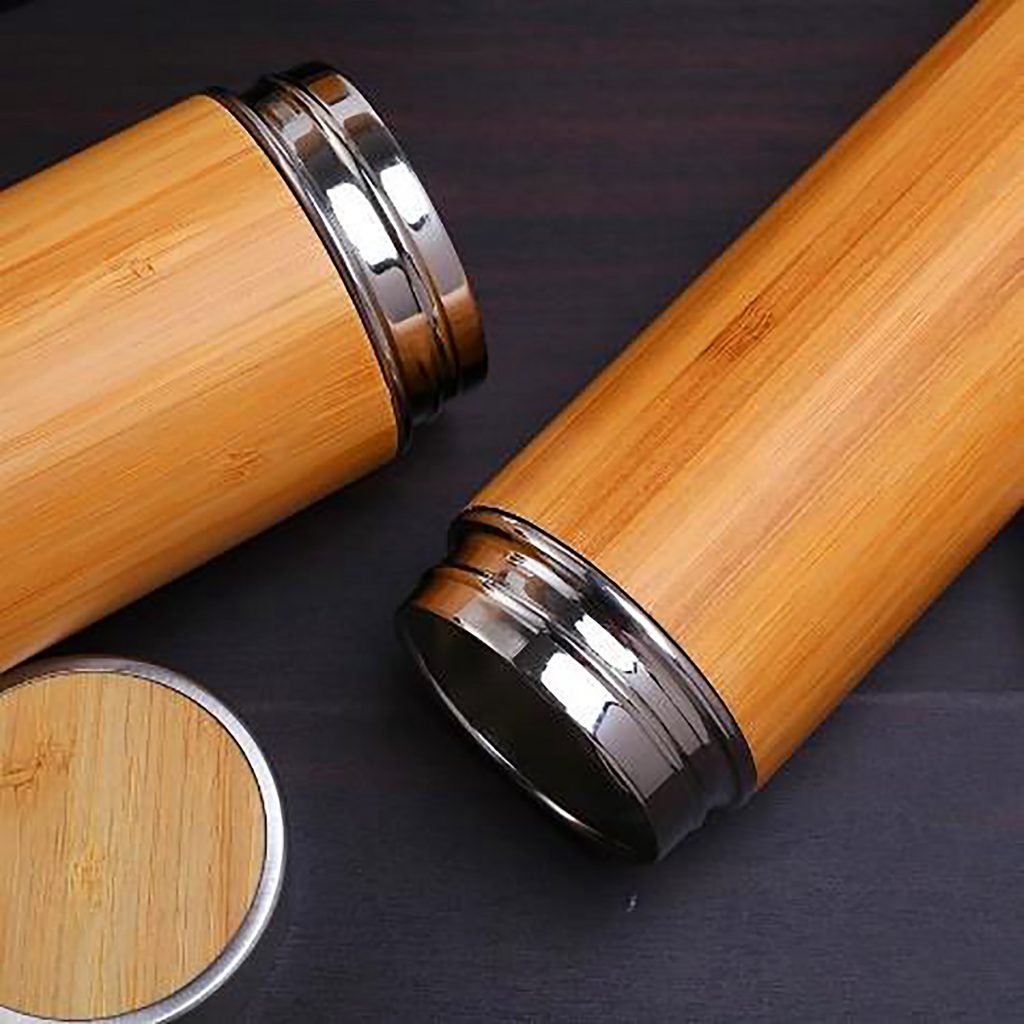 Bamboo Tumbler from ECO HUB CEBU (Php 720)
A nice fit for the on-the-go dad or the adventurous brother, this double-walled insulated tumbler keeps any beverage hot or cold for up to 8 hours. You can have it customized and engrave a name on the body or the lid at an additional fee of Php 50 per piece.
Order via Facebook: Eco Hub Cebu

Gifts of Comfort and Joy from HUMAN HEART NATURE (Php 509)
Give the gift of natural goodness to grandma with this set from Human Heart Nature which includes Lavender Oil and balm with Rose Bouquet Hand & Foot Salve for her relaxing and pampering needs!
www.humanheartnature.com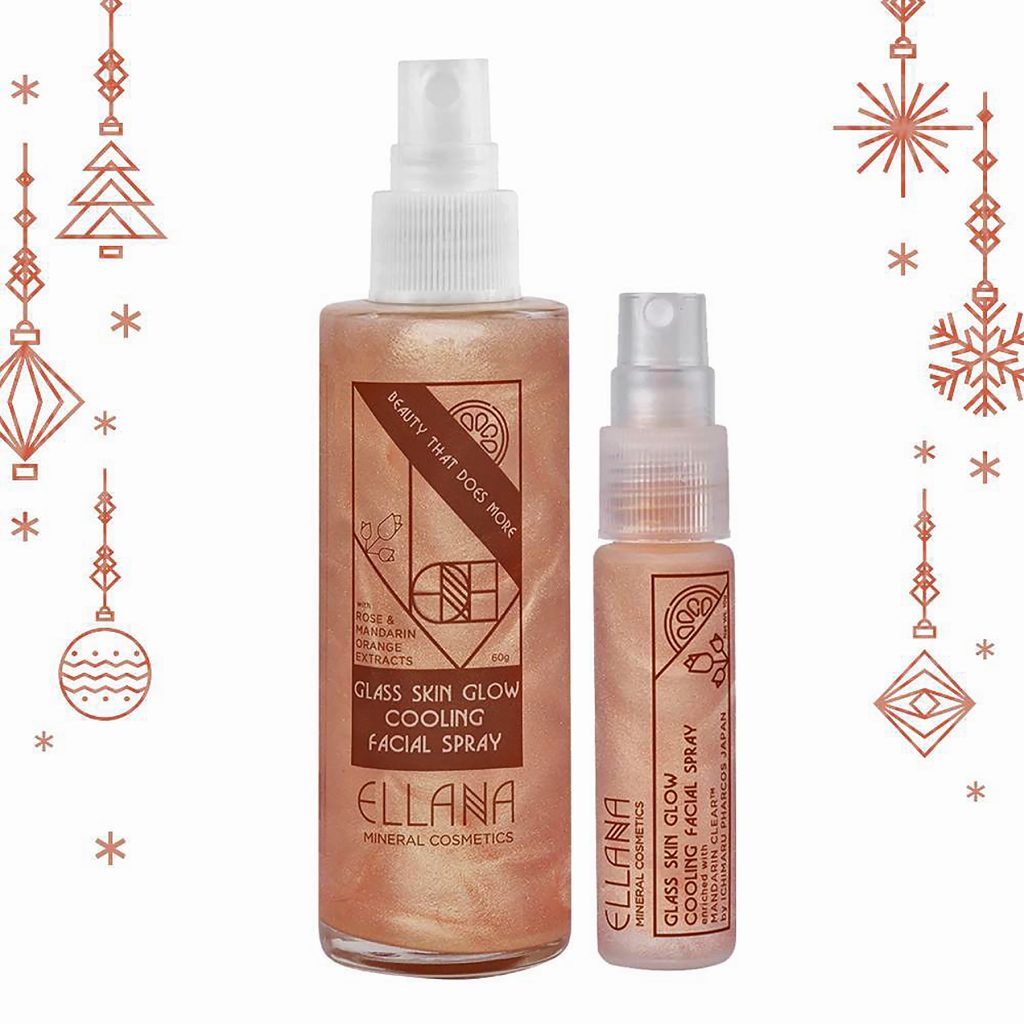 Glass Skin Glow Set from ELLANA MINERAL COSMETICS (Php 1,148)
Now available in a special bundle, this best-selling item from Ellana Mineral Cosmetics is an essential addition to your girlfriend's purse! It's skin care and a setting spray in one, which contains rose and Mandarin orange extracts.
www.ellanacosmetics.com

Lazy Boy Dry Shampoo from PARALUMAN (Php 130-160)
Perfect for the vain boyfriend, this dry shampoo from Paraluman is lightweight. It contains cocoa, patchouli and seaweed to volumize, add shine, heal, reduce oiliness and dryness, and promote hair growth. It also comes with a sleek black aluminum tub that you can reuse over and over!
www.paraluman.ph
All products featured on zee.ph are independently selected by our editors.