Eats in Cebu: Luncheonette
Barely six months since they opened the Abacá Baking Company (ABC) in Crossroads Mall, The Abacá Group is at it again with Luncheonette, the latest addition to their ever expanding empire that also includes Abacá Restaurant; Abacá Boutique Resort; Maya Mexican Restaurant; Tavolata, an Italian trattoria; Phat Pho, a Vietnamese noodle shop; and Beqaa, a Middle Eastern kitchen.
Luncheonette is on the ground floor of Robinson's Cybergate where the Abacá Group already has a branch of Phat Pho. Jason Hyatt, founder of the Abacá Group says, "Luncheonette is a spin-off of the Abacá Baking Company. We felt that there was an opportunity for us with another restaurant in Cybergate where our guests can take out sandwiches for a quick lunch or for relatives in Chong Hua or the other surrounding businesses."
Luncheonette is exactly what its name implies, a casual place for a quick, short lunch. The menu is no-nonsense and comfort food-friendly from breakfast-all-day items like corned beef hash, spam and eggs, and pancakes to hot sandwiches, like the Reuben and Patty Melt, which is basically the love child of a burger and a grilled cheese, making you question how you went this far in life without it.
For all of the Abacá Group's international and diverse range of cuisines, it's not too far of a stretch to assume that good, straightforward American food is probably what they do best. Jason shares, "This is what I grew up on. Luncheonette's menu items are everything that can be cooked on a griddle or fryer." He continues, "It's slow food cooked fast," stressing the fact that the service may be speedy, but your food will still be carefully prepared and made only with premium ingredients, staying true to what the Abacá Group brand is about.
The sense of nostalgia that Luncheonette brings with it is not just in the menu. It's also evident in the interiors, a throwback to American luncheonettes of the 40's or 50's with its bar-stool seating that accommodates only 16, and industrial overhead fluorescent lighting painted in a retro shade of mint green, all configured around an open kitchen where your orders are coming from, fresh and piping hot.
LUNCHEONETTE
G/F Robinson's Cybergate
Don Gil Garcia Street, Capitol Site, Cebu City
LONDON IN FULL BLOOM: An Exclusive Look at the recent Chelsea Flower Show
The Chelsea Flower Show in London, one of the most prestigious horticultural events in the world, returned in full glory in May 2023, captivating visitors with its stunning displays and landscape designs. Held annually on the grounds of the Royal Hospital Chelsea in London, this year's show proved to be a true feast for the senses, showcasing an array of breathtaking gardens, vibrant floral arrangements, and innovative landscaping. The 3-day event showcased 36 outdoor gardens, including four balcony gardens for small spaces. Inside the giant pavilion, blooms compete with each other, exotic flowers, roses, and many more.
The 2023 Chelsea Flower Show embraced a Nature's Harmony theme, with a strong focus on sustainability and mental health. The show's organizers emphasized the importance of sustainable gardening practices and biodiversity conservation, inspiring attendees to create beautiful outdoor spaces while preserving and protecting the environment.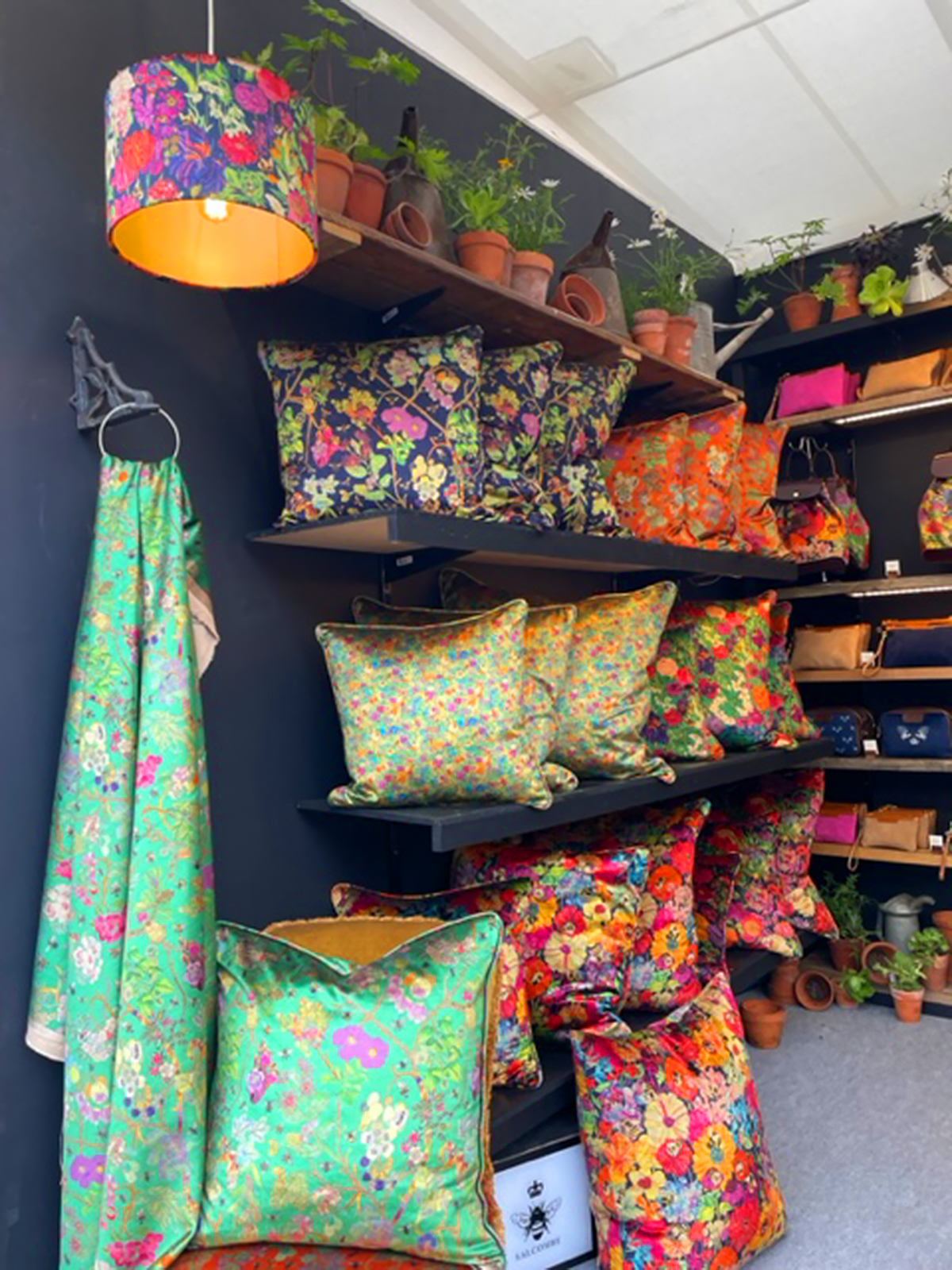 What's Cebu got to do with the Chelsea Flower Show in London? One person. James Doran Webb (https://www.jamesdoranwebb.co.uk), an Englishman working with driftwood, has been displaying his artworks for several years. James collects cast-off driftwood and shapes them into beautiful animal shapes that find places in some of the most iconic gardens. Leaping horses, owls, reindeer, and the occasional dragon, James Webb's creations are avidly collected by landscapers to add accent to gardens in all sizes, using cast-off wood, fitting perfectly with the sustainable element—something Mr. Webb has done quite well for the last decade.
***
The Philippine International Flower Festival will be held at the PICC in Manila from January 14 to 18, 2024. Watch out for more info from our website!