Christofle x Karl Lagerfeld, A Product of Legacy and Luxury
With the recent passing of the fashion icon, Karl Lagerfeld, Christofle brings a legacy to life in Cebu with the launching of the Christofle x Karl Lagerfeld MOOD collection
With the recent passing of the fashion icon, Karl Lagerfeld, Christofle brings a legacy to life in Cebu with the launching of the Christofle x Karl Lagerfeld MOOD collection last March 16, 2019 at Rustan's Ayala.
The famous French luxury house, Christofle, and the legendary fashion designer, Karl Lagerfeld, collaborates in an amazing collection that is created with artistry and heritage. Christofle has always been known for its quality and its heritage as a pioneer of the silver plating on tableware that is made in France. Last year, the brand worked with one of the world's most influential fashion designer, Karl Lagerfeld, in a collection that not only portrays elegance and luxury that Christofle promises in their products, but also with Karl Lagerfeld's artistic creations that are very iconic in the fashion industry.
"This is the first time that Christofle partnered with a fashion designer," says Michaela Offedu, Christofle's senior corporate and wholesale manager for Southeast Asia. "Christofle is very old in terms of age as a company but we are very innovative and we wanted to go a little bit outside of our comfort zone so we reached out and collaborated with Karl Lagerfeld because he is very synergetic in his designs and the quality as well," she explains when asked about the unusual collaboration between the two brands. "I would say that something that is common for both of them is the heritage and the legacy," she adds.
The collection was first launched last October 1, 2018 and just last week, the Philippines received the collection. The Christofle x Karl Lagerfeld is a limited edition collection that had two designs, the silver MOOD with only 1,000 pieces produced and the black MOOD with only 500 pieces. "The black MOOD that you see here is the only one left in Asia," says Michaela. "Cebu is very lucky because there were only 500 pieces of the collection available worldwide and each piece is signed by Karl Lagerfeld," she adds.
The Christofle x Karl Lagerfeld collection not only displays the elegant, luxurious and sleek MOOD design by Christofle but it also presents Karl Lagerfeld's very iconic and recognizable profile in the cutleries of the collection, which is his logo—the Karl Lagerfeld signature sunglasses and ponytail style. The design of the collection shows a classic style and was inspired from the Art Deco movement. "People have different likings, some people might love Karl Lagerfed's art, some might love the Art Deco style, some people might love Christofle and they want to add something to their collection or some people might love black," Michaela explains when asked why people should purchase the collection. "The strongest point would be that is the last piece available in Asia." she adds.
"We are very proud to have this collaboration with the late Karl Lagerfeld, even with his very unexpected passing," says Michaella about Karl Largerfeld's recent death. "The collection is a legacy of Karl Lagerfeld because it is probably one of the last products that he designed and put into life. We are very honored to be part of his legacy," she adds. Even with the passing of the fashion icon, the legacy of the late Karl Lagerfeld will remain through his artistic creations that he has left with us.
Trendy Renovation Ideas for the Home or Condo. Part 4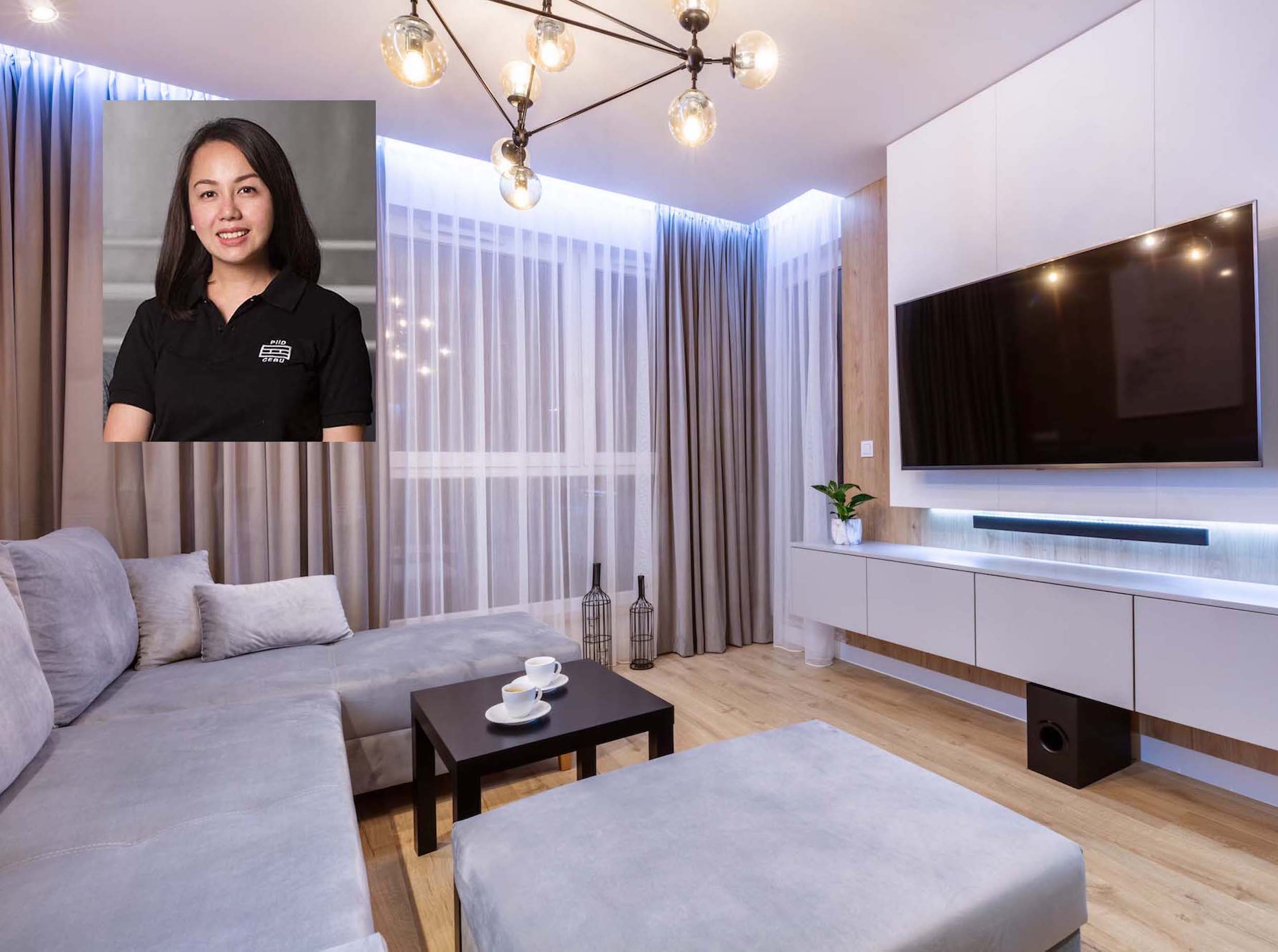 by Christa M. Cañizares IDr.
Part 4:  Upgrade your Choices
A.  Create different moods with lighting. The use of warm colored indirect lighting such as lamps, colored LED back lights, or even string lights can create a cozy and relaxing vibe after a day's work.
B.)  Convert to smart home systems. From door locks, CCTV cameras, you'll also be able to control and turn on lights, appliances even if you're away from home. All you need is a wifi connection and the applications on your mobile phone.
C.) Hire a professional interior designer. We always get an impression that hiring a professional would be expensive, but they actually help you make the best choices and save you from making bad purchases.
Trendy Renovation Ideas for the Home or Condo. Part 3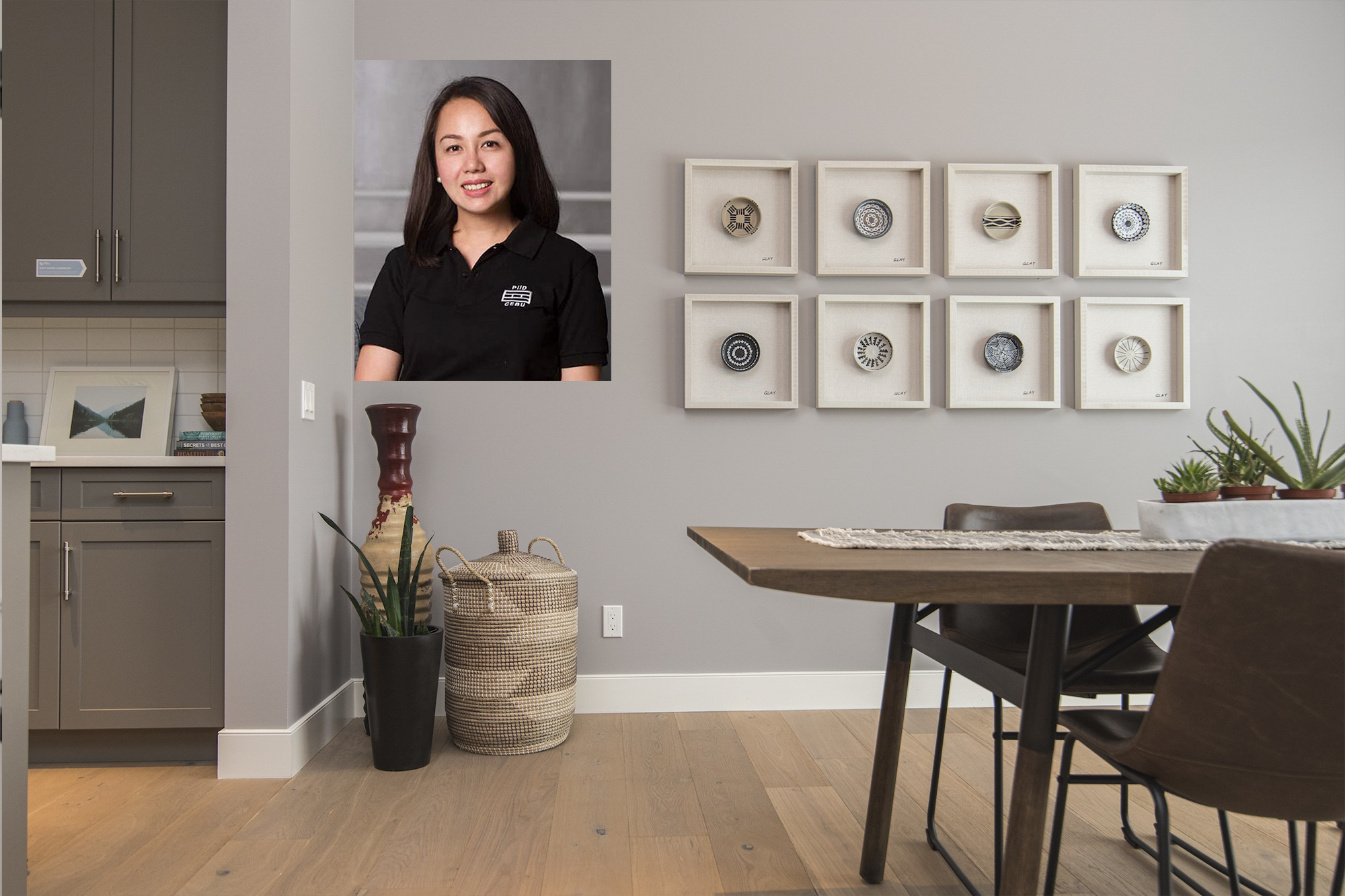 by Christa M. Cañizares IDr.
Part 3: Maximize Impact of Small Spaces
A.)  Storage spaces. You can go with concealed storage systems such as built-in cabinets on walls, under the bed or seating. Keep the items that you use often more reachable than the occasional ones. Choose what works best for your space and for your convenience.
B.)  Showcase your collection of interesting conversation pieces, like items you acquire from past travels, an artwork, an heirloom, coffee table books or a collector's item. Make sure to save a special place for them in your home.
C.)  Move things around to attract renewed energy into your space. May it be moving a sofa to the adjacent wall, creating a dining nook near a window, shuffling your accessories on to a different shelf? Little efforts go a long way.
Trendy Renovation Ideas for the Home or Condo. Part 2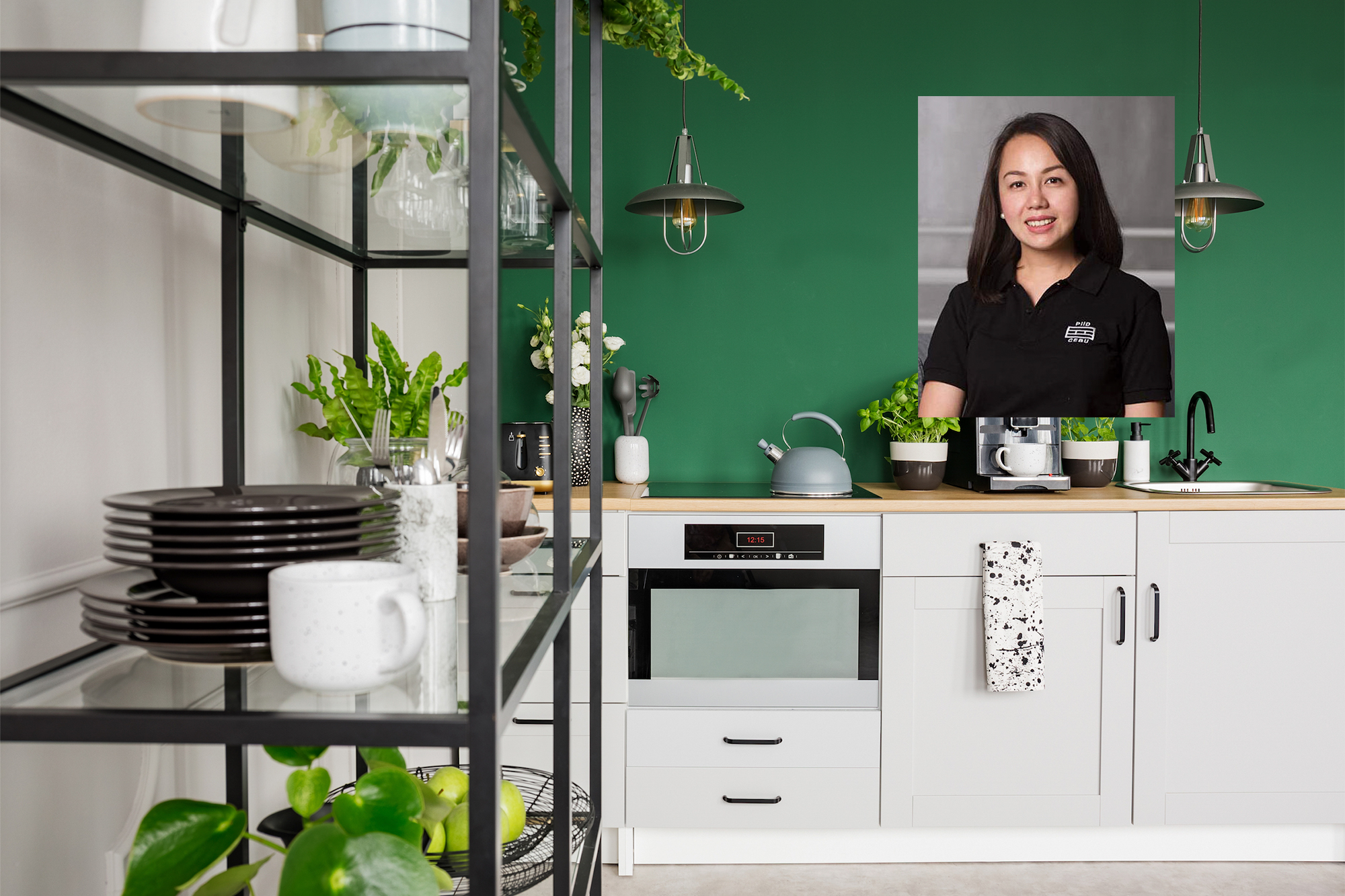 by Christa M. Cañizares IDr.
Part 2:  Create Visual Interest
A.)  Update your space with a fresh coat of paint. Some would love the white / minimalist theme, but one must also not be afraid to make a bold statement and have an accent wall, or even a wall mural.
B.)  Mix materials and textures to create depth and contrast. Wallpaper is an amazing decorative material that you can use for an instant upgrade. Another inexpensive approach is to use patterns and texture on soft furnishings such as curtains, pillows and sheets.
C.)  Setting up a coffee station, bar carts, vinyl corner, or workstation seems to be a trend to the young professionals nowadays.  Add functional pieces that serve as décor at the same time.