Cebu's Most Stylish Personalities Talk About Fashion
Set against the tranquil background of La Tierra del Chocolate at Shangri-La's Mactan Resort and Spa, we bring together some of the city's most stylish young personalities that come from different backgrounds. Together, they talk about trends and uniforms, early outfit rebellions, and why the wrong outfit can ruin the day.

THE SPREAD
"Oh, this is so cute!" Neil San Pedro explains as we emerge from the canopied pathway and into the clearing that was Shangri-La Mactan's La Tierra del Chocolate. Hidden from the rest of the resort by towering trees, the area has a heavy wooden table, a considerably sized plant box with sprouting cacao seedlings and a series of stations that chronicles the various stages of harvesting the cacao bean.
General manager Rene D. Egle had learned about the rich traditions that came with the Philippine Cacao when he moved to Cebu, and believed the story was a platform on which they could build a new cultural experience for locals and tourists alike. Partnering with Racquel Choa and The Chocolate Chamber, he offers an immersive experience that celebrates local chocolate.
The Chocolate Sommeliers, who had led us from the lobby to the garden, gave us a tour of the Viaje Por El Jardin del Cacao (which literally translates to Traveling in the Garden of Cacao). It starts with Harvesting, although they note that as of now, Shangri-La's actual crops are still too young to harvest. They do, however, show how the cacao pods are split open, and the beans scooped out. We then move over to Fermentation, which traditionally has the beans dried under the sun, and then Roasting in a large wok. After that, Winnowing is for removing the outer shell of the bean, leaving behind the cacao nib—the group was invited to sample the tiny nib, which had a rich, nutty flavor. Last comes the Poundings, where beans are crushed in a mortar and pestle until it turns into a paste that is molded into the tablea.
Seeing the process behind its creation certainly made us appreciate our chocolate high tea, which highlighted three different kinds of sikwate (local hot chocolate)—the full-bodied version from The Chocolate Chamber in Cebu, the light Dalareich Tableya from Bohol, and the medium-bodied Malagos from Davao. These were perfectly paired with biko (glutinous rice cake) and slices of ripe mangoes for a truly Filipino gastronomic experience, and was the perfect accompaniment to the afternoon's light conversation.
THE CONVERSATION
Zee: Let's start with asking, what is fashion for you?
Neil: I think fashion is basically a personal extension of who you are. It can be depending on your lifestyle, or how you feel on that day. If you want to dress down like Mark Zuckerberg, or you want to dress up to the point where you're like an Iris Apfel—which I wish we could dress up like.
Gillian: I think also it's about what you do during the day, and how the clothes that you wear adjust to the type of things that you do daily. Like, for me and Erika, we usually go to construction sites and do measurements on the spot, so we go for functionality. But then we have to rush to a furniture store or a client meeting, so we also have to look presentable.
Rachel: For me, it's about being unapologetic for what you're wearing. If it's your style, then it's your style. You don't have to think about what people are going to say about you or what you're wearing.
Vanessa: I grew up on a very small island, it was a mining community. Everybody wore the same thing, and we could only go to the city every weekend. So fashion was a very foreign thing to me, but I remember I wore pink shoes to school. I would lie to my teacher and tell her we didn't have enough money to buy black shoes, even if I had two pairs at home. Those were the kinds of stories my lola would tell me—she would say I was so arte growing up. But I wasn't being maarte. It was just me wanting to do what I wanted. People have always said that I was so weird, so I didn't associate fashion with me. I was just weird.
Zee: Does anyone else have early fashion memories?
Gillian: I remember this very clearly. My mom told me to wear a denim jumper to SM—SM had just opened at the time. I was eight or nine and I didn't want to wear a jumper, so I wore a fluffy red party dress. That was my fashion moment.
Erika: I grew up with three brothers, so I love anything that has a masculine spirit. I'm comfortable wearing baggy blazers or baggy white shirts. I also think my dad is very stylish—not fashionable, but stylish. I see him wearing a black or red shirt with white pants all the time. That's his signature look, and I grew up very close to him so it became innate for me too.
Vanessa: I always feel like there's someone who influences you. I think for me, it was my mom. I remember her nail polish, red lipstick.
Neil: My grandmother. She used to go to all these events. She would wear these pieces—I don't know if it was lace or embroidery, but it was really beautiful and delicate. And she did everything with such grace, matching her outfits to her bag and huge-ass pearls. She was, and still is, one of my most favorite muses.
Ixa: For me, it's my mom. I would dress her up whenever she went out ballroom dancing. I'd be there in her room, wearing her sandals, and she would ask me what I thought. I think that's where I picked up the touch of masculinity, because my mom was so sexy and I didn't like her going out in a strapless dress or something. So I'd get my dad's coat and ask her to wear it, and she'd say, yeah it works. I think that's where it all started—my mom is like the Mary Kate Olsen of my life.
Zee: And from there, how were able to develop your own personal style?
Vanessa: I really don't think it's a conscious effort. I don't even want to look at my old photos.
Gillian: Me too! I feel like it's trial and error all the way. I was telling Vanessa that I don't want to look at those old photos of ours—where we pile on all the prints, all the accessories. It's a constant evolution.
Zee: What did you use to wear that you're embarrassed of now?
Neil: Floral shirts! I had a lot of floral shirts—I looked so tropical! Now, if you notice, it's all plains. I definitely agree with Gillian about the trial and error. I understand the concept of Mark Zuckerberg, how he just wears the same outfit every day. I've been stuck with all black, all white, or all gray. It's just so tiring to think. I remember how we used to plan all our outfits the day before, but nowadays, I just want to take a good bath and sleep.
Ixa: For me, I don't have a constant style, but I'm not afraid of colors and I love oversized shirts. I don't really shop, like my brother Rei. We're so busy making clothes for other people. My "mall" is my dad's closet. This is my dad's polo that I cut. I can get some from my brother too. I just mix and match.
Erika: I gravitate towards classic pieces. I don't like the trendy ones because everyone's wearing it.
Gillian: But I think that's the great thing about styling. You can pick any trend, and then incorporate it as your own. Or you can pick out a classic and transition it into a trend to make it fit your body type or style, or where you're going that day. Sometimes you don't even have to buy the trend, it might already be sitting in your closet.
Zee: Where do you usually find the inspiration for how you dress though? Like for Gillian and Erika, since you're both in interiors, does that somehow find its way into how you dress?
Gillian: I think it can go both ways, but it depends. Sometimes I meet a client and I'm like, whoa, she has great clothes. I need some styling tips from her. Or the other way around—I'll be like, let me help you out.
Erika: Or when I look for interior inspiration, I go to the classic ones like Frank Lloyd Wright. When I research, I look up the person and I'd see their photo and be like, their outfit is nice. Like Picasso—he looks so good with his red cropped pants and white top. So it could start from there.
Gillian: Actually Erika's right. I guess that's why I started my blog, because I found out during my studies that some of the principles of design affects all the other design aspects. It also works with fashion, or multimedia and advertising. Like proportions in interiors—it has an outlet in fashion, like matching a narrow waist with a wide shoulder. I guess that's how I started to understand and appreciate fashion more.
Zee: What do you guys think about Cebuanos' style now?
Ixa: it's very safe, very laidback. But there's a kind of laidback that's still stylish.
Vanessa: I'm okay with people who want to be laidback. That's fine—but I want to wear heels.
Neil: I have to admit that Cebu's style is much better now than it was five to ten years ago.
Gillian: I think we have more choices now.
Ixa: It's social media also. A few years ago, not everyone could afford magazines like Vogue. Now people can find inspiration easily and go a little extra on their outfits because it's like, oh, I want to dress like a Kardashian.
Neil: The accessibility of information has changed everybody nowadays. You have to make sure that the outfit is Instagram-able.
Zee: How do you feel your style helps you in your everyday life?
Vanessa: I think it really is just for me. People will say, oh you'll comfortable in a T-shirt, and I'm like, no. I'll be sad in a T-shirt. Comfort is really subjective. I won't feel comfortable in a T-shirt, but good for you if you do.
Neil: Mine has to be a perfect balance between comfort and my preferred aesthetic. Like a certain comfortable shoe is just a big no-no—Crocs! I don't care how comfortable that is, but it's the ugliest thing I've ever seen.
Rachel: I think you really just wear what you're comfortable with, and the confidence will follow. Then people will say, yeah you look good!
Gillian: I don't know about everybody else at the table, but if I end up wearing something I don't like, it really affects my whole day. I'll be so bothered, to the extent that I can't work. Other people might think it's shallow, but really it's just how I feel.
CEBU KALEIDO: A Night of Fashion and Celebration at Crimson Mactan Resort and Spa
Miranda Konstatinidou's beautiful beach wear and jewellery worn by her guests at an intimate beach party at Crimson Resort in Mactan. Konplott is Miranda's luxury fashion accessory brand sold in Europe, worn by fashion icons and celebrities (no, it's not sold locally) while her exclusive beach wear in silk are fabric designed by her, are also sold in high end resorts around the world. Meanwhile, Crimson Resort in Mactan will officially close temporarily for a makeover as most of their beachfront villas were damaged heavily by last December.s super typhoon Odette. Here's to a great reopening of Crimson in a few months. (photography by Steffen Billhardt)
Take a Closer Look at the Stunning Couture Wedding Dresses of The Brides At Triton Fashion Show
photography by Ephraim Basbas
The wedding industry, together with twenty of Cebu's leading as well as emerging fashion designers just made a glorious comeback in one magnificent fashion show, The Brides at Triton last March 12, 2022 at the Triton Grand Ballroom of the only 5-star premier resort & water park in the Philippines, Jpark Island Resort & Waterpark Cebu, in partnership with Danny Villarante, Emi Ayag and Cary Santiago.
Let's take a closer look at the exquisite bridal couture dresses showcased at the fashion show:
How to Manifest Pantone's 2022 Hue "Very Peri" in your Daily Deals as Listed by Fashion Editor Oj Hofer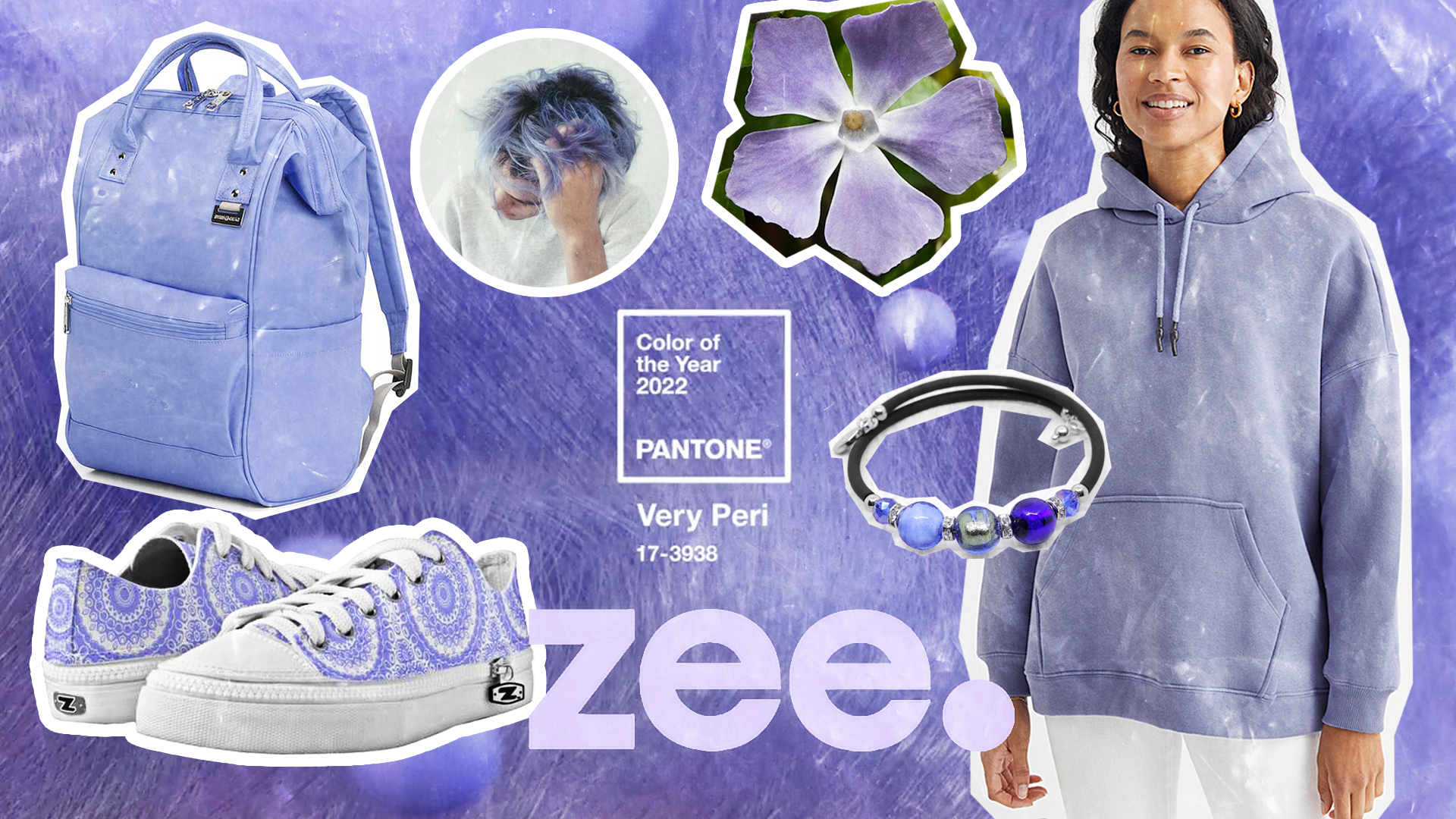 Winkling the Blues Away with Veri Peri
by Oj Hofer
Very Peri Pantone 17-3938 is the color of the year 2022. Pantone's dynamic Periwinkle blue hue with a vivifying red-violet undertone symbolizes "transformative times', displays carefree confidence, and daring curiosity. Its presence in fashion and accessories encourages inventiveness, creativity and optimism. It is the new happy, neutral color and here's how to fashionably manifest it in your daily deals.