Bali: Island of the Gods
Bali is a hot destination. Has been for years, and that reputation was once more reinforced by Elizabeth George's book and movie," Eat, Pray, Love." It is home to several five-star hotels and resorts – three Amans, two Four Seasons, a W hotel soon to open; the names go on. Bali is the destination of choice for sybaritic travelers as well as backpackers, and tops the must-visit islands list.
The Balinese are practicing Hindus that believe in karma and accept their lives and situation as is. Hence, there is no animosity towards outsiders who may have more than they do. This leads to a harmony and co-existence between the resort and the village that is a wonderful reflection of Bali and its people – in fact, a situation that cannot be found in many other parts of the world.
from Amandari's Welcome Folder
Bali is a hot destination. Has been for years, and that reputation was once more reinforced by Elizabeth George's book and movie," Eat, Pray, Love." It is home to several five-star hotels and resorts – three Amans, two Four Seasons, a W hotel soon to open; the names go on. Bali is the destination of choice for sybaritic travelers as well as backpackers, and tops the must-visit islands list.
We came to Bali not for its beaches. Coming from Cebu where we have sugar-fine white sand, the black coastlines of Kuta and Seminyak are not much of a comparison. We were there instead to discover what makes it different. Despite decades of being in the limelight, its claim of "not being ruined" still runs true and this was clear the moment we rounded the city center. Even with foreign influences, the spirit of Bali is strong, its culture and Hindu religion too imbued for it to lose its identity.
To fully appreciate its customs and traditions, we chose the town of Ubud, located in the center of Bali. Perhaps because of its royal history, which in contemporary times is more religious in role than political, there are several palaces around. The royal houses were the catalyst to local arts and crafts, producing carvers, musicians and dancers; even the massage parlors proliferate on the island. And temples. Each family worth their salt has a shrine in the front courtyard, in addition to the abundance of the bigger village temples. This rich visual display of intricate stone and wood edifices, carved Garuda statues, ornamental effigies wrapped in checkered black and white cloth (for balance) laid with small banana leaf baskets filled with frangipani petals as prayer offerings, is perhaps the single defining image of Bali, earning it the name, "Island of the Gods."
Ubud is a bohemian community – filled with artists, free spirits and those looking for enlightenment. In this community are hilltop villas and luxury hotels all discreetly tucked away. Amandari is one of them. Its entrance is inconspicuous, blending easily with its surroundings so that it was easy to imagine David and Victoria Beckham just popping out and crossing the narrow village street for a stroll, which is exactly what they did in one of their recent visits.
Amandari opened its doors in 1989 and immediately set the luxe bar higher in this remote area. Its horizontal layout was quite a novelty at an era of tall vertical structures. Noted Australian architect Peter Muller designed it as a Balinese village, with highly defined spaces for public and private use. He elaborates, "Each family retains its own privacy with a wall to defend the house. This is not so much a fortress idea as a simple method of retaining individuality in a community which demands many communal rituals."
An Aman-stay is designed to be seamless – you are whisked off to the VIP line in the airport immigration and there are cold towels and Indonesian beers during the drive to the resort. A welcome delegation of ever-smiling guest relations staff is always on hand, greeting arrivals with a respectful Ibu for madam, and Bapak for the gentlemen. But most welcome of all was the availability of a car service to drop off and pick up guests to the town center and its vicinity; it was like having a personal chauffeur at your beck and call.
Amandari offers a whole page of cultural activities. There are cooking lessons, river rafting, even a visit to the local medicine man for those who want to channel Julia Roberts. We signed up for a guided trek along the Ayung Valley. The two-hour walk starts early in the day, past rice paddies and the roar of the Ayung River. What a lot of people tend to forget is that Indonesia was once part of the Dutch East India Company's vast Asian network during the last century. In Ubud, there remains a semblance of their influence and this can be seen in the dikes that meander thru the narrow gorges on their way to vegetating the plantations. Just outside Amandari's complex, we passed John Hardy's original house. The Canadian-born Mr. Hardy is one of the island's most famous residents, setting his jewelry design shop here long before anybody else. He has since moved on to another location and to other projects.
Our guide, Dharma, has been taking guests through these walks. He pointed out to us the locales' deep respect for nature. In the same breath, he mentioned the American President who walked the same path. "He told me to call him Mr. Peanut," said Dharma, referring to Jimmy Carter, the peanut farmer from Georgia who visited Bali during the Indonesian elections of 2008. In true Aman way, the trek ended in a specially constructed Bale at the other side of the valley overlooking a spectacular view of the river and the mountains around it. There, a butler waited with starched napkins and carafes of fresh coffee and orange juice. After that, a car waited to drive us back to the resort, but not before stopping by Bongkasa village where we saw the oldest banyan tree on the island, spanning several man-widths.
Food is a major feature as well in this part of the world, harking back to its monarchical society and festival feasts. The more traditional dishes are nasi goreng, gado-gado and satay. They also have their own version of lechon or roasted pig called babi guling. We went to a local favorite, Bu Oka, upon the recommendation of the concierge, and found ourselves sitting on the floor with a serving of crispy skin and a slab of roasted meat and rice that was deliciously full of spices.
Ubud's main artery is lined with swanky restaurants sitting side by side with tiny cafes and art galleries full of local charms. Peeking in between this is normal village life – sari-sari stores, rice paddies, vegetable patches and the ubiquitous family shrines. Ubud has obviously grown in the last years, but not once has it lost its beat of authenticity.
Find Your Summer Spirit in Shangri-La Mactan, Cebu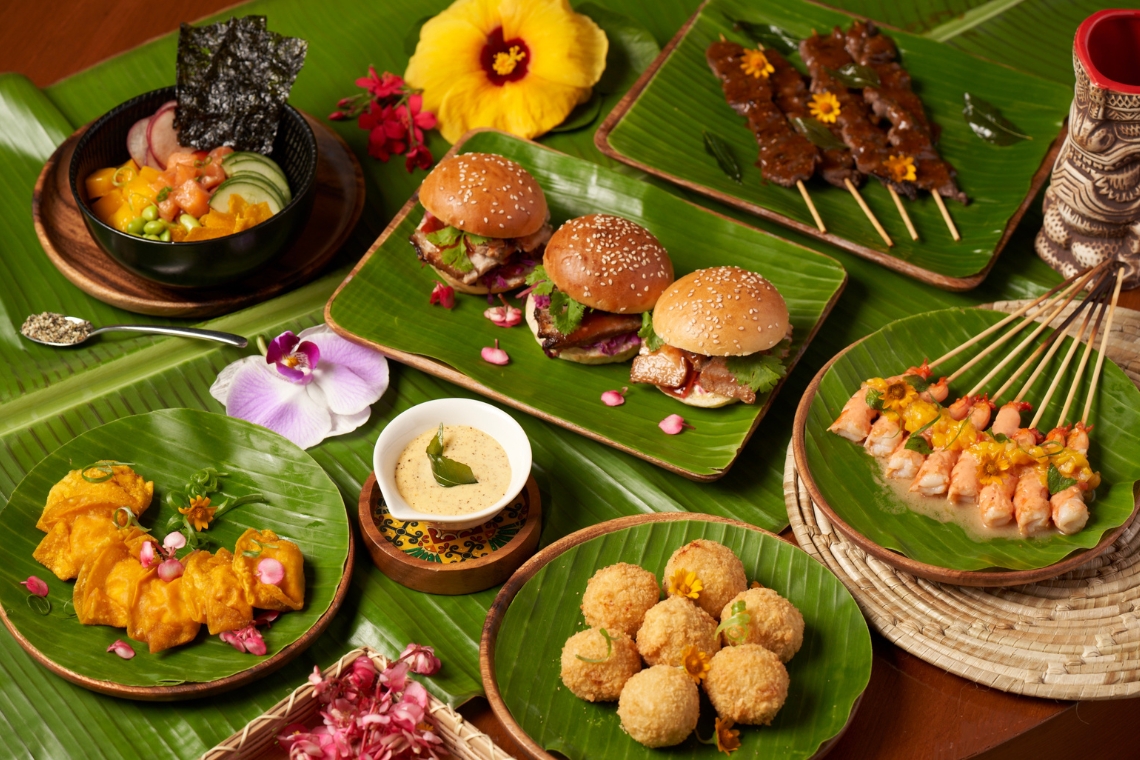 Breathe in the tropical atmosphere, as you find summer joys through sight, sound and taste at Shangri-La Mactan, Cebu. Poolside fun during the day, spent serenely and luxuriantly—a refreshment in hand. While the evenings are for outdoor family movie nights, with the ocean waves rippling in the background.
Summer is all of that, and more! Plan an extraordinary weekend with an array of exciting activities that await your arrival. Discover your #ShangriLaSummerSpirit from 15 July to 30 August.
Epicurean Delights by the Pool
Keep yourself fueled up as you splish and splash with the whole crew. Take a quick break from all that summer jazz with Mediterranean and Polynesian-inspired bites exquisitely crafted for your palate. From rice balls and pastas, ice creams to sliders—indulge in tastes and aromas that transport you to a world of endless, golden summers.
A Whimsical Touch
Make it a colourful summer for the kids! Let them explore their own version of paradise with whimsical floaties, sure to keep them happily afloat. Your little ones can now freely kick and play in the water with fun and fascinating, animal-shaped inflatables.
Pleasant Sundowner Tunes
Bid the sun adieu and embrace the sunset hues with live acoustics at the Main Pool from 4pm to 6:30pm.
A Toast to an Endless Summer!
Unwind and savour the tropical vibe as our expert mixologists craft refreshing Tiki cocktails and serve chilled bottles of exquisite champagne by the pool! With a backdrop of swaying palm trees and stunning ocean views, sip on delightful beverages and toast to unforgettable summer moments in paradise.
Family Outdoor Movie Night
Gather your nearest and dearest for an enchanting evening as we set up a large outdoor screen by the pool under the starry night sky. Cozy up as you enjoy a family-friendly movie that will delight both those who are young and young-at-heart at Treasure Island from 7pm to 9pm.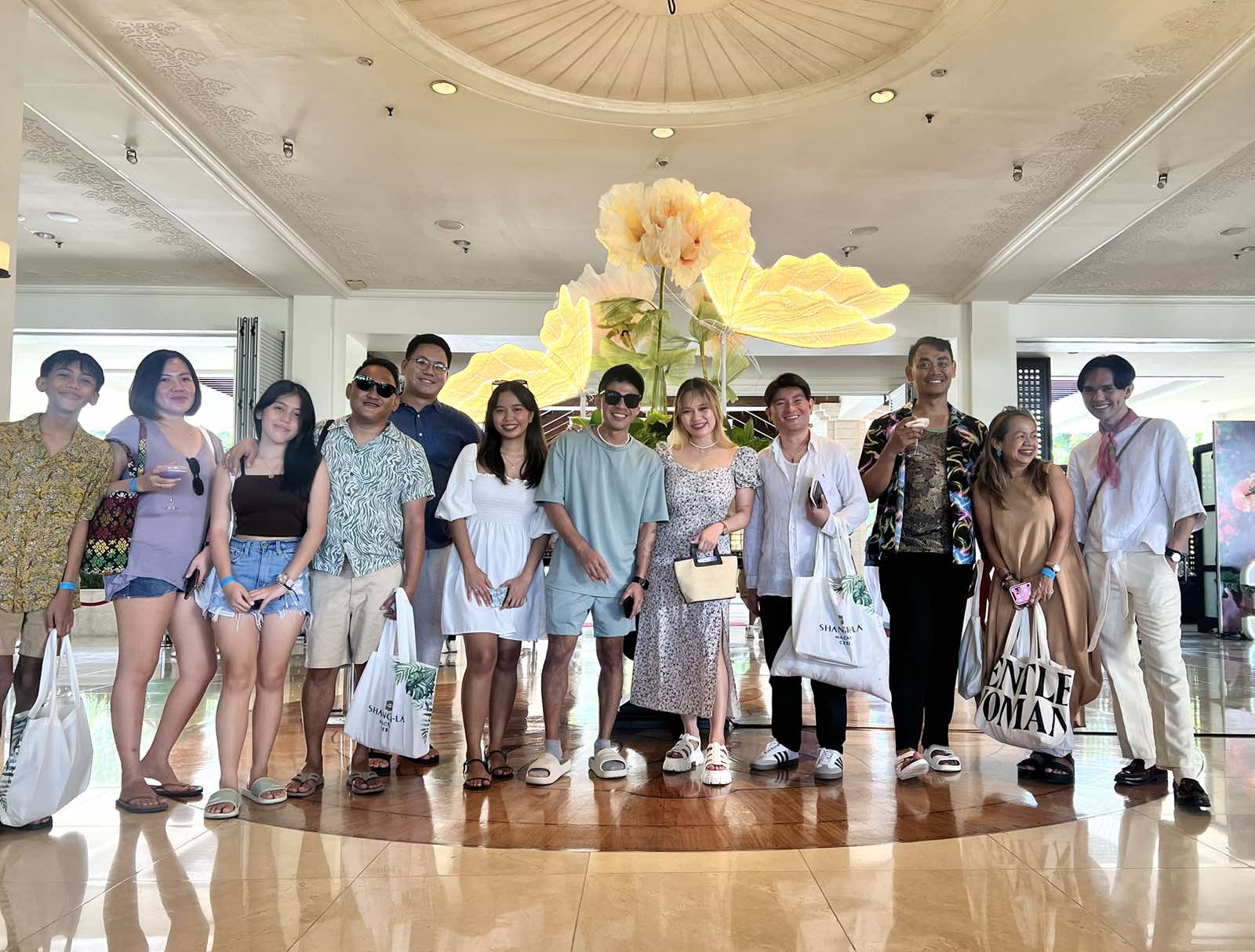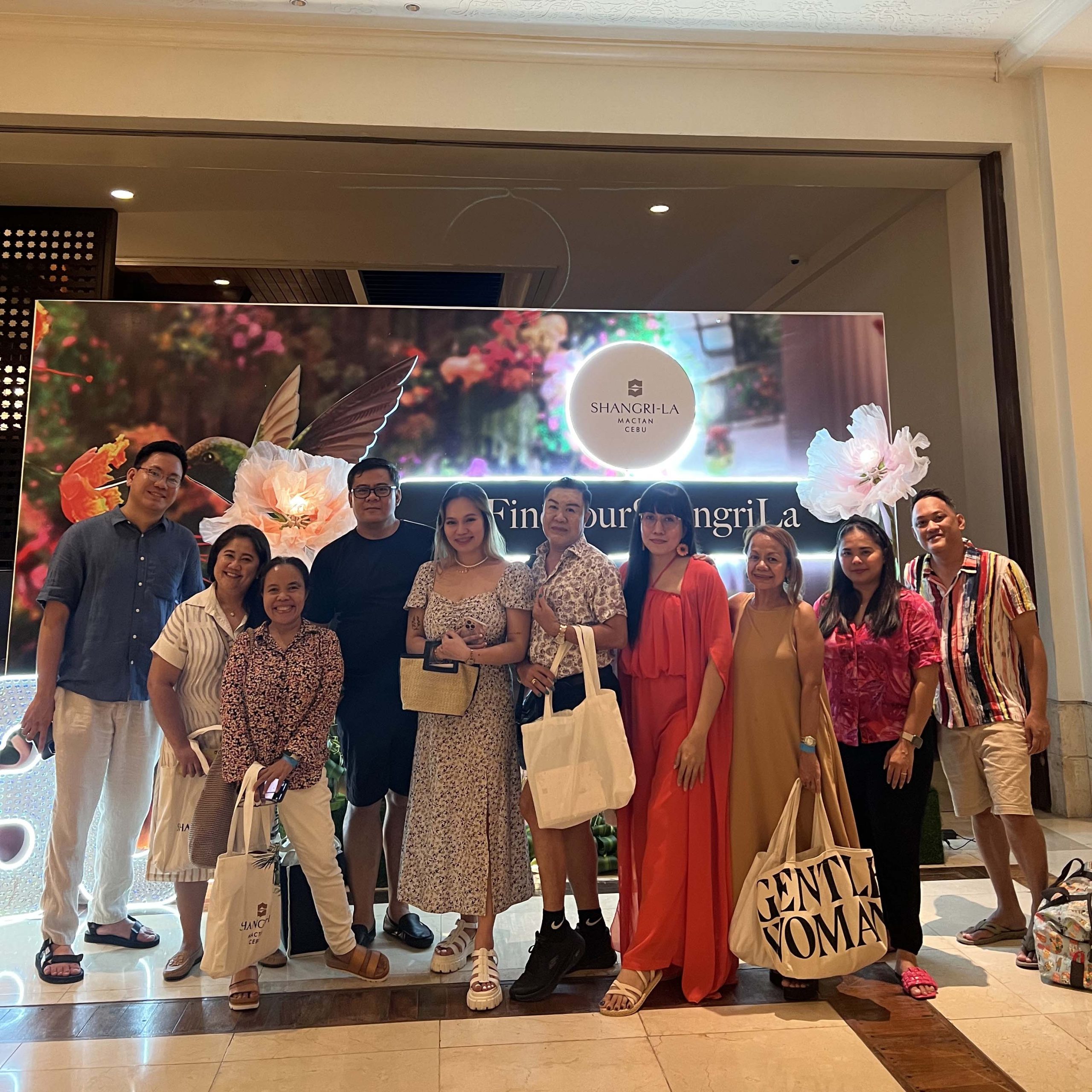 Surrounded by lush greens, let the experience bring you to a world of joy and laughter, creating cherished memories for you and the family. For more information on Shangri-La Mactan, Cebu, you may contact (032) 2310288. You may also follow them on Facebook and Instagram or visit https://www.shangri-la.com/cebu/mactanresort/ #FindYourSummerSpirit #FindYourShangriLa
LONDON IN FULL BLOOM: An Exclusive Look at the recent Chelsea Flower Show
The Chelsea Flower Show in London, one of the most prestigious horticultural events in the world, returned in full glory in May 2023, captivating visitors with its stunning displays and landscape designs. Held annually on the grounds of the Royal Hospital Chelsea in London, this year's show proved to be a true feast for the senses, showcasing an array of breathtaking gardens, vibrant floral arrangements, and innovative landscaping. The 3-day event showcased 36 outdoor gardens, including four balcony gardens for small spaces. Inside the giant pavilion, blooms compete with each other, exotic flowers, roses, and many more.
The 2023 Chelsea Flower Show embraced a Nature's Harmony theme, with a strong focus on sustainability and mental health. The show's organizers emphasized the importance of sustainable gardening practices and biodiversity conservation, inspiring attendees to create beautiful outdoor spaces while preserving and protecting the environment.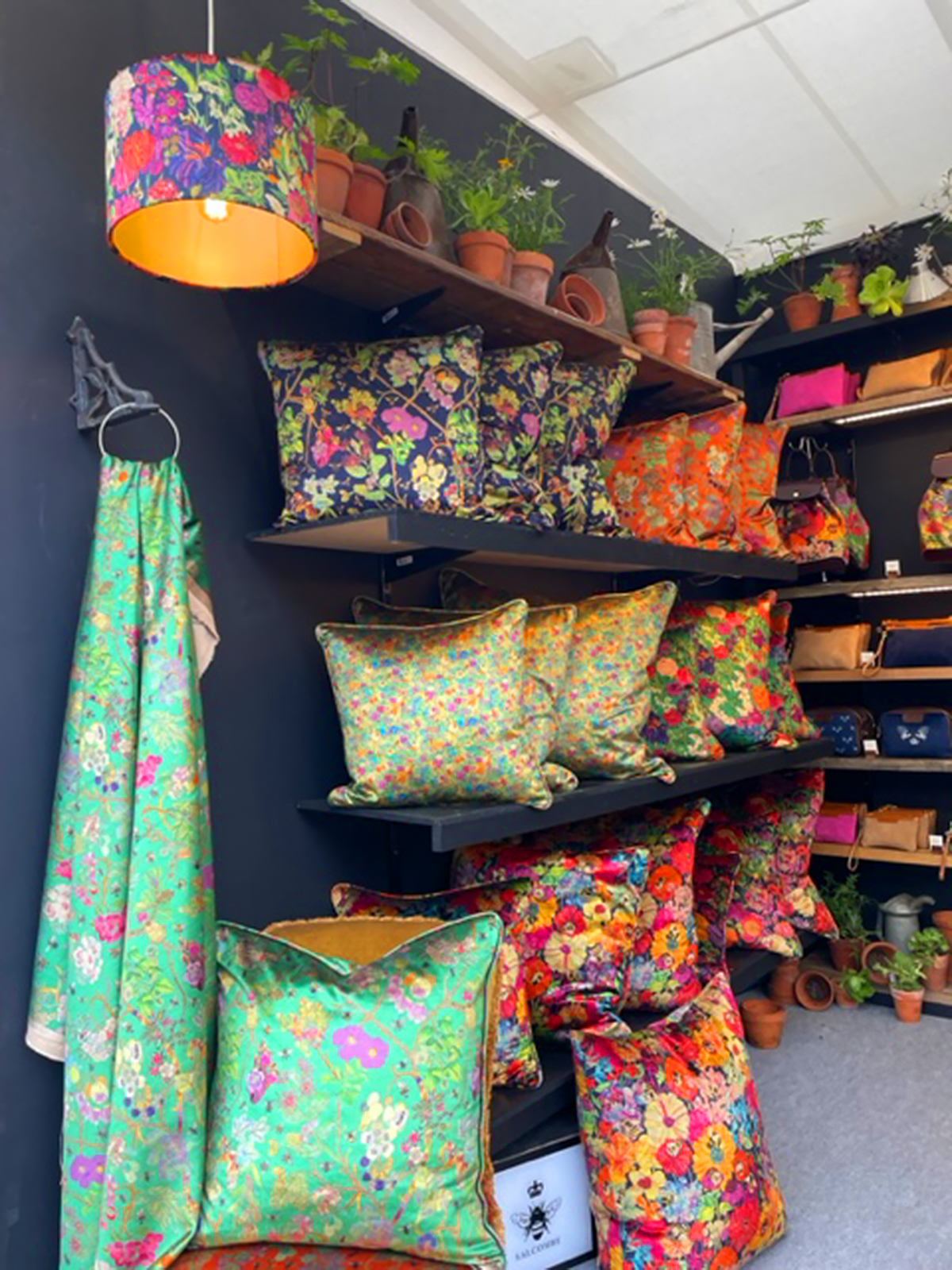 What's Cebu got to do with the Chelsea Flower Show in London? One person. James Doran Webb (https://www.jamesdoranwebb.co.uk), an Englishman working with driftwood, has been displaying his artworks for several years. James collects cast-off driftwood and shapes them into beautiful animal shapes that find places in some of the most iconic gardens. Leaping horses, owls, reindeer, and the occasional dragon, James Webb's creations are avidly collected by landscapers to add accent to gardens in all sizes, using cast-off wood, fitting perfectly with the sustainable element—something Mr. Webb has done quite well for the last decade.
***
The Philippine International Flower Festival will be held at the PICC in Manila from January 14 to 18, 2024. Watch out for more info from our website!
Club Serena: A 'Serene Luxury' Experience in the Heart of Cebu's Diving Mecca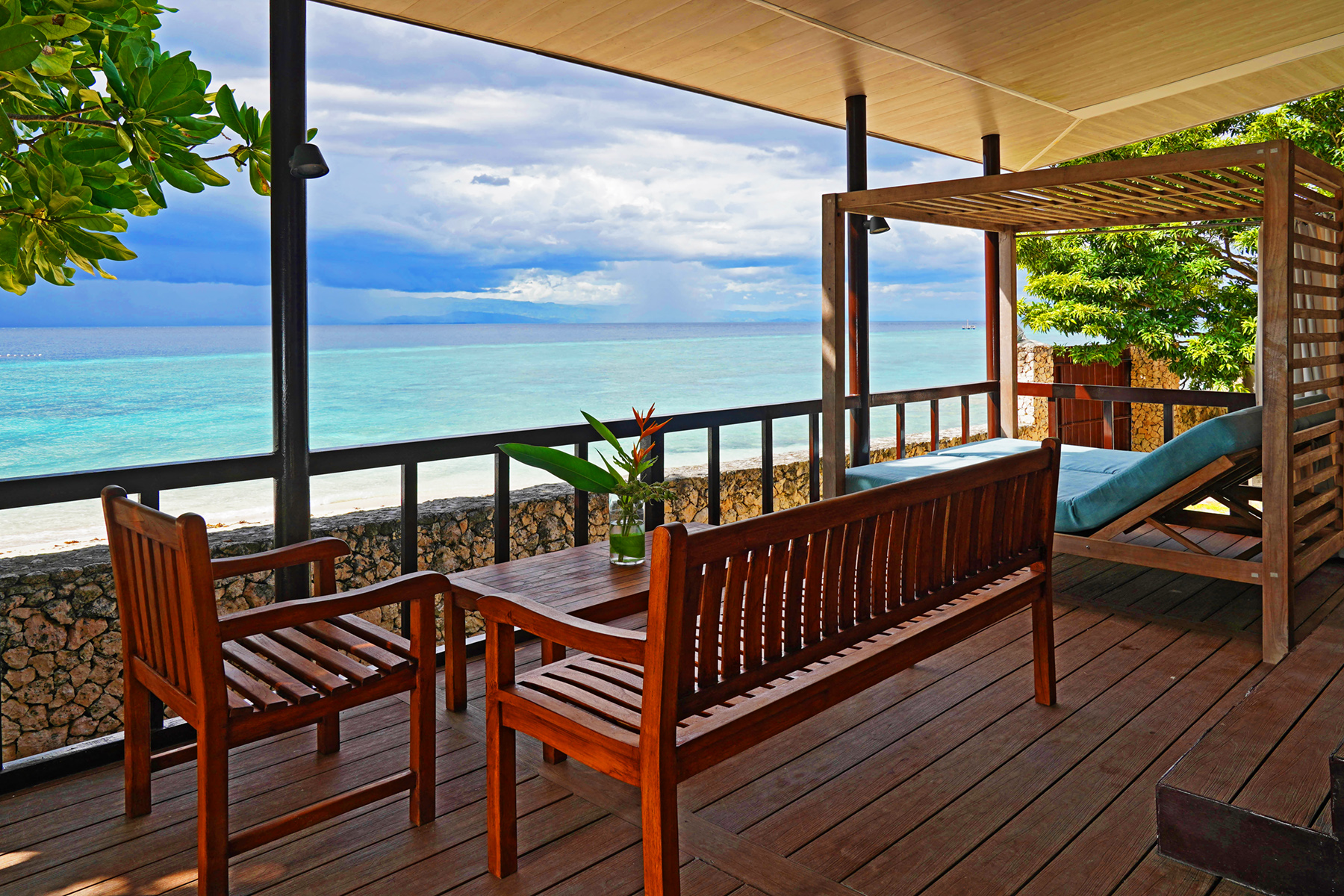 photography by GPA Art and Photography
A three-hour drive, or more, depending on traffic, the fishing town of Moalboal in the southwest of Cebu Island is an extremely popular destination for divers and weekenders who love the white sand and pink sunsets. It is also a favorite place to stay for expats looking for a laid-back life of endless coffees or cocktails.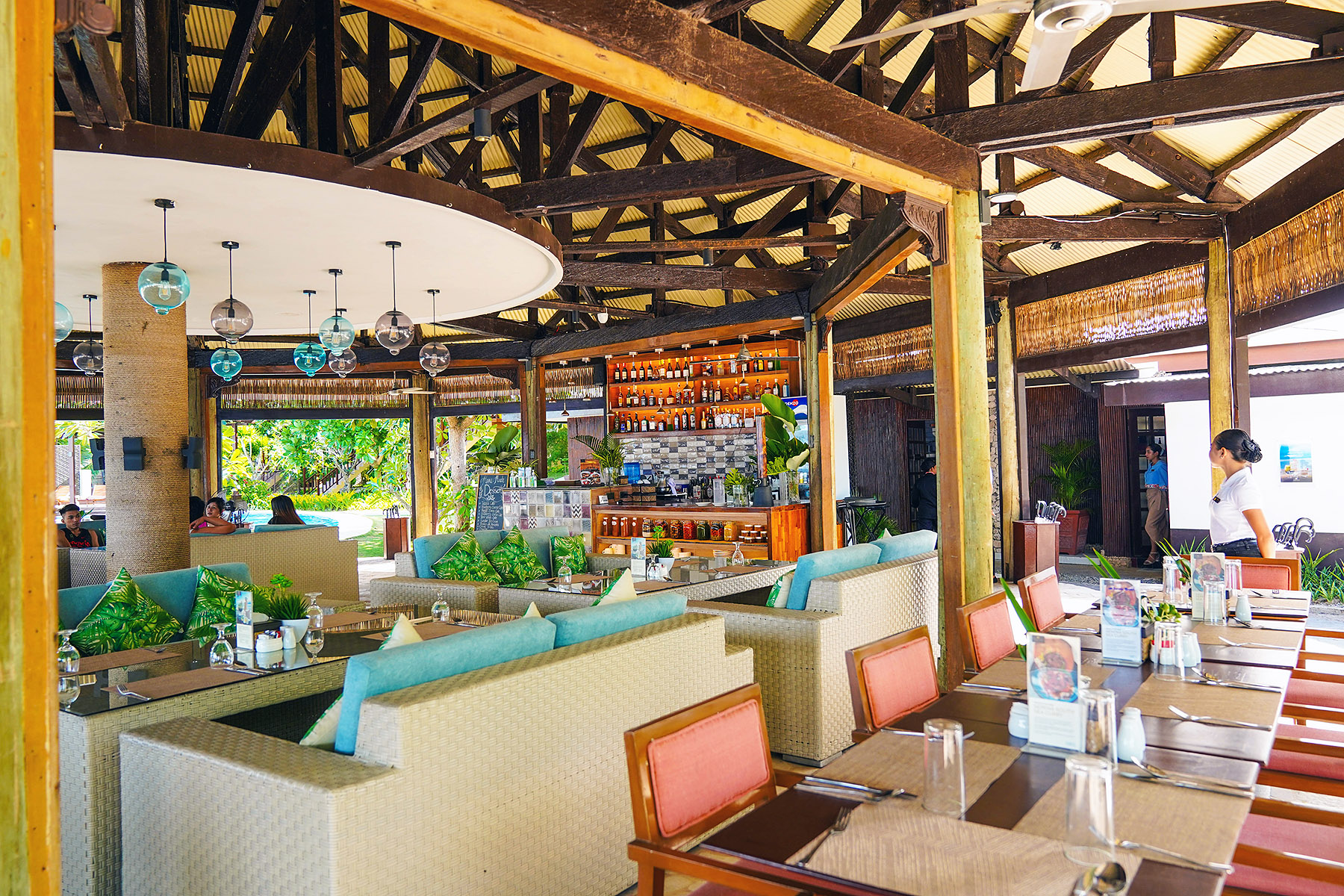 Thankfully, the big chain resorts haven't discovered it and places to stay are mostly small family-run resorts. But if pampering is what you are looking for, there is only one hotel to book in Moalboal. Club Serena Resort is a 1.7-hectare beachfront property perched above coral rocks, presenting a unique union of luxurious accommodations and a host of activities to be enjoyed. This hidden gem is reached through a dirt road away from the main highway. Fronting a wide swath of white sand beach, it is an easy walk past several smaller resorts to reach the main town.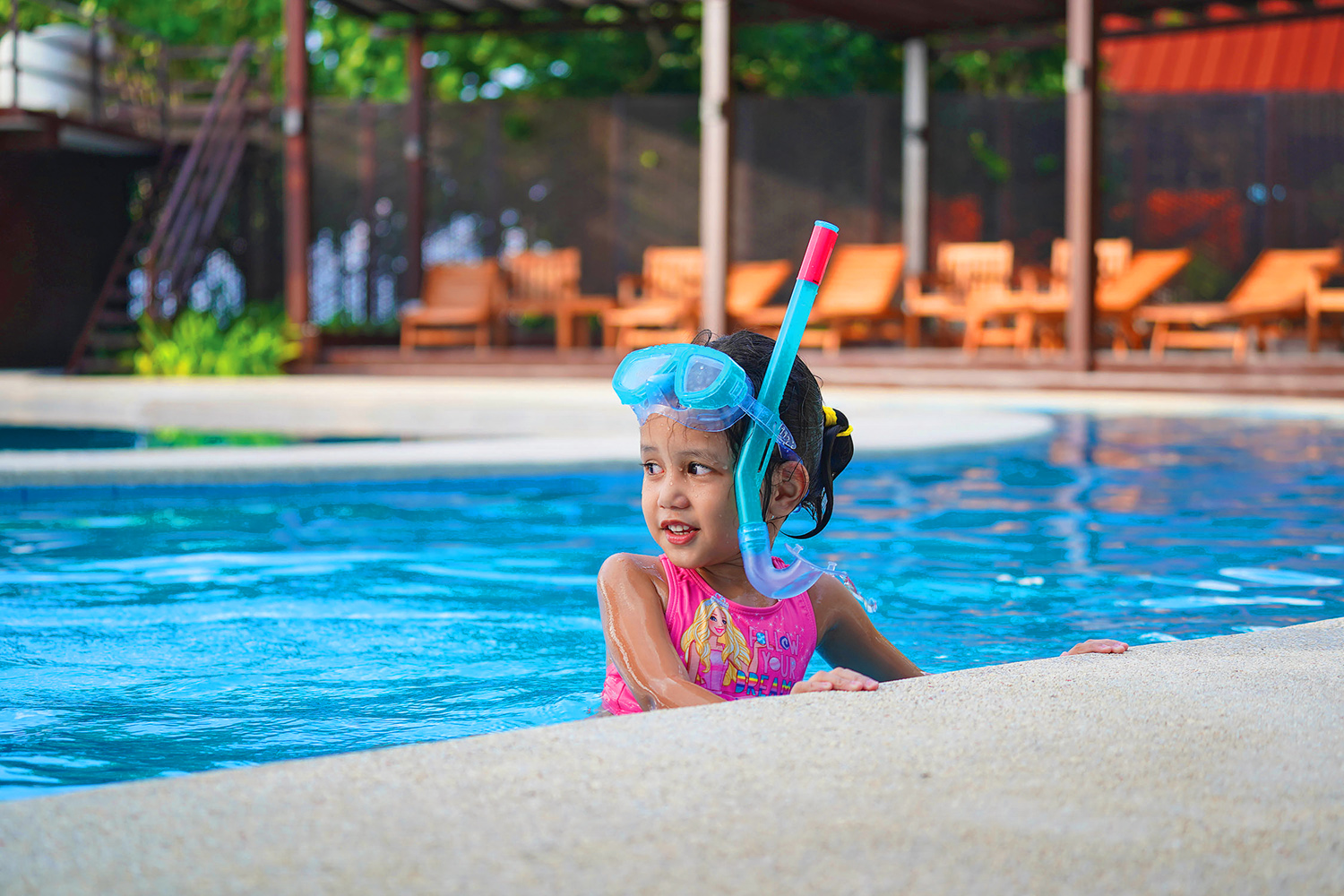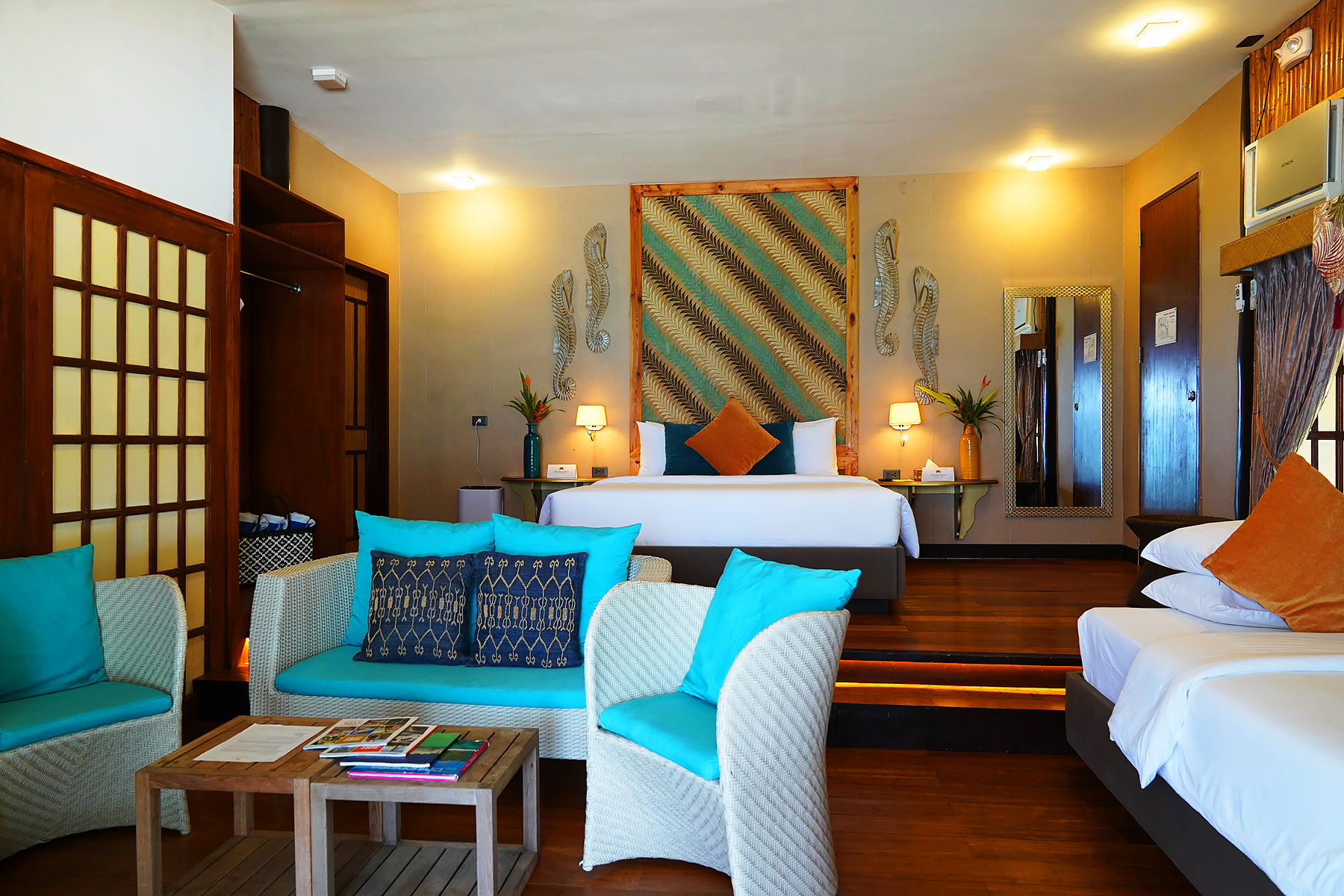 Recently renovated by noted architect James Jao, the new Club Serena has 17 rooms, three swimming pools, a restaurant, and a beachfront event space, all designed with modern Filipino aesthetic. On the drawing board are more rooms to be added, an expansion of their modern dive shop, and their popular Kids' Club program. Their food outlet, Mira, offers all-day dining, favorite among visitors and locals, as well as the growing expat community that has settled in Moalboal.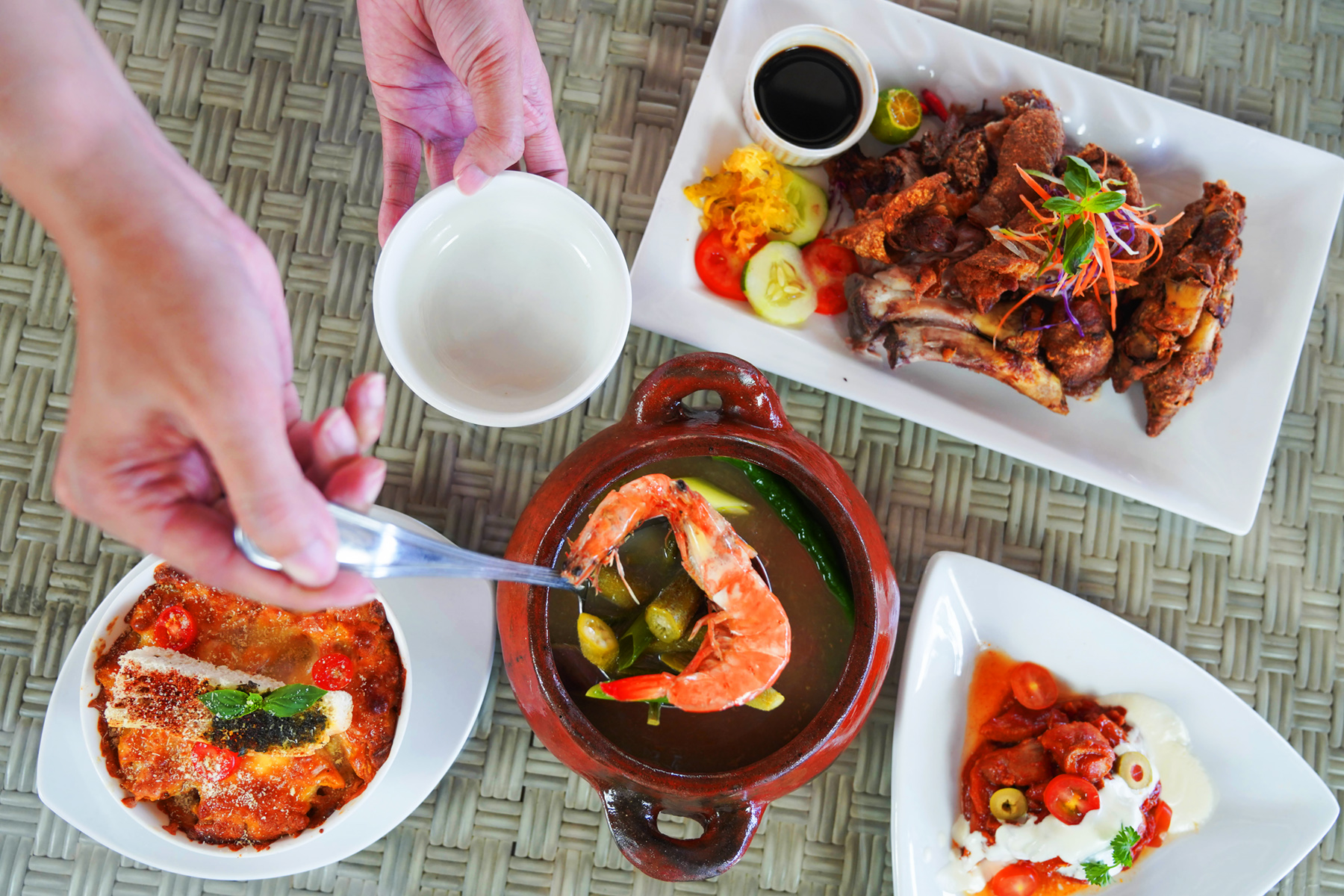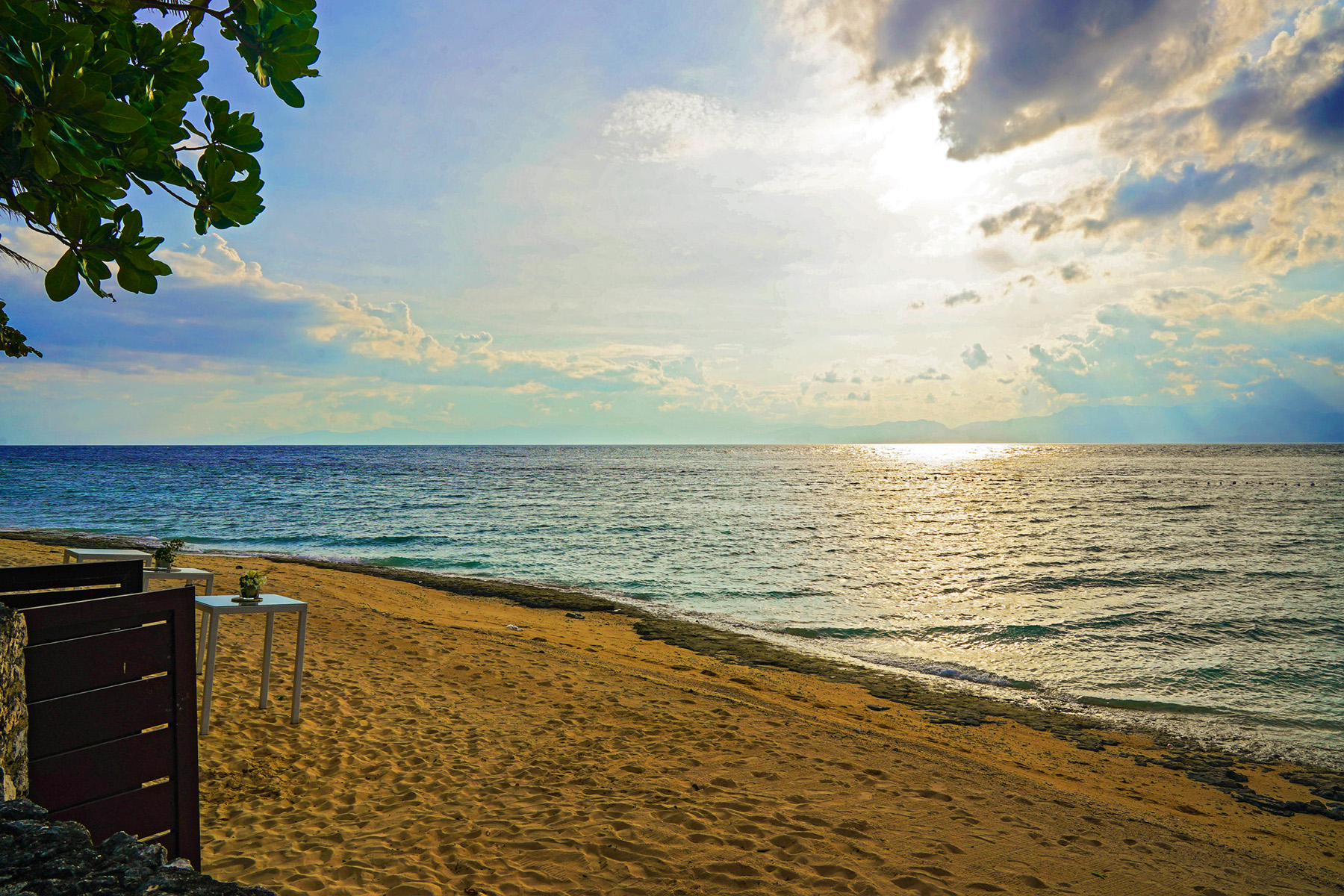 Club Serena offers diving courses for adults and kids by their resident operator, Seven Seas Aquanauts Phil. Corp, a PADI 5 accredited diving facility operating since 1988. For a complete list of the courses and their rates, please call (+63) 917.872.6367 or (+63) 905.459.5307.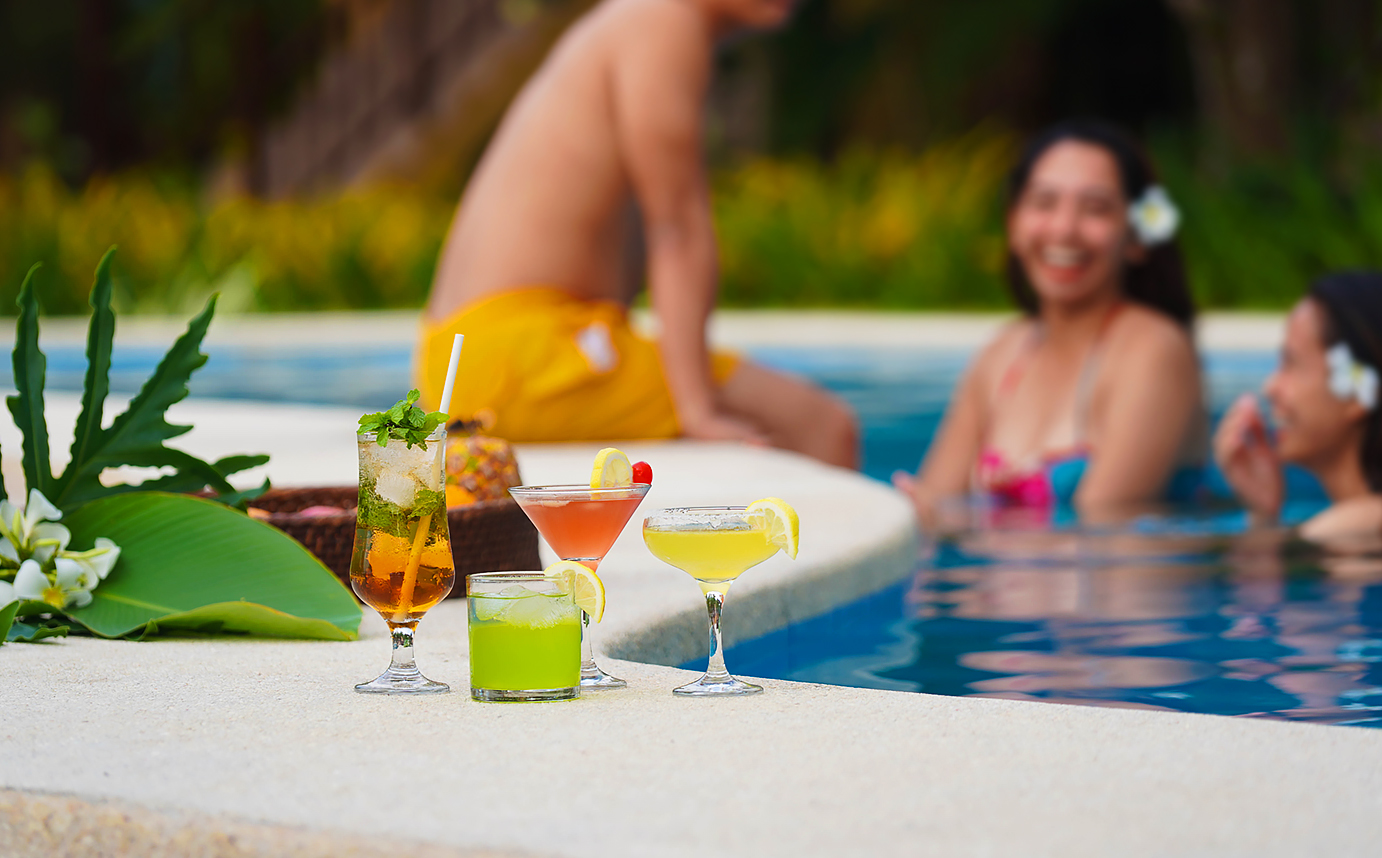 The resort encourages above-water activities as well, and they have several paddle boards and kayaks available for guests to use.
For rates and more information, visit www.clubserenaresort.com or email sayhello@clubserenaresort.com or (+63) 917.872.6367 or (+63) 905.459.5307. You can also visit their Facebook page for updates.