Acres of Ancestry
Entering Villa Escudero is akin to traveling back in time to the Philippine Colonial Era as it holds treasures dating back to 1875. Four generations have lived in and enjoyed this ancestral home that houses pieces steeped in history from different cultures. For Zee Lifestyle columnist Mayenne Carmona, nostalgia kicked in as she realizes it's not the first time she had visited nor would it be her last.
Entering Villa Escudero is akin to traveling back in time to the Philippine Colonial Era as it holds treasures dating back to 1875. Four generations have lived in and enjoyed this ancestral home that houses pieces steeped in history from different cultures. For Zee Lifestyle columnist Mayenne Carmona, nostalgia kicked in as she realizes it's not the first time she had visited nor would it be her last.
Refreshing and addicting iced tea with gulaman was served as welcome drinks when we arrived at Villa Escudero Plantation and Resort in San Pablo, Laguna one lazy afternoon. The present patriarch of the Escudero clan, Conrado Escudero, greeted us at the reception area the moment we arrived. Ado, as he is fondly called, already had an itinerary set for us.
The tour highlighted the magnificent Escudero ancestral house, a turn-of the-20th-century family residence that has been lived in and enjoyed by four generations. The house was built from 1929 to 1932 by Ado's parents, Arsenio Marasigan Escudero and Rosario Averion Adap. The Escudero brood of seven, Consuelo, Caridad, Placido, Rosita, Conrado, Arsenio Jr., and Rosalia grew up in the palatial home. The couple hired Antonio Toledo, a well-known architect of that era known for designing majestic public buildings like the Manila City Hall, the twin buildings at the Agrifina Circle in Manila, the San Pablo Municipal Hall, and the Cebu and Iloilo provincial capitols. Other than the Escudero residence, the only other house Toledo was known to have designed was his own.
To keep the house cool even during the summer months, steel vents were installed in between the narra paneled walls. The ponds in the front and at the back of the house serve the purpose of cooling the interiors as water passes underneath through concrete channels absorbing the heat.
As I was touring the different rooms with Ado, I experienced déjà vu and wondered why. Then as we crossed the threshold of the screened veranda with its Machuca-tile flooring, furnished with pre-war, wrought-iron furniture and a collection of antique hanging lamps, I realized that it was not my first time in this place. When I was barely 18, I, along with other models, had a photo shoot in Villa Escudero for a well-known Filipino couturier.
Now more 'au courant' with art, I was able to better appreciate the numerous noteworthy pieces and details there. "Table of the Sphinxes" by Filipino master carver Isabelo Tampingco is a magnificent "table de gibier" (hunting table) with six beautifully articulated Egyptian sphinxes on plinths supporting a thick and long single slab of white Carrara marble. Ado's grandparents, Placido Escudero and Claudia Marasigan, had purchased the turn-of-the-century piece that sits under a Bohemian chandelier from the Calle Hidalgo Atelier of Tampingco.
The rare oil portraits of the couple by 19th century Filipino master painter Felix Martinez prominently adorn the living room walls. A pair of tall, post-war, gilded mirrors with matching low consoles was purchased from a Spanish family that lived in a splendid French-style mansion in Vito Cruz.
The formal dining area has a marble table that Arsenio Escudero discovered in the 1920s with the help of a Chinese dealer from Binondo. The crystal chandelier that hangs above it was acquired from San Augustin Church in Intramuros before the renovation in 1875. The tapestry is from Real Fabrica de Tapices and features a pastoral drawing by Francisco Goya y Lucientes. On a postwar visit to Madrid, Arsenio Escudero acquired this along with other treasures from Countess Maria de las Mercedes de Borbon Dos Sicilias y Orleans of Barcelona, mother of the present King Juan Carlos.
A pair of traditional "vajillera" cabinets is certified to have come from the hands of the late 19th century Chinese master Ah Tay whose works are now much sought after by antique collectors. Rosario Escudero and her husband Arsenio had purchased these cabinets directly from Ah Tay himself in the mid-twenties during the early days of their marriage. The dining room opens to an enclosed veranda, which serves as the breakfast nook. The area is decorated with Ming dynasty porcelains and antique ceramic plates from Europe.
There is an elegant Beaux Arts-style narra staircase that leads to the bedrooms on the second floor. A collection of pre-war genre paintings that have fascinated collectors and scholars of Philippine art line the walls of the staircase. Off the stairway is a whimsical oriental room containing a collection of Chinese and Japanese art that, according to Ado, had been purchased from another family in Manila after the war. A scroll from the Sung Dynasty and a brass Ming vase with articulated branches and leaves stand out among other objects in the room.
There are four rooms on this floor but my favorite is the master's bedroom which has two four-poster beds: an Ah Tay matrimonial bed and a small Ah Tay child's bed which originally belonged to the national artist Juan Luna.
A myriad of precious collectors' items are found in every nook and cranny of the house that is grandiose in every way. As lavish as it may be, it is also a well-planned and well-loved residence for a large clan. It is where the Escuderos celebrate their milestones and entertain significant people. It is where Ado holds his fantasy-themed parties and fiestas and, more importantly, events of philanthropic pursuits. Four generations of the Escudero clan take pride in their heritage and the magnificent and historical Villa Escudero immortalizes this.
by Mayenne Carmona
photography Valentino Ley
Find Your Summer Spirit in Shangri-La Mactan, Cebu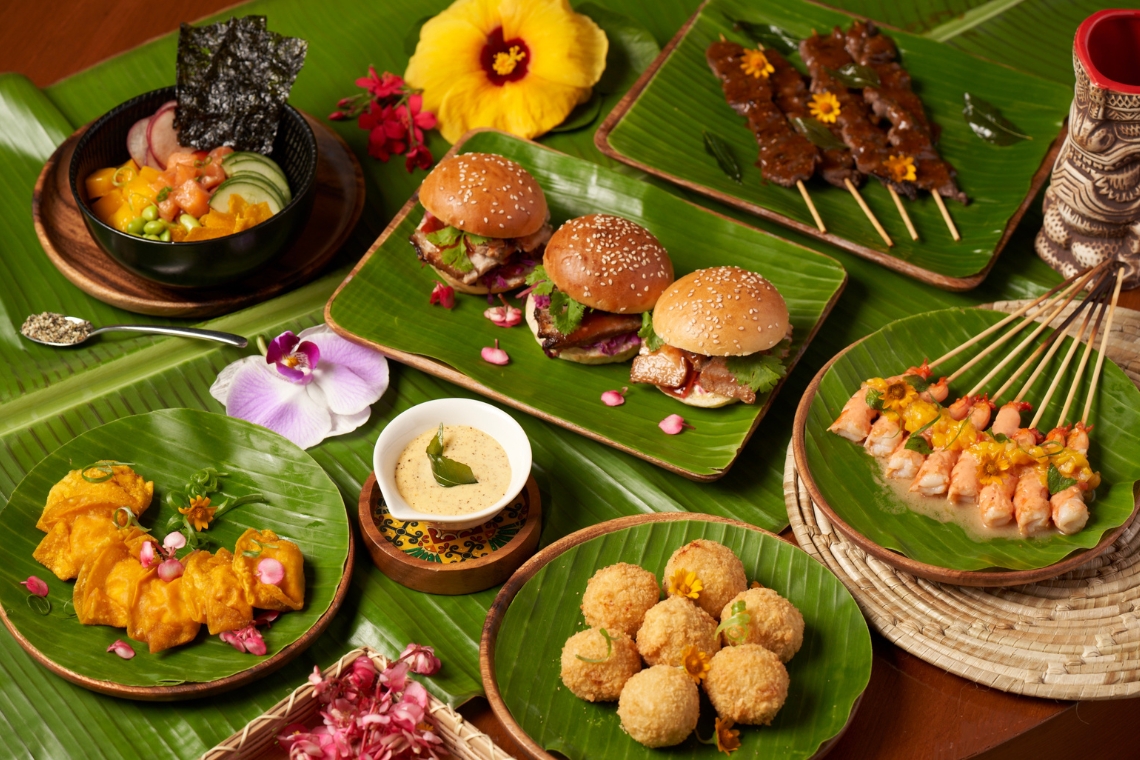 Breathe in the tropical atmosphere, as you find summer joys through sight, sound and taste at Shangri-La Mactan, Cebu. Poolside fun during the day, spent serenely and luxuriantly—a refreshment in hand. While the evenings are for outdoor family movie nights, with the ocean waves rippling in the background.
Summer is all of that, and more! Plan an extraordinary weekend with an array of exciting activities that await your arrival. Discover your #ShangriLaSummerSpirit from 15 July to 30 August.
Epicurean Delights by the Pool
Keep yourself fueled up as you splish and splash with the whole crew. Take a quick break from all that summer jazz with Mediterranean and Polynesian-inspired bites exquisitely crafted for your palate. From rice balls and pastas, ice creams to sliders—indulge in tastes and aromas that transport you to a world of endless, golden summers.
A Whimsical Touch
Make it a colourful summer for the kids! Let them explore their own version of paradise with whimsical floaties, sure to keep them happily afloat. Your little ones can now freely kick and play in the water with fun and fascinating, animal-shaped inflatables.
Pleasant Sundowner Tunes
Bid the sun adieu and embrace the sunset hues with live acoustics at the Main Pool from 4pm to 6:30pm.
A Toast to an Endless Summer!
Unwind and savour the tropical vibe as our expert mixologists craft refreshing Tiki cocktails and serve chilled bottles of exquisite champagne by the pool! With a backdrop of swaying palm trees and stunning ocean views, sip on delightful beverages and toast to unforgettable summer moments in paradise.
Family Outdoor Movie Night
Gather your nearest and dearest for an enchanting evening as we set up a large outdoor screen by the pool under the starry night sky. Cozy up as you enjoy a family-friendly movie that will delight both those who are young and young-at-heart at Treasure Island from 7pm to 9pm.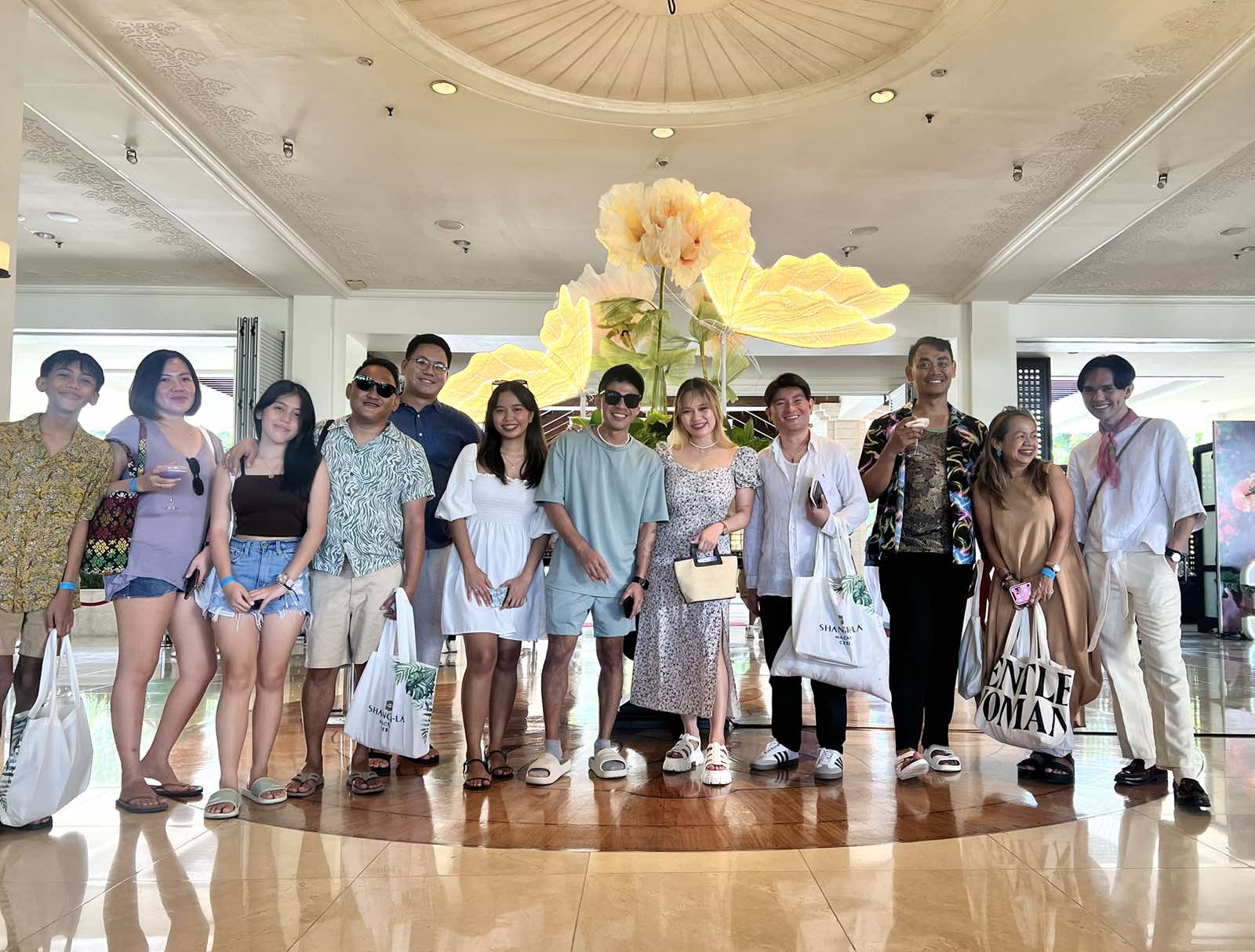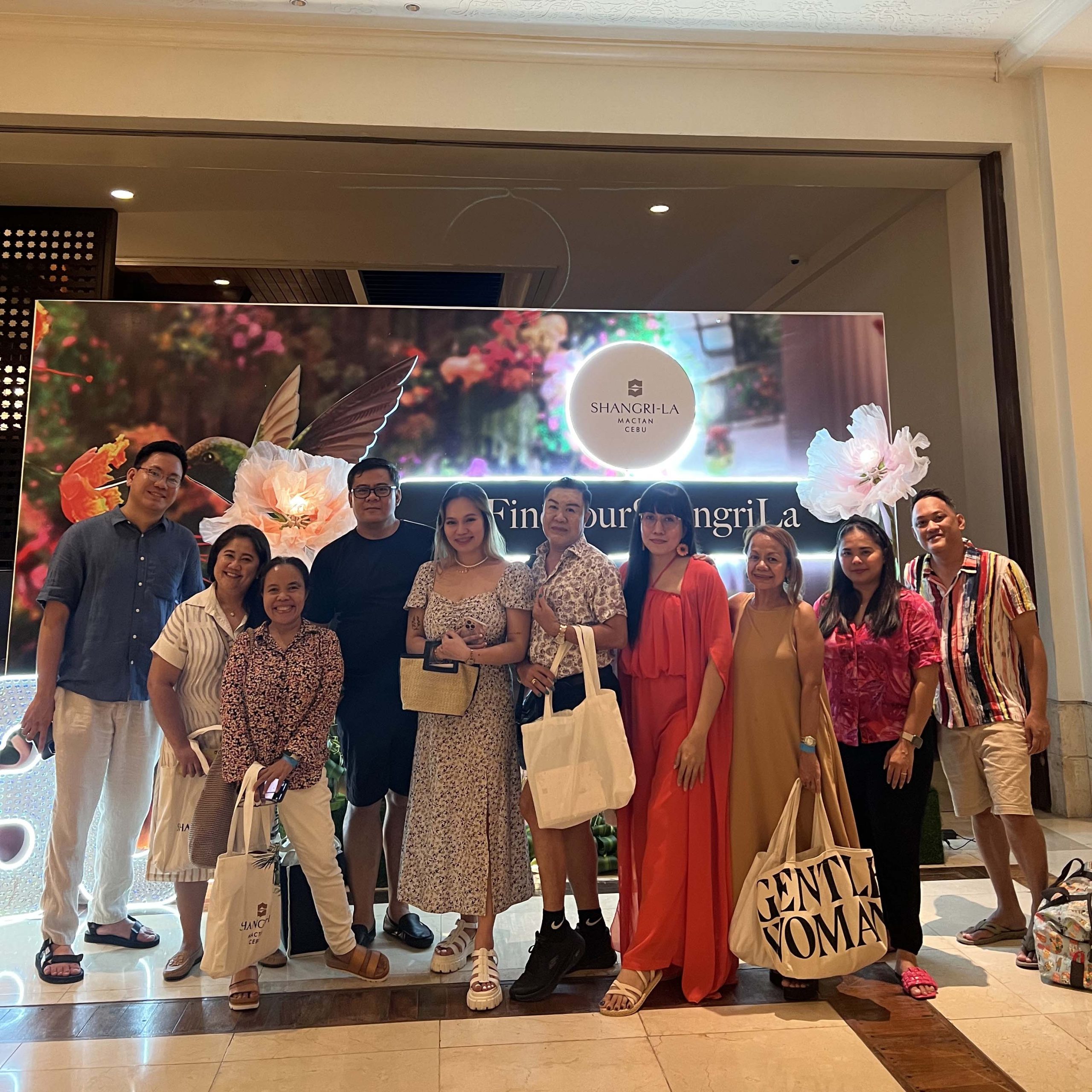 Surrounded by lush greens, let the experience bring you to a world of joy and laughter, creating cherished memories for you and the family. For more information on Shangri-La Mactan, Cebu, you may contact (032) 2310288. You may also follow them on Facebook and Instagram or visit https://www.shangri-la.com/cebu/mactanresort/ #FindYourSummerSpirit #FindYourShangriLa
LONDON IN FULL BLOOM: An Exclusive Look at the recent Chelsea Flower Show
The Chelsea Flower Show in London, one of the most prestigious horticultural events in the world, returned in full glory in May 2023, captivating visitors with its stunning displays and landscape designs. Held annually on the grounds of the Royal Hospital Chelsea in London, this year's show proved to be a true feast for the senses, showcasing an array of breathtaking gardens, vibrant floral arrangements, and innovative landscaping. The 3-day event showcased 36 outdoor gardens, including four balcony gardens for small spaces. Inside the giant pavilion, blooms compete with each other, exotic flowers, roses, and many more.
The 2023 Chelsea Flower Show embraced a Nature's Harmony theme, with a strong focus on sustainability and mental health. The show's organizers emphasized the importance of sustainable gardening practices and biodiversity conservation, inspiring attendees to create beautiful outdoor spaces while preserving and protecting the environment.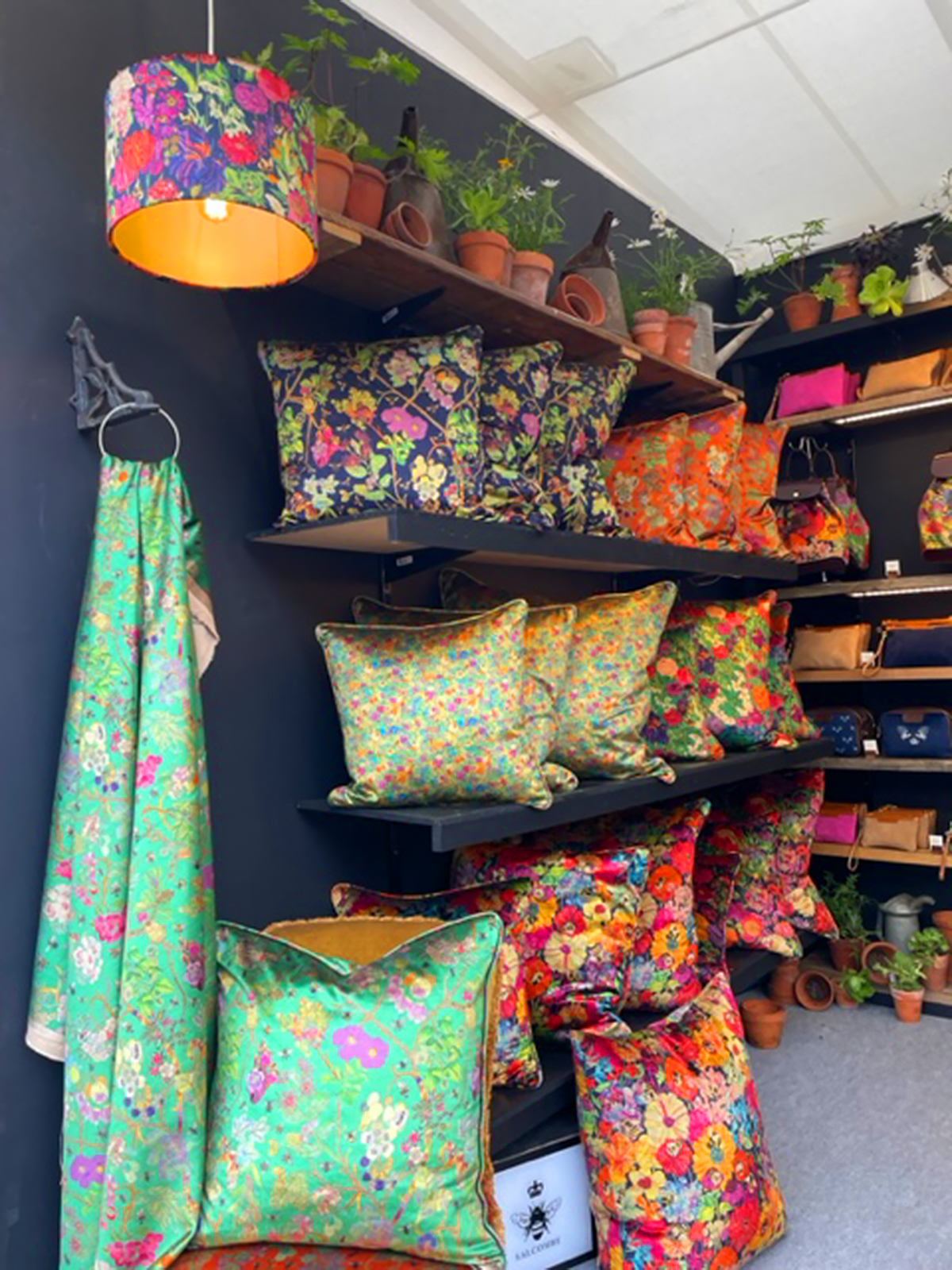 What's Cebu got to do with the Chelsea Flower Show in London? One person. James Doran Webb (https://www.jamesdoranwebb.co.uk), an Englishman working with driftwood, has been displaying his artworks for several years. James collects cast-off driftwood and shapes them into beautiful animal shapes that find places in some of the most iconic gardens. Leaping horses, owls, reindeer, and the occasional dragon, James Webb's creations are avidly collected by landscapers to add accent to gardens in all sizes, using cast-off wood, fitting perfectly with the sustainable element—something Mr. Webb has done quite well for the last decade.
***
The Philippine International Flower Festival will be held at the PICC in Manila from January 14 to 18, 2024. Watch out for more info from our website!
Club Serena: A 'Serene Luxury' Experience in the Heart of Cebu's Diving Mecca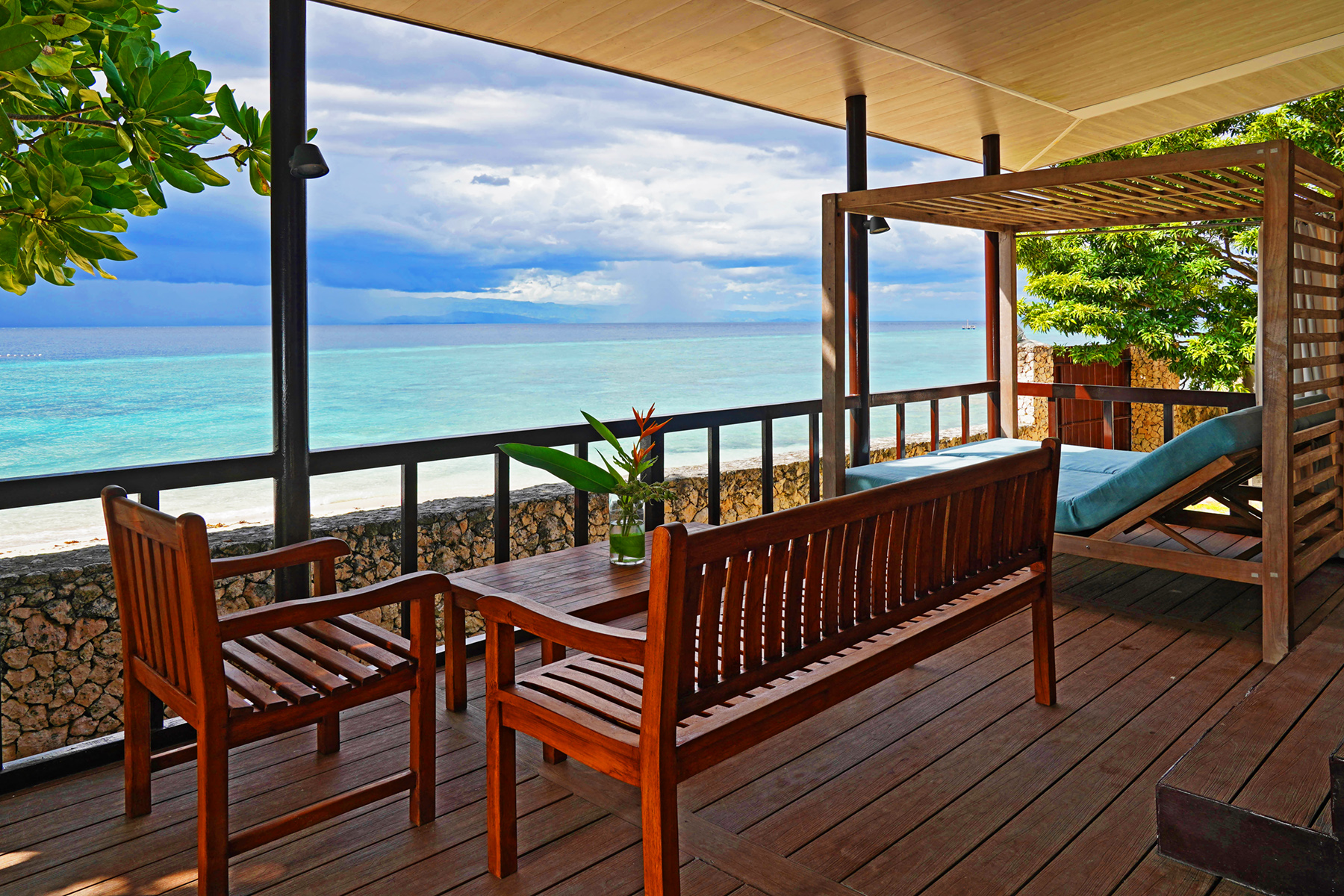 photography by GPA Art and Photography
A three-hour drive, or more, depending on traffic, the fishing town of Moalboal in the southwest of Cebu Island is an extremely popular destination for divers and weekenders who love the white sand and pink sunsets. It is also a favorite place to stay for expats looking for a laid-back life of endless coffees or cocktails.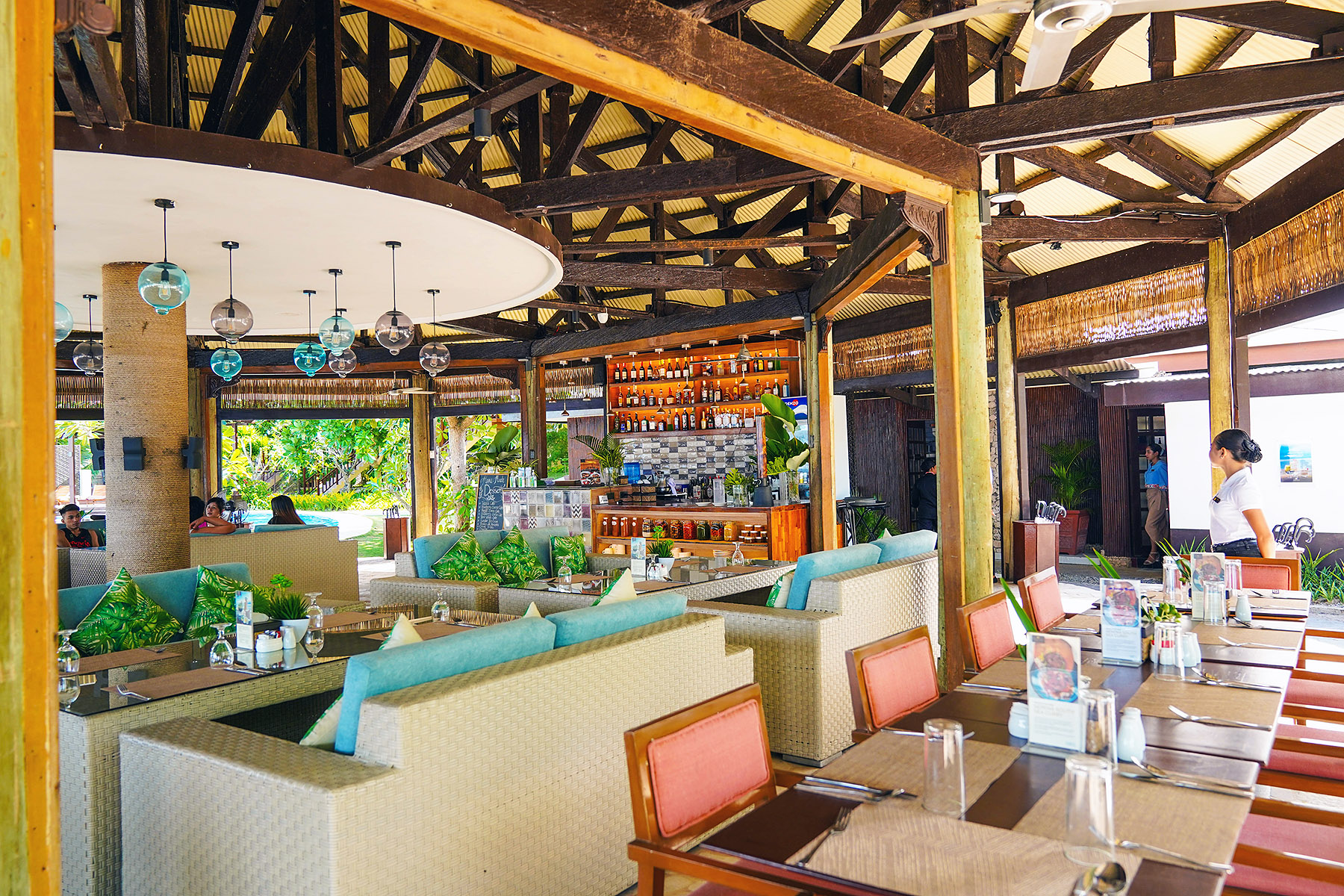 Thankfully, the big chain resorts haven't discovered it and places to stay are mostly small family-run resorts. But if pampering is what you are looking for, there is only one hotel to book in Moalboal. Club Serena Resort is a 1.7-hectare beachfront property perched above coral rocks, presenting a unique union of luxurious accommodations and a host of activities to be enjoyed. This hidden gem is reached through a dirt road away from the main highway. Fronting a wide swath of white sand beach, it is an easy walk past several smaller resorts to reach the main town.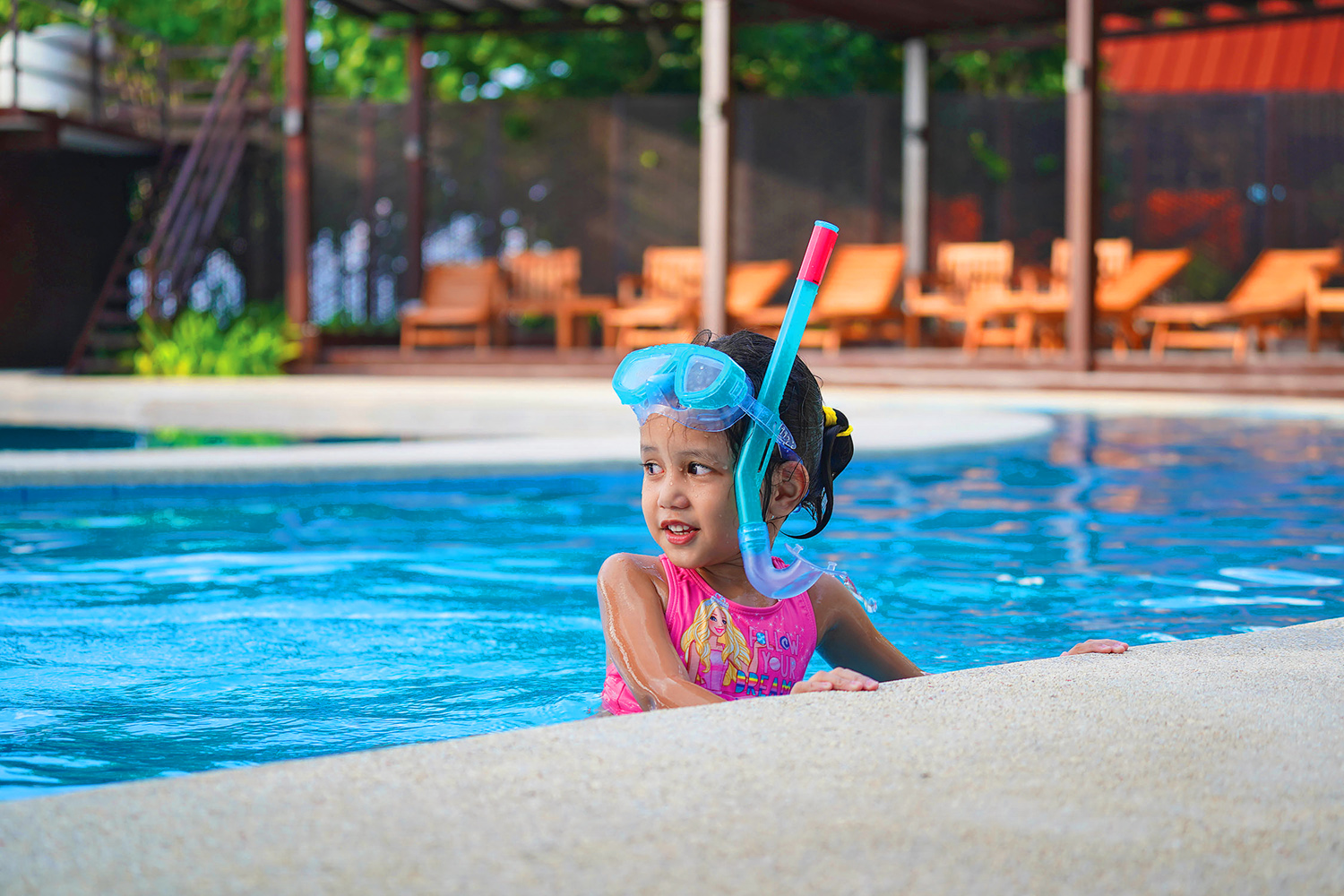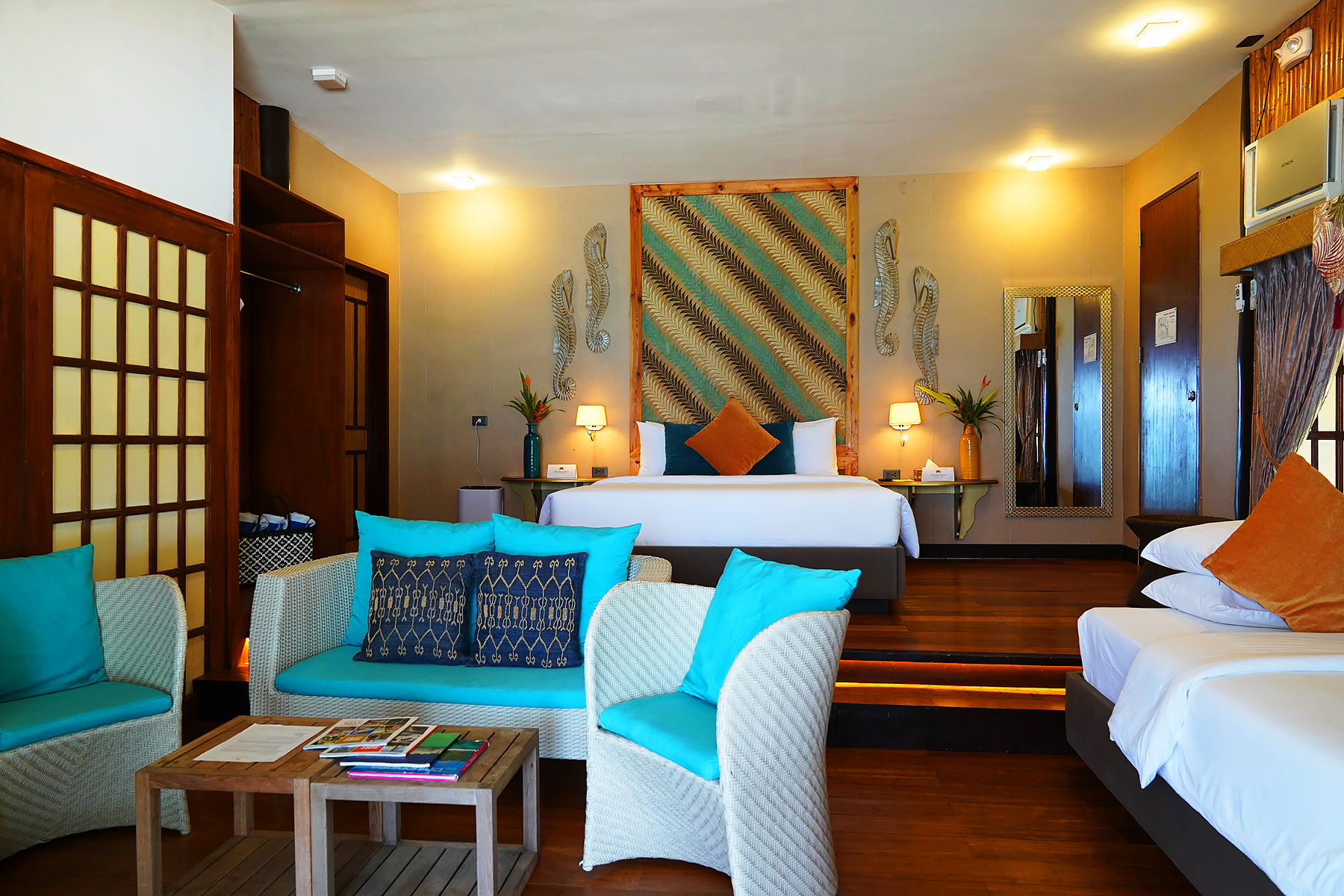 Recently renovated by noted architect James Jao, the new Club Serena has 17 rooms, three swimming pools, a restaurant, and a beachfront event space, all designed with modern Filipino aesthetic. On the drawing board are more rooms to be added, an expansion of their modern dive shop, and their popular Kids' Club program. Their food outlet, Mira, offers all-day dining, favorite among visitors and locals, as well as the growing expat community that has settled in Moalboal.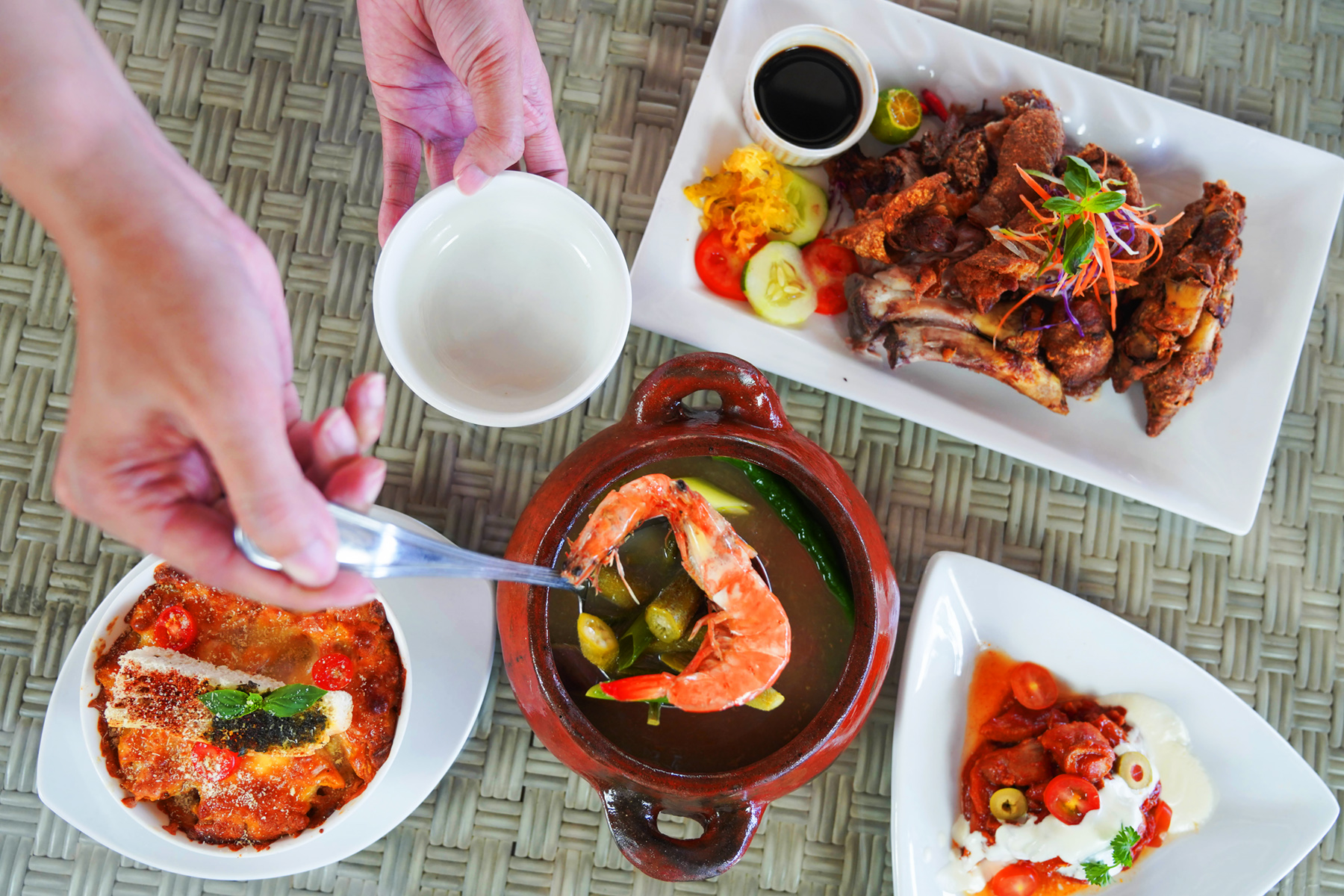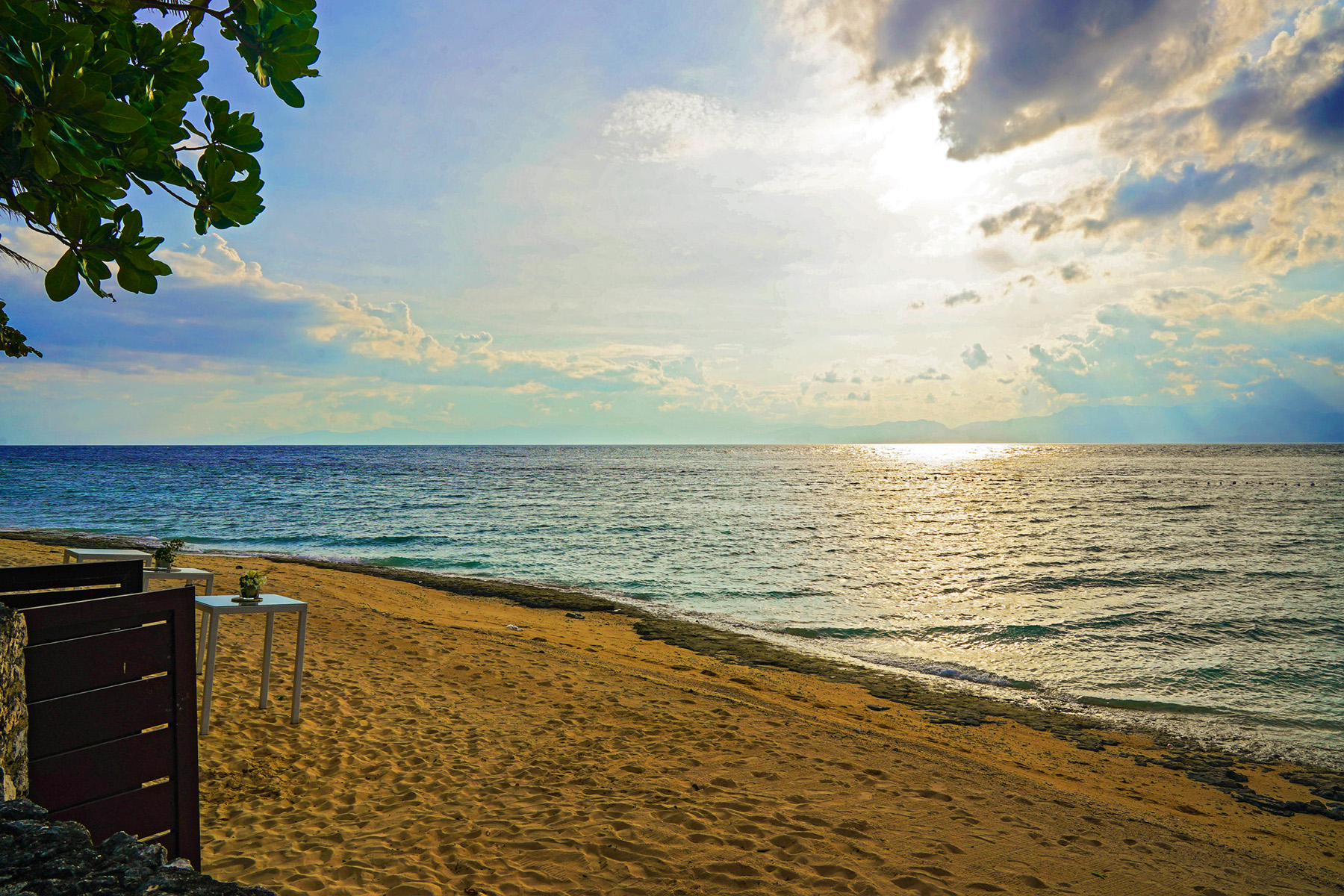 Club Serena offers diving courses for adults and kids by their resident operator, Seven Seas Aquanauts Phil. Corp, a PADI 5 accredited diving facility operating since 1988. For a complete list of the courses and their rates, please call (+63) 917.872.6367 or (+63) 905.459.5307.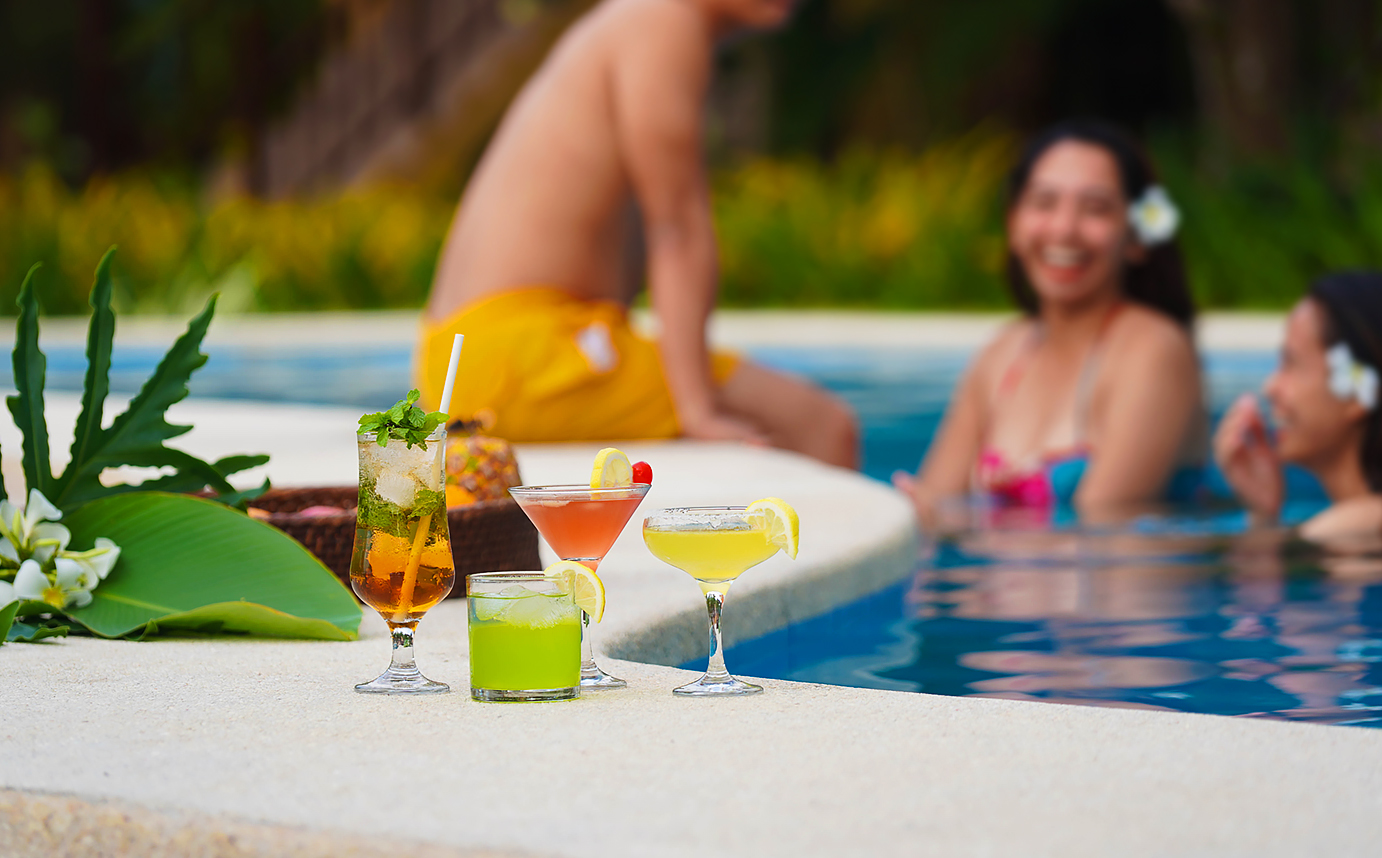 The resort encourages above-water activities as well, and they have several paddle boards and kayaks available for guests to use.
For rates and more information, visit www.clubserenaresort.com or email sayhello@clubserenaresort.com or (+63) 917.872.6367 or (+63) 905.459.5307. You can also visit their Facebook page for updates.