The Tsim Sha Tsui Magic
By Allain Dumon Fonte
Tsim Sha Tsui is Cebu City's world-renowned Chinese cuisine restaurant. In this segment of Zee's Pick for the Week, be amazed with Tsim Sha Tsui's self-heating Dimsum Hotbox!
With Mr. Universe Tourism, Erik Lennart Visser, come and try this one-of-a-kind dining experience!
At Tsim Sha Tsui, your food is always beyond expectations!
Video Credits: Gianne Paolo Anciano
FLASHBACK FRIDAY: Table for One–How to Dine by Your Lonesome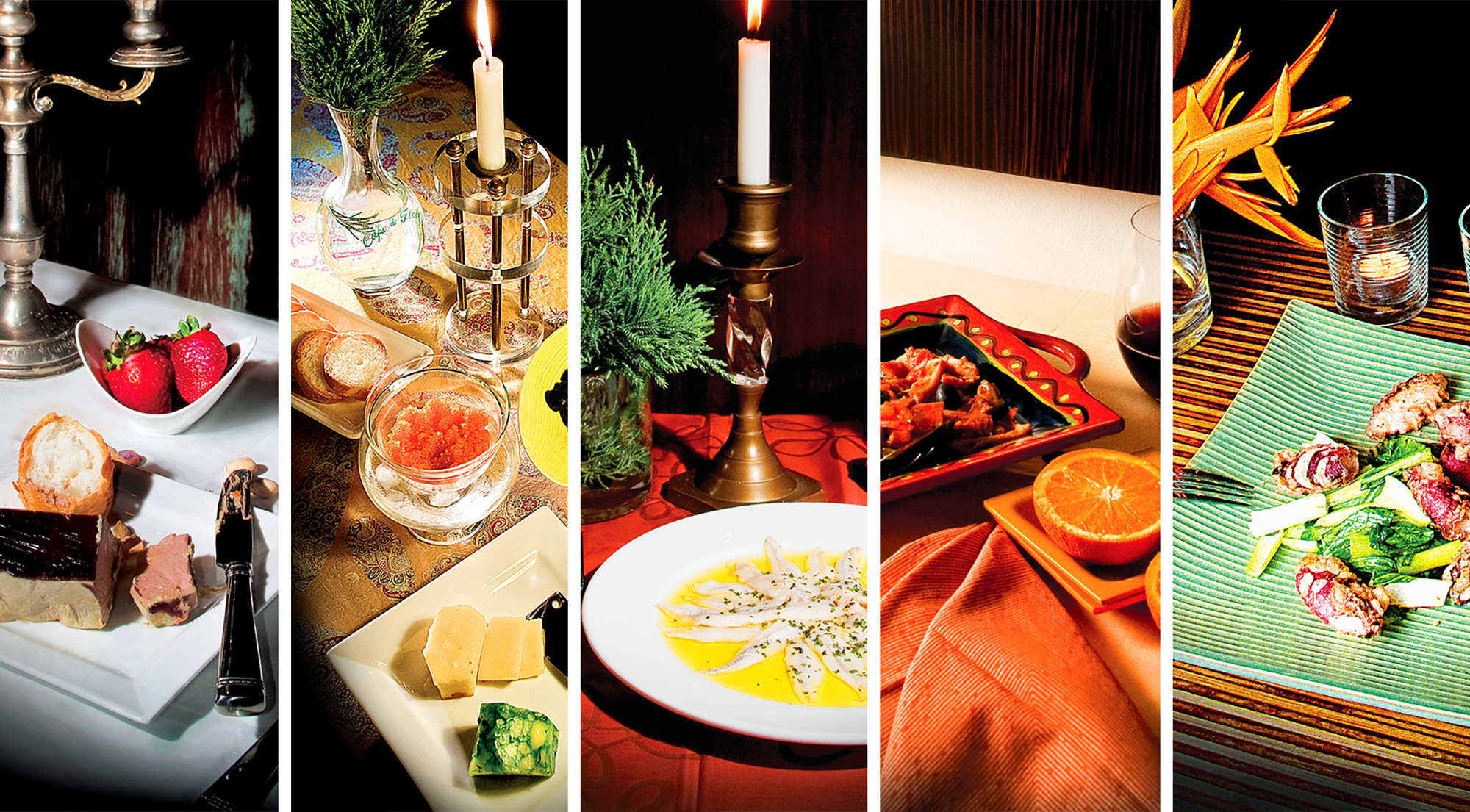 Table for One
You will be ready for the holidays by treating yourself to a table for one and it doesn't have to be a lonely affair–not when you can get this five easy meals as take out. Combine it with the right drink, a little candlelight and it can be a festive moment!
photography JACKLYN UY sittings editor EMCEE GO entertaining director STEPHEN AZNAR
(This article has already been published in Zee Lifestyle's November 2010 Entertaining Issue, "Table for One" on pages 51-55.)
Experience London in Cebu with Brick Lane Doughnuts
By  Allain Dumon Fonte
Photos by: Ephraim Basbas
The doughnut is a universal treat that everyone enjoys; they come in different shapes and are called by different names all over the world. In Mexico, they are called churros, beavertail in Canada, pets de nonnes in France, and the Germans call them berliner pfannkuchen; but they are all the same…fried dough. The oldest known fried dough is the Dutch olykoeks or in English "oily cakes"; but my favourite fried dough is found in Xiamen, China and they are called Youtiao. Although the youtiao is very similar to Peru's picaronnes, the youtiao has a distinct softness and an unforgettable taste.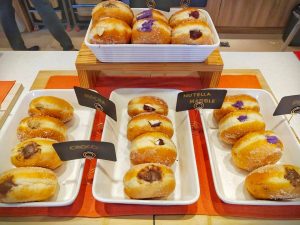 Of all the many shapes, names, and sizes of doughnuts, the modern-day doughnut is probably the most popular of all – the circular fried dough with a hole in the middle. Even though the mode of preparation is the same with all types of doughnuts, the coating and dips make the modern-day doughnut look colorfully charming and enticing. I have tried a lot of modern-day doughnuts from the sweetest chocolate-filled doughnuts to the most adventurous wasabi-flavoured doughnut; however, nothings beats the Brits when it comes to making them.
From London to Manchester, the modern-day doughnuts in England never failed to amaze me. My top choices are Crosstown Doughnuts in London, the Doughnut Kitchen in York, and the Manchester Doughnut Company. But because of travel restrictions, I have been missing my favourite doughnuts. The closest English-style doughnut I can get in Cebu is the Krispy Kreme. Not until I discovered BRICK LANE Doughnuts!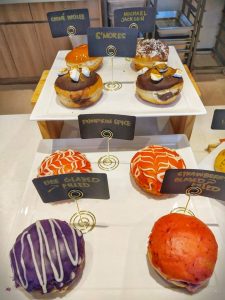 Brick Lane doughnuts are heaven in my mouth. The dough is perfectly soft, and the variety of flavours are more than enough for a doughnut-lover to choose. My personal favourite is the ube¬¬-filled doughnut; and I fear that 2 ube-filled doughnuts are not enough to satisfy my cravings. Brick Lane doughnuts have two cozy shops in Cebu; one is at the AXIS on Escario Street, and the other shop is at OAKRIDGE Pavillion on A.S. Fortuna Street. I guess I do not need to fly back to England sooner and visit my favourite doughnut shops. Brick Lane doughnuts have brought London to Cebu!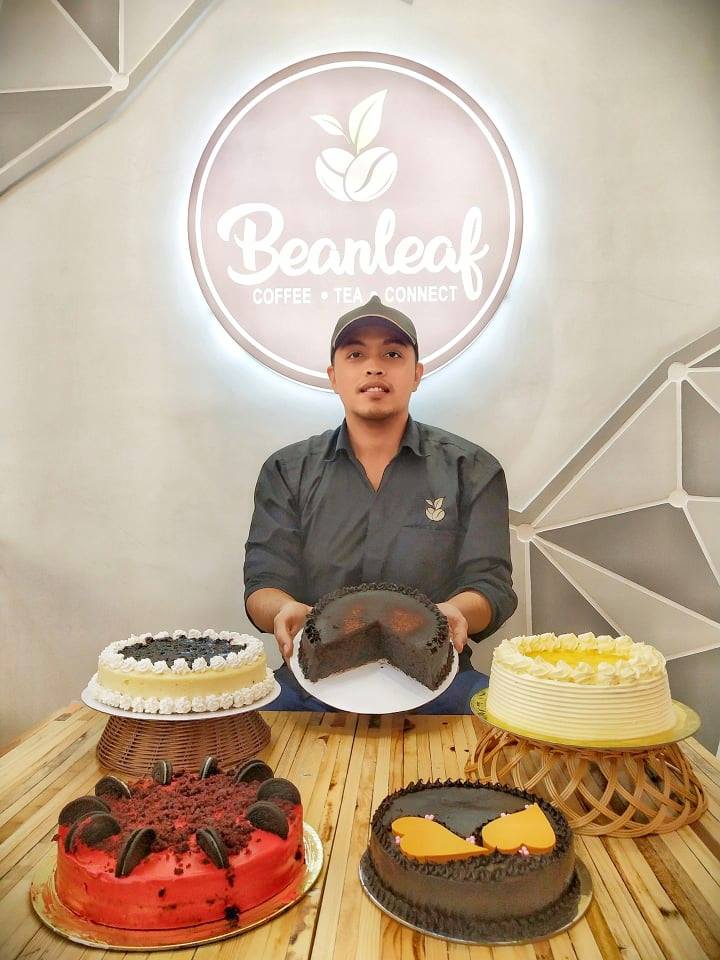 A Chocolate Love Story
By  Allain Dumon Fonte
If I am to choose between "sex or chocolate", the obvious choice is chocolate.  Who would choose sex over chocolate?  Everybody loves chocolate!  Thanks to Dr. James Baker who discovered how to grind cocoa beans in 1764.  This started the chocolate revolution.  Now, chocolates have evolved from drinks to cakes.
Speaking of chocolate cakes, my friends know how I love them and how picky I am with chocolate cakes.  I want them smooth and silky to just slip from my lips to tongue and down to the throat. They must be sweet enough to tickle my taste buds but not too sweet to hurt my tonsils.  I also like my chocolate cake to be soft and tender that they melt in my mouth.  Most of all, I want my chocolate cake to be very moist.
It is quite challenging to find the perfect chocolate moist cake.  In my pre-pandemic travels, The Le Don Bock in Rue Dancourt in Paris has a chocolate moist cake that brings happy thoughts in every bite.  During the lockdown, I craved for Le Don Bock's chocolate cake; until I found a chocolate moist cake in Cebu that satisfied my cravings.  It has ticked every criterion in what I am looking for in a perfect chocolate cake, and it is Beanleaf Coffee and Tea's chocolate moist cake.
Beanleaf Coffee and Tea's chocolate moist cake is a must try if you are in Cebu City.  From the taste to the softness, and to the silkiness, Beanleaf Coffee and Tea's chocolate moist cake will surely raise the bar higher on chocolate cakes.
Photos by:  Ephraim Basbas