Why you'll want to spend Php 376,000 on this bottle of tequila
Landmark collaboration brings together Mexico's premier tequila distiller and the masters of French crystal
Patrón tequila, one of the world's highest-quality sophisticated spirits, and Lalique, the ultimate symbol of French luxury, have come together to introduce a first-of-its-kind exclusive collaboration, Patrón en Lalique: Serie 1.
"At Patrón, crafting the world's finest tequila is an art," says Ed Brown, President and CEO of Patrón Spirits International. "This unwavering dedication to our passion inspired us to find other artists committed to their specific crafts, which led us to Lalique."
Silvio Denz, Chairman and CEO of Lalique, says, "It is the first time Lalique has worked with a tequila brand and we are proud to partner with Patrón. Our two brands share strong and mutual values of creativity, craftsmanship and artistry, both striving for uncompromising quality and excellence."
The exquisite bottle of Patrón en Lalique: Serie 1 was launched in Cebu last week in a cocktail event that had guests buzzing about its Php 376,000 price tag. So what makes this particular Patrón worth it? We find out.
There are only 500 bottles in the world
Patrón en Lalique: Serie 1 is a limited-edition crystal decanter handmade by Lalique's master artisans. The design of this exquisite bottle was inspired by Mexico's indigenous Weber Blue Agave plant, from which tequila is produced. The meticulous detail of the amber crystal bottle stopper is perfectly shaped to represent the heart of the agave, the piña. The decanter showcases Lalique's signature technique of contrasting clear and frosted crystal finishes to showcase its perfect detail and enhance the unique amber color of the tequila.
Each of the 500 individually numbered and hand-polished bottles of Patrón en Lalique: Serie 1 are placed inside a handmade leather display case elegantly adorned with gemstone detail. A leather-bound book and video that documents the historic collaboration are also included.
It's the best tequila you'll ever have
Inside each breathtaking bottle of Patrón en Lalique: Serie 1 is an exceptional blend of the oldest and rarest Patrón tequilas, hand-selected from Patrón's barrel aging room at the Hacienda Patrón distillery in the Highlands of Jalisco, Mexico. The extra añejo tequila is aged for at least four years in a combination of new American oak and new and used French oak barrels to achieve the right balance of agave and oak notes. This special series is limited to 500 bottles worldwide.
"The exclusive small batch of tequila we perfected for Patrón en Lalique: Serie 1 is a remarkable extra añejo tequila with a well-balanced taste and complex notes of sweet caramel, honey, vanilla, dried fruits and nuts," adds Francisco Alcaraz, Patrón's Master Distiller who created the original recipe and process for Patrón tequila more than two decades ago. "This is a stunningly beautiful spirit, both inside and out."
It's crafted by the world's best
The partnership, the latest extension of Patrón's "Art of Patrón" platform (a unique collection of experiences that reflects artists' uncompromising commitment to their craft), marks the first time that Lalique has collaborated with a tequila brand, and the first time that Patrón has joined with a crystal maker to reimagine the iconic Patrón tequila bottle.
"Creating such a unique decanter is very challenging and represents countless hours of work due to the finesse of the design. Our master craftsmen put all of their savoir-faire and passion into producing each bottle," adds Denz.
For almost 100 years, Lalique creations have been produced at the Lalique factory in Wingen-sur-Moder, in Alsace, France. In this region of tremendous glassmaking tradition, Lalique's dedicated craftsmen combine an exceptional mastery of modern techniques and traditional skills throughout the complex crystal making process. Each piece is blown, pressed, fashioned, cut, engraved, polished and signed.
The skills of the Lalique master craftsmen embrace the two essential stages of crystal making: the hot and cold processes. Founded in 1888, Lalique has continuously developed its crystal-making know-how over the years to become the undisputed Master of crystal worldwide, and a timeless symbol of French luxury.
"Patrón and Lalique both share a passion for authenticity, detail and superior quality, and that's unmistakably demonstrated in the bottle and the liquid in this extraordinary Serie 1 limited edition," added Brown. "This is truly a rare opportunity for Lalique collectors and spirits aficionados alike."
Available at Rustan's Department Store
Trendy Renovation Ideas for your Home or Condo.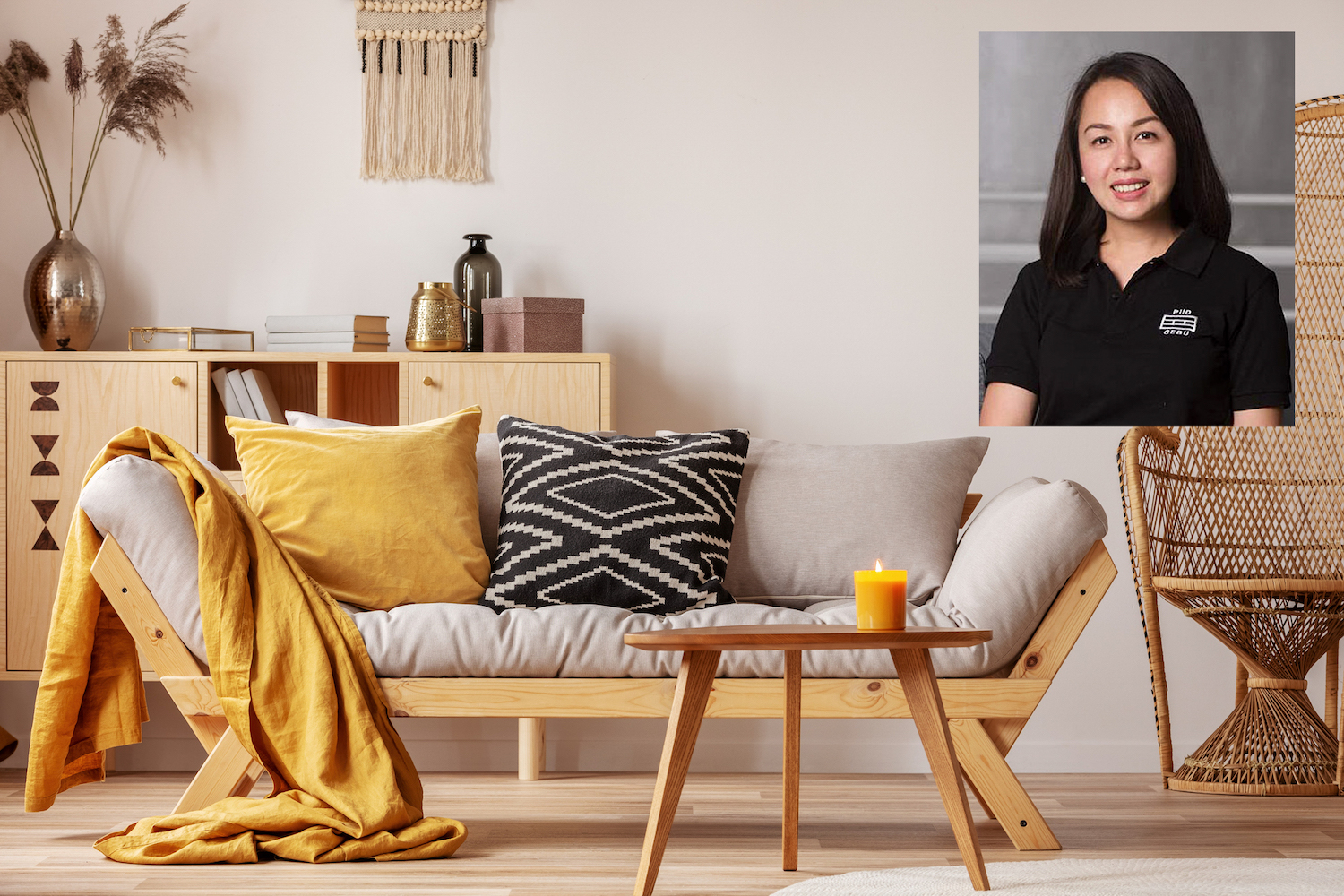 by Christa M. Cañizares IDr.
Part 1: Plan the Space to Suit your Needs.
A.)  Decide on a theme that reflects your personality. You can start by browsing through the internet and make a mood board on the colors, patterns, furniture and accessories that you love.
B.)  Work on your budget. This is essential to any renovation project. You can start with window shopping and scout for the key pieces and compare prices. You can also browse home products and purchase them online.
C.)  Invest in good and durable pieces.  Start with the big items that you often use. Your mattress tops the list as this is where you rest and recharge. Big items such as sofas and dining sets should be durable enough to withstand the everyday wear and tear. Choose a design that can easily go well with your space when you redecorate.
THROWBACK THURSDAY. Discover Why This Airy, Modern Structure in Busay is Called the Sky House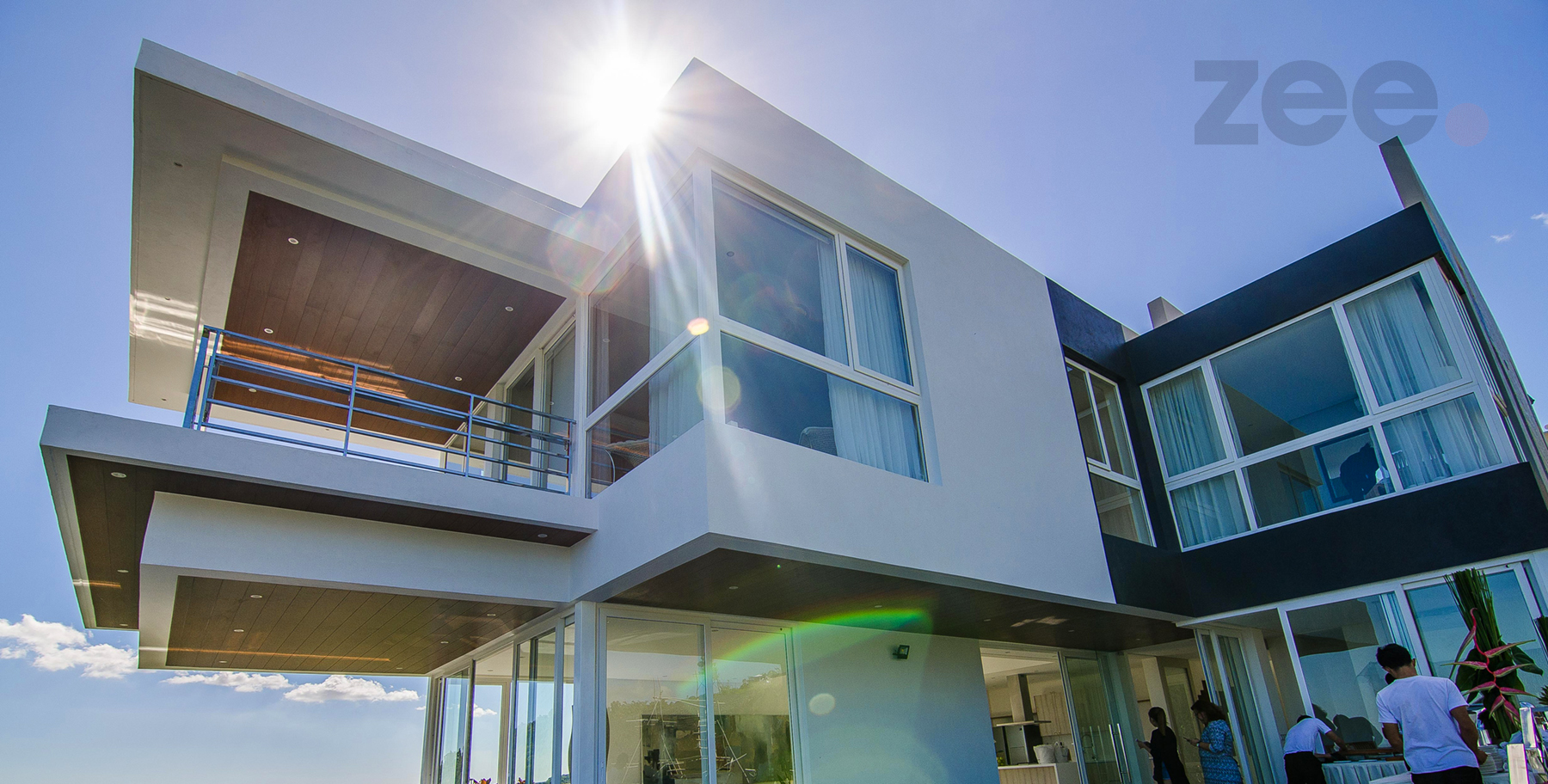 Defying Gravity
YKC Premier's first venture in Busay floats over a cliff and introduces a new brand of living in Cebu.
by Shari Quimbo photography Ezekiel Sullano
YKC Premier's first venture couldn't be more aptly named—Sky House was spot on—the airy, modern structure that juts out of a ridge in the Busay Highlands couldn't be called anything else. The drive up the hill levels to a short plateau right before the entrance of the village, allowing ample time for everyone to look up and admire a house that seems to be in defiance of gravity.
"When I saw the property, it was everything you could ask for, and it's in limited quantities so we wanted to maximize all its assets," says Victor Consunji, one-third of the group behind the project. "The problem was the land is narrow. Since we have the experience and capability, we thought, why waste all the good things about this property by just building on the ridge? Why not build over the ridge?"
Slater Young and Stephen Ku complete YKC Premier, a group of men who have come together to redefine the art of living with a view in Cebu. "Slater and I have been friends for a while, and I bumped into him at a wedding here in Cebu," Stephen recalls. "And then we were talking about businesses that we could do together, and he mentioned that he had a nice piece of land that he wanted to fix up. He showed me the place, and I thought it was beautiful. On the way back to Manila, I thought about Vic because I'm also working with him on his project in Manila called Mahogany Tree."
Once the three sat down to discuss the venture, Victor was immediately interested and, in fact, already had a vision for the house's design in his mind. The partnership played up each one's individual strengths and backgrounds—Victor comes from the family behind DMCI Holdings Incorporated, which have constructed Philippine landmarks such as the Manila Hotel and Shangri-La's Mactan Island Resort; Slater has a background in engineering and his family is also in construction; while Stephen is at the helm of Eventscape Manila and is behind some of the hottest restaurants and nightspots in the Philippines. "Victor would be the CEO, the visionary. His expertise is what we brought in here," explains Slater. "And since I'm also in construction, I was sort of his eyes here in Cebu. I'd be the CTO, Chief Technical Officer, and Stephen would be the CMO, marketing."
Although YKC Premier already has three strong personalities behind it, the guys decided to bring in another design visionary to help them complete the look of the Sky House. "The Sky House is unlike any other home in Cebu, and it was a designer's dream to be part of it," says Vito Selma, who brought in his iconic pieces, along with some custom-made furniture to complete the look of the Sky House. "Given its location and the abundance of windows, I wanted the home to feel just as light and airy—to simulate the feeling of flight. And to stay true to my brand, we just wanted to bring nature into the home, which can be seen in the materials, textures and colors in the space."
The look is relaxed but sophisticated, with many art pieces that Vito had commissioned especially for this project. "The installation in the entry is by me," he says of the large textured slab with pieces of wood in different finishes scattered on it. "I made it in a way that when someone walks in the house, they see a reflection of that piece and its materials in other areas of the home." Other notable pieces are in the living room: a large rattan sculpture of interlocking loops by Vito's sister Selina Romualdez, and a long painting with strokes in various shades of gray by Tzaddi Esguerra. "I love working with her for all our projects," Vito admits. "We tell her what colours to work with, and she makes the magic happen."
With the house finished in just over a year, the guys are looking forward to constructing seven more houses to complete the project, offering a lifestyle that is incredibly appealing. "Young, hip urbanites. Young families. If they're young, they at least feel young," says Stephen of who they see living in the space. "People who want to balance work and play, because this place is like a residence and a resort at the same time."
"Nowadays, with the way things are going in the Philippines, there is a focus on taking vacations, but not everybody has that chance. Not everybody can just take off whenever they want," Victor adds. "I really don't believe that a home is just your home, your vacation spot is just your vacation spot and your work place is just for work. I think you can have the best of all three, and this design incorporates that."
"It'll feel like you're going home to a vacation every day," Slater adds.
Although these gents are focused on the Sky Houses for now, they look forward to bringing more of this brand of living to other locations. "We're just looking for the right project, but I think the boys are in agreement that we really want to explore Cebu, particularly because this is the emerging market we want to be in. We just need to look for the right spot, and the right design," Stephen says.
More than just creating modern and luxurious properties, YKC Premier hopes to change the perception of what living in Cebu can be. "That's what we want to bring to Cebu," Stephen shares. "I haven't seen a development like this in Cebu, and a lot of the times I'd ask Slater, and he goes, oh no, the Cebuanos wouldn't want to spend for something like this. I kept telling him that if we build it, they will come. Cebuanos are ready for something edgy and daring, and I think this project will be a testament to that." With the first house already sold, that's certainly been proven true. After all, with just one visit to the Sky House, it's hard to imagine a better place to live.
(This article has already been published in Zee Lifestyle's February 2016 Real Estate Issue, "Defying Gravity" on pages 68-73.)
LOCKDOWN FUN: Whose Crib is This?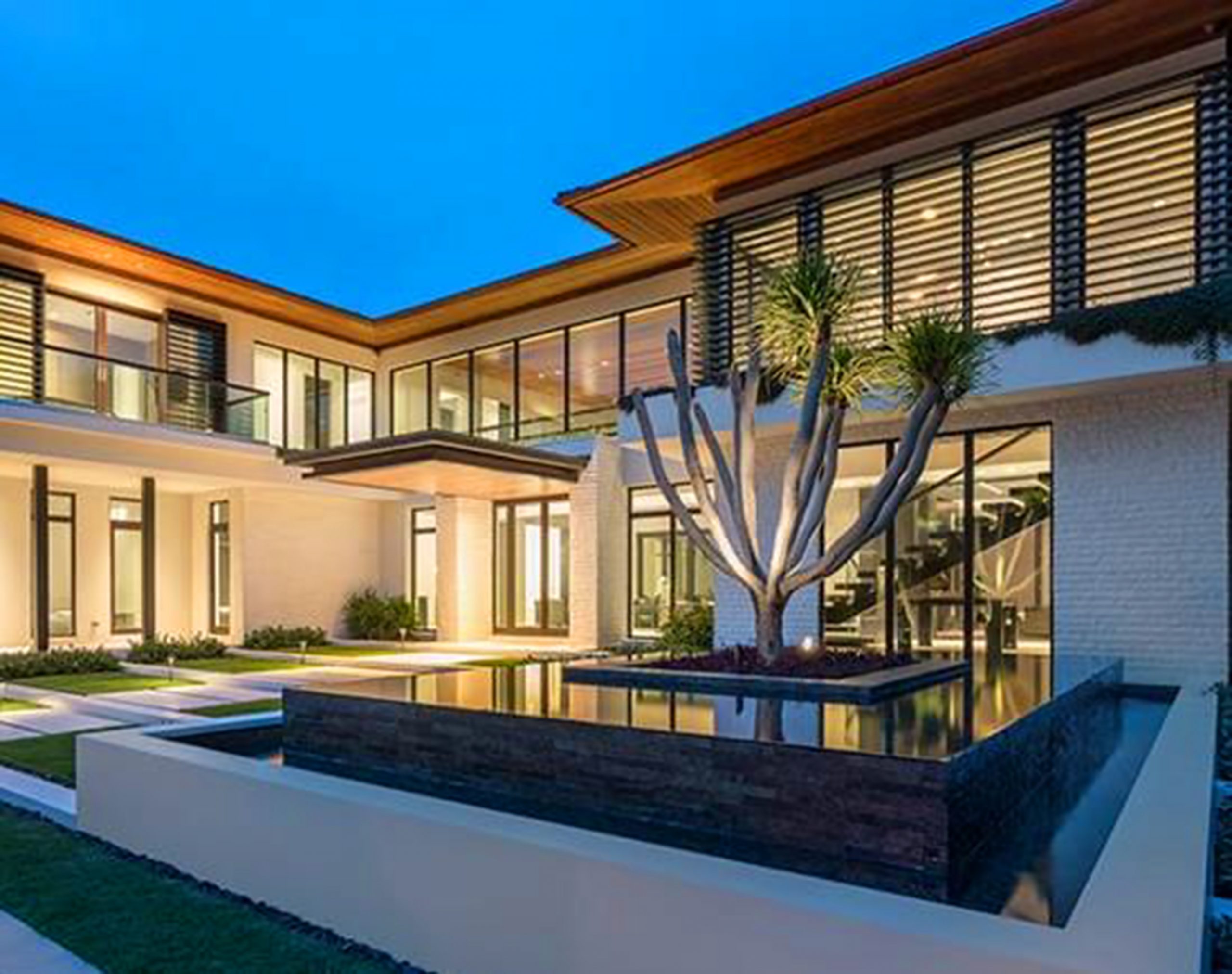 Here's one way residents of Cebu's exclusive villages created their own fun during zoom parties — guessing each other's home! Of course, you need a smart mastermind to curate the photos to make sure the homes of each of the amigas are not easy to guess.
So, here's a short tour of homes that was paraded during this very fun game. Homes are located in Maria Luisa, Northtown Homes, Beverly Hills and a beach house too.  Oh, and one came all the way from Scotland.
We hope your zoom parties are just as fun!