Where to Take Daddy for Father's Day Celebration
It's a Full Weekend Ahead for Dad at Radisson Blu Cebu
It must be the best treat for dad this Father's Day at Radisson Blu Cebu. As we pave the way for the man of the hour, a gastronomic journey is all set for the main man and an exclusive showcase of high-end sports motorcycles.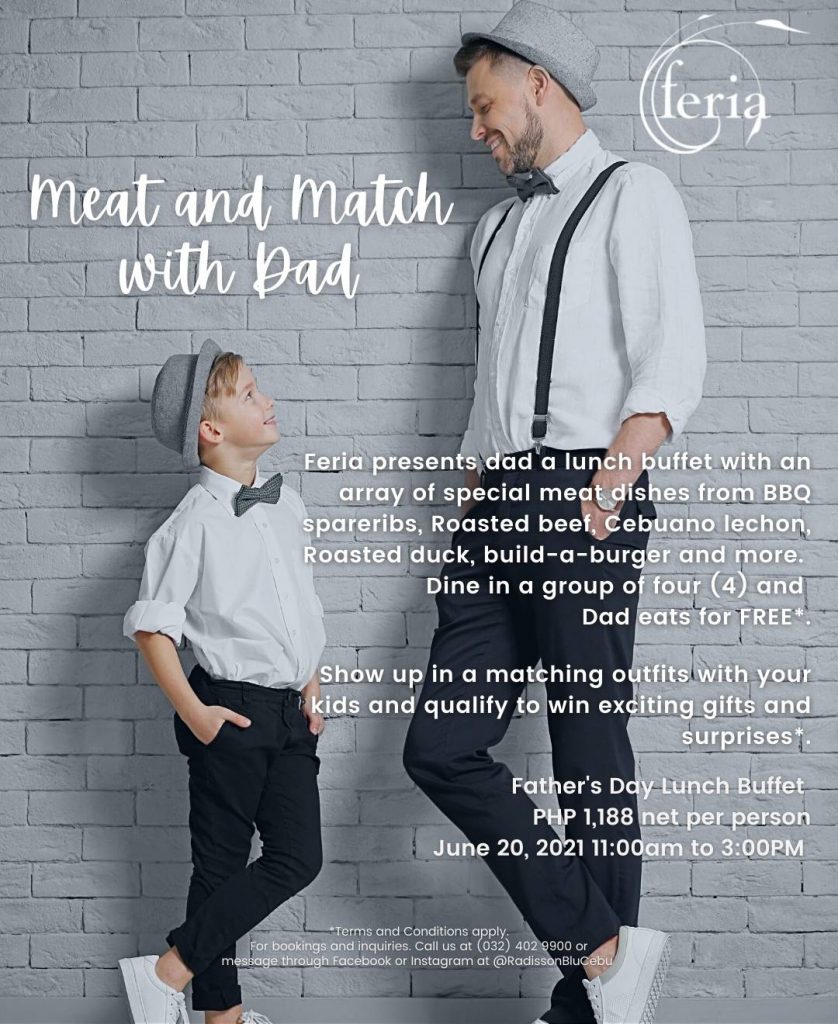 Meat and Match with Dad
20 June 2021, Father's Day, Feria prepares to welcome the man of the house to a well-deserved brunch banquet. It's a complimentary feast for Dad when he dines together with three (3) full paying companions.  The chefs of Feria present eight buffet stations fully packed from light fares of sushi, cold cuts, salads to distinct flavors of Indian, Chinese, Mediterranean, Malaysian and Filipino cuisines, with prominence of Feria favorites premium meats such as Roasted Prime Beef, Cebu Lechon, Baby Back Ribs, Roasted Duck and a-la-minute Burger Station, Malaysian Laksa just to mention a few. These crowd-pleasing specials are paired with free-flowing ingenious beverages mixed with garden herbs for a refreshing quench and a selection of local beers all for PHP 1,188 net per person.
And as a part of our 10th year anniversary, we've made it even more exciting for 10 lucky Dads to win fun surprises at Feria. Arrive in a matching get-up with your families, pose for a photo op, share on your social media accounts in Facebook or Instagram with a short motivational caption and get the chance to win an Overnight Stay at Radisson Blu Cebu, make sure to set your accounts on public and use hashtags #FathersDayAtFeria #RadissonBluCebu, tag @RadissonBluCebu so we can re-share your entries. Winners will be chosen based on the sheer number of "Likes" and comments, so make it count.
Moto-Expo 2021 
And rolling in at the Grand Lobby, for the ever-increasing interest of Cebuanos in the motor world, it is with equal excitement to bring motorbike aficionados one venue where they can view top-of-the-line motorcycles. 
Marvel on the ride of your next road adventure as Motology, Triumph Motorcycles Cebu and Harley-Davidson Cebu display their best motorcycle featuring Honda VFR 1200, Bristol Classic 400i Omega, KTM Adventure 1290, Honda Gold Wing, Triumph Trident 660, Triumph Tiger 900, Triumph Bobber 2022, Triumph Rocket 3, Harley-Davidson Pan-America, Can-Am Ryder, and Can-Am Spyder on a three-day show from 18 – 20 June 2021. 
Give your Dad the most exciting celebration he deserves only at Radisson Blu Cebu.
The SGS certified deluxe hotel ensures a secure dining environment following a 20-step hygiene protocol that includes social distancing measures, implementing hand hygiene stations around the property, and increased frequency in cleaning and disinfection. 
For inquiries and table reservations, please call (032) 402 9900 or email rhi_rdce@radisson.com.
Crimson Resort & Spa Mactan's Feast for Dads
Crimson Resort & Spa Mactan is preparing a Father's Day celebration like no other. The resort's award-winning restaurants are inviting families or even couples to dine this Father's day weekend and enjoy a sumptuous collection of specialties perfect for any the day's celebration. Gather the family at Azure Beach Club and indulge in its famed modern-Asian menu and dine in a beachside setting with a panoramic view of the sea. You will then be treated to a special four-course Father's Day menu is curated by restaurant's incredible culinary team. The menu will include dishes like Crispy Roasted Dumplings with Orange and Basil Dipping Sauce, Green Asparagus Veloute with Poached Norwegian Salmon and Baby Shrimps, Grilled Pork Tenderloin with Creamy Polenta and Glazed Onions and Vanilla & Lemongrass Crème Brulee.
Azure's Father Day menu is available from June 18 to 20, 2021 with a rate of Php 1,500 net per person.
***
For a more intimate celebration, Enye by Chele Gonzalez is the perfect option for you. Whether you are celebrating with the whole family your just your special someone, expect a fare of authentic and sumptuous Spanish specialties prepared by Executive Sous Chef, Ivan Saiz Sordo. The menu will showcase variety of Spanish dishes that will feature a hearty selection of meats like, beef and lamb. The four-course menu will include Sopa de Cebolla con Tortellinis de Carrillera de ternera for appetizer, Fideua De Pulpo for first course, Cordero Asado con Menestra de Verdura y cremita de Ajo for the main course and ending with Bizcocho de Remolacha con Fresas y espuma de Remolacha as dessert.
Enye's Father's Day menu is available from June 18 to 20, 2021 with a rate of Php 1,800 net per person.
For those of you who choose to celebrate Father's Day at home, Enye's At Home menu is perfect for you. This specially curated collection of Spanish specialties from Tapas to Meat Lovers will make the celebration at home more special. To view the complete menu, head to bit.ly/EnyeatHome and order by calling 401 9999 or email mactan.foodbevee@crimsonhotel.com.
Azure Beach Club and Enye by Chele Gonzalez is located at Crimson Resort & Spa Mactan, Seascapes Resort Town, Mactan, Lapu-Lapu City.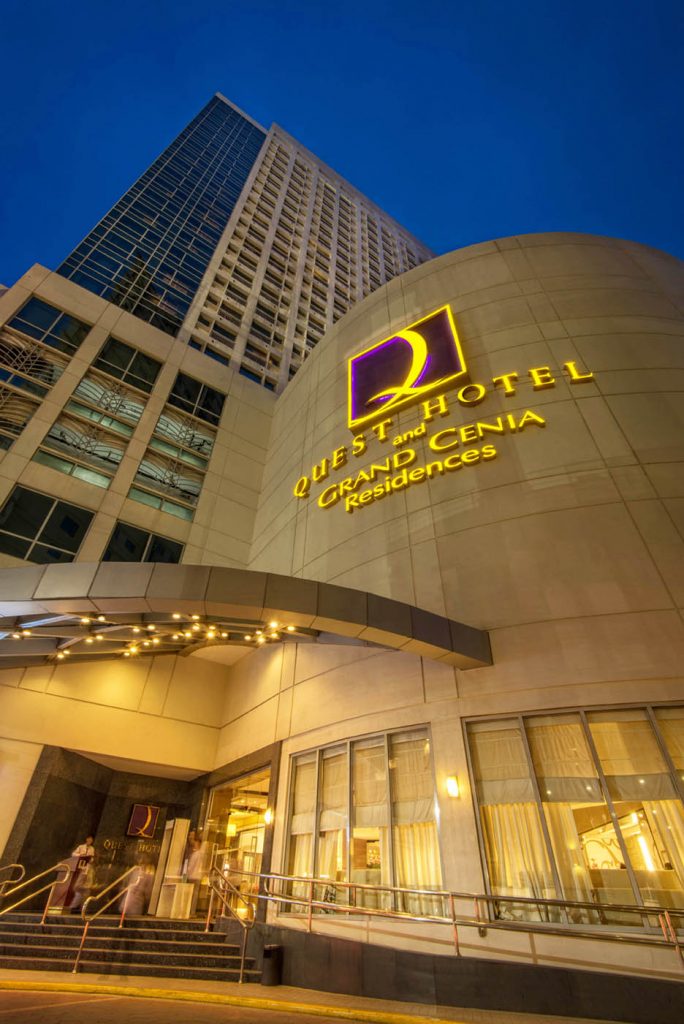 Exciting Treats for Dad at Quest Hotel & Conference Center Cebu
Only the best treats for the best Dad ever! Gather the family and honor Dad on Father's Day with a variety of fun activities at Quest Hotel & Conference Center Cebu. 
Dine safely and satisfyingly with a sumptuous buffet spread at Pusô Bistro & Bar. The Father's Day Lunch Buffet features mouthwatering favorites including Cebu's famous lechon, paella valenciana, duck roulade, surf and turf BBQ, a variety of main courses, sushi and sashimi, salad and charcuterie, pizzas and pastas, native delicacies, and desserts. The Father's Day Lunch Buffet is on 20 June 2021, Sunday, from 11:30AM to 2:30PM and is at Php1,200 net per person.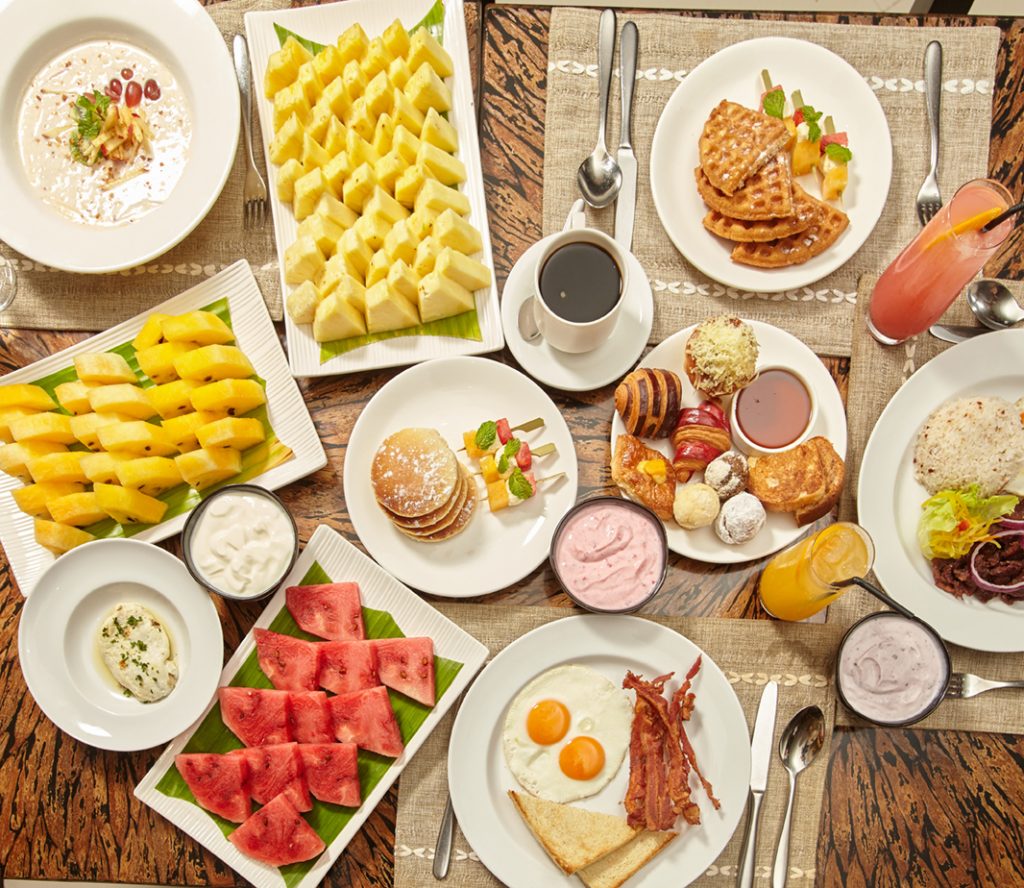 If you want to bring the delightful dining experience to your homes, Pusô Bistro & Bar is also offering Father's Day Party-to-Go sets, which are inclusive of soup or appetizer, mains, dessert, and a complimentary bottle of red or white wine. The Father's Day Party-to-Go set is available on 19-20 June 2021, and is at Php788 net per person for a minimum order of five (5) persons. 
Don't forget Dad's present! Guests staying at Quest Hotel & Conference Center Cebu within June 2021 may also avail of an exclusive discount at Recreational Outdoor Exchange or R.O.X. Guests need to simply present their hotel booking upon purchase at either the R.O.X. Ayala Center Cebu branch or R.O.X. SM Seaside branch. 
To start off the weekend celebration, you can also bring dad for a massive breakfast treat! Kick-off the Father's Day weekend with a hearty spread at Cebu's best breakfast buffet in Pusô Bistro & Bar. The breakfast buffet features a variety of morning favorites including appetizers and mains, native delicacies, soups, bacon and egg station, fresh breads and cereals, salads, and free-flowing coffee and juices. Quest Hotel's breakfast buffet is available weekly, from Fridays to Sundays, from 6AM to 10AM. It is at Php605 net per person.  
Guests can be assured of a safe experience as Quest Hotel & Conference Center Cebu is awarded with the Safe Travels seal by the World Travel & Tourism Council since 2020, in recognition of the Culture of Clean initiatives. 
Quest Hotel & Conference Center Cebu is also recognized by the Department of Tourism with the Safety Seal Certification, a nationwide program recognizing establishments observing minimum public health standards and contact tracing initiatives.
Father's Day is set to be a day of fun treats at Quest Hotel & Conference Center Cebu. For reservations, guests may call (63 32) 402 5999 or fill-up bit.ly/PusoReservationForm. For real-time updates, guests may like and follow @questhotelcebu on Instagram and follow facebook.com/cebuquesthotel. 
ABOUT CHROMA HOSPITALITY
Chroma Hospitality, Inc. is a young, forward-thinking company crafting bold, innovative hospitality brands. Owned by Filinvest Hospitality Corporation, Chroma is the management company behind Crimson Hotel Filinvest City, Manila, Crimson Resort and Spa Mactan, Cebu, Quest Hotel and Conference Center in Cebu City, Quest Plus and Conference Center in Clark, Pampanga, Quest Hotel Tagaytay and Crimson Resort and Spa Boracay. For more information please visit http://chromahospitality.com/.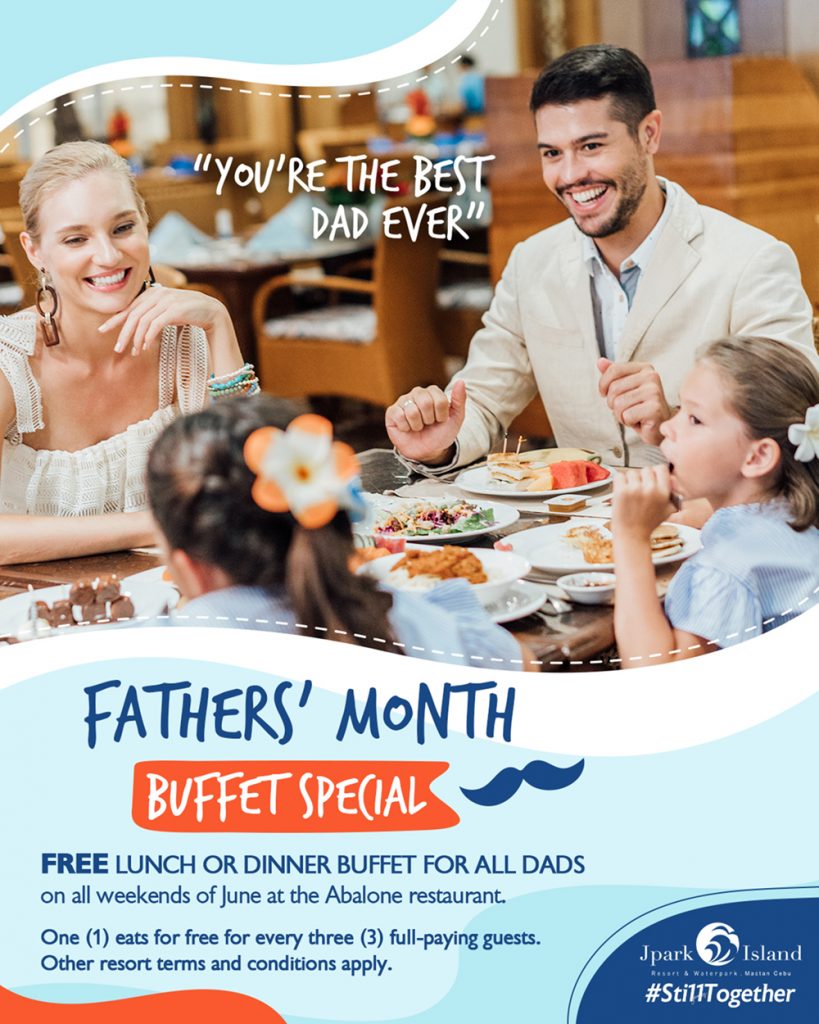 Fathers' Month Celebration at Jpark Island Resort With Mercedes Benz & Jeep!
June is about the most important man in your life – your dad! Show him your love by treating him and the whole family to a rewarding resort getaway at Jpark Island resort & Waterpark Mactan, Cebu. 
Satisfy Dad's appetite with the Abalone's wider and bigger selection of fresh and sumptuous international cuisines, for only Php 1,200 nett per adult and Php 600 nett for kids five (5) to twelve (12) years old. What's more is a dad eats for FREE for every three (3) full-paying guests! Available only on all weekends of June.
Have a quality time with him and book a room with a special rate of Php 6,000 nett stay in a Deluxe room with breakfast buffet for two (2) adults and two (2) kids four (4) years old and below. 
To make Dad's day extra special, a display of the  Mercedes  Benz & Jeep cars will be held at the new beach on June 18 to June 20, interested guest can check them out and even test drive a new Jeep Compass. Terms and conditions apply, first-come-first-serve basis. 
For inquiries and reservations, please call (6332) 494-5000. Promotions may not be combined with any other discount or offers. Prior reservation is encouraged. Other terms and conditions apply. 
Jpark Island Resort & Waterpark Mactan,Cebu is located at M.L. Quezon Highway, Maribago, Lapu-Lapu City, Cebu. For more information contact (6332) 494 50000, visit www.jparkislandresort.com or email rsvn@jparkislandresort.com.  Check out https://www.facebook.com/jparkislandresort or follow @jparkislandresort on Istagram for updates.
Bask in Tranquility & Relaxation in this New Hotel within the City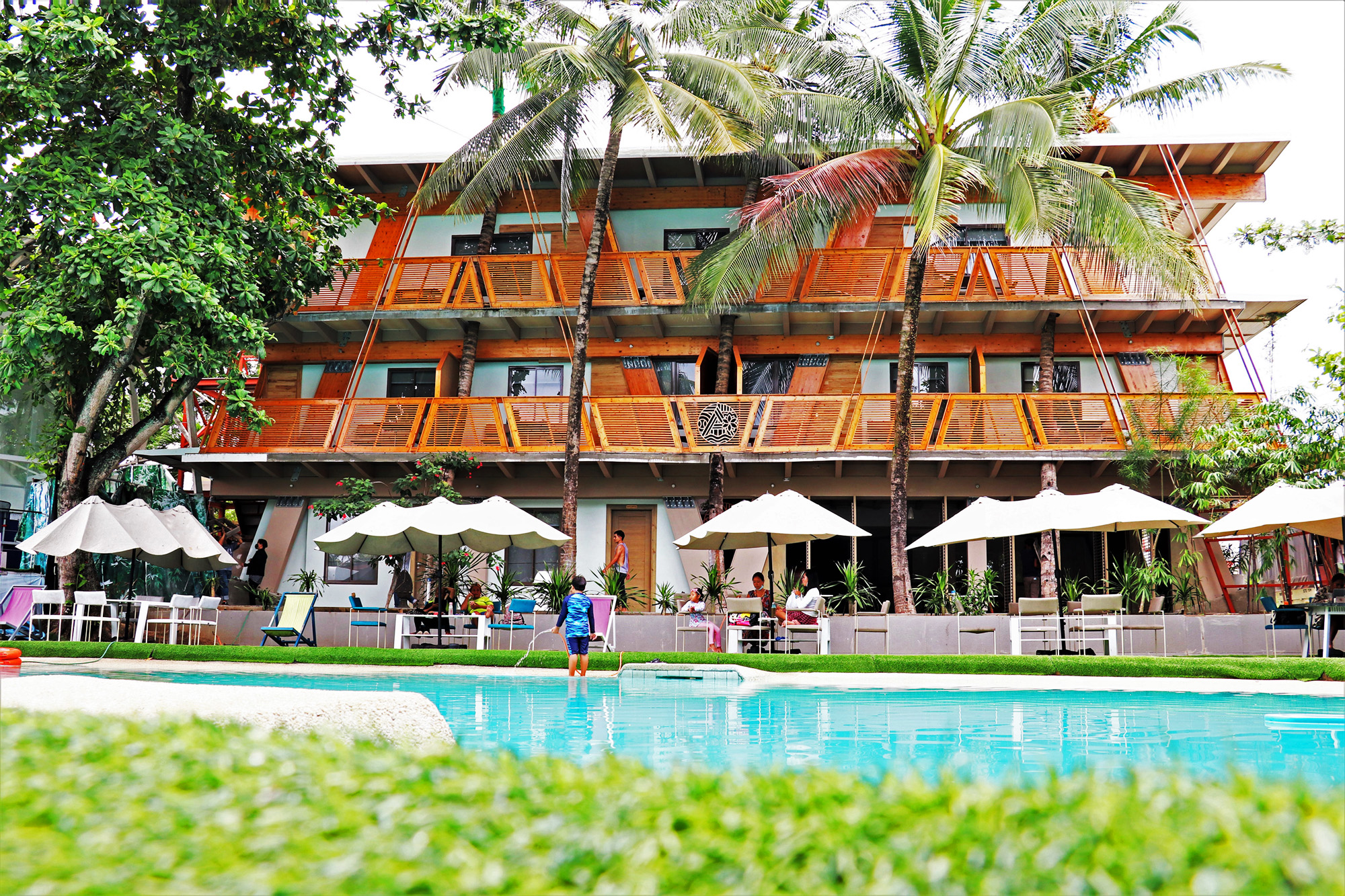 "A" for ASMARA
by Allain Dumon Fonte
In this very fast-paced world that we live in, we find ourselves in a never-ending race of deadlines, submissions, and to-do-lists.  However, when things become too much to take, we need to pull out the plug and reboot ourselves.  It's fine to pat your own shoulder and tell yourself that you have done enough; and so, you should stop, take a deep breath, and drop everything.  I usually take myself to a quiet and remote place, and with a whole new scenery.  I want to be lost somewhere where nothing can remind me of work. Yet, the challenge for many of us is time. Some of us only have one off-day from work in a week; while others are lucky to have two days.  Hence, travelling to the Bahamas or to the Caribbean is no longer viable. Even travelling to the world-class resorts in Mactan, to the mystic islands up north, and to the serene beaches down south of Cebu takes so much time because of the traffic situation.  Time is of essence and spending it wisely will be our best investment.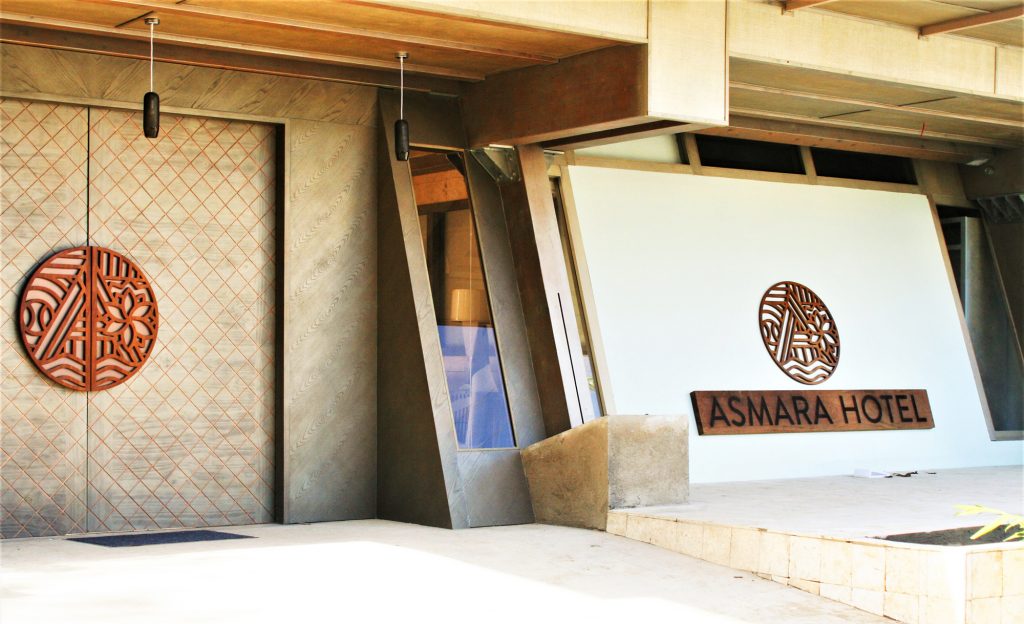 Then, I discovered a new haven just a few minutes' drive from Cebu's central business district. The ASMARA Urban Resort and Lifestyle Village is a hidden gem.  Even driving up to the main doors of the resort, you can already feel the exclusivity of this place. Stepping out from the car and walking to the main lobby with a view of the pool to the left, I feel being transported to a whole new world.  The architecture, the interior, the furniture, and the total design concept of this hideaway has created an ambiance comparable to that of the Leadwood Lodge Safari Resort in South Africa or to the Escondido Villas in Acapulco.  I sat in the lobby as I waited to be served.  I listened and listened very well; surprisingly, I can only hear the birds chirping, the wind gushing down the valley, and a few guests having fun at the pool.  Imagine having this tranquil experience in the heart of the metropolis is extremely amazing with a capital A.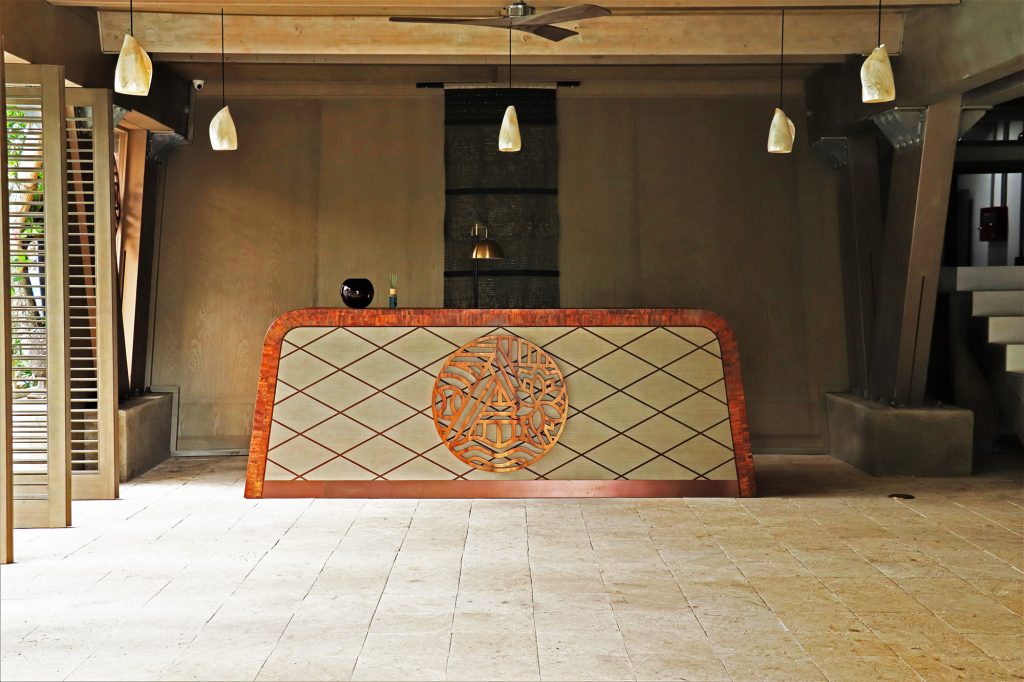 Because I got intrigued with the interior, I asked the hotel staff who the architect and the interior designer are; and she gladly introduced me to the owner, the architect, the interior designer, the design concept master, and even the furniture artist of this fine establishment, Mr. Carlo Cordaro.  This is how casual and relaxed the environment is; you will get to meet the owner and converse with him.  I am struck to meet someone with multi-talents but with such humility.  Mr.  Cordaro indulged my inquisitive mind by showing me how he conceptualized and then started building this former racetrack into a perfect haven.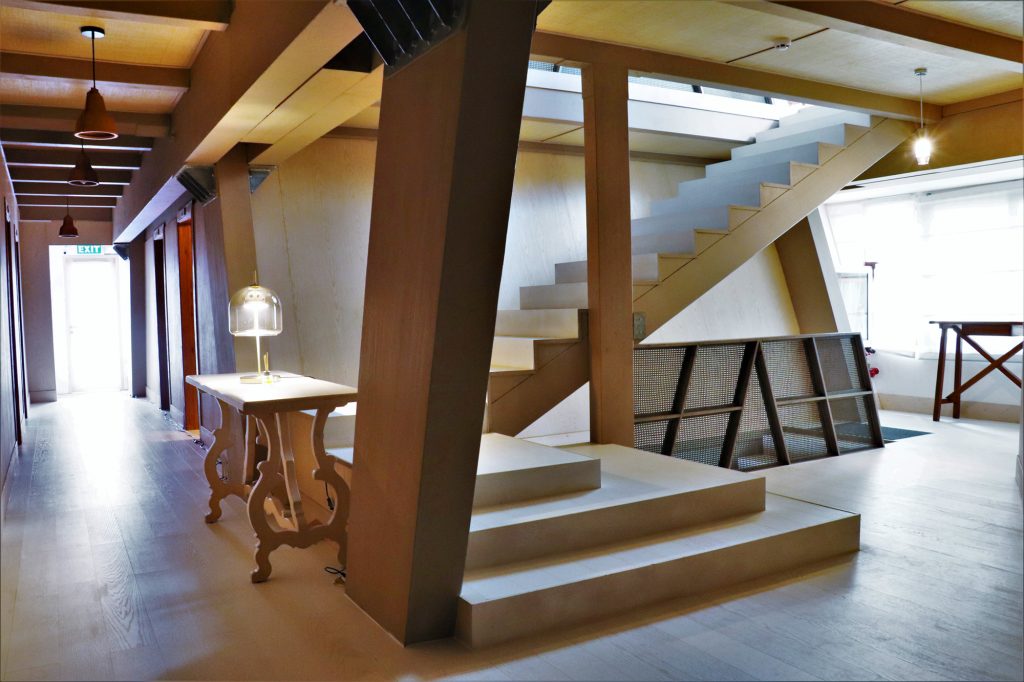 Mr. Cordaro explained that as an artist he keeps four important things in mind.  First, the location and the environment.  ASMARA sits in the valley with the hills of Maria Luisa Estate to its east. Thus, the location is gifted with the cool breeze from the hills, and Mr. Cordaro took advantage of this by creating an open-space restaurant and recreation area.  The restaurant is also part of the village's recreation space where guests enjoy yoga sessions, or a dip in the pool, or even a tennis match.
Second, Mr.  Cordaro wants to make use of the local raw materials and create a venue that is distinctively Cebuano; and this is what makes Asmara remarkable and unique.  The quirky hotel doors are diagonal and lined with banana skin fibers, the modern-designed furniture are all made from high-quality wood, the walls are lined with abaca fibers, and the tall coconut trees entwine with the rooms' viewing decks.  Guests have an exquisite panorama of the sunset and the recreation space in the village.  I told Mr.  Cordaro that the rooms have already soothed my stressed thoughts.  This brought us to the third concept that Mr.  Cordaro considers in designing, "the emotion".  He wants his design pieces, from furniture to spaces, to convey emotions to the guests.  He said that before finishing a masterpiece, he always puts himself in the shoes of other people and asks himself if the art pieces exude emotions or connect with him.  He believes that any work of art must connect with the people to be appreciated.  ASMARA Urban Resort and Lifestyle Village is very well thought of because every space and every corner can deliver emotions of relaxation and ease.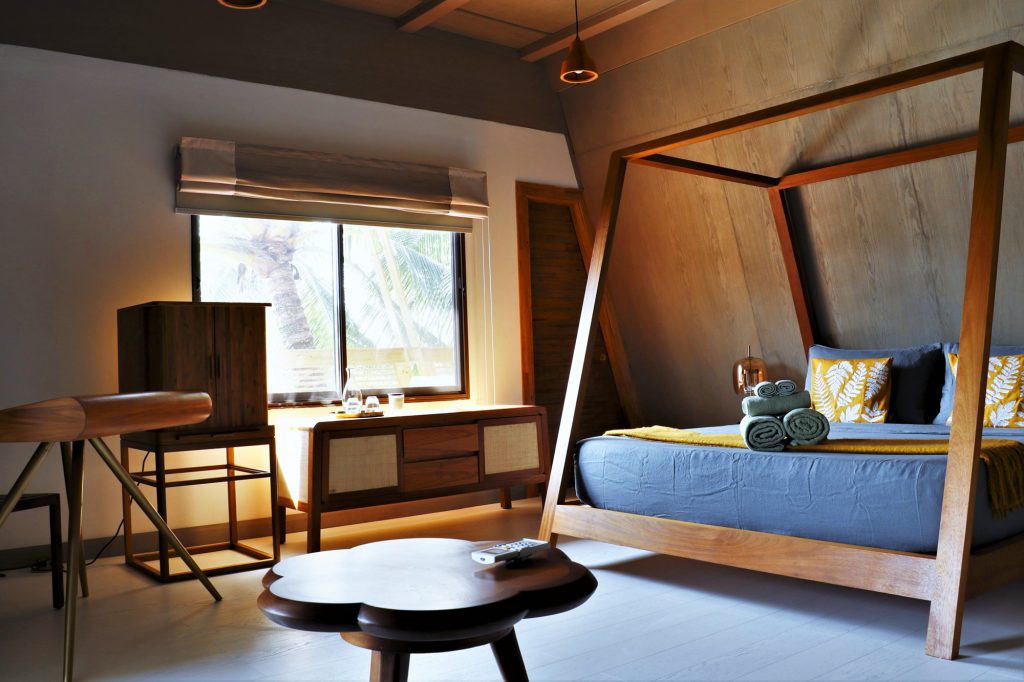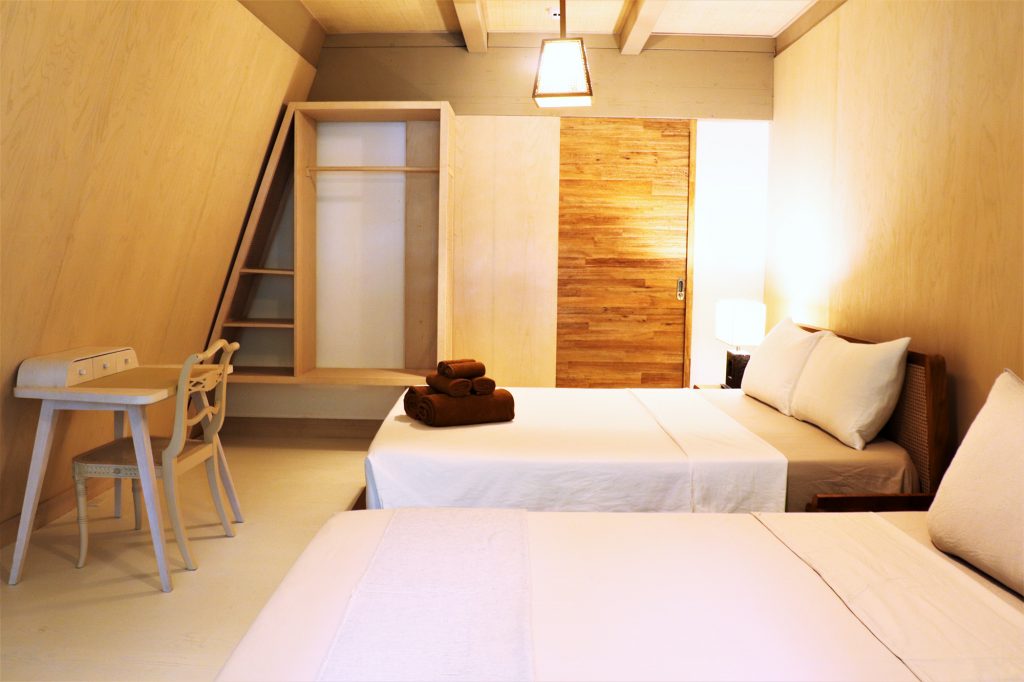 When I asked him for the fourth element, Mr. Cordaro smiled and answered, "sustainability".  He wants ASMARA to be as green as it could be.  The open-space restaurant uses less electricity because it maximizes the natural light and the cool breez. The glass pyramid in the middle of the dining area does not only manipulate the natural light but it is also a gigantic rainwater collecting facility. The use of indigenous local materials for the interior of the hotel and the pillars of wood that support the three-story hotel building make ASMARA one of the most sustainable establishments in Southeast Asia.  Mr.  Cordaro has not only made ASMARA an asset to the economy and tourism, but also an asset to the environment.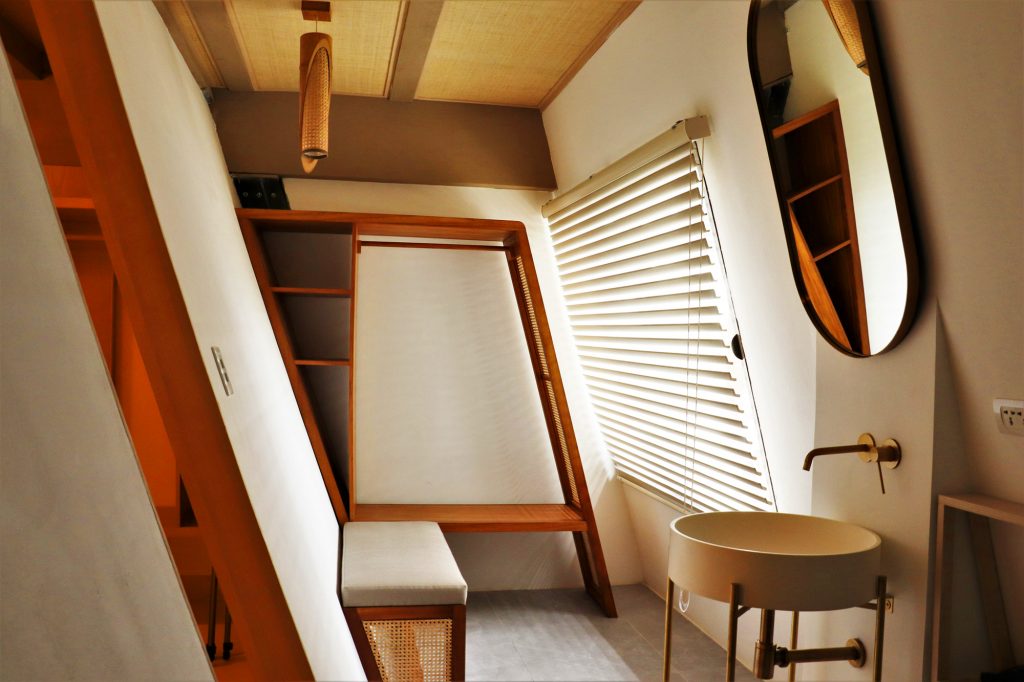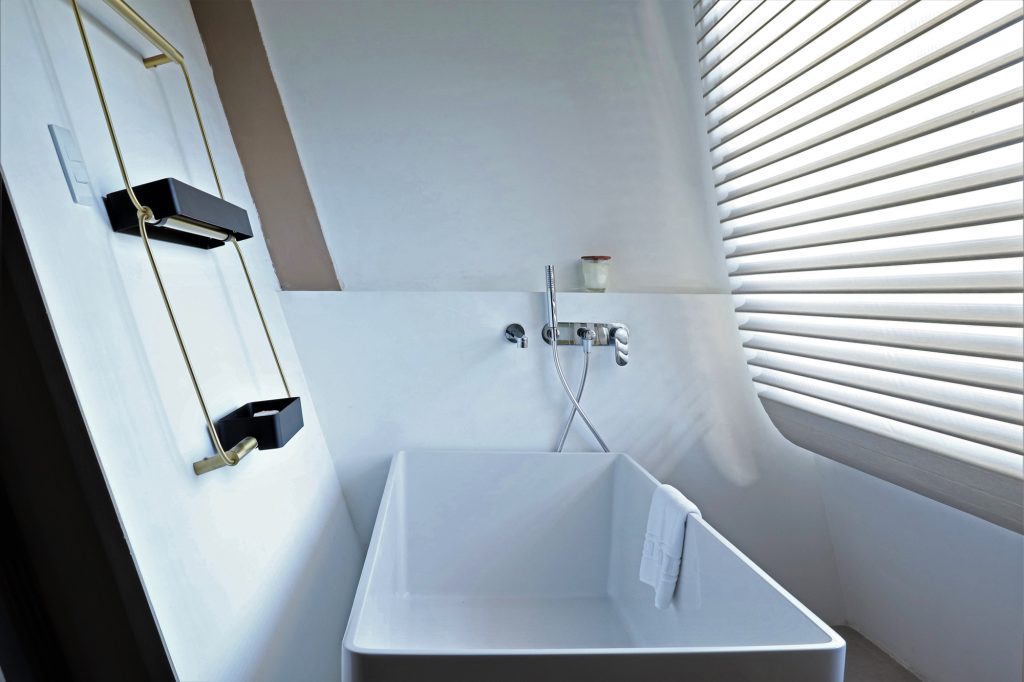 Since we were already in the dining area, Mr. Cordaro offered that I should try their authentic Italian dishes.  I took the liberty of ordering the pizza rolls, and it refreshed my memories of Palermo at Frida Pizzeria.  I shall not disclose how many pieces I ate that afternoon because it was just divine.  The chicken skewers became special with the restaurant's secret sauce.  They were heaven to my taste buds.  Please do not let me start with the healthy options for their beverages.  Every fruit juice is freshly squeezed and very well-concocted.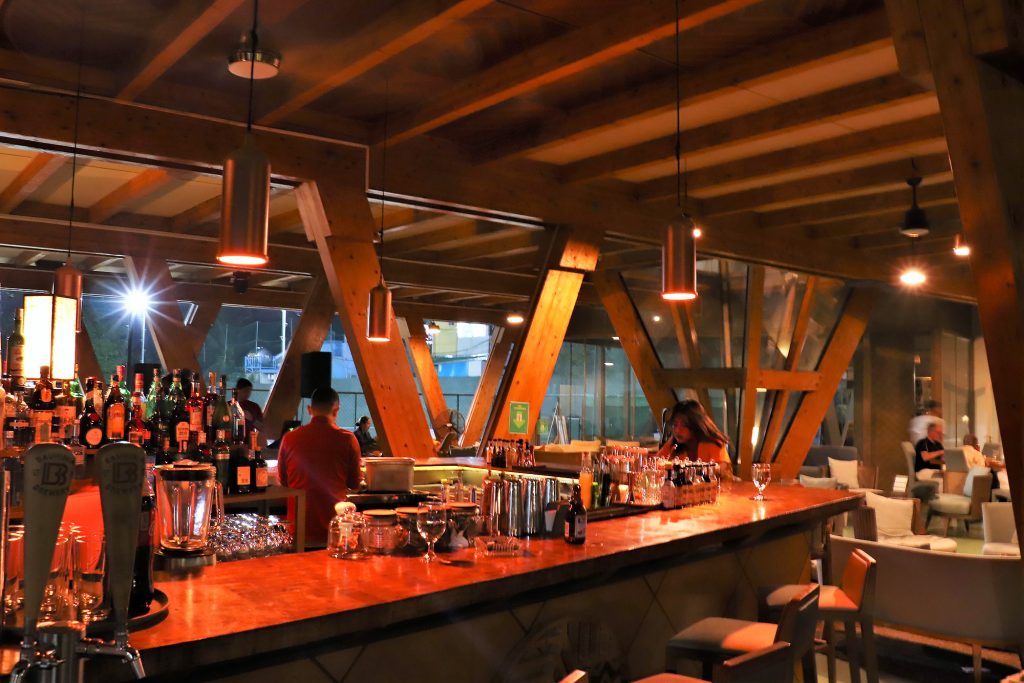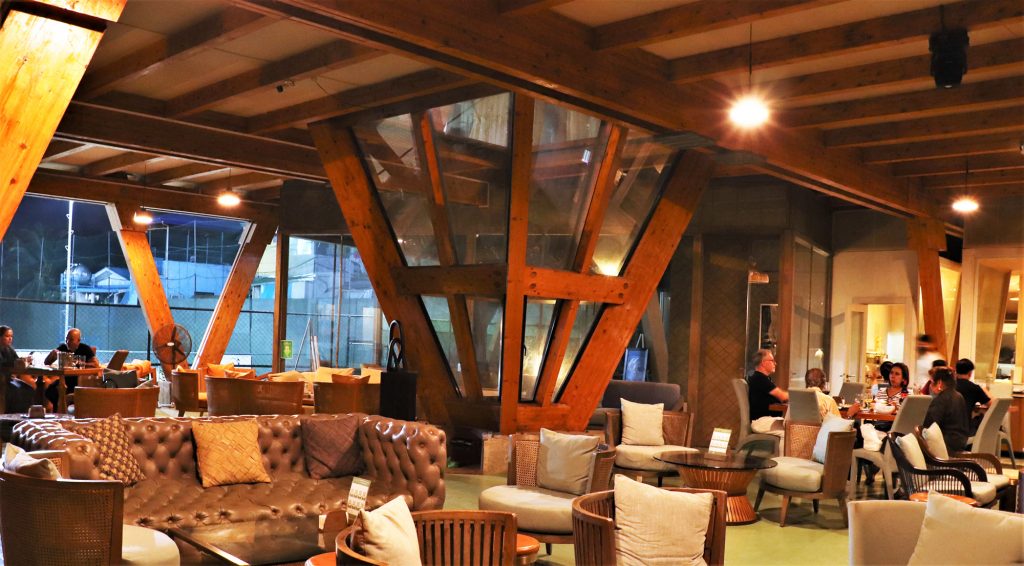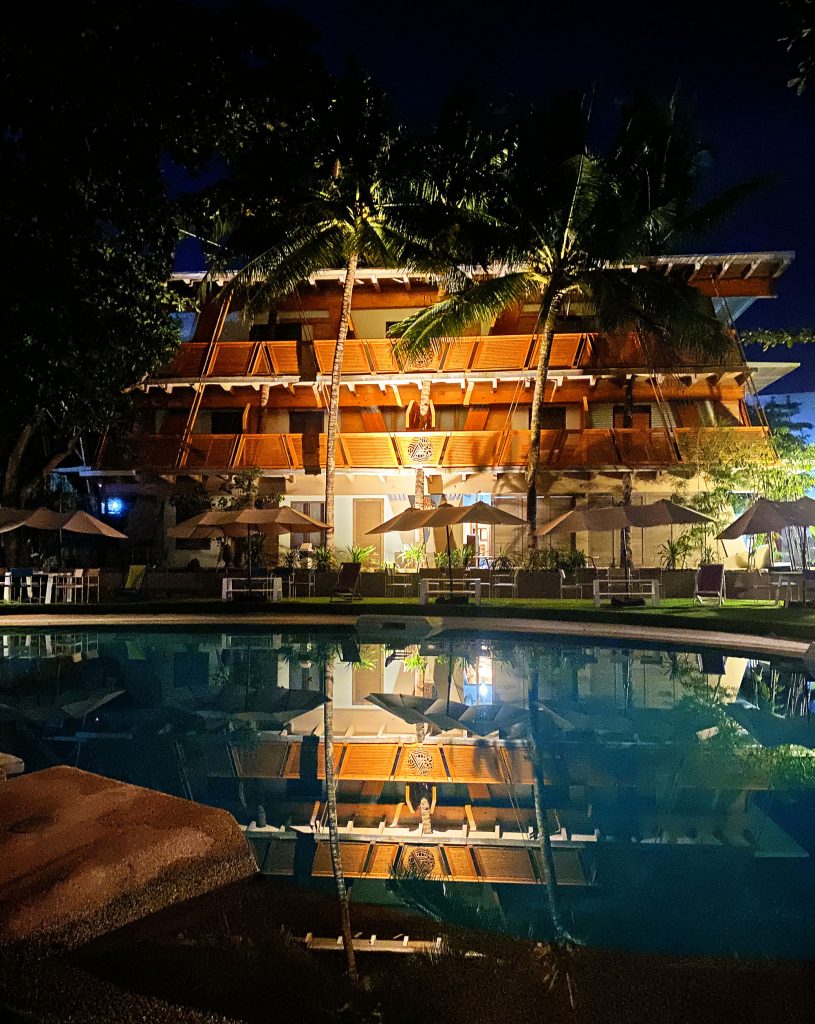 After the very delightful conversation with Mr. Cordaro, I finally settled in my room and enjoyed my four seasons drink on my room's balcony with the scene of the orange sky, the breeze brushing my face and the sounds of water from the pool. With Gabriel Garcia Marquez's book "One Hundred Years of Solitude" in my hand, I felt great that very moment.  Asmara Urban Resort and Lifestyle Village is a gift to mankind.  
A for amazed…A for astonished…A for awed…A for ASMARA.
Four Books To Read When Bored
By Chrissy Grey Resaba
Boredom is always a struggle for people when they ran out of things to do. Thankfully, books are there to help save the day. It is always fascinating to embark on a journey to the unknown just by comfortably sitting on a couch. There is no frigate like a book. Indeed, treat yourself with an unparalleled kind of travelling by reading a book. Books are a testament that it could take you lands away. Pages unraveled the most marvelous stories one could have ever read. 
Therefore, now is the right time to take a book or two from your shelves and start reading again. Better yet, start reading some new books that can be found on the web? Below are some recommendations which are rated multiple stars by Goodreads.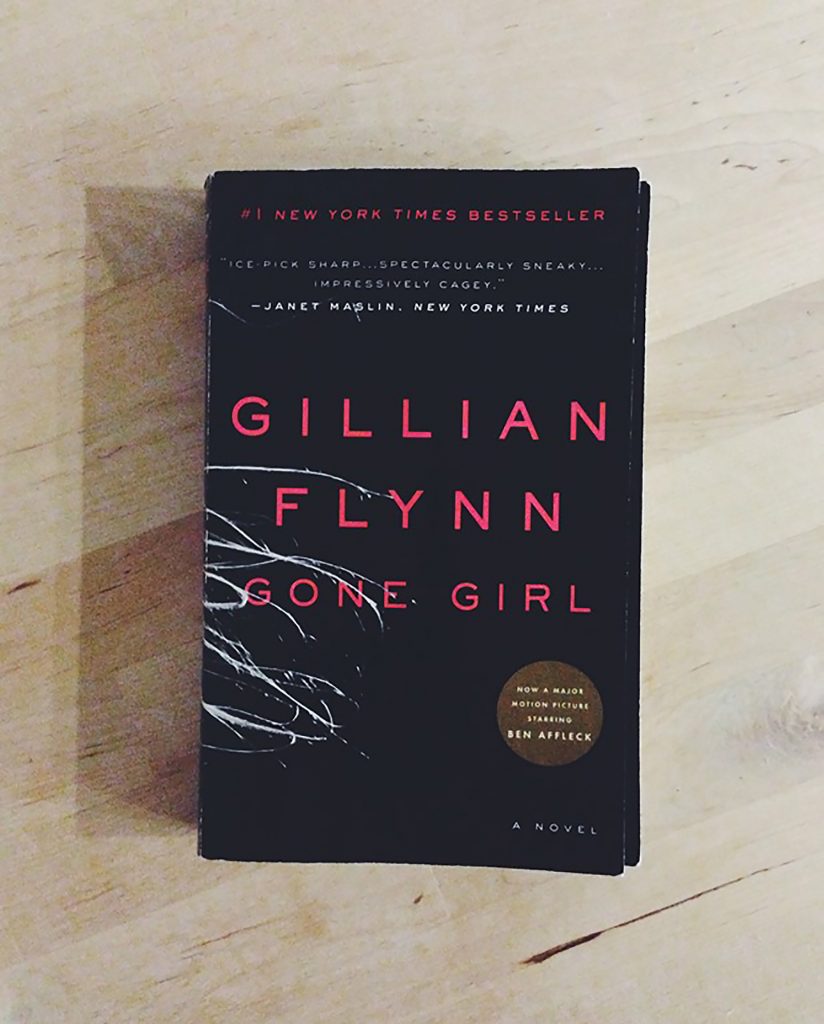 Gone Girl by Gillian Flynn
This reading material is dubbed as one of the most addictive books of all time. Give yourself a whirlwind experience from its complex plot.
Book's blurb:
"Marriage can be a real killer.
On a warm summer morning in North Carthage, Missouri, it is Nick and Amy Dunne's fifth wedding anniversary. Presents are being wrapped and reservations are being made when Nick's clever and beautiful wife disappears from their rented McMansion on the Mississippi River. Husband-of-the-year Nick isn't doing himself any favors with cringe-worthy daydreams about the slope and shape of his wife's head, but passages from Amy's diary reveal the alpha-girl perfectionist could have put anyone dangerously on edge.
Under mounting pressure from the police and the media – as well as Amy's fiercely doting parents – the town golden boy parades an endless series of lies, deceits, and inappropriate behavior. Nick is oddly evasive, and he's definitely bitter – but is he really a killer?
As the cops close in, every couple in town is soon wondering how well they know the one that they love. With his twin sister, Margo, at his side, Nick stands by his innocence. Trouble is, if Nick didn't do it, where is that beautiful wife? And what was in that silvery gift box hidden in the back of her bedroom closet?"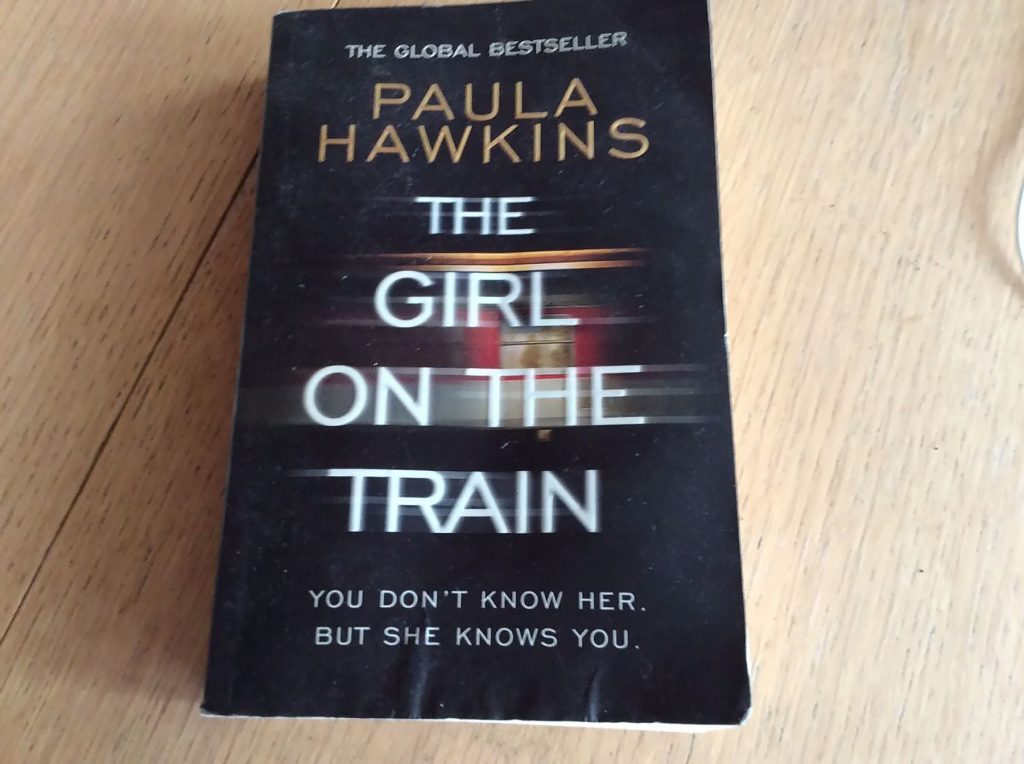 The Girl on the Train by Paula Hawkins
If one is a stan of thriller or crime genre, this British novel read is definitely the one for you.
Book's blurb:
"Rachel catches the same commuter train every morning. She knows it will wait at the same each time, overlooking a row of back gardens. She's even started to feel like she knows the people who live in one of the houses. "Jess and Jason," she calls them. Their life – as she sees it – is perfect. If only Rachel could be that happy. And then she sees something shocking. It's only a minute until the train moves on, but it's enough. Now everything's change. Now Rachel has a chance to become part of the lives she's only watched from afar. Now they'll see; she's much more than just the girl on the train …"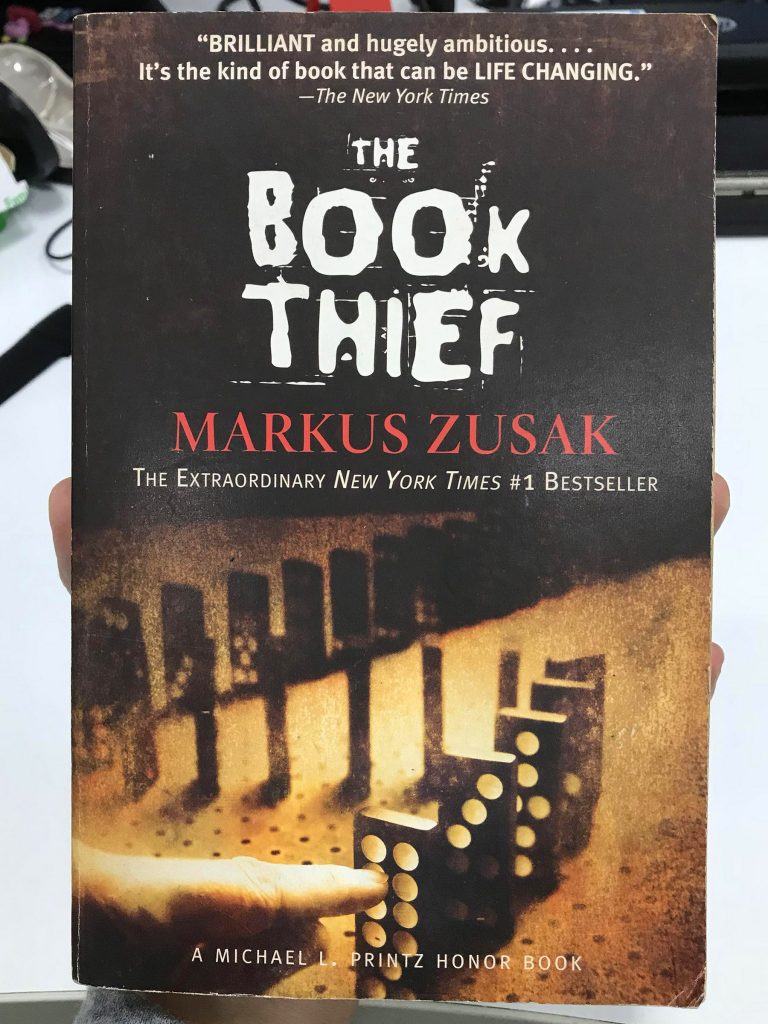 The Book Thief by Markus Zusak
One of the most compelling books of all time and a gem too. A page-turner that keeps you emotionally absorbed.
Book's blurb:
"It is 1939. Nazi Germany. The country is holding its breath. Death has never been busier, and will be busier still.
By her brother's graveside, Liesel's life is changed when she picks up a single object, partially hidden in the snow. It is The Gravedigger's Handbook, left behind there by accident, and it is her first act of book thievery. So begins a love affair with books and words, as Liesel, with the help of her accordion-playing foster father, learns to read. Soon she is stealing books from Nazi book-burnings, the mayor's wife's library, wherever there are books to be found. 
But these dangerous times. When Liesel's foster family hides a Jew in their basement, Liesel's world is both opened up, and closed down."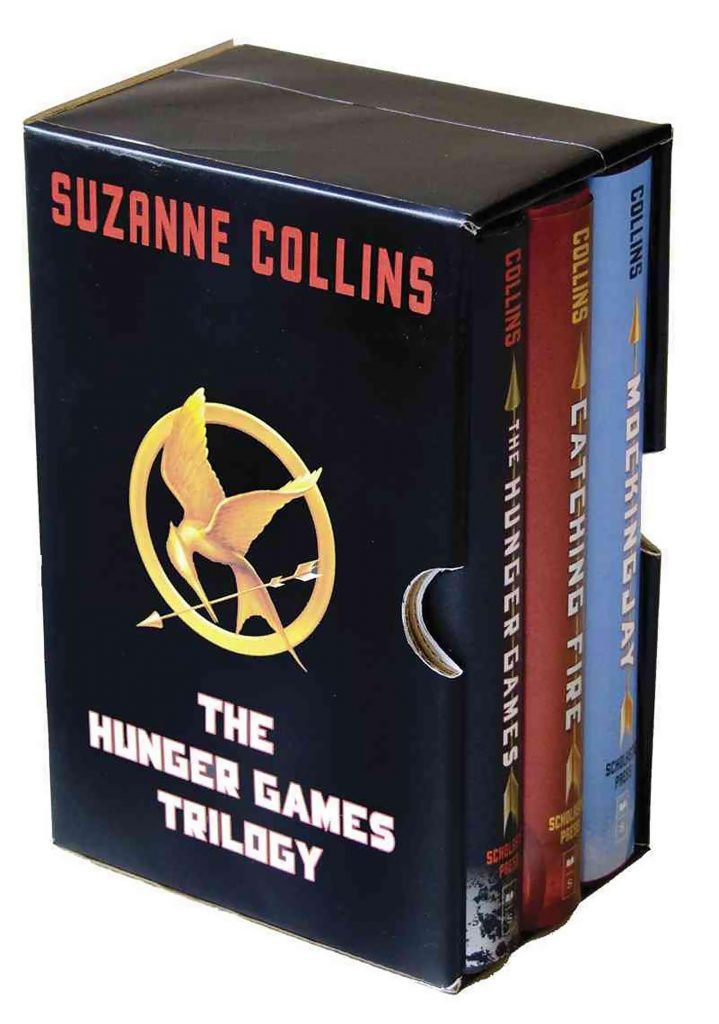 The Hunger Games by Suzanne Collins
This dystopian fiction has gone to the main screen. Before indulging yourself of some binge-watching of this trilogy, it's better to drown yourself with words and get hooked by it.
Book's blurb:
"Could you survive your own, in the wild, with everyone out to make sure you don't live to see the morning?"
In the ruins of a place once known as North America lies the nation of Panem, a shining Capitol surrounded by twelve outlying districts. The Capitol is harsh and cruel and keeps the districts in line by forcing them all to send one boy and one girl between ages of twelve and eighteen to participate in the annual Hunger Games, a fight to death on live TV. Sixteen-year-old Katniss Everdeen, who lives alone with her mother and younger sister, regards it as a death sentence when she is forced to represent her district in the Games. But Katniss has been close to dead before – and survival, for her, is second nature. Without really meaning to, she becomes a contender. But if she is to win, she will have to start making choices that weigh survival against humanity and life against love."
6 Shows on Netflix to Binge-Watch While on Quarantine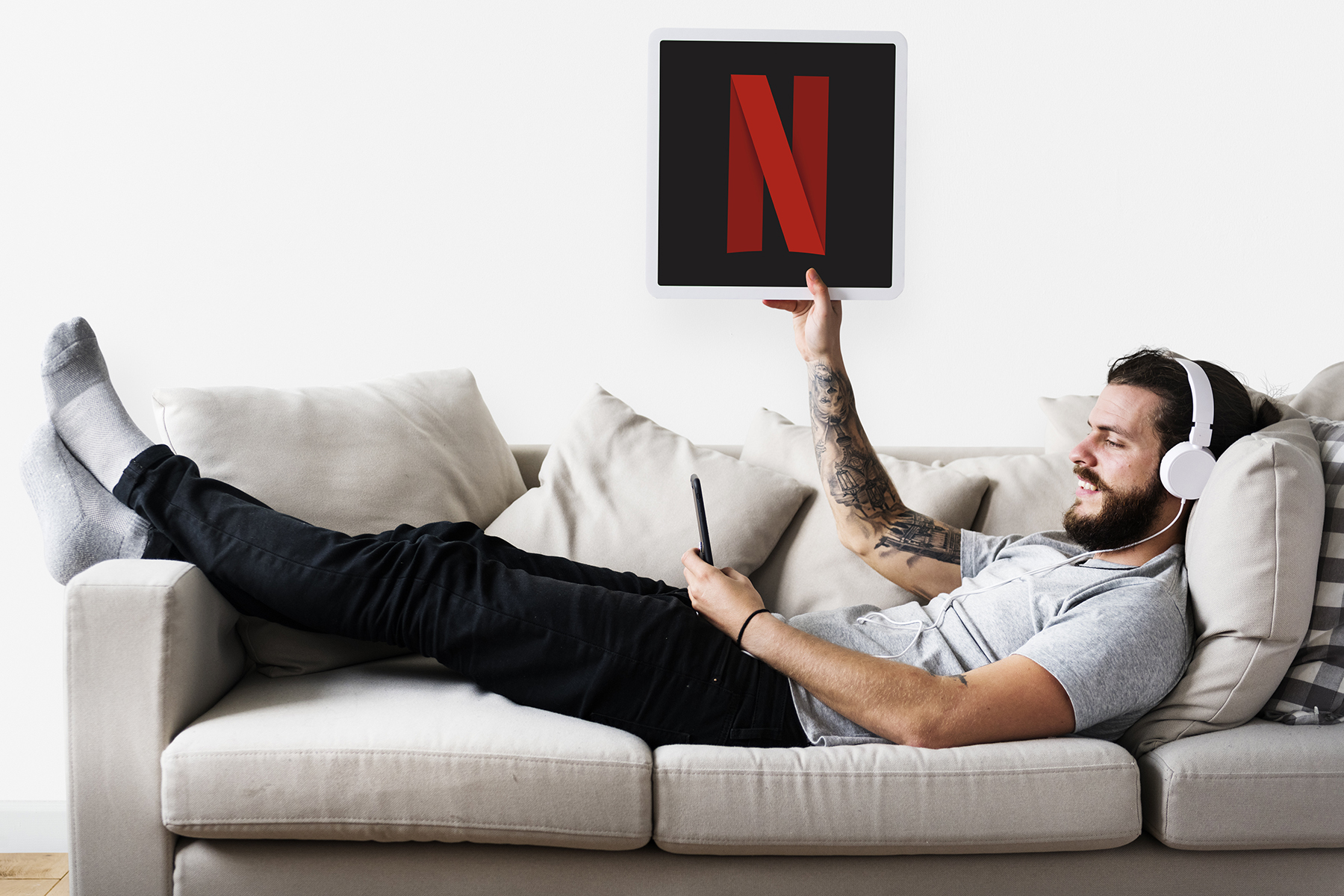 By Chrissy Grey Resaba
Staying at home feels so foreign to people who always like to go out. But for some, it is an uplifting feeling to stay in all day. Staying at home is the paramount step in stopping the proliferation of the COVID-19 virus. It will not take a week or two but a month. Meanwhile, it is quite tempting to just curl up in bed with the most comfortable blanket and sleep all day. There are still a plethora of things to try or do more than just remaining in bed.
Netflix is now a name of the game when it comes to movie watching. Movies are streamed online which is easily accessible other than the ordinary movie watching from DVDs. Enough said, have a list of your favorite TV series and shows, movies, or documentaries you haven't been updated to watch for quite some time. May it be re-watching your all-time favorite Game of Thrones, Friends or How to Get Away with Murder or watch something new from the offering of the online streaming app, Netflix, pretty sure, kills the time with entertainment.
Whatever you're searching for, Netflix is there to deliver. Here are six Netflix shows that might pique your interest.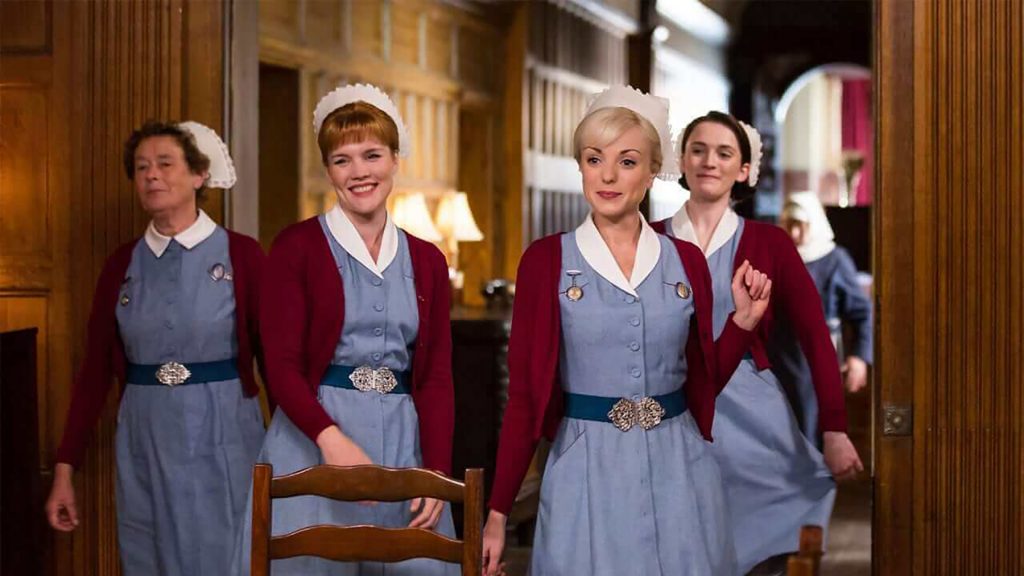 Call The Midwife
This might be your next favorite thing.
This BBC show follows nurses, midwives, and nuns who visit expectant mothers in Poplar, London providing the neighborhood's poorest women with the best possible care. You'll be hooked on the heartwarming storylines.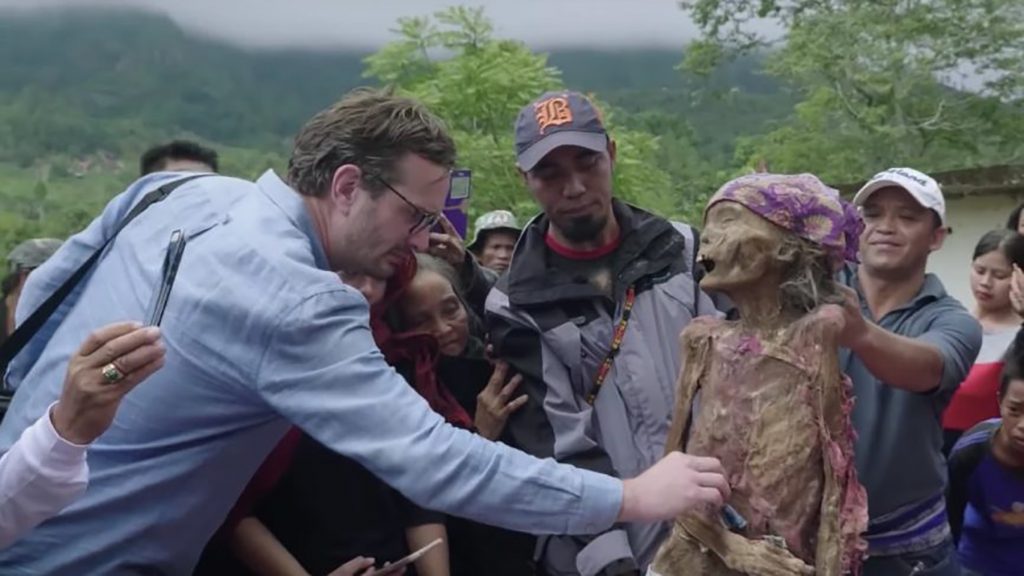 Dark Tourist
Take things on the morbid side because Netflix's Dark Tourist might be the next show you should be watching.
It follows journalist David Farrier as he visits unusual and macabre tourist sites around the world. The viewers will surely get travel show fix while indulging flair for the strange and unusual.
Alias Grace
Whether you are a huge Handmaid's Tale fan or an enthusiast of Margaret Atwood, this could be added to your favorite things.
Set in the 19th-century Canada, famed murderess Grace Marks gets studied by a psychiatrist to see if she's really lost her memory. The showrunner Sarah Polley spent 20 years adapting Atwood's book, and the series really does the justice.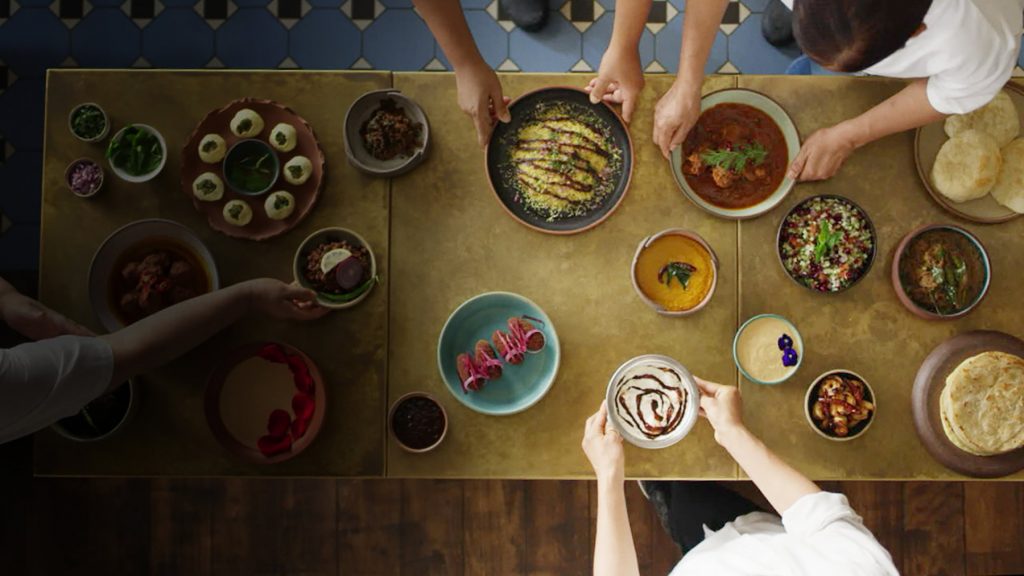 Chef's Table
Food buff? Documentary addict? Chef's Table is another treat!
From the director of Jiro Dreams Of Sushi, each episode of this series travels to the farthest reaches of the world to find ambitious chefs and amazing stories. There's something soothing and inspiring about the message and tone of this show, which you won't be able to stop watching.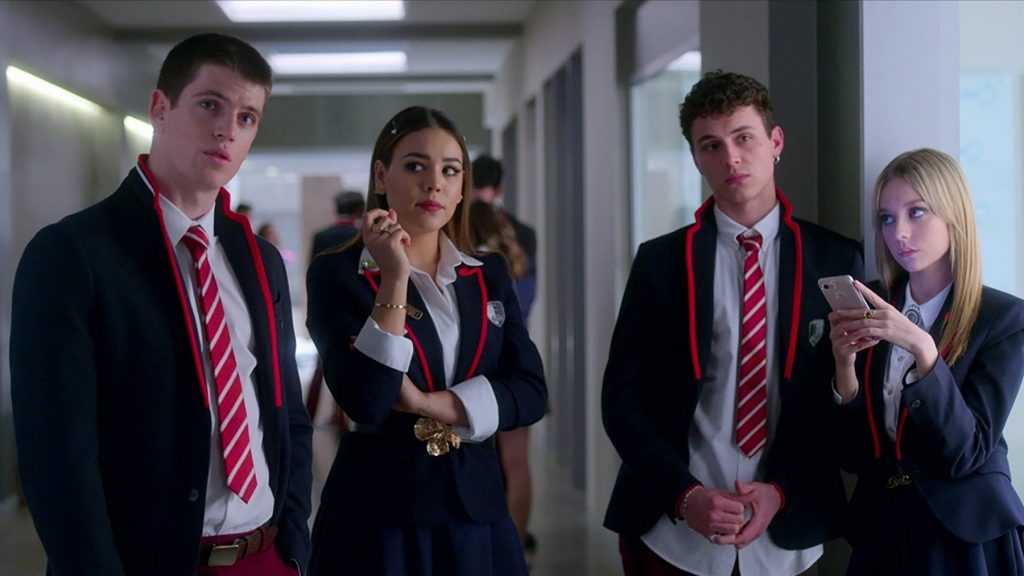 Elite
Elite follows three working-class teens enrolled in a posh private school in Spain, with a clash between the outcasts and in-crowd eventually leading to murder. There's only one season so far, and you can easily watch it over a weekend.
Elite is another Netflix teen drama that everyone is talking about.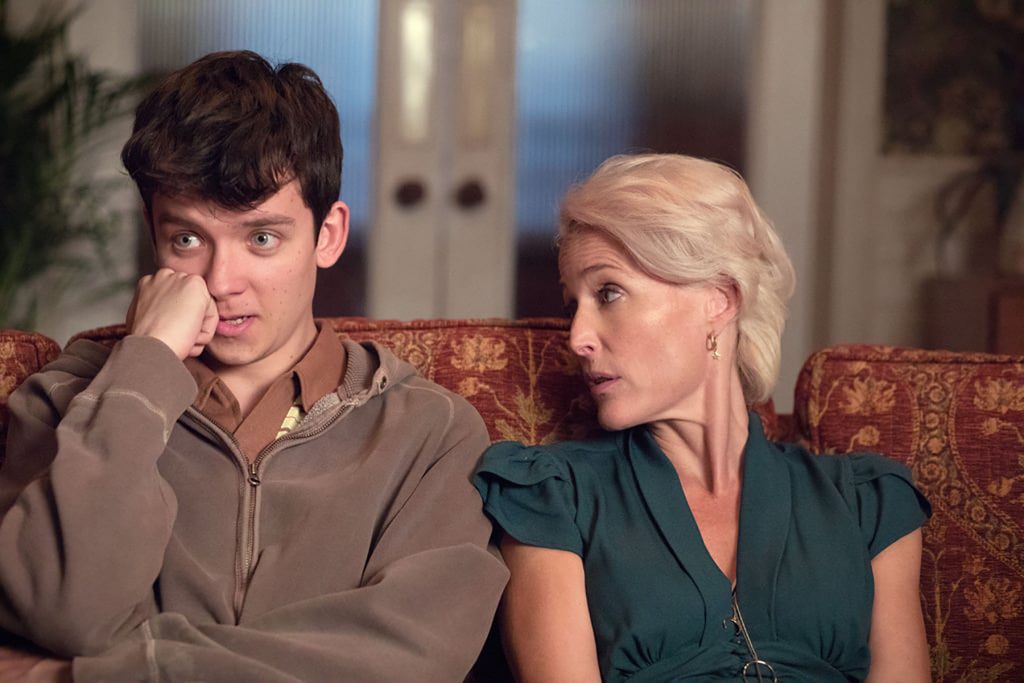 Sex Education
What if your parent had been a sex guru while you were at your most insecure in high school?
For Otis, this is his everyday reality. And the stakes are heightened when his classmate proposes a sex therapy clinic. Find out what all the fuss is about from this new show, get hooked instantly.
There is an array of shows to watch for on Netflix. It is up to you on what you will watch but these six mentioned above are musts.