The Outfits You Need for Every Travel Destination
Zee Lifestyle reveals the travel essentials you need for your next getaway, whatever the destination, and all you'll need in your beauty arsenal for long sojourns.
Styling when traveling can go in either two ways – a beaming success or a total disaster. Lucky for you, we compiled the ultimate travel outfits for every destination. From the tropics to the artics, we got you.
Chic in the City
Sophisticated separates and on-trend accessories keep the cosmopolitan vibe for an urban getaway
1. Joseph Wool and Cashmere Coat
Green may be the color of the year, but that's not to say we're over the camel trend. This structured Wool and Cashmere Coat by Joseph is to die for.
2. Apartment 8 Clothing Beau dress
Apartment 8 takes the body con dress to the next level. The Beau dress, a one-shoulder mid-length body con dress, takes a subtle but playful leap from simple to classy. Ayala Center Cebu, SM Seaside
3. Jimmy Choo Romy 100 Patent Leather Shoes
It's hard to resist the classics, especially when it's Jimmy Choos. The Romy 100 Patent Leather shoes are perfect for day in and day out, from the workplace bustles to the intimate dinner dates.
4. Lily and Jones
Timeless and edgy, the Kylie Flat Top Sunglasses stuns with its rose-gold mirrored lenses and rose alloy frame. zalora.ph
5. Nike Air Force One Flowerbomb
Whether it's a stroll in the park or a night out in the city, these custom Nike Air Force One blooms with an extraordinary pattern. The feminine touch of flower patches and the masculine physique ties the look altogether for that flush of innocence and grunge.
Ayala Center Cebu
Beach, Please
Match the cheerfulness of the sunny weather at the beach with playful patterns and natural textures.
1. Tory Burch Gemini Link Striped Oblong Scarf
Wrapped around the waist or draped over the shoulders, the Gemini Link Scarf by Tory Burch is an essential for every beach outing.
2. Florabella Nisida Beach Bag
Lounge under the sun with the chicest beach bag yet. Florabella's Nisida Beach bag delivers everything you need for a beach bag and more! shoplcp.com
3. Billabong Maillot
Take a step back from bikinis and step into this Billabong Bouquet One Piece. And you'll never worry about that burger before the beach.
ROX at Ayala Center Cebu
4. Kate Spade New York Sunset Sandal
Colorful tassels, bright pompoms and neutral braided straps. This sandal is everything! Rustan's Department Store at Ayala Center Cebu
5. Vanessa Mooney
We love our tassels, and can honestly wear them from head to toe. These Astrid Knotted Tassel Earrings are the perfect rustic-glam touch to complete the beach look. www.shopbop.com
Blues Cruise
Tailored pieces are great to pack for a long journey at sea—comfy enough for days on shore, but easily dressed up for dinners onboard.
1. Tory Burch Parrot Espadrilles
We can walk miles with Tory Burch's latest shoe collection. They go onboard with graphics and patterns with the adorable Parrot Espadrilles, and we are definitely not complaining! www.toryburch.com.ph
2. Valentino Printed Silk-twill scarf
Don a Valentino Printed Silk-twill Scarf for a 50s chic look while you're lounging by the pool deck.
3. Customized dresses by Ate
While nothing certainly beats having clothes tailored for you, fast fashion remains more popular because of its convenience. Tatah Costales dela Calzada takes the best of both worlds through Alter to Enhance, a boutique where customers can look through basic cuts of dresses, tops and bottoms, and they alter it to your specifications, whether it's to add or remove length and sleeves or even have it in a different color or fabric—all while you wait!
16 Pres. Quirino St., Villa Aurora, Mabolo ATE by Tatah
4. Topshop Moto Super Rip Hayden Jeans
Believe us when we say we're trading our super skinnies for the ultimate jeans for off-duty days.
Ayala Center Cebu
5. Diane Von Furstenberg Satin Clutch
Striking, electric blue is Diane von Furstenburg's take on clutches, and we love it. The shocking color and its subtle use of satin can bring any outfit to the nines. www.dvf.com
Winter, For Sure
Bundle up for a journey to cold climates, but do it in style with classic coat shapes and statement accessories.
1. Max&Co. Leather Jacket
Max&Co. gives the classic biker jacket a new twist. Slim-fit, waist length and cropped sleeves, the Danese Laminated leather biker jacket comes in Silver which ultimately brings off the grungy feel.
2. ZARA Coat
As the colder season beckons, we take out our coats and run out the door. At Zee, we do so in style. ZARA's long blazer promises an effortless look without having to trade in comfort over style. ZARA, Ayala Center Cebu
3. Adidas Raf Simons Stan Smith Sneakers
Adidas is giving us a run for our money with its latest collaboration with Belgian fashion designer and former Christian Dior Creative Director, Raf Simons. In pale pink silhouette, we are dying to get our hands in these babies.
Ayala Center Cebu, SM City Cebu
4. Karl Lagerfeld fingerless leather gloves
A cool addition to your accessories edit, these black fingerless leather gloves from Karl Lagerfeld will add quirky edge to understated looks.
5. Sunnies Specs
Being four-eyed just got a little bit cooler. With the new Sunnies Specs collection comes a bundle of fashionable and hip styles to suit every face, every day. We have our eyes on the Reagan in Rose Gold.
Ayala Center Cebu, SM City Cebu
Wild, Wild West
Go into the heartlands with some inspiration from Americana. Leather, suede and graphic prints come together to make a statement.
1. Aldo Boots
When all else fails, knee-high boots will always save the day. Dressed in authentic leather and quality soles, we're taking these Aldo boots on our next hunting trip. SM City Cebu
2. Anna Sui
Aztec prints make an impressive comeback at Anna Sui. The brick printed chiffon dress is a steal for every bohemian chick, the silk is just bonus. www.shop.annasui.com
3. Gucci Feline Fedora Hat
With a silk lining and feline head trims, the Felina Fedora is sleek but has a punchy personality.
Greenbelt 4 Makati Avenue
4. Levi's 710 Super Skinny
But of course, the skinny jeans are a staple in every girl's closet. Good news, Levi's makes the perfect fit for all your denim needs.
Ayala Center Cebu
5. The Lost Nomad Puka Bag
The Puka Bag by The Lost Nomad is a drawstring backpack and perfect to carry your travel essentials for your next getaway.
Safari Adventure
Get a closer look at wildlife with utilitarian pieces that still look stylish.
1. Peace + LovE
Wrap around dresses have easily become an essential for those warm, breezy days. www.missguided.com
2. Dr. Martens 1460 Mono
Lined with rich, warm and artificial fur, these shoes instantly become the must-have for every adventurer.
SM City Cebu
3. Saint Laurent Anja Bucket Bag
We love great patterns, and this is certainly one of them. Armed with Passamenterie details, the small Anja Bucket bag is the perfect finishing touch of that Moroccan aesthetic.
4. Roxy Textured Heather Fedora
Whether an explorer by heart or by birth, the Roxy Fedora completes the look in a snap of a finger.
GRND, Ayala Center Cebu
5. Ray-Ban Classic Aviator
We take cues from Tom Cruise and Brad Pitt to create the definitive daredevil look. Ayala Center Cebu
Jennifer Lopez wears Furne One
Carnival meets couture as Jennifer Lopez wears Filipino designer's creation in a new music video.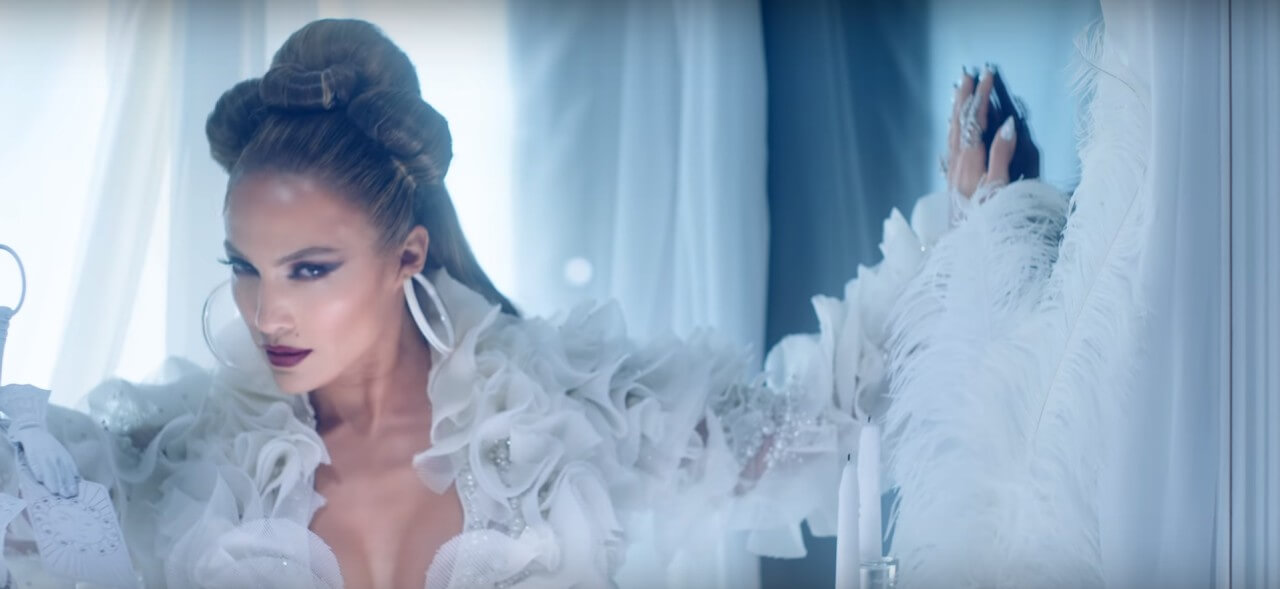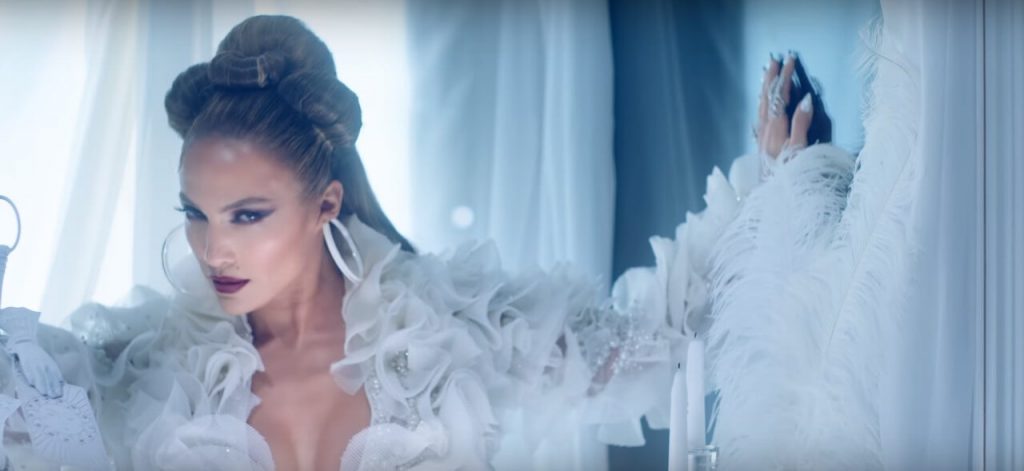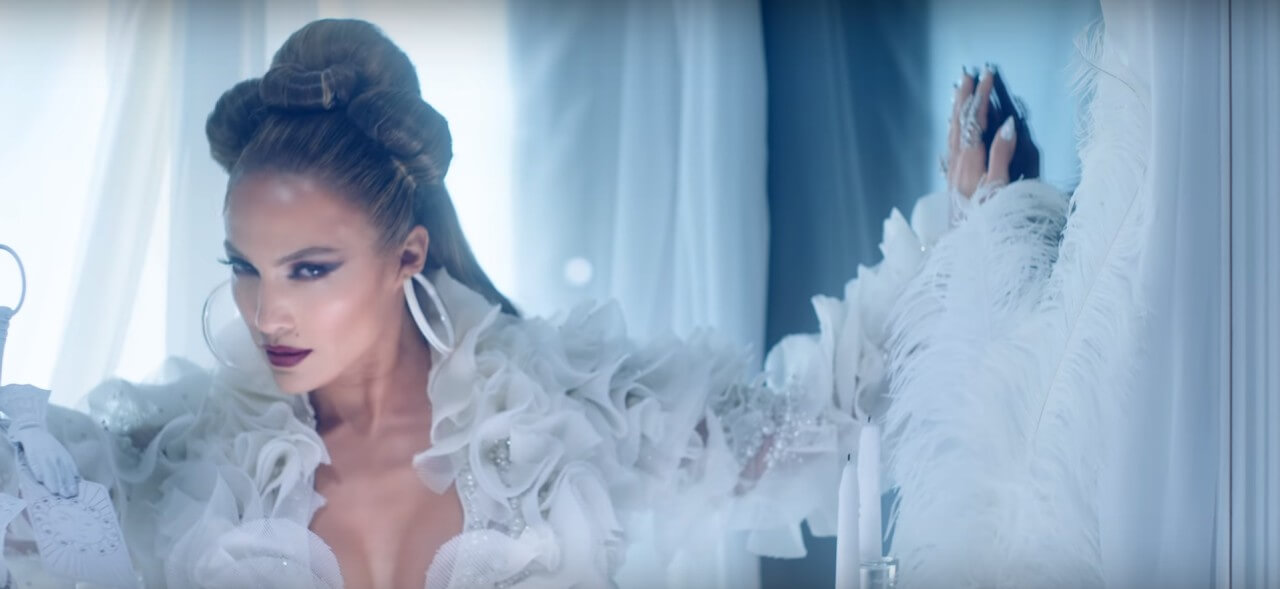 Former Zee editor Furne One's successful design career in Dubai has been well-documented. Since launching the avant-garde fashion brand Amato Couture in 2002, he has since gained an international following of celebrity clientele that includes the likes of Lady Gaga, Beyonce, Katy Perry, Nicki Minaj, Heidi Klum, Tyra Banks, Jessie J, Ariana Grande, and Kesha.
The latest addition to Furne's ever-growing fashion repertoire is Jennifer Lopez. In her newly debuted music video, Medicine, the multi-awarded pop diva shows a flamboyantly chic medley of fashion and music as she wears pieces from the brand. However, this isn't the first time Lopez has been seen wearing Furne's creations. She performed her hit single, On the Floor, in 2011 with a sheer silver dress made by the label.
In the video, Lopez can be seen wearing a white ruffled one-piece suit from Furne's 2018/19 haute couture collection. A closer look at the suit shows off the intricate pearl and crystal detailing embedded between the ruffles, giving Lopez an ethereal glow as she maneuvers the crystal ball.
Translated from Latin as love conquers all, the Amor Vincit Omnia collection is a romantic take on Victorian-inspired pieces while the feathered white details are reminiscent of the similarly named painting of Cupid by Caravaggio.
Check out JLo's Medicine video below:
Holy Week Must-Haves
Going on a trip? Look stunning and stylish on your Holy Week trip with these must-haves.
There are plenty of ways to spend the Holy Week. Some people prefer to stay at home and fast while some people prefer to go out of town to spend the week. Contrary to the belief that traveling during this time is risky because of the superstition that evil spirits are lurking amongst us, most people actually enjoy going to beaches or mountains to have a fun and relaxing time with their family or friends during the long holiday.
Of course, planning the trip took some time for you and you're cramming on your shopping on what things you need to bring with you on your vacation. That is why we listed a couple of things that you must pack with you on your trip because we want you to look good and stylish during this Holy Week.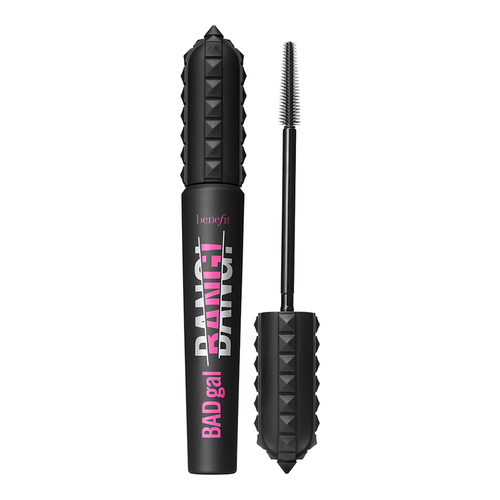 Benefit Gimme Brow Gel and Bad Gal Bang Mascara
Waterproof makeup is a must when going on beach vacations. The Benefit Gimme Brow Gel and their Bad Gal Bang Mascara are best brought when it comes to trips like this. Have fleeky brows using the Gimme Brow Gel with its formula that is created with microfibers that makes your brows full-looking. Their Bad Gal Bang Mascara also makes your lashes pop with their gravity defying formula that even after a long day, your lashes will surely still have that volume. Both of these products are water-resistant and long lasting so you don't have to worry of having to retouch while you're enjoying your day.
Origins Vitazing SPF 15
One thing we're all worried about when going on vacations is how we can protect our skin from the sun. The Origins Vitazing SPF 15 will surely come in handy when going to vacations. It's a moisturizer, a foundation and a sunscreen, all in one product. The Origins Vitazing SPF 15 will help you look fresh and clear while protecting you from damaging your skin from the sun exposure that carries UV rays.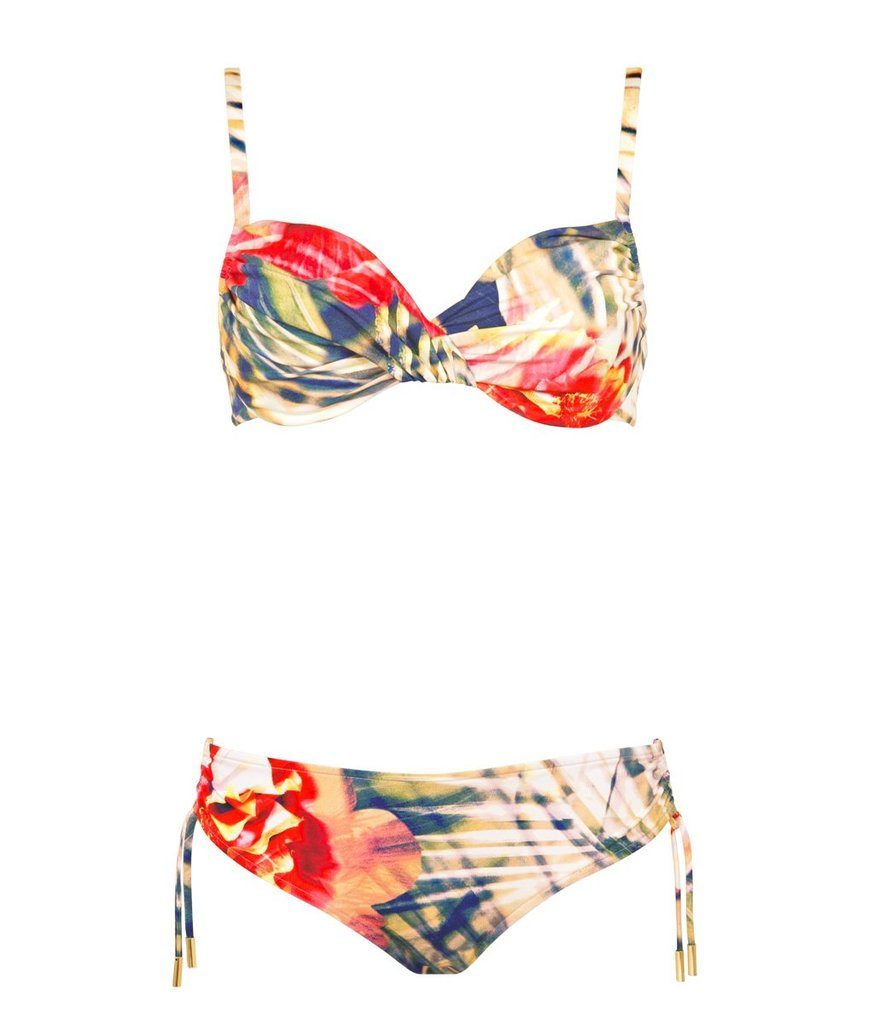 Maryan Mehlhorn 'Fusion' (Hibiscus) Underwired Bikini
This swimwear by Maryan Mehlhorn will definitely bring you that confident vacation vibe this Holy Week. The luxurious bikini is designed with a mixture of prints that will make you look stylish and fashionable as you enjoy swimming in the waters or sunbathing in the sand. Made and designed to fit all shapes, this swimwear will surely make you look and feel elegant yet sexy once you wear it at the beach.
Lilly Pulitzer Castilla Cover Up in Resort White
If there's anything you can't be without when going to a beach, it would be a cover up. Cover ups always create the look, especially on photos. There are many kinds of cover ups available but this one from Lilly Pulitzer just looks so stunning with its flowy cloth and tassel designs which would really add the beachy vibe to your outfit. Plus, it matches the Maryan Mehlhorn swimwear mentioned earlier.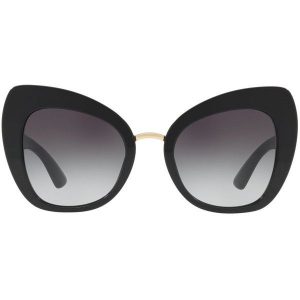 Dolce and Gabbana Butterfly Acetate Glasses
Look classy throughout your vacation with Dolce and Gabbana's Butterfly Acetate Glasses. These square-shaped glasses would not only protect your eyes from the sun, but it would also make you look stylish and cute when you wear this at beach. Definitely, it will match any outfit that you choose to pair it with.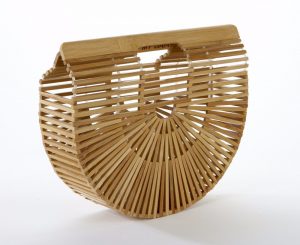 Cult Gaia's Gaias Ark Bag
The Ark Bag from Cult Gaia is a staple and a classic to the brand. This bag from Cult Gaia is made from bamboo and it displays its iconic arc shape that not only is stylish but is also easy to carry with you wherever you go. It's also very spacious and it can carry all your beach essentials such as sunblock, sunglasses and your camera.
Lapin House Straw Sun Hat
Known for its style and function, a vacation look is never complete without a cute floppy hat. Lapin House's Straw Sun Hat would really look cute on you with its white ribbon band on top that would totally match the Lilly Pulitzer Cover Up or any outfit that you'll be wearing. It's also big enough to protect your face from direct exposure to sunlight and we want none of that.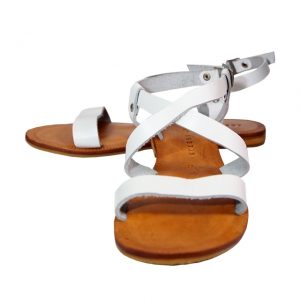 Lady Rustan Dei Thin Cross Strap Sandals
A simple yet stunning sandals would complete your vacation look and adding a Lady Rustan sandals in leather should do the trick. These sandals would be perfect with any outfit that you have in mind and it's good for walks on the sand. You can either get the brown one or the white one for the perfect beach look.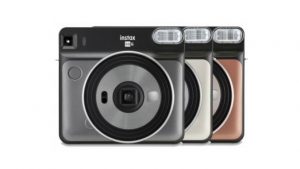 Fujifilm Instax Square SQ6
A polaroid camera is always a must when going on a vacation. Capture precious moments with Fujifilm's Instax Square SQ6. It's better than your regular polaroid camera because it prints bigger films that will capture the beauty of every scene that you take, may it be a landscape of a place or it can just be a picture of you and your loved ones that you went to vacation with.
Rustan's Welcomes Summer With New LOTUS Collection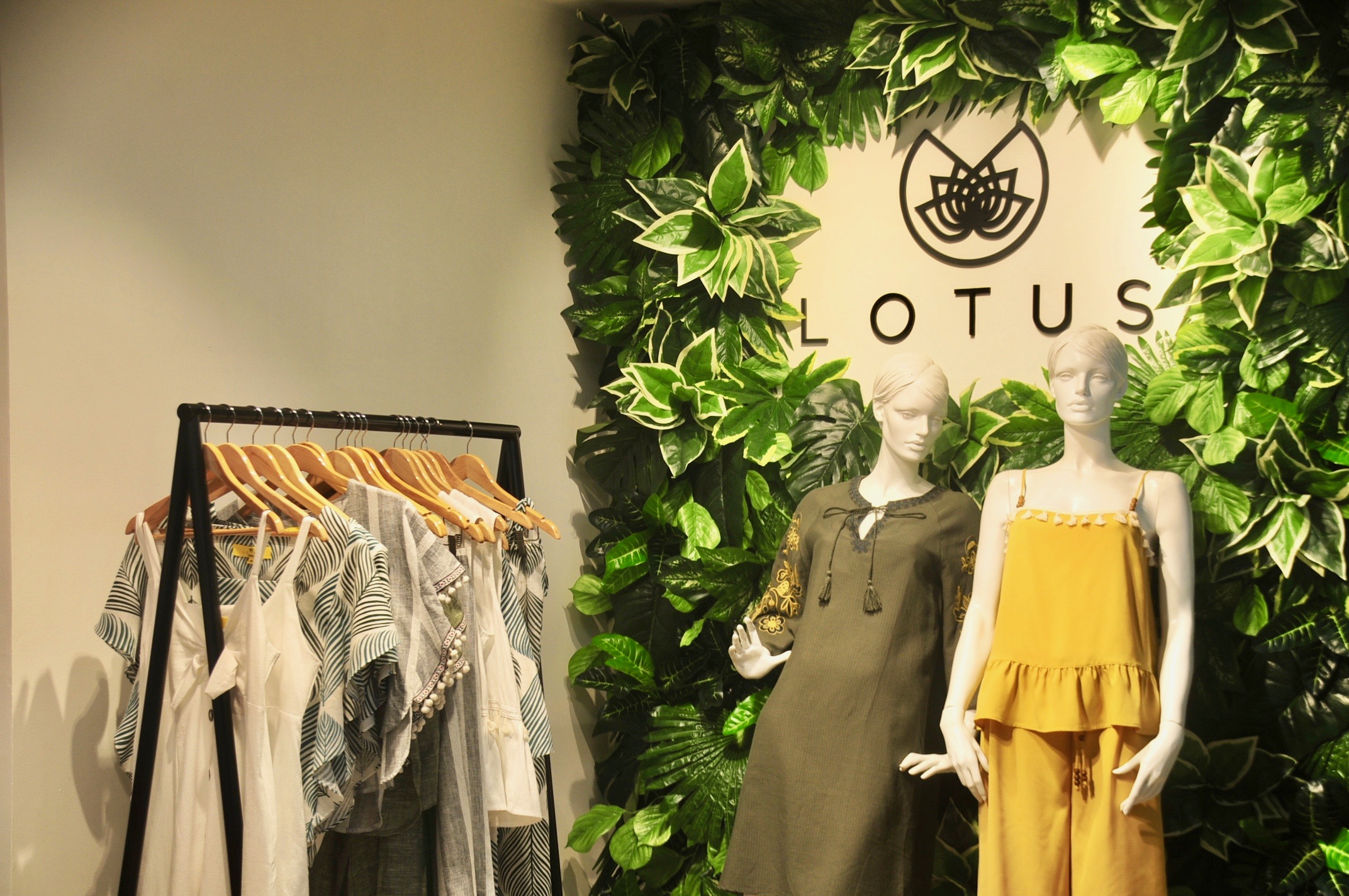 Summer is right around the corner and the pressure of looking for outfits for your upcoming summer travels is building as the season rapidly approaches. The worry ends with the launching of Rustan's new collection as they prepare summer for all the ladies out there. The upmarket department store introduced the latest edition to their collection of resorts wear through their private label, LOTUS, last March 21, 2019 at Rustan's Ayala Center Cebu.
LOTUS is a resorts wear label created by Rustan's that offers stylish and contemporary designs of clothing and accessories that are perfectly made for the summer season.
"LOTUS is for summer travel, holidays at the beach and anywhere the sun takes you," says Paolo Tantoco, Rustan Commercial Corporation's administration manager, in his welcoming address during the launch of the collection. "It is inspired by the ocean, the sun and the sky and the bright and fresh season of summer," he adds. The collection features vibrant colors and garments that would surely complement not only the hot summer weather, but also the warm breeze of the nights by the beach.
Pia Regala-Hebron, the fashion designer behind the creation of the designs for Lady Rustan, has once again worked with Rustan's in the new collection of fashionable outfits and accessories that are created for summer wear.
"I would like to congratulate the very talented designer, Miss Pia Hebron," says Paolo during his speech as an acknowledgement to the designer. "We are extremely lucky to have Pia as a member of our Rustan's family," he adds.
During the launch, Rustan's prepared various activities and a mini fashion show for the guests. The fashion show showcased some of the designs in their label, featuring summer and beachy vibes to their designs. Some of the clothes and the accessories featured in the fashion show were Although the designs were sported by young beautiful ladies during the fashion show, the label caters to all women who wants to enjoy the summer in a fashionable way. "Pia meticulously selects her prints, fabrics and designs with all you ladies in mind," Paolo describes how she works with her designs.
At the launch, he announced that they are proud to launch their new label in Cebu, a place close to his and his family's hearts. "Dina (his wife) and I have many dear friends in Cebu and they are what we know Cebuanos to be. They are intelligent, creative, hospitable and they have impeccable style and taste," Paolo explains. "What better place for us to launch this proudly Filipino and vibrant brand in the beautiful and cheerful island of Cebu," he adds.
LOTUS is exclusively available at Rustan's Makati, Rustan's Shangri-La, Rustan's Alabang Town Center, Rustan's Cebu and Rustan's Gateway. Be summer ready and don't forget to visit the 2nd level of Rustan's, Ayala Center Cebu at the Women's Department to get yourself cool summer outfits created by LOTUS. With the variety of choices available, surely there is one that suits the taste for every lady out there.