Experience a Warm Christmas at Montebello Villa Hotel
The most wonderful time of the year has rolled around, and Montebello Villa Hotel joins in on the fun with their Christmas Tree Lighting ceremony in 2019.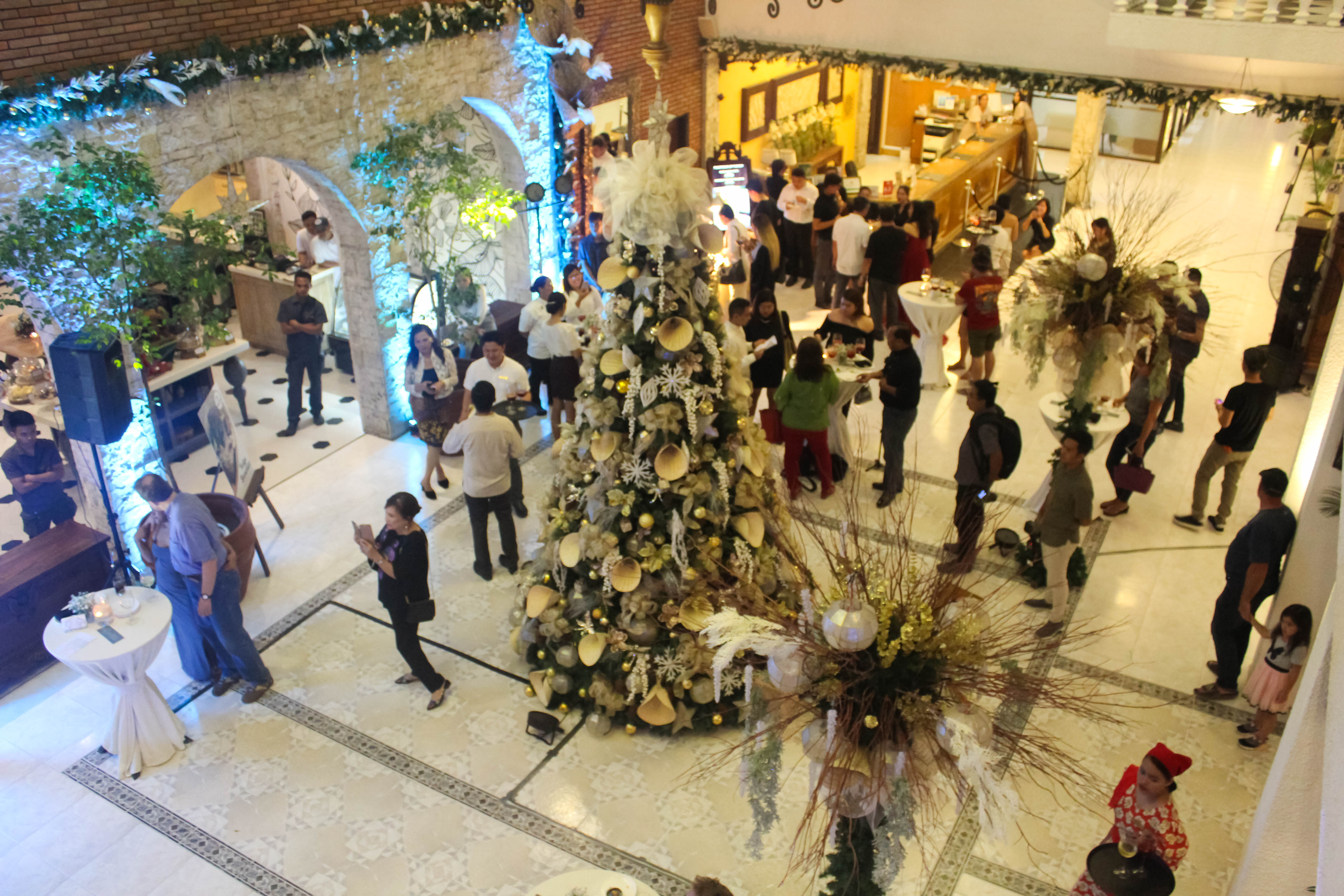 The most wonderful time of the year has rolled around, and Montebello Villa Hotel joins in on the fun with their annual Christmas Tree Lighting ceremony. Held on the night of November 7, all roads led to Montebello Villa Hotel to usher in the season with glee.
Upon entering the hotel's main lobby, guests can already feel the holiday cheer. All the halls are decked with decorations, with the star of the night—the Christmas Tree—right in the center of the lobby.
"We've been preparing a lot for Christmas," says Eve Marie Grace "Concon" Kintanar, Head of Sales & Marketing and OIC Hotel Manager. "The Filipiniana theme inculcates in our minds how important our Filipino roots are, to promote more on Filipino products, to promote more Filipino culture, and Filipino arts."
Keeping true to its old world charm mixed with modernism, Montebello Villa Hotel incorporates the "Filipiniana" theme into their decor through an ingenious use of abaniko, a traditional Filipino fan made with dried anahaw (a type of indigineous palm) leaves, by folding it in half to look like a flower vaguely resembling the anthurium. Small parol (lanterns) made of capiz shells also hang on the tree's green branches.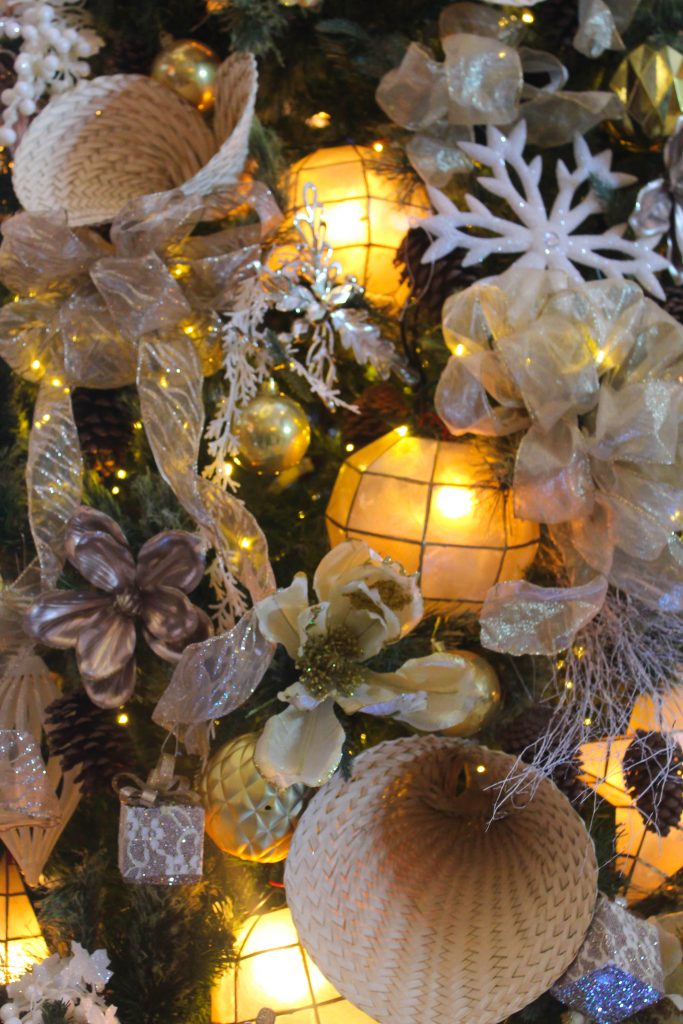 Designed by the hotel's Executive Housekeeper, Rey Sebastian, the overarching theme of native-inspired decor has a touch of gold and silver. Sheer gold bows and ribbons turn the tree into a gift in itself, while accents of white snowflakes hint at a fragile beauty.
Aptly called Kasadya sa Montebello, the ceremony was put together with efforts from the whole Montebello Villa Hotel family.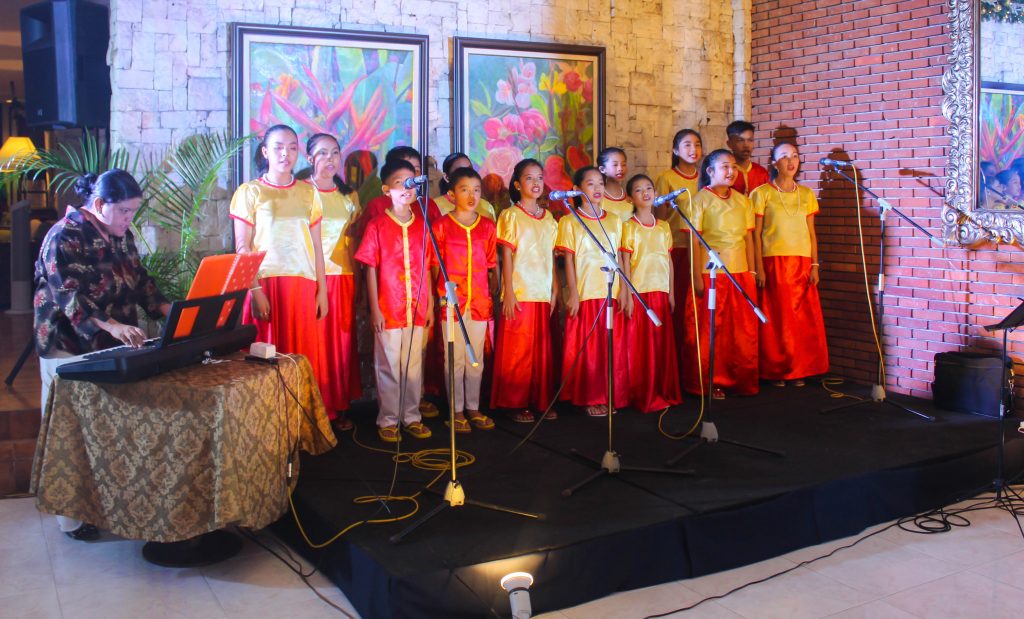 "Kasadya means being happy, being jolly," explains Concon. "It's what we need for Christmas. It's a depiction also of resilience and bayanihan, which are our best traits. We have to remember that in times of crisis, the Filipino resiliency is very important."
Concon also emphasizes that what's important is rising up after difficulties, no matter the numbers of falls.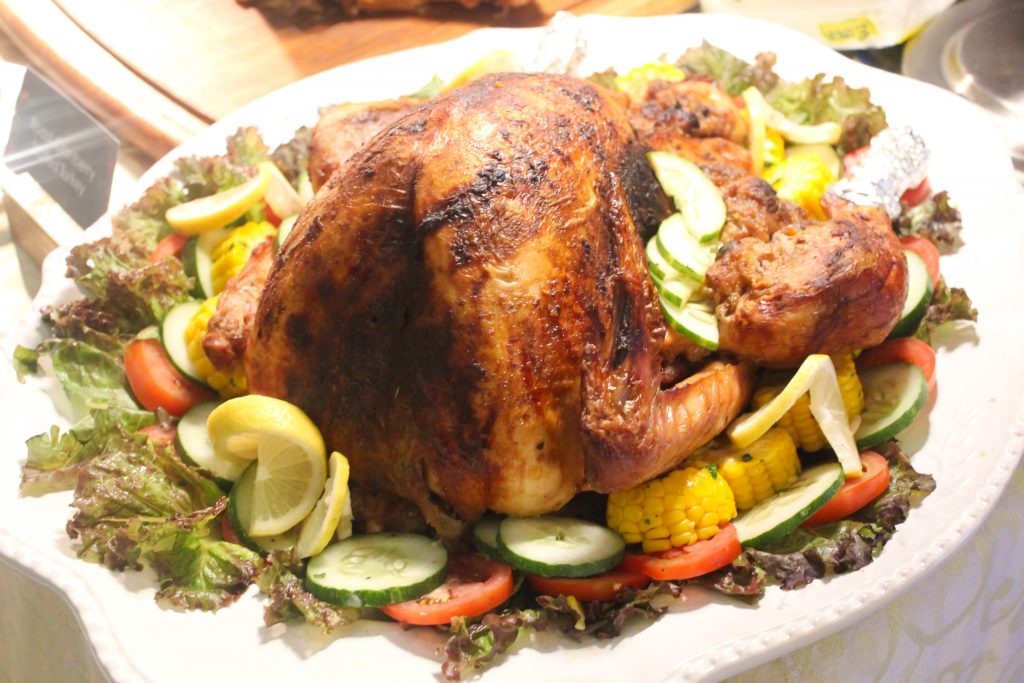 At Montebello Villa Hotel, guests can also enjoy special holiday-themed food offerings, such as the Whole Stuffed Turkey (Php4,800), available through pre-order basis for Thanksgiving and Christmas.
For more information, follow Montebello Villa Hotel on Facebook and Instagram, or visit their website at http://montebellovillahotel.com. 
Hottest Summer Destinations to Visit in Cebu This 2020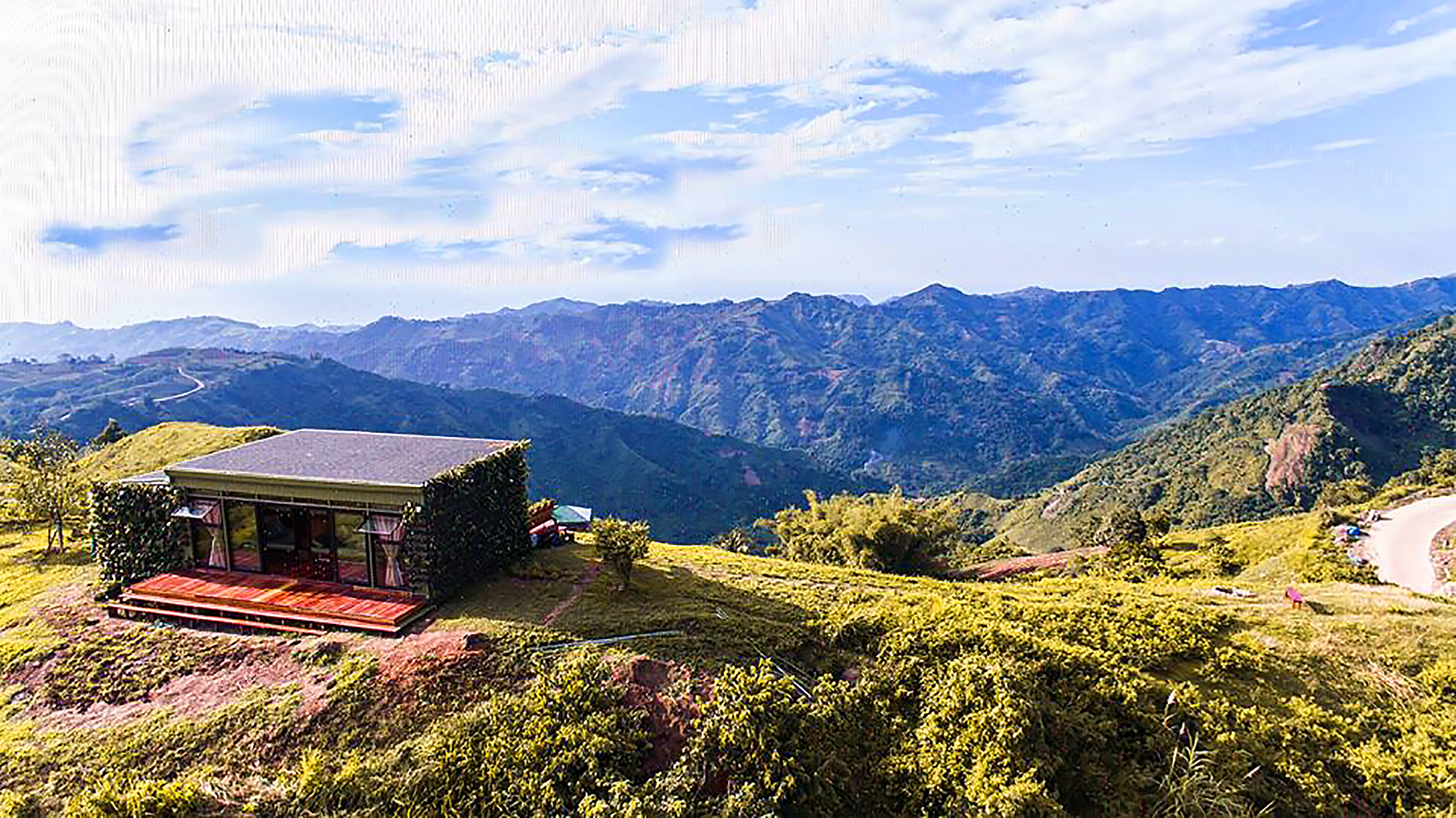 by Chrissy Grey Resaba
Discovering unique travel destinations is getting more challenging every year. Modern-day travelers are seeking new experiences far from the hackneyed summer destinations we always see like the usual snapshots of beaches and bikinis that flood our social media feeds. However, living in Cebu as a local has always been a privilege as we have easy access to these newly-explored places. For our foreign friends though, the city offers countless adventures to experience, new hip activities to enjoy and places to bask or meditate. After all, travel should always be a therapeutic experience.
A few months closer and we can finally say, "It's officially summer!". Of course, as early as now, some are already tapping and scrolling their mobile phones for new and one-of-a-kind destinations and getaways. Sometimes, choosing where to go is quite a dilemma. To make it easier for you, here's our list of the hottest travel destinations in Cebu this summer of 2020 that deserve to be explored by adventurers and thrill-seekers: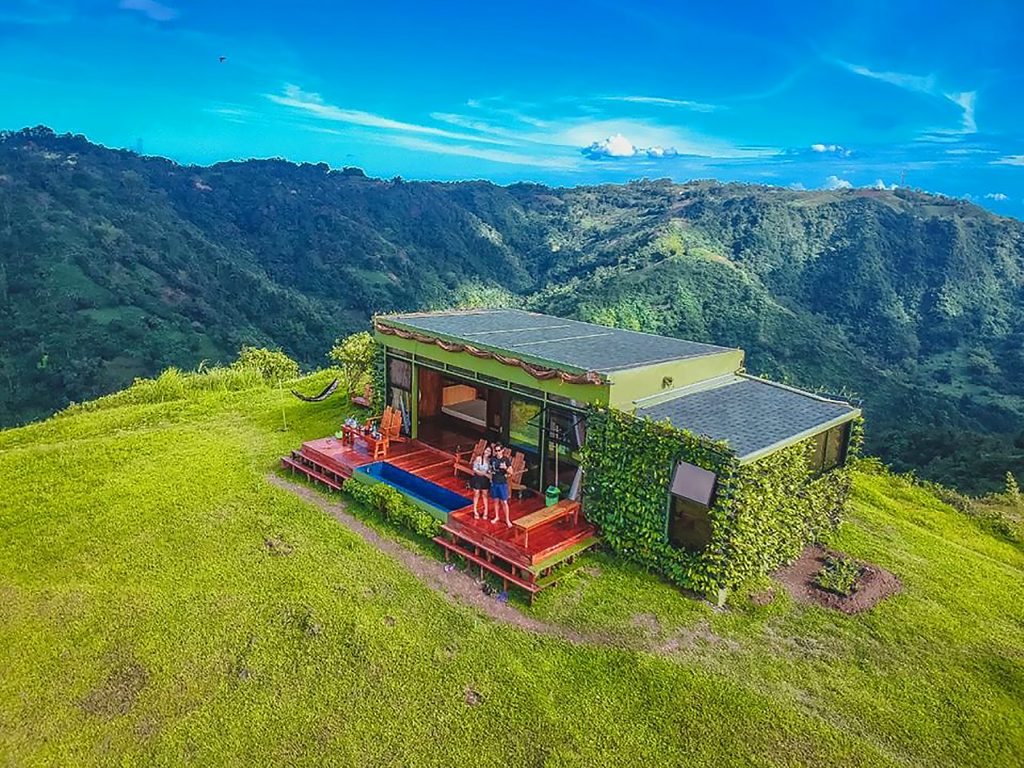 La Vue Cabine – Toledo City, Cebu
Experience luxury in nature. This cabin is atop the mountains of Toledo, overlooking the cerulean Tañon Strait. At the far horizon, in clear and sunny weather is the view of the majestic Mt. Kanlaon. One can truly feel paradise in this haven of relaxation and comfort. Aside from the scenic landscape, the fresh air will surely rejuvenate your senses!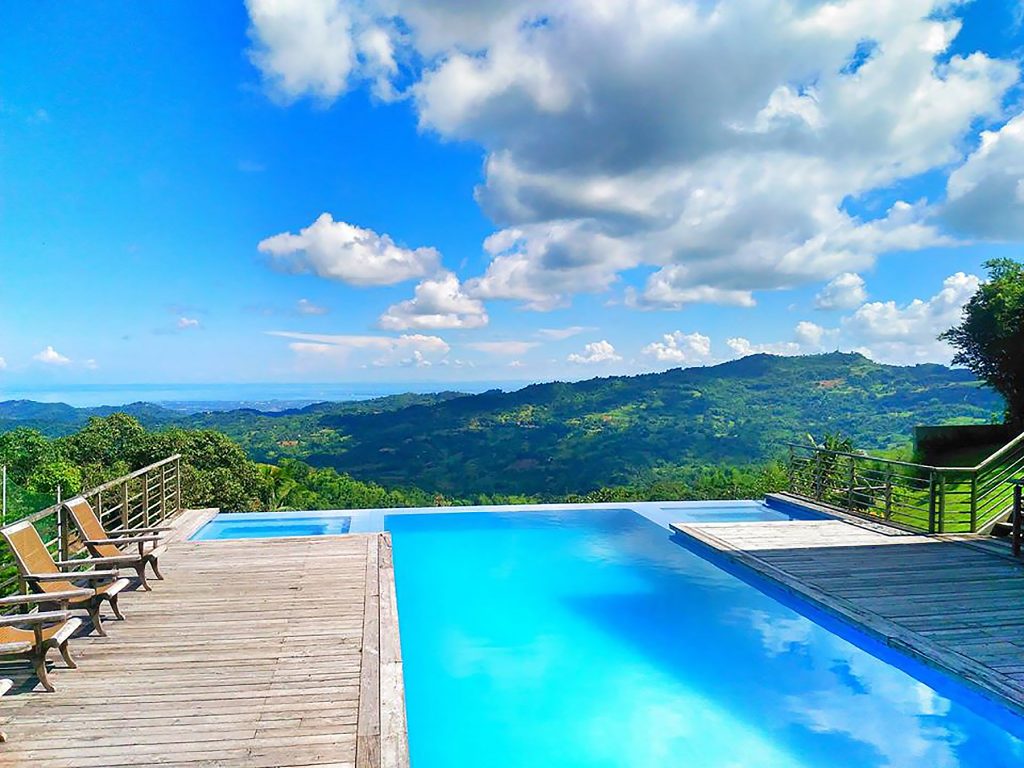 Rancho Cancio – Brgy. Adlaon, Cebu City
For a while now, this place is making rounds on social media. This rest house is located at Brgy. Adlaon in Cebu City, a few kilometers away from Brgy. Busay. Be ready to get mesmerized with what's in store for you at this picturesque destination.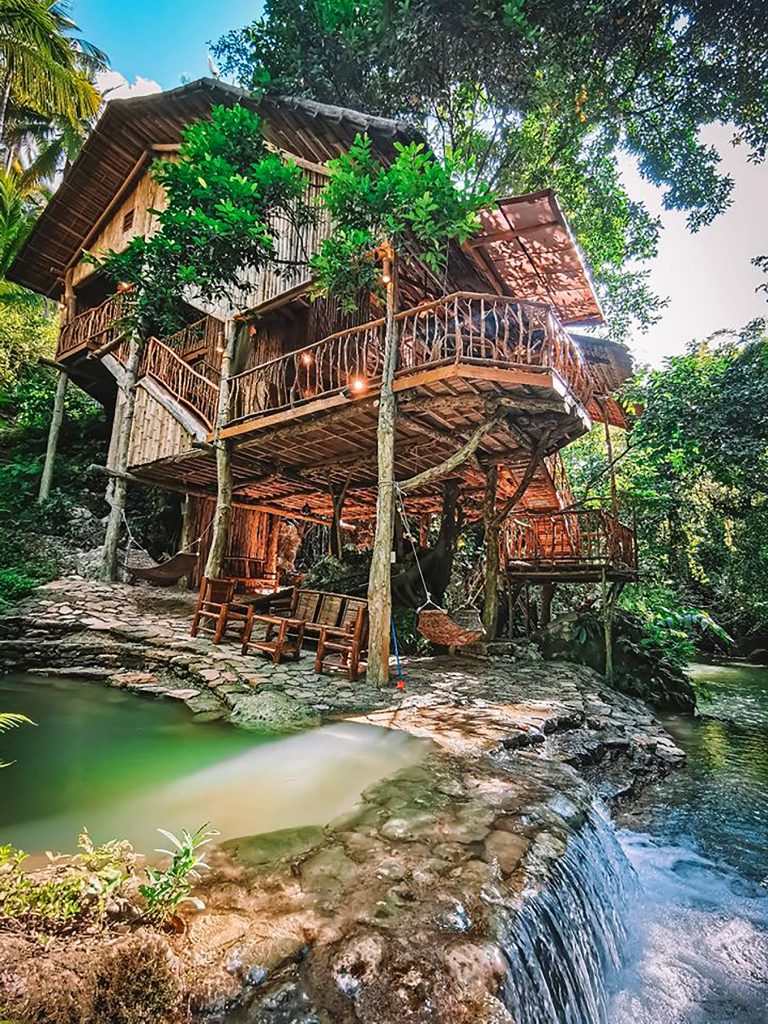 Treehouse De Valentine – Balamban, Cebu
Treehouse De Valentine is best described as nature and rustic luxury in one self-contained space. Unconventional for the right reasons, this dream house is the perfect nest away from the hustle and bustle of the city. What could be an excuse not to list this perfect nook as your next stop for this year's summer adventure?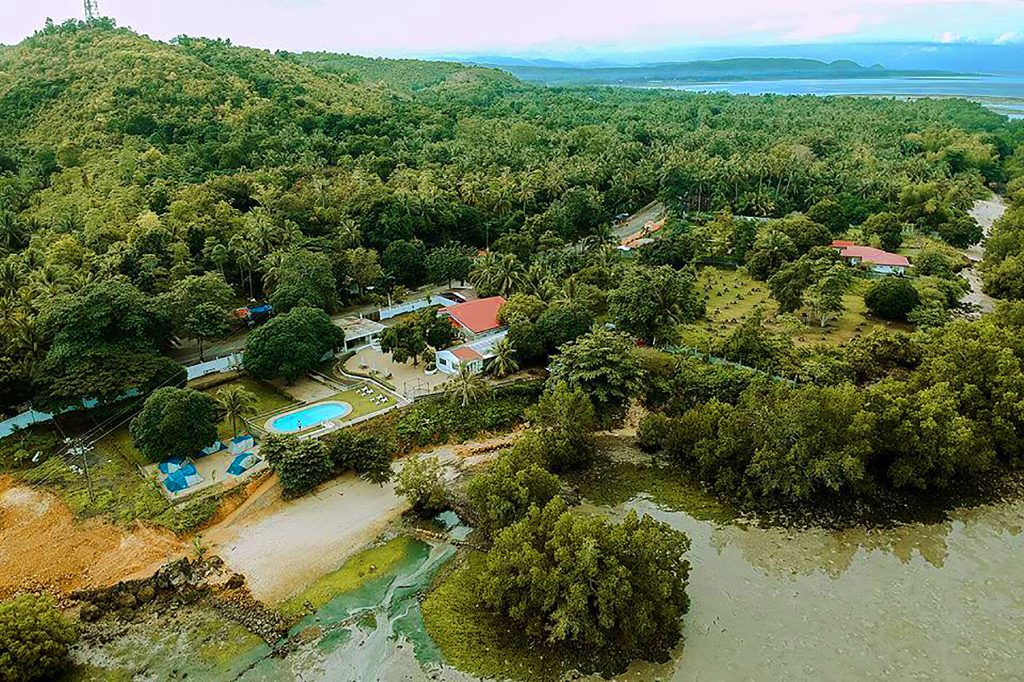 Formosa Camp Resort – Bagasawe, Tuburan, Cebu
Glamping has been the name of the game this season. A term that resulted from combining the words"glamorous" and "camping", glamping  includes outdoor overnight stays in glamorized tents with hotel-like amenities. The experience will surely be a different kind of bliss.
Christmas in Colonial Cebu: A Themed Exhibit by Teresin Mendezona and Eva Gullas for Stylescapes 2019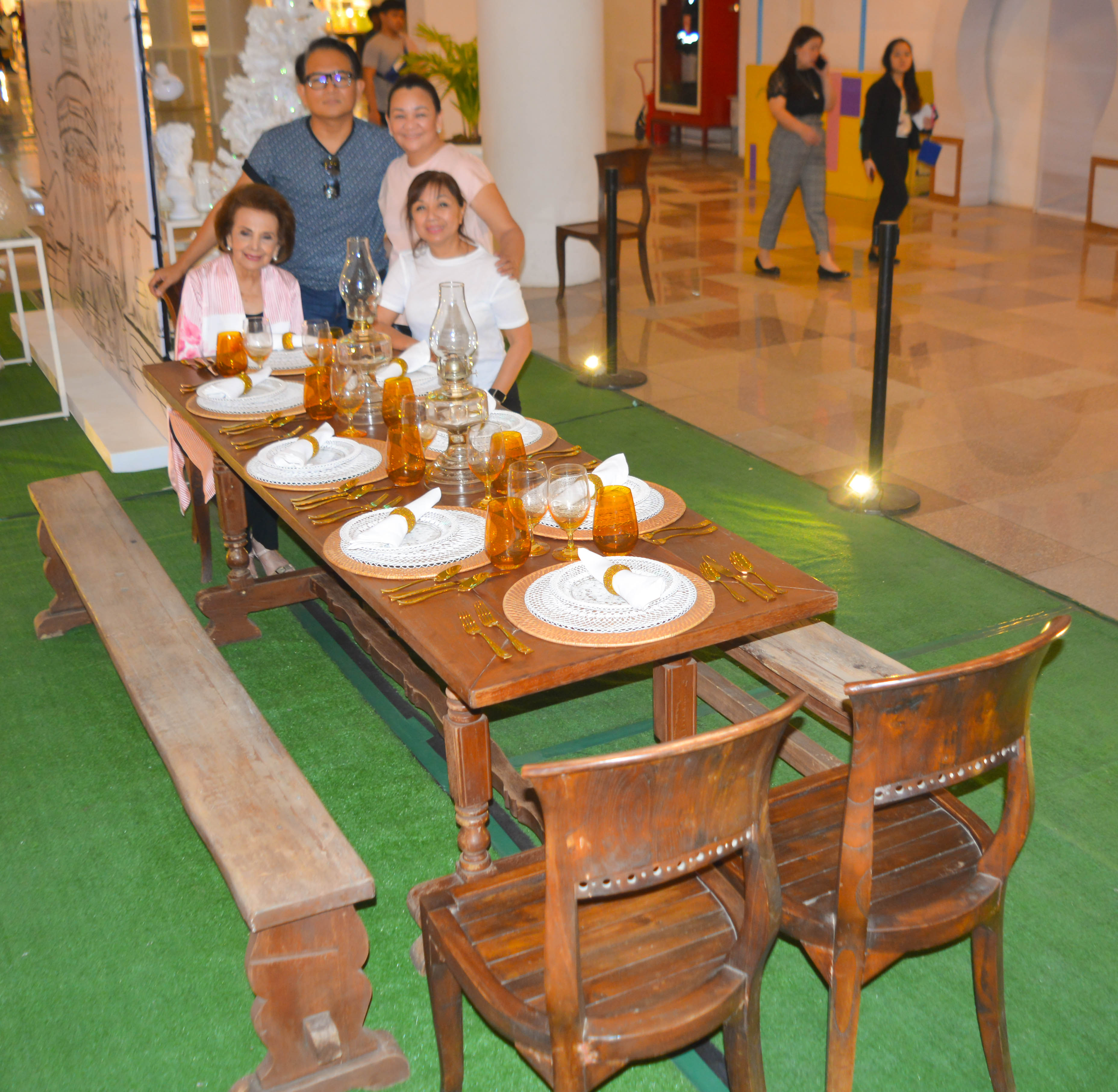 Ever wonder how the yuletide season is celebrated in colonial times? This year at Stylescapes 2019, Teresin Mendezona and Eva Gullas collaborated to showcase the elegance of Christmas during the colonial period, specifically most of the Spanish regime.
This pop-up radiated the ambience of Christmas in the colonial times through the various details used within the setting. Specific pieces like the gansilyo table cloth, oil lamp, and the sketches were from Ms. Mendezona and Gullas themselves.
Aside from that, various table and living room pieces were sourced from Rustans and Metro Ayala, and was curated by Doro Barandino.
Sugilanon sa Pasko Celebrates Christmas in a Uniquely Cebuano Way
Editorial consultant Allain Fonte shares his first Christmas experience at Cebu Parklane International Hotel.
by Allain Fonte
For the past years, I had been spending my Christmases overseas away from family and friends; and worst, away from my mom's delicious cooking for the Noche Buena.  In those three years, I spent my Christmases in the refugee camps in Egypt and in Java, assisting lawyers process the relocation of refugees to Canada, Australia, Germany and France.  Although it is delightful to be the bearer of good news on Christmas day, informing them that their relocation has already been processed, it is also heart breaking to tell the other refugees that their applications have been denied and that they must wait for another year in the camps.  What a whirlwind experience to celebrate three Christmases!
This year, I am very excited because I shall be celebrating Christmas in my most loved city, Cebu.  As early as September, you can see Christmas lights blinking, even from a distance. And, there is something comforting about the rain; most especially when you hear Jose Mari Chan singing in the background.  Alas, November came and the spirit of Christmas is much stronger, as you hear Christmas carols almost everywhere, Christmas decorations brighten houses and buildings, Christmas lights lit every corner of the streets, and most of all, you will hear lots of merry-making in pre-Christmas dinners and parties.  
On the 12th of November, Christmas has officially started at Cebu's premier business hotel, Cebu Parklane International Hotel.  It was one of the grandest pre-Christmas parties in the city; with the guest of honour, no less than the governor of the province of Cebu, the Hon. Gwendolyn Garcia.  What made this event extra special is the theme of the party, which was uniquely Cebuano. The marketing and events offices of the hotel prepared a very entertaining program that showcased Cebuano culture, and presented by Cebu's most talented artists from the MDF productions.  The hotel's general manager, Madame Cenelyn Manguilimotan, explains that the program is meant to welcome home the balikbayans and remind them, including the locals, on how beautiful the Christmas celebrations are in Cebu.  It is also to let the foreign guests experience the best of the cultures of Cebu and what it is like to be celebrating Christmas in the Queen City of the South.  For someone who celebrated three Christmases away from home, the pre-Christmas program got me teary-eyed; especially, the re-enactment of the nativity and the heart-touching Christmas carols of the MDF Chorale.  Every guest was smiling with the nostalgic presentations and dance performances from the MDF cultural dance company. Even the kind governor stayed throughout the event, amidst her tight schedule. Hence, I had to compliment the Marketing and Communications manager of Cebu Parklane International Hotel, Miss Jaybee Aquino, for hosting one of the best pre-Christmas celebrations ever staged, and she gracefully shared that in Cebu Parklane International Hotel the practice of excellence is a culture; so, the Marketing and Communications office was pressured to put up only the best for their guests and partners.   
The pre-Christmas program was highlighted by the lighting of the Christmas tree.  Following the hotel's mission to the environment, their 25-foot Christmas tree was made from old newspapers.  The newspapers were dyed in the colours of autumn, and were cut into 15,000 pieces of maple-leaf-shaped ornaments decorated all over the tree.  Under the tree are life-sized figures of the nativity made from papier-mâché. The whole lobby of the hotel glimmer in Christmas decorations.
The program concluded with a sumptuous Noche Buena prepared by their Food and Beverage team at the Victoria ballroom.  To my surprise, the hotel's Corporate Executive Chef, June Rhoses Fernandez, partnered with the local municipalities in Cebu, and served all of Cebu's most exquisite delicacies.  It was an adventure for the palate. The buffet table took us all around Cebu; from Carcar's lechon and chicharon, Asturias' budbud moron, Argao's torta, Lilo-an's rosquillos, to Boljoon's hamonada.  Although I am on a strict diet plan and would only have Sundays as my cheat days, I totally lost myself with what Chef June served.  Every food on the table was a must-try, and nothing on the table disappointed me. Every food served was competing to be the best. However, my personal favourite was the chef's specialty, Ube champorado and Dilis.  The champorado is literally translated as 'chocolate rice'; yet, this champorado was not made with cacao but with purple yam and coconut milk.  When I took the first bite of the Ube champorado and Dilis, it took me to a whole new world; and, I almost forgot my name because it was just amazing.  This is something only The Parklane can offer, truly an experience not to miss. The Parklane's heritage and cultural ambassador, Associate Professor Gavin Sanson Bagares, construes that The Parklane does not only provide international standards of excellent hospitality service to its guests, but is also committed to promote Cebuano heritage and culture to the world, making the Filipino products world-class; thus, the authentic Cebuano cuisine can only be experienced at The Parklane.
It was a night that I shall never forget.  Cebu Parklane International Hotel did not only remind me on how beautiful it is to celebrate Christmas in Cebu; but it also rekindled my spirit of nationalism, making me proud to be a Filipino, and even prouder to be Cebuano.  Maayong Pasko Cebu Parklane International Hotel!  Maayong Pasko Cebu!!!