True to Its Name, Balance is the Key at Mezzo Hotel
Adding to Cebu Citys roster of recommended accommodations is the recently-opened 4-star business hotel with its 151 guest rooms: Mezzo Hotel.
With numerous developments springing up left and right over the city, it's clear that Cebu is a flourishing economic hub. Times have changed, and the city's landscape has evolved drastically, and will continue to do so over the next couple of years. 
If the changing skyline isn't enough of a progress indicator, then perhaps the influx of tourists—foreign and local—is a better measure. Naturally, to accommodate these tourists, the need for hotels rose. Depending on preference, one may choose a beach resort for a relaxing escapade or a city hotel for business trip. Whichever the case, a wide range of options are available.
Adding to this roster of recommended accommodations is the recently-opened 4-star business hotel with its 151 guest rooms: Mezzo Hotel in Cebu City. Standing in a prime location that's a short walk away from enjoying what the city has to offer, Mezzo Hotel allows access to Cebu's business district, premier shopping centers, and main tourist attractions. This means that guests get to experience a little bit—and more—of everything in the city.
Pronounced as /met.tso/, the hotel's name is derived from an Italian word, which means "balance", "middle", or "center". True to its namesake, Mezzo Hotel is a center between two big cities—Mandaue City and Cebu City—and two major malls. A huge advantage, especially for guests who need to move around often. 
"Mezzo Hotel features a minimalist concept, allowing extra space to unfold and relax," says Joan Osabel-Caparoso, their hotel manager. "Complemented with modern amenities and facilities, Mezzo is your partner in providing upscale service, both for business and leisure."
Aside from its 151 guest rooms, Mezzo Hotel also has 35 serviced units for guests who want to enjoy a seamless stay. Other amenities include a Grand Ballroom that can accommodate up to 1000 guests, a business center that can accommodate up to 15 people, a meeting room that can accommodate up to 50 people, Café Mezzo, Piscine (the pool bar), a swimming pool, a fitness gym, a convenience store and a clinic.
"Apart from being near the shopping and business district, guests feel at home when they make it Mezzo, especially due to our service enhancement directives of a more personalized service," Joan adds. 
She further shares that guests who book directly on their website, through walk-ins, by phone-ins or through email, can get early and/or late checkout perks depending on availability and a one-time turndown service.
What makes the hotel a more charming accommodation, though is in the details. While Joan describes their aesthetic as "straight-forward, clean and minimalist" at best, what adds depth are the hotel's lighting fixtures, which immediately draw attention. In every space of the hotel, there's bound to be a source of light that doubles as an art piece, of sorts.  

"Our concept is more of a minimalist approach with elements of clean lines and curves which was assisted by Polaris Anne Tiro, our Interior Designer," Joan adds. 
Joan, who has been in the hospitality industry for ten years now, is on her second year with Mezzo Hotel. Her favourite part of the property—which they are looking to develop soon—is a vacant space on the 4th floor which grants a view of the sky above. Joan divulges that it could soon be developed into a mini-garden or lounge for in-house guests.
There's a lot of thought put into the hotel's design, and it's interesting to note that their very own Chief Executive Officer, Engr. Henry T. Tan, was very hands on during construction until turnover.
"Every nook and cranny of its design marries functionality,"  Joan shares. "We made sure that there's no dead investment in the whole of the building—that whatever we put in are very useful to guests and associates alike."
For the rest of this year, Joan, together with their President, Shannen Keisha L. Tan,  plan to continue to work towards their thrust, so they can be ready for full systematization come 2020.
"As we're serious on our Vision to the choice of our guests and associates, we will make sure to continue what we already do best and be consistent to the commitment to deliver consistent top-notch service to all our guests and stakeholders," she says.
To enjoy dibs of discounts like special room rates and a 30% discount on all ala carte food items, use the code 'mezzoXzee'. For more information on Mezzo Hotel, visit their website at http://mezzohotel.com, call them at (032) 231 0777, or you may check out their Facebook and Instagram. 
Keep Calm by Knowing These Myths About COVID-19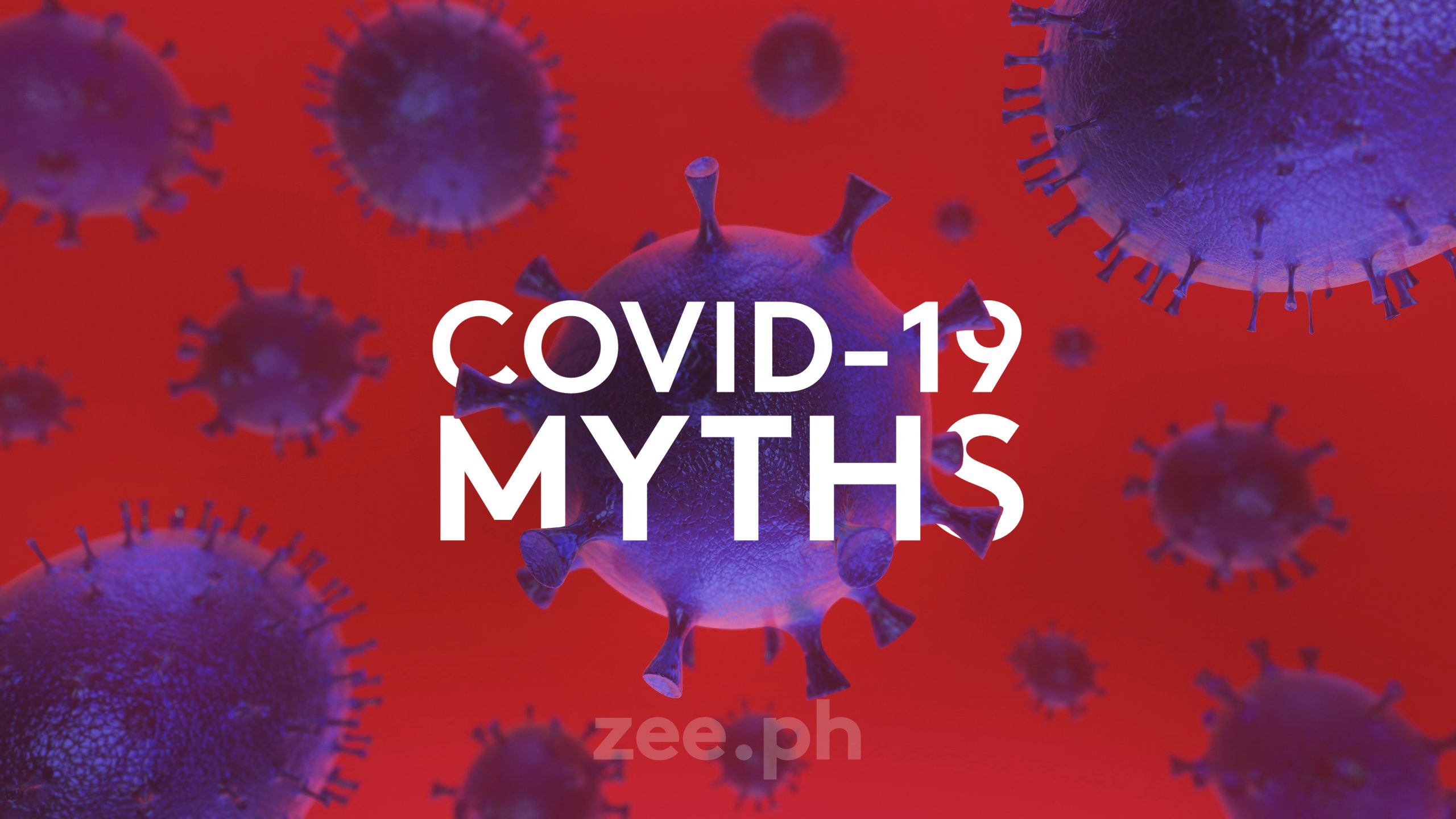 by Chrissy Grey Resaba
In these times of pandemic, hysteria and panic have taken over the world and nonchalance is a word not to be manifested for today. Worry and fear are enveloping around Cebu with enough evidence of the actions taken by the public – the hoarding of necessities and goods.
Cebu – both the city and the province – is working towards making the island a safe haven from the pandemic caused by the Novel Coronavirus. Entry points of both ports – aerial and naval – are now closed. Curfew hours are being implemented to secure that no one is outside during the hours indicated. Business and academic sectors shifted their modes to work-from-home and online classes. Medical professionals have been on the frontlines battling against the proliferation of COVID-19.
It is quite eerie to look at the main streets of the Queen City of the South having few crowds to none. The hustle and bustle of the metropolis has gone into an empty space. The actions taken by the government and the Republic of the Philippines are for better or for worse; it is only for the good of the public.
Cebu has been under the state of community quarantine and certain measures were implemented to ensure the public's safety and well-being. However, there are still myths making rounds in social media and the public in general about the ways to avoid COVID-19. These myths are not supported by scientific evidence. The scattering of fake news worsens the situation instead.
Here are some myths about the Novel Coronavirus: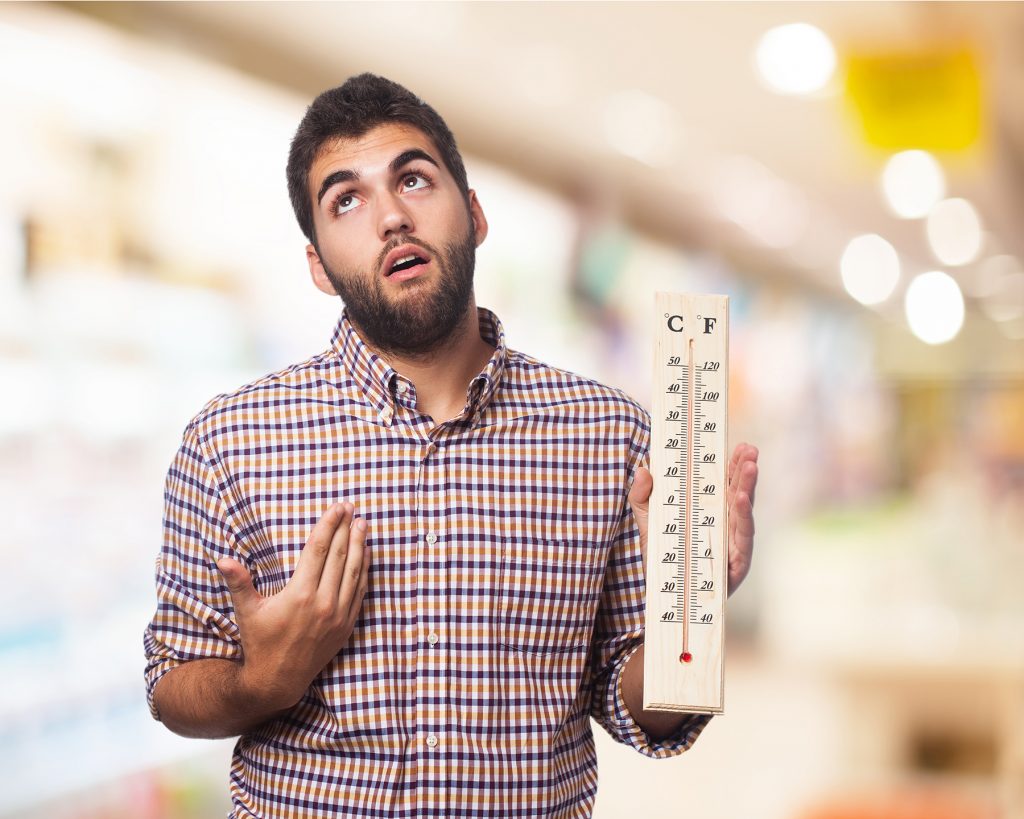 1. Hot and cold weather
Contrary to popular belief, the COVID-19 virus will never die when exposed to hot or cold weather. This type of coronavirus can be transmitted in all areas regardless of the weather.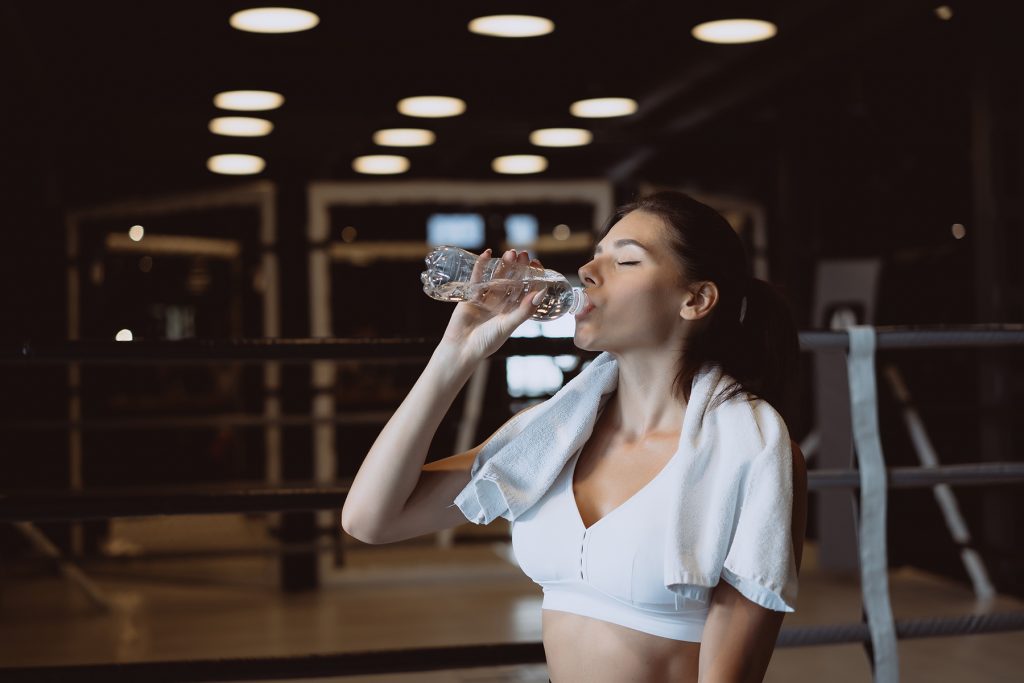 2. Drinking water
It is necessary to hydrate ourselves and to moisturize the throats but there is no scientific evidence that consuming volumes of water can flush out the virus.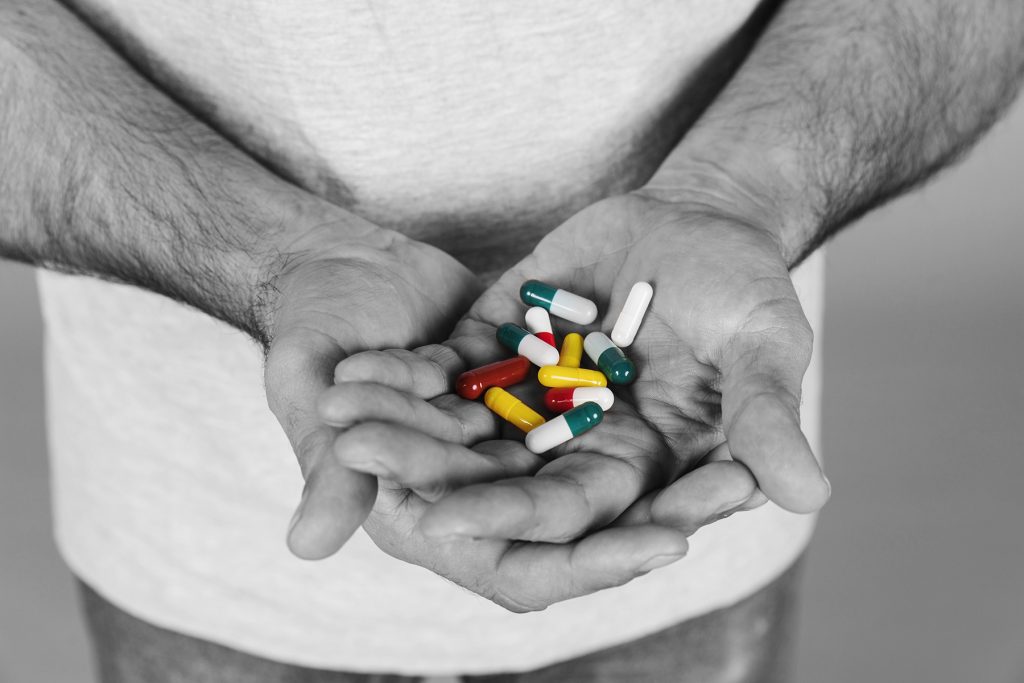 3. Antibiotics
Clear enough from the name of the medicine, antibiotic never kills the virus but bacteria instead. It is not advisable to take antibiotics to prevent COVID-19.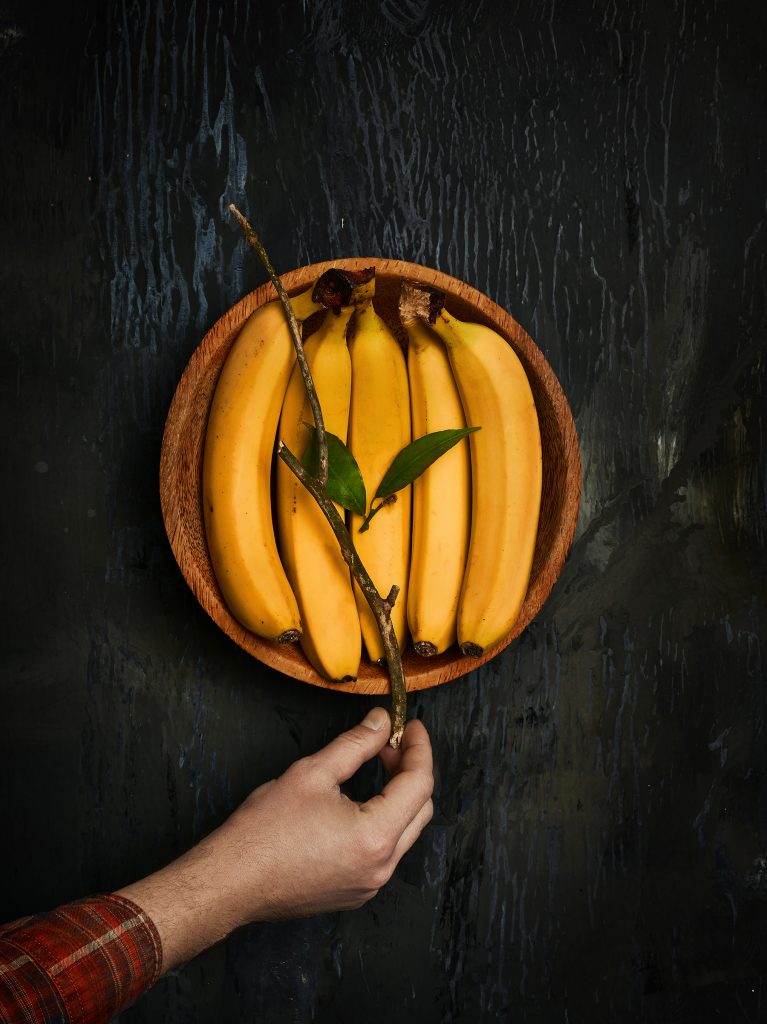 4. Eating banana
There is a video circulating in social media about the banana fruit that miraculously kills the COVID-19 virus. However, if one should be keen enough to examine the video, it is a hoax. To date, there are no approved treatments for the virus. Eating a banana and other fruits can boost the immune system instead but not kill the COVID-19 virus.
Practicing proper hygiene such as regular hand washing with soap and water remains to be an effective way of preventing infection since soap dissolves the structure of the virus. The public should not be very complacent enough to rely on hand washing alone. Maintaining social distance, staying at home, having proper coughing or sneezing etiquette, and putting oneself in self-quarantine if one traveled from outside Cebu or the country are some of the best ways to avoid the spread of the COVID-19 virus.
Efforts of Sustaining Cebu as the Unesco Creative City of Design
by Chrissy Grey Resaba
Cebu City has etched an indelible mark in the country and of the world for a lot of reasons. For more than five centuries, Cebu has been a center of culture and a model of resiliency. "Sinibuayng Hingpit" was the former name of the city during the pre-colonial times which means "to trade"; already inherent to the name that Cebu was a center of commerce. Also, Cebu had a very big role in Magellan-Elcano circumnavigation of the world which still has been argued that had not been Ferdinand Magellan got killed on the island of Mactan, the victorious fleet would not have happened that will push back the age of discovery for a couple of hundred years. Metro Cebu on the other hand, is the second-largest population in the country.
"Celebrate Cebu" is a tourism brand launched by the Cebu City Government as a declaration of pride, expression of delight, or even a sign of exasperation. One of the most celebrated and largest festivals in the world Sinulog attracts about two million people – enough reason why there are 101 ways to celebrate Cebu. The Mactan Cebu International Airport is already one of the most internationally awarded travel hubs in the region surpassing Changi Airport of Singapore. A lot of infrastructure projects are about to be realized as well that there will even have the first Skidmore Owings and Merill (SOM) in the Visayas. With nearly 20 sister cities' agreement in place, Cebu has the most twin towns of any Philippine city and five of which are already within the UNESCO Creative Cities Network.
Cebu will further expand its reputation as the city is bidding itself to be enlisted in the UNESCO Creative City. UNESCO Creative City's bid is a natural progression from the momentum sparked by Cebu Design Week and has already jumpstarted many new projects and collaborations even before the designation was attained. In recent years, the Cebu design community has been eclipsed by the boom in tourism, construction, and BPO-IT when in fact, the design is heavily embedded in these sectors. In 2018, CDW was launched to connect, create, and cultivate the numerous creative disciplines. To accelerate the action planning for the UNESCO bid, CDW talked to a lot of key stakeholders. The Creative Cebu bid team comprises a variety of individuals from the LGU, the Regional and the National government agencies, business support organizations, professionals, associations, academe, creative hubs, and design practitioners.
United Nations defines the creative industries along the lines of heritage, arts, media, and functional creations. The main bid components are divided into three parts: (1) inventory mapping because there is no such design-related maps in Cebu, (2) statistics, and (3) atlas. Due to the definition is so wide, it is very difficult to quantify hence, facing the biggest challenge: how to quantify the effect of creative economies in Cebu?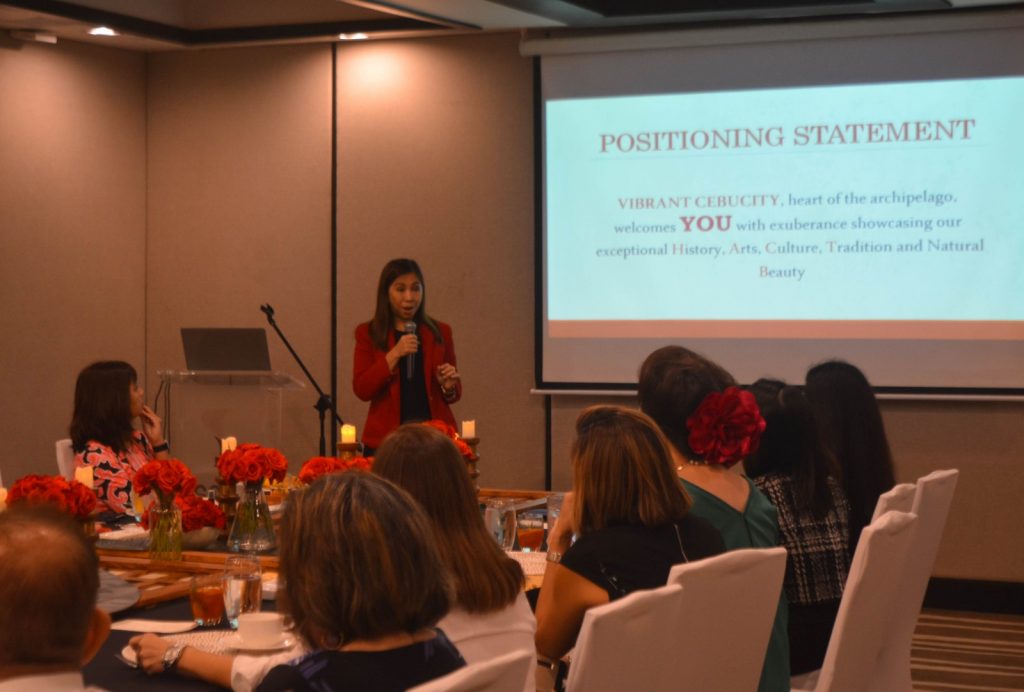 Four months is all it took to come up with the numbers. CDW theorized that seven percent of the total Cebuano economy is based on the creative industries and is even undervalued and a very conservative number. By October 31 of last year, a surprise shocked everyone from the team as Cebu has gotten the distinction of being a UNESCO Creative City. There are seven categories in the Creative Cities Network: crafts and folklore, film, gastronomy, literature, media arts, music, and design. The design category is considered as the hardest to achieve because it is most challenging to quantify. The short term benefits of becoming a creative city are: (1) it is the great rallying point for the community to just get around, (2) it inspires the next generation designers, (3) it drives incremental tourism investments, and (4) it reasserts Cebu's branding as the leading design destination. The longer terms are: (1) it ignites unprecedented collaborations with local, regional, national, and international partners, (2) it relies big-ticket items that force multipliers for the economy and the community, (3) it cements Cebu's global reputation, and (4) it solidifies the importance of design in Cebu's inclusive and sustainable development that is inlined with the Sustainable Development Goals (SDGs) for 2030.
It is also imperative to change the common mindset of design as being purely aesthetic. Design is a creative solution to solve everyday problems hence, answering why design is important. Furthermore, it is important because the advancements of technology right now are changing so much, demographics are shifting, and consumer preferences are changing at a very fast pace. The competition is crazy for cities must level up to be able to compete with this global economy. There is a need to engage design practitioners at any level for an inclusive and sustainable city.
UNESCO has very strict guidelines when it comes to co-branding with its temple. Therefore, the team tweaks the Cebu's branding that will be symmetrical with the temple and used the Pantone's color of the year, Classic Blue, to signify when the bid has been done. The logo is based on the shape of Cebu City which is not very familiar with because people are more familiar with the island.
These are some several highlights that CDW is working on:
1. Museum of Design (MuDe)
Coming this September MuDe is not just any typical museum people know about. Aside from being a converging point or a showcase repository, it is an enabling point for creatives. There will also be a physical and virtual showcase, learning and working hub, and an inspiring venue and collaborative market space. MuDe will be at the Skypark of SM Seaside because of its big outdoor component.
2. Urban Acupuncture
Urban Acupuncture is an initiative that develops small projects or small pockets of beauty and scaling them all around the city to be able to achieve critical mass. Its first target will in Downtown Cebu and hopes to collaborate with Cebu City Tourism Commission while the Department of Tourism has expressed interest. TIEZA will be funding the project of revitalizing the Downtown with place markers starting from Fort San Pedro, Basilica Minore del Sto. Niño de Cebu, Cebu Metropolitan Cathedral, Parian, and Colon. Moreover, Malacañang sa Sugbo will be launched as a national museum by the year 2021.
3. Community-based initiative
Bringing all of the creative initiatives to the grassroots so it will not be perceived as elitist but rather a community-based. This is to transform the core of the city into something relevant and exciting by piloting to three communities along with three universities of Cebu: the University of San Carlos for Talamban, University of the Philippines – Cebu for Lahug, and Southwestern University PHINMA for Urgello. The reason why these universities are chosen because they are also in the process of completely changing their campuses by breaking the walls after they patterned it to the campus of Georgetown University in DC.
There will also be the utilization of community centers because they are very underutilized and placing the first design studio for kids that is hopefully be implemented by September.
People of Cebu are in high hopes of having Creative Cebu's bid to UNESCO as the Creative City of Design come into fruition and none of these creative initiatives are made possible had it not been because of the private sector head for the Creative Cebu Grid, Butch Carungay.
International Workplace Group and Apple One Properties Inc. redefines Commercial Real Estate in the Visayas
by Allain Dumon Fonte
In fast-moving economies, the businesses thrive stronger and quicker.  Yet, this situation has also caused the rise and fall of many establishments, and forced businesses to innovate in order to survive; just as how Charles Darwin theorized, "this is the survival of the fittest".  Nowadays, the fittest business establishment is the one that can give in to the demands of consumers that continuously change.   Brought about by the marriage of cultures and technology, the needs of consumers can change at a 360-degree-angle at any time.  When the consumers' needs change, so does the demands.  Hence, businesses need to learn how to bow where the wind blows.
The International Workplace Group (IWG) understands clearly the dynamics of the economy, the society, and even politics; and, has made it its mission to address the needs of the businesses, so in the end, they can also provide the needs of their clients.  IWG does this by giving people and businesses access to commercial real estate solutions through unrivalled choice of workspaces from its operating companies: Regus, Spaces, HQ, and Signature by Regus; each designed to serve the unique needs of businesses of every size.  With a membership contribution of only six thousand pesos (PhP6,000.00), a business can have access to shared-workspaces anywhere in the globe where they can hold meetings, discuss transactions, or simply focus on work.  With a track-record for more than 30 years, IWG has seen the potential of shared work-spaces in the Visayas and in Mindanao.
With its vision to provide the best workspaces in the region, IWG partnered with Apple One Properties, Inc. (API), Cebu's leading name in property development and real estate sales.  API has always kept its portfolio diverse and relevant by recognizing the growing demand for flexible workspaces and mixed-used developments in the premier business districts in the Visayas.
In December 2018, API signed a franchise partnership agreement with IWG for eight centers in six cities in the Visayas in five years. This is the first in Southeast Asia.  The signing ceremony was held at the Diamond Hotel and Suites, and was attended by Matthew James Kenly, head of partnership growth for IWG Asia Pacific; Rowena B. Natividad, head of partnership growth for IWG Philippines; Lars Wittig, country manager for IWG Philippines | Thailand | Vietnam | Cambodia | South Korea; Ray Manigsaca, CEO and president of API; and, Venus Manigsaca, chairman of API.
The six cities identified are Cebu City, Lapu-Lapu City, Mandaue City, Dumaguete City, Iloilo City, and Bacolod City.  Kenly strongly believes that the partnership will strengthen the economy in the region because it will generate more jobs inside and outside the centers.  Kenly further discusses that the centers in the premier business districts will also improve productivity and will provide more opportunities for the locals.  API's Rey Manigsaca is very excited on the partnership because the service-office-market is a very big market that has not yet been tapped, and with IWG's partnership Manigsaca believes that they can bring to the region the world-class facilities and benefits of flexible working spaces.
Lars Wittig discusses that the reason why the Visayas has the greatest potential in the country is because of its ever-advancing economy; and, as the capital region gets too congested, the businesses are moving to central Philippines.  Plus, the access to central Philippines is much easier with its state-of-the-art international ports and airports, making the logistics much easier in the area.  Wittig also expresses appreciation to the policies and the government administration in the locality because it is very supportive to the businesses.
The six centers of API and IWG will join IWG's global network consisting of 3,400 centers across 120 countries.  In the Philippines, IWG has 28 centers in ten cities across Metro Manila, Clark, Cebu, and Davao.  With the upcoming six centers in the Visayas, API and IWG will surely make the region as Southeast Asia's newest business hub and trade center.  This is truly an exciting way to start the year, exciting for our economy, and exciting for the people in the Visayas.