The Ultimate To-Do List Before Summer Ends
Add these adventures on your summer-ender bucket list, and make sure that next month you'll be talking non-stop about how awesome your summer experience was before it ended.
There's always room for adventure, especially when the sun is out telling us to get out of the bed and prepare for the ultimate summer experience. Add these adventures on your summer-ender bucket list, and make sure that next month you'll be talking non-stop about how awesome your summer experience was before it ended.
Beach outing
Summer would not complete without a beach outing. Gather your family and friends and plan for the most awesome escapade for the weekend. Prepare your swimwear, tent (if you're not up for a costly stay) and your food and drinks—lots of them. Always have budget for your transportation, food and accommodation. If you have a private vehicle, then set aside a budget for the gas. Others could either take the bus or rent a van. After preparing for your getaway, then get ready to take your vitamin-sea!
You can travel from North of Cebu to experience the luxurious beaches or you can travel to South of Cebu where you can swim with whale sharks, or you can even chase waterfalls if you're not up for a salty summer experience. Despite the long hours of traveling, you'll definitely enjoy the waves that are oozing onto the beach.
Another fun activity to do at the beach is surfing, scuba diving, cliff diving, collecting seashells or burying your friends in the sand. There's nothing more satisfying than having tan lines and fun memories from a beach outing.
Food Trip
Who doesn't love food trips? In Cebu, there's always food for a hungry stomach. Cebu can offer a budget-friendly food trip you can experience over the summer. A food trip wouldn't be fun alone, so call your family and friends because the more people, the less you'll spend.
Try roaming around the city and enjoy the place for its variety of food. Your summer food trip wouldn't be satisfying without experiencing Cebu's best-tasting lechon. Cebuanos love the crunchy skin and unique taste of the lechon. Travel around the city and there's always a lechon restaurant in every corner.
Indulge yourself in the barbecues of Larsian in Fuente Cebu, especially when you're up to small eateries where different stalls hawk their products. Don't skip the famous siomai in Tisa, Labangon. The stalls are located beside the national highway and it only costs P7.00.
Shop for new clothes
Cebu has always been offering a variety of products, whether local brands or international brands. And since summer is almost over, it's the perfect time to buy your last-minute summer and rainy season outfits.
Always reward yourself with shopping after a stressful month. Before summer ends, you're going to need outfits for the next season, probably your OOTD for a rainy day. You can also shop for new casual outfits for school or work. Maybe you would want to shop for shoes and bags, too.
You can stroll around the city's malls to buy your outfits—dresses, jumpers, jeans, sweaters, etc. Here, you'll find local brands that offer high quality products at a lower price.
You can also wander around the oldest and largest market in Cebu City, the Carbon Market. You can always buy your #OOTD goals at their Ukay-Ukay stalls without having to spend much. As it's located in the downtown area in Cebu, it's convenient and accessible.
Night Out
Go for a night out! Dress up and put on your make-up. You need a break from work or school overload in the past few months. Summer is the season for self-healing, so go out with friends, drink and sing your heart out.
Nightlife in Cebu is still growing, even in this summer season. There's often a new bar or pub popping up in the city. Sing your heart out at KTV bars, dance until your feet ache and sip on your favorite cocktail.
You can always enjoy a night out in Cebu; explore the infamous Mango Avenue, IT Park or even Mandaue City. Whether you're a couple on a date or a group of friends looking for fun on a Saturday night, don't miss out the Cebu nightlife to complete your summer experience.
Watch sunset
You know you're enjoying the day if you're able to watch the sun set with your very eyes. It's that feeling of satisfaction that you're making the best of your summer vacation. After having sand in your toes or climbing a mountain or driving to nowhere, you can sit back and enjoy watching an everyday miracle.
There's something alluring about sun sets that will leave you in a state of awe. Sunsets are best at a beach or on top of a mountain. After checking summer adventure number one: Beach Outing, don't leave the place until you witness a spectacular sunset scene.
For a few minutes, gather your loved ones and feel at peace and be drawn to the sunset's raw beauty. To make the experience more enticing, take some stunning silhouette sunset shots.
There's so much to do before the summer ends, and it's up to you to enjoy until the very last day of the season. Catch up with friends, get sun-kissed and embrace the ocean waves before we can kiss the summer season goodbye
Enjoy a Funtastic Easter Sunday with the Kids at Rustans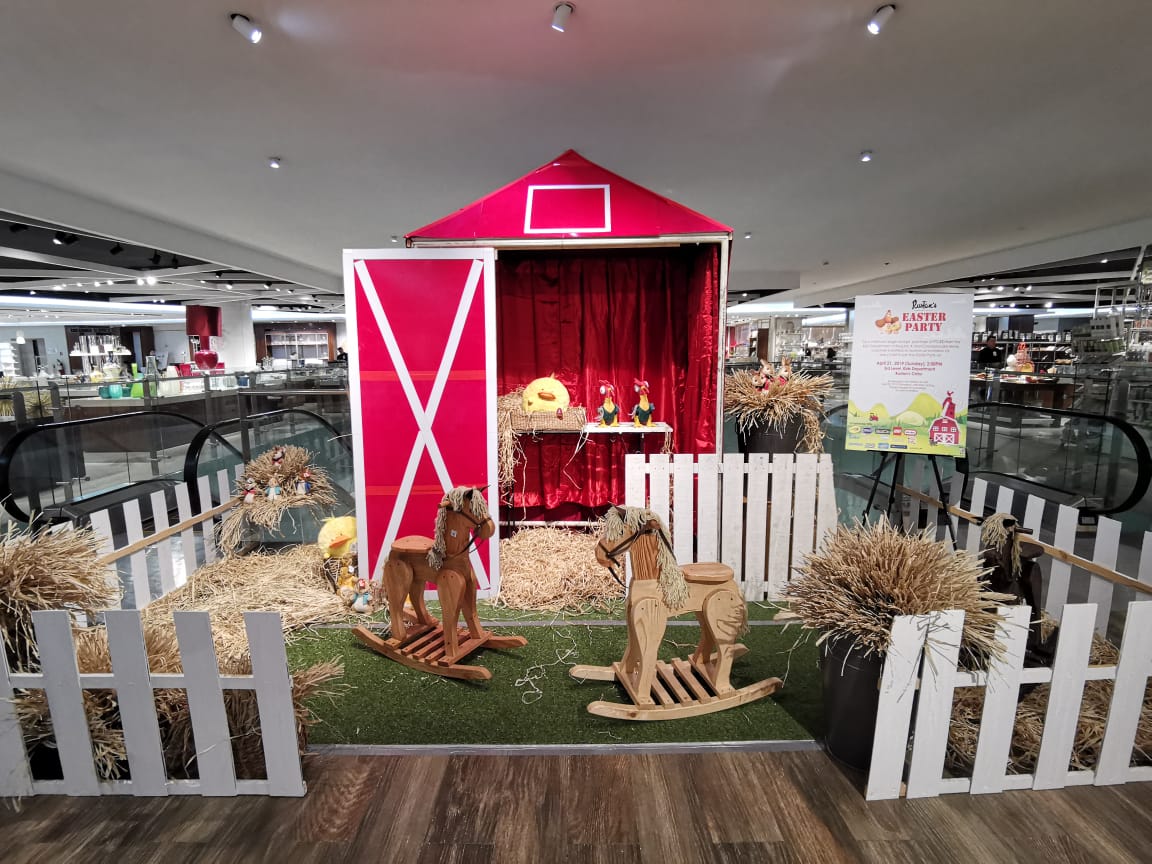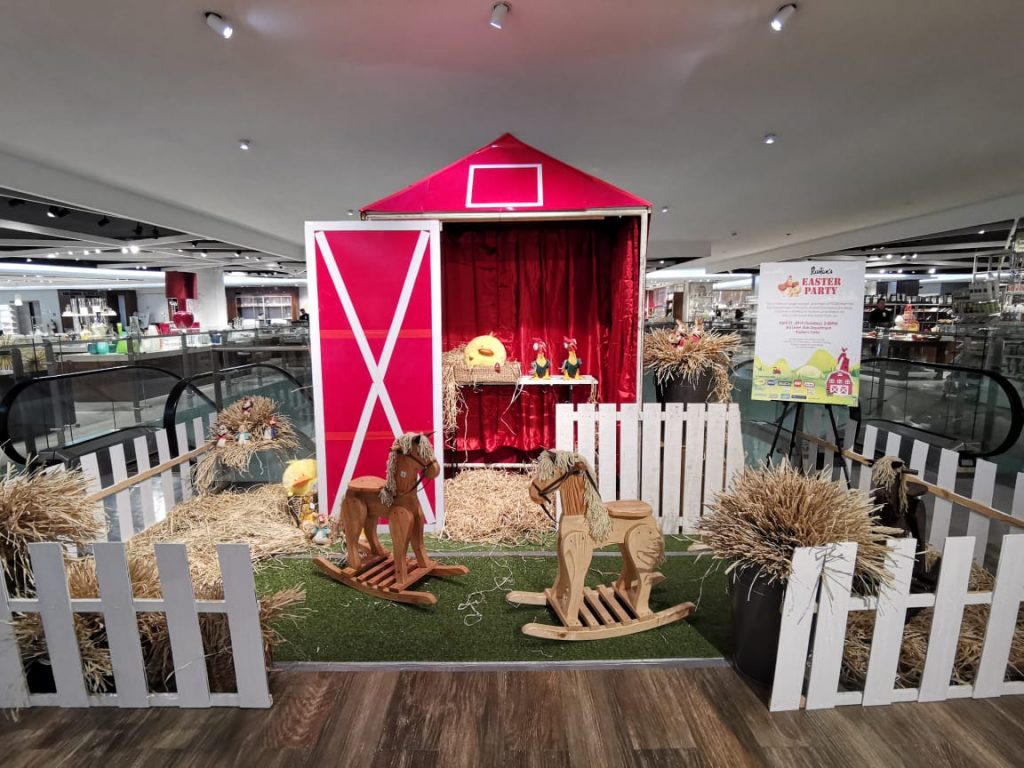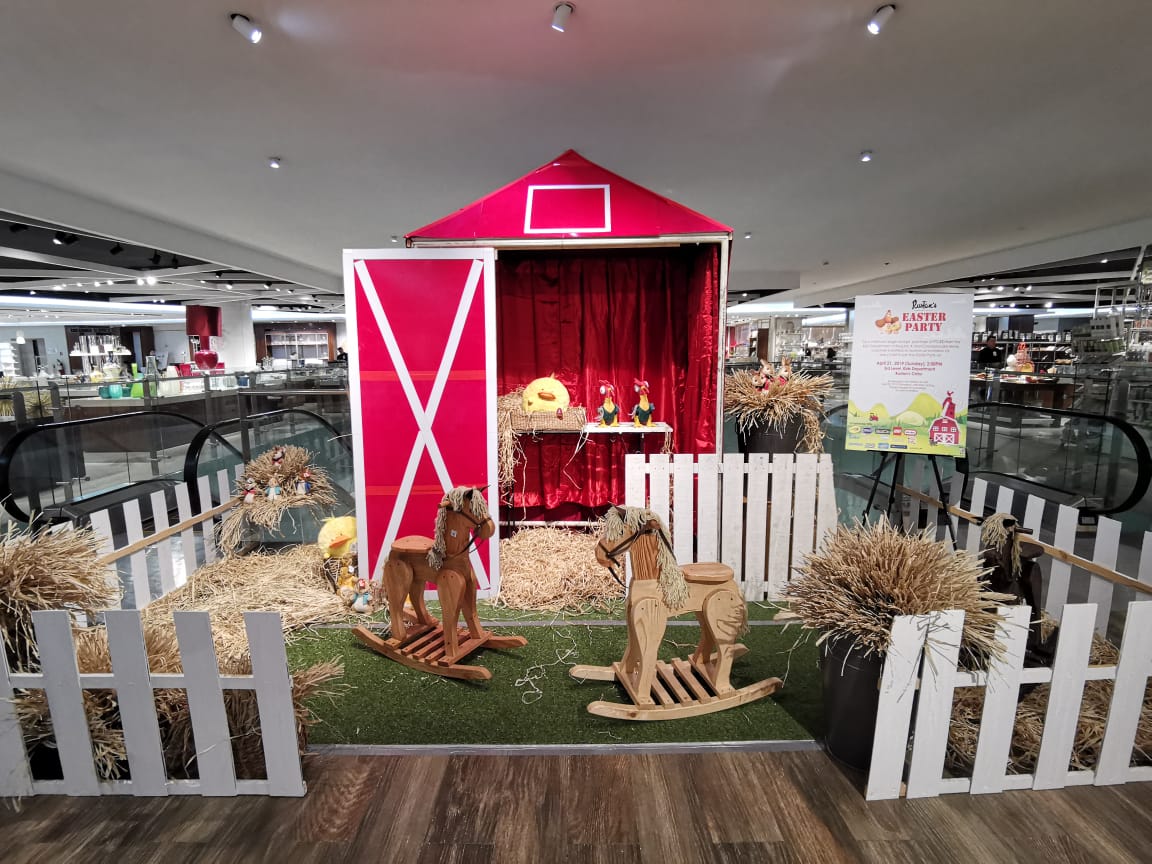 Easter is just a skip away, and for kids it's really a super fun holiday.
Egg-citing treats and surprises await them at the Rustan's Easter Party on Sunday, April 21, 2 p.m. at the Rustan's Children's Department, Ayala Center Cebu. For a minimum single receipt purchase of P 3,000 from the Kids' Department, come and enjoy the following:
Food Carts
Sure to delight kids are a selection of food carts filled with yummy sweet and savory snacks.
Easter Egg Hunt
The Easter Bunny hid many colorful Easter eggs at the barnyard for our precious little hunters to find. Hop along and join the search for a chance to win special prizes from our different kids' brands. Each participant also gets a Kinderjoy egg!
Easter Egg Decorating
Kids get to design and take home their one-of-a-kind egg creation at the Easter egg decorating station.
Crayola Art Activity
Let your kid's inner artist shine. Make a splash with pastel shades, bright patterns or rainbow colors.
Lego Building Contest
Fancy building an Easter bunny or a giant Easter egg? Let kids' imaginations take flight with the Lego Building Contest at the Lego Corner. Exciting prizes are in store for those with the most creative and imaginative Lego creations.
It's going to be a very hoppy Easter celebration at the Rustan's Department Store.
For more information and updates, visit https://rustans.com.ph and @rustansph on Facebook and Instagram
Here's What Cebu's Restaurateurs are Preparing for Easter Week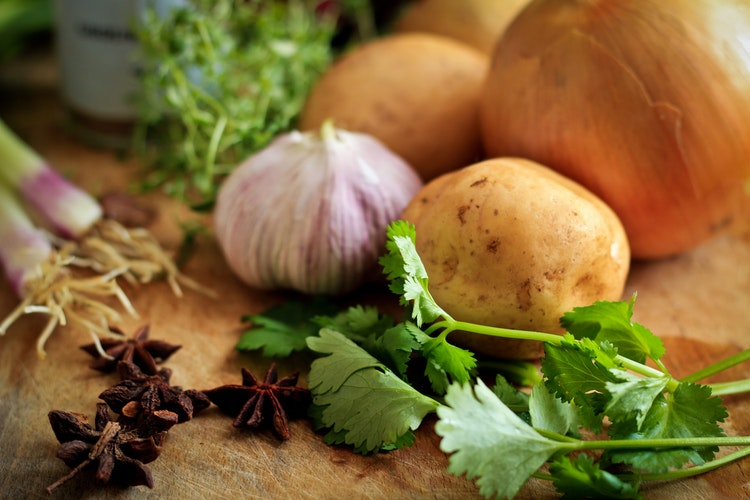 The arrival of Holy Week often means a mass exodus out of the city—whether it's for a trip back to one's hometown or an opportunity for a vacation. That being said, food choices during this time are often limited, with restaurants cutting down hours to prepare for the holidays, or creating menus that suit the season.
While it's interesting to know what these food spots will offer, we're curious about what the people behind them prepare at home. To satiate our curiosity, we asked some of Cebu's notable chefs and restaurateurs what they're cooking up this week.
"For Most Holy week days, we're most likely out of town. But buona pascqua is huge in Italy. So when we're in town, we're spending Sundays around the kitchen. We do gnocchi in all sorts of forms. We're rolling it, then pan frying, adding reduced liquid , adding meat. Using cauliflower to make it healthier. And how can Easter be without a sweet? A Burnt Caramelized mini "otap" Tart with pear is our choice." —Kate Anzani, Anzani
"One day this Holy Week, it's going to be ribeye, mashed potatoes, puttanesca pasta for dinner and homemade tacos & margarita for the afternoon. Other days, we dine out." —Jan Rodriguez, Weekend
Here's How Cebu's Milk Tea Shops Are Changing How We Enjoy Milk Tea
Milk tea shops are always filled to the brim daily by tens and hundreds of milk tea lovers from all around the city to savor their favorite iced milk tea drinks. At this point, milk tea businesses are upping their game with the tough competition.
The milk tea frenzy continues to go viral in the city of Cebu and it's not going anywhere anytime soon. Milk tea shops are always filled to the brim daily by tens and hundreds of milk tea lovers from all around the city to savor their favorite iced milk tea drinks. At this point, milk tea businesses are upping their game with the tough competition, may it be creating new and unique flavors to add to their menu, creating delivery systems for easier transactions in the comforts of their customers' homes or innovating new products that are inspired from the flavorful milk tea drink.
That being said, we prepared a list of the different ways to enjoy milk tea in Cebu for all the milk tea lovers out there.
Milk Tea Shake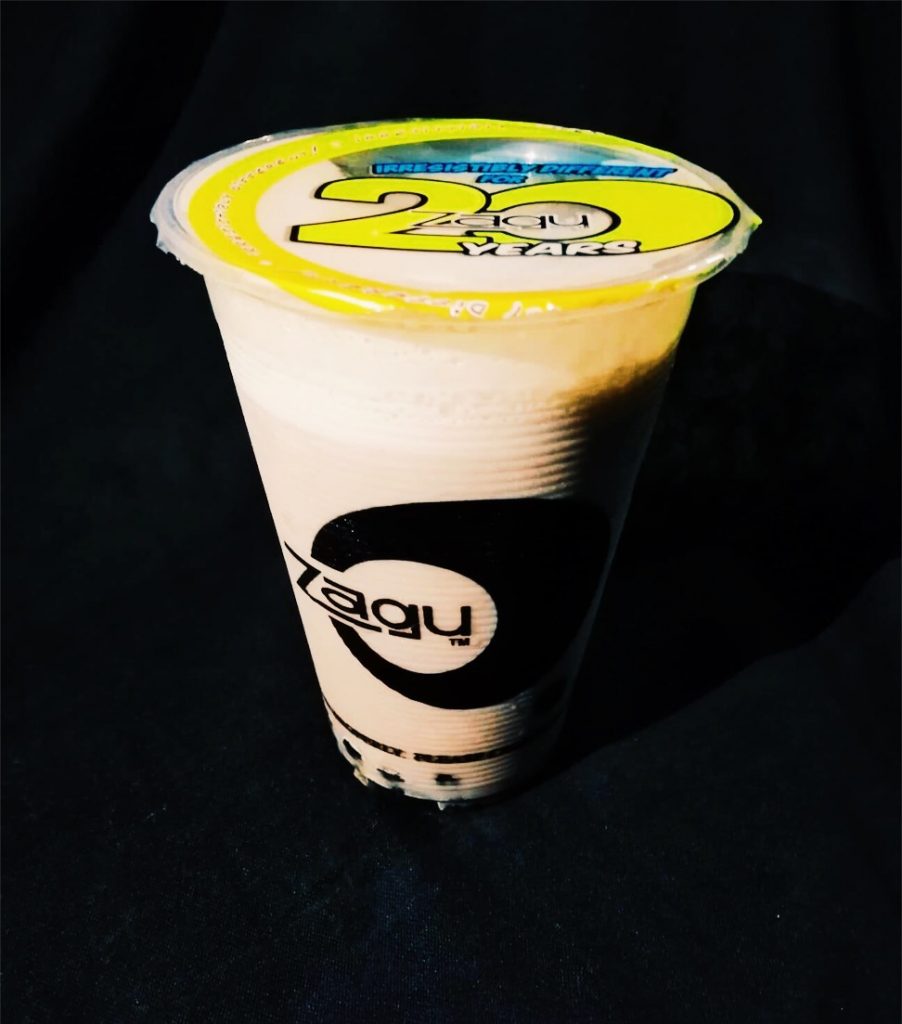 Zagu's Pearl Milk Tea
Way before this nationwide obsession for milk tea had started, Zagu, the famous pearl shake brand in the Philippines, was one step ahead of bringing us a shake flavor that would unknowingly become a trend in the upcoming years. Zagu has been serving our favorite flavored drink for years now and people are still talking about it.
Zagu's Pearl Milk Tea is fairly sweet just like any typical iced milk tea drink that you can buy but this one has a unique twist to its texture that you cannot find in any tea shop around the city. With the summer coming along, this milk tea will definitely cool you from the heat and satisfy your milk tea cravings as well. The best thing about it is that you don't have to go through great lengths in finding a Zagu. You can basically find it in any mall in Cebu. Just go to a food court and you'll surely find one.
Milk Tea Float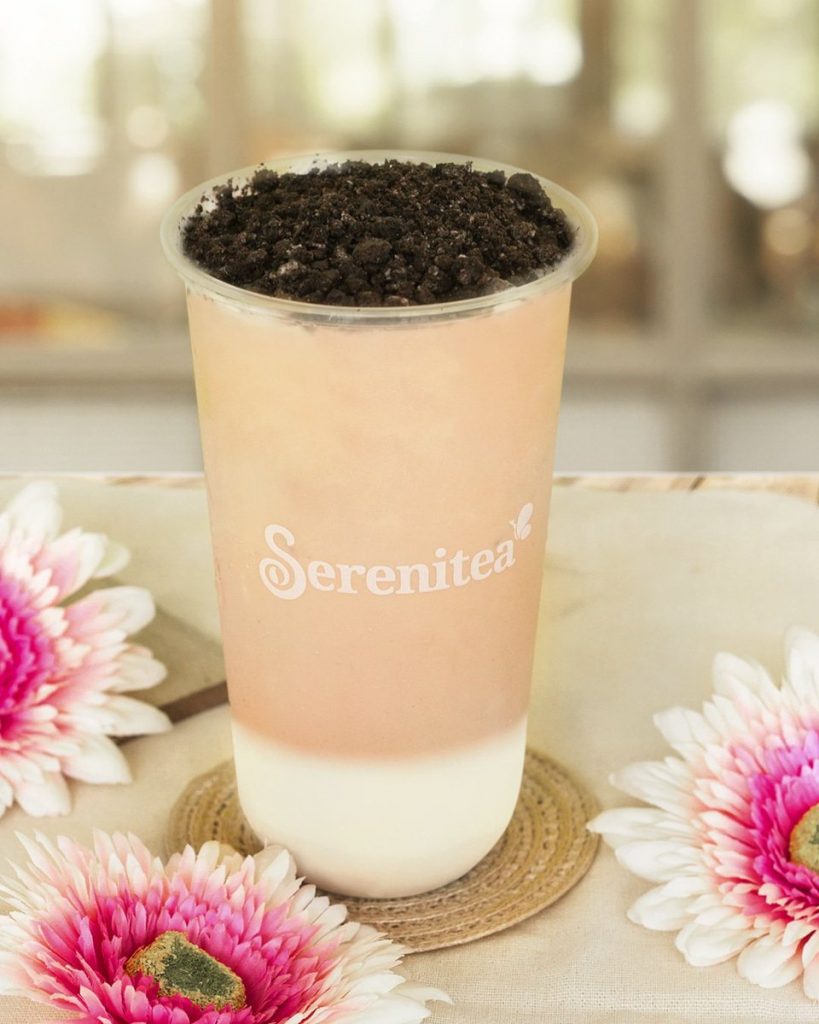 Cocoa Cookies and Cream Milk Tea Ice Cream
Photo owned by Serenitea
Coke floats and coffee floats from famous fast food chains were all the rage years ago. With today's trends it's no surprise that someone would definitely create something similar to a float. That being said, Serenitea brings us the joy of enjoying everyone's favorite drink in a way we're used to, a cold drink with sweet goodness on top.
Serenitea brings you a drink and a treat, all in one cup, with their milk tea float served in a variety of flavors that you can choose from. Beat the summer heat by enjoying Serenitea's Milk Tea Ice Cream drinks that comes with various flavors that you can choose from and enjoy.
Serenitea is located at Calyx Centre, Cebu IT Park, Apas.
Milk Tea Soft Serve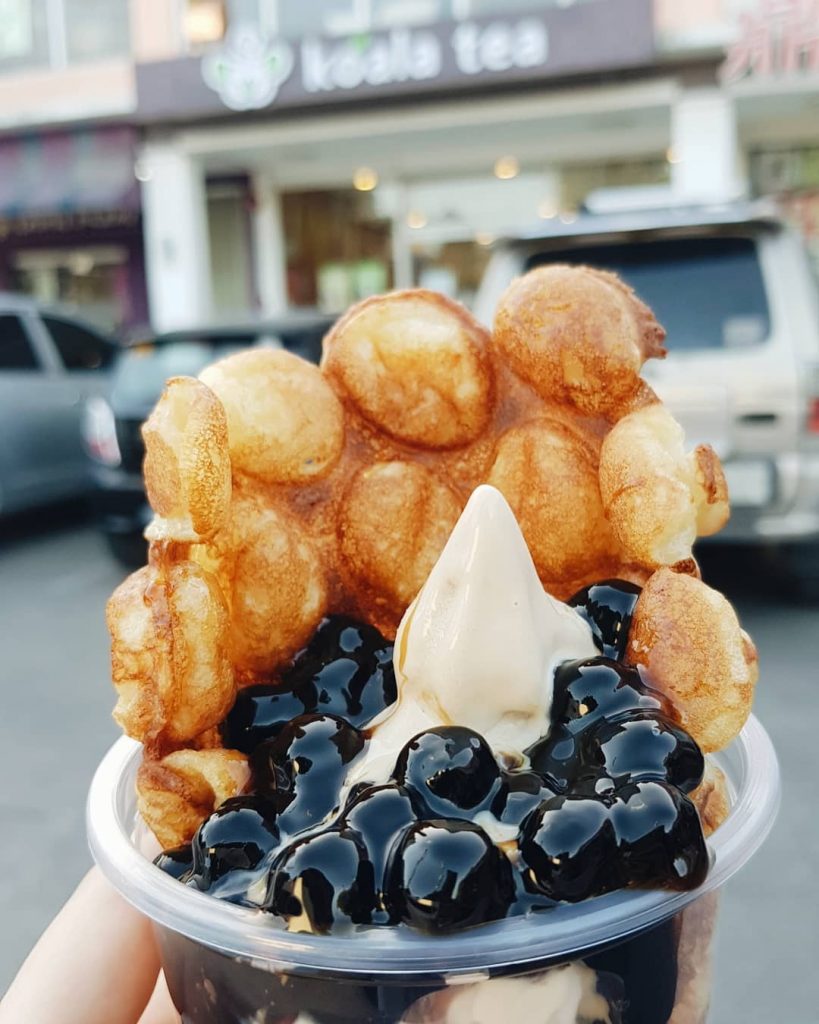 Koala Tea's Milk Tea Soft Serve With Pearls and Waffle
Photo owned by Koala Tea
The latest trend among everything in the list is the new milk tea soft serve that is available in a milk tea shop that is also new in Cebu. The famous milk tea soft serve from Koala Tea definitely broke the internet when they introduced the soft serve last month, making every milk tea lover shake with excitement as they try a new way to enjoy their milk teas.
Koala Tea serves their milk tea soft serve with pearls or oreo as a topping but if the two doesn't float your boat, it's okay! Koala Tea prepared a variety of toppings that you can add with your soft serve such as pudding, cream cheese and many more. They even have a waffle to go with your soft serve. How amazing is that? With the variety that they offer, surely, you'll find one that suits your taste.
Koala Tea is located at SSY Business Center, Salinas Drive, Lahug.
Milk Tea Frappe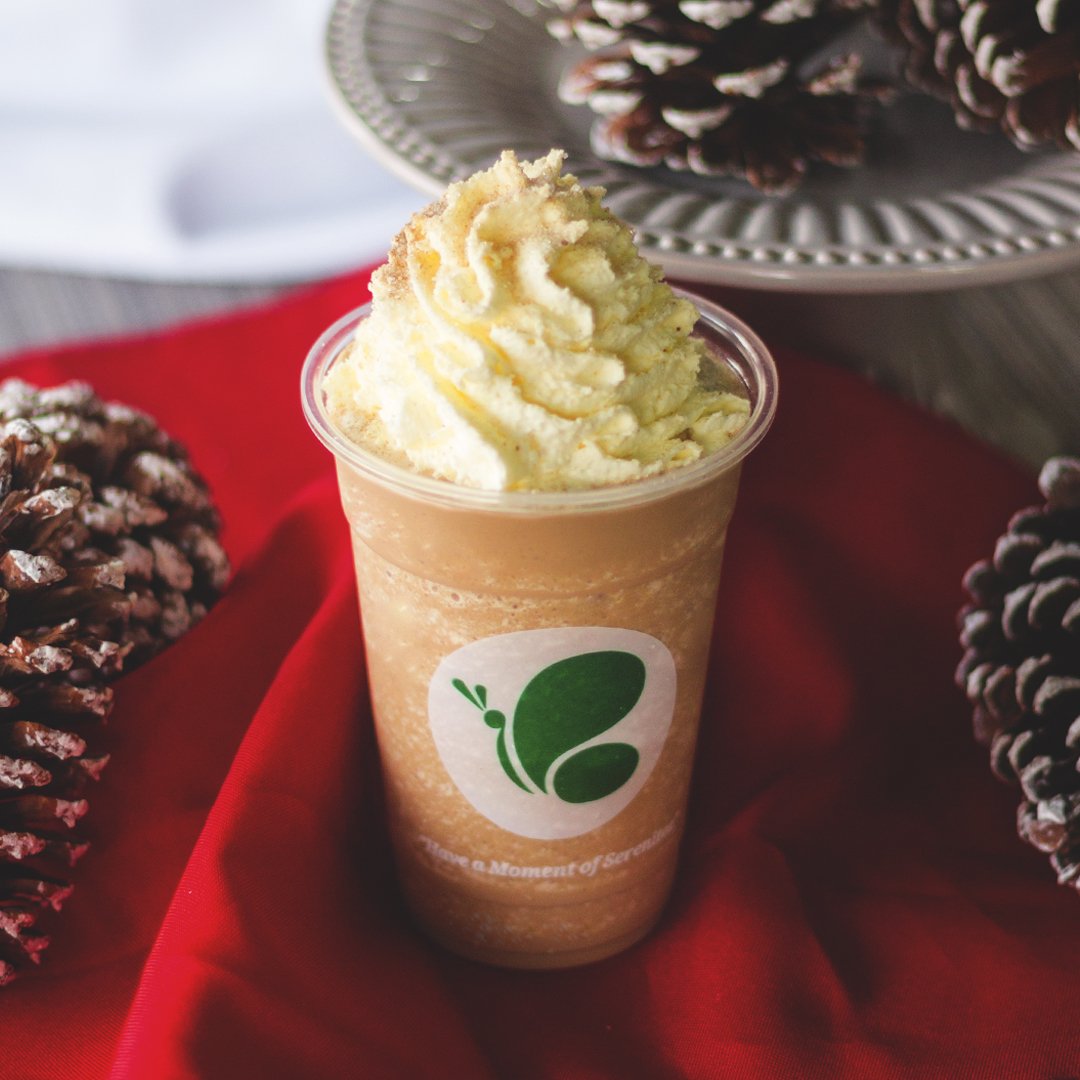 Serenitea's Okinawa Arctic Slush
Photo owned by Serenitea
Serenitea has done it again with this new way of serving milk tea. Just recently, they introduced their Arctic Slush line that consists of cold beverages including their new milk tea frappe.
Their bestselling Okinawa flavored milk tea is now served in an ice blend topped with whipped cream and drizzled with caramel syrup and Okinawa powder. What better way to thank all the Serenitea lovers than bringing them a variety of choices to enjoy their favorite drink? Now, you don't have to choose between ordering a frappe and a milk tea because Serenitea serves them both in one cup for you.
Grab your milk tea frappe at Calyx Centre, Cebu IT Park, Apas.