The Green Mile
In the new home of a young Tacloban public figure and his family, going the extra green miles brings in a breath of fresh air and the little theatrical drama they need for a great start.
In the new home of a young Tacloban public figure and his family, going the extra green miles brings in a breath of fresh air and the little theatrical drama they need for a great start.
DRIVING INTO THE Yaokasin compound at dusk in Tacloban City, Leyte, one can't help but shift their attention to the dramatically-lit house of Councilor Jerry "Sambo" Yaokasin. Immediately, from the subtle asymmetrical PVC and aluminium roofing, it was clear that this was done by Architect James Jao, and that this was going to be another eco-blueprint, and a first of its kind in this city.
But before anything else, let's get some things right. Going "green" doesn't always and necessarily mean covering your house with solar panels, or spending a fortune, or even growing your own organic garden. It can also mean simply taking measures and initiatives by using products, materials and design schemes that encourage less energy use, and are health-friendly.
This 600-square-meter house is one of two residential houses that rest in this 3,000-square-meter compound beside the Kankabatok Lake. Just like the man of the house who is a father, a businessman, a pastor, and a city councilor, the home is multi-faceted: it incorporates eco-friendly materials and stratagem with modern design. This was going to be an eco-home that not only minimized energy consumption but maximized comfort.
The homeowners were very hands on with the design which took about three months to plan but the construction was not completed until two years. Kathleen, the lady of the house, is the Cebu link, originally being from Lahug. Architect James Jao was recommended by her close friend, Jane Ong, of much-loved Cebu pastry shop Leona fame, and the rest, as they say, is history.
The driveway alone is already eco-friendly. The pavers brick is porous and sturdy. It absorbs the moisture and is therefor very low maintenance. A head turner early on in the entrance is the totem pole-like structure in the fore-garden. Is it an abstract sculpture or just a fossilized wood-plank? "Carved by nature," Architect Jao exclaimed of the drift-wood Councilor Yaokasin had secured from a trip to the nearby provinces. The plank-cum-sculpture adds the perfect touch to the landscape done by Oscar Villanueva.
Taking a small step back, the architect's "interpenetrating" technique allows some flora to break the solidity of the house's design, adding life to the structure itself. Still from a distance one can see that very basic Feng-shui was applied to the structure, but so elementary as it was purely out of logic: the main door faces the east because to the west is a wall to mark the property's boundary; and all downspouts were positioned to be against this same wall so that no water would obstruct the pathways when it rains and thus the rain water is also easily captured (rain water harvesting) and lightly-filtered to be used for household work like laundry or washing cars.
Coming closer to the house, the exterior walls are sandstone tiles from Kaufman in Manila. The solid hardwood double door opens into the foyer and also to the breezeway, a narrow path that leads to the atrium, where another drift-wood-cum-art piece rests. The breezeway distances the rest of the living spaces from the most exterior glass wall. It's not just to minimize the heat but also to allow a little more privacy while still allowing the glass to let in as much natural light as possible. Architect Jao used low-E (Emissivity) glass, which keeps in the cool and in effect lessens the air-conditioning required. As for the air conditioners, the family opted for Samsung's inverter air conditioners. Sure they might be a little heavier on the pocket, but they consume and cost less per kilowatt hour. Going green is about encouraging lower maintenance and in effect, later but bigger, savings.
A whole gamut of other energy conserving techniques were applied to the interiors including the floor tiling, which uses Inalco Slimmker tiles, brought in from their Cebu supplier. What makes these tiles eco-friendly is that they are slimmer, and therefore were produced with seventy percent less of the manufacturing carbon footprint without compromising their durability.
Where there is no low-E glass there is tile, and where there is no tile there is low-VOC paint (a non-toxic, fast-drying paint), "Healthy Home" paint, from Boysen Paints. It is perfect for families with small children. Where there is no paint there is wall-art, a James Jao interior signature. The elegant floor-to-ceiling wall-art in the Yaokasins' living room is of locally-sourced tigerwood: wood bricks shaped by the architect into an abstraction of a mother's womb.
Lighting was also a key element of the overall design, something that the architect is also very particular with. His background in stage design and lighting–having been mentored by National Artist for Theatre, Rolando Tinio, and CCP's Teddy Hilado, in the mid to late 80's–makes Architect Jao very passionate about dramatic lighting. "Because it's all about drama," he mustered. "Everything is basically reflected light, except of course, in the dining and foyer areas, where you need to see everything." All the lighting equipment was secured from Megaman, distributed by Cebu Home and Builders. The up-light in the living room, for example, is a metal-halide, by Endo from Licht and Design. The architect used this instead of the usual chandelier because of its low-maintenance and ambient lighting effect.
The truth is, a green home is more expensive to build, with twenty percent more cost, explained Architect Jao. Cutting costs and corners in design is not what going green is about, but instead it is in taking of such measures that will, in the long run, significantly reduce energy consumption and house bills, and this will surely make the neighbors green with envy.
LADY CYCLISTS HIT THE ROADS AND SLOPES OF CEBU.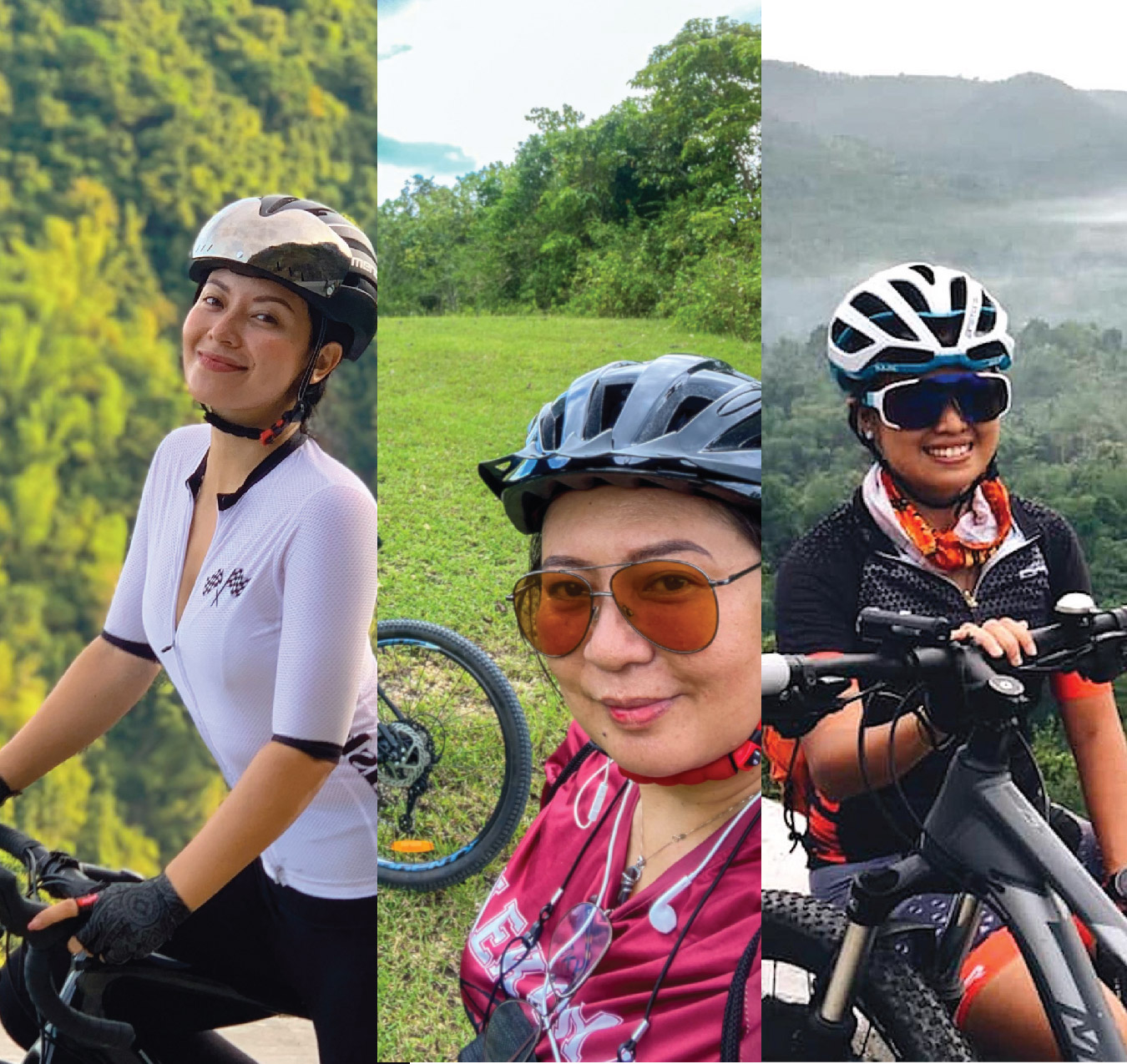 Cycling has been a growing sport and hobby for many years but it's popularity has erupted since the Covid pandemic.  People biking to work and for recreation is an everyday sight in Cebu.  More and more are joining the ride.  Many are quite serious about cycling.  I know three ladies who are among those who've gone long distances across Cebu.
How did you get into serious cycling?  What was your motivation?
Blinky de Leon.  Event Host, Product Endorser & Influencer
" I've been into cycling since I was a kid. A little backstory, I was around 10 years old when my dad surprised me with my first custom-made mountain bike. I still keep it until now, in fact I had it refurbished. It's the most sentimental thing I ever received since it was his way/gesture to catch up with me after not seeing each other for almost 6 yrs. My dad is based in Germany and he also loves cycling and makes his own bamboo bike."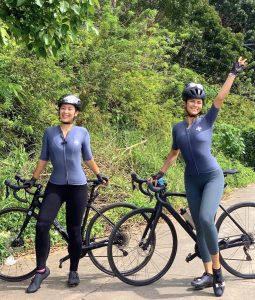 "Just a year ago though, my friend Gazini randomly, out of nowhere, picked me up from home to bike with her to the South of Cebu. I felt really excited and motivated to get back on track because it's very nostalgic and brings back so many great memories. And since then, the rest was history. We've been joining different groups, tried different routes and conquered different heights. I've met so many cyclists with very inspiring stories in the bike community who kept me feeling motivated too. I also look forward to the sights and the adventure that comes along with it."
Yumz Mariot. Branding & Marketing Consultant
"I used to bike along with rock and wall climbing. I am lousy with ballgames which is why. Our usual route were Talamban and Mactan but one time, managed to ship gears all the way to Dumaguete for a quick ride to Valencia, the next town located at a higher elevation. Those were days when I did it for fun and what bike I was using did not matter."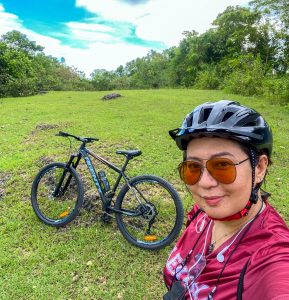 "Fast forward to 2021, a year after the pandemic lockdown began, I realized I have been lazy to do any fitness routine. Too caught up on juggling between house chores and Work from Home deliverables (I work as a Branding and Marketing Consultant), I started to feel my body needs to move as much as my brain does. A hysical fitness routine is as important as what I eat, or what I read or watch. So I decided to invest on a decent MTB, just very recently and got myself a much necessary restart. What motivates me even more is the area where I currently reside at. It is vast, fresh, green and safe for solo bikers like me."
Prime Sarino. Digital Media Creative
"I started biking as a young teenager and I got the idea to start it as an adult hobby 3 years ago. I was already into running and I thought it would be great to venture into another outdoor activity to keep me occupied after work hours and weekends. I was set to travel for a year so I had to put aside the idea first but came pandemic. We were all forced to stay put and everything was put on hold. Cycling became my diversion. My cyclists friends invited me to quick and short rides. I enjoyed my first 50km ride and the sceneries and routes most of all. It also helped channel a positive mindset during the hard hit season of the pandemic. Not to mention it's also another way to stay fit when we were forced into inactivity during the quarantine."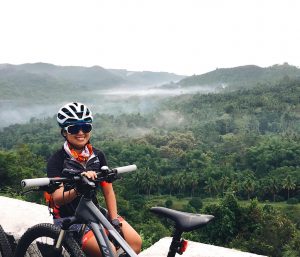 Next in Part 2, we ask the ladies about their cycling experiences and memorable moments…
by: Zen
Netflix Original Releases We're Excited for This August 2021. Part 3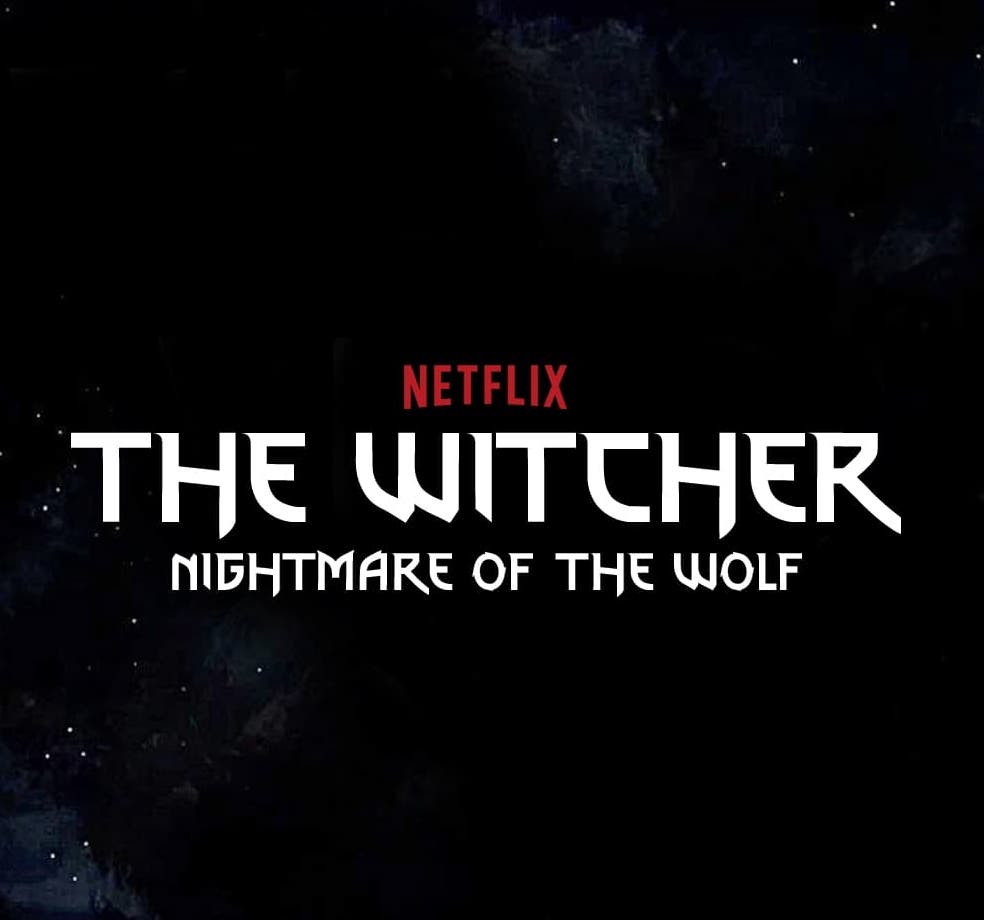 The Witcher: Nightmare of the Wolf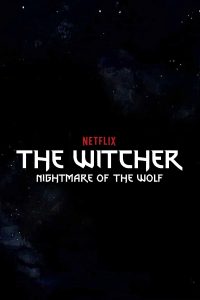 Coming to Netflix: August 23
Netflix's The Witcher series gets an anime prequel film focusing on the origin story of Geralt's mentor and fellow witcher Vesemir. While we're still waiting for the second season of the series, we're sure this film will be more than enough to tide us over.
He's All That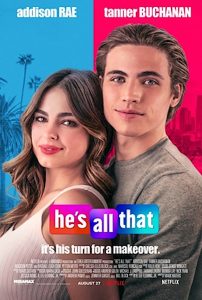 Coming to Netflix: August 27
From the director of Mean Girls comes another teen comedy starring TikTok star Addison Rae. He's All That is a remake of the 1999 film She's All That, proving Taylor Swift right in her theory of the 90's coming back stronger than ever.
Sparking Joy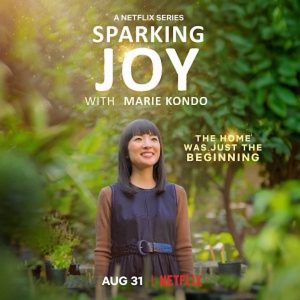 Coming to Netflix: August 31
We all remember when Marie Kondo helped us declutter our houses and better our lives with her hit show, Tidying Up With Marie Kondo. This August, she's back with another show called Sparking Joy which follows her helping people struggling to balance work and home life.
by: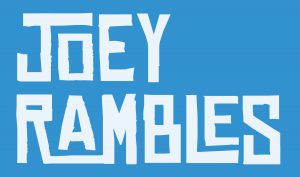 Netflix Original Releases We're Excited for This August 2021. Part 2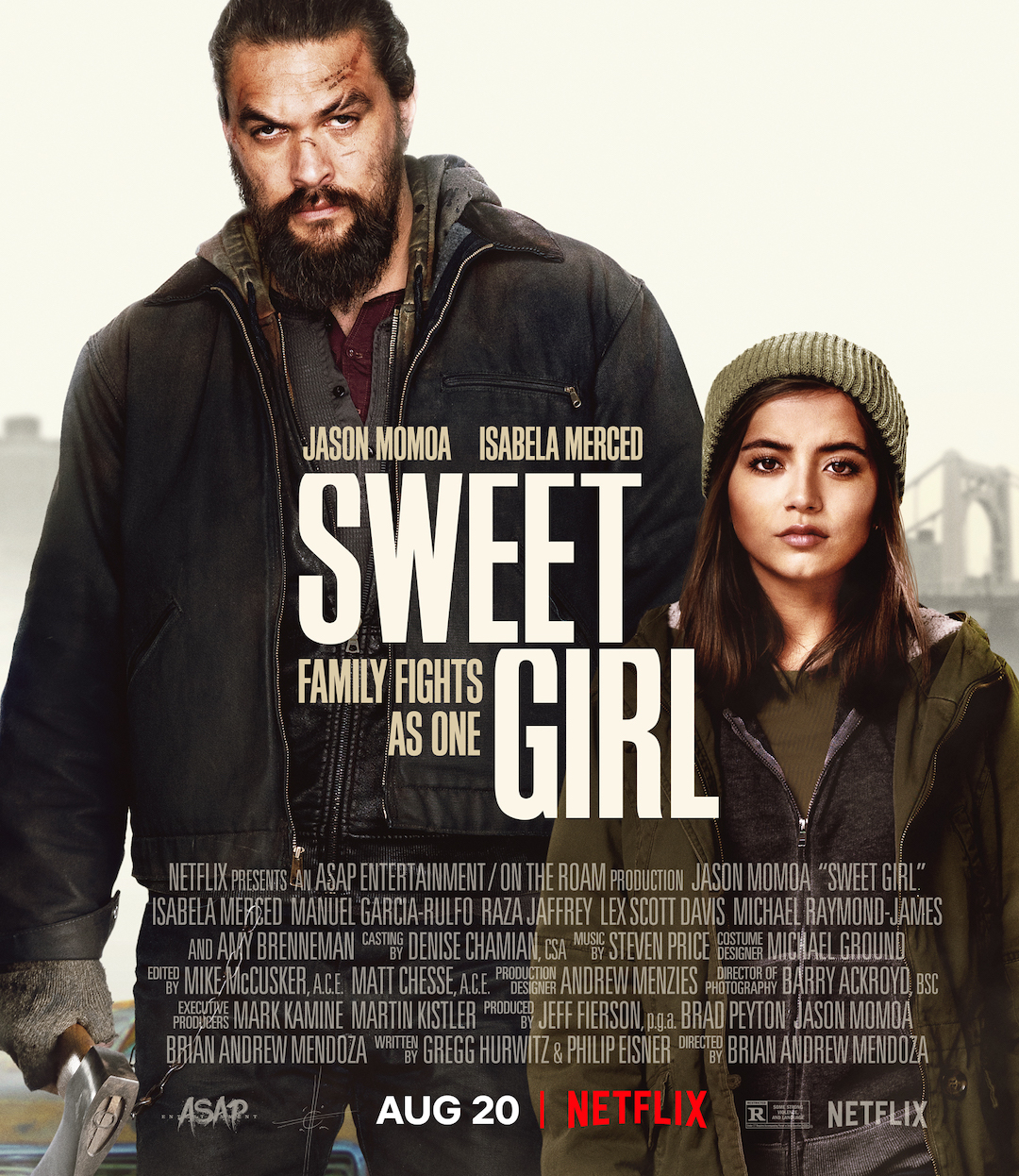 Here's the upcoming Netflix Originals we like for mid-August.  Great fun, exciting, and binge-worthy Netflix original releases.
Sweet Girl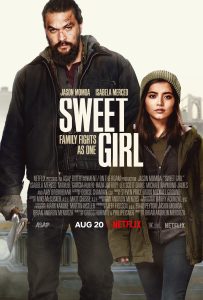 Coming to Netflix: August 20
This is another Netflix action thriller film we're excited for. This film stars Jason Momoa as a devastated husband determined to avenge his wife's death while protecting his daughter and is sure to put us on the edges of our seats the whole way through.
The Chair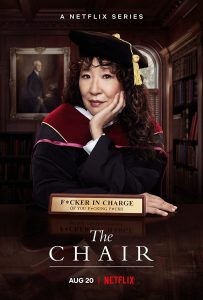 Coming to Netflix: August 20
Sandra Oh stars in this upcoming comedy-drama miniseries as the new chair of the English department at a major university, struggling to meet the demands and expectations of her new position. We're sure this is another great binge-watch from Netflix.
The Loud House Movie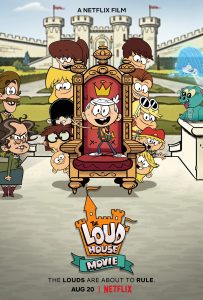 Coming to Netflix: August 20
The popular Nickelodeon animated series gets a film which features the characters of the series on a holiday trip to Scotland. This film is perfect if you're a fan of the series or you've got kids who are.
by: