The Best Coffee Shops That Serve More Than Just a Hot Brew
A lawyer and the personality behind the blog Nindot Kaayo, Ethelbert Ouano shares his top picks for the coffee shops in the city that are worth visiting over and over again.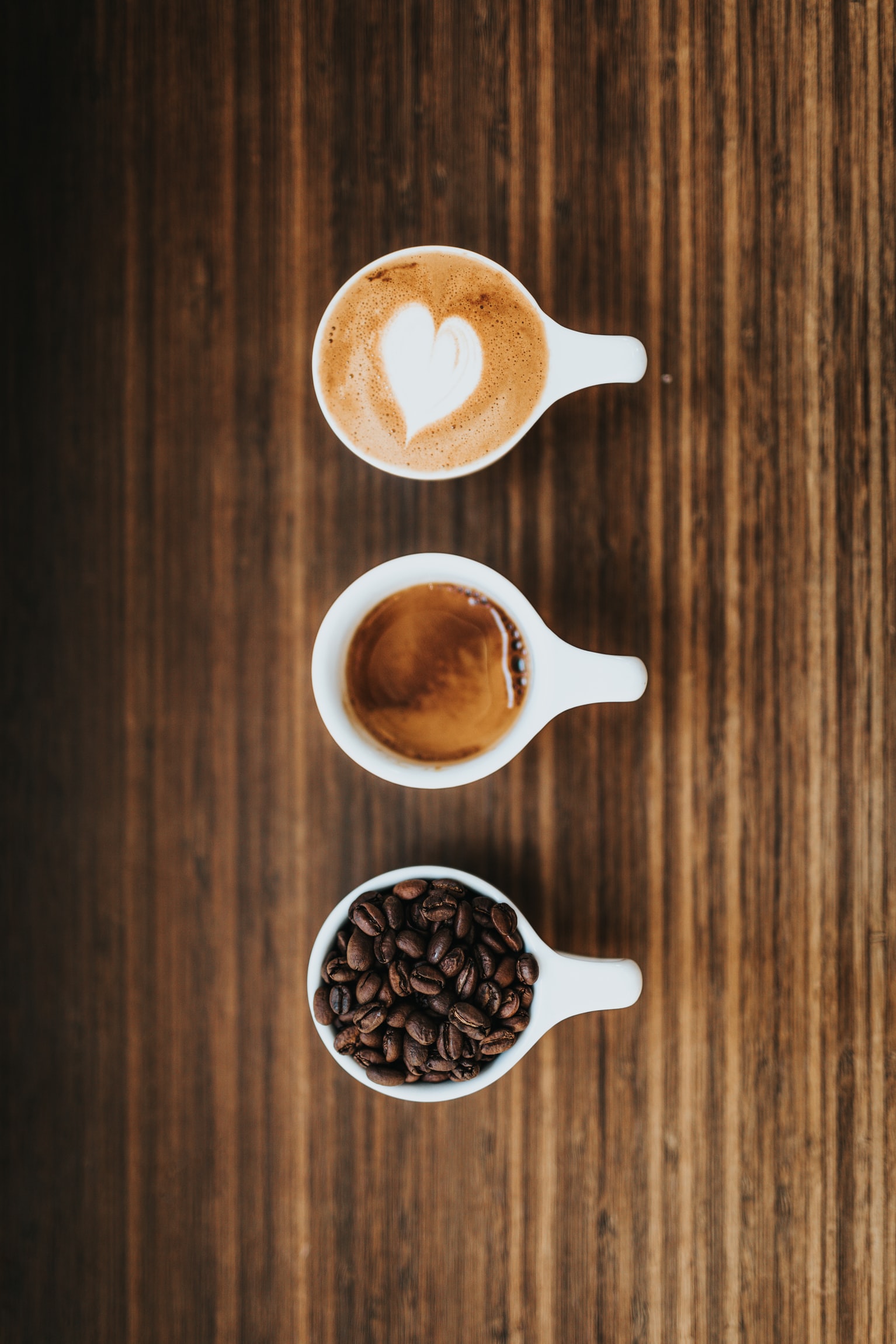 Once a morning brew that wakes us up to the day, coffee is now dominating cities around the world, day and night. while it may not be a modern discovery, the massive, upgraded resurgence of the coffee culture has completely permeated modern society that it has become more personal, a passion, and even a lifestyle.
Coffee shops sprang up across cities that, of late, we judge the vibrancy of a city by how plentiful the outlets of coffee houses it hosted. More often than not, coffee shops are markers of local gentrification; it sustains a bustling city. Not only are they trendy social hubs for great conversations, but they have also gained increased acceptability for professional meetings. Deals are best closed over a cup of joe.
Coffee is a more tenable social lubricant that encourages discussions, as well as stimulates creative thinking. The slow and crafted coffee culture evokes the artistry and creativity of both mavens and fans through a mindful coffee experience from pouring to sipping.
In Cebu, international coffee brands mushroom in the metro. Coffee Bean and Tea Leaf opened at least five stores last year in a robust expansion effort. Local Cebu designer Vito Selma is showcased in its forest wood-themed interiors at the Light Site Parc.
Starbucks Philippines offers drive thru services at its Axis Entertainment Avenue branch. It has also progressively offered new coffee trends, like the cold brew and even the coffee planner craze.
Cebu's very own Bo's Coffee features Philippine homegrown Arabica beans from Filipino farmers north and south of the country, while Coffee Dream highlights local Robusta beans from the coffee farms of Tuburan, Cebu.
The number of coffee shops opening in Cebu grows exponentially. More are offering not just the typical hot brew, but also other coffee inspirations and activities promotion coffee appreciation. These are five coffee shops in Cebu that are distinct in their hipster aesthetics, and culture-forward events and initiatives.
Cardinal Coffee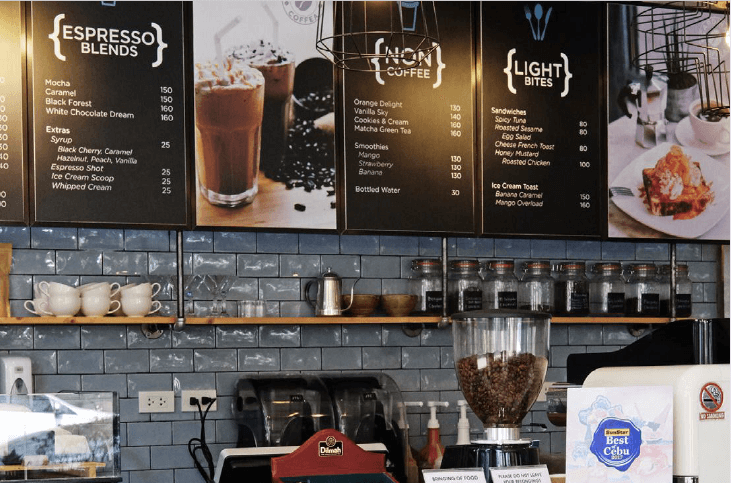 photography by Gia Mayola
Coffee comes in many different guises. Mostly, it can either be milky lattes, or intense concoctions like americanos and espressos. however you like your coffee, Cardinal Coffee has a perfect pair for itóit was first known as a successful bakery before it became a coffee shop. Cardinal Coffeeís Cheese Roll is one of the trending souvenir food items from Cebu.
Savory breads and pastries like their hearty chicken quiche and light-as-a-cloud cheese rolls go along very well with their more intense coffee. The milky variants purvey complimentary flavors more to sweet food, like their Yema Cake and Boston Cream Pie Cake.
Don Jose Avila St. corner Don Gil GarciaSt., Capitol Site, Cebu City
Open from 7:00 AM to 11:00 PM on
Monday to Thursdays, and 7:00 AM to
12:00 AM on Fridays and Saturdays
Linear Coffee Roasters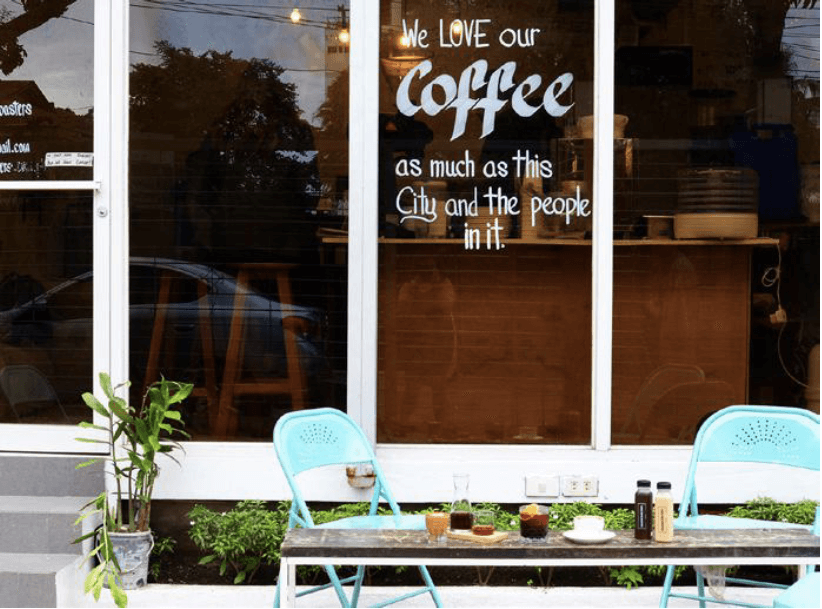 photography by Gia Mayola
Linear Coffee Roasters is a small specialty coffee shop with a big passion to evangelize their love for their beans. Once you are here, you are not just up for some special blends, but also for a quick coffee appreciation session with their devoted baristas. They double as personal coffee guides, eager to unravel the coffee preparation from harvest to cup.
Like anything else, the capacity to appreciate coffee is only limited by the profundity of knowledge a coffeephile has acquired.
BIG Hotel, Parkmall Drive
Open from 9:00AM to 6PM everyday except Mondays and Thursdays
12:00PM to 6:00PM on Mondays
7:00AM to 6:00PM on Thursdays
Coffee Prince Cebu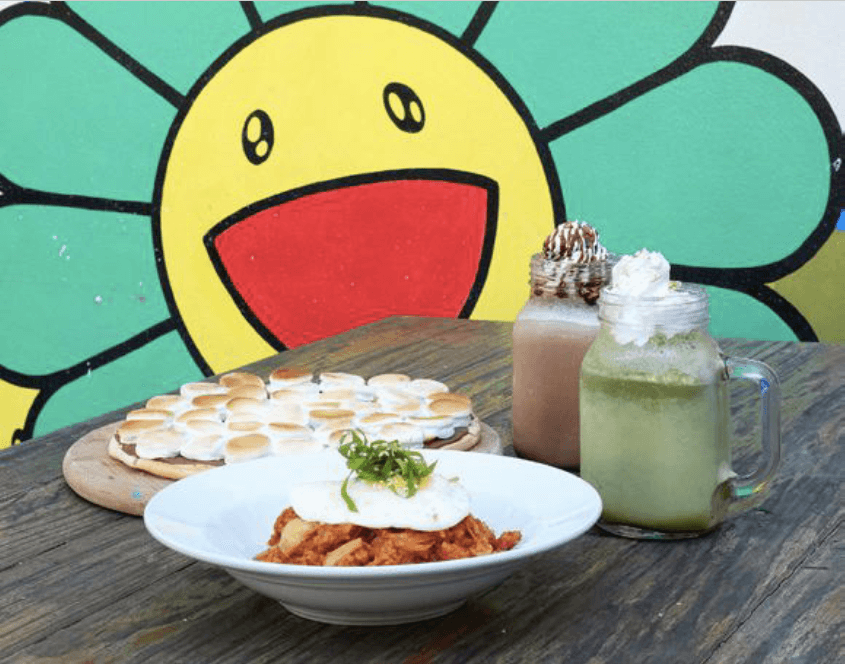 photography by Gia Mayola
Coffee Prince is a leader in introducing Korean-inspired coffee shops in Cebu. Since they opened in August 2014, they have gained loyal customers and expanded the refurbished old house that they occupied by providing an equally lovely patio and a terrace for alfresco dining. The picturesque area is complemented by their regular soulful events like the Poetry Night and Jam Sessions, and for their more competitive patrons, Coffee Prince also holds Slogos Night.
0246 Osmeña Blvd., Cebu City
Open from 7:00 AM to 3:00 PM everyday
Bicester Cafe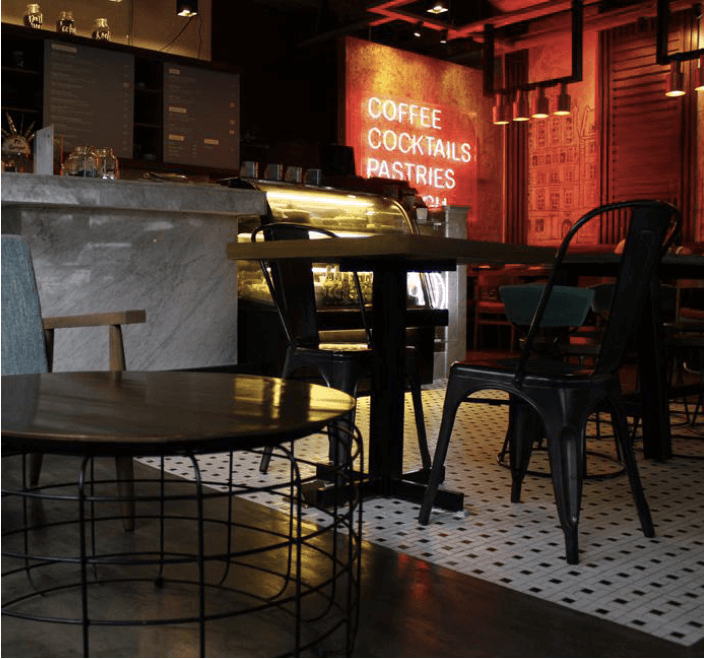 photography by Tristan Laput
Coffee is mostly associated with breakfast. Bicester Cafe cleverly makes breakfast available all day so that you can enjoy your coffee and breakfast, heavy or light, anytime without the trouble of waking up early in the morning. Bicester Cafe encapsulates the clean and bright high street vibe of Bicester Village in London, with a twist of neon lights.
Mahogany Place Arcade, Pope John Paul II Ave.,
Mabolo, Cebu City
Open from 7:00 Am to 10:00 PM on Mondays to
Saturdays, and 9:00 AM to 10:00 PM on Sundays
Drip and Draft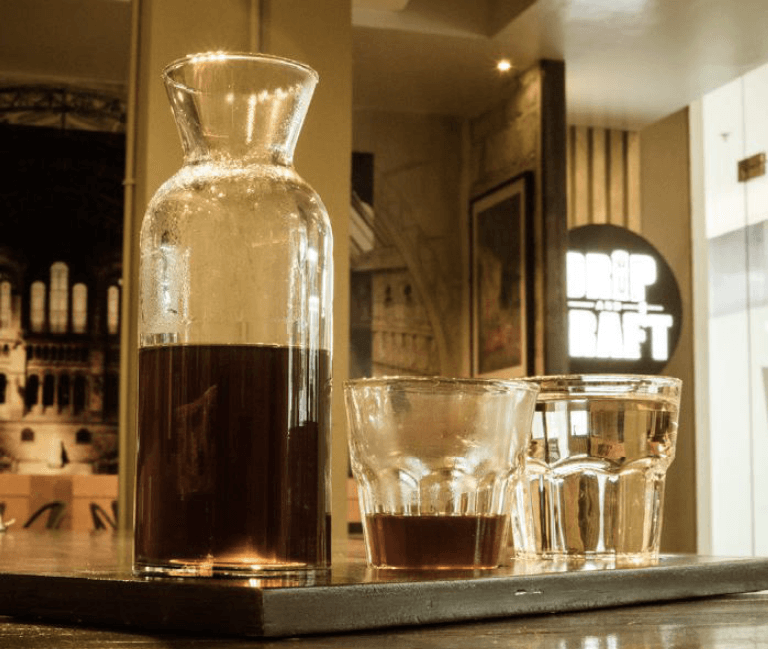 photography by Nath Ybañez
There is a place where the upper meets the downer, and it is called Drip and Draft. It's a hybrid store that offers both healthier specialty coffee beans—high grade single-origin coffee from Rwanda, Panama and Nicaragua—and locally crafted beers on tap. Now on its new location, Drip and Draft has ample space, a bar, and bigger and longer tables for groups. The place is ideal for some beer nights when you just want the booze and not the loud music in bars.
Streetscape, Paseo Saturnino,
Banilad, Cebu City
Open from 7:00 AM to 12:00 on Sundays
to Mondays, and 7:00 AM to 2:00 AM on
Fridays and Saturdays
Dining Out? This Restaurant in Busay Offers Modern Filipino Cuisine with a View
Balay sa Busay is a new modern-Filipino food destination that offers an unhindered view of the city landscape, providing a pleasurable dining experience.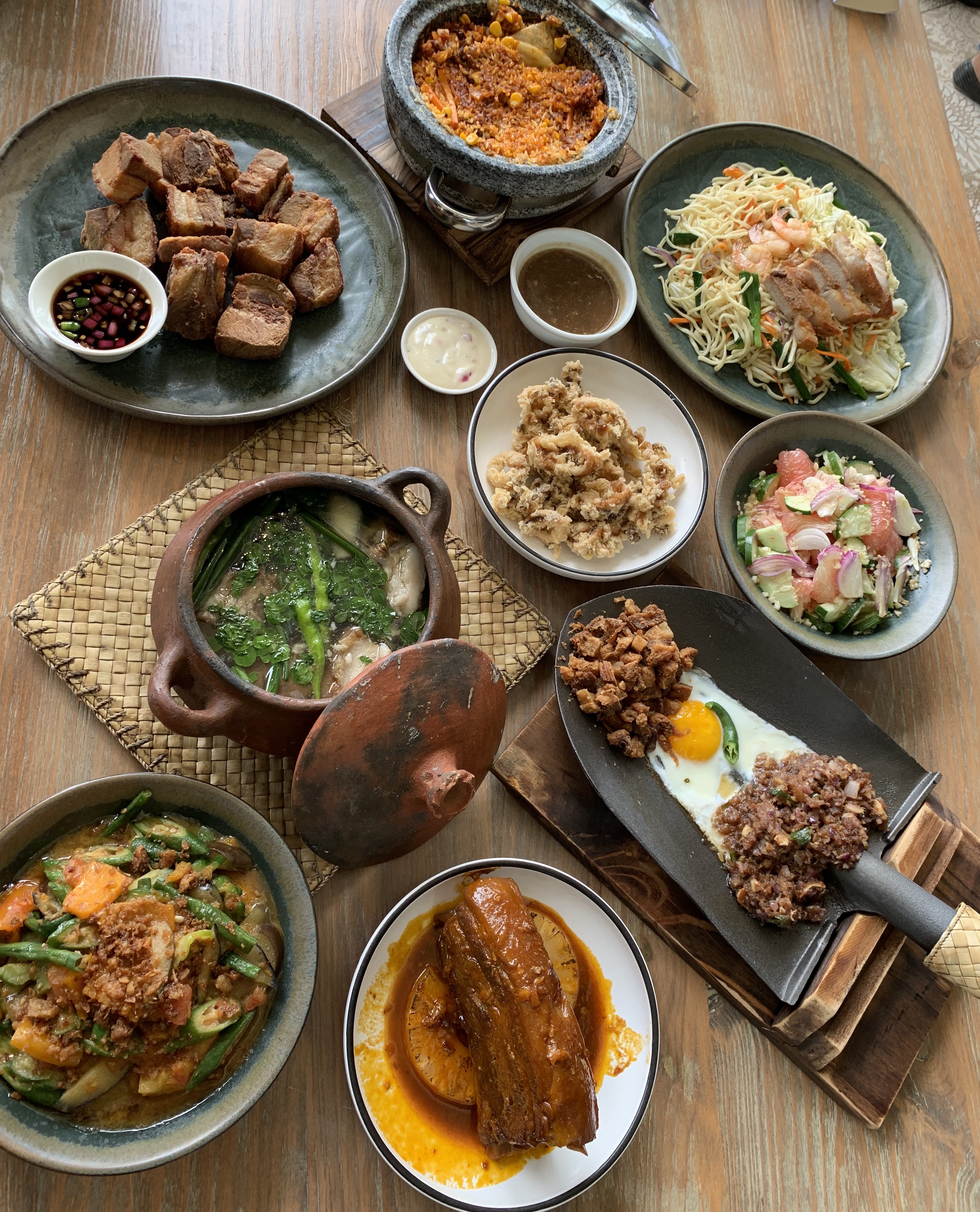 Balay sa Busay is a new modern-Filipino food destination in Busay, Cebu which offers an unhindered view of the city landscape and ocean view with a cool breeze, providing a pleasurable dining experience.
Specializing in modern Filipino cuisine, Balay sa Busay serves our favorite comfort food, with a taste of home and a unique Cebuano touch. House specialties include Adobong Binisaya ni Bebe, Hamonada sa Among Bukid, and Paboritong Sisig Ni Tatay.
Other bestsellers are the Chickenillo, a tender roasted whole chicken so tender that it can be cut using a platito; Pomelo Salad with toasted coconut with calamansi dressing; Pochero Rice; Banana Cue Ala Mode with sugar-coated cardava topped with vanilla ice cream; and Shrimps in Buko.
Dining with a splendid view
Whether it's a casual day out or a special celebration with family and friends, 
Balay
 sa 
Busay
 provides a much-desired breather for busy city folks.
The restaurant is inspired by old Filipino ancestral houses in the province with a perfect blend of old and new elements–a transitional style featuring traditional and modern furniture and fixtures. The spacious interiors give diners the option to dine in the air-conditioned room or open-air veranda which provides a panoramic view of Cebu.
Balay sa Busay has an air-conditioned function room for special occasions, private events, and meetings which can accommodate up to 50 guests and can be split into two and seat 25 each. An open area at the second floor is also available and can also accommodate up to 50 guests.
Balay sa Busay is located at Cebu Tops Road, Busay, Cebu City. It is open from Monday to Thursday, 11 a.m. to 10 p.m. and Friday to Sunday from 11 a.m. to 11 p.m. Walk-ins and reservations are welcome.
For more information and updates, like and follow 
Balay
 Sa 
Busay
 on Facebook at @BalaySaBusay. For reservations, private meetings and events, call (032) 354 7169.
This French-Filipino Family Home Perched Atop a Hill is a Beauty
Zee gives you an exclusive look at this family home owned by French businessman Gilles Pochiet and Filipina wife Cielito.
This story is taken from our archives. 
Originally published in the coffee table book, Inside Cebu.
French businessman Gilles Pochiet and his Filipina wife Cielito, with their three children, have made a home for themselves in the hills of Northtown Homes. When they started with it, they had a few items on their wish list: 
First, he wanted to indulge his passion for art and his penchant for a quiet, cultured lifestyle. Thus, the house had to provide ample and appropriate display space for a continually growing collection of contemporary art. Then the importance of family, best expressed through a close arrangement of family spaces, had to come into the picture, too. And yes, they also love to entertain friends at home. 
Their house, designed by Architect Ed Gallego, took over two years to construct and six months to furnish. Finished almost entirely in white and glass, the exterior of the house cleverly utilizes line, angle, and shape to achieve geometric elegance. It opens to the outdoors through full-length, clear-glass panels and retractable walls, permitting generous amounts of the incomparable tropical light to pour in. 
From the lounge and dining areas, one can enjoy pleasant views of the hills of Cebu. The minimalist theme is emphatic in the dining room, where the square table and the eight chairs around it are enhanced only by water flowing on a floor-to-ceiling stone façade. The sound of trickling water is the perfect accompaniment to life's best moments. 
At first glance, the house may not seem family-oriented, but that is only at the ground level. The family bedrooms are located on the second floor—all with cleverly designed storage cabinets disguised as decorative framed walls. Each of the children's rooms has its own carefully selected set of artworks, strongly indicating how their parents would love to pass on to them an appreciation for art. 
The guest pavilion, uniquely located at the poolside, is fully self-contained, and is actually a smaller version of the main building. It shows the importance that the owners place on privacy; they prefer intimate gatherings of their closest friends, where conversations flow over fine wine and good food. 
DETAILS
The homeowners are totally dedicated to contemporary art. Their collection includes paintings by Ouattara, Lindstorm, and Maryan; carpets by Garouste and Bonetti; vases by Gaetano Pesce, and sculptural pieces by Ettore Sottsas. The white walls set off the artworks. The surprising combination of minimalist sophistication and design savvy is achieved throughout the house.
A Pastel-Themed Afternoon High Tea with Kate Anzani
Zee takes you on a journey of elegance and beauty as we look into the fresh themes that Kate Anzani created for her Afternoon High Tea.
Zee takes you on a journey of elegance and sweetness with Kate Anzani's latest themes for her Afternoon High Tea.