Soul to Sole: A Customizing Hobby
Shoes are the finishing touch on an outfit, so they say. A pair of shoes travels with stories and can define a person. Jayson Bacunador held this belief firmly before starting his very own shoe-customizing income-generating hobby.
Shoes are the finishing touch on an outfit, so they say. A pair of shoes travels with stories and can define a person. Jayson Bacunador held this belief firmly before starting his very own shoe-customizing income-generating hobby.
His interest in art began with painting stage backdrops during his high school years. He graduated Fine Arts in the University of the Philippines Cebu and currently, he's a full-time artist. His focus after graduation was street art and mural painting.
"It all grew from poster making contests to mural paintings and eventually making my early years of experiences as the foundation to find my own style in art," he says.
Jayson, most commonly known by his friends as Daot, has always been in love with the idea of buying shoes with unique details and styles.
"This hobby started when I realized how much I wanted to bring back my childhood when my mother bought me shoes, even though they're not that expensive, as long as the design is good," he adds.
Daot's love and passion for art and shoes combined, this sprouted a start-up business that eventually caught attention on social media.
"I use my social media accounts in promoting my hobby in customizing, as well as for my murals and other street artwork pieces."
The process starts with buying shoes from secondhand apparel stores or accepting damaged or old shoes from friends.
"I prefer customizing sneakers, it's easy," Daot remarks. He uses shoe paint and starts enhancing the designs preferred by him or his customers. "I'm still starting to learn different techniques", he adds.
Daot customizes unisex shoes. Prices depend on the preferred design or on how damaged the shoes are.
"Sometimes it will run from Php 1500 to Php 3000," he shares. Generally, he accepts and starts fixing shoes with workable areas and wide coverage. "I don't usually customize shoes with a lot of stitches for now because I'm still learning how to restore shoes."
Some of his inspirations are social media influencers @theshoesurgeon and @mr_sabotage. Brand collaborations are expensive, Daot adds. But because of this, he pursued creating his own collaborations with shoes he can afford.
One of his future plans is to create shoes from scratch. "When you know how to make shoes, you will also know how to restore", he adds.
The skill in restoring shoes is significant when customizing. To be able to restore the beauty of the shoes, Daot adds, it is important to learn how these are made as well.
Daot's shoe-customizing hobby-turned-business has reached collaborations with local brands like Deadways and Strap. He also has future collaborations with Groceries Worldwide and other local artists like Bastinuod.
Shoes protect and create a symbol of style. With proper training, materials and platforms, Daot believes in the idea of restoring the beauty from the shoes' roots.
"I have always been in love with how the shoes are keenly processed and its beauty will always remain no matter what happens to it", he says. Daot's hobby bridges the gap of the old to new.
Lastly, he adds, "The main purpose of this hobby is to bring life back to shoes. People always tend to throw old ones away but shoes are symbolic. I wanted to bring back the soul of the shoes to its sole."
Mactan-Cebu International Airport's Terminal 2: A Blend of Aesthetics and Efficiency
Touted as the Philippines' only resort airport, Mactan-Cebu International Airport's Terminal 2 is a lifestyle destination all its own. It's poised to connect Cebu to the rest of the world.
By Carlo Rivera
This story is taken from our archives. Originally published in Zee Digital Vol 1.
If you need proof that Cebu is fast becoming a travel hub, you just need to check the numbers. More than 10 million passengers—domestic and international—passed through the Mactan-Cebu International Airport (MCIA) in 2017. That shows a rise of almost two million people from the previous year's nine million passenger traffic count.
As the country's second biggest gateway, the MCIA had struggled with overworked runways and lack of passenger terminals, especially as it continued to accommodate more flights daily. It was timely, then, that GMR Megawide Cebu Airport Corporation (GMCAC) came in and cemented the plans for expansion.
GMCAC won the 25-year public-private partnership contract to take over airport operations from the government. Since their appointment in 2014, they have put in considerable improvements to make airport functions more efficient. Previously cramped corridors were opened up and brightened, allowing for a smoother flow of foot traffic and airier interiors. Creature comforts like restrooms were updated, and thoughtful details such as the breastfeeding station were installed. Most notably, GMCAC
installed an electronic boarding pass reader, so passengers can move into the predeparture area more quickly.
Of course, that has been overshadowed by the buzz generated by Terminal 2. Its inauguration celebration was attended by President Rodrigo Duterte, and a number of prominent Cebuano personalities who were all curious about the new terminal. It officially opened its doors on July 1, and has since seen the opening of a number of new direct routes. The expansive development of terminal two is what the buzz is all about.
"The construction of a new world-class passenger terminal is meant to drive further growth in passenger traffic, which translates to a more robust tourism environment for the region," says Andrew Harrison, GMCAC's Chief Executive Advisor.
Touted as the country's only resort airport, the MCIA Terminal 2 is a lifestyle destination all its own. The design is a collaboration between the hong Kong-based Integrated Design Associates, and top Filipino interior design and architecture duo Budji Layug and Royal Pineda.
The terminal features a series of 15-meter high arches that evoke the image of waves, a fitting homage to the seas surrounding Mactan Island. Supplied by the European company Rubner Group, each arch was shipped in one piece and created with wood from a sustainable supply.
More importantly, the new terminal will also serve to highlight local Cebuano talent—world-renowned designer Kenneth Cobonpue is coming in to create pieces for the interiors, while celebrated fashion designer Cary Santiago designed the airport's staff uniforms.
On his end, Kenneth is excited to create a world-class terminal with his frequent collaborators Budji Layug and Royal Pineda, and believes the design will make history. "We are hopeful that this is going to be the best airport in the country."
The aesthetic elements aside, it's clear that efficiency was a top priority in coming up with the design. A two-level forecourt segregates the Arrivals and Departures area. There are 48 check-in counters, which are expandable to 72, and provisions for seven passenger boarding bridges. It's also equipped with 12 escalators and 15 elevators, facilitating the easy movement of passengers, especially persons with disabilities.
To further enhance customer service, there will be a premium lounge at the International Departures area. Passengers who are either leaving or coming can enjoy a number of in-terminal activities, or visit the new retail and dining concepts. There's even the option of enjoying Cebu's famous lechon in one
of the stalls at the terminal.
With Terminal 2's completion, GMCAC is anticipating another rise in passenger count, especially as more routes are being opened from Cebu. After all, GMCAC shares that they can accommodate an estimate of 13 million passengers annually.
Since the beginning of this year, MCIA has already welcomed an addition of six airlines on its roster—Air Juan, Juneyao Air, OK Air, Lucky Air, Sichuan Airlines, and Pan Pacific Airlines. Qatar Airways also announced its return to Cebu during ITB Berlin, the world's biggest travel trade show. On the other hand, airlines who are already servicing Cebu have pledged to add more flights to their current offering. Just recently, Air Asia introduced direct flights to Shanghai.
That said, GMCAC is also hyping up its penetration of the Chinese market. "We have four new Chinese airlines that opened," said Avigael Maningo, GMCAC Corporate Communications Manager. "The Chinese market has become the highest spenders in Asia, and we are trying to bring them to Cebu."
With all the brands coming in, GMCAC hopes the year will end with more direct flights from Cebu to destinations in Southeast Asia, Australia and Europe.
Furthermore, the new airport project has opened doors to foreign investment opportunities in the country. According to GMCAC President Louie Ferrer, they are looking to promote Cebu to other untapped markets. GMCAC credits the remarkable growth in MCIA's passenger traffic to its destination marketing initiatives, and its positioning of Cebu as a gateway to the rest of the Philippines, and
as a major transfer hub to international destinations.
It's clear that Cebu is fast becoming the international travel hub of the Visayas and Mindanao regions, with residents from neighboring provinces taking their connecting flights from the MCIA, instead of through Metro Manila. It would definitely be a more efficient option—Cebu is closer to the southern regions of the Philippines, and international flights here could free up the already highly congested Metro Manila airports.
The challenge, then, is making sure the MCIA does not fall into the same trap its northern counterpart did. Although there's yet to be any concrete confirmation, there are already plans of reclaiming land to expand the runway. There's also talk of designating runways strictly for take-offs and landings, which would make air traffic flow more seamless.
According to Branding head JR Torres, the next step is renovating Terminal 1. GMCAC is hoping to bring major upgrades by next year, with some noticeable improvements on the old
structure and its processes.
In the meantime, we are invited to experience MCIA Terminal 2. Although it's not yet functional in its entirety, and we hear there are processes that need to be streamlined, we're extremely proud to have such a monumental gateway in Cebu. Its towering facade of curves and glass is a promise—one of progress, development, and bringing the rest of the world a little closer to home.
Enjoy a Funtastic Easter Sunday with the Kids at Rustans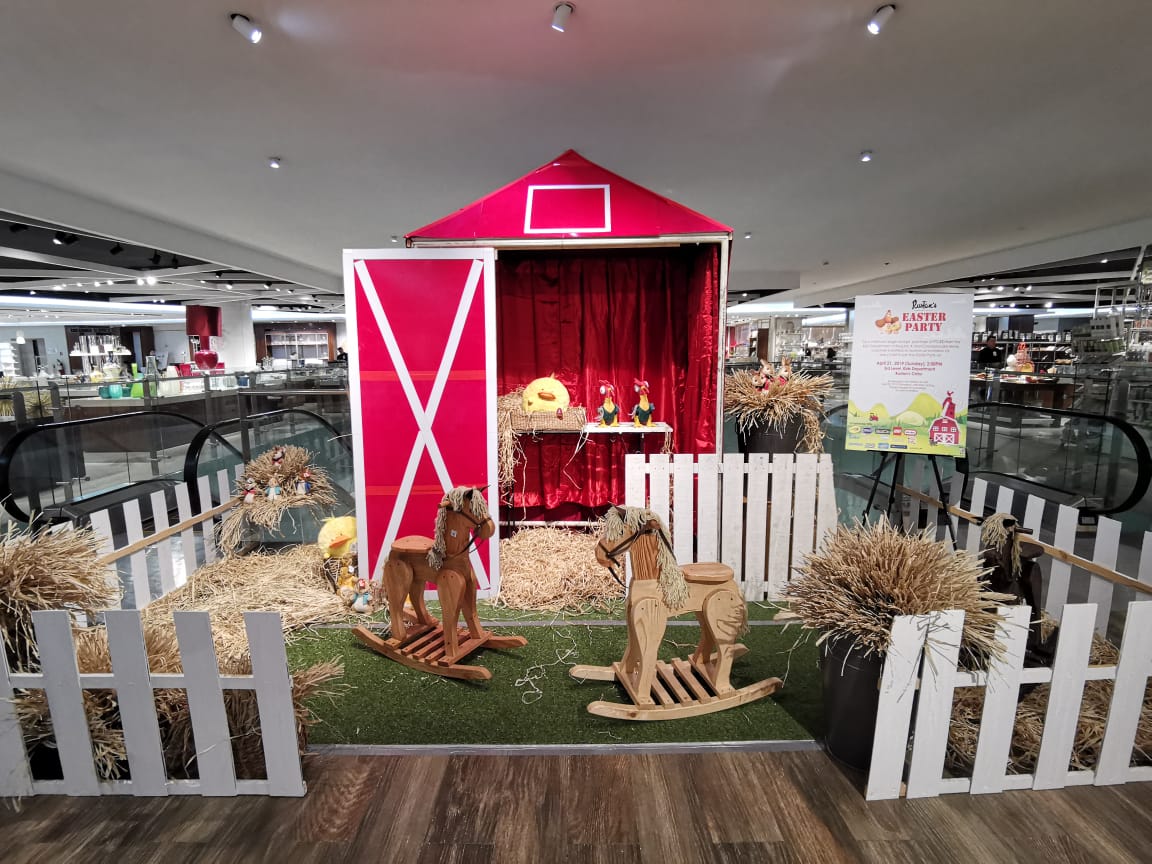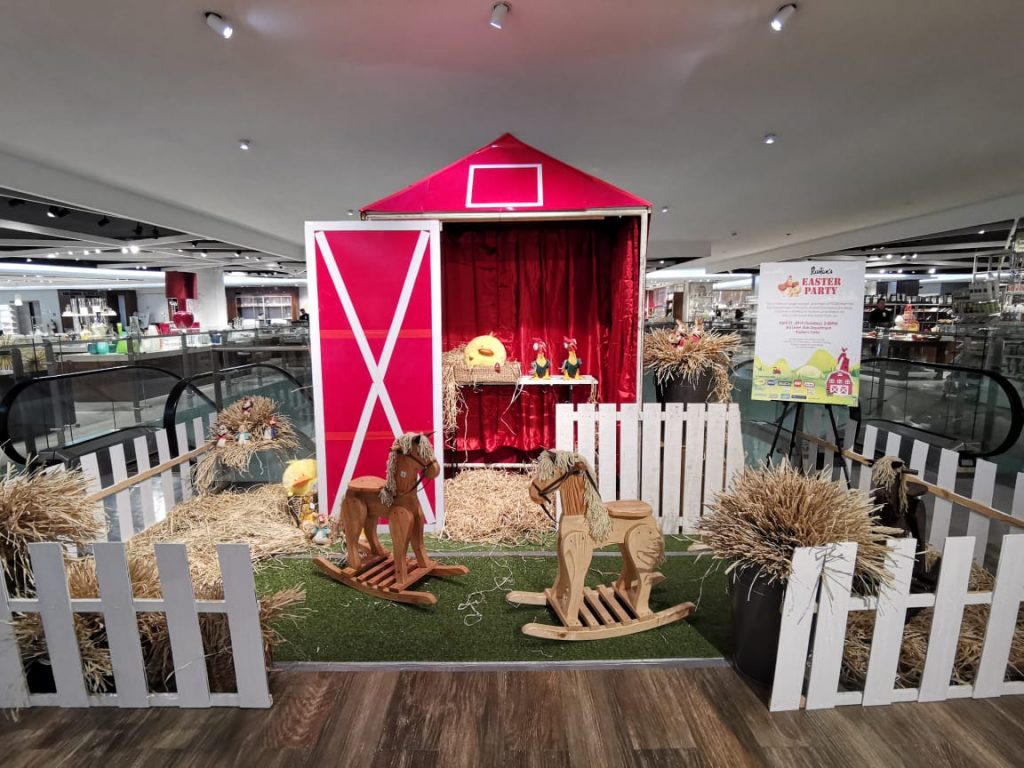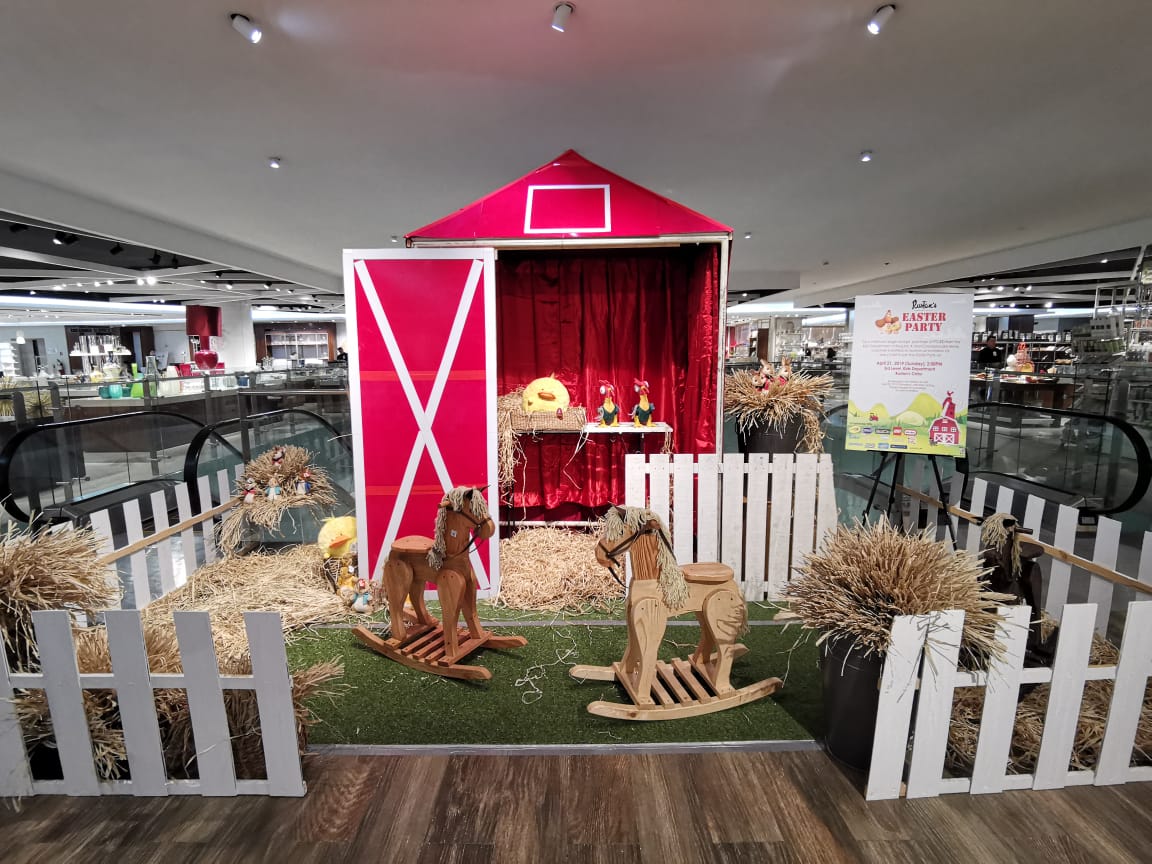 Easter is just a skip away, and for kids it's really a super fun holiday.
Egg-citing treats and surprises await them at the Rustan's Easter Party on Sunday, April 21, 2 p.m. at the Rustan's Children's Department, Ayala Center Cebu. For a minimum single receipt purchase of P 3,000 from the Kids' Department, come and enjoy the following:
Food Carts
Sure to delight kids are a selection of food carts filled with yummy sweet and savory snacks.
Easter Egg Hunt
The Easter Bunny hid many colorful Easter eggs at the barnyard for our precious little hunters to find. Hop along and join the search for a chance to win special prizes from our different kids' brands. Each participant also gets a Kinderjoy egg!
Easter Egg Decorating
Kids get to design and take home their one-of-a-kind egg creation at the Easter egg decorating station.
Crayola Art Activity
Let your kid's inner artist shine. Make a splash with pastel shades, bright patterns or rainbow colors.
Lego Building Contest
Fancy building an Easter bunny or a giant Easter egg? Let kids' imaginations take flight with the Lego Building Contest at the Lego Corner. Exciting prizes are in store for those with the most creative and imaginative Lego creations.
It's going to be a very hoppy Easter celebration at the Rustan's Department Store.
For more information and updates, visit https://rustans.com.ph and @rustansph on Facebook and Instagram
Here's What Cebu's Restaurateurs are Preparing for Easter Week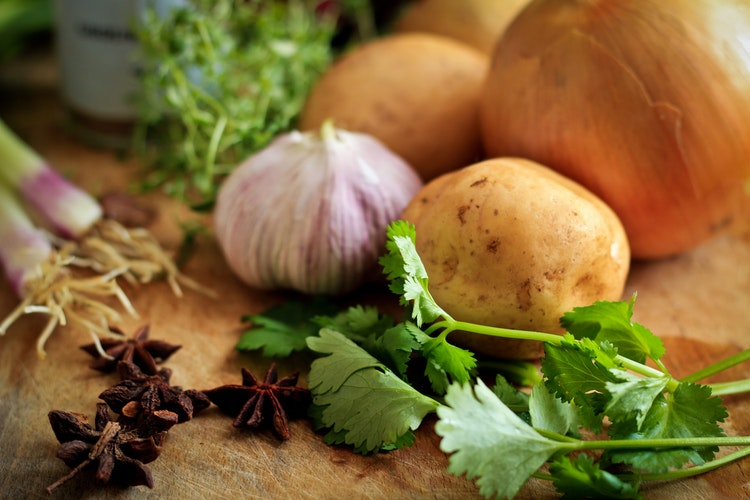 The arrival of Holy Week often means a mass exodus out of the city—whether it's for a trip back to one's hometown or an opportunity for a vacation. That being said, food choices during this time are often limited, with restaurants cutting down hours to prepare for the holidays, or creating menus that suit the season.
While it's interesting to know what these food spots will offer, we're curious about what the people behind them prepare at home. To satiate our curiosity, we asked some of Cebu's notable chefs and restaurateurs what they're cooking up this week.
"For Most Holy week days, we're most likely out of town. But buona pascqua is huge in Italy. So when we're in town, we're spending Sundays around the kitchen. We do gnocchi in all sorts of forms. We're rolling it, then pan frying, adding reduced liquid , adding meat. Using cauliflower to make it healthier. And how can Easter be without a sweet? A Burnt Caramelized mini "otap" Tart with pear is our choice." —Kate Anzani, Anzani
"One day this Holy Week, it's going to be ribeye, mashed potatoes, puttanesca pasta for dinner and homemade tacos & margarita for the afternoon. Other days, we dine out." —Jan Rodriguez, Weekend