Ready, Set, Go
A starter home for a young starting-up family balances aesthetic, practicality, and good vibes and serves as a canvas for a modern yet sentimental setting.
A starter home for a young starting-up family balances aesthetic, practicality, and good vibes and serves as a canvas for a modern yet sentimental setting.


by Ian E. Baol photography Genesis Raña
The house's façade by itself already sticks out like a sore thumb in the Mahogany Grove urban village in Talamban, and if one took into consideration the other houses of a similar aesthetic, you'll get an entire hand.

Architect Buck Sia's own starter home maximizes 145 of the 150 square meter lot and extends skyward, enough to tower over many other houses in the neighbourhood. The brown tile landing gives a preview of what is to be expected inside the house: organic, streamlined design this young architect is known for. "The house attempts a more international style with planes creatively stacked. It also mixes color and texture with the massing and planes," noted Buck, of the major influence of linear and planar architecture in the house's over-all design.

A Dedon phoenix lounge set and orbit daybed greet one upon entering the hardwood door that faces the north-west, which, in Feng Shui, is believed to be advantageous for the family's head: where the flow of energy is said to add to one's leadership qualities, and to reinforce trust and respect in the house.
In the daytime the house is easily flooded with natural light, maximized by the use of numerous clerestory glass-to-glass corner windows and the use of sheer roller blinds that keep the interiors well-lit while protecting everything within from prying eyes. The raised ceilings also help circulate a maximal amount of air that smoothly flows from one room into another.

The kitchen, although actually quite narrow, appears wider, with the absence of walls. The kitchen was blended with the dining area, both sporting very modern settings: the kitchen holds a mishmash of Electrolux, Vitamix, Cuisinart and Excalibur appliances, and immediately unfolds into the dining set of a Clayton Tugonon table and Dimensioni chairs. Buck avoided the use of swinging doors and instead used sliding ones to maximize more of the limited space of such a start-up house and to be able to divide and blend the rooms effortlessly. The sliding magkuno door reveals a convertible corner, which for now holds some house utilities, and leads to a powder room. From the glass-to-glass corner window one is brought to look upon a miniature bamboo and kamuning garden, landscaped by Jaime Chua, sporting only two elements of stones, plants: very Zen, which also perfectly fits Buck's signature aesthetic of elegance and practicality through simplicity.

Connecting both floors is a "floating" landing (that was the architect's desired intention) whose illusion of lightness is magnified by smooth white stones underneath. The "floating" concrete landing supports an LED-lit cantilevered stairs with stained-wood steps that leads to the second floor—where more magic happens.

Three bedrooms and the master's bath follow after one is greeted by the family's "faith corner" at the top of the stairs. High ceilings also maximize the deluge of natural light on the second floor, also brought about by corner glass-to-glass windows and special glass panelling, of about six inches in width, between the walls and ceilings. The master's bedroom is admittedly not very spacious, but Buck saved space by building the closets and some shelves into the wall. The bed was of Buck's own design, and like the cantilevered stairs, has a floating effect. Lighting fixtures secured from Bionic Builders, wedding gifts, and some of Buck's own design light up the master bedroom at night. The adjacent bathroom has a simple, utilitarian design using Toto fixtures, a Moershu enclosure, and APE ceramic tiles. Of the three bedrooms on the second floor, one is also soon to be converted to a nursery.

The walls in general, though still a bit stark, will soon be filled with photographs. Buck says the décor will always be a work in progress as they just do everything themselves, and noted that they are inspired by one thing or another over time. This starter home is like the starter couple who will soon be joined by a new member of the family. Just as this young architect mentioned: everything is a continuing work in progress.
Arcane: League of Legends: Netflix Review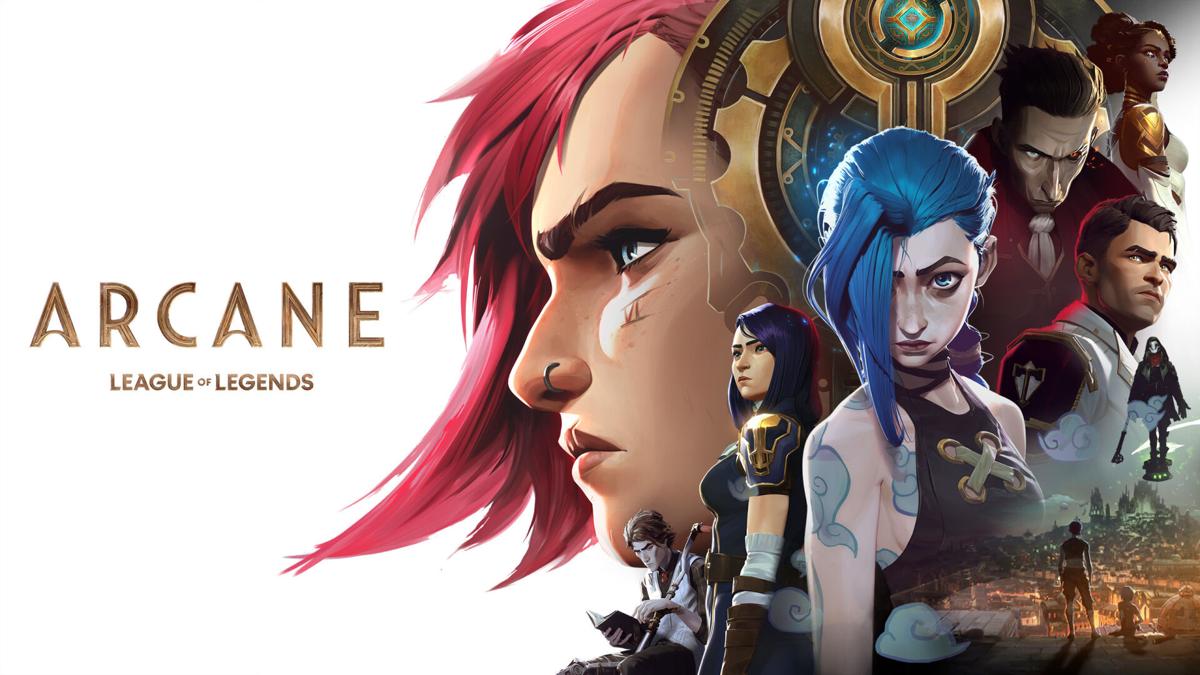 Rating: *****/*****
League of Legends a very popular video game that's been around for over a decade has now been adapted into an animated series on Netflix.  The series, Arcane: League of Legends was just released on November 6, 2021 and starring Hailee Steinfeld.  As a person who doesn't play LoL, I was very surprised by Arcane's story and the quality of the animation.  The title theme song is by Imagine Dragons and soundtrack is very cool.
Rottentomatoes gives the series a 100% score!  Here's what they say:
"Newcomers should be equally enthralled by Arcane's compelling narrative, richly developed characters … "
 Critics Consensus
"Arcane makes an arresting first impression, combining a spectacular mix of 2D and 3D animation with an emotionally compelling story to deliver a video game adaptation that could become legendary."
Well then, this is a must see for me!  Now out on Netflix
… zen
ALBUM REVIEW: Red (Taylor's Version) by Taylor Swift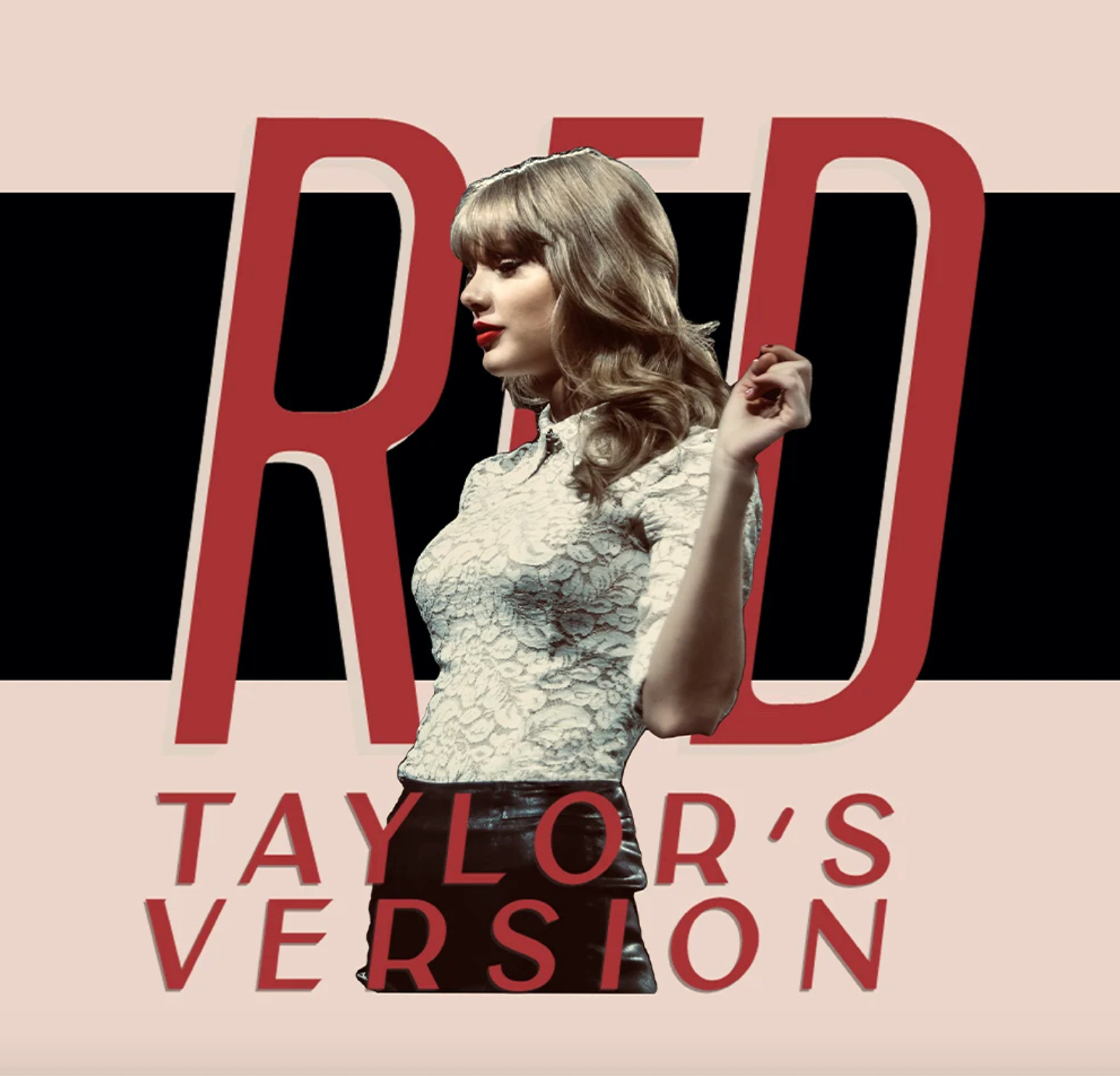 RATING: ★★★ / ★★★★★
You probably don't need to be reminded of why Taylor Swift has decided to release re-recordings of her previous albums, starting with Fearless (Taylor's Version) last year and now with Red (Taylor's Version). However, if you somehow missed one of the biggest music controversies in recent history, here's a quick summary: in 2019, talent manager Scooter Braun acquired the record label Big Machine and as part of the deal acquired ownership of the master recordings for the first six studio albums by Taylor Swift. Swift has been trying to buy the masters to her songs for years but she's been offered nothing but unfavorable conditions — therefore, as a countermeasure, she is re-recording all of her six albums and so far has released two.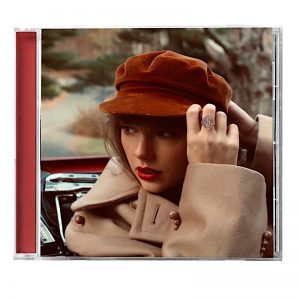 It's a bold move on Taylor's part, but lucky for her, the re-recordings have done incredibly well especially with the re-recording of her 2012 album Red. On its first day of release, Red (Taylor's Version) has broken two Spotify records: one for the most-streamed album in a day by a female and another for the most-streamed female in a single day both in Spotify history.
It's hard to review an album like this when Red (Taylor's Version) is, for the most part, just a recreation of the songs of Red. There are new songs, of course, but the majority of the tracks are simply re-recorded versions of her already existing songs. The Immaculate Collection by Madonna, this isn't — save for All Too Well, there are no new instrumentals or parts of the song here, just plain re-recordings of her previous songs.
Unfortunately for Taylor Swift, some of the songs don't really benefit from being re-recorded. The original version of We Are Never Getting Back Together, for instance, while far from Swift's best song at least had the energy and emotion you'd expect a bitter break-up song like it to have. In the new version, Taylor Swift just sounds lifeless and bored, especially when it comes to her spoken lines.
It's difficult to blame her when she's expected to still give convincing performances of experiences she's had over a decade ago. How do you expect a singer in her 30s to sing a song about how excited she is to be 22 and still make it sound as convincing as she made it when she was actually 22?
That being said, some of the songs also benefit from being re-recorded. There's a sense of nostalgia added to many of these songs. Taylor Swift sounds older and, in a way, that adds even more emotional depth to some of her tracks. And for anyone not wild about these songs simply being re-recordings, Swift has six new "From The Vault" tracks which should be enough to tide you over.
All in all, Red (Taylor's Version) doesn't always work, but for Taylor Swift fans, it's a way to listen to versions of her songs that are hers. It's why the "(Taylor's Version)" at the end of these songs are so important and it's great to know Taylor Swift finally has versions of the songs she wrote which she can call hers.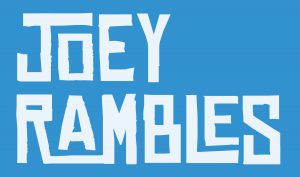 LADY CYCLISTS HIT THE ROADS AND SLOPES OF CEBU.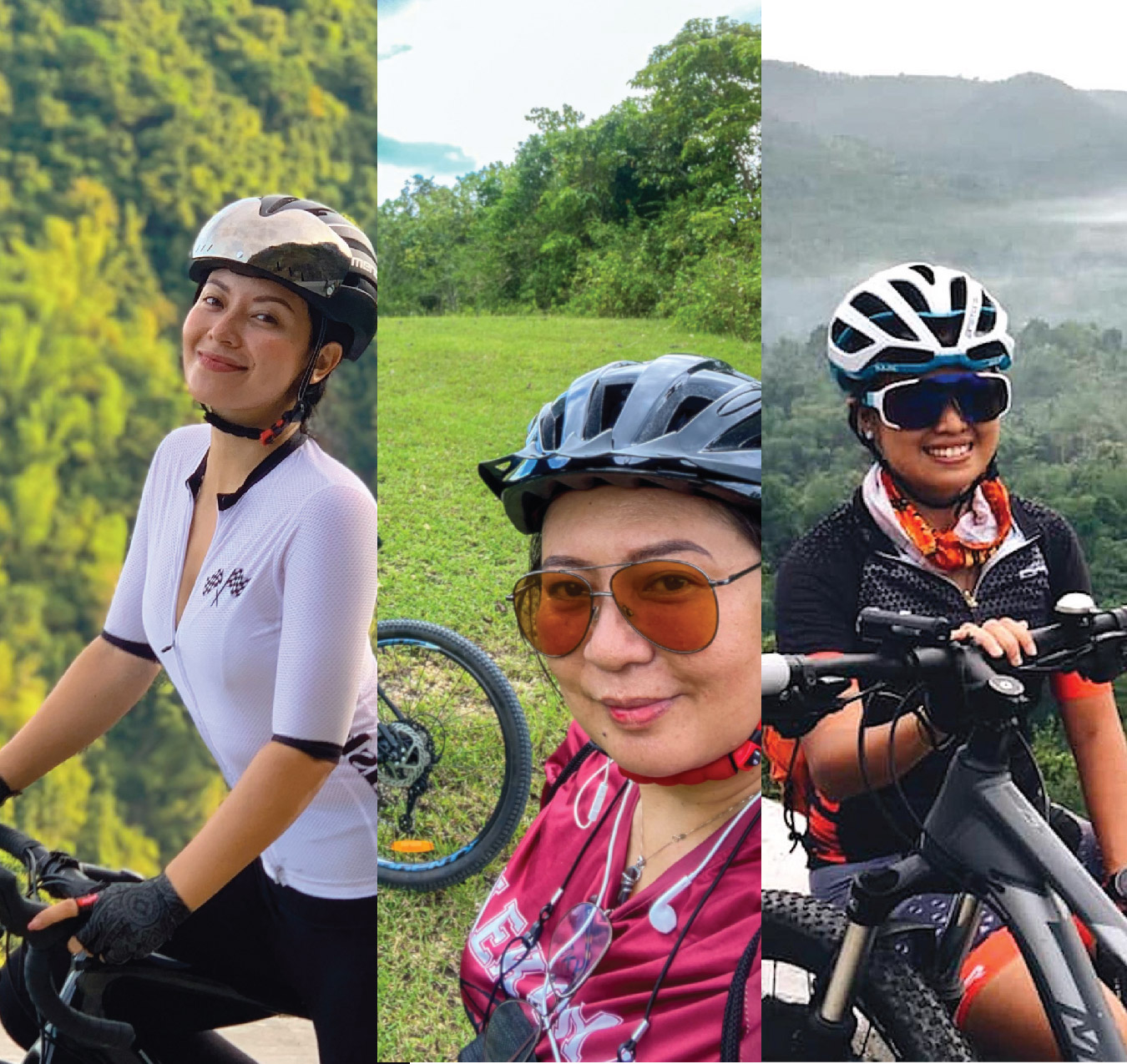 Cycling has been a growing sport and hobby for many years but it's popularity has erupted since the Covid pandemic.  People biking to work and for recreation is an everyday sight in Cebu.  More and more are joining the ride.  Many are quite serious about cycling.  I know three ladies who are among those who've gone long distances across Cebu.
How did you get into serious cycling?  What was your motivation?
Blinky de Leon.  Event Host, Product Endorser & Influencer
" I've been into cycling since I was a kid. A little backstory, I was around 10 years old when my dad surprised me with my first custom-made mountain bike. I still keep it until now, in fact I had it refurbished. It's the most sentimental thing I ever received since it was his way/gesture to catch up with me after not seeing each other for almost 6 yrs. My dad is based in Germany and he also loves cycling and makes his own bamboo bike."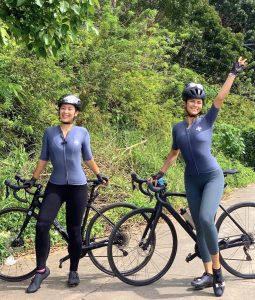 "Just a year ago though, my friend Gazini randomly, out of nowhere, picked me up from home to bike with her to the South of Cebu. I felt really excited and motivated to get back on track because it's very nostalgic and brings back so many great memories. And since then, the rest was history. We've been joining different groups, tried different routes and conquered different heights. I've met so many cyclists with very inspiring stories in the bike community who kept me feeling motivated too. I also look forward to the sights and the adventure that comes along with it."
Yumz Mariot. Branding & Marketing Consultant
"I used to bike along with rock and wall climbing. I am lousy with ballgames which is why. Our usual route were Talamban and Mactan but one time, managed to ship gears all the way to Dumaguete for a quick ride to Valencia, the next town located at a higher elevation. Those were days when I did it for fun and what bike I was using did not matter."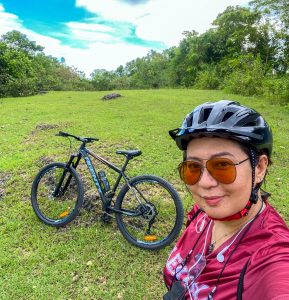 "Fast forward to 2021, a year after the pandemic lockdown began, I realized I have been lazy to do any fitness routine. Too caught up on juggling between house chores and Work from Home deliverables (I work as a Branding and Marketing Consultant), I started to feel my body needs to move as much as my brain does. A hysical fitness routine is as important as what I eat, or what I read or watch. So I decided to invest on a decent MTB, just very recently and got myself a much necessary restart. What motivates me even more is the area where I currently reside at. It is vast, fresh, green and safe for solo bikers like me."
Prime Sarino. Digital Media Creative
"I started biking as a young teenager and I got the idea to start it as an adult hobby 3 years ago. I was already into running and I thought it would be great to venture into another outdoor activity to keep me occupied after work hours and weekends. I was set to travel for a year so I had to put aside the idea first but came pandemic. We were all forced to stay put and everything was put on hold. Cycling became my diversion. My cyclists friends invited me to quick and short rides. I enjoyed my first 50km ride and the sceneries and routes most of all. It also helped channel a positive mindset during the hard hit season of the pandemic. Not to mention it's also another way to stay fit when we were forced into inactivity during the quarantine."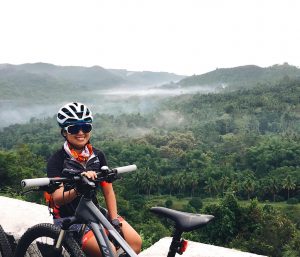 Next in Part 2, we ask the ladies about their cycling experiences and memorable moments…
by: Zen