There may be numerous tourist destinations all over the world, but the Philippines also offers more than enough of them—and they're nearer too. Davao, in particular, has certain richness in its history and culture worth immersing in.
Check out a guide to the best Davao experience.
WHAT TO DO
EDEN NATURE PARK & RESORT
Eden Nature Park is a mountain resort located 3,000 feet above sea level. Spread out over an 80-hectare land in Toril, Eden offers numerous resort activities and facilities, such as a fishing village, a swimming pool, an amphitheater, flower and butterfly gardens, a deer park and a mountain trail.
MUST TRY: Skycycling. For Php 200.00 per person, get to ride a bicycle over a zip line.
Barangay Eden, Toril, Davao City
http://www.edennaturepark.com.ph/
PHILIPPINE EAGLE CENTER
The Philippine Eagle Center is home to 36 Philippine eagles, 18 of which are captive-bred. It also houses grass owls, Brahminy Kites, the long-tailed macaque (monkey), Philippine deer and a crocodile. It simulates a tropical rainforest environment, offering visitors a glimpse of the country's forest ecosystem.
MUST VISIT: Biasong, a majestic Philippine eagle that has an amputated wing.
Davao City
http://www.philippineeagle.org/center/
TACLOBO TOUR & SNORKELING
The fishing village at Adecor, Samal Island is famous for the 3,500 taclobo (clams) scattered around a 14-hectare area. Go snorkeling into the clear turquoise waters to see these clams and the pearls inside.
GETTING THERE: Take a boat bound for the Island Garden City of Samal at the Sta. Ana Wharf
PUBLIC SAFETY AND SECURITY COMMAND CENTER
The Public Safety and Security Command Center provides protection, security, safety and risk management to the people in Davao City. Likened to the homeland security in the United States, the Command Center houses the 911 services, as well as monitors the city through the almost 200 high-definition CCTV cameras stationed in Davao's entry and exit points, and major intersections.
Daang Patnubay, Davao City
http://www.davaocity.gov.ph/psscc/home/home.aspx
WHERE TO EAT
PENONG'S SEAFOOD & GRILL
Penong's Seafood & Grill is a native-themed restaurant well known for its delicious and juicy pork and chicken barbeque. With several branches all over Davao, it pioneered the unlimited rice concept, which eventually became a fad with other restaurants in Davao. It also encourages diners to clap their hands twice to get the waiters' attention, as opposed to calling out for them.
TIP: Not going to Davao anytime soon? Penong's has a branch at the corner of Juana Osmena and Escario Streets, right across the Best Western Plus Lex Cebu.
TAKLOBO RESTAURANT AT JACK'S RIDGE
Jack's Ridge is a local hangout famous for is commanding views of Davao City at night. It used to be the headquarters of the Japanese forces during World War II, as the location allowed them to see when the American ships anchoring on the Davao Gulf. The main restaurant, Taklobo, offers Filipino favorites such as grilled tuna, sinigang and kinilaw.
CHECK OUT: The remains of an old Japanese plane that crashed into the ridge.
Shrine Hills, Matina, Davao City
http://www.jacksridgedavao.com/
WHERE TO HAVE COFFEE & DESSERT
BLUGRÉ COFFEE
Davao's most famous coffee shop, Blugré is known for serving the durian coffee, a truly unique concoction that samples Davao's most polarizing delicacy, the durian. Whether you're a fan of the fruit or not, the Durian Cappucino and the Durian Arctic Blasts are must-trys.
ALSO CHECK OUT: Their durian-infused pastries, especially the Durian de Leche Cheesecake.
SAGING REPABLIK
Saging Repablik is a specialty restaurant serving 'Sagingese' cuisine—innovating the menu with the addition of bananas. The banana twist extends from the appetizers to the entrees, and from desserts to the drinks. Of course, a banana-inspired place wouldn't be complete without bananaque, and at Saging Repablik, they elevate this street food favorite through the Create Your Own Bananacue Station.
MUST-TRY: Cavendish chips with your choice of two dips.
V. Mapa St., Poblacion District, Davao City
http://www.facebook.com/sagingrepablik/
WHERE TO HAVE A NIGHTCAP
THE WHITE HOUSE FUSION CUISINE AND WINE LOUNGE
The White House is the newest fine-dining restaurant, offering Asian-European fusion cuisine. It's also a landmark, with the historical value of the European-inspired house that was faithfully restored and turned into a restaurant. The sprawling place, tucked into a quiet corner in the heart of the city, is the perfect venue to relax and have a drink.
MUST-TRY: Sashimi and bento boxes
Camella Northpoint, J.P. Laurel Ave., Davao City
http://www.whitehousecuisine.com/
WHERE TO BUY SOUVENIRS
ALDEVINCO SHOPPING CENTER
A shopping market located at the heart of the city, Aldevenco offers all the possible souvenirs tourists would want to take home, including delicacies, malongs, woven bags and wallets, and jewelry.
CHECK OUT: For more unique souvenirs like chests and traditional weapons, check out their antique shops.
Claro M. Recto cor. Manuel Roxas Avenues, Davao City
WHERE TO STAY
PARK INN BY RADISSON DAVAO
Park Inn by Radisson Hotels offers a vibrant, friendly environment that provides both business and leisure travelers with the affordable hotel experience they desire. It has a bridgeway offering guests direct access to the SM Lanang Premier, one of the biggest shopping destinations in Davao.
Asian Highway 26, J.P. Laurel Ave., Davao City
http://www.parkinn.com/hotel-davao
SEDA HOTEL ABREEZA
The Seda Hotel Abreeza is located at the heart of the city, offering convenience and luxury for business travelers and tourists. It's right across the Abreeza Ayala mall, another major shopping center in Davao.
Abreeza Ayala Business Park, J.P. Laurel Ave., Davao City
http://www.sedahotels.com/abreeza/
HOW TO GET THERE
AIR ASIA PHILIPPINES
AirAsia Zest flies to Davao from Manila thrice daily, and from Cebu twice daily. For bookings, visit http://www.airasia.com/.
text and photos by Patty Taboada
Get Lost in this Not-so-distant Island Safari Paradise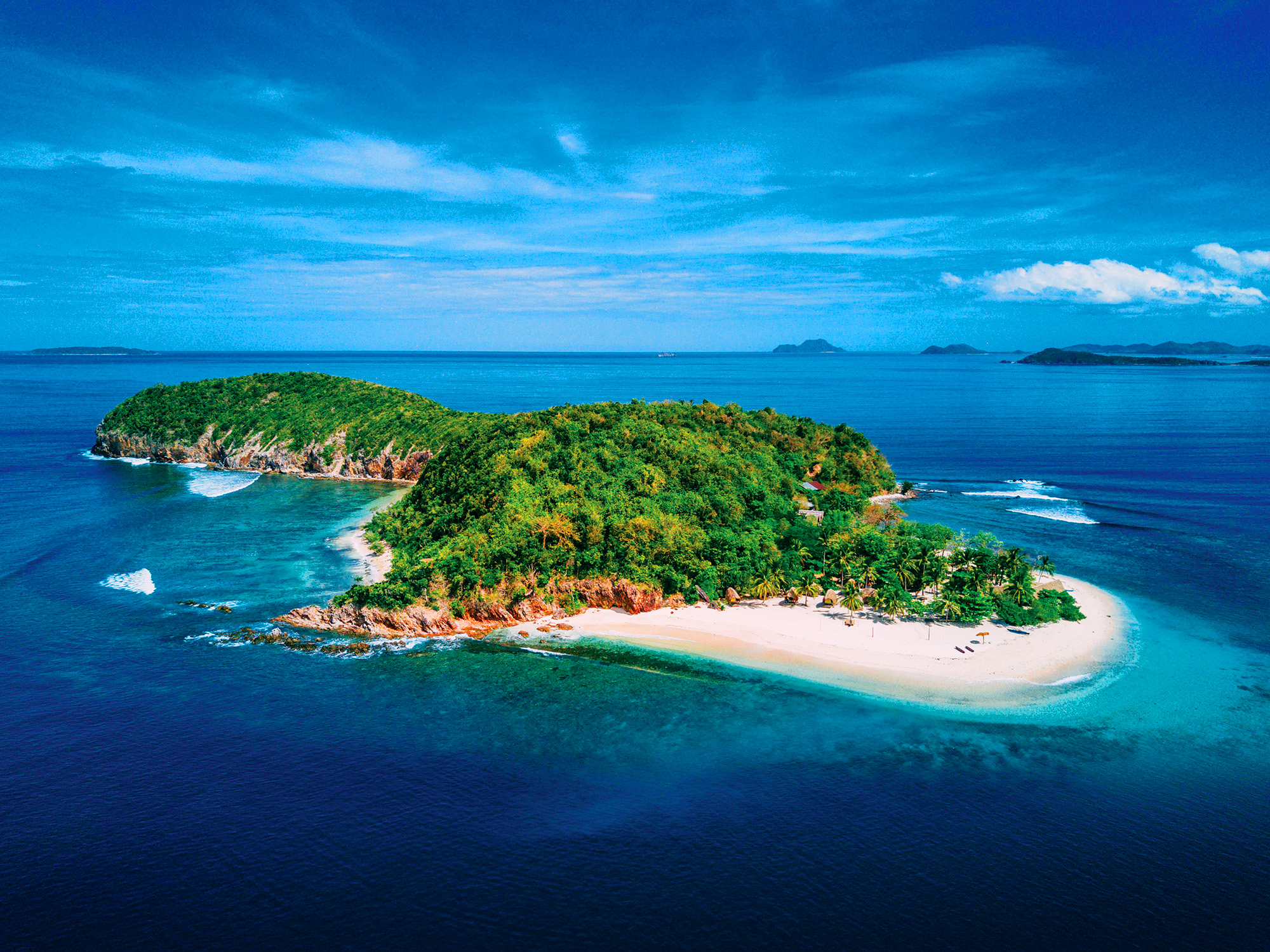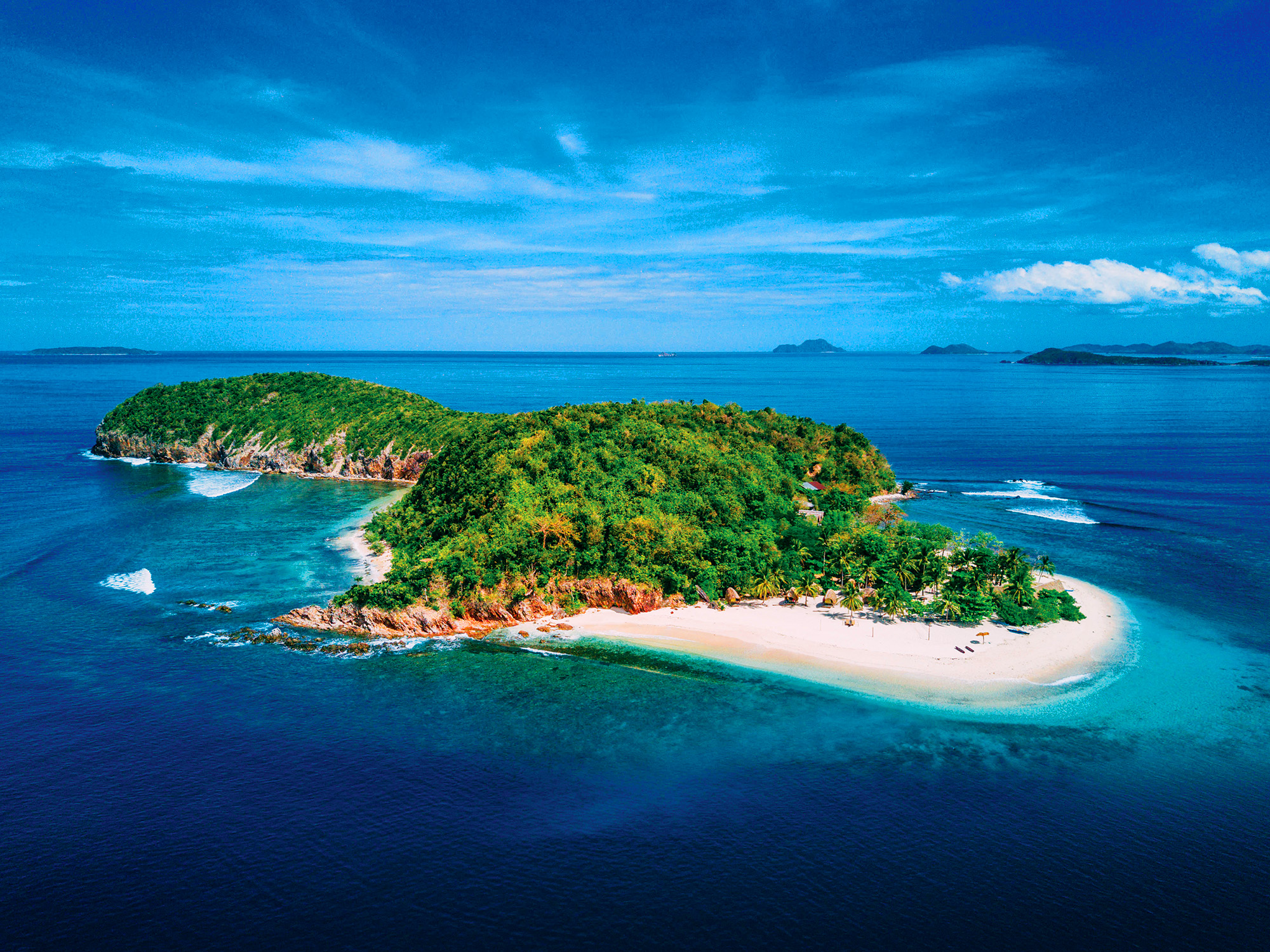 LOST IN PARADISE
Tao Philippines Crusoe-style deserted island camp paradise is perfect for those who understand the luxury of simplicity and disconnection.
by Melo E. Esguerra photography by Scott Sporleder
Just when you think Palawan is fast becoming a second Boracay, where congestion of concrete buildings and human bodies have begun to define the island experience more than the pristine beaches of white powdery sand, the Lostboys of Tao Philippines came up with a new island project that guarantees an escape to paradise. They call the island Camp Ngey Ngey.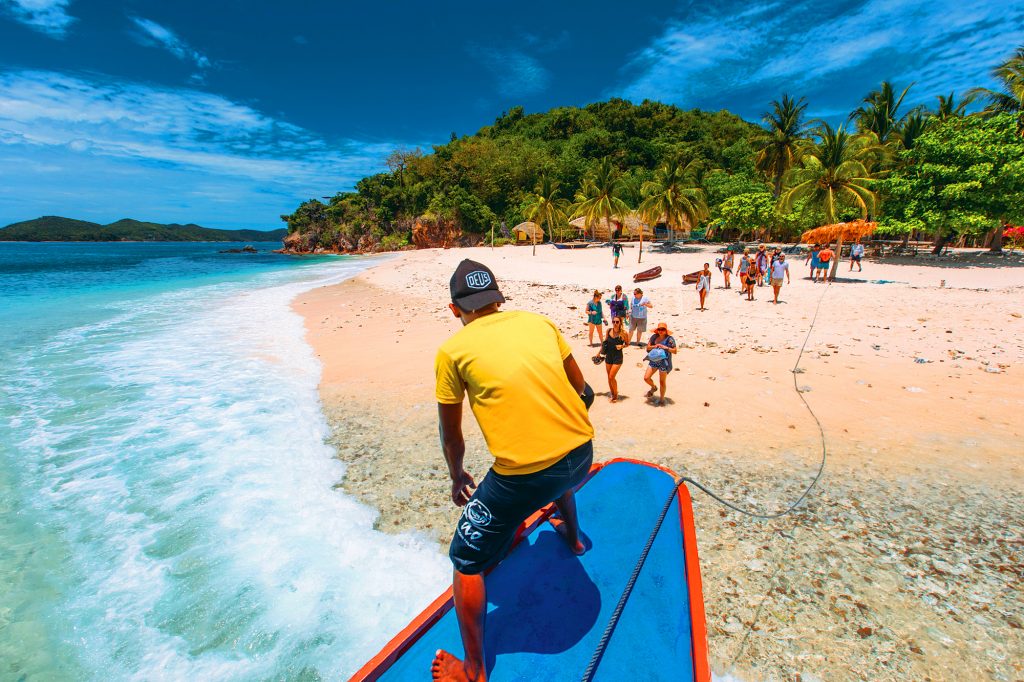 The Lostboys have taken over the abandoned resort of Manguengey in Busuanga, a remote island in Palawan. They have kept the ruins from the typhoon and built their signature bamboo Tuka huts around the main beach of the island, which serves as the camp area. Just a short walk away you'll find jungle trails that lead to three other wild beaches, preserved reefs and windswept cliffs encompassed by crystal blue waters. And on certain days, when the winds are strong, one side of the island becomes a good site for surfing.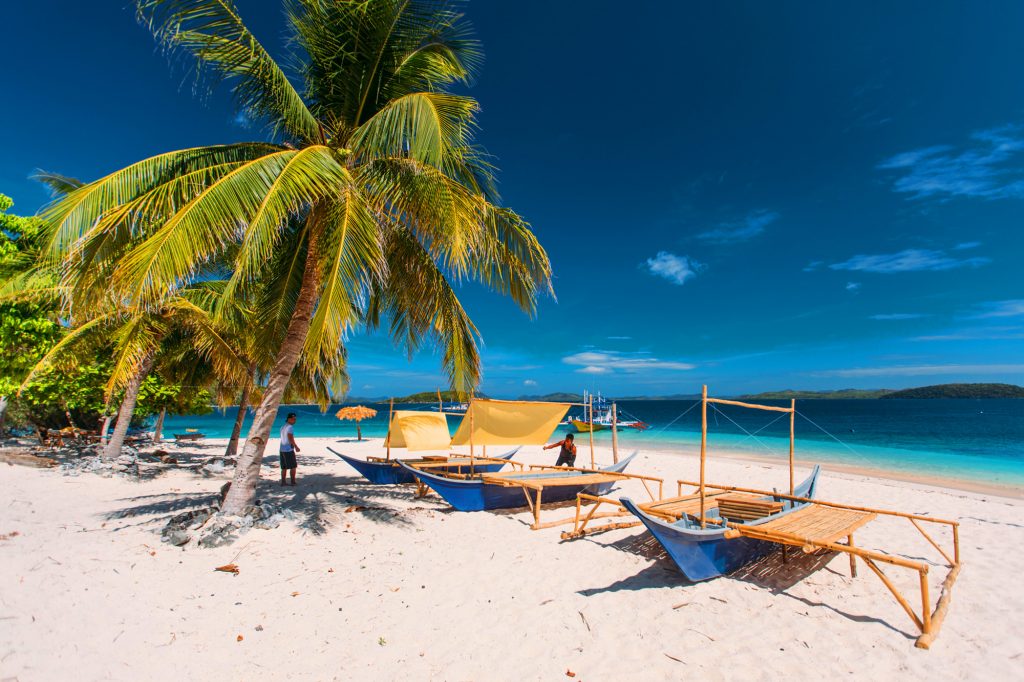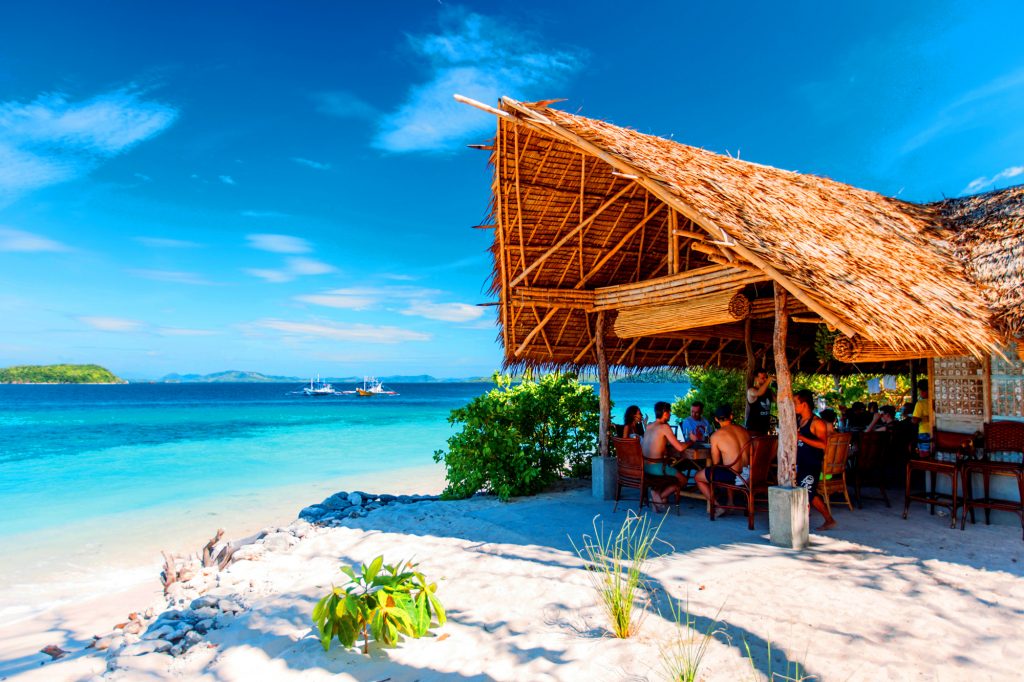 Eddie Brock, one of the founders of Tao Philippines, explains how this concept of an island safari came about. "When we took over Manguengey Resort, we were stuck with the idea of how to run it. We do not know how to cater to resort guests, the individual choices and needs, and menus," he admits. "Tao's expertise is to show travelers something new, something more raw and adventurous. We decided that we will not worry about things we don't understand, and stick to what we do best. One of the best aspects of a Tao trip is creating an atmosphere of connecting with other travelers, disconnected from digital clot—without the worry of planning, wallets and keeping a status. Five days out in the remoteness with the islanders in control leads to a positive attitude: guards down, inhibition is off and open to meet new friends."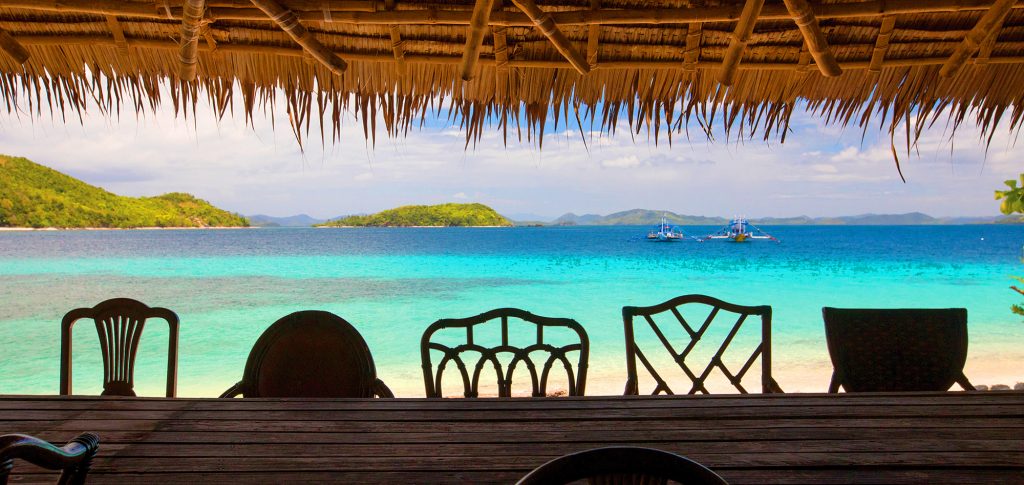 The camp is accessible through the three day/two night boat safari from Coron, with beach and reef stops en route the camp and back. Guests will be joining other travelers, staying in individual Tuka huts dotted along the beach. There are lounges, a dining and kitchen area, and open hang-out places. Currently, the big mansion from the old resort is being restored into a villa that can accommodate a family or group of friends.
The island can be reserved for big events like weddings, parties and other meaningful gatherings.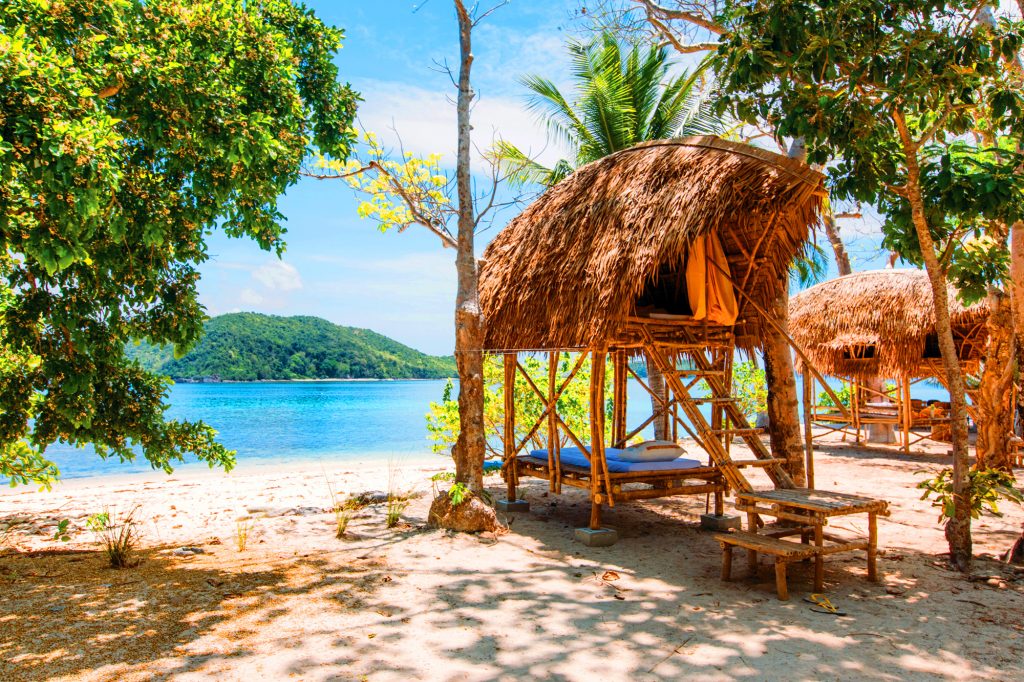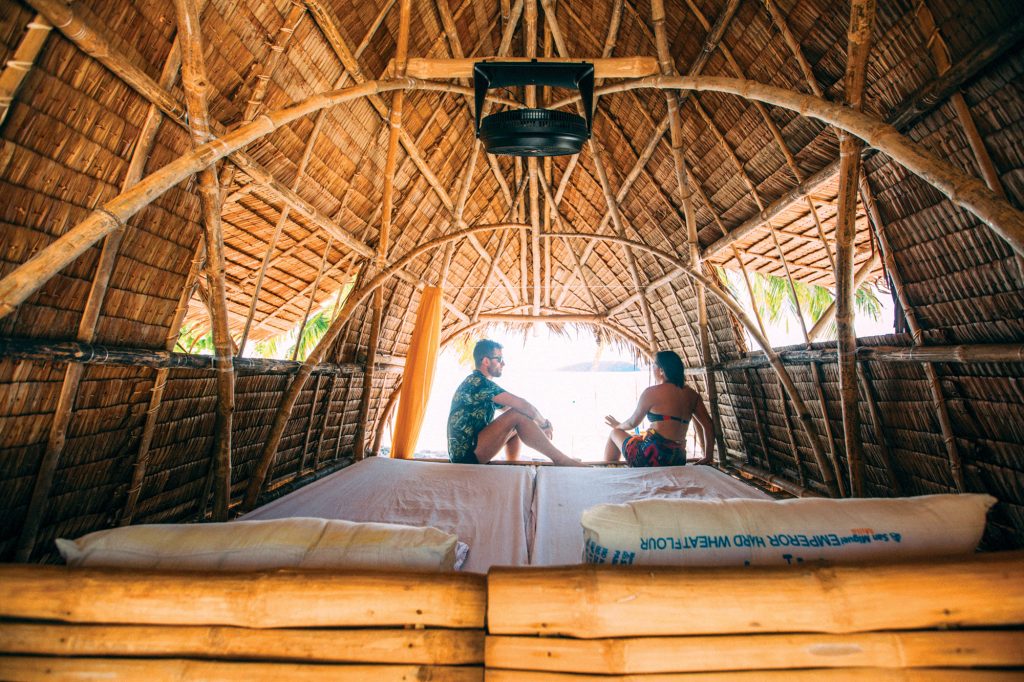 In the island, there is no room service, no menus, no WiFi. You will arrive as strangers, you will eat together, swim together, laugh together, drink together, and get to know each other offline. Become part of the magic of Tao, and see what happens!
For more information on how the trip to Camp Ngey Ngey works, log on to www.taophilippines.com
(This article has already been published in Zee Lifestyle's June 2017 Men's Issue, "Lost in Paradise" on pages 110-113.)
THROWBACK THURSDAY. Our Stylish Voyage on a Boat with Loida and Richard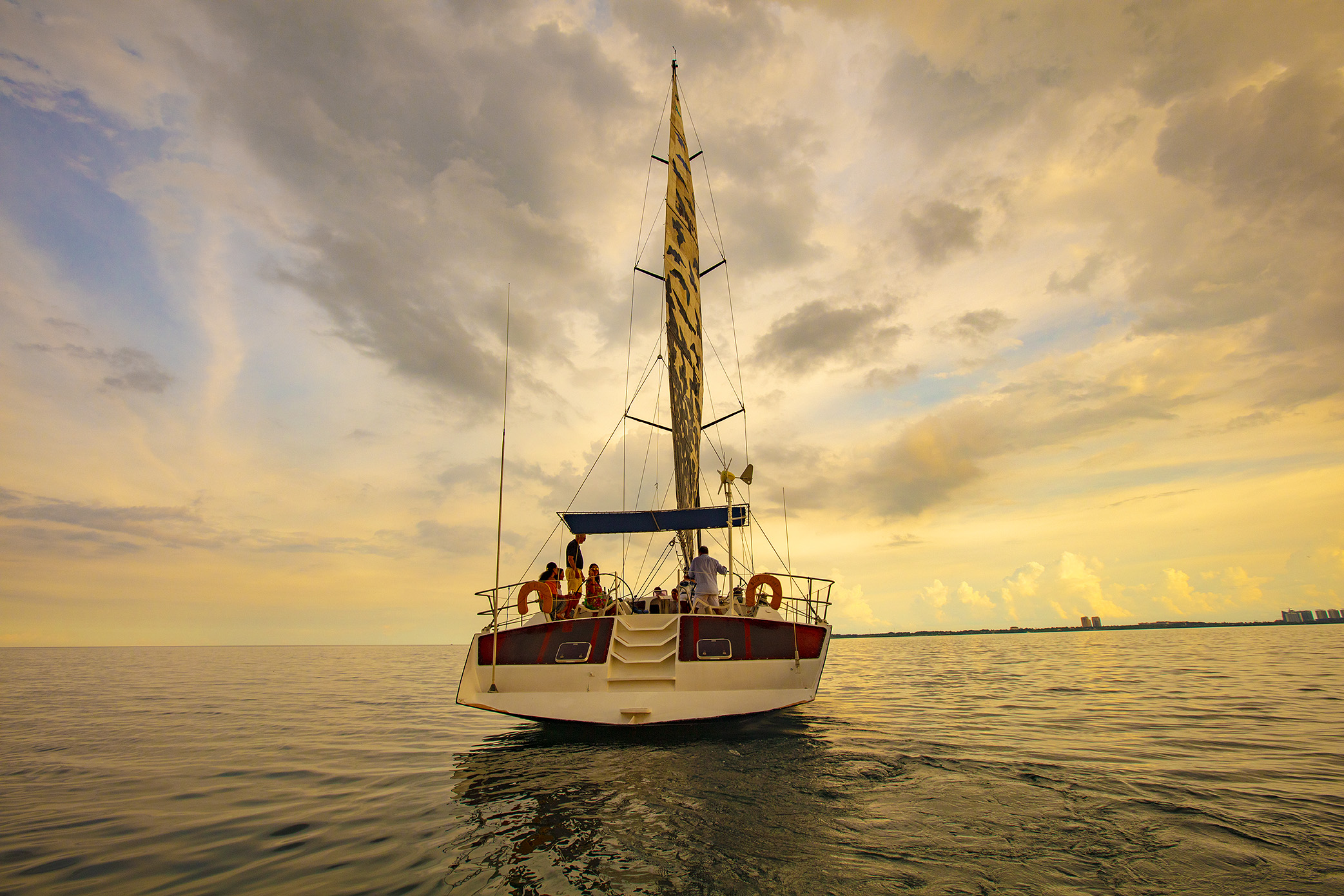 FOR SAIL
With hosts Loida Montesclaros and Richard Forteau, we take entertaining to the high seas.
by Shari Quimbo photography Steffen Billhardt
The sky was decidedly gloomy on the Sunday afternoon Loida Montesclaros and Richard Forteau invited a small group of us for a sail, the clouds getting darker as I make my way to Porter's Marina, where the Blue Planet was docked.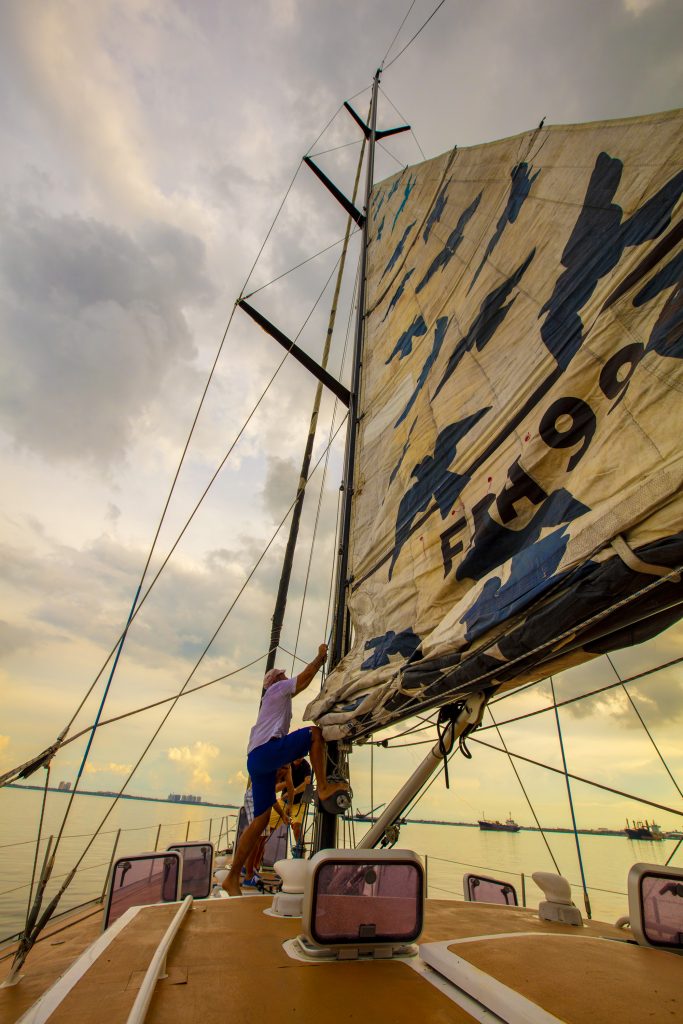 "Richard built the boat himself in Cebu," Loida explains, going on to share that he was the former honorary French consul in Cebu. "It was built here, and I designed the interiors."
All that work certainly paid off—Loida and Richard would often sail the boat out to different Philippine destinations such as El Nido, Siargao, Boracay and the Gigantes Islands in Iloilo. These could mean days-long journeys that sometimes meant dealing with some rough seas. Quick day trips, much like the one we were about to embark on, were also a regular past time.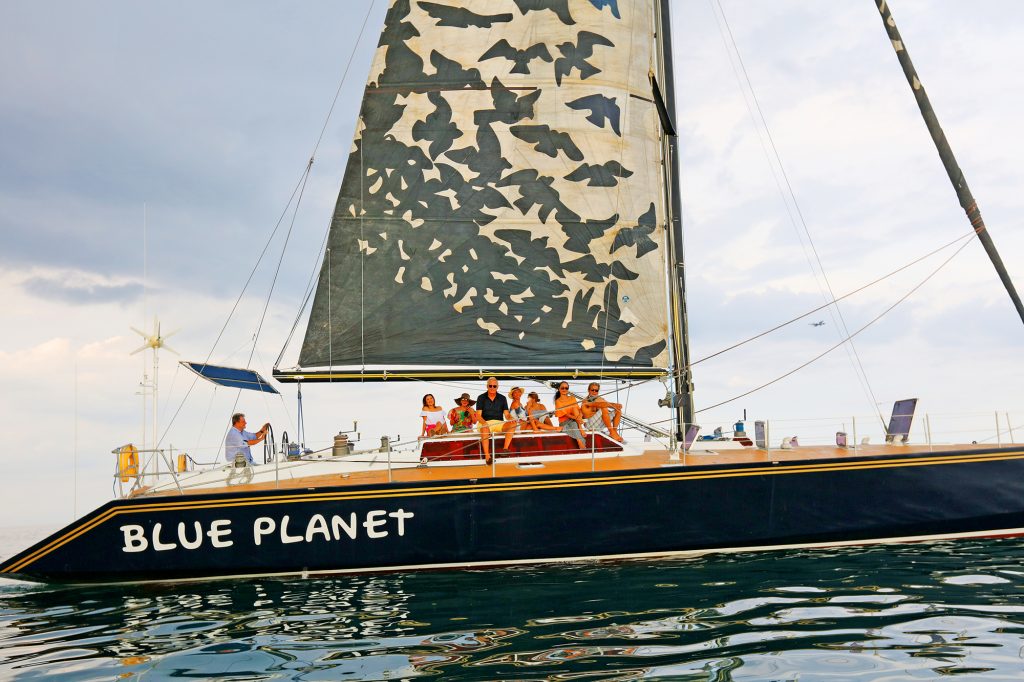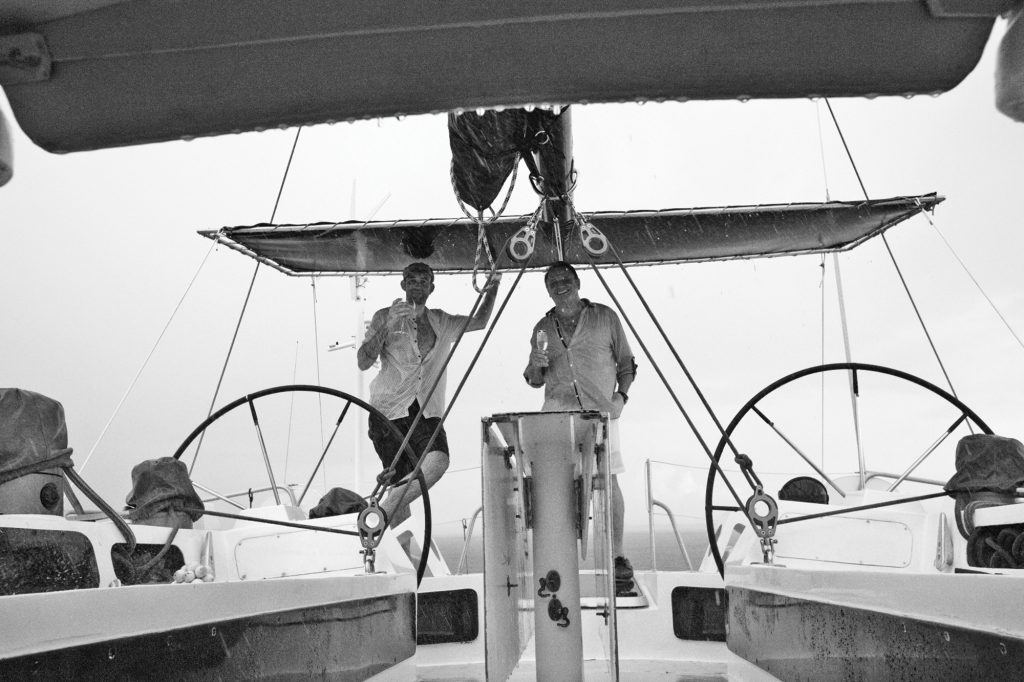 Loida gives me a quick tour of the boat then shows off her tropical spread. With its bright blue and white floral seating, the cabin's dining area is already a pretty festive site. "I wanted to keep it simple," she tells me, arranging her fresh fruits around on the banana leaf-covered wooden slabs she was using as serving trays. "And I wanted it to look more local, more tropical. We are on the water, after all."
The bamboo slats of the dining table were the perfect backdrop to Loida's spread, which featured tropical fruits alongside an entire roll of lechon belly, fresh lumpia, empanada and steamed shrimp.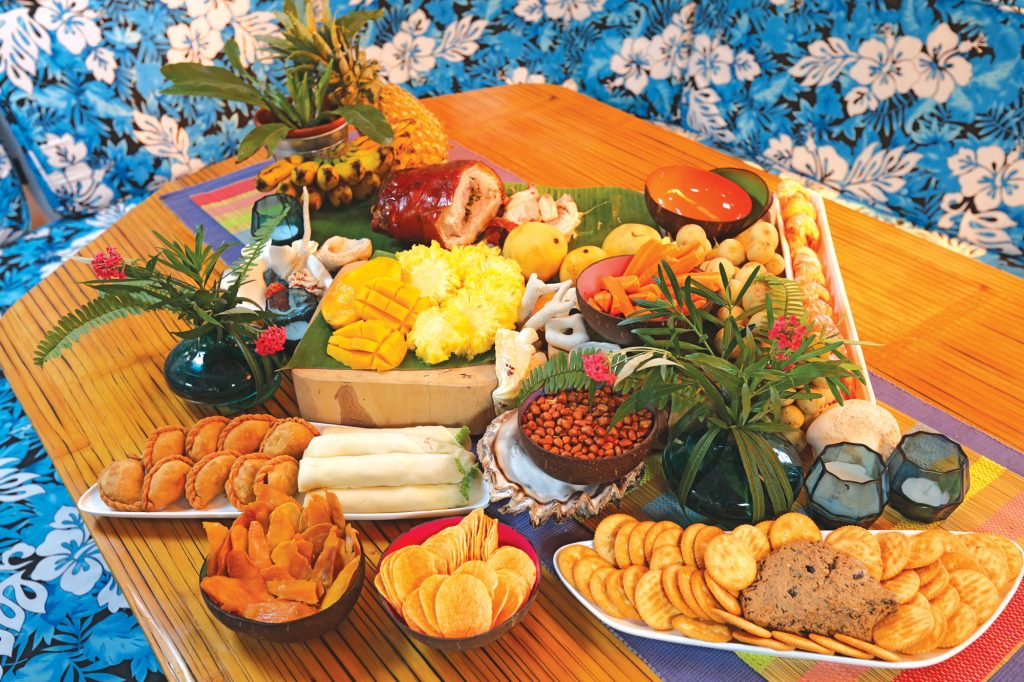 The highlight of the table, though, was the chicken liver pate, a dish that Richard makes himself. "Luckily, the French love to cook," Loida jokes conspiratorially.
Finally, it was time to take the vessel out onto the high seas, and the group makes its way above deck to enjoy the view. The cool sea breeze was a bit stronger than usual, something that had to do with the dark rain clouds looming above us—something that would have deterred any other group, but not this adventurous bunch. Armed with a glass of champagne in one hand and a biscuit smeared with pate on the other, many stand against the railing, admiring the sight of the sky turning orange above the Mactan Channel.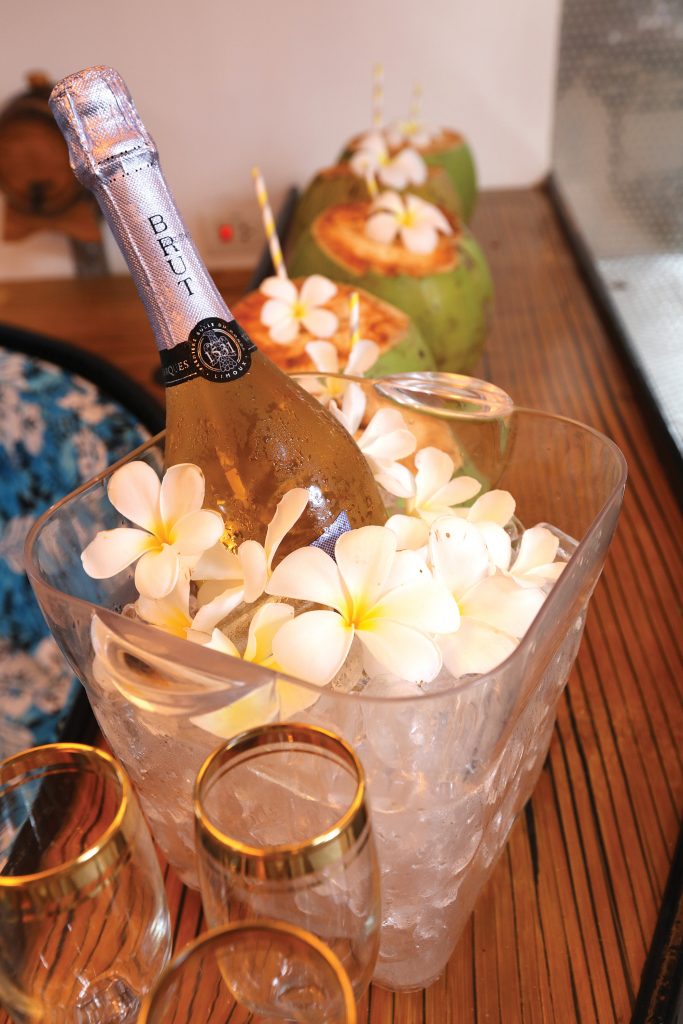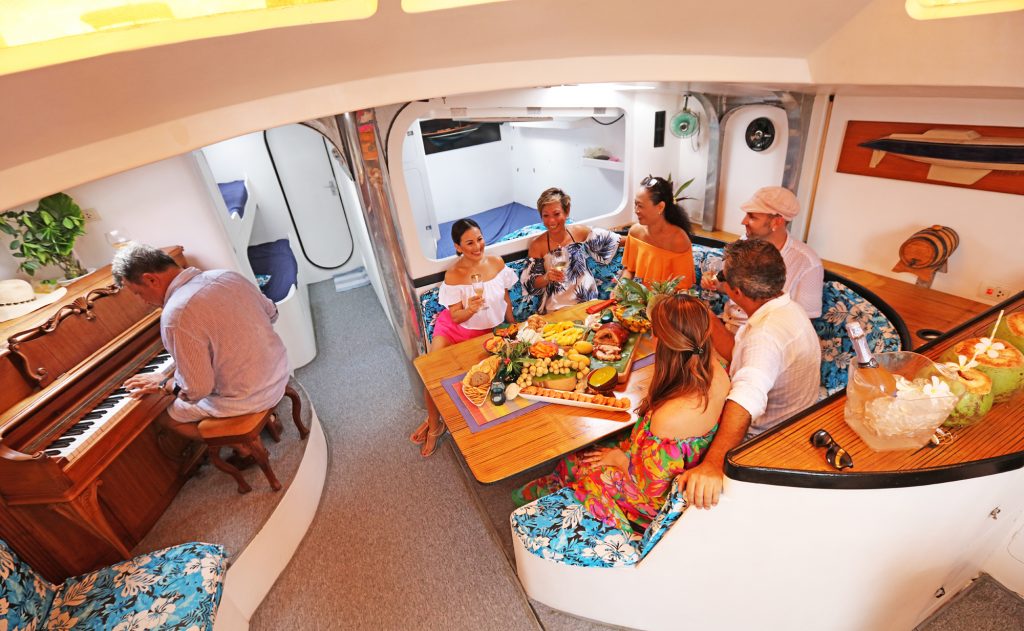 And then it starts to pour. No matter, though—as the rain pounds against the deck, the party finds its way down below. A bottle of wine is opened, and then another, while a second pot of pate is transferred on a plate. Our captain waits until the waves calm before he brings us back ashore.
(This story has already been published in the printed edition of Zee Lifestyle Magazine's November 2016 issue as one of the Entertaining Features on pages 82-85.)
Experience authentic Korean Barbeque at Da-In Restaurant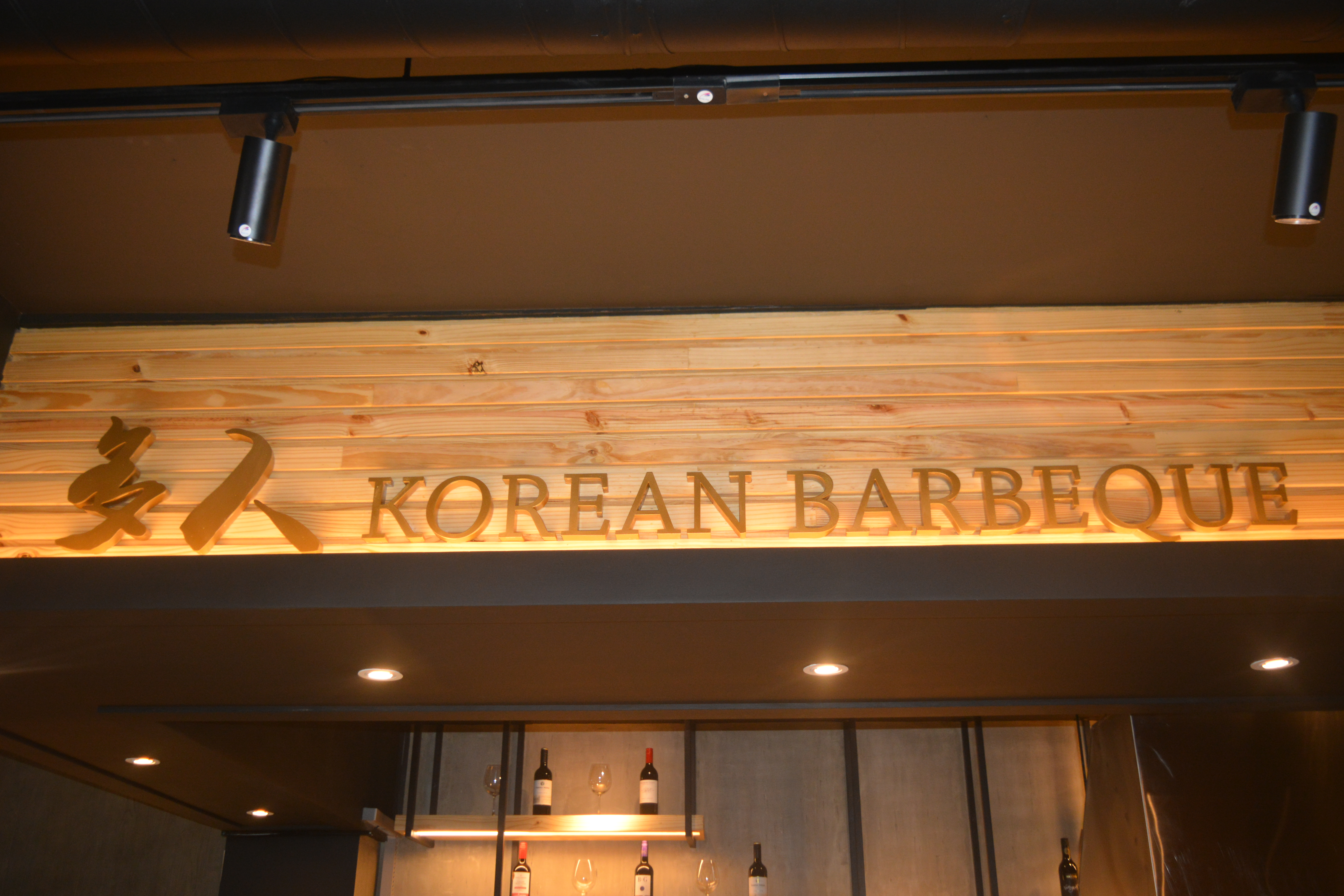 Filipinos are crazy for Korean barbecue. As such, there are a lot of places that are offering Korean barbecue. But Da-In restaurant isn't just one of those restaurants.
Located in Salinas Drive in Lahug, Cebu, Da-in restaurant is a joint project between the Creative Cuisine Group and Da-Won restaurant. With state-of-the-art grilling stations in each table and various Korean cuisines ready to be served, Da-In would surely sate your Korean barbecue cravings without any hassle.
Visit Da-In restaurant today!