Phase One of Cebu Exchange Tower Tops Off on Earth Day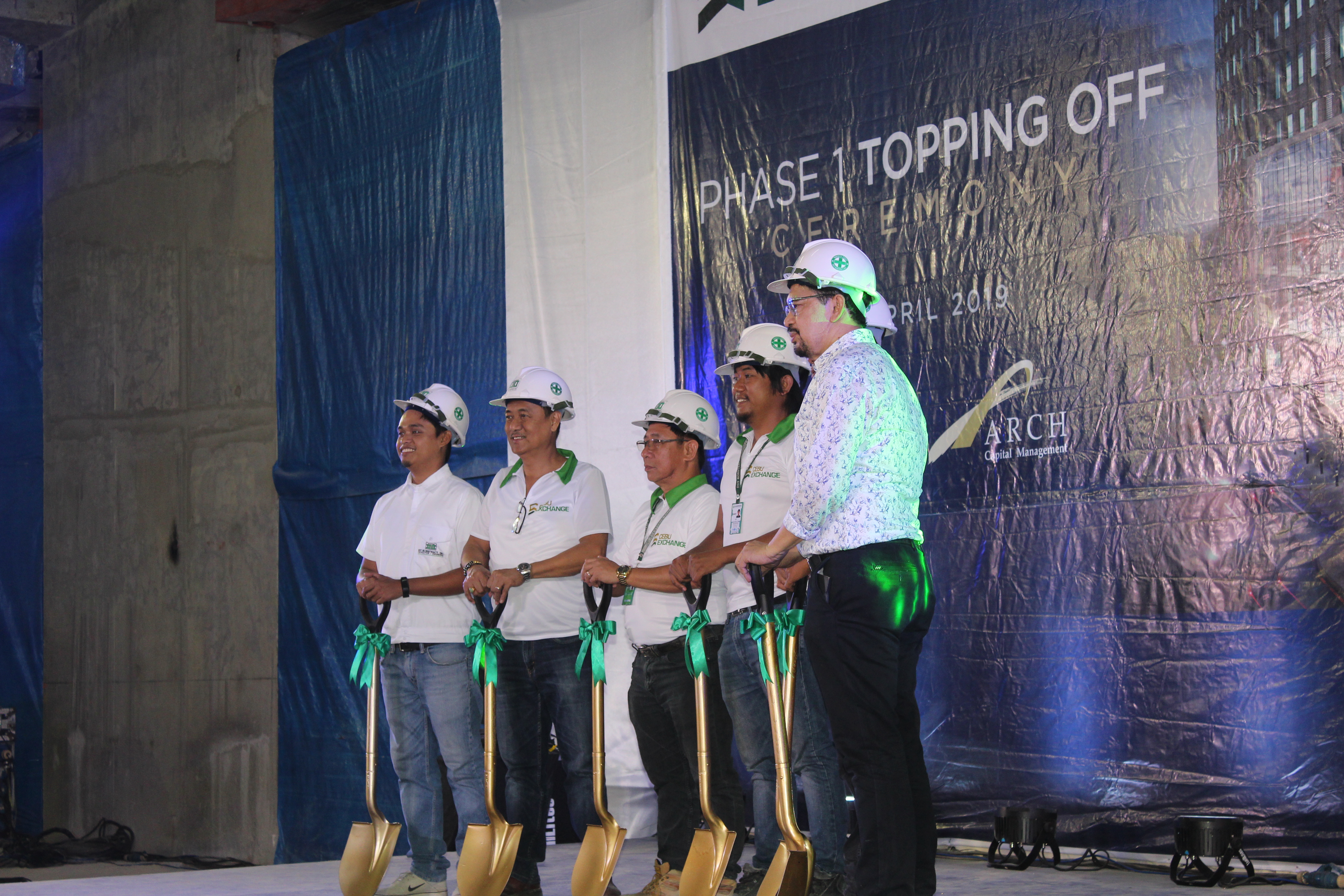 In honor of our planet, Arthaland celebrated the topping off ceremony of its new development project just in time for Earth day last April 22, 2019, at Lahug, Cebu City. As the first green high-rise in both Visayas and Mindanao, it was only fitting that the topping off was celebrated with the promise of keeping the planet clean with sustainable features to their ongoing projects and to future projects that Arthaland may develop in the future.
During the celebration, the executives of ArthaLand and the developers of the project each made a promise of how they can save the Earth through little things that they can do, may it be in their personal lives or in their daily schedules at work. ArthaLand campaigns of an eco-friendly lifestyle not just among the Cebuanos, but to everyone in the country through multiple projects with sustainable developments. "We don't just talk about it, we do it," says Jaime Gonzales, ArthaLand's president. "When we decided to dedicate ourselves to developing sustainable properties, obviously we were thinking of how the market would receive it but it was also a commitment of the major shareholders to attend to the concern for the environment. We asked ourselves, if not now, when?" he adds.
The Cebu Exchange Project is one of the many projects by ArthaLand that takes pride in being a green high-rise building with sustainable facilities that was made up from the green leadership initiative or greenspiration as they call it. These eco-friendly facilities not only feature sustainability, it also promotes improving the productivity and the well-being of its tenants, as well as nurturing the community and the culture of Cebuanos. "That defines our philosophy. It's not just about making money. We want to take care of the environment. We want to leave a legacy behind," says Jaime.
"Real estate is the perfect industry for legacy. Saving the planet, creating bespoke developments that allow our clients to have a better lifestyle and work environment, and leaving something behind that will inspire our countrymen and future generations," says Christopher Narciso, Arthaland's executive vice president for business deployment. Cebu Exchange is expected to reach completion by 2021. By then, the project will be the biggest green office development in the Philippines that allows maximized operational efficiency for businesses but with lower day-to-day costs that provides healthier, more comfortable and more productive work environment for its tenants. Specifically, Cebu Exchange is built for investors who are leasing internationally and prioritizes resource efficiency, as well as the well-being of their employees. Ultimately, ArthaLand envisions Cebu Exchange to house a productive ecosystem of office technologies and amenities, mixed with various retail stores for a balances work-leisure environment for the tenants.
Cebu Exchange has been pre-certified for the LEED (Leadership in Energy and Environmental Design) program and is now on track for the BERDE (Buildings for Ecologically Responsive Design Excellence) program. "We are the only developer in the country today to register all our projects with both the U.S. Green Building Council and the Philippine Green Building Council," says Leo Po, ArthaLand's executive vice president. "Precisely because not only are we looking locally, we are also looking globally and we are bringing a world-class standard building to this wonderful city of ours," he adds.