Out of Africa
From the majestic natural scenery and the thriving wildlife, to the rich cultural heritage, South Africa offers a myriad of experiences unlike any other.
It was our second afternoon "in the bush" and we had spent several hours tracking a cheetah without a sighting. The sun had set, a late-autumn chill set in, and our guides parked our Land Rover near a watering hole amongst a herd of randy zebras. Champagne was poured into long stemmed glasses and some salty nibbles were offered as we sat in the waning light, soaking up the moment. I figured this was the luck of the draw while on safari, sometimes you see the wild animals, and oftentimes they elude you.
Suddenly, our tracker Louis tensed up, listened intently in a specific direction (honestly, we heard nothing), and hurriedly asked if we minded chasing down a potential "kill". Our Land Rover was back on the dirt road in seconds, some of us still nursing our cocktails. We were about to experience the most amazing ten minutes that would change the way we viewed life, fear and death. It had turned nearly pitch black, so our tracker used a spotlight to search ahead of us and suddenly, in the middle of a field, some 300 meters from the road, he instinctively spotted the cheetah which had just seconds before killed an impala, a type of antelope. We went off-road and up to within a few meters of the cheetah, a rare and utterly stunning animal, that all but ignored our presence. We managed to snap a fuzzy photo or two in the darkness without a flash and noticed how skittish and nervous the cheetah appeared.
We were sitting in a completely open vehicle, parked in the middle of a vast field in near total darkness (headlights of the vehicle helped just a bit) watching the cheetah dine on some choice pieces of raw antelope steak when the blood-curling, whooping screams of two vicious hyenas let off behind us. Our tracker trained his spotlight on the new arrivals, who were anxiously sniffing from about 10 meters behind our vehicle. They kept hopping around and working themselves into a frenzy, then with lightning speed, ferocious fangs and a two-on-one attack, they managed to scare off the cheetah and grab the freshly killed antelope for their dinner. This jarring transition surprised us, but things were happening so fast we only later learned that while a cheetah is graceful, fast and a superb hunter, it must eat quickly as it is somewhat defenseless against several other poachers in the wild.
Just when we thought it couldn't get any more exciting, seconds after the hyenas started feasting, we heard a rustling movement from the dark to right of our vehicle, the hair on our necks stood on end and our hearts were pounding so loud as a deafening roar and a massive lion leapt in front of our vehicle, illuminated briefly by our headlights and he grabbed the impala away from the hyenas! My wife muffled a primal scream of her own and she grabbed my arm as the scene unfolded before us. Seriously, it doesn't get any more National Geographic than that!
OUR PERSONAL BUCKET LIST
A safari had always been on our personal "bucket list" so to celebrate our combined "100th" birthday (50 for me and 50 for my wife, Marga), we decided to book a ten day holiday in South Africa. We planned several days in the bush staying at the luxurious Singita Ebony lodge on a private game reserve near the Kruger National Park in northeastern South Africa, a couple of days in Franschoek, the wine and fruit producing region located a few hours from Cape Town, and finally, a few days in Cape Town. It was, without a doubt, the trip of a lifetime. The number of superlatives that we used to describe so many of our experiences on this brief holiday trumped any other holiday we have ever taken, and between my wife and I, we have managed to visit every continent except Antarctica so far.
HEADING TO THE BUSH
Tourists go on safari, locals "head to the bush." We knew almost nothing about South Africa and contacted the folks at Asia to Africa Safaris who helped us plan our trip, and they were an invaluable resource. We don't often rely on tour operators, but this case was a very useful exception given the difficulty of securing reservations at particular camps and hotels. My wife, daughter and I flew from Manila aboard Singapore Airlines, via Singapore, and landed early morning in the Johannesburg airport. We were met by a guide and whisked to a private air hanger/lounge at the other end of the airport, where we waited for a small private plane transfer to Singita Sabi Sand. A 45,000 acre private reserve, next to the Kruger National Park, Singita Sabi Sand is home to three hotel properties, the 12-suite Ebony (the original lodge), the 12-suite Boulders nearby, and Castleton, a 6-suite home ideal for large families or groups of friends traveling together.
Singita Ebony is one of the finest small hotels we have ever stayed in. We had a two-bedroom suite with large living room, fireplace, multiple bathrooms, enormous outdoor deck and heated plunge pool all situated on a bluff on the edge of a river, where all sorts of animals large and small came to drink water. The accommodations were luxurious but lived in, local and beautiful, and somehow, totally luxurious yet unpretentious. But it was the phenomenal level of personal service that impressed the most. A private butler assigned to your family, a porter to walk you back and forth to your villa just in case there were animals in-between (which there always were – a large nyala one night, several antelope, a venomous Mozambique spitting cobra in broad daylight, bothersome monkeys and a female leopard strolling through the hotel grounds one lunch time!), as well as an experienced guide (Sipho) and tracker (Louis) with their Land Rover for twice-daily game drives and walking safaris during your stay. We had private tasting sessions with the engaging and extremely competent sommelier who picked wines out for our every meal, chefs who consulted with us to ensure we had what we wanted to eat, and dozens of other folks that just made us feel so pampered and comfortable while in residence.
We quickly settled into our safari groove — an early morning wake-up call, a light breakfast buffet set up in our villa's dining room, a morning game drive for say 3-4 hours during which you stop for coffee and cake, then back to the lodge where you can enjoy a full breakfast, then rest for a few hours or take a dip in the pool or grab a workout or massage in their gym/spa, enjoy a light or heavy lunch as you please, grab a bite to eat at afternoon tea just before you head out on your mid-afternoon game drive (with cocktails and snacks), then back for dinner and perhaps a nightcap at the bar. All food and drink was included in the tariff and you had your pick of a well-stocked, South African-centric cellar that had hundreds of bottles of wine. Considering that the kitchen was cooking for just 12 villas and perhaps 18-20 guests at the time we were there, the food was absolutely five-star.
Over four days in the bush, our game drives throughout the 45,000 acre reserve yielded daily sightings of leopards, several herds of elephants, several rhinoceros, lots of graceful giraffes, lions, zebras, antelopes, packs of wild dogs, and many, many more. We missed only the cape buffalo from the various lists of "must-sees" – but we had told our guides that was our last priority as we figured they were large versions of our own carabaos back home. The abundance of wildlife was simply amazing, and while we thought it would be normal to go for hours without sightings, there always seemed to be something around the next bend in the road. We returned with thousands of photos from three different cameras, but honestly, the best thing about being there, is being there. Savor the moment, enjoy the encounters with the wild animals, observe them up close, or afar through powerful binoculars. Sitting in your Rover watching a female leopard gnawing on an antelope that she brought some 20 meters up a tree is something you will never forget. Or coming across the lion that grabbed the impala away from the hyenas the night before, in the middle of an open field in broad daylight, napping on his back with the family jewels exposed for all to see was oddly amusing in the most natural kind of way. You leave the bush in awe of nature, with a renewed respect for life of all kinds, and personally, I wished there were 90% less humans, and several thousand percent more wild game roaming the planet.
TO WINE COUNTRY
After four days in the bush, we flew by private plane and then commercial jet to Cape Town, landing in the middle of one of those infamous cape storms. Our guide, Randall, drove us to Franschoek, a quaint little town in the midst of wine country, roughly an hour away. When the Dutch settled in South Africa some 450 years ago, they eventually set up a farming community in this area that focused on fruit orchards and eventually vineyards. Today it is picture perfect, quaint, lush and attractive region. It's also a culinary hotspot with several chefs opening noteworthy restaurants throughout the area.
We checked into our hotel, La Residence, which was ranked the #1 Hotel in the World by the Condé Nast Readers' Choice Awards in 2013. We settled into two fabulously appointed suites (there are only 11 in the whole hotel, along with a 5 private villas) that almost defy description. Each room is decorated in different styles, with fabrics, furniture, artwork and flowers that are more reminiscent of an opulent villa in the midst of vineyard. The service at La Residence was superb.
Our guide, Randall, drove us around to visit several markets, restaurants and wineries in and around Stellenbosch and Franschoek. We attended wine tastings at the Warwick estate, first established as a fruit orchard in 1771, 5 years before the United States declared its independence! We tried several bottles, but one of them, called "Three Cape Ladies" is notable to James Bond fans as a wine he drinks in the Bond novel by James Deaver entitled "Carte Blanche". We also visited the Waterford estate and enjoyed a private tour of the cellars as well as a novel chocolate and wine tasting.
Two other properties you shouldn't miss are the Delaire Graff Estate and Babylonstoren. The former, owned by the family behind Graff diamonds whose boutiques around the world offer some of the most enormous, rare and stunning gems, sits on a hill with a breathtaking view of the surrounding valley. Beautiful artwork in the gardens and courtyards as well as a highly rated restaurant, impressive cellars and the only Graff diamond boutique on the African continent means that you can wine and dine with a view and shop for a ten-carat bauble effortlessly. Another utterly stunning must-see is Babylonstoren, in Paarl, one of the best examples of a cape Dutch farm circa 1700, but updated with a modern streamlined sensibility. Recently purchased by media magnate Koos Bekker and his wife, Karen Roos, the former editor of Elle Décor, the farm has been transformed into a spectacular showcase of design and good taste backed by nearly unlimited funds. If you stay in Babylonstoren's hotel, you can wander into the expansive vegetable and fruit gardens and pick whatever you fancy for your lunch or dinner. The gardens and farm shop are one of the most charming I have come across in my years of writing about produce and food.
CAPE TOWN
We spent several days at the tail end of our trip in Cape Town, one of the most beautifully situated cities in the world. It was here that we only began to scratch the surface of the highly complicated and interesting history of South Africa, and the nuances of its varied population of blacks, whites and coloureds (mixed race citizens). Our guide was an amazing resource who not only toured us around the major landmarks, but clearly explained some of the fascinating culture and history of the place. On our first day in Cape Town, we took a cable car (you can also trek up near vertical paths if that's your thing) up Table Mountain, and from there had a panoramic view of the city, bay and part of the cape. We enjoyed a lunch of Cape Malay food, which was influenced by the Indonesian and Indian settlers over the centuries. In some districts of town, my wife and I could have passed for locals, except that we lacked the charming, almost beguiling local accent. We saw the infamous District Six where riots had broken out several decades ago with the forced removal of families during apartheid. We visited museums, shopped at local spice shops (and took home dozens of vials of vanilla from Madagascar) and searched out markets with local handicrafts.
Our hotel was located at the Victoria and Albert Waterfront, a tourist magnet with several hotels, malls, restaurants and shops set around a working harbor, with Table Mountain in the background. If you want to avoid crowds, you may wish to seek a smaller boutique hotel elsewhere in the city. We spent one afternoon just relaxing and shopping for mohair scarves and blankets made from the wool of angora goats, local hardwood bowls and utensils, market baskets and exotic leather products. South Africa has some of the finest exotic skins (ostrich, lizard and crocodile) in the world, and they often supply many of the top fashion houses in Europe and North America. Prices are incredibly reasonable for food, crafts and leather goods, and VAT is refundable at the airport.
Some of the most exciting restaurants have been popping up all over Cape Town in the past few years. Fueled by excellent local seafood, produce and game and young creative chefs, many of whom have trained or done tours of duty all over the world, the food scene is hot! We had an utterly superb dinner at the Pot Luck Club, of Chef Luke Dale-Roberts, who did stints as a chef in Singapore, Malaysia, South Korea and even at the Sofitel in Manila. The food was a superb parade of small dishes, many with Asian influences fused with superb local ingredients to utterly delightful results.
On our last full day, we drove down and around the Cape, past small beach side towns, more produce and ostrich farms and vineyards and down to the nearly southernmost part of Africa. The views were amazing and one would be hard-pressed not to imagine the explorers and their galleons that had tried so hard to round this bend of Africa, in turbulent waters and notoriously fierce cape storms. We visited penguin colonies, passed on shark-feeding activities in frigid waters, and capped the day at the expansive Kirstenbosch botanical gardens not far from Cape Town.
THE TRIP OF A LIFETIME
Overall, our South African sojourn was without a doubt, the best holiday we have ever taken. The range of experiences, from the safari ensconced in a luxurious lodge, to the vineyards and farms around Franschoek, and the last few days in Cape Town, were unparalleled.
personal photos by Joel Binamira featured photo by Mike Jo
Experience authentic Korean Barbeque at Da-In Restaurant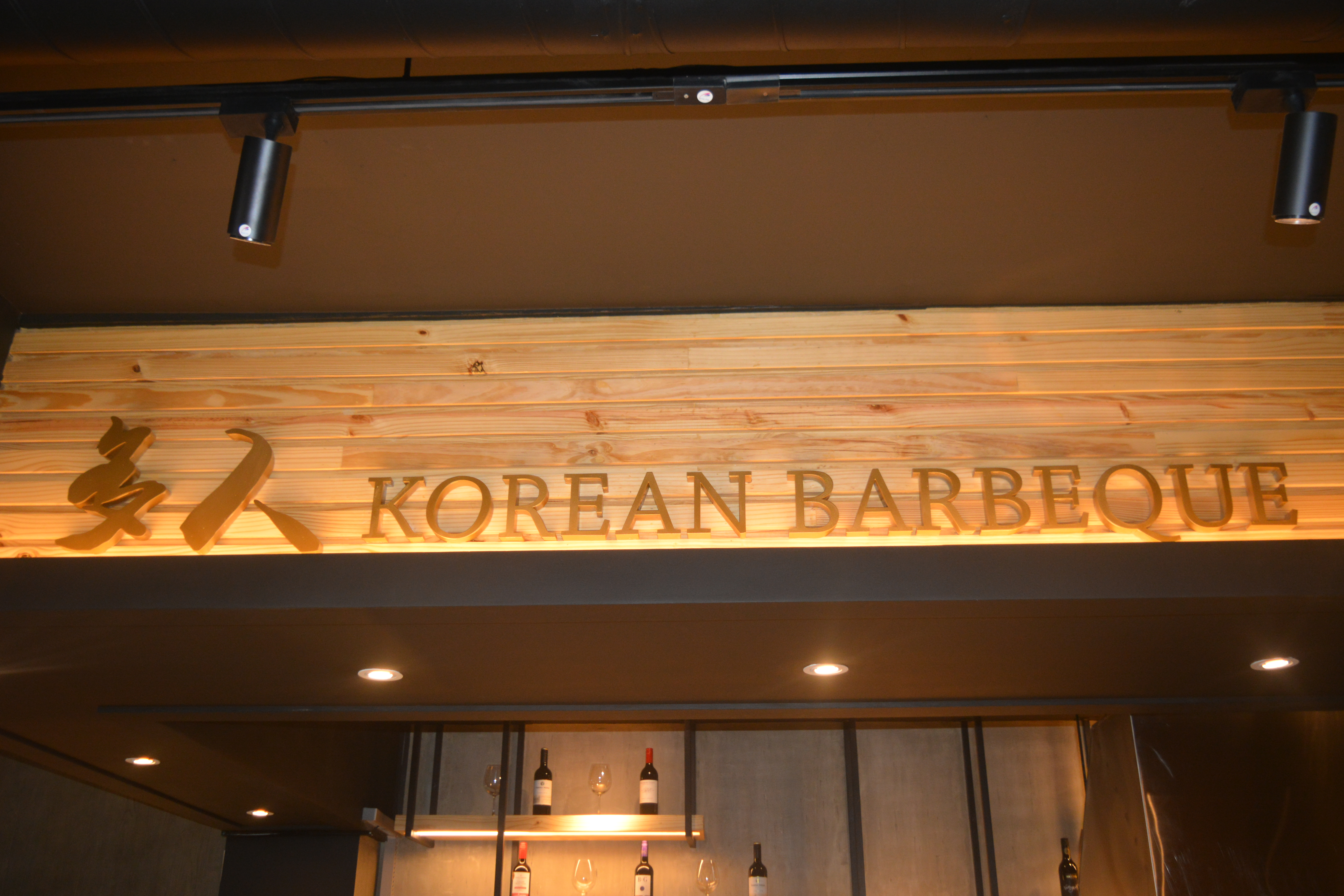 Filipinos are crazy for Korean barbecue. As such, there are a lot of places that are offering Korean barbecue. But Da-In restaurant isn't just one of those restaurants.
Located in Salinas Drive in Lahug, Cebu, Da-in restaurant is a joint project between the Creative Cuisine Group and Da-Won restaurant. With state-of-the-art grilling stations in each table and various Korean cuisines ready to be served, Da-In would surely sate your Korean barbecue cravings without any hassle.
Visit Da-In restaurant today!
Head Up North, Where A Relaxing Escapade is in Store at Maayo San Remigio
On your next trip out of the city, head up North to Maayo San Remigio, where a relaxing escapade awaits.
Oftentimes, when it comes to deciding the next travel destination, the Northern part
of Cebu is overlooked in favour of its Southern end. The South boasts of sunny beaches,
cascading waterfalls and the popular whale sharks who have made its waters their home.
While these are beautiful aspects that the South has to offer, the North is just as—if not
more—abundant in offerings. The North's natural scenery is relatively untouched, and on top
of that, it's less likely to be flocked by tourists.
This means more opportunities for a retreat away from the hustle and bustle of the
city. The roads heading North are long and winding, yet the beauty that lies at the end of the
journey proves that the trip is worth it. Knowing that, where does one go in the North?
Hidden away in the northern part of Cebu, Maayo San Remigio is a haven for those
who seek peace and serenity, making it an alluring abode for a sojourn on the island.
Approximately a 3-hour drive from the city, the resort grants access to a tropical
retreat with a captivating beachfront setting—a charming destination away from the daily
hustle. Whether on its fine white sands and blue waters or inside the cozy rooms, Maayo
San Remigio is a delight to local and foreign tourists alike.
A newly-opened resort under Maayo Hotels flagship, Maayo San Remigio is a
destination that guarantees a refreshing, laidback experience, sure to wash away the worries
you brought with you from the city.
It's equipped with a mix of luxurious relaxation and wellness, fun and entertainment,
and enticing wining and dining options. This Caribbean-inspired resort is a serene hideaway
on a lush slice of tropical paradise with emphasis on ultimate comfort and exclusivity.
The resort's location makes it doubly precious; scattered throughout the resort
grounds are viewing areas that grant you access to the sunset. Watch the sun sink down the
horizon by the infinity pool, on the beach's shoreline, or atop the cliffside with the waves
crashing below. When night falls, the stars come out to dance across the clear skies, making
for an unparalleled stargazing experience.
Maayo San Remigio blends authentic Cebuano hospitality with its tranquil
atmosphere and exceptional design. Its well-appointed rooms and villas ensure a relaxing staycation, while its thoughtful amenities and facilities evoke a feeling of belonging in
paradise. The resorts brings the culinary excellence that is found in the Maayo Hotels brand,
creating palate-pleasing Filipino dishes with a modern twist. Complemented by the resort's
wide menu of drinks—from juices to cocktails to shakes—one will truly enjoy a stay here.
So on your next trip out of the city, head up North to Maayo San Remigio, where a
relaxing escapade awaits.
Restaurateur Kate Anzani Shares Her Food & Wine Journey in Italy
No one has heard of vineyards and beaches within 30 minutes distance, but it exists in Rimini. Kate Anzani shares her itinerary from her recent Italy trip. f
by Kate Anzani
The Emilia Romagna region in Italy is the Capital of Food and D.O.P (Dominazione di Origin Protteta) This goes for wine, Parmesan, Balsalmic and Olive Oil (They take it very seriously).
We chose RIMINI which is by The Spiaggia for the beach vibe and summer fun. Rimini is the base for 7 days. You'll be surprised at the terrain of Rimini – no one has heard of vineyards and beaches within 30 minutes distance. But in Rimini it exists. As days ahead form into a journey of stomping and strolling vineyards, Olive Oil haciendas , Boat Safaris , long "Spiaggia" walks, Parmesan Caves, Balsamic Bottegas, Cheese Pits and Truffle bunting & where you stumble upon the true meaning of "Artiginale" . Only found in the region ; the Food and Wine Journey of Anzani will stay active for the season between June to September yearly .
Rimini is a fun base to set the tone for a week of extraordinary pleasures. The goal is not to indulge, but to awaken a sense of palate that has been inhibited. We promise an unearthing of happiness, love and a sense of pleasure that the Italians have lived for years. We needed to share it with you. The Love for Food & La Dolce Vita.
Day 1 Arrivals
Because of trans-Atlantic and International flights, day of Arrival/pick up from Milan into Rimini. Pace yourself as you arrive in your chosen hotel
Day 2 Enio Ottaviani Winery & Nona's Kitchen Cantina
The WINERY of ENIO OTTAVIANIFirst impressions of the vineyard is truly a sense of HOME. It is a small artisan Vineyard, (14hectares 🥰) where you allow yourself to breathe it all in. Life is slower and more delicate. Stroll vineyards by the River. You will understand the vineyard lies on the Rubicone River where the earths minerals transfer to the grape. To result in such a unique flavor in the mouth.
You start meeting Massimo, Davide, the cousins & the family who welcome you in their home vineyard for over four generations. Prepare to allow surprises and Life to happen. Tastings, Chemistry, Viticulture, Life talk, & unique Stories.
Wear slip on's as you leave the Hotel to mark the real beginning of leisure. Groggily grab Italian espresso "Un cafe" & Cornetto Italian style and get whisked to the Marina Port of Rimini to step into a 16 foot catamaran. The state of luxury and ease of this boat sets all expectations out the window as one peels the layers of stress, anxiety and worry out the water. Prosecco and Olives are a staple for water landings.
Followed by a degustatory LUNCH IN one of the seaside restaurants in the Spiaggia. You find yourself lost in the Italian Life. We finished dessert at 4. So lounging in The Beach is The alternative. And then by 5. It's happy hour time.
Day 4 Bottega Artiginale , Parmesan, Balsalmic , Ferrari , Spritz
Prepare your palate to begin the morning with a stop at an old pastry house that leaves you staring at their pastry counter. Eeny, Meeny, Miny, Moe. The choices will leave you with a foot in toe!
You head to the town of Modena (1.5hours) and arrive at the Parmesan Vault. See how all the Cheese is made. Then cross over to meet Fredericka to experience Food Alchemy with Balsalmic Vinegars. It's so interesting, we've wondered if this was the true aphrodisiac.
Lunch is served silver service in the cellar with a tasting lunch of Artisan curation . Lunch ends at 3:30. And you gather up the energy to head to the Ferrari Museum in Maranello. This short stop revs up the speed in you and the muscles in the man. A quick pit stop in one of the towns shops to bring home a souvenir or drive one in the test courts.
Day 5 STAMPI & Agriturismo
Arrive in a unique small village so artiginale and quaint, extremely amazing creativity. We ended up buying soaps and unique ouds while others got lost in their pictures .
The village leads you to small alleys and walkways until you stop in a real Bottega STAMPI . A 4th generation , unique Leonardo da Vinci printing on everything. From tablecloth, towels, napkins, pillows. So unique and a lost art in the new culture of technology. A worthwhile stop.
12:30/ Meet MILENA and Marina
Two cooking laughing Italian Mama turned goddess of wine. They will lead you to create with them 3 dishes. Their specialty is Piadina and will teach you real tagliatelle with stroprezzi.
Allow the surprise of the day to unravel. As you sparkle with sparkling wine, find the legs of the red and muster your flexibility in pasta flexing. And go around the Agriturismo, learn about their jams, wines and passito. Day will end so happy you won't be walking straight
Day 6 Fossa Cheese Casefico & Olive Oil Agriturismo
The day starts at 3:30. Choose to lay out in the beach of the hotel in the morning and do nothing but touch the sand, walk the beach, some chose to exercise by the beach with this Italian instructors urging you to move.
Afternoon cafe, come-walk to the old village where the Casefico Pitt is housed. A very interesting affair with cheese and how they store it in the PITT. Cheese tastings. And shopping stops over honey, cherry jam, walnut liquor, passito or pistachio liqueur. Just unimaginable display of creative food display.
Head to the sprawling hacienda of Cleto. The Olive oil visionary explodes with dignified pride as he walks you to the olive groves urging you to hug or sit under a tree to purify your soul. It's magic the olives. He walks you through a proper olive tasting , to distinguish grade.
You finish your day on a sunset overlooking what looks like Tuscany. The breathtaking view takes your words as you sit on this bliss of a beautiful life. Dinner is served. Clerks wife cooks and comes out with dishes that roll of the tongue but found in their garden. And on their farm
Day 7 Truffle hunts and tastings
Truffle hunts. Need we say more? Follow the nose or follow your palate as the day translates to epicure to engulf a sense of strong flavor to only come from the truffle.
A beautiful tasting over oil, honey, a simple risotto or a white cheese takes tastings to another level.
This journey is available until September 2019. We find our journey is wholesome with minimum of 10 people & maximum of 12 people only
EU 1,250 per person
* Please email the tastemakers team info@anzani.com.ph for suggested hotels and any questions for the itinerary. *