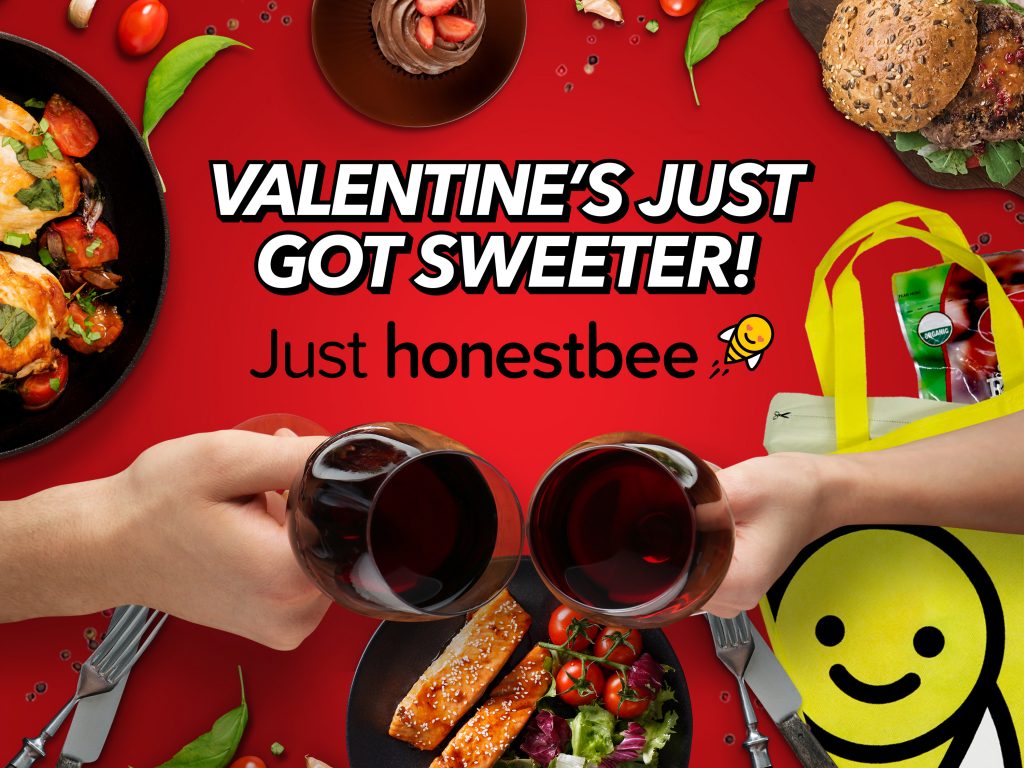 The month of February is one looked forward to by Cebuanos as it presents them
with the opportunity to shower those they love with grand gestures of affection.
Unfortunately, Valentine's Day has also become synonymous with traffic and
crowded restaurants, making that dream date a lot less romantic.
But worry not! honestbee — Asia's leading online concierge and delivery service —
can help dear Cupid hit its mark. With an extensive selection of restaurant partners
that can deliver sumptuous meals, you will be able to express just how much your
loved one means to you, without the hassle and fuss of traffic and restaurant
reservations.
With just a few taps or clicks on the honestbee app, Cebuanos can have culinary
treats delivered from merchants such Acacia Steakhouse, Dolce Café, Dong Juan,
Fudge, Ilaputi, Pasta Bella, Raphael's Sports Café, The Old Spaghetti House,
Weekend Kitchen and Taproom.
honestbee is an on-demand delivery service that is buzzing in Singapore, Taipei,
Hong Kong, Tokyo, Jakarta, Kuala Lumpur, Bangkok and Manila. Through the
honestbee app, one can have food and groceries delivered fresh and fast from
restaurants and stores straight to your doorsteps to make life easier and give
everyone more time for the things and more importantly, the people that matter —
like your loved one on Valentine's Day.
Download the honestbee app for free on Apple App Store or Google Play Store. Visit
www.honestbee.ph or you can visit their Facebook and Instagram page at
https://www.facebook.com/honestbeePH and
https://www.instagram.com/honestbeeph.