Nostalgia: Tea in the Sahara
On a trip to Morocco, Jing Ramos rediscovers the stomping grounds of yesteryear's glamorous gypset, led by fashion designer Yves Saint Laurent and culturati Pierre Bergé
Set against the majestic Atlas Mountains, Marrakech is the capital of South Morocco and its character is diverse enough to be both African and Arab, modern and traditional, oriental and European. Known as the "Red City", owing to its cluster of mud brick houses, Marrakech is possibly one of the most exotic cities in the world for its potent mixture of cultures. Over a thousand years old, it has long been a mecca for charmed circles that include artists, journalists, aesthetes, fashion designers and socialites. Think of Paul Bowles in his novel The Sheltering Sky portraying the mystique of an Islamic culture that exists only for the privileged few. Photographer Cecil Beaton mentions the city in his diaries with bold-faced names such as Gore Vidal, Anais Nin and Truman Capote of those times in idyllic tones. British writer and aesthete Osbert Sitwell called Marrakech the "ideal African city of water lawns, cool pillared palaces and orange groves".
It was in the year 1966 that culturati Pierre Berge and fashion designer Yves Saint Laurent had arrived in Marrakech. They had stayed in the grand dame of hotels, the Mamounia which at the time evoked an old world charm. In Mr. Berge's terms, it was the concept of pure luxury that proved to be its fatal attraction. Not long after that the couple chose Marrakech to be their second home. Those years have become pivotal to the cultural identity that Marrakech has until today. Pierre Berge's account of this rarefied life with partner Yves Saint Laurent was what drove my imagination to a frenzy.
Last summer, I had the sheer luck of being invited to Marrakech to find out for myself what made these influential people succumb to its fabled charms. The city itself is split into two distinct areas; the traditional walled medina and Gueliz and Hivernage both of which occupy the French-built Ville Nouvelle. I arrived in the sweltering heat of North Africa with two travelling companions in tow, a low-keyed interior decorator and a famous bag designer on the last day of Ramadan. Nothing could have welcomed me more.
We checked into a riad at the Royal Mansour in the center of the medina. The scent of jasmine and orange blossoms wafted as we entered our luxurious private quarters. I fell into a deep sleep after a three-hour ride from Mohammed V International Airport in Casablanca to Marrakech and woke up to the sounds of muezzin prayers to usher the end of Ramadan at dawn. It was like entering that same twilight that could've easily been the subject of Eugene Delacroix's orientalist pantings. Thus began my journey to the Sahara desert and back to Marrakech in search of paintings by Claudio Bravo in the Khalid Art Gallery in Dar El Basha. To my dismay, the collection had already been shipped to Tangier. My heart skipped a beat from the disappointment. Fortunately, there was high tea at the Mamounia to settle my nerves down.
When a basket filled with tea goodies of macaroons, delicate cakes and sandwiches was delivered, it came in the signature purple color of this iconic brand. "Very Charriol", as Coralie , the CEO of the Swiss brand, might have put it. She didn't actually use that term to describe the savories. Rather, she was describing the cable bracelet that makes their products distinct. Avid Rustans Cebu shoppers will find the Charriol boutique just off the main entrance of the department store, near the familiar scented hall at the first level. On display are an array of earrings, bracelets and watches enticing to those looking for retail therapy with pieces that are timeless and yet not overtly breaking the credit card limit.
The tea Zoom party, as arranged by our host Ginggay Joven, and Luzanne Manlapit who is the brand manager of Charriol in the Philippines, was as good as any press-do from pre pandemic normal times. And an intimate peak at lifestyle editors' lives as most of us were zooming from our living rooms, including Coralie who was answering our questions from her home in Geneva. Like most of us, she readily says, "I have a travel bug, and on weekends, I dream of where I can go!".
Philip Charriol, Coralie's father who started the brand in 1983, was a frequent visitor to the Philippines, making Manila (and Cebu) a side trip to his rounds of Singapore and Hong Kong. He made many friends in Asia and it was a sad day when everyone heard of his passing more than a year ago in a car accident at the Le Castellet racing track in southeast France.
These days, the company is in good hands with Coralie. She is set to debut a series of new collections building upon her father's vision, including a reimagined Celtic collection, a line of watches first introduced in the 80s. The latest Celtic Legacy watch has a more striking face with two dials and bigger bezels available in gold or rose gold. The cable bracelet is made up of 6 strands of steel and titanium alloy that are flexible and durable. It comes in an elegant 30mm case, making it an equally perfect accessory for both a lunchtime affair as well as to a glitzy night on the town.
Also new are their ocean-themed pieces. The Forever Starfish watch comes in two iteration of stainless steel or rose gold case with a white mother-of-pearl dial. The second one is the Marina bracelet collection — the Charriol signature cable tied around a porthole and clasped together by a Charriol dial, it's a fresh and young take for an everyday jewelry.
As a contemporary business leader, Coralie shared cautionary tales of polar bears and melting icebergs. Through their Charriol Living initiative, Philippe Charriol is a partner of the global organization Lonely Whale. It is a community of international businesses cognizant of the harming effects of disposable stuff in today's world. Particularly single-use plastics, which are harmful to marine life when they end up in our seas. She co-produced a compelling documentary titled The Story of Plastic (www.storyofplastic.org) "a searing expose revealing the ugly truth behind plastic pollution and the false solution of plastic recycling".
The company is committed to being socially conscious. Pretty soon, all Charriol packaging will be made of paper and sustainable materials. "We are interconnected tru our oceans", she explains. In addition, part of the proceeds of selected ocean-themed Charriol pieces like the Forever Turtle watch, the Forever Waves and Ocean bracelets, will go to the Lonely Whale organization.
Philippe Charriol comes up with new design for watches once a year or once every two years to keep it fresh. Their jewelry line is much more frequent with bracelets and earrings. When asked if the company will be coming out with smart watches, Coralie was quick to reply that although other prestige watch companies have tried it, Charriol will not be producing one. "But I am coming out with something by October which is a kind of an accessory to a techie watch. To connect Charriol to technology."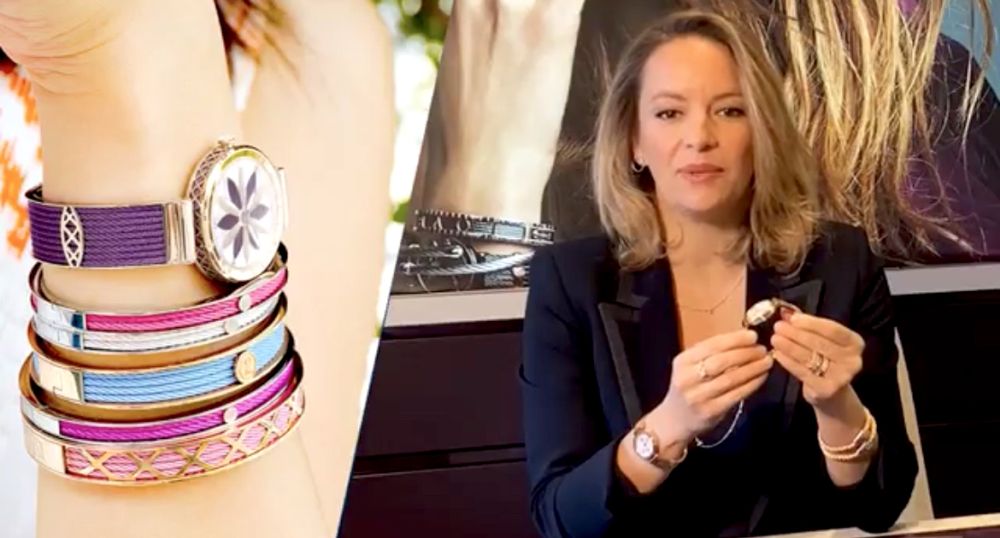 Coralie Charriol, the CEO of Charriol showing the Forever Starfish collection using mother of pearl face and their entry level cable bracelets in bright colors.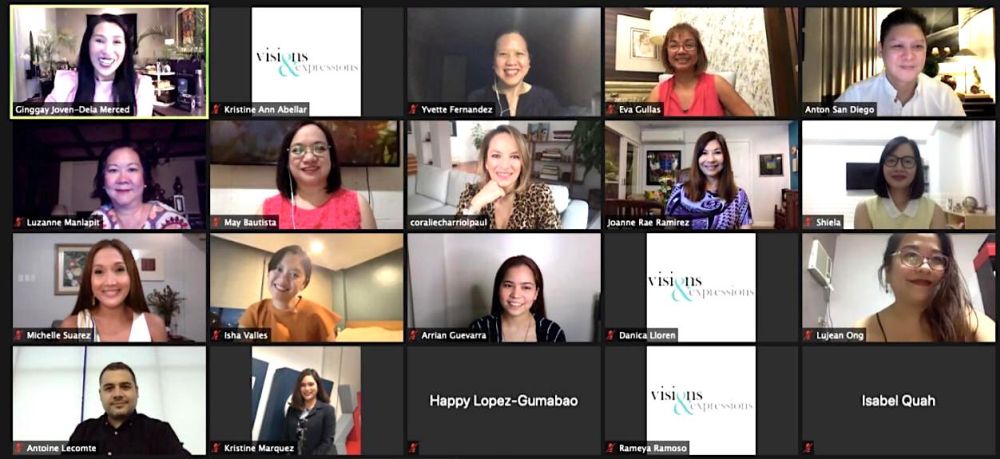 Screenshot of the Zoom tea party attended by top Manila lifestyle editors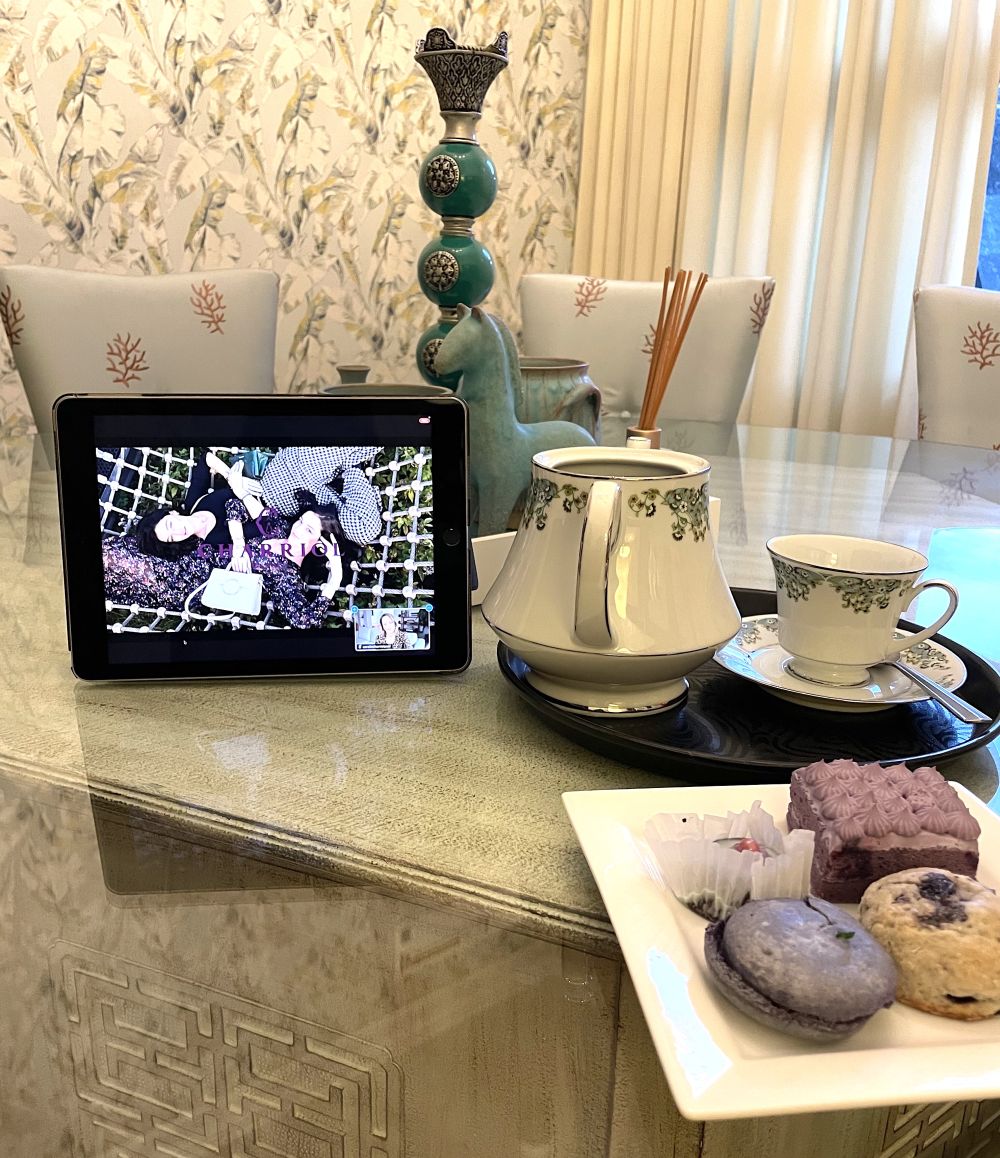 The tea goodies for the tea party delivered by the Charriol team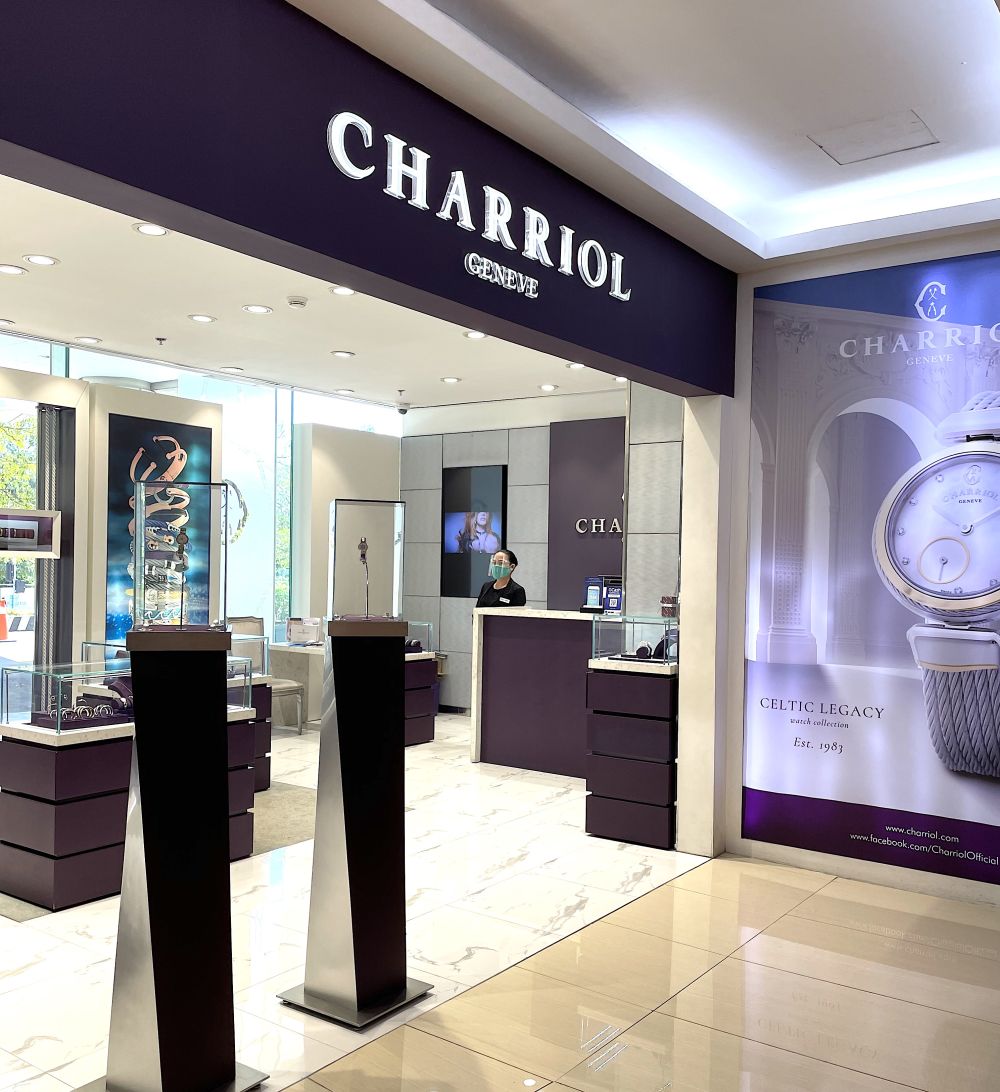 The Charriol boutique inside Rustans at Ayala Center Cebu
PANDEMIC DIARIES: Twelve Months Later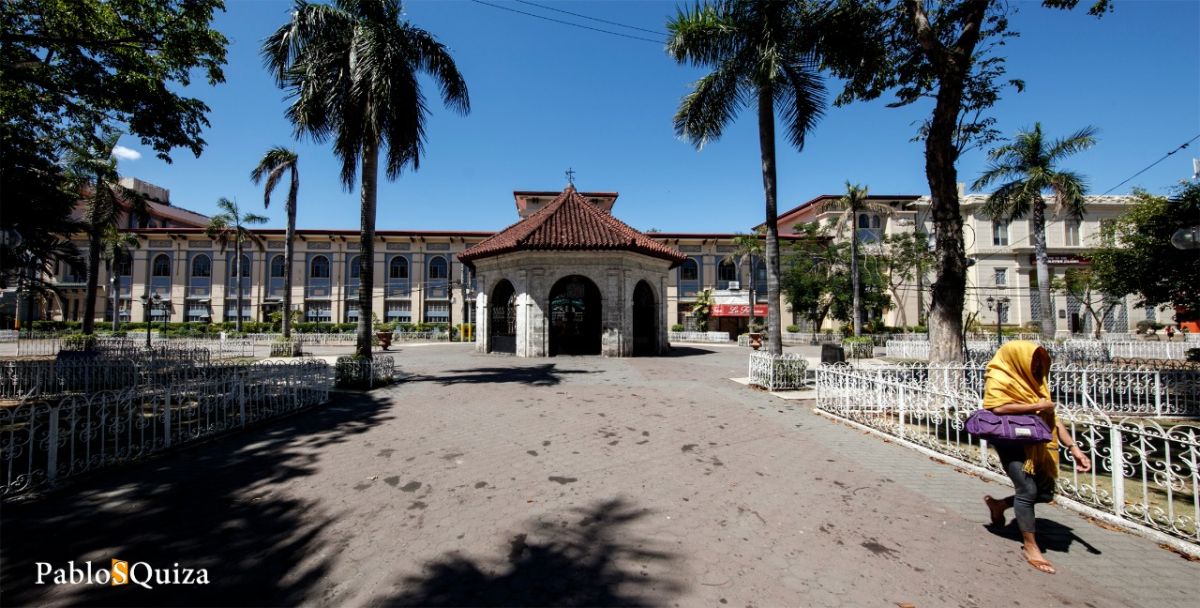 Photos taken by Pablo Quiza around Cebu City during the months of March, April and May 202
AS WE APPROACH ONE YEAR under pandemic times, we look back at March 2020 with fascination. And awe. We had 12 months of lockdown and survived the so called new normal. We lived with masks and alcohol even today. Carless roads and dark malls. Those were the early days of March, April and May.
It stretched to October and past Christmas. No Sinulog. Virtual parties on Zoom and virtual mass on You Tube and FB Live. We debated on the best meds to take if we get sick and whether to wear masks (please do!). We scampered for face shields and anti-viral sprays. Vitamins C and D and zinc. Later, we survived being swabbed and we learned the difference between a PCR and an anti-gene test. The latter cost less.
We dreaded the declarations of IATF mandated from Manila. And we got mad at the police chief who had a birthday party while his people were busy locking up everyone violating the lockdown. Most horrifying of all, we needed to produce IDs! Are you a resident of Barangay Lahug or Banilad? Are you employed and why are you still working? Everyone suffered thru endless checkpoints. Most sad of all are those using motorbikes, they seem to get the raw end of the deal since those with cars are not as scrutinized. We managed to trick the system by putting a big handwritten note in front of the car: COMPANY CAR, and zipped tru the police desks in the middle of the road. Don't even think of travelling, by plane, boat or bus. The collection of the required documents is enough for one to get exposed to Covid.
We learned to shop online, order groceries and necessities thru delivery. We slowly moved towards cashless payments. Gcash and banks like Union Bank and China Bank with friendly apps are heroes for making life easy for most of us to spend what little cash we have to spend on Lazada or pay the VECO bill. Oh and we binged on K dramas on Netflix and You Tube, kamsaminada.
As 2021 enters, there are some good news. For those obsessed with news, you already know that 7,000 vaccines arrived last March 2 in Cebu, with more expected in the next few weeks. The death rate is not as high among those who caught this pesky virus, which tells us that doctors in the hospitals have some proven expertise in dealing with Covid. More cures should be in the horizon.
Meanwhile, lets continue dreaming of the day when we can cross borders again, even if its just Bohol or Boracay, Bangkok or Hong Kong. Ready those luggages and bags bought during the 3/3 sale in Shopee in preparation for the day when we can take the ferry or the plane for new adventures.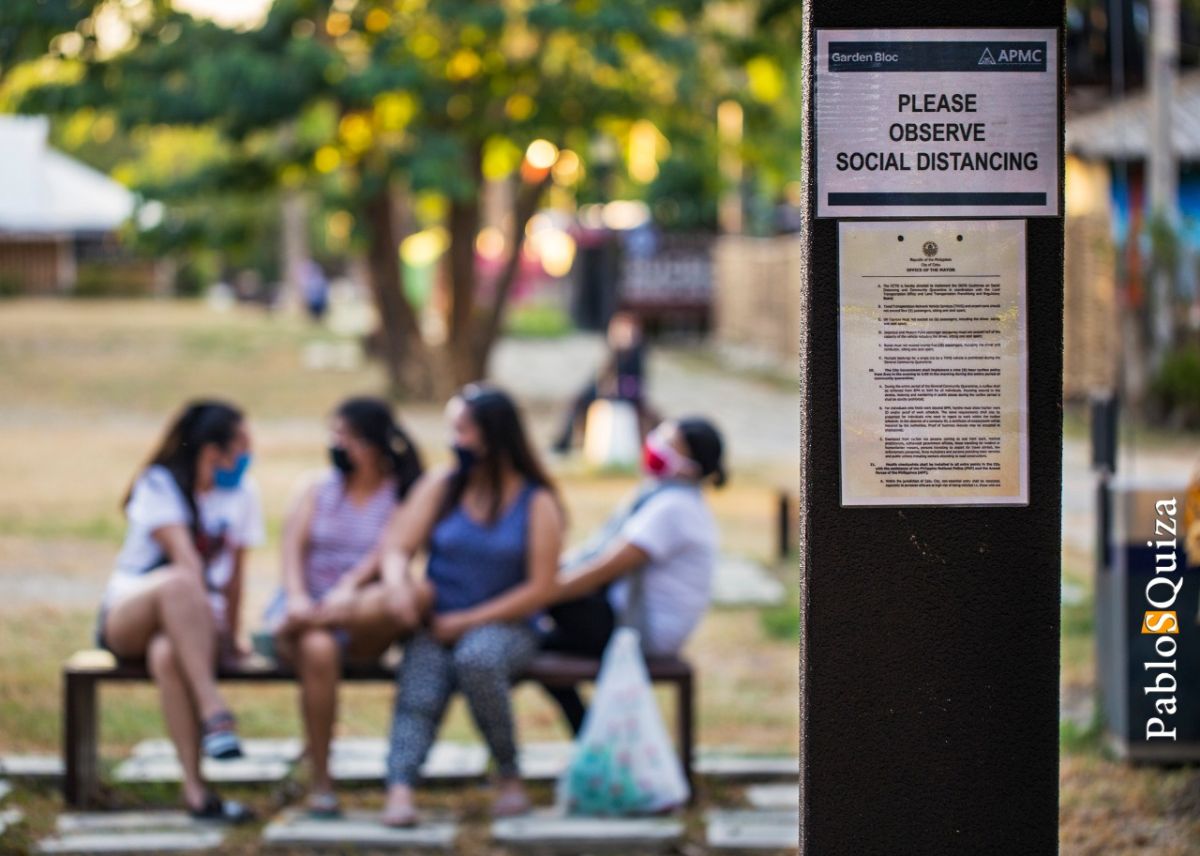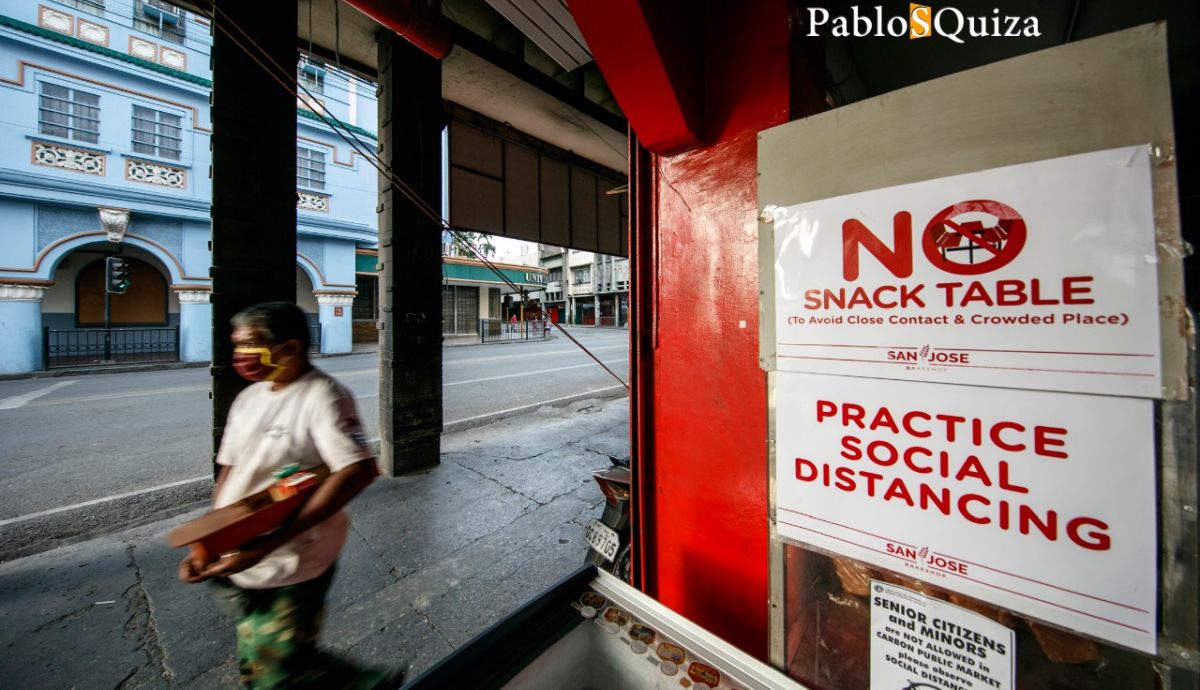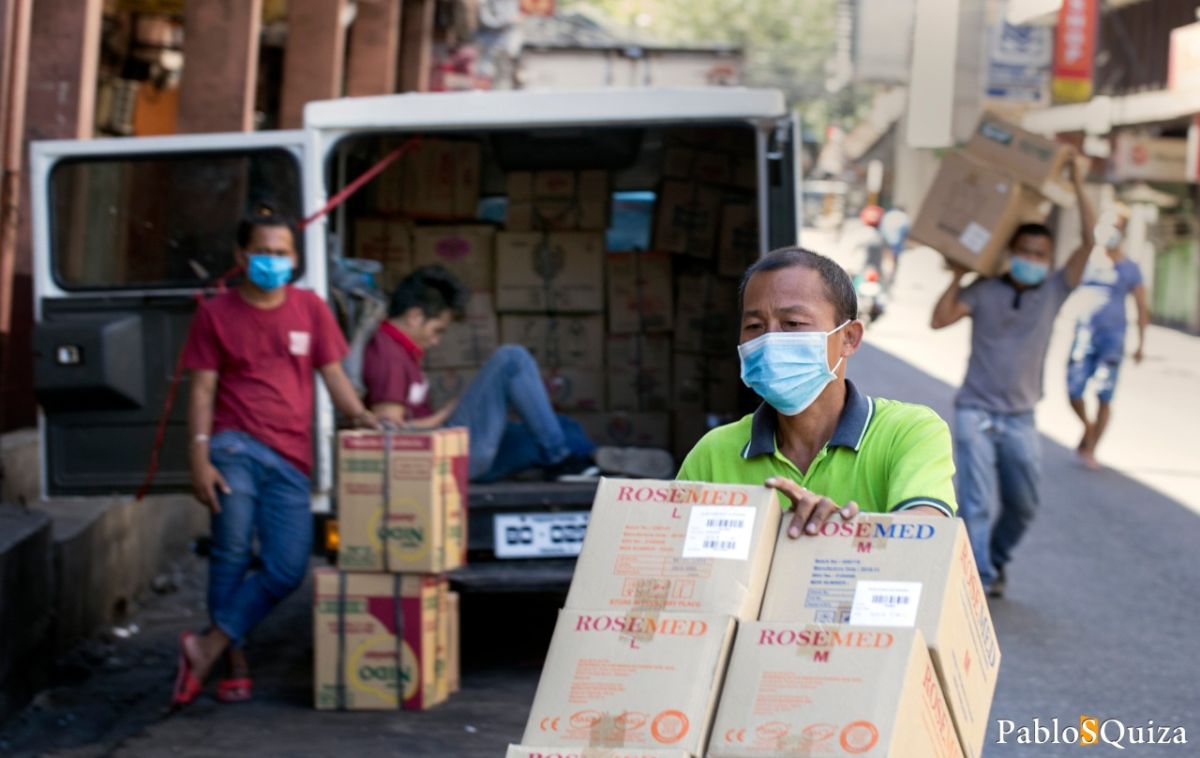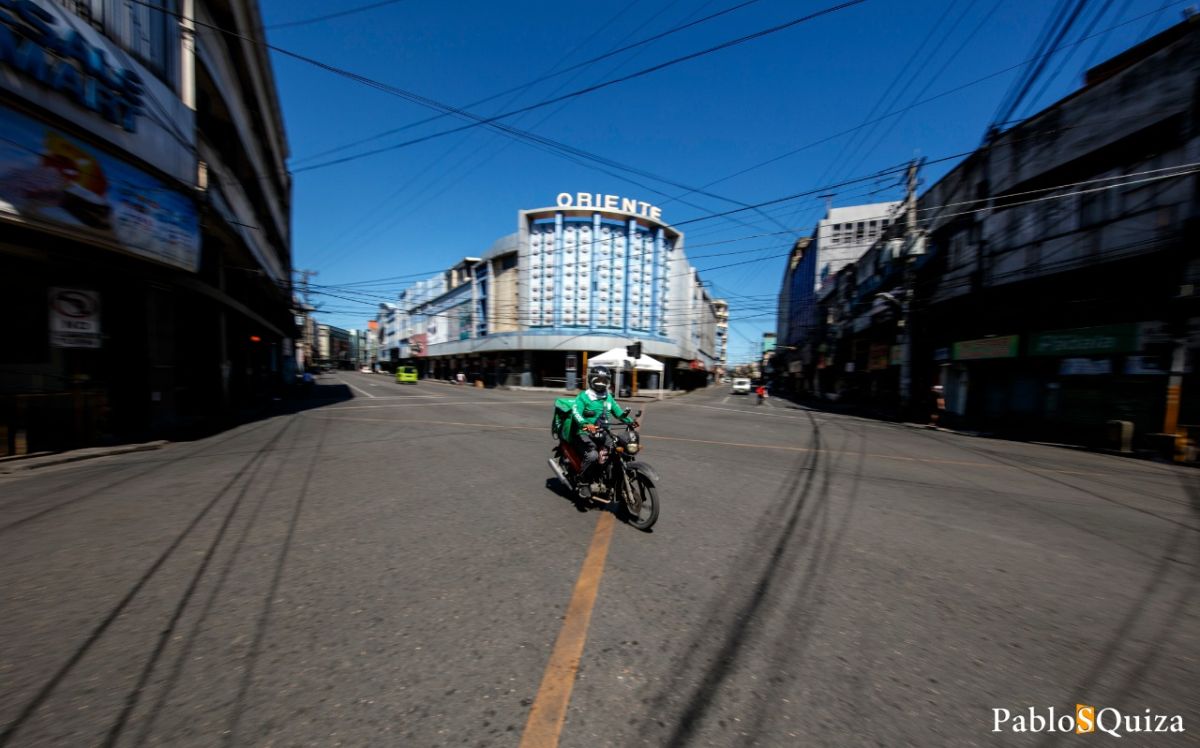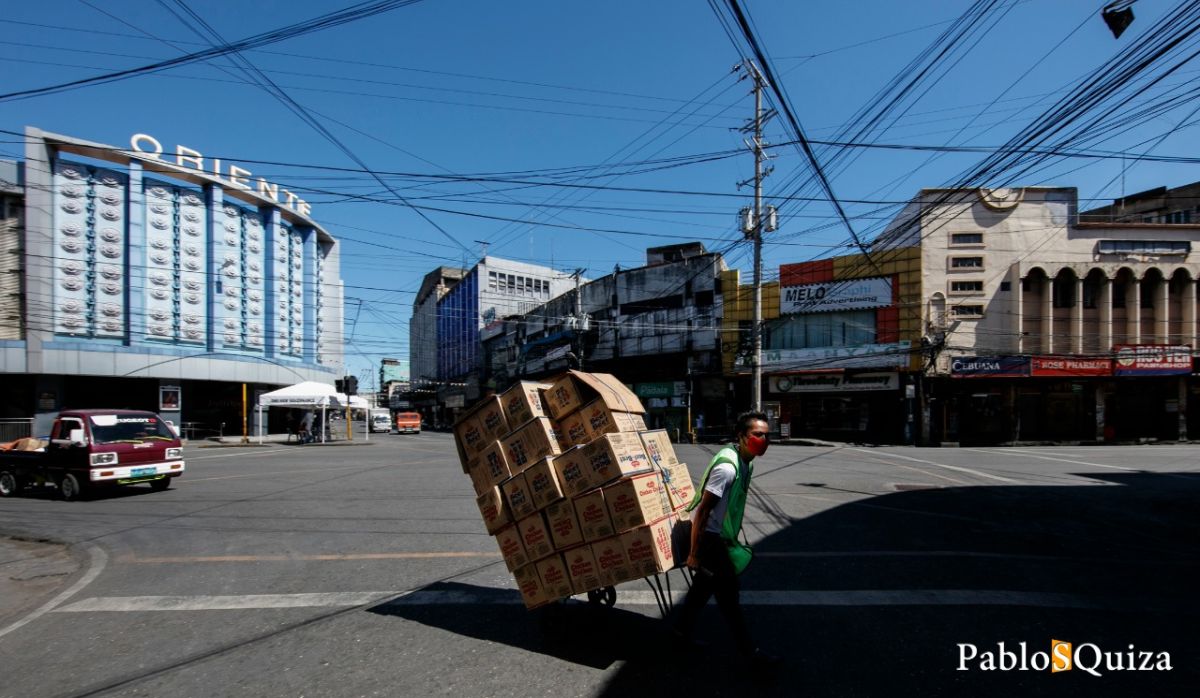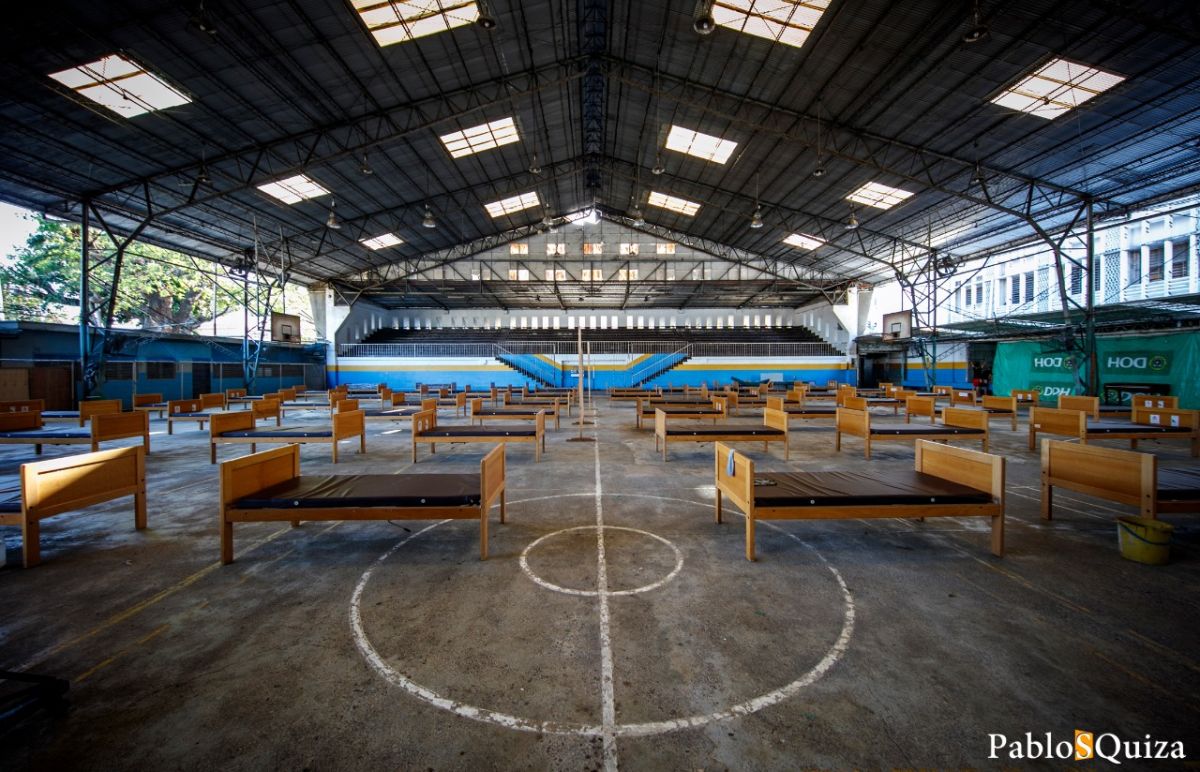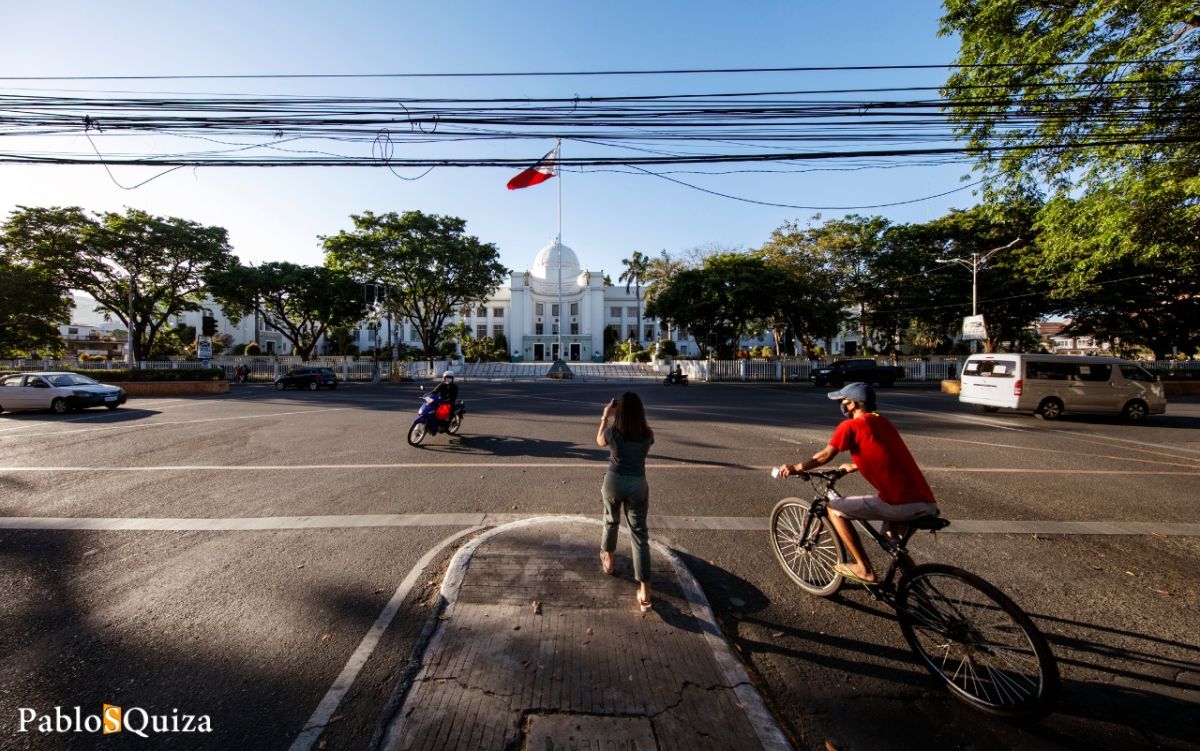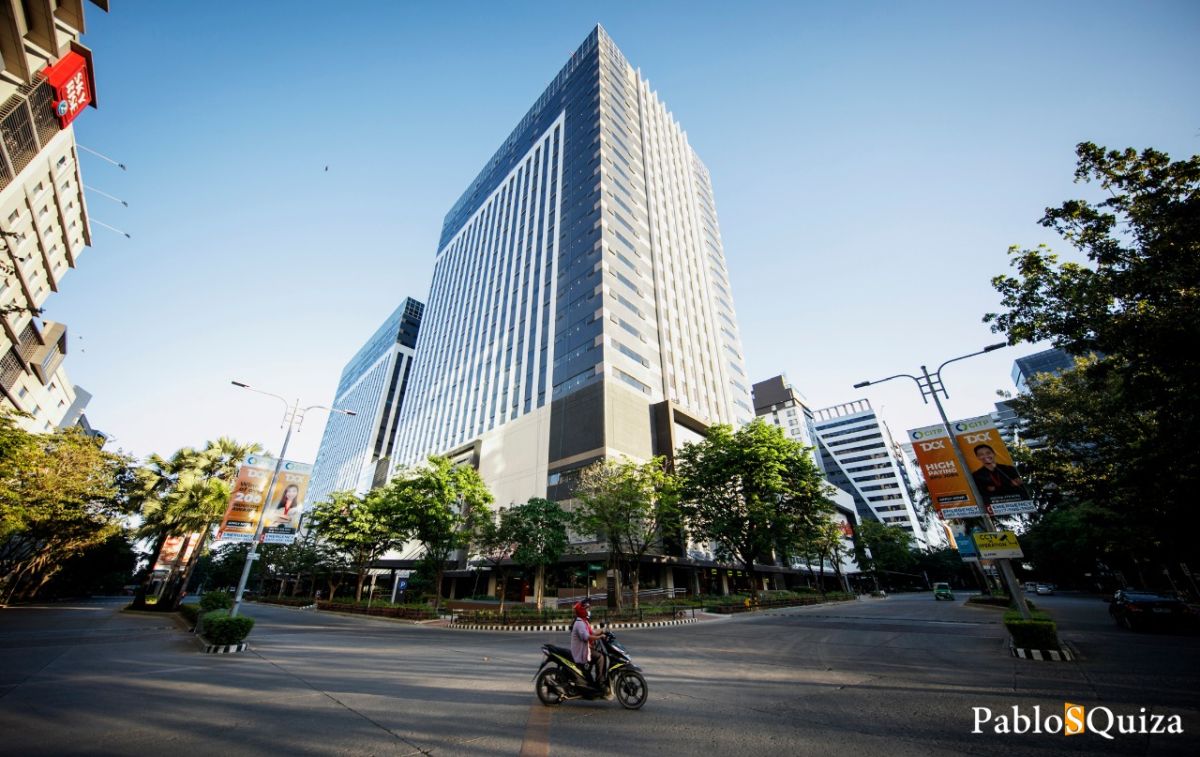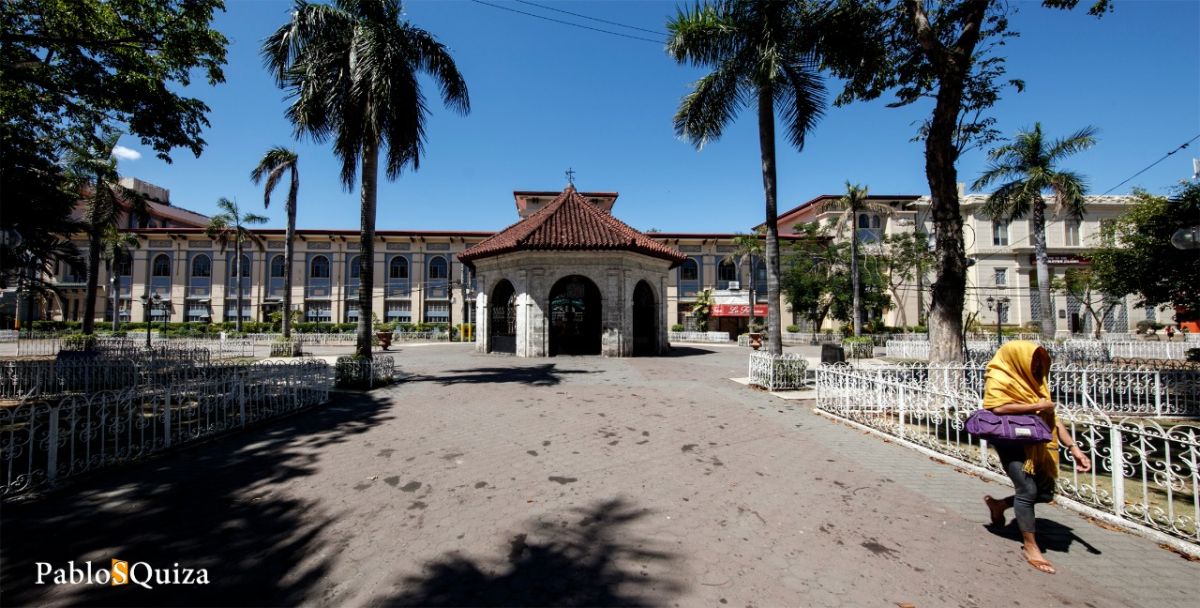 Artisanal Cebu: Aspiring calligraphy artist Abigail Condrado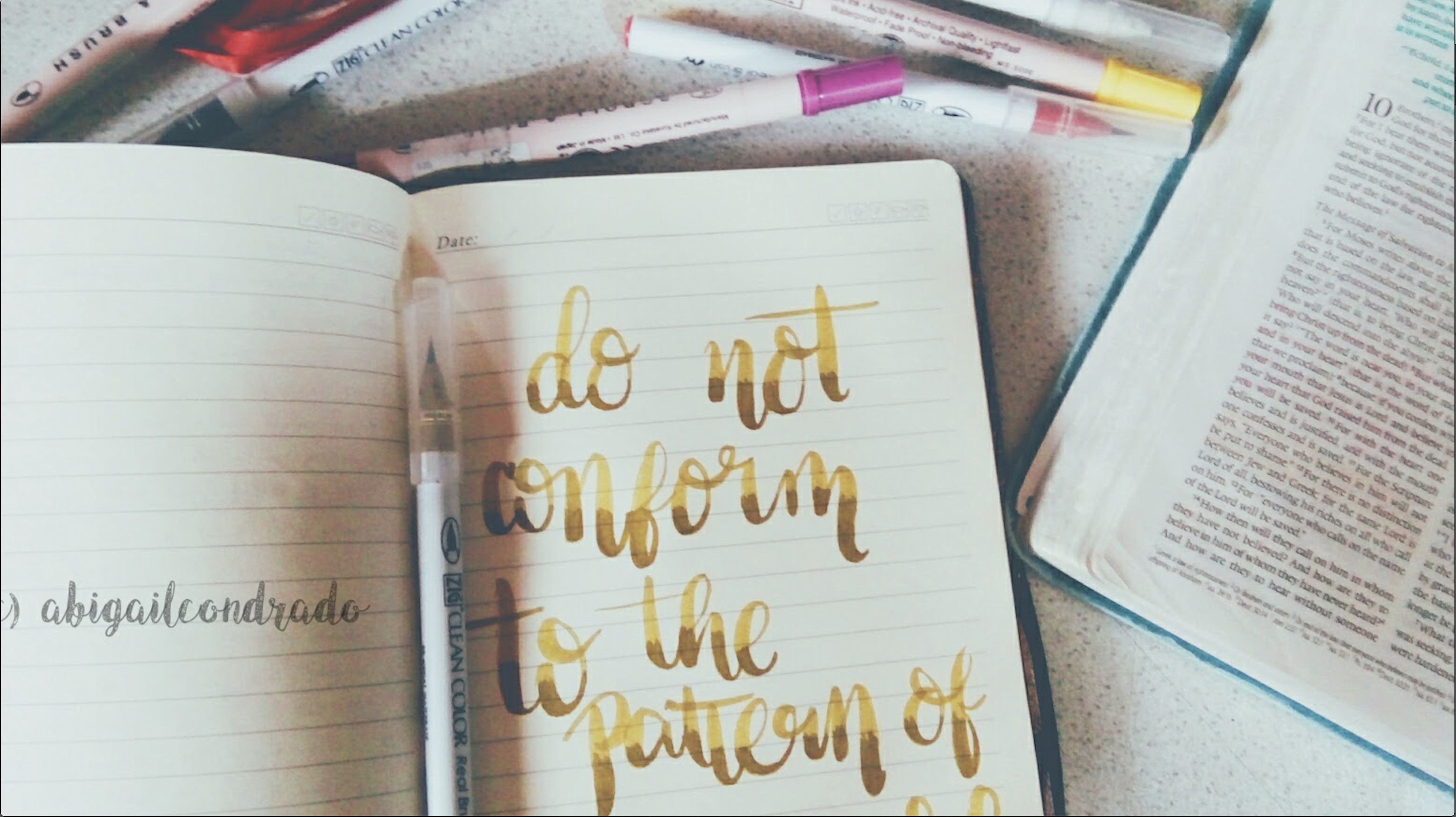 In the third installment of Artisanal Cebu, we feature the wonderful artwork and calligraphy style of Sarah Abigail Condrado – a freelance calligraphy artist.
Abigail is one of the rising singers and performers of Cebu today, with singles such as "Bisan Asa" and her famous cover of "Duyog" by Jewel Villaflores. Currently working as the Marketing and Relations Manager of St. Paul College Foundation Inc., she has one other skill that only a few knew: her talent in the art of calligraphy.
Watch on how she began her journey in becoming a freelance calligraphy artists.