Nostalgia: Tea in the Sahara
On a trip to Morocco, Jing Ramos rediscovers the stomping grounds of yesteryear's glamorous gypset, led by fashion designer Yves Saint Laurent and culturati Pierre Bergé
Set against the majestic Atlas Mountains, Marrakech is the capital of South Morocco and its character is diverse enough to be both African and Arab, modern and traditional, oriental and European. Known as the "Red City", owing to its cluster of mud brick houses, Marrakech is possibly one of the most exotic cities in the world for its potent mixture of cultures. Over a thousand years old, it has long been a mecca for charmed circles that include artists, journalists, aesthetes, fashion designers and socialites. Think of Paul Bowles in his novel The Sheltering Sky portraying the mystique of an Islamic culture that exists only for the privileged few. Photographer Cecil Beaton mentions the city in his diaries with bold-faced names such as Gore Vidal, Anais Nin and Truman Capote of those times in idyllic tones. British writer and aesthete Osbert Sitwell called Marrakech the "ideal African city of water lawns, cool pillared palaces and orange groves".
It was in the year 1966 that culturati Pierre Berge and fashion designer Yves Saint Laurent had arrived in Marrakech. They had stayed in the grand dame of hotels, the Mamounia which at the time evoked an old world charm. In Mr. Berge's terms, it was the concept of pure luxury that proved to be its fatal attraction. Not long after that the couple chose Marrakech to be their second home. Those years have become pivotal to the cultural identity that Marrakech has until today. Pierre Berge's account of this rarefied life with partner Yves Saint Laurent was what drove my imagination to a frenzy.
Last summer, I had the sheer luck of being invited to Marrakech to find out for myself what made these influential people succumb to its fabled charms. The city itself is split into two distinct areas; the traditional walled medina and Gueliz and Hivernage both of which occupy the French-built Ville Nouvelle. I arrived in the sweltering heat of North Africa with two travelling companions in tow, a low-keyed interior decorator and a famous bag designer on the last day of Ramadan. Nothing could have welcomed me more.
We checked into a riad at the Royal Mansour in the center of the medina. The scent of jasmine and orange blossoms wafted as we entered our luxurious private quarters. I fell into a deep sleep after a three-hour ride from Mohammed V International Airport in Casablanca to Marrakech and woke up to the sounds of muezzin prayers to usher the end of Ramadan at dawn. It was like entering that same twilight that could've easily been the subject of Eugene Delacroix's orientalist pantings. Thus began my journey to the Sahara desert and back to Marrakech in search of paintings by Claudio Bravo in the Khalid Art Gallery in Dar El Basha. To my dismay, the collection had already been shipped to Tangier. My heart skipped a beat from the disappointment. Fortunately, there was high tea at the Mamounia to settle my nerves down.
Enjoy a Funtastic Easter Sunday with the Kids at Rustans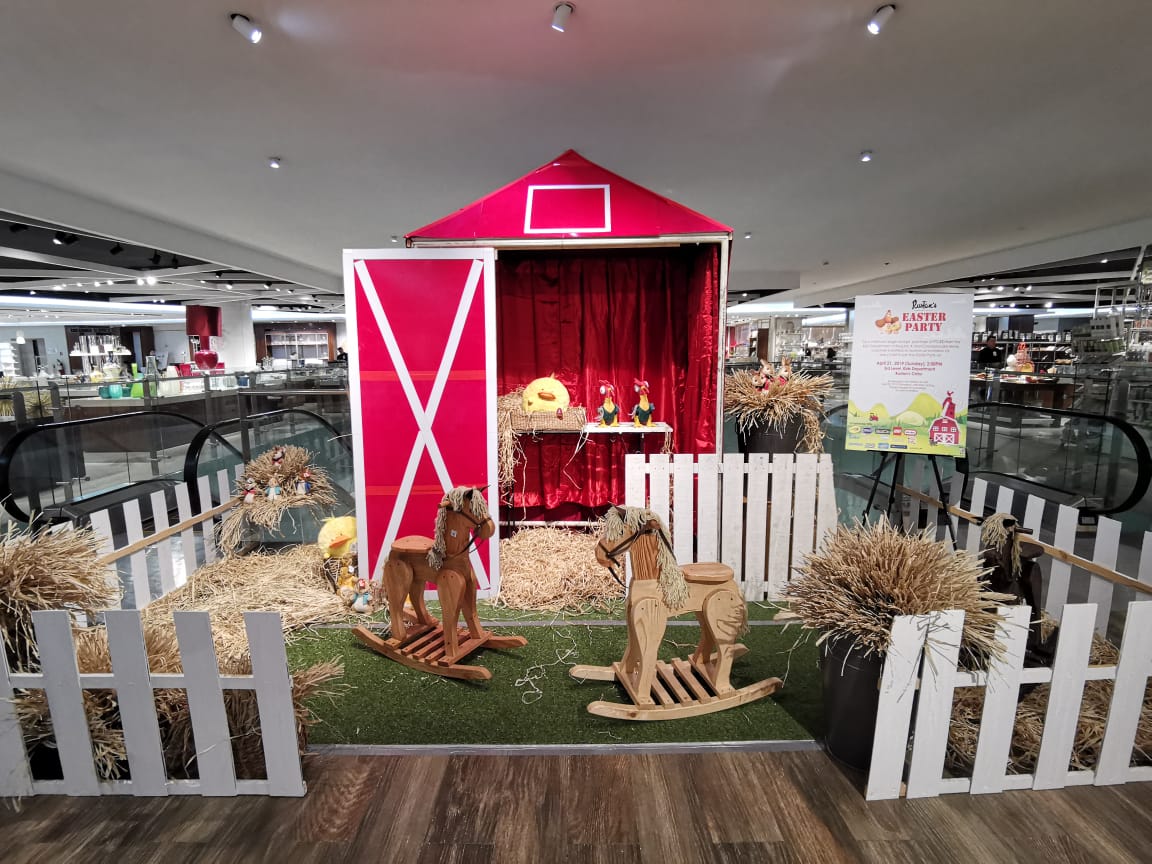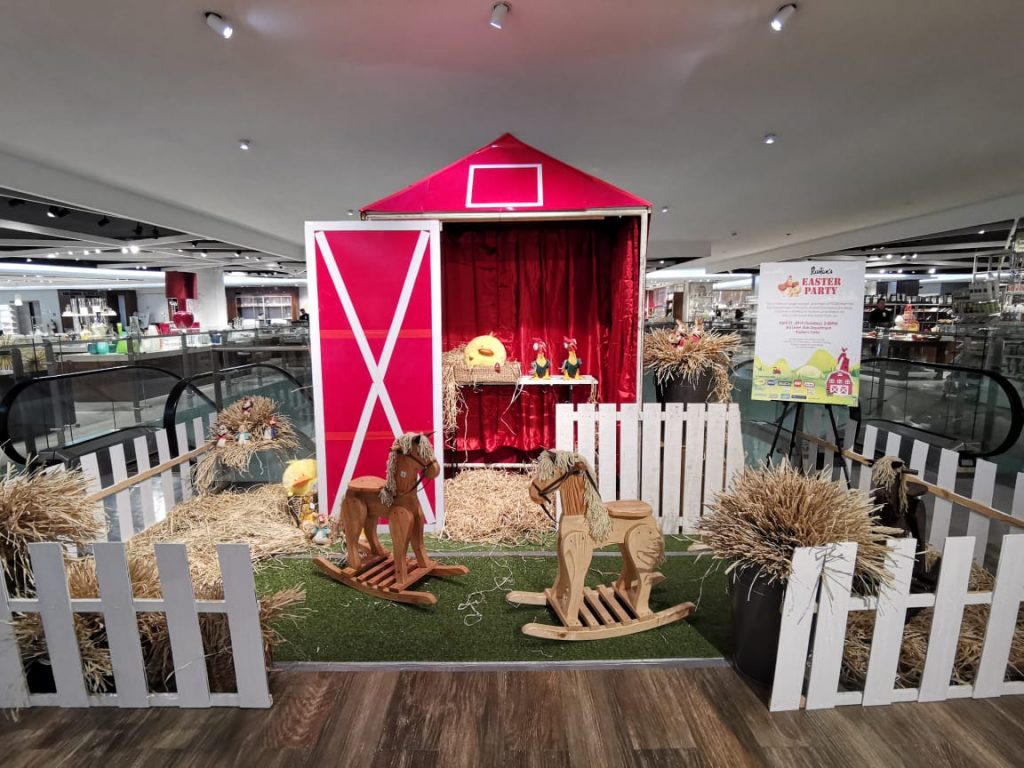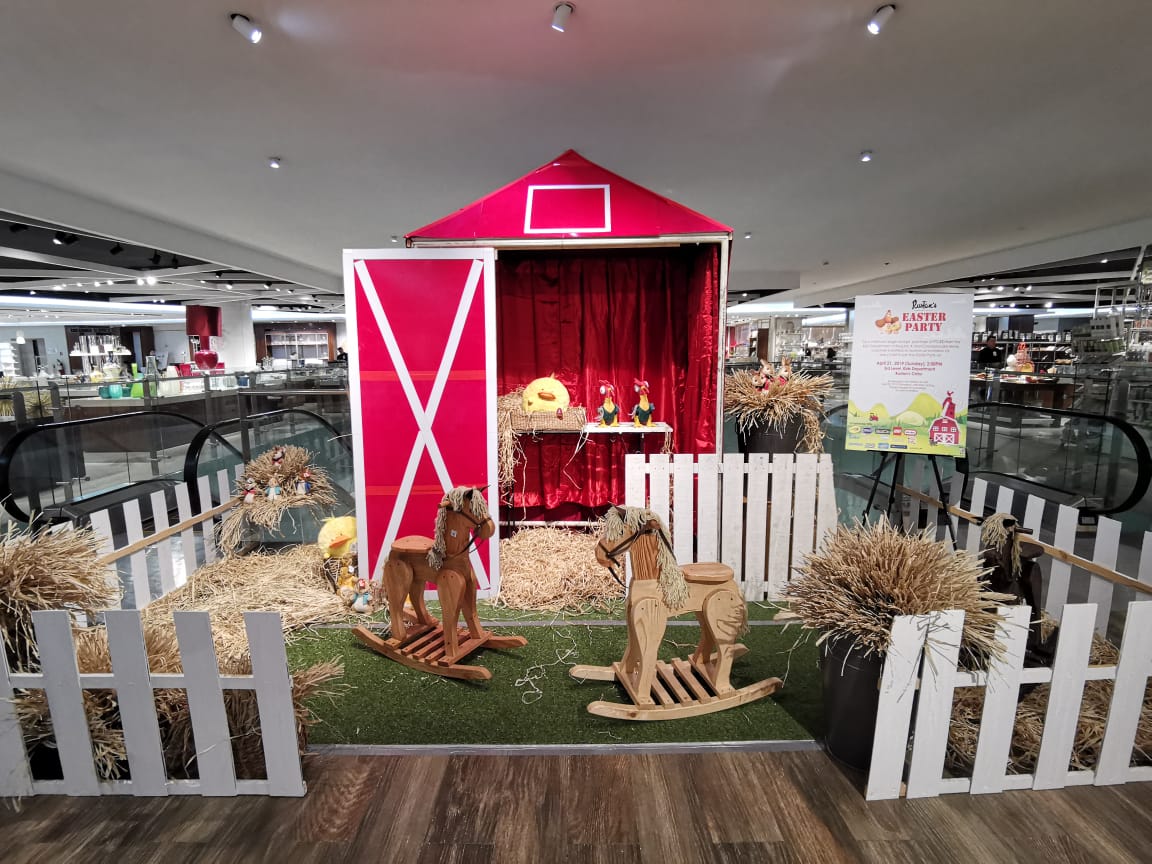 Easter is just a skip away, and for kids it's really a super fun holiday.
Egg-citing treats and surprises await them at the Rustan's Easter Party on Sunday, April 21, 2 p.m. at the Rustan's Children's Department, Ayala Center Cebu. For a minimum single receipt purchase of P 3,000 from the Kids' Department, come and enjoy the following:
Food Carts
Sure to delight kids are a selection of food carts filled with yummy sweet and savory snacks.
Easter Egg Hunt
The Easter Bunny hid many colorful Easter eggs at the barnyard for our precious little hunters to find. Hop along and join the search for a chance to win special prizes from our different kids' brands. Each participant also gets a Kinderjoy egg!
Easter Egg Decorating
Kids get to design and take home their one-of-a-kind egg creation at the Easter egg decorating station.
Crayola Art Activity
Let your kid's inner artist shine. Make a splash with pastel shades, bright patterns or rainbow colors.
Lego Building Contest
Fancy building an Easter bunny or a giant Easter egg? Let kids' imaginations take flight with the Lego Building Contest at the Lego Corner. Exciting prizes are in store for those with the most creative and imaginative Lego creations.
It's going to be a very hoppy Easter celebration at the Rustan's Department Store.
For more information and updates, visit https://rustans.com.ph and @rustansph on Facebook and Instagram
Here's What Cebu's Restaurateurs are Preparing for Easter Week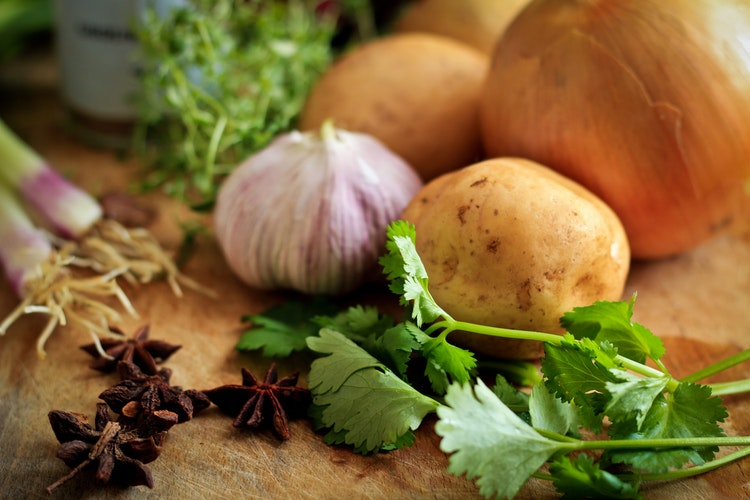 The arrival of Holy Week often means a mass exodus out of the city—whether it's for a trip back to one's hometown or an opportunity for a vacation. That being said, food choices during this time are often limited, with restaurants cutting down hours to prepare for the holidays, or creating menus that suit the season.
While it's interesting to know what these food spots will offer, we're curious about what the people behind them prepare at home. To satiate our curiosity, we asked some of Cebu's notable chefs and restaurateurs what they're cooking up this week.
"For Most Holy week days, we're most likely out of town. But buona pascqua is huge in Italy. So when we're in town, we're spending Sundays around the kitchen. We do gnocchi in all sorts of forms. We're rolling it, then pan frying, adding reduced liquid , adding meat. Using cauliflower to make it healthier. And how can Easter be without a sweet? A Burnt Caramelized mini "otap" Tart with pear is our choice." —Kate Anzani, Anzani
"One day this Holy Week, it's going to be ribeye, mashed potatoes, puttanesca pasta for dinner and homemade tacos & margarita for the afternoon. Other days, we dine out." —Jan Rodriguez, Weekend
Here's How Cebu's Milk Tea Shops Are Changing How We Enjoy Milk Tea
Milk tea shops are always filled to the brim daily by tens and hundreds of milk tea lovers from all around the city to savor their favorite iced milk tea drinks. At this point, milk tea businesses are upping their game with the tough competition.
The milk tea frenzy continues to go viral in the city of Cebu and it's not going anywhere anytime soon. Milk tea shops are always filled to the brim daily by tens and hundreds of milk tea lovers from all around the city to savor their favorite iced milk tea drinks. At this point, milk tea businesses are upping their game with the tough competition, may it be creating new and unique flavors to add to their menu, creating delivery systems for easier transactions in the comforts of their customers' homes or innovating new products that are inspired from the flavorful milk tea drink.
That being said, we prepared a list of the different ways to enjoy milk tea in Cebu for all the milk tea lovers out there.
Milk Tea Shake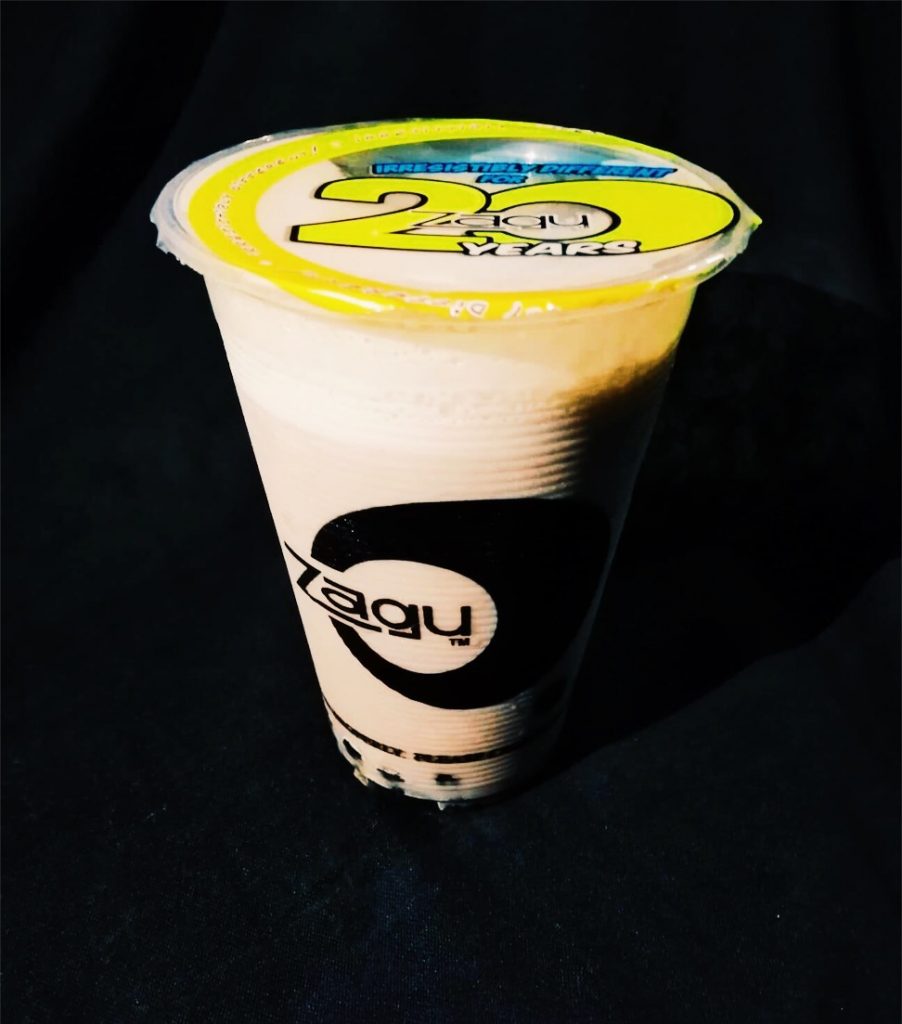 Zagu's Pearl Milk Tea
Way before this nationwide obsession for milk tea had started, Zagu, the famous pearl shake brand in the Philippines, was one step ahead of bringing us a shake flavor that would unknowingly become a trend in the upcoming years. Zagu has been serving our favorite flavored drink for years now and people are still talking about it.
Zagu's Pearl Milk Tea is fairly sweet just like any typical iced milk tea drink that you can buy but this one has a unique twist to its texture that you cannot find in any tea shop around the city. With the summer coming along, this milk tea will definitely cool you from the heat and satisfy your milk tea cravings as well. The best thing about it is that you don't have to go through great lengths in finding a Zagu. You can basically find it in any mall in Cebu. Just go to a food court and you'll surely find one.
Milk Tea Float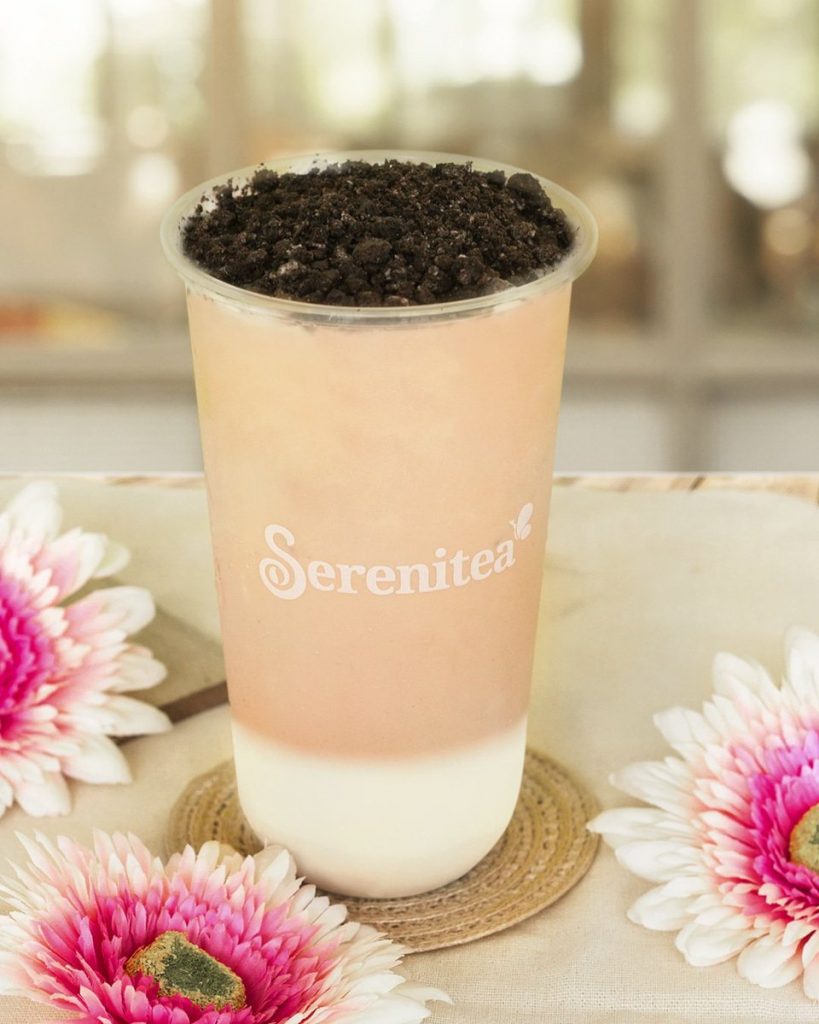 Cocoa Cookies and Cream Milk Tea Ice Cream
Photo owned by Serenitea
Coke floats and coffee floats from famous fast food chains were all the rage years ago. With today's trends it's no surprise that someone would definitely create something similar to a float. That being said, Serenitea brings us the joy of enjoying everyone's favorite drink in a way we're used to, a cold drink with sweet goodness on top.
Serenitea brings you a drink and a treat, all in one cup, with their milk tea float served in a variety of flavors that you can choose from. Beat the summer heat by enjoying Serenitea's Milk Tea Ice Cream drinks that comes with various flavors that you can choose from and enjoy.
Serenitea is located at Calyx Centre, Cebu IT Park, Apas.
Milk Tea Soft Serve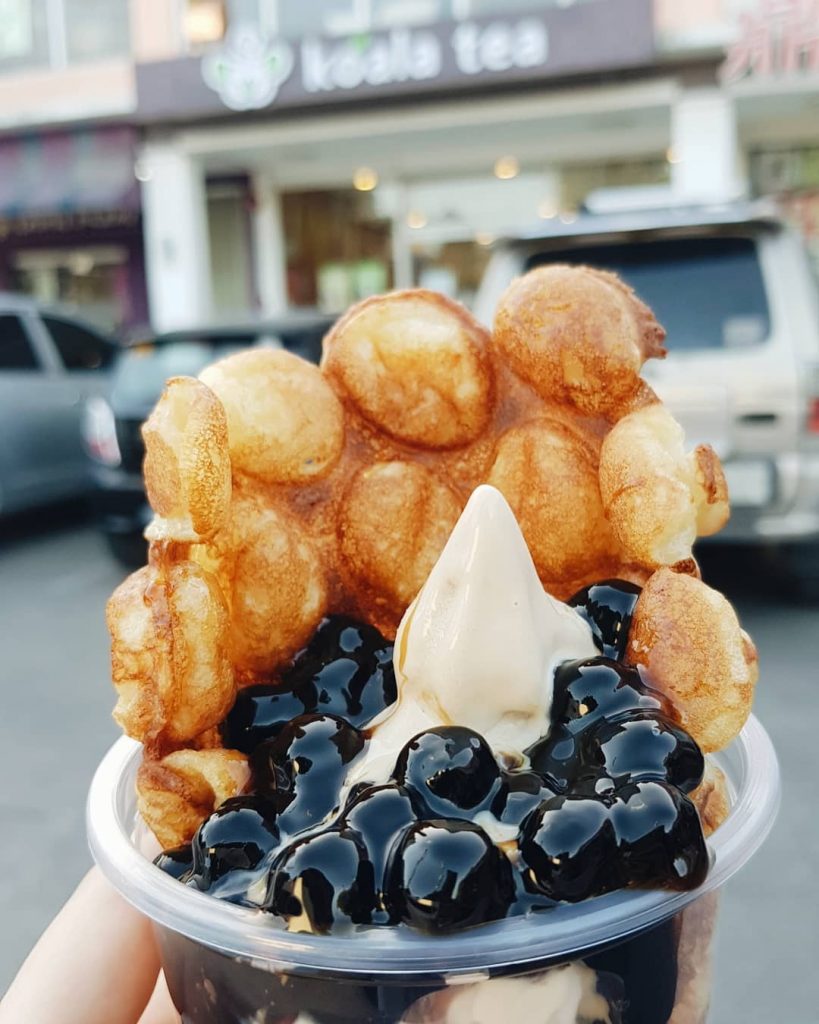 Koala Tea's Milk Tea Soft Serve With Pearls and Waffle
Photo owned by Koala Tea
The latest trend among everything in the list is the new milk tea soft serve that is available in a milk tea shop that is also new in Cebu. The famous milk tea soft serve from Koala Tea definitely broke the internet when they introduced the soft serve last month, making every milk tea lover shake with excitement as they try a new way to enjoy their milk teas.
Koala Tea serves their milk tea soft serve with pearls or oreo as a topping but if the two doesn't float your boat, it's okay! Koala Tea prepared a variety of toppings that you can add with your soft serve such as pudding, cream cheese and many more. They even have a waffle to go with your soft serve. How amazing is that? With the variety that they offer, surely, you'll find one that suits your taste.
Koala Tea is located at SSY Business Center, Salinas Drive, Lahug.
Milk Tea Frappe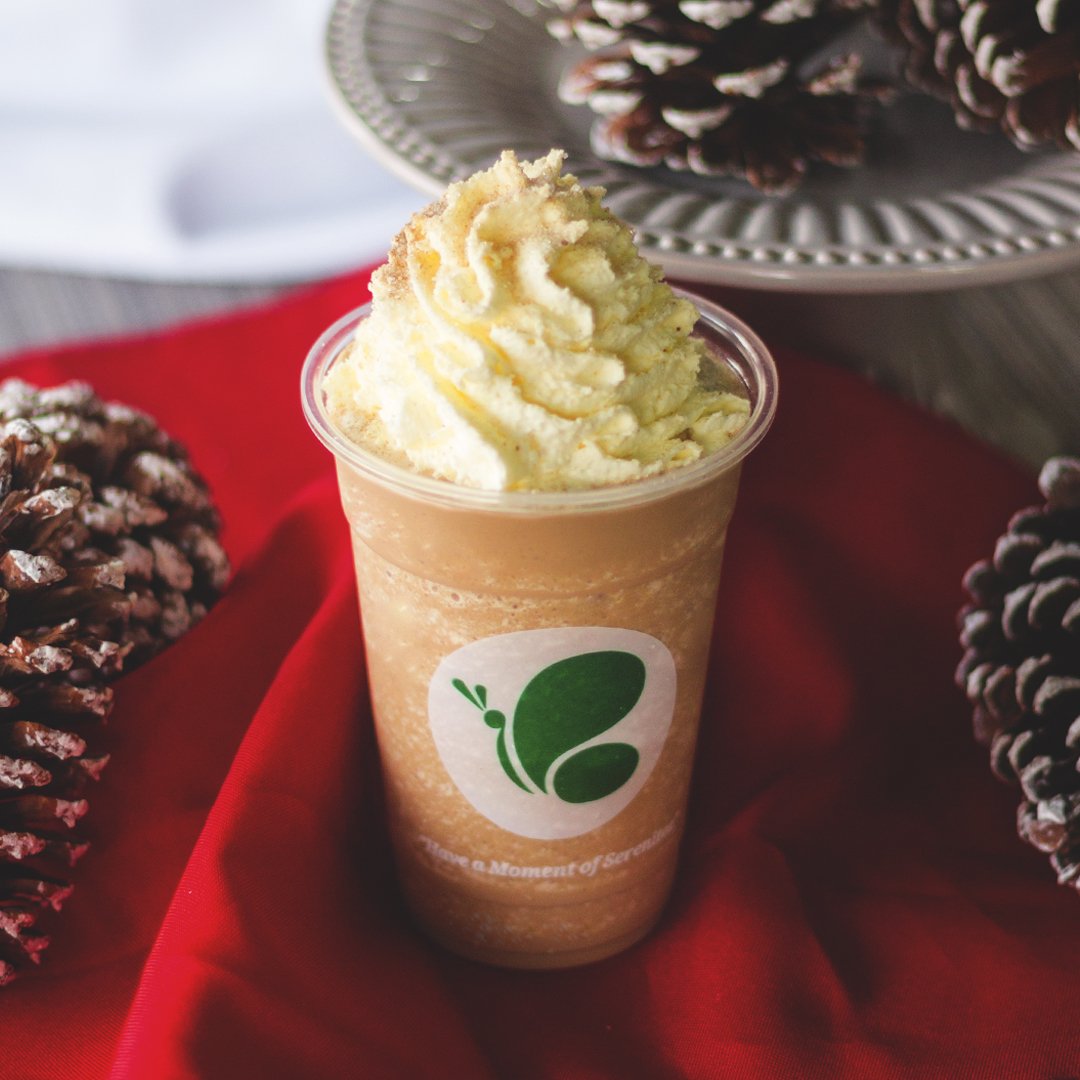 Serenitea's Okinawa Arctic Slush
Photo owned by Serenitea
Serenitea has done it again with this new way of serving milk tea. Just recently, they introduced their Arctic Slush line that consists of cold beverages including their new milk tea frappe.
Their bestselling Okinawa flavored milk tea is now served in an ice blend topped with whipped cream and drizzled with caramel syrup and Okinawa powder. What better way to thank all the Serenitea lovers than bringing them a variety of choices to enjoy their favorite drink? Now, you don't have to choose between ordering a frappe and a milk tea because Serenitea serves them both in one cup for you.
Grab your milk tea frappe at Calyx Centre, Cebu IT Park, Apas.