No Blue Holidays at the BLU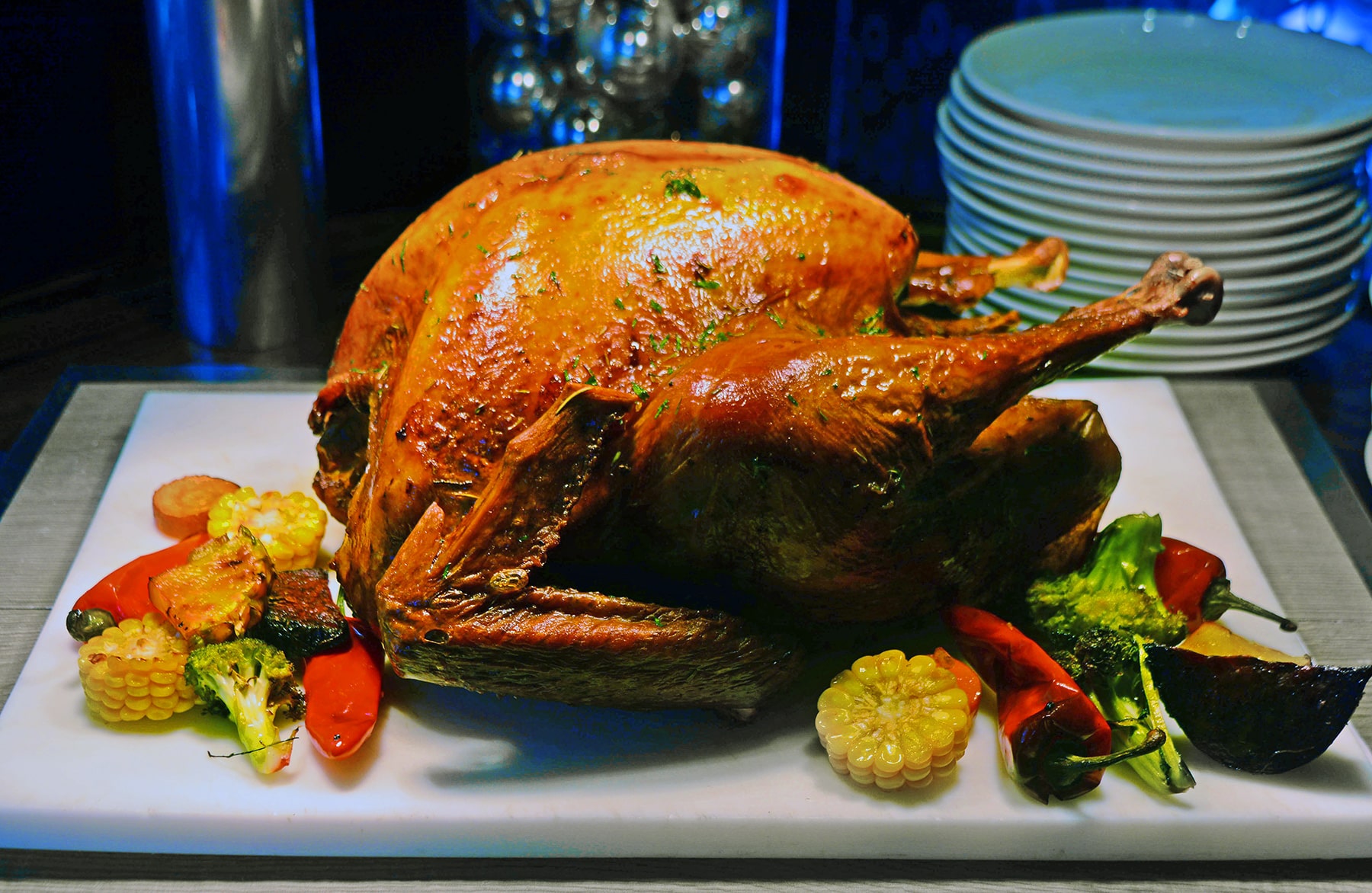 by Allain Dumon Fonte
The reason why I love to travel is not only because I get to see new places, or experience new adventures; but more so to witness cultures around the world.  And, there is no better way to experience cultures than trying the food that are unique in every destination.  From the Thịt Nướng (grilled pork) that melts in your mouth in Quán Bún Thịt Nướng 163 restaurant in Nha Trang to the world-famous Kjötsupa (traditional lamb meat soup) served in Svangi Mangi restaurant in Reykjavík, nothing can beat the food in Cebu.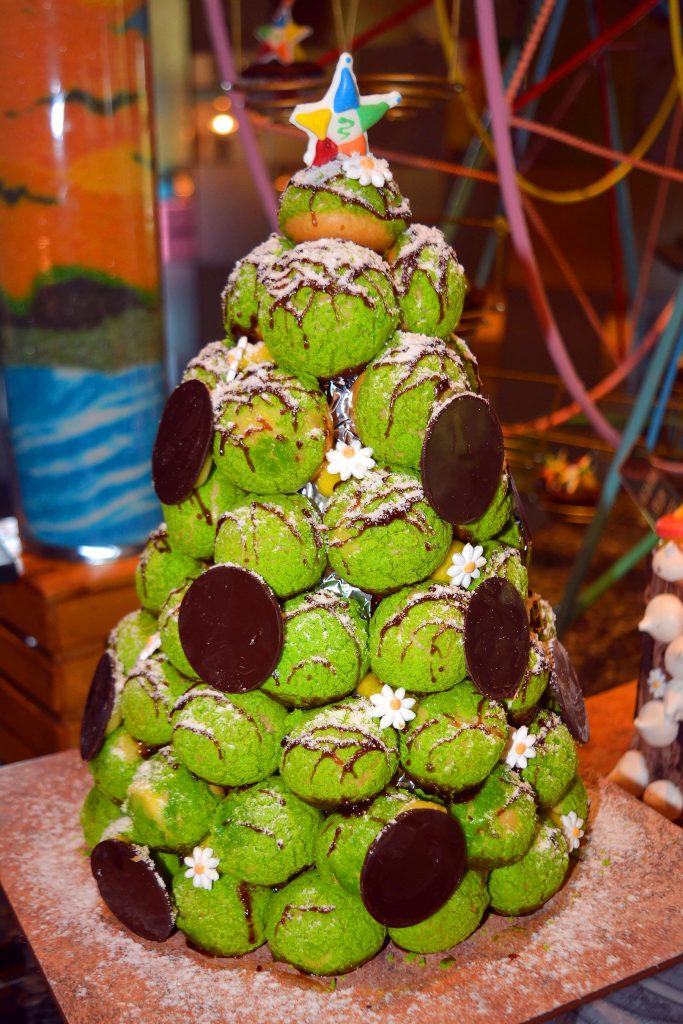 Cebu has always been a destination for good food and is fast becoming a destination for food tourism.  This is because there is no such thing as uniquely Cebuano cuisine.  Dining in Cebu feels like globetrotting.  Cebu prides itself with the lechon (roasted suckling pig) and has its origin from Spain; so does arroz caldo, paella, and many more.  While our lumpia (spring rolls) were taught to us by our Chinese ancestors.  Even the famous sinangag (fried rice) is inspired from the Indo-Malay nasi goreng (Fried rice with egg).  The only question left is where can we find all of these sumptuous global food in one place.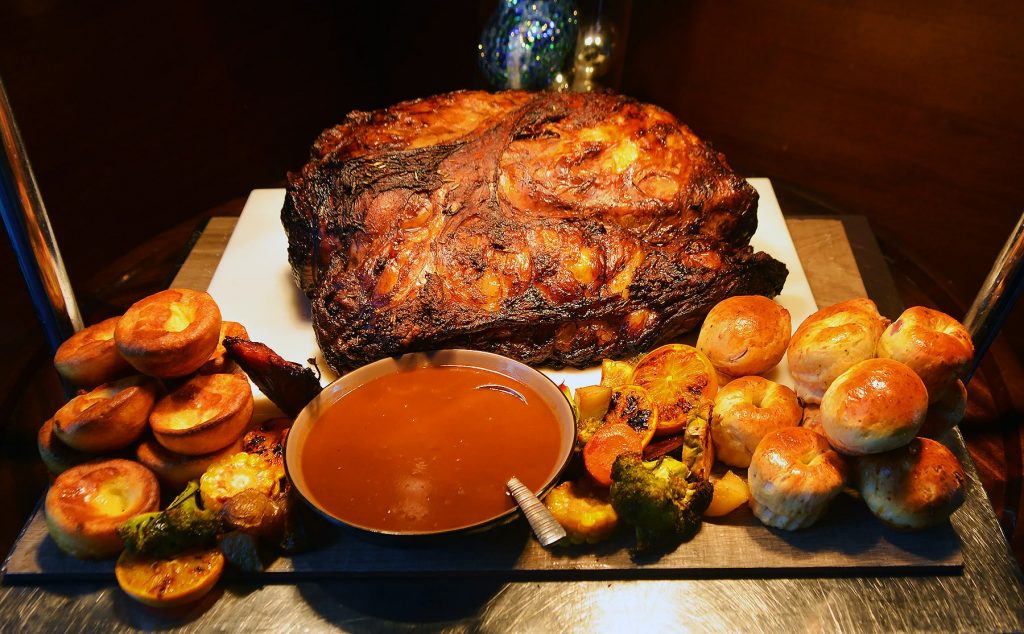 One place that may have it all, and has always pleased the Cebuanos' palate is Radisson Blu's Feria. The dishes are cooked with traditional ingredients but with innovated recipes to enhance your lunch or dinner experience.  Plus, Feria welcomes her new executive chef, Chef Nick Van Riemsdijk. This culinary master has been an executive chef for more than 30 years, and has impressed food critiques from around the world.  Chef Riemsdijk started in London and has been serving remarkable dishes from Marrakesh to Rio, and even outdone the cooking masters in Bangkok, where he worked before coming to Cebu. His exposure to international cuisines will surely put Radisson Blu as the new capital for dining experience in the Queen City of the South.
I was treated for a luncheon meeting with Chef Riemsdijk and I believe he has outdone himself this time, as the food have exceeded expectations.  I personally love seafood; however, I try to avoid the mahi-mahi fish.  When it is not cooked properly, or when one over does the marinating of the mahi-mahi, it has a very strong aroma.  However, the seared mahi-mahi fish with lemon butter sauce at Feria is a heaven in my mouth.  The aroma was more of the lemon than the fish, and the texture is just perfect.  Basing from the taste, you can tell that the magic was in the spice rub.  I wanted to ask Chef Riemsdijk what spices did he use, but obviously, it is a trade secret.  The second cuisine I tasted is the grilled pork.  I enjoy grilled pork in Cebu, but Vietnam's Thịt Nướng is my favourite.  Although, Feria's grilled pork is not as perfect as the Thịt Nướng in Quán Bún Thịt Nướng 163 restaurant in Nha Trang, it is the closest that has achieved the taste and the tenderness of the meat.  I became suddenly excited after tasting the roasted turkey.  Finding a delicious roasted turkey anywhere in Asia is most difficult because of the type of food being fed to the turkeys in the region.  The main key to a delicious turkey meat is the proper way of raising it.  So far, no restaurant in Asia has competed to how juicy and how savory turkey meats taste in the United States.  The American turkey meat has always been the best; so, I wonder how did Chef Riemsdijk achieved such perfection with his roasted turkey.  He guiltily admits that finding the right ingredients to make the best cuisines is very challenging in Cebu; but, because Feria is very committed to only serve the best, they actually imported the turkey meat from America.  My eyes widened in excitement, and my first question was, "will Radisson Blu make it available all-year-round?"  Sadly, it will not be available all-year-round, but it will surely be available during special occasions and for special orders.  There you go, I know now what to save for in the next holidays, a roasted whole turkey from Radisson Blu's Feria.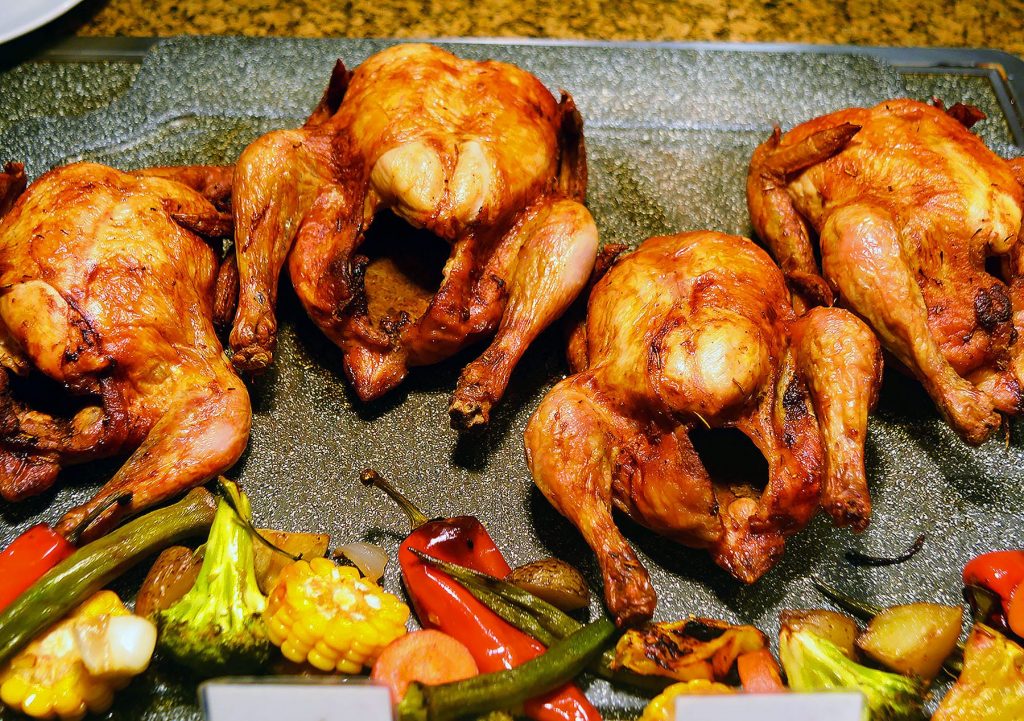 When I asked Chef Riemsdijk what will be new in Feria, he said that he will be striving for a much healthier buffet options. With the onset of plant-based movement in the world, Feria knows when to put vegan options and plant-based food on the table doing a rotation of 25 plant-based dishes having no animal product; thus, giving people more selections towards ethical and healthier dining experience.  As a meat lover, I have doubts of this movement, until Chef Riemsdijk asked if I am enjoying my pizza; and, I readily responded yes and went for a second slice.  Little did I know that it was a plant-based pizza with zero meat.  I even surprised myself for enjoying a zero-meat pizza.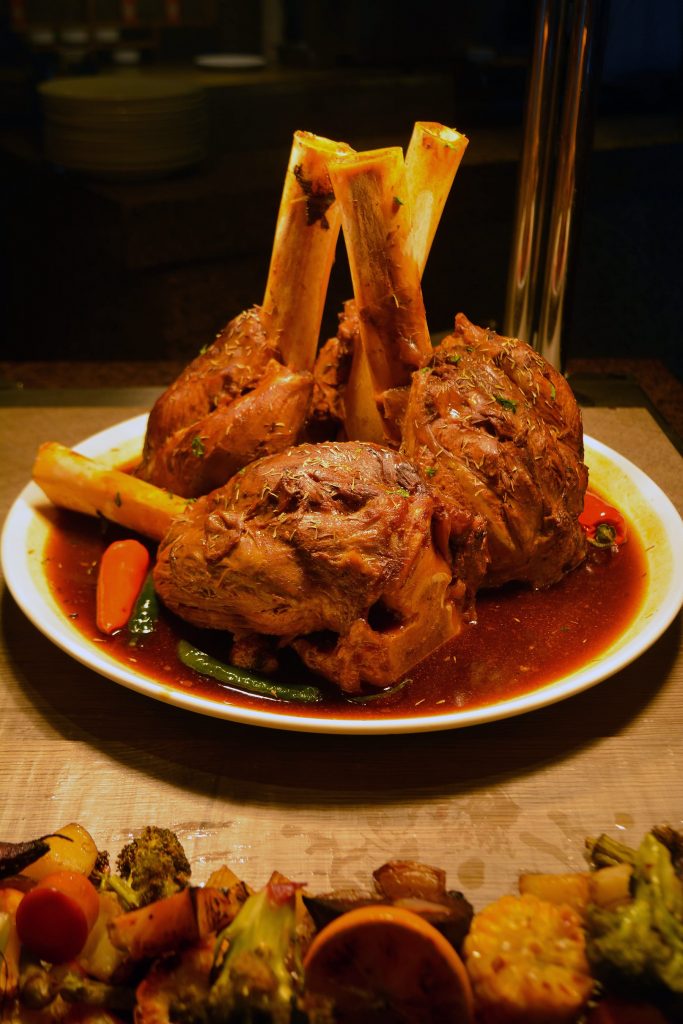 The holiday menu is filled with dishes designed to excite the palate.  From black gnocchi with seafood truffle-tomato sauce and red wine risotto for the pasta to salmon empanada or the green asparagus polenta with sous vide eggplant, everything is carefully done and artistically made to gratify your taste buds.  Moreover, the array of sweet treats to choose from their menu, from the Praline Yule log that obviously destroyed my month's effort of trying to lose weight to the Chocolate Meringue Mont Blanc Cake that is a signature only of Feria; all of these will make you feel the difference this holiday season.  Chef Riemsdijkv and his kitchen team are surely preparing feast fit for a royal wedding.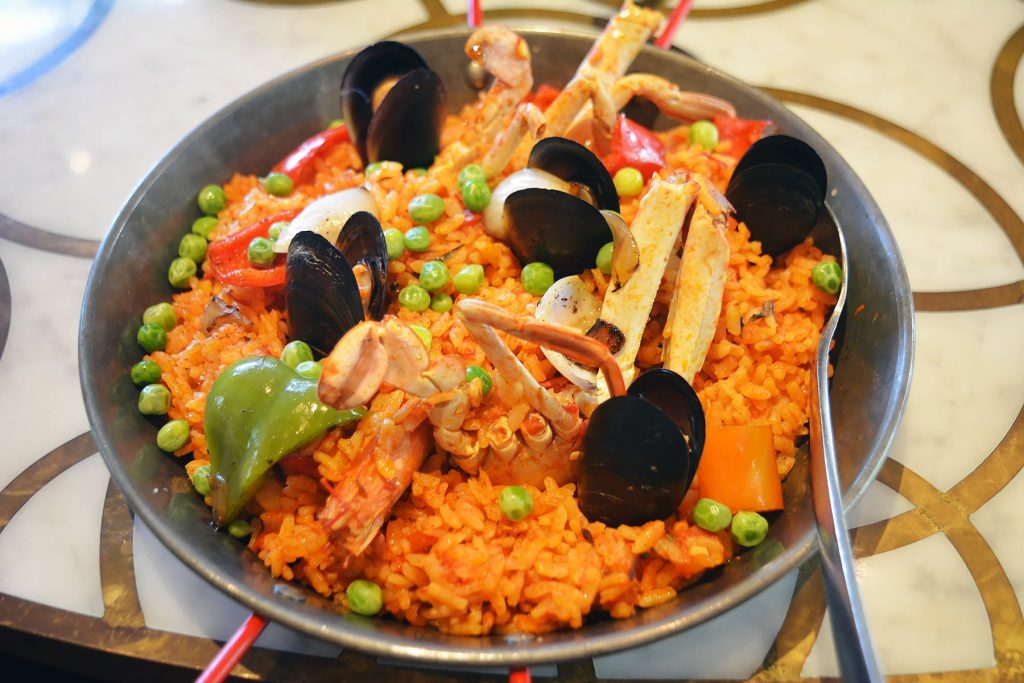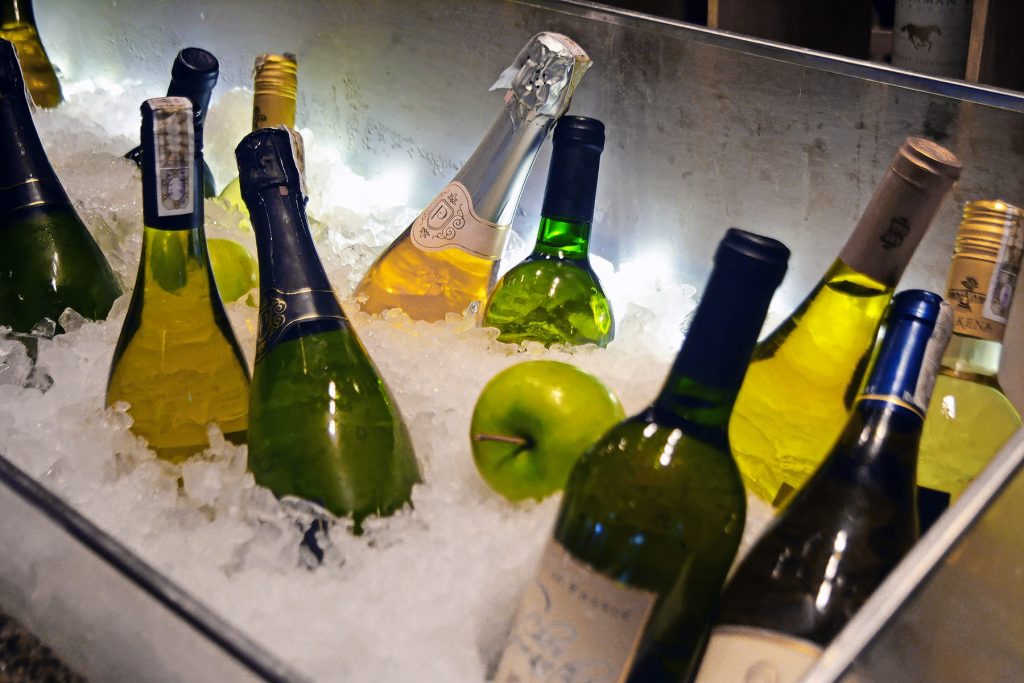 My advice is that if you want to enjoy a new world of gastronomic experience with musical entertainment and a magnificent fireworks display, do it at the Radisson Blu.  You will not only feel the new year kicking, you will surely dine like a king, or queen, because there are no blue holidays at the BLU.
Celebrate Graduation at the Diamond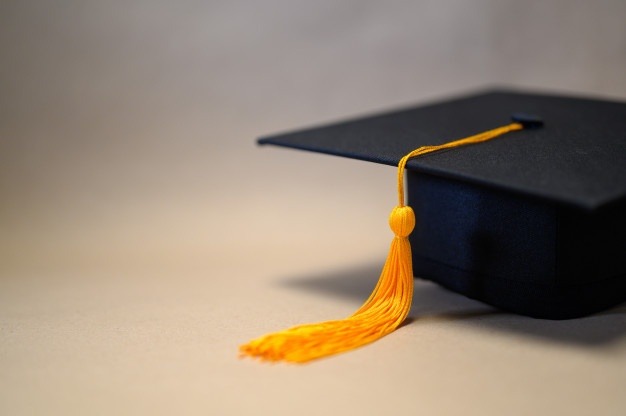 Premier business hotel salutes graduates with terrific promos!
Diamond Suites & Residences, a premier business hotel in Cebu City, is saluting graduates with terrific room and food & beverage promos valid in the whole month of March.
An overnight stay for the graduate and two (2) companions in a Superior Room goes for more than 50% off the published rate at only P2,700.00 per room night. Rate includes breakfast and use of facilities.
Graduates may choose to take the 5+1 promo on the Diamond's Asian Fusion Dinner Buffet on a Friday. This wide buffet is a coming together of forty of Asia's best known flavors and includes Japanese, Chinese, and Malaysian cuisine, as well as everyone's favorite lechon belly. The Asian Fusion Dinner Buffet goes for only P548.00 per person.
Both graduation promos are valid in March 1-31, 2020. Celebrate this milestone in your child's life at the Diamond.
The Diamond Suites & Residences offers a varied scale of classy and fully-functional facilities and amenities for both business and leisure. The hotel is centrally placed in Cebu City's premier business district. The location is unmatched, service is beyond compare.
Find more information, call Diamond Suites & Residences today at (032) 402-9800 or (0917) 872-6375. Alternatively, email inquiry@diamondsuitescebu.com.
Dine and Feel Home Away From Home at the Diamond Suites & Residences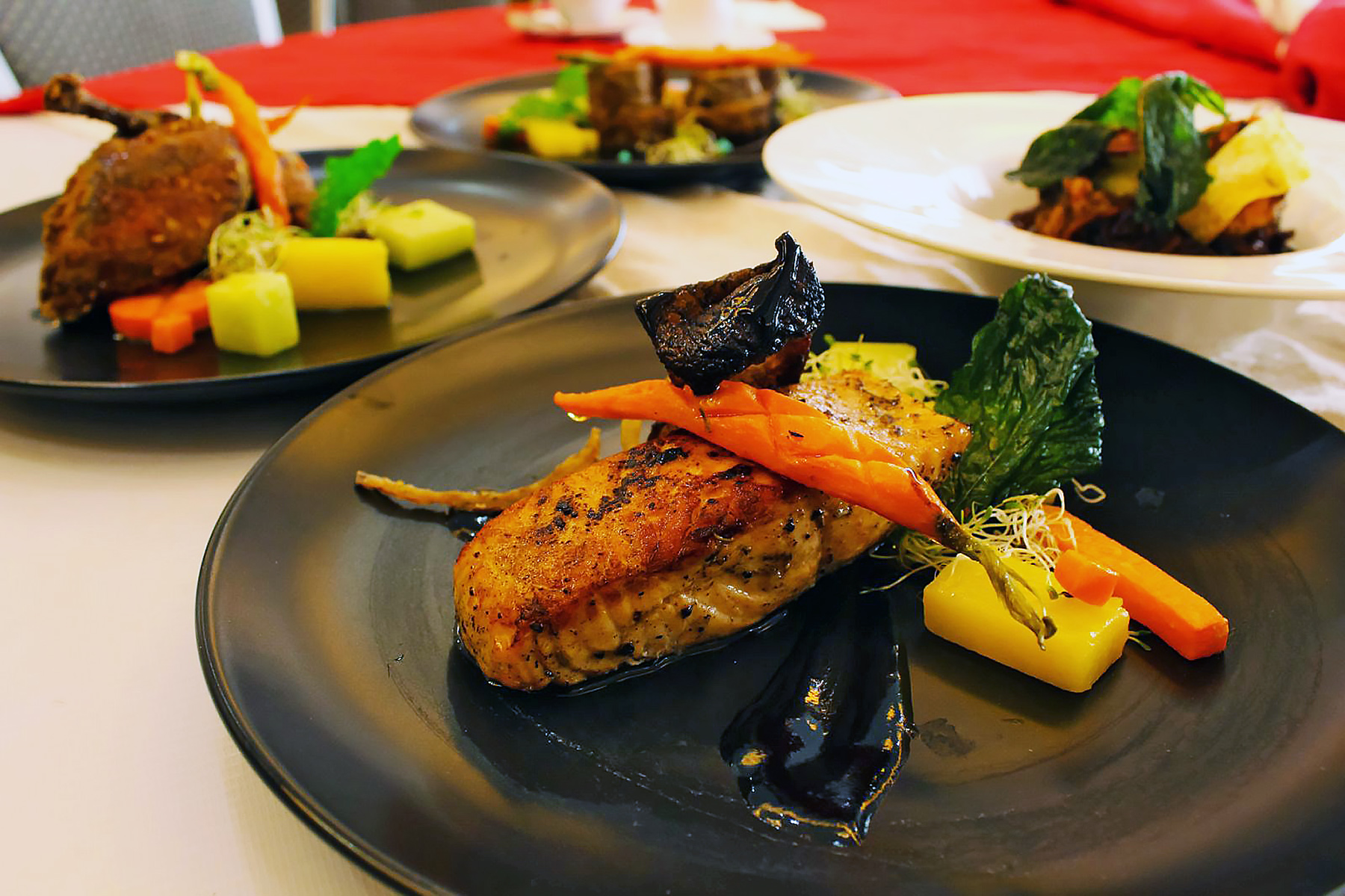 by Chrissy Grey Resaba
The hustle and bustle of the metropolis have kept people from going home to the province and inhale the relaxation the rural ambiance can offer. Professionals have been stuck inside the professional realm. Also, this doesn't exempt the tourists from experiencing a new cultural or adventure treat Cebu is having. Tourists as well as long for home and somewhat is feeling nostalgic.
With all of this nostalgia in mind, Diamond Suites and Residences has something to offer to satiate everyone's longing for home. Filipinos and Cebuanos particularly are really into food. Food is at the center of interaction everytime there is a gathering such as a family reunion, baptism, birthday parties, and even fiestas. Food is always part of the celebration and the staple and favorite dishes are always there.
The new menu delights its diners to feel the ambient home-away-from-home. The comfort food feels like a warm hug because everytime one thinks about a particular food, he or she thinks about a home or thinks about the mother's or lola's dish. Remembering the food and the family that is being closely associated with, one would like to hug mama or lola thus, if there is food, it's a form of love.
Diamond thought of bridging the gap by offering a variety of food that is also distinctive on its own. Its restaurant has made sure that they have typical comfort food while infusing some features that make it different than the others.
Here are the bestseller dishes the restaurant is serving to its diners and food-lovers:
Ginataang Monggo with Itlog na Maalat
It's a combination of the sweet and savory dish since the gata (coconut milk) is used as the base of the monggo soup hence, making it sweet. Savory as well because it is topped with itlog na maalat. The opposing flavors make a lot of things going on in the palates of everyone.
Pinakbet served with Lechon Kawali
This is a usual favorite Filipino dish which is a combination of vegetables and stir-fried in a pan. Instead of incorporating the meat inside, this dish is a combination of soft and crunchy for it has Lechon Kawali which gives a crunch in it.
Chicken Adobo
The restaurant has a signature style which is a food fusion. Chicken adobo is not a typical adobo but rather a different one. The dish still has the usual marinate then dried up before deep-frying it. Sweet and savory is still the catch of this food because the adobo is something salty from being marinated then partnered with a sweet sauce. The sweet sauce is a concoction of marmalade and some spices to give a slightly spicy kick.
A lot of restaurants are offering the same dish but Diamond Suites and Residences want to make a difference by serving still popular but with a different experience at the same time. It is like a fiesta in the mouth that has enough saltiness, texture, and savory taste. There is always an adventure in eating and there's a lot to talk about. So, what else could connect each other than comfort food by the way?
***
Diamond Suites & Residences, No. 8 Apitong cor. Escario Streets, Cebu City, 6000
Tel. No. (032) 402 9800
Best Places to Celebrate Your Chinese New Year's Eve 2020 in Cebu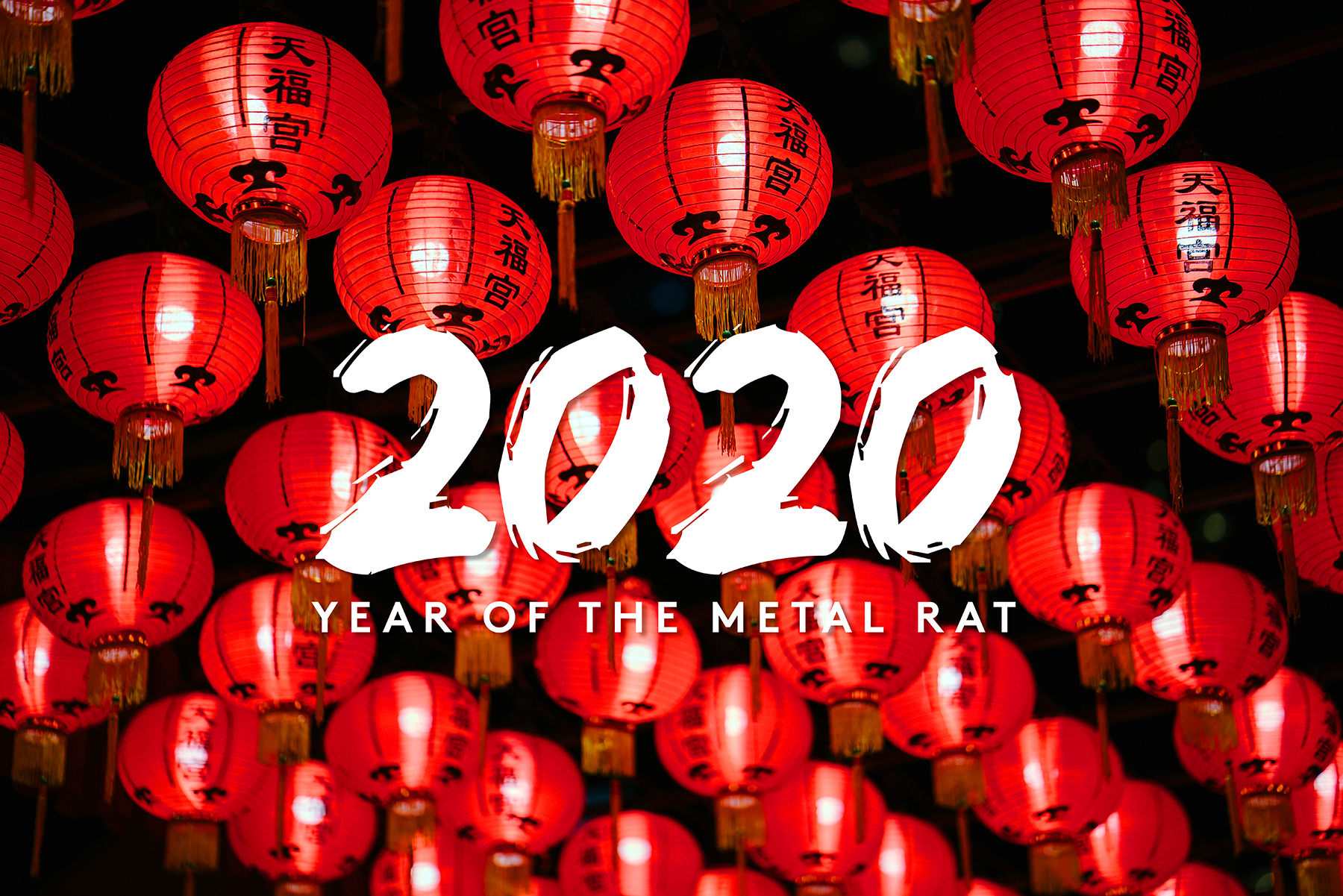 by Chrissy Grey Resaba
Metal Rat Goes Into the Hole of 2020! Outgoing, cheerful, and sociable – these are some of the facets the Rat characterizes. True to the Chinese zodiac, Rat's personality can get along well with different people and friends are visible around them. They can also harvest success due to their quick wit and response to outside changes thus, they are alert, adaptable, and observant.
As we bring closer to the Spring Festival in which the Year of the Rat with Metal of the Five Elements, people born in this year are quite positive and active about life and their persistence rarely gets frustrate in circumstances. Moreover, there are places here in Cebu that you will attend as you welcome the beginning of the Chinese Lunar calendar which coincides with the first sign of Chinese zodiac animals.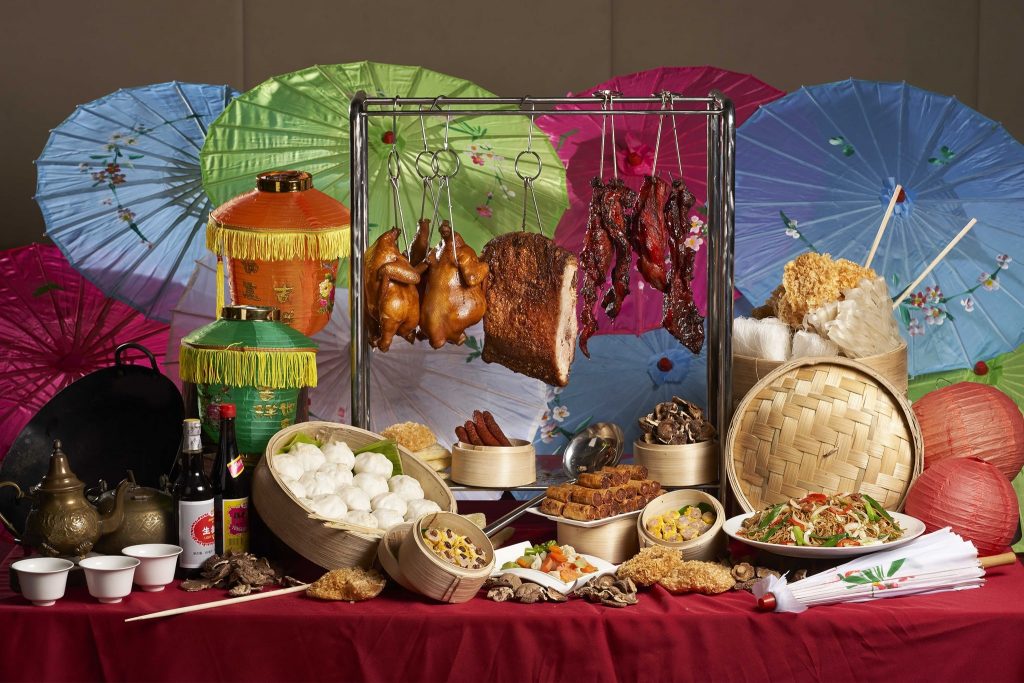 Usher in welcoming the Year of the Metal Rat as Maayo Hotel and Uma Restaurant prepares a festive buffet as we welcome a brand new year.  It is priced at Php 750 net per person during lunch and Php 870 net per person during dinner. Promo runs from January 23-25, 2020.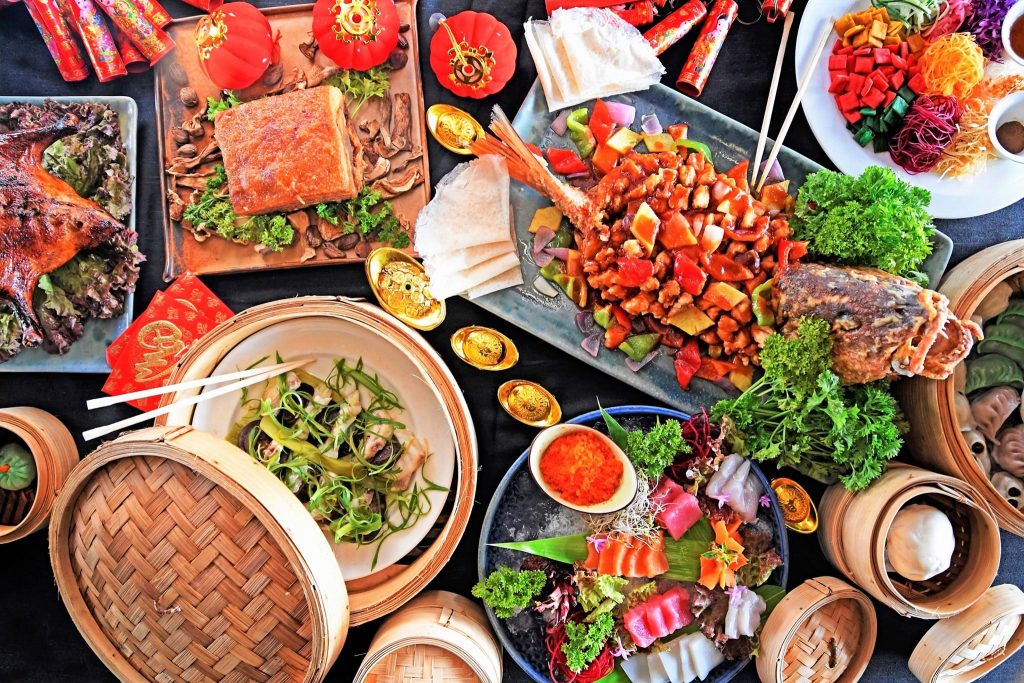 Crimson Resort and Spa welcomes the first day of the year of the rat with a Wushu performance at the resort's porte cocher then dot the lion and dragon's eyes to start the dancing and festivities. Crimson's culinary team also is laying out an elaborate Chinese, Oriental, and Asian selection at Saffron Café. You may ask the chefs at the live station to make noodles and other dishes the way you like them. Attract more good luck with tikoy and rice pudding with Mandarin sauce.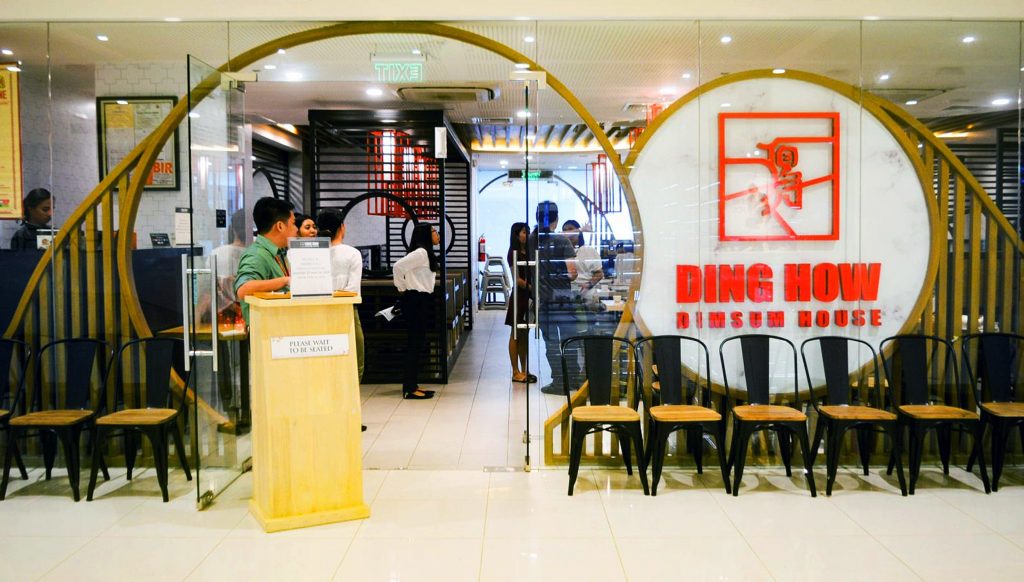 Elevate your dining culture into incorporating technological innovations in this iconic restaurant! Not only, Ding How Dimsum House offers palatable Chinese food for Cebuanos to enjoy but it introduces the new digital ordering system. Individual screens allow one to view the Ding How menu, place an order, and engage in trivia, history, and multimedia visuals. With this, it upgrades customer convenience when ordering by allowing the diner to order at their own pace. It also informs the diners of the waiting time before food is served.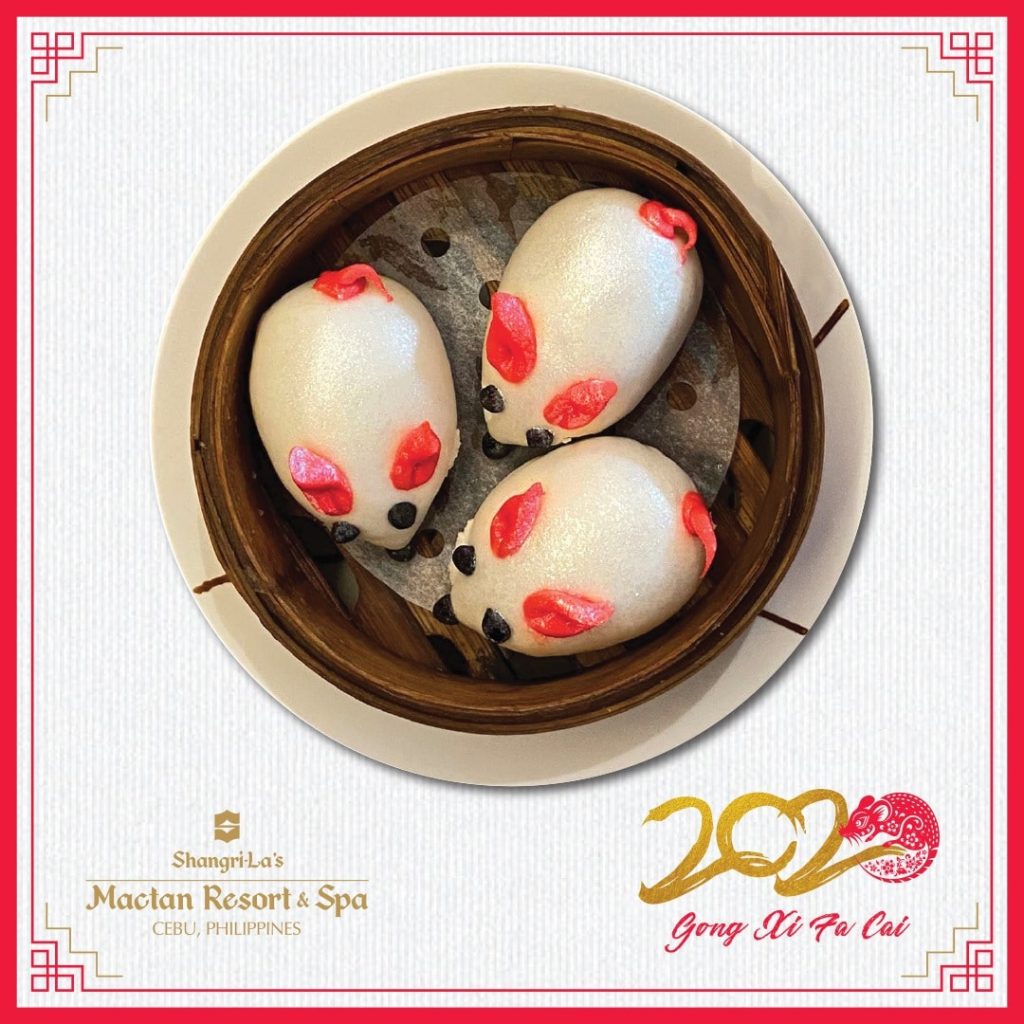 Join Shangri-la's Mactan Resort and Spa as they welcome the Year of the Metal Rat in celebration of the Chinese New Year. Ceremonies will commence at 9:45 in the morning on Saturday, January 25, 2020, at the Main Wing Lobby.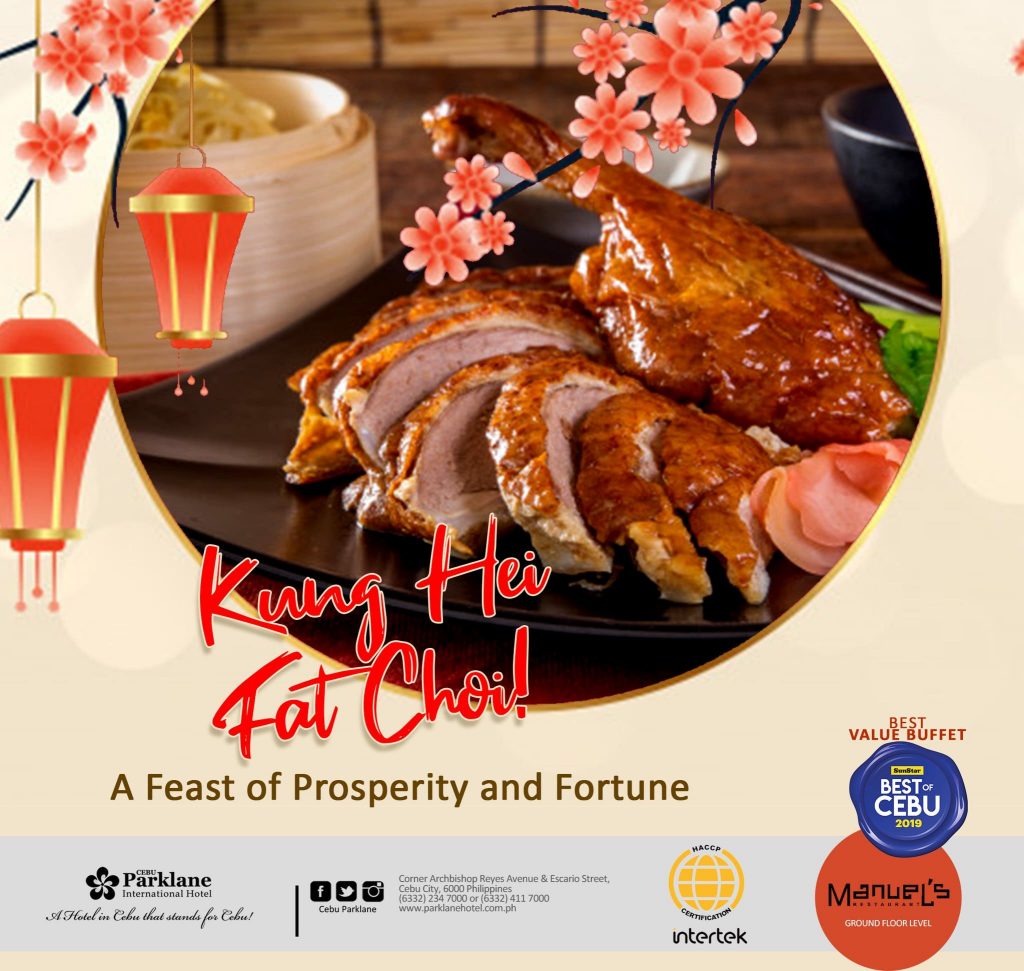 Feast yourself with Prosperity and Fortune in a dinner buffet at one of Cebu's best, Cebu Parklane International Hotel's Manuel's Restaurant for only Php 1,050.00 net on January 24 and 25. Beandate also offers Merienda Chino – a variety of merienda treats and Chinese snacks Cebuanos love for only Php350.00 net on January 25th only.
Prizes from the Tree of Fortune awaits to those diners who purchased a minimum of Php 3,000.00 net. The Tree of Fortune offers:
One overnight stay at Parklane Room with Breakfast for Two
Two Gift Certificates for a Lunch or Dinner Buffet for One
Four Bean Date Mugs
Four Complimentary Homemade Cakes
Ten Parklane Pencils
Two Bottles of Wine
For inquiries and reservations, call 234-7000 local 7249 or visit www.parklanehotel.com.ph/reserve-now/