Netflix Original Releases We're Excited for This August 2021. Part 2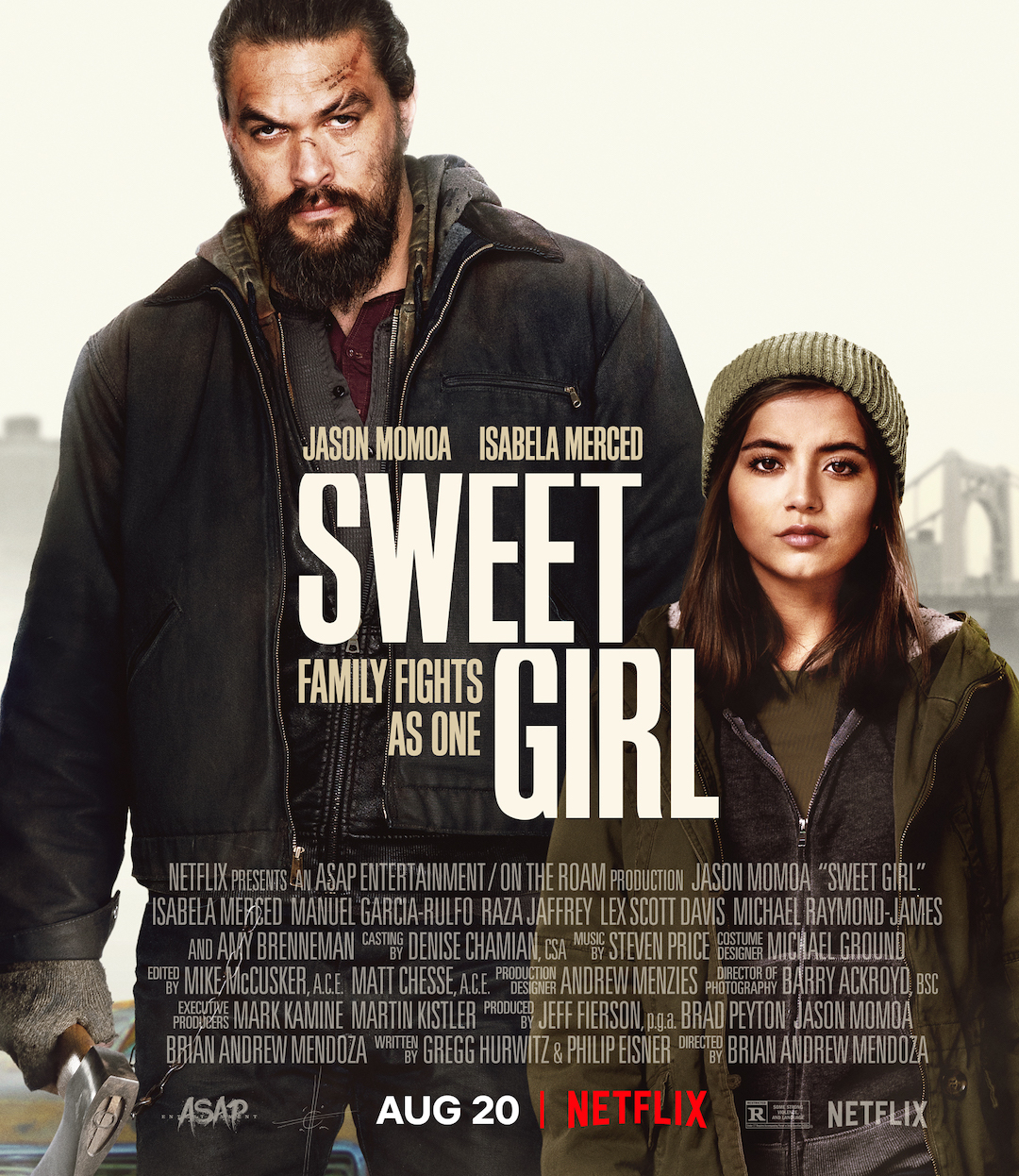 Here's the upcoming Netflix Originals we like for mid-August.  Great fun, exciting, and binge-worthy Netflix original releases.
Sweet Girl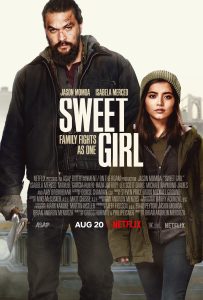 Coming to Netflix: August 20
This is another Netflix action thriller film we're excited for. This film stars Jason Momoa as a devastated husband determined to avenge his wife's death while protecting his daughter and is sure to put us on the edges of our seats the whole way through.
The Chair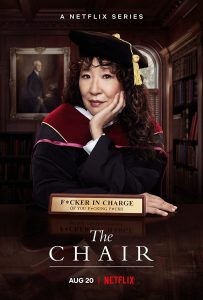 Coming to Netflix: August 20
Sandra Oh stars in this upcoming comedy-drama miniseries as the new chair of the English department at a major university, struggling to meet the demands and expectations of her new position. We're sure this is another great binge-watch from Netflix.
The Loud House Movie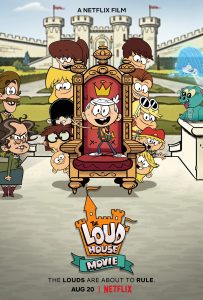 Coming to Netflix: August 20
The popular Nickelodeon animated series gets a film which features the characters of the series on a holiday trip to Scotland. This film is perfect if you're a fan of the series or you've got kids who are.
by: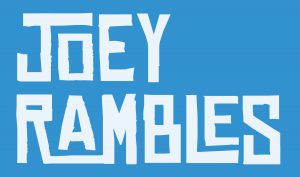 A New Horror Series on Netflix to Keep You Up at Night
An American supernatural horror TV miniseries recently released on Netflix is being watched by many and garnering good reviews.  The miniseries was created and directed by Mike Flanagan, best known for his horror films and Netflix series The Haunting of Hill House.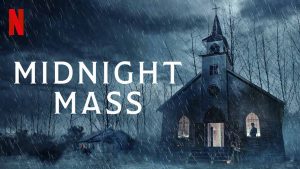 The story of Midnight Mass centers on an island community devasted by a disaster and supernatural events upon the arrival of a mysterious priest Father Paul played by Hamish Linklater.  Zach Gilford, Kate Siegel, Samantha Sloyan, Rahul Kohli and Henry Thomas also star in this seven part miniseries.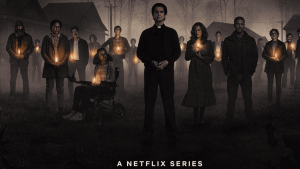 Netflix Originals to check out in October 2021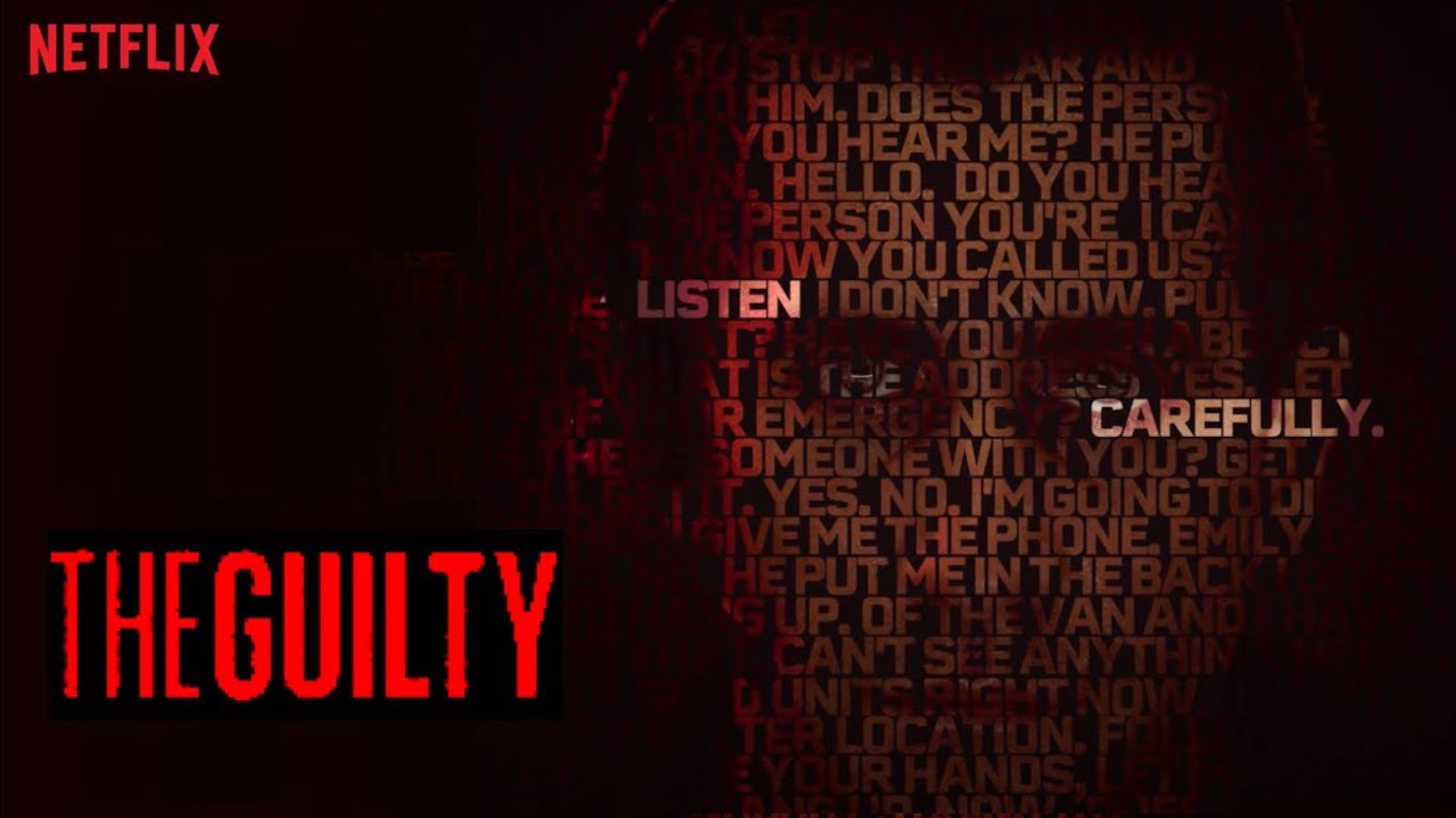 In September, the Netflix Original super hit was the Korean survival drama series: Squid Game.  It's been hailed as one of Netflix biggest hits and becoming No.1 show in 70 countries.  This October, two Netflix Originals we look forward to are the following:
The Guilty
Based on a 2018 Dutch film, this suspense drama starring Jake Gylleynhaal as a police officer taking emergency calls amid wild fires in Los Angeles.
Army of Thieves
Coming to Netflix: late October
An offshoot of director Zack Snyder's hit heist film: Army of the Dead, this film stars Matthias Schweighöfer reprising his role from Army of the Dead and Nathalie Emmanuel best known from her roles in the Fast & Furious films and Games of Thrones.  This prequel is set 6 years before Army of the Dead in the early days of the zombie outbreak.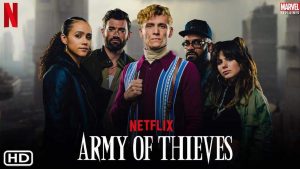 VIDEO GAME REVIEW: The New Myst Is a Modern Version of a Classic Game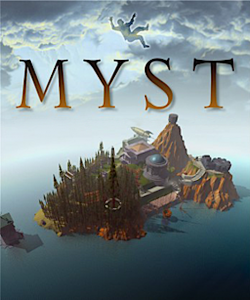 RATING: ★★★ / ★★★★★
It's hard to really give the new Myst a rating when it does what it was intended to do so well: transfer the world and puzzles of the original Myst into full 3D animation and VR. This isn't a Myst with new puzzles, a new island, or a new storyline — this really is almost an exact remake of the original game, even giving you the option to either play the original 1993 puzzles or with a randomizer if you remember the original puzzles too well.
So does it transition well? Well, both yes and no. For VR, the transition is nearly flawless, almost like this game was meant to be played in VR and nothing else. You get to open doors, flip through books, manipulate machines, press buttons, climb ladders, go through drawers, and enter codes in keypads — tasks that would get incredibly tedious when playing in flatscreen, but work very naturally when playing in VR. The island and its different locations also look fantastic in VR, so much so that I'd recommend to anyone interested in the game to try it in VR at least once, even if you plan to spend the majority of the game playing on a flatscreen.
The only real gripe I have with the VR version is that the puzzles often require you to remember certain things, which is hard to do when you don't have a pen and notepad readily accessible to you. Thankfully, the game creators were thoughtful enough to add a camera to the game that allows you to take pictures of any part of the game. While this definitely makes remembering things less inconvenient, it's still quite tedious to constantly have to open your photo album when you forget something.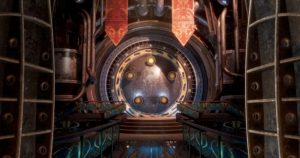 However, while the game works great in VR, its transition to controller support is not the best one. The original Myst was a point-and-click game, meaning you only ever used a mouse to interact with the game. Because the new Myst is such a faithful remake of the original, many of the puzzles are simply better with a mouse, even if controller support is available. Many of the machines are downright frustrating to work with when playing with a controller, which means the new Myst is not the best choice if you're hoping to lean back on your couch and enjoy a game with your controller.
This also means that the game carries with it a lot of the problems most point-and-clicks have — insanely scoped out and difficult puzzles, tedious gameplay, having to repeatedly move back and forth from one location to another, spending large chunks of time just clicking, you get the drift. However, if you loved the original Myst (or point-and-click games in general), these things should not be much of a problem to you.
All in all, the new Myst is terrific for original Myst lovers who wish to experience the world of Myst again, this time in VR or full 3D animation. For newcomers, maybe stay away from this one if you're not into point-and-click games very much, since the new Myst still feels very much like a point-and-click even if it's now got controller support. For newcomers who love point-and-click games, however, and haven't played the original Myst, you'll probably enjoy this one a lot, although it is a little surprising how you haven't played the original Myst yet considering how much it influenced the point-and-click genre in general.
But really, for anyone interested in this new Myst, there really is only one best way to experience it and that's in VR. Any way else would just fall flat in comparison.
by: Joey Rambles