The Must-Watch Movies at Binisaya Film Festival 2017
Show some love for local cinema.
Since 2007, Cinemaone Originals has helped boost Cebuano Cinema by producing films by cebuano filmmakers and bringing the films to a wider audience. This year, BINISAYA honors this contribution in a retrospective of these cinemaone originals-produced Cebuano films during the BINISAYA film festival to be held from September 22-30 in selected malls. Here's what to expect:
Confessional (2007)
A documentary filmmaker from Manila sets out to cover the Sinulog Festival in Cebu, but gets in over his head when he meets a retired, corrupt politician who is ready to tell all. Starring Jerrold Tarog, Publio Briones III (1 hour and 30 minutes)
Cinema One Originals Digital Film Festival 2007: Won Best Picture, Best Director, Best Supporting Actor, Best Screenplay, Best Editing, Best Sound
Damgo ni Eleuteria (2010)
While employing the one long shot technique, the film tells the story of a young woman named Terya who lives in a poor Philippine fishing village. She is about to board a plane to marry an old German man she has never met, to settle her family's debts. Starring Donna Gimeno (1 hour and 30 minutes)
Cinema One Originals Digital Film Festival 2010: Won Best Music, Special Jury Prize
My Paranormal Romance (2011)
A young girl who dreams of getting into the toughest university in the country finds herself the unwilling recipient of supernatural powers, that make her question her scientific approach to everything in her life. Starring Phoebe Kaye Fernandez and Van Roxas and Paul Jake Castillo. (1 hour and 50 minutes)
Cinema One Originals Digital Film Festival 2011: Won Best Production Design, Best Editing, Special Mention
Di Ingon Nato (2011)
Life in a remote village in the Visayas turns upside down when villagers are stricken by an unknown disease. As the village chief and doctor try to control the situation, they discover that the dead are rising from their graves. Starring Franco Reyes, Mercedes Cabral, and Rez Cortes (1 hour and 39 minutes)
Cinema One Originals Digital Film Festival 2011: Nominated for Best Picture
Aberya (2012)
The film revolves around 4 individuals, each with an agenda of their own: An egomaniac Fil-Am boxer (Devaughn) on a pleasure trip, a prostitute from Luzon (Cabral) out to accomplish a mission, a local drug dealer (Varela) experimenting with time travel and a social climber from Mindanao (Moto) caught up in a scandal. Starring Will Devaughn, Mercedes Cabral, Nicholas Varela, and Iwa Moto (1 hour and 49 minutes)
Cinema One Originals Digital Film Festival 2012: Won Best Supporting Actor, Best Sound
Iskalawags (2013)
One day, in the small peaceful town of Barrio Malinawon, seven young punks, who call themselves the Iskalawags because of their shared love for Filipino action movies (particularly those starred by their idol Jeric Raval), decide to set out on a mini quest to find the tree that according to Palot—the gang's de facto leader—bears the lone papaya fruit as large as the belly of Intoy's father (1 hour and 17 minutes)
Cinema One Originals Digital Film Festival 2013: Nominated Best Screenplay – Cinema One Currents, Nominated Best Editing – Cinema One Currents, Nominated Best Picture – Cinema One Currents, Nominated Best Director – Cinema One Currents, Nominated Best Actor – Cinema One Currents
Soap Opera (2014)
Desperately finding ways to support their sickly child, Noel and Liza welcomes a new addition to their family, the unwitting Ben, a rich foreigner who is hoping to build a family of his own. Together, they play the game of deceit and make believe but the truth is far from being hidden as the daily soap operas vividly mirror what they have been hiding all along. Starring Natileigh Sitoy and Matt Daclan (1 hour and 43 minutes)
Cinema One Originals Digital Film Festival 2014: Won Best Actor
Miss Bulalacao (2015)
The film narrates how a formerly quiet barrio, Punta de Bulalacao, Isla de Panamao is sent into a frenzy by the news of a gay boy's pregnancy. Starring: Russ Ligtas, Chai Fonacier, Tessie Tomas, Mon Confiado, Nanette Inventor (1 hour and 31 minutes)
Cinema One Originals Digital Film Festival 2015: Won Best Screenplay, Best Supporting Actress
Lily (2016)
Stories abound in Cebu about Lily— a woman rumored to be an "aswang". But behind the myths is a story of a mother who, hurt and abandoned by her own husband, is now seeking revenge. Starring Shaina Magdayao, Rocky Salumbides and Natileigh Sitoy (1 hour and 33 minutes)
Cinema One Originals Digital Film Festival 2016: Won Best Director, Best Actor, Best Supporting Actress, Best Editing
Also showing are some of Cinema One's offerings from other regions: 2cool 2 be 4gotten (2016) from Pampanga, Salvage(2015), and a documentary, Forbidden Memory(2016)
Largest Skechers Store in the Philippines 
Opens at Ayala Center Cebu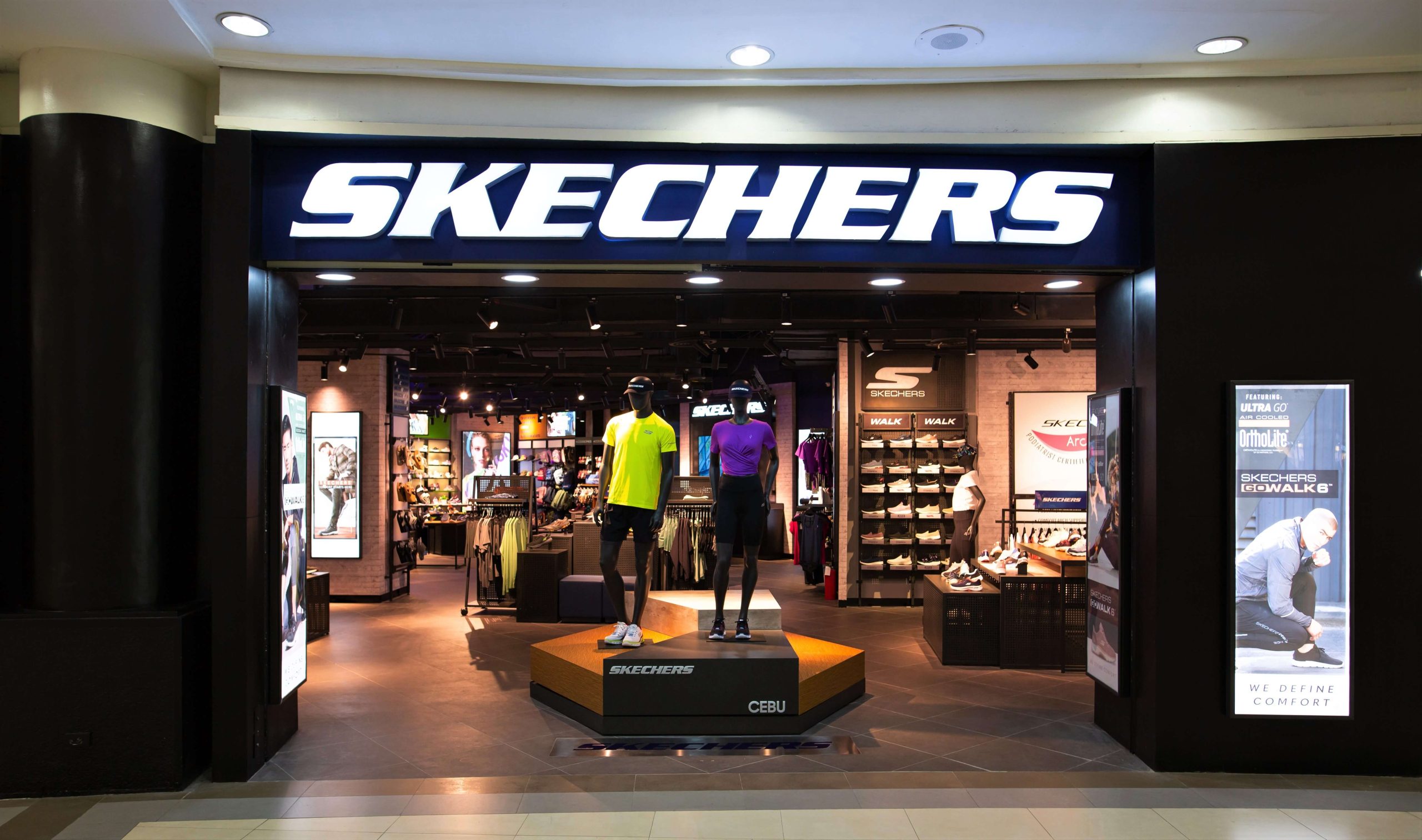 Skechers, The Comfort Technology Company™, is continuing its expansion in the Philippines with the opening of its largest store in the country at Ayala Center Cebu.
Following the recent opening of five (5) locations in Metro Manila and one (1) in North Luzon, the new Skechers store in the queen city of the south, Cebu City, is in the heart of the region's premier shopping, dining and entertainment destination, and sets the global lifestyle brand up to deliver stylish and innovative footwear and apparel to more Filipinos in the Visayas.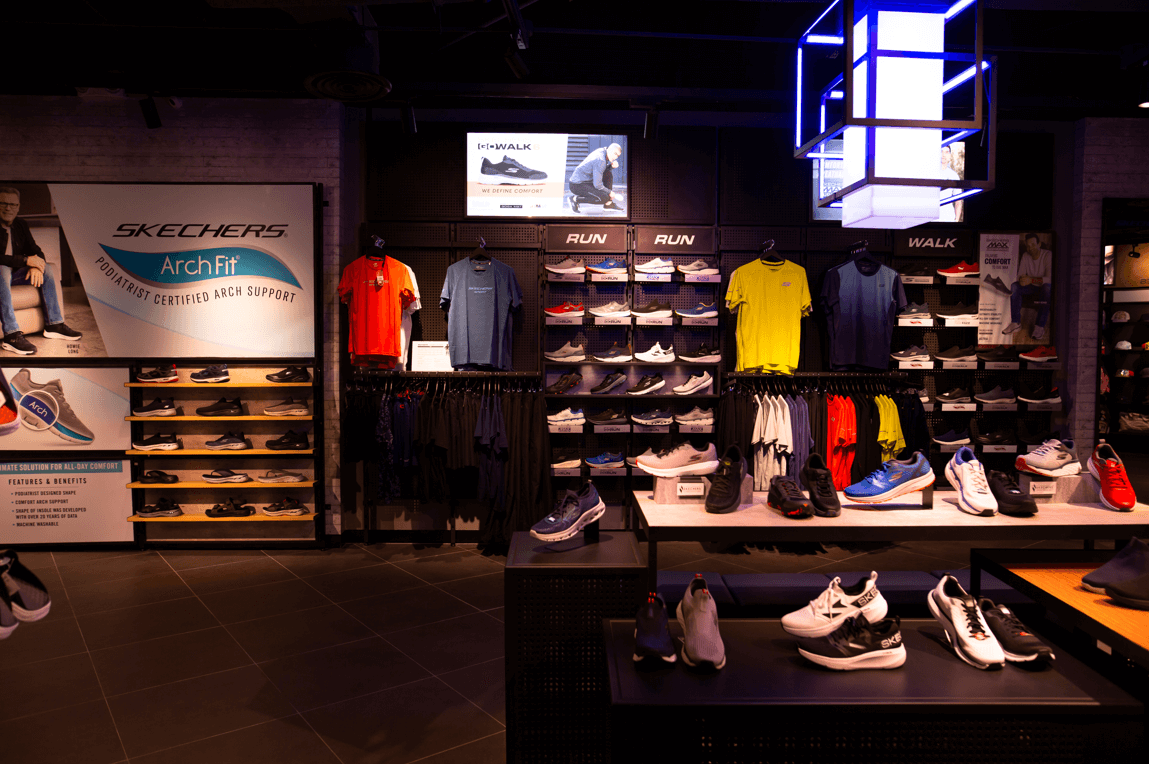 "We are delighted to continue our expansion in the country with the opening of our largest store in the Philippines here at Ayala Center Cebu in Cebu City," shared Skechers Philippines country manager Sue Pasustento. "With its prime location and an extensive offering of Skechers footwear, apparel and accessories, this store will be a showpiece for the brand and allow more Cebuanos to directly experience the comfort, style and innovation that defines Skechers around the world."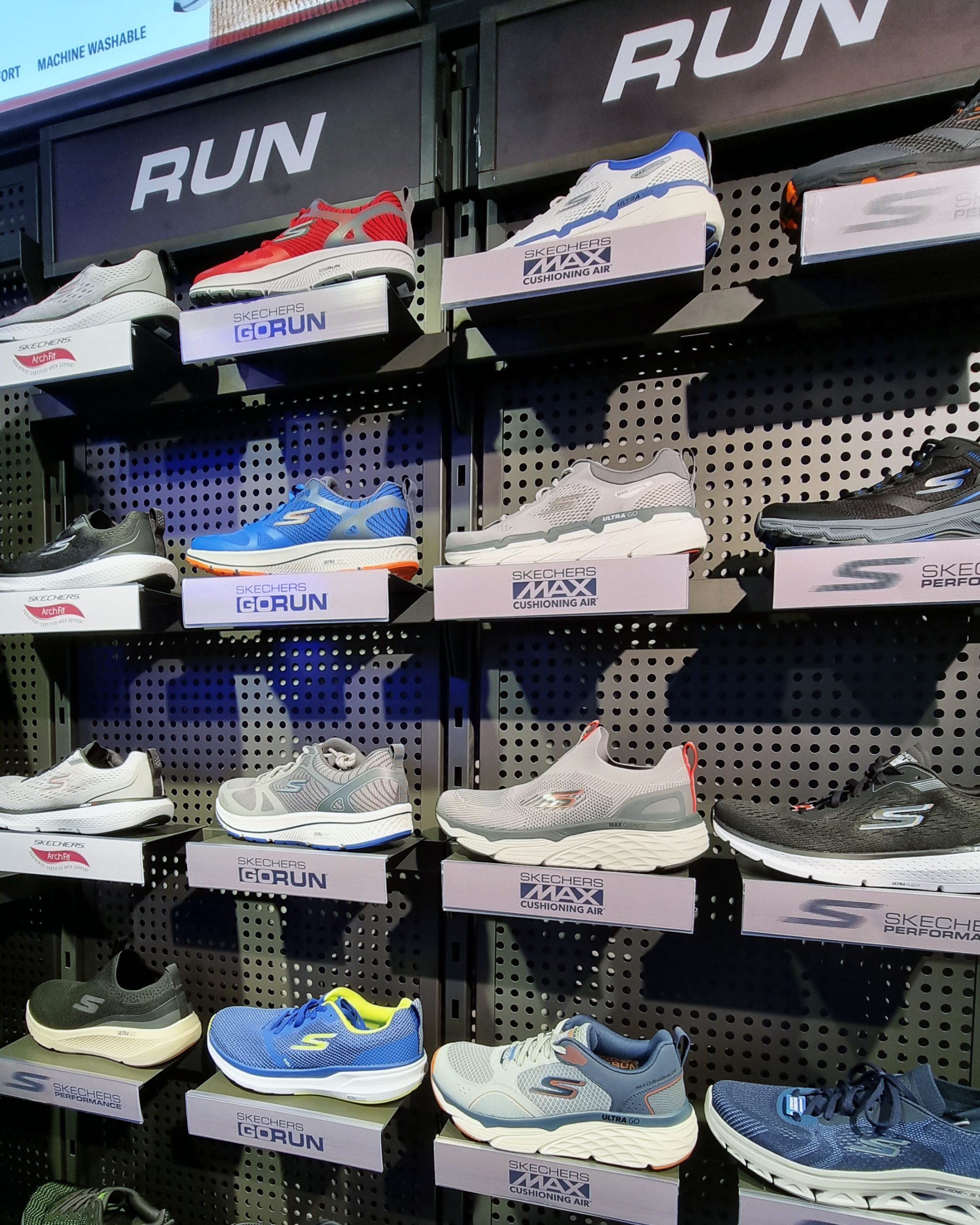 Located on the 1st Floor of Ayala Center Cebu in Cebu City, the latest Skechers store in the Philippines features a mid-century modern style inspired design, opening the interior space to bring in the outdoors. The 3,400-square-foot store will offer a wide range of Skechers footwear, apparel and accessories including fashion product, lifestyle looks and Skechers Performance shoes for sport enthusiasts, including Skechers GO WALK, one of the brand's best-selling categories.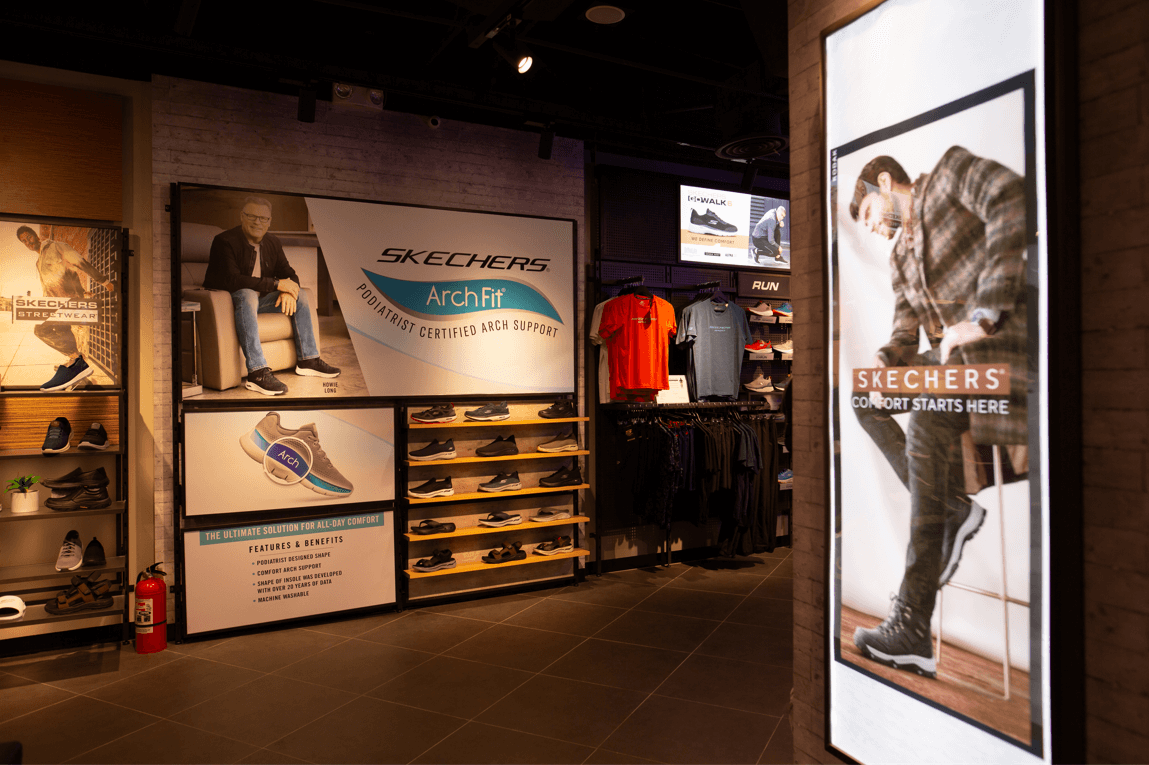 Skechers' offering is enhanced with the company's signature comfort innovations—including its patented Skechers Arch Fit Technology™, Skechers Max Cushioning Technology™, Skechers Hyper Burst Technology™, Skechers Air-Cooled Memory Foam®, Skechers Relaxed Fit Technology™ and Skechers Stretch Fit Technology™.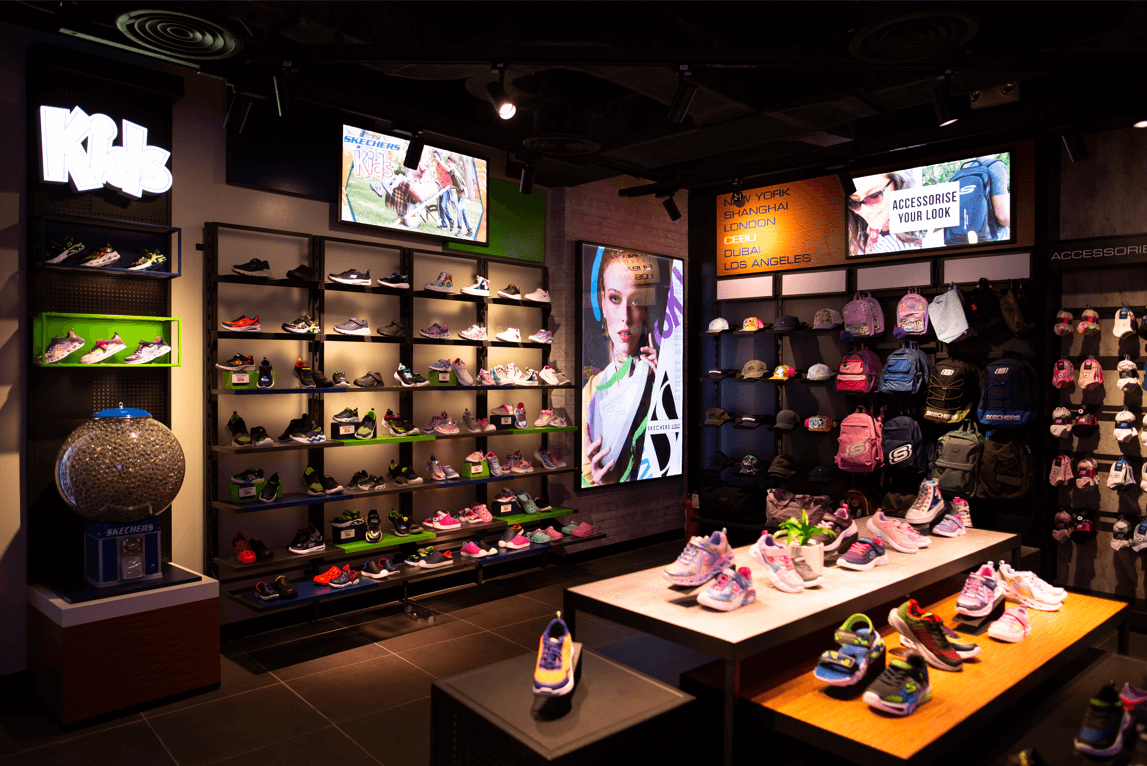 Skechers' wide selection of versatile and functional apparel, which include hoodies, jackets, sportswear and shirts, as well as socks, backpacks and hats, allows consumers to dress head-to-toe in active lifestyle looks. 
Established in 1992, Skechers' reputation for style, innovation, quality, and comfort have helped the brand expand worldwide. In 2021, the company transitioned its operations in the Philippines, becoming a directly owned operations and expanding its capital investment in the country. Skechers now has five stores in Metro Manila and seven total retail destinations across the Philippines.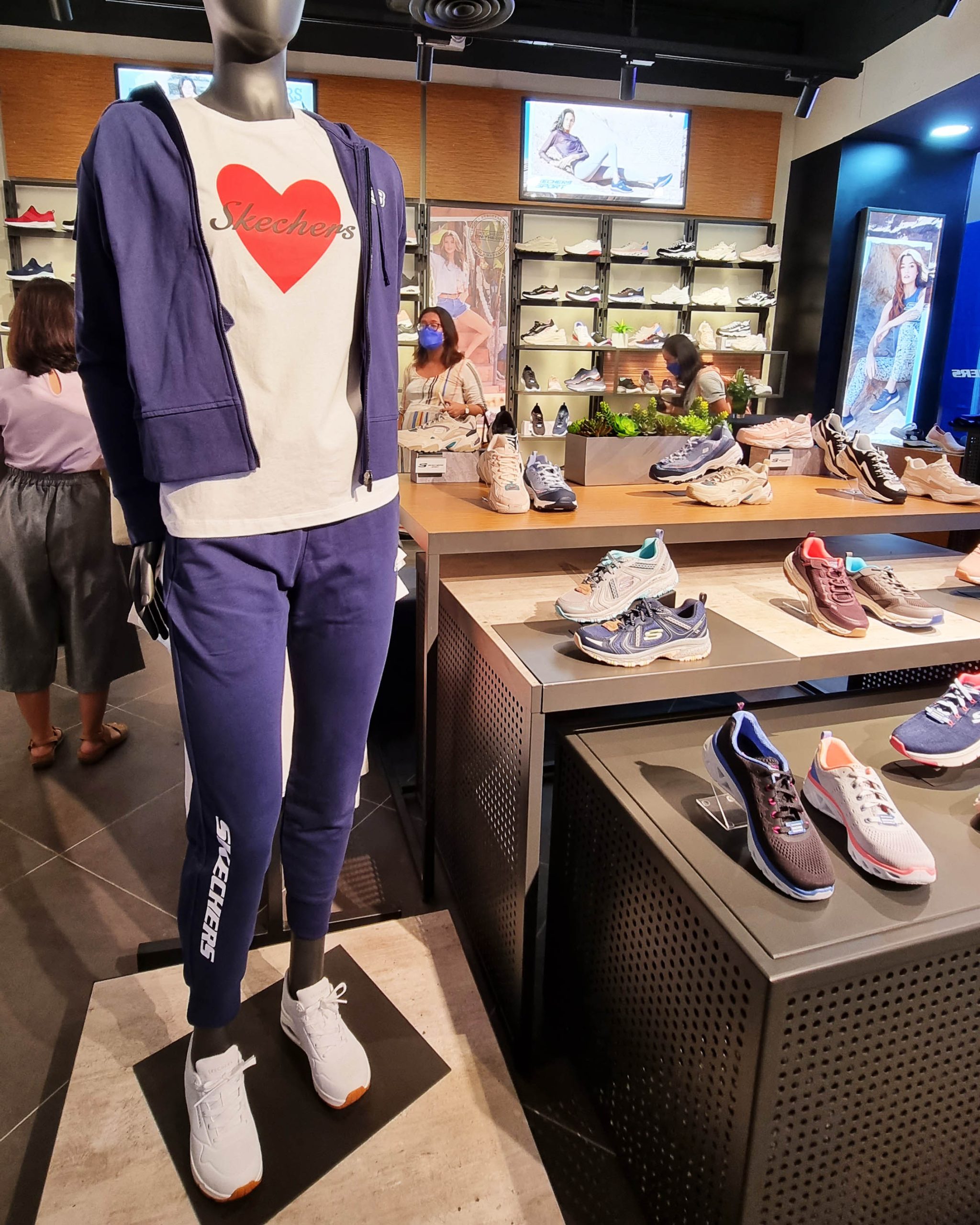 About Skechers USA Philippines, Inc. and Skechers USA, Inc.
Skechers USA Philippines, Inc. is operated by Skechers USA, Inc. (NYSE:SKX), The Comfort Technology Company based in Southern California. Skechers designs, develops and markets a diverse range of lifestyle and performance footwear, apparel and accessories for men, women and children. The Company's collections are available in over 180 countries and territories through department and specialty stores, and direct to consumers through digital stores and 4,308 Company- and third-party-owned physical retail stores. The Company manages its international business through a network of wholly-owned subsidiaries, joint venture partners, and distributors. For more information, please visit about.skechers.com and follow them on Facebook and Instagram.
Citizens of the World: CAMPAIGN 2KRAINE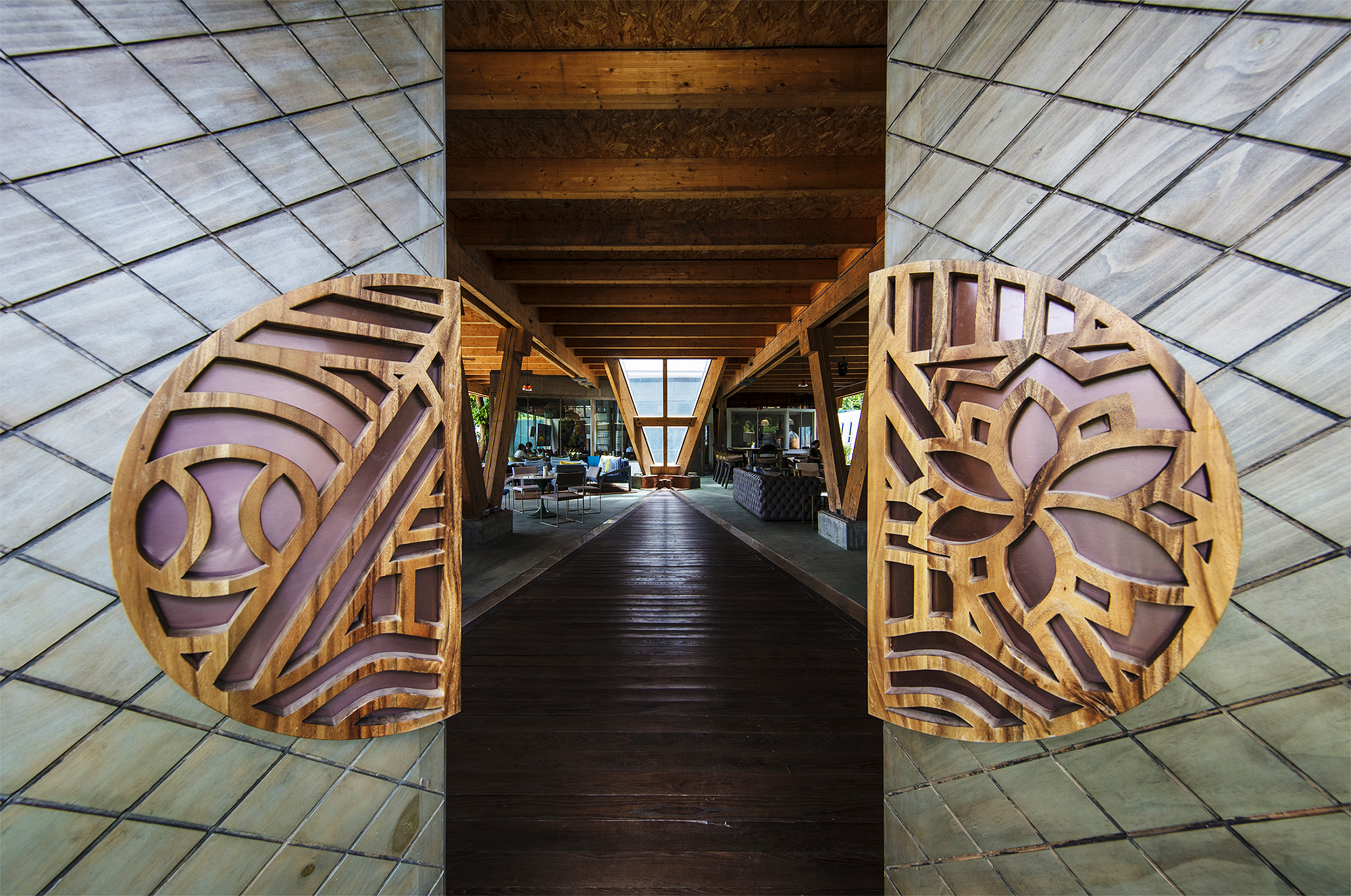 Citizens of the World: CAMPAIGN 2KRAINE
By Eva Gullas
"We are all citizens of the world. What's good for you, must be good for all. If you are lost, share a plate with a stranger… you will find who you are."

-Jose Andres, renowned Spanish Chef and founder of World Central Kitchen
Where there are humanitarian disasters, you will find the volunteers of World Central Kitchen.  In their midst will be local chefs, most of them inspired by its iconic founder, celebrity chef José Andrés. Founded in the aftermath of the Haiti earthquake in  2010, World Central Kitchen established its "chef network," of global professional chefs. The vision was for a kind of "chefs without borders" program where volunteers would enact positive change by cooking using local knowledge and resources. Last year, they even came to the island of Siargao in response to an Instagram plea for help after typhoon Odette almost levelled this idyllic paradise. WCK sponsored 2 community kitchens for 2 months serving 250 to 500 meals per day in Siargao.
Chef José Andrés was born in Spain where he honed his culinary skills at the eponymous El Bulli under Ferran Adria. By the time he moved to the US in 1991, he was well on his way to being part of the celebrity chefs, with his Bazaar restaurant at the then SLS Hotel in Beverly Hills a favorite hang-out for Hollywood stars. Michelin stars and James Beard awards followed closely. These days though, Jose Andres spends his time in kitchens all over the world while his top rated chain of restaurants in the US continue to thrive. There's a Bazaar restaurant at Las Vegas and Miami, and if you happen to be in the area, check out their amazing servings – it's worth the splurge especially since it is owned by this great humanitarian!
With the Ukraine invasion delivered to us in sharp details tru social media and TV, it's hard to ignore. And so, it was a natural conversation to be able to do something about it even in a small way. On a full-moon evening a few days ago, joining us at a beachside home for dinner was Matthew Wood, the German singer guest of Miranda Konstantiniduo who is here for a few days to shoot his latest music video. Sated with a good meal by the sea, we idly discussed a fund raising event with Matthew. We have been so engrossed with local politics and a looming election in just 2 months, that it was refreshing to talk about something bigger than our small world. Butch Carungay, seated in front of me, took the idea to heart and by the following day, he had the graphics for the event, and a ready rolodex of possible donors for the silent auction. Getting on board the following night was Carlo Cordaro, who happily lent us the second level of Asmara Resort. To complement Matthew, Cebuana singer Doods Osmena also will belt out a few songs. An impressive list of items for the silent auction is being compiled by Butch, composed of overnight stays at top resorts, artworks and furniture pieces from named artists.  We will post a list on the day of event. 
It is sponsored by Zee Publications Inc., in our first foray after having been dormant during the pandemic and typhoon Odette. Zee will soon be launching a new artsy printed magazine called Eatz Cebu!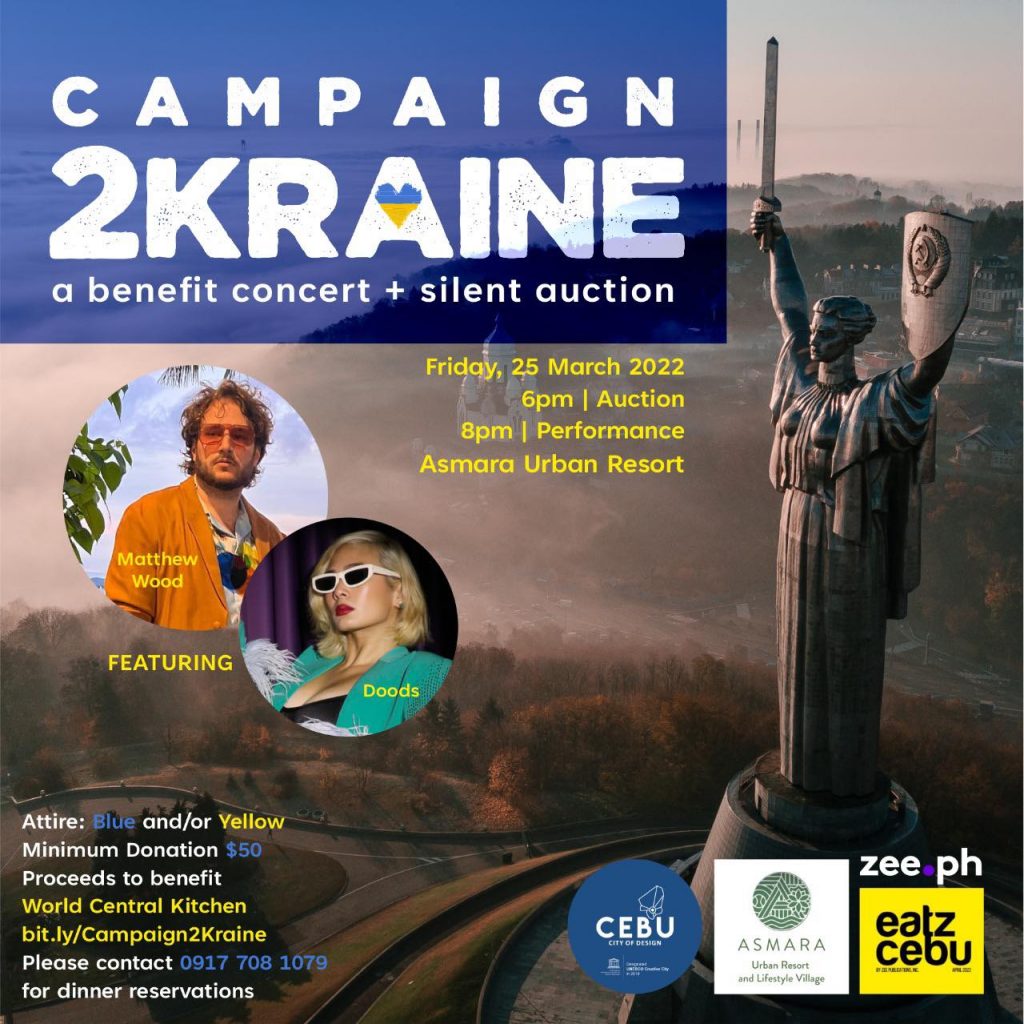 This Friday, March 25, at 6pm, we open the doors of Asmara Urban Resort (see map) for this fundraising where we hope you can join us by donating a minimum of $50 to the World Central Kitchen directly at https://wck.org/donate. It will be an evening of fun and fundraising, and entry is tru an email or digital receipt of your donation.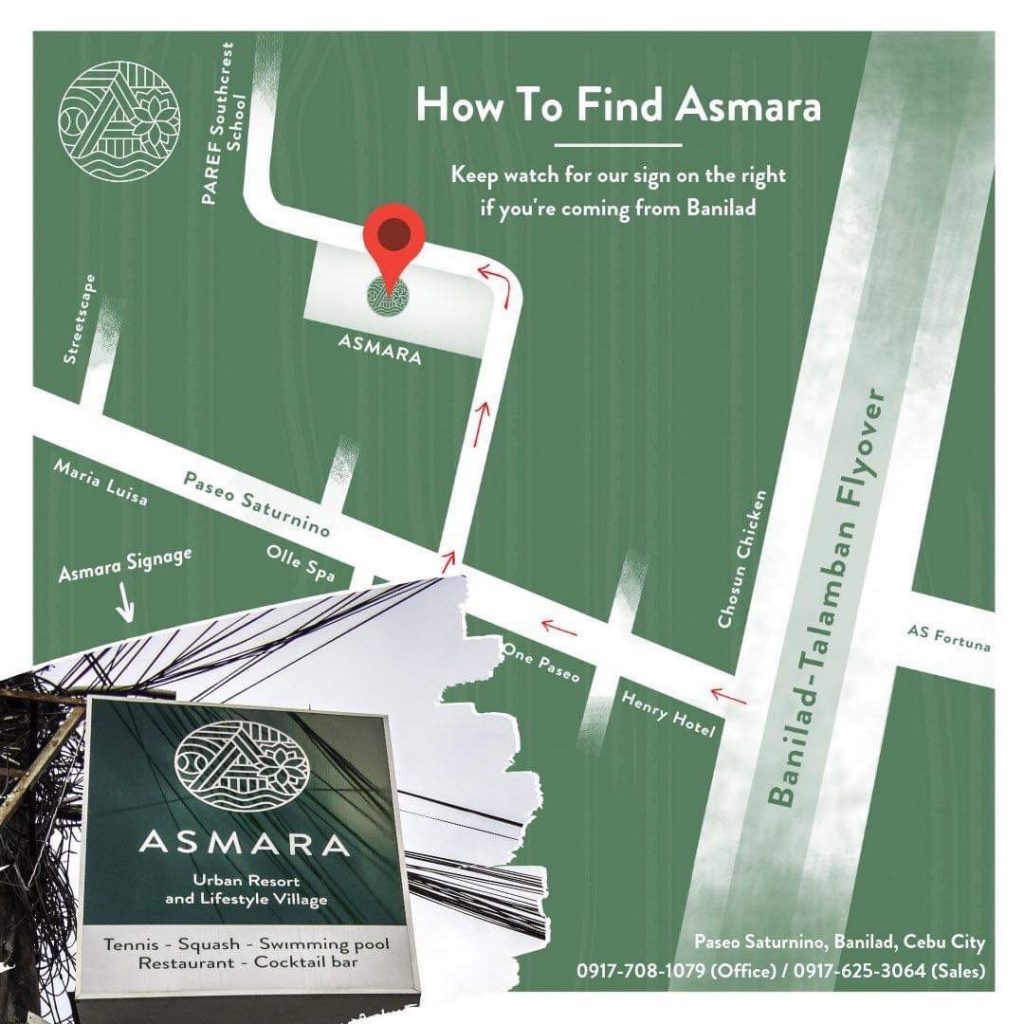 ***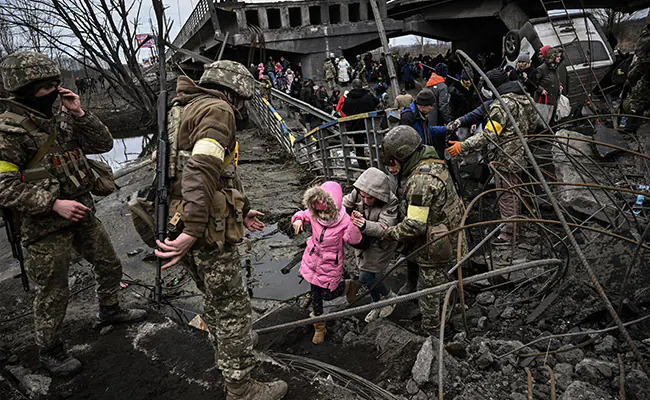 On February 24, 2022, Russia invaded Ukraine. By February 25, 2022, Chef José Andrés' World Central Kitchen (WCK) was on the ground serving free wholesome meals to those fleeing the violence. Chef Andrés and his volunteers have already served more than one million meals to Ukrainian refugees, from basements, train stations, and shelters. Still, cooking and distributing food in a war zone comes with unique challenges. "We began operations…over two weeks ago inside Lviv," says Andrés. "The last two days we saw some missiles falling down. So, the western side of Ukraine, that actually was a safe haven for many Ukrainians leaving war, is already kind of feeling like the war is getting closer." For Andrés, it's a humanitarian necessity and a call he answers. "The least we can do at World Central Kitchen is be next to them – making sure they will be fed every day."
SOURCE: MSNBC
Take a Closer Look at the Stunning Couture Wedding Dresses of The Brides At Triton Fashion Show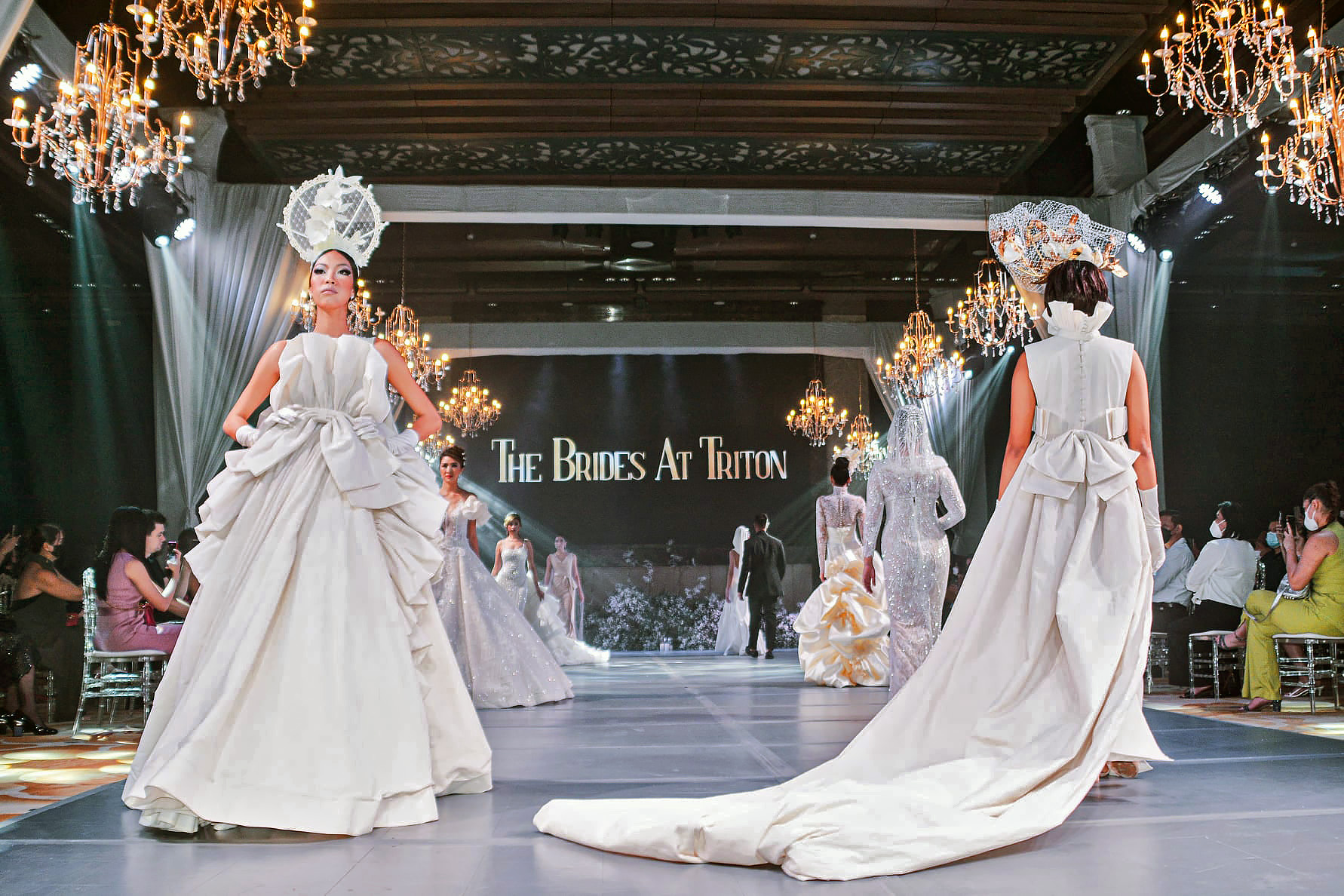 photography by Ephraim Basbas
The wedding industry, together with twenty of Cebu's leading as well as emerging fashion designers just made a glorious comeback in one magnificent fashion show, The Brides at Triton last March 12, 2022 at the Triton Grand Ballroom of the only 5-star premier resort & water park in the Philippines, Jpark Island Resort & Waterpark Cebu, in partnership with Danny Villarante, Emi Ayag and Cary Santiago.
Let's take a closer look at the exquisite bridal couture dresses showcased at the fashion show: