Model Citizen
She goes by Clau, or Claudinha , but it's Claudia Bezza, and she speaks four languages, hails from Brazil, lives in Hong Kong, and frequents Cebu. She prefers the simpler things in life but also enjoys the good life, and works hard for it. She gives, she shares, she's a model citizen of the world, pun intended.
She goes by Clau, or Claudinha , but it's Claudia Bezza, and she speaks four languages, hails from Brazil, lives in Hong Kong, and frequents Cebu. She prefers the simpler things in life but also enjoys the good life, and works hard for it. She gives, she shares, she's a model citizen of the world, pun intended.
Off-shoulder nude jersey dress overlaid with gold brocade "scales" cutouts by Cary Santiago, gold pearl necklace worn as bracelet and stud earrings from Jewelmer
Running on a most meager amount of sleep, Hong Kong-based Brazilian high-fashion model Claudia Bezza, slipped her statuesque frame into one glittering couture dress after another. But she's used to that. She was smiling the whole time, cracking jokes in two languages, greeting and thanking in a third, all while striking a myriad poses for Manila-based Argentinian model and photographer Eric Alessi.
Like many physically-blessed Brazilians, Claudia's story of discovery is not too unique. She was approached by a model-scout at the age of fourteen, so on and so forth. But this is where it gets interesting: she declined to model right away—also discouraged by her mother—and completed first her military (that's right, military) high school education, wanting to be an air force pilot like her older brother, Wiston (yes, not "Winston").
Silver jersey dress adorned with Swarovski crystals in an art-deco design by Jun Escario, black pearl stud earrings by Jewelmer.
But the fashion world called once again and she was convinced by friends to join a state modelling contest and after winning was recruited by modelling agency Marilyn, the same agency that handles talents such as Fernanda Tavares and Giselle Bündchen, who both don't need any introductions.
Gold lace blouse with a pierrot collar and gold silk gazar skirt with ribbon by Philip Rodriguez, golden pearl cuff, ring and studs by Jewelmer
Because Claudia's look is very malleable, she has worked as a model all over the world, and mainly in Brazil, Europe, and Asia, doing campaigns for household names like Vodafone, Oral-B, and Bacardi; runway shows for designers such as Valentino, Vivienne Westwood, John Galliano, and Jil Sander, and brands such as Versace, Louis Vuitton, La Perla, Cartier, Fendi, Piaget, Hugo Boss, and other beloved Brazilian brands and designers, among her countless editorial work and covers for magazines like Harper's Bazaar, In Style, Marie Claire, and Cosmopolitan, and even a namesake Brazilian magazine, Claudia. Little did she know that a second trip to Hong Kong would change her life once again.
Brown and gold lace dress by Ito Curata, golden stud earrings, ring and opera pearls worn in matinee length by Jewelmer.
Part whim and part coercion from her manager brought Claudia back to Hong Kong in 2006. It was then never going to be the same. A mutual friend, of herself and Martin Yeung—son of Cebuana philanthropist Mariquita Salimbangon-Yeung and Hong Kong tycoon Carlos Yeung—had introduced them. It was only after a year of friendship that a deeper courtship took its form lasting three years (and counting), and like they say, the rest is history. "Martin was brought up very well," Claudia said, "men like him are so rare these days."
Since she had met Martin, Claudia has also been frequenting Cebu and claims she loves the place as it reminds her so much of her hometown, Natal. "You will be surprised how similar Cebu is to Natal," she said, "the people are extremely friendly and warm, and both share very similar values and morals, especially when it comes to family and loved ones." Although she calls Hong Kong her home away from home, she says she also feels very much at home when she is in Cebu.
Jewelry by Simplex Diam, shot by Martin Yeung
Aside from her mom and brother, the two closest people to her heart, she also deeply admires and takes much inspiration from her "Tita Mariquita and her heart of gold", who she says can go on for days without sleep just making sure her Operation Smile charity activities go on without a hitch. Claudia too has her personal advocacies back in Natal, something she does mostly on weekends in her free time, gathering together and distributing just the most basic needs such as food and water to some indigent areas. "Any amount you share with the less fortunate goes a long way," Claudia mused, "and it makes me very happy just to see them smile."
"Tudo posso naquele que me fortalece," she quoted Philippians 4:13, as the best advice she's been given, and the best she would ever give: "I can do all things though Him who gives me strength." Of all the glamorous things she has seen and experienced, Claudia Bezza strongly believes that to love and to be loved is her true luxury in life.

Jewelry by Simplex Diam, shot by Martin Yeung
Claudia was, of course, very professional, showing up at the shoot on the dot and though she was tired from flying in from Hong Kong that same day and going straight from the airport to the set, she made not even the faintest of complaints. She declined having a bite between changes as she was watching her diet, but still had enough energy to display her lightning-fast reflexes to catch a set of lighting equipment as they fell, when someone tripped over the wire. She also adamantly protected her modesty, requesting everyone to kindly step out as she changed herself. Even with quite a shy demeanor she wittily cracked a couple of jokes during grooming, and tried impressing everyone with her "salamat kaayo," and other beginner Bisaya phrases between takes.
Although the beautiful photos portray a more romanticised ideal, the simpler, real, and candid Claudia Bezza shined through.
by Ian E. Baol photographer Eric Alessi production manager David Jones Cua guest stylist Melo Esguerra make-up artistRomero Vergara make-up assistant Jessie Egos
Arcane: League of Legends: Netflix Review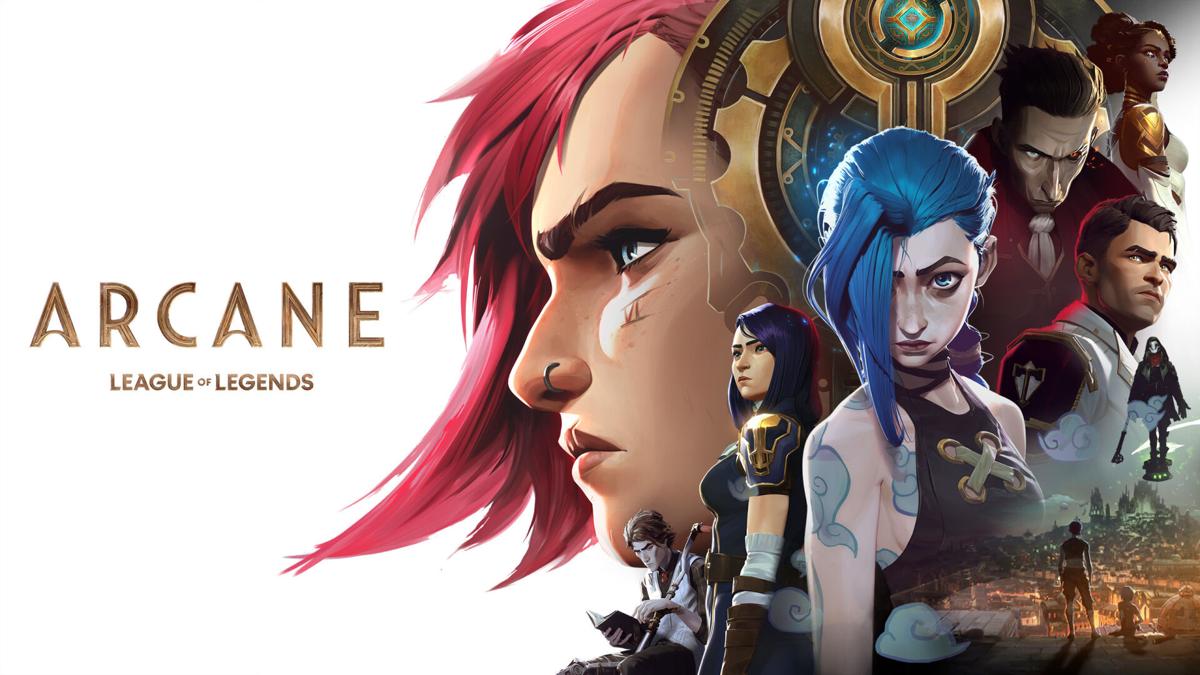 Rating: *****/*****
League of Legends a very popular video game that's been around for over a decade has now been adapted into an animated series on Netflix.  The series, Arcane: League of Legends was just released on November 6, 2021 and starring Hailee Steinfeld.  As a person who doesn't play LoL, I was very surprised by Arcane's story and the quality of the animation.  The title theme song is by Imagine Dragons and soundtrack is very cool.
Rottentomatoes gives the series a 100% score!  Here's what they say:
"Newcomers should be equally enthralled by Arcane's compelling narrative, richly developed characters … "
 Critics Consensus
"Arcane makes an arresting first impression, combining a spectacular mix of 2D and 3D animation with an emotionally compelling story to deliver a video game adaptation that could become legendary."
Well then, this is a must see for me!  Now out on Netflix
… zen
ALBUM REVIEW: Red (Taylor's Version) by Taylor Swift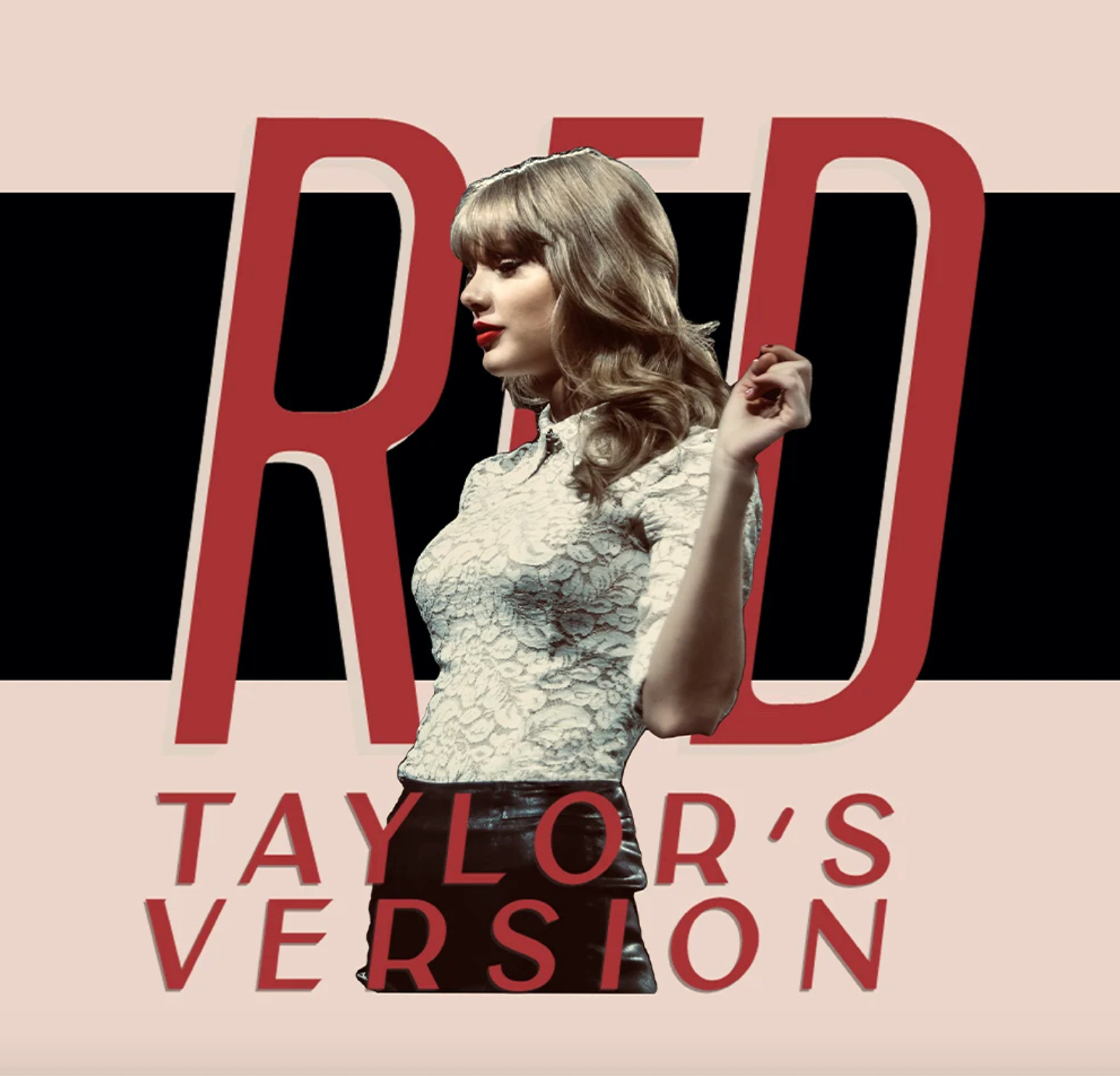 RATING: ★★★ / ★★★★★
You probably don't need to be reminded of why Taylor Swift has decided to release re-recordings of her previous albums, starting with Fearless (Taylor's Version) last year and now with Red (Taylor's Version). However, if you somehow missed one of the biggest music controversies in recent history, here's a quick summary: in 2019, talent manager Scooter Braun acquired the record label Big Machine and as part of the deal acquired ownership of the master recordings for the first six studio albums by Taylor Swift. Swift has been trying to buy the masters to her songs for years but she's been offered nothing but unfavorable conditions — therefore, as a countermeasure, she is re-recording all of her six albums and so far has released two.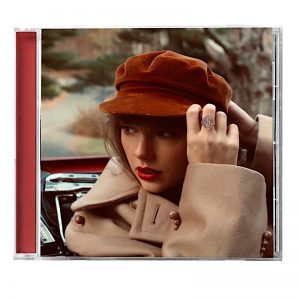 It's a bold move on Taylor's part, but lucky for her, the re-recordings have done incredibly well especially with the re-recording of her 2012 album Red. On its first day of release, Red (Taylor's Version) has broken two Spotify records: one for the most-streamed album in a day by a female and another for the most-streamed female in a single day both in Spotify history.
It's hard to review an album like this when Red (Taylor's Version) is, for the most part, just a recreation of the songs of Red. There are new songs, of course, but the majority of the tracks are simply re-recorded versions of her already existing songs. The Immaculate Collection by Madonna, this isn't — save for All Too Well, there are no new instrumentals or parts of the song here, just plain re-recordings of her previous songs.
Unfortunately for Taylor Swift, some of the songs don't really benefit from being re-recorded. The original version of We Are Never Getting Back Together, for instance, while far from Swift's best song at least had the energy and emotion you'd expect a bitter break-up song like it to have. In the new version, Taylor Swift just sounds lifeless and bored, especially when it comes to her spoken lines.
It's difficult to blame her when she's expected to still give convincing performances of experiences she's had over a decade ago. How do you expect a singer in her 30s to sing a song about how excited she is to be 22 and still make it sound as convincing as she made it when she was actually 22?
That being said, some of the songs also benefit from being re-recorded. There's a sense of nostalgia added to many of these songs. Taylor Swift sounds older and, in a way, that adds even more emotional depth to some of her tracks. And for anyone not wild about these songs simply being re-recordings, Swift has six new "From The Vault" tracks which should be enough to tide you over.
All in all, Red (Taylor's Version) doesn't always work, but for Taylor Swift fans, it's a way to listen to versions of her songs that are hers. It's why the "(Taylor's Version)" at the end of these songs are so important and it's great to know Taylor Swift finally has versions of the songs she wrote which she can call hers.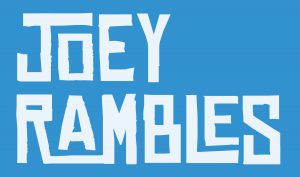 LADY CYCLISTS HIT THE ROADS AND SLOPES OF CEBU.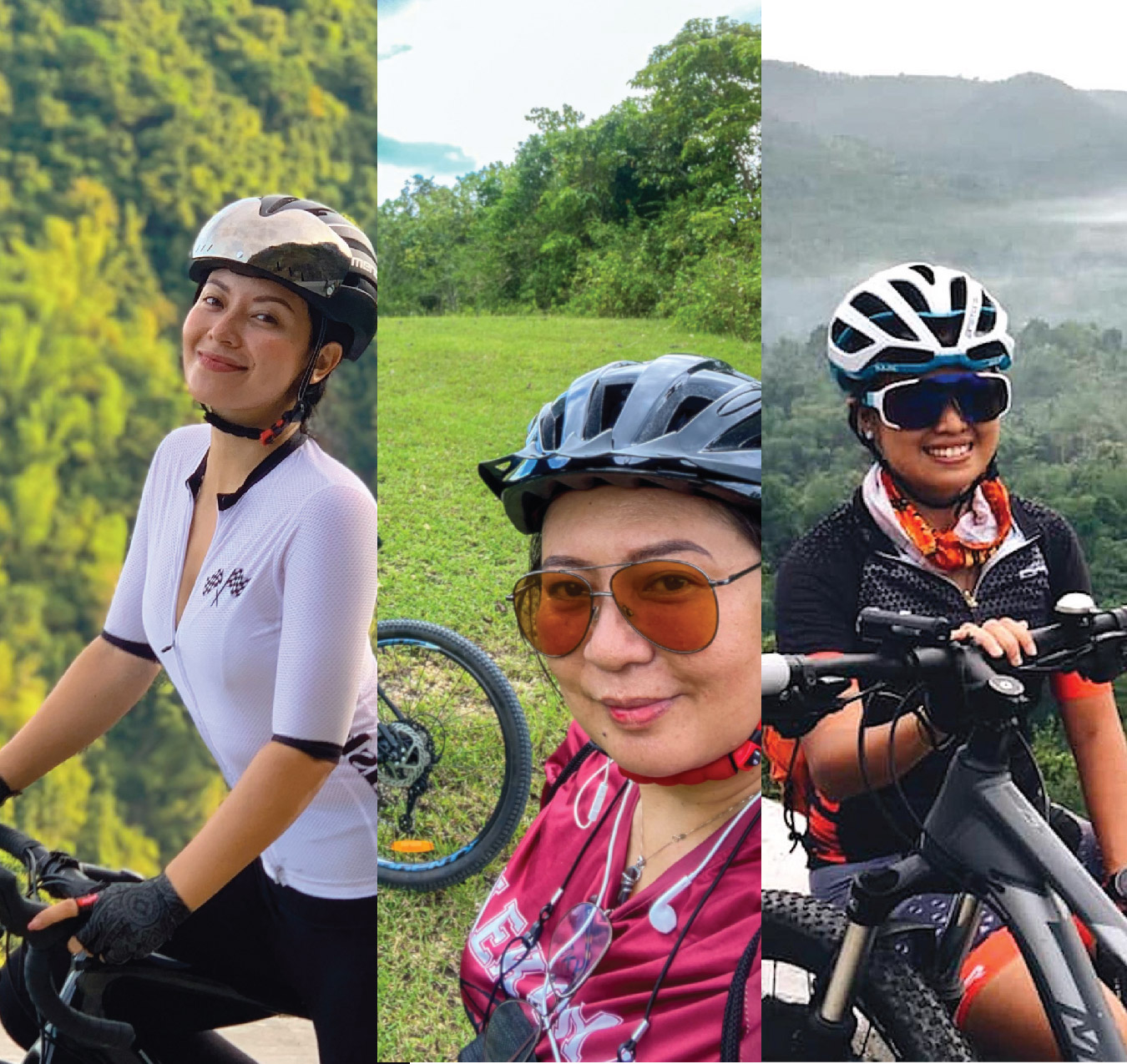 Cycling has been a growing sport and hobby for many years but it's popularity has erupted since the Covid pandemic.  People biking to work and for recreation is an everyday sight in Cebu.  More and more are joining the ride.  Many are quite serious about cycling.  I know three ladies who are among those who've gone long distances across Cebu.
How did you get into serious cycling?  What was your motivation?
Blinky de Leon.  Event Host, Product Endorser & Influencer
" I've been into cycling since I was a kid. A little backstory, I was around 10 years old when my dad surprised me with my first custom-made mountain bike. I still keep it until now, in fact I had it refurbished. It's the most sentimental thing I ever received since it was his way/gesture to catch up with me after not seeing each other for almost 6 yrs. My dad is based in Germany and he also loves cycling and makes his own bamboo bike."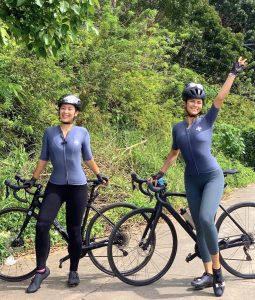 "Just a year ago though, my friend Gazini randomly, out of nowhere, picked me up from home to bike with her to the South of Cebu. I felt really excited and motivated to get back on track because it's very nostalgic and brings back so many great memories. And since then, the rest was history. We've been joining different groups, tried different routes and conquered different heights. I've met so many cyclists with very inspiring stories in the bike community who kept me feeling motivated too. I also look forward to the sights and the adventure that comes along with it."
Yumz Mariot. Branding & Marketing Consultant
"I used to bike along with rock and wall climbing. I am lousy with ballgames which is why. Our usual route were Talamban and Mactan but one time, managed to ship gears all the way to Dumaguete for a quick ride to Valencia, the next town located at a higher elevation. Those were days when I did it for fun and what bike I was using did not matter."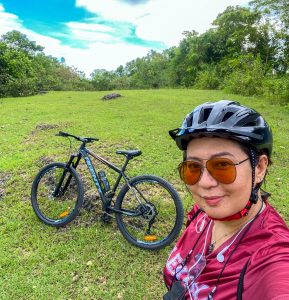 "Fast forward to 2021, a year after the pandemic lockdown began, I realized I have been lazy to do any fitness routine. Too caught up on juggling between house chores and Work from Home deliverables (I work as a Branding and Marketing Consultant), I started to feel my body needs to move as much as my brain does. A hysical fitness routine is as important as what I eat, or what I read or watch. So I decided to invest on a decent MTB, just very recently and got myself a much necessary restart. What motivates me even more is the area where I currently reside at. It is vast, fresh, green and safe for solo bikers like me."
Prime Sarino. Digital Media Creative
"I started biking as a young teenager and I got the idea to start it as an adult hobby 3 years ago. I was already into running and I thought it would be great to venture into another outdoor activity to keep me occupied after work hours and weekends. I was set to travel for a year so I had to put aside the idea first but came pandemic. We were all forced to stay put and everything was put on hold. Cycling became my diversion. My cyclists friends invited me to quick and short rides. I enjoyed my first 50km ride and the sceneries and routes most of all. It also helped channel a positive mindset during the hard hit season of the pandemic. Not to mention it's also another way to stay fit when we were forced into inactivity during the quarantine."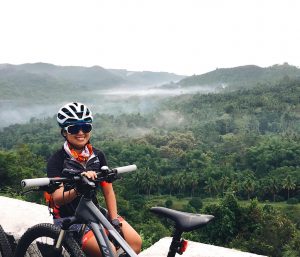 Next in Part 2, we ask the ladies about their cycling experiences and memorable moments…
by: Zen